Falcon XY GT Van: Reader resto
---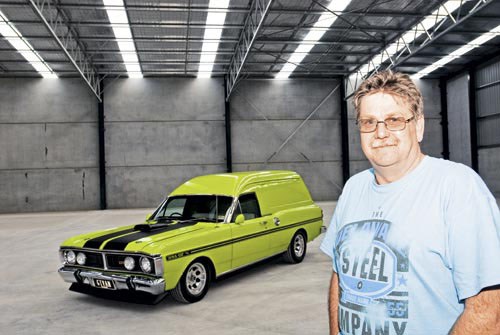 Falcon XY GT Van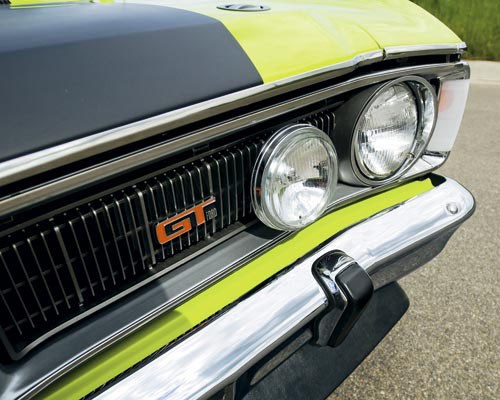 Falcon XY GT Van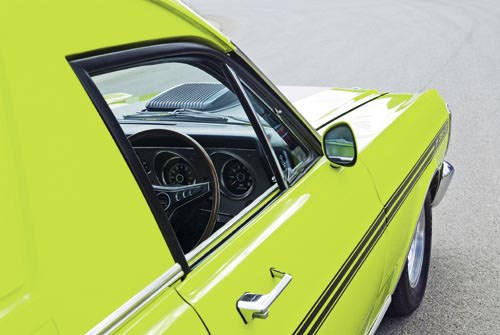 Falcon XY GT Van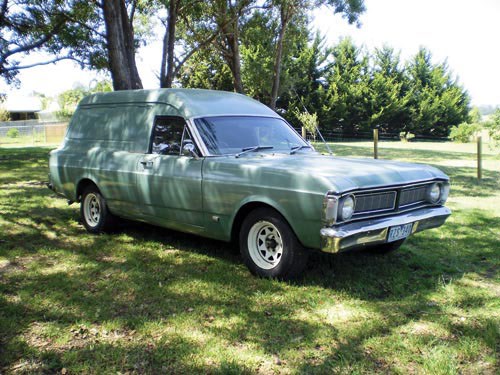 Falcon XY GT Van

Owner Resto: Falcon XY GT Van. The fact that Ford never made one didn't deter this game owner
Falcon XY GT Van resto
Automotive enthusiasts often yearn to own cars that nobody else has, but true devotees like John Parker set out to create vehicles that never were.
"Ford never built a GT version of the XY panel van and I thought they missed an opportunity there," John explained. "I like odd-ball things so it was a challenge that I thought would be worthwhile. You can buy an XY GT pretty easily but vans and utes made back then were pretty much 'slapped together' and then trashed by owners so a really good standard one is incredibly hard to find."
The closest John came to finding a GT-spec van while undertaking extensive research was reference to the "handful" of K-Code XYs built. "There were perhaps six of these that left Ford factories and just three known survivors," he said. "There are two in Wild Violet and another in Starlight Blue; still with its original owner in Queensland and bought to transport chickens. That really was 'fast' food."
Crucial to John's quest to build a GT-specification van was locating one of the rarest of all Australian Fords - a window-less XY panel van. Persistence paid off and finally John discovered the van he needed, not far from his Victorian home and in apparently decent condition.
"It had started life as a white six-cylinder with three-on-the-tree and a bench seat," John said. "Importantly though, the body was original and looked okay, although as we were to discover as it was stripped, this XY had led a hard life."
On October 9 2007, the van was despatched to a respected vehicle restorer in Melbourne and began what would become an epic transformation. It was quickly reduced to a bare shell and revealed, in John's words, "an absolute mess".
In addition to body repairs of varying quality there was rust and a lot of it. Most evident and serious was damage to the rear floor and quarter panels. The van had been used to tow a boat and "got a wet bum" on numerous occasions.
Some areas of the body could be sandblasted to remove old paint and body filler but more fragile sections needed to be stripped back by hand to avoid further damage. Some parts were available from commercial suppliers; others needed to be hand made or stripped from a ZD Fairlane that John found in Adelaide and drove back to Melbourne.
Although quite different in appearance, the Falcon and Fairlane share a significant number of structural components and other parts. The ZD donor provided the wiring loom, suspension parts, nuts, bolts and minor parts and also the engine that would replace the original six-cylinder. "After 450 hours of difficult and detailed work, the rust repairs were completed and the van started to look like something," John said.
However, at this point some unforeseen developments arose that would change the course and complexity of John's involvement in the project. "After careful consideration and much discussion with my wife Linda, I took the van, in pieces and unpainted, back to our shed and continued the process on my own," John explained.
Despite doomsayers who believed that the van would never be completed, John and Linda had other ideas. "It wasn't like I had never done any restoration work myself, but it had been 25 years since I had been involved to this degree," John said. "When I was younger back in New Zealand I had built street rods including a 1939 Ford Coupe that started out in far worse shape than the XY."
Just to complicate matters, Linda was away for much of the 16 months it would take to complete the project, caring for her seriously ill mother. "When Linda was here she was a huge help with the re-assembly process and very supportive in what I was doing," John acknowledged. "When it was completed the van was registered in her name and she really enjoys it as much as I do; sitting at the lights chatting to much younger people who think it looks and sounds amazing."
A large part of the van's striking appearance comes via the vivid, almost fluorescent, green paintwork. While it looks somewhat similar to Ford Calypso Green, all John will say about the colour is that it is a "special blend".
Under the bonnet beats another element crucial to the 'tribute' GT van's personality. Once extracted from the ZD Fairlane, John sent the 351 V8 to engine builder extraordinaire Mick Webb, whose SVO shop has been involved in powering some of the country's most successful competition cars for decades.
Again, John is less than specific about what is happening under the 351's rocker covers; saying simply that he wanted a "tough, reliable engine that was stock in appearance". With help from son Bruce, the engine was fitted without drama but threading the HM headers into place proved a challenge. The headers give it that distinctive HO snarl. Following the XW when John drops it down a ratio or two, blipping the throttle as he does, before nailing it you get an earful of pure Bathurst soundtrack; it sounds mighty.
The van's low, mean-looking stance was achieved via a combination of King springs and short-stroke shock absorbers but it suffers no clearance issues and hasn't even had its mudguard supports modified.
Trim was a simple blend of white vinyl with black inserts - a GT option - and the cabin was completed with a fully restored GT dash. The rear section was painted to match the exterior and fitted with an insulated, full-length head-liner.
"The wheels were a real find as well," John said. "I spent an awful lot of time on the internet researching and chasing parts and was lucky enough to acquire a set of 14 x 7 and 14 x 8 ROH Wildfires from the 1970s that just look so right on the van.
Completed in mid-2011, the XY has just ticked over 500 kilometres but has plenty of distance ahead of it. After three oil changes and the 'bugs' removed, John is happy to take his 'tribute GT' van anywhere.
"This was never intended to be a show van that was never used," John insists. "It looks good, sounds great and is unique so it attracts interest everywhere that Linda and I take it. We love it, and best of all, we built it!"
WHAT'S AN XY?
THE XY ranks with the most popular Falcon models. Almost 120,000 were sold between November 1970 and March 1972, their popularity enhanced by the competition success of the GT-HO, and a high proportion of these Fords came with V8 engines.
This was the last Falcon van to offer a hinged rear window as standard equipment. Unless specially ordered, later-model vans all came with 'barn' style rear doors.
Engine options for XY van buyers were limited - the 302 Windsor V8 was the largest available, though six 351 Cleveland versions are believed to have been built. The Top Loader four-speed manual gearbox and disc front brakes were also available.
Options included the Rally Pack dash and a range of colours more attuned to 'flower power' than flower delivery, so building a commercial Falcon to quasi-GT specification was entirely possible then.
Unique Cars magazine Value Guides
Sell your car for free right here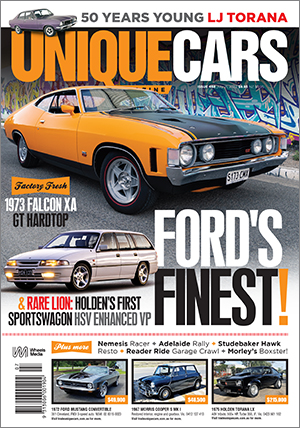 SUBSCRIBE TO UNIQUE CARS MAGAZINE
Get your monthly fix of news, reviews and stories on the greatest cars and minds in the automotive world.
Subscribe