Ford Falcon XY GT-HO Phase 3: World's greatest cars series
---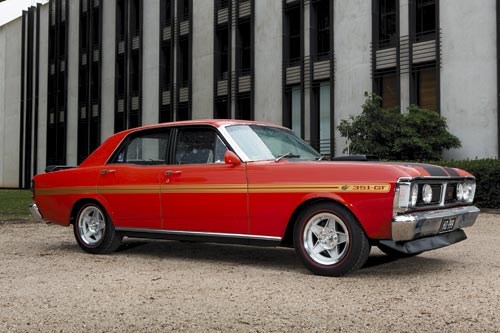 Ford Falcon XY GT-HO Phase 3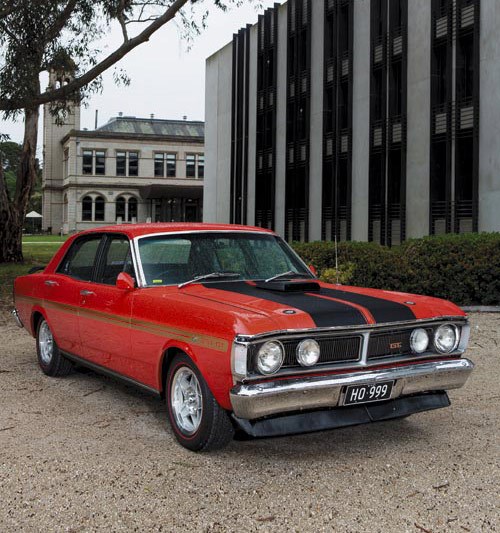 Ford Falcon XY GT-HO Phase 3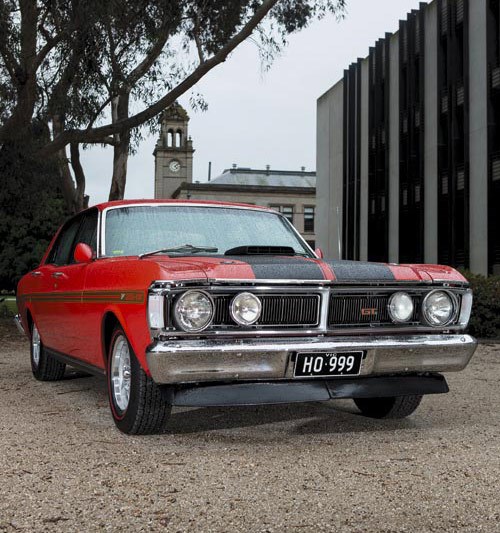 Ford Falcon XY GT-HO Phase 3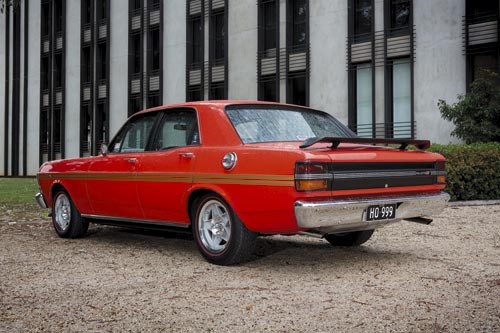 Ford Falcon XY GT-HO Phase 3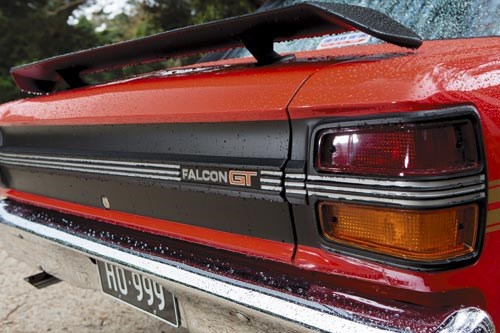 Ford Falcon XY GT-HO Phase 3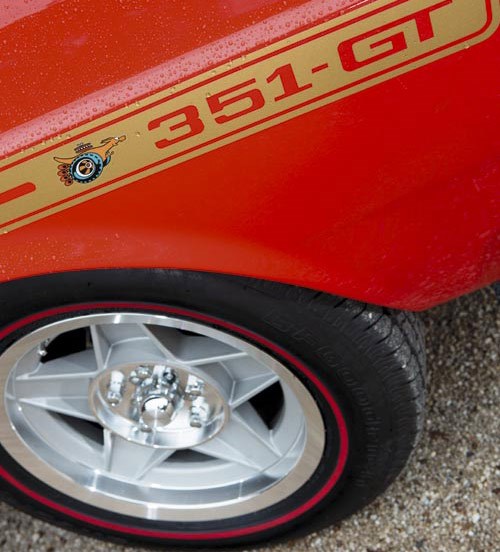 Ford Falcon XY GT-HO Phase 3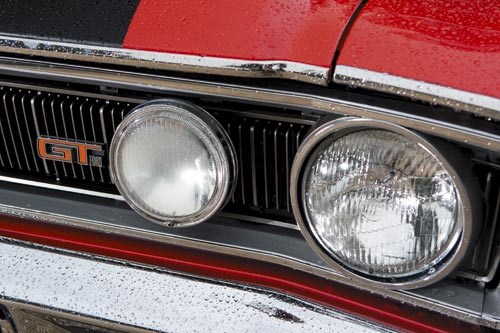 Ford Falcon XY GT-HO Phase 3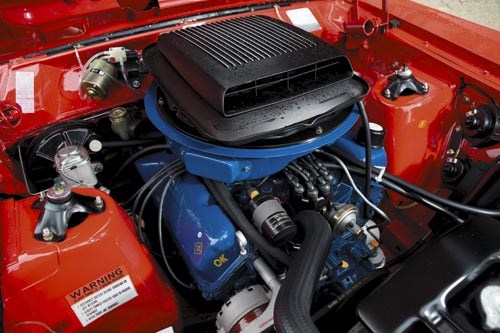 Ford Falcon XY GT-HO Phase 3

WGC series - Four-Door Category: Ford Falcon XY GT-HO Phase 3...
Ford Falcon XY GT-HO Phase III
> Video: WGC - Ford Falcon XY GT-HO Phase 3


THE KING
The car that every Australian kid dreamt about stacks up very well against the world's best super saloons...
WHY IS IT HERE?
What a stupid question. No, really. Had we presented our take on the world's best car without the mighty XY HO in the mix, you lot would have – rightly – shouted us down. Some inclusions in this yarn will be debated. The GT-HO's simply will not.
The Phase 3 is it. The most collectible car in Australia's rich four-wheeled history. The most outrageous homologation special at a time when Bathurst was the biggest deal in motorsport (some would say it still is). And the reason so many middle-aged men still dribble into their keyboards when a Phase 3 comes up for sale on the internet.
So intense is our love of the Phase 3 that many have mimicked it. It's said that Ford made 300 Phase 3s, but there's now only about 700 left. What's that they say about imitation and flattery…?
The performance was enormous and the Phase 3 was reckoned to be the fastest four-door sedan in the world at the time. Hard to argue, but also a huge feather in the cap of little old Australia.
The GT-HO Phase 3 won Bathurst in 1971 and helped make Allan Moffat a household name. But equally, it gave the Ford brand the most serious form of street cred imaginable. Now there's something the Blue Oval could do with a bit more of these days.
BEHIND THE WHEEL
I've been privileged enough to drive more than one Phase 3 in the last few years and the one thing that they have in common is that, within a kilometre of leaving home, you can clearly see what the fuss was (and is) all about.
Okay, so they're not exactly world record beating fast anymore and modern turbo motors can produce more torque at lower revs. But what the GT-HO has is superb flexibility as well as a decent top-end rush. Which makes sense, since that's exactly what Bathurst requires. Regardless of age, there's absolutely nothing like the sound of a booming V8 through a low-restriction exhaust and the offbeat, lopey idle that is part and parcel of something with a camshaft as wild as the HO's.
The gearshift needs a deliberate hand to guide it, but it's pretty good even today and the ride is firm but fair as well. Get lairy (not recommended with a half-million-dollar car) and the Falcon will reveal its leaf-sprung rear end and lack of power-down, but hey, that's part of it all, right?
The steering is slow by today's standards (and the measure of the day, apparently) but overall the GT-HO Phase 3 gives you a glimpse of what it was like to race tin-tops in the early '70s and allows you to actually live out those fantasies. Put a price on that.
THE OWNERSHIP EXPERIENCE
Falcon GTs and GT-HOs run deep in the Horder family DNA. The owner of this car is Peter Horder. His brother owns a True Blue Phase 3 HO and his dad ran XY GTs back in the day. Peter even recalls driving his dad's GT to work on P-plates as an apprentice panel beater all those years ago. Is there another family (not called Moffat) more closely aligned with this legendry car?
Peter bought the car almost 10 years ago after tracking it down through the local club and hassling the then owner until he caved in and agreed to sell. He has since restored the car, with help from his bro, and the end result is so good, the HO won Best Restored at this year's Falcon GT Nationals at Bathurst. And it ain't no trailer queen, it was driven from Melbourne to the event and still brained 'em.
"Actually, I drive it a fair bit. At least every second weekend or so," says Peter.
"My favourite thing about it? Probably the shaker. But it was a car I was always going to own."

THE RACER'S VIEW: JOHN BOWE
The GT-HO Phase 3 is the iconic Aussie muscle car. It's highly valuable, extremely rare and full of muscle!
You need to have spent some hours at the gym building up your own muscles to drive it too, it's not for the faint-hearted. Every time I drive one, my admiration for past racing greats, such as Allan Moffat, increases. Let's be honest, they don't come any more 'blokey' than the HO.
Due to the gentle nature of modern steering systems, the heavy steering makes it a chore to drive. That aside, on private country roads, the whole car comes alive with great energy, awesome noise and a flourish that makes it feel half its size. It goes like no other of its era with its very long legs making it feel right at home on Mount Panorama.
We should be grateful and proud as Australians that Ford gave us the GT-HO Phase 3 and beat the Yanks to it. In fact, we're still beating them at the game, with the current supercharged FPV Falcon GT and the Walkinshaw GTS.
VALUE GUIDE
1971 Ford Falcon GT-HO Phase III
$430,000-480,000
Summary: Despite peaks and troughs, Phase 3 values have continued to increase during the past 30 years and are due for another growth spurt. Authenticity is essential.
SPECIFICATIONS
Ford Falcon GT-HO Phase III
Years of production: 1971-1972
Body: Unitary
Engine: 5.8 V8
Power: 224kW @ 5400rpm
Torque: 515Nm @ 3400rpm
0-100km/h: 6.8
400m: 14.4
Gearbox: 4-manual
Suspension: Wishbones, coils (f); live axle, leaves (r)
Brakes: Disc/drum

ROBBO'S REAR-VIEW MIRROR...
Muscle cars began in Australia in May 1967 with the XR Falcon GT. It's impossible to overestimate the impact just 125 golden four-door sedans would have on Australian motoring. Here was a high performance sedan with a proper four-speed gearbox, even decent handling, vast power (the 4.7-litre V8 made 225bhp/168kW – huge in '67), and performance that couldn't be equalled by anything this side of an E-Type Jaguar. All for $4000. The General mounted the Monaro 327 GTS in 1968, the rivalry to build a Bathurst winner was on, culminating in the Phase 3 GT-HO, Australia's most famous and most valuable performance car. And the subject of the most notorious photograph, Uwe Kuessner's over-the-shoulder speedo shot, the needle at 145mph (233km/h).
The Phase 3 was a development of the lumpy, oversteery Phase 2, the differences small but telling and aimed at fixing the earlier car's obvious flaws: more efficient extractor exhaust, sump baffles, bigger 780cfm Holley four-barrel carby, new head gaskets and a tougher crankshaft with enlarged damper, plus a bigger radiator for better cooling. The suspension and brakes were also tweaked. The engine was electronically limited to 6150rpm on production cars – the blue-printed race cars would hit 7000rpm – yet Ford claimed the 5.8-litre bent-eight still made the same 300bhp/224kW as the standard GT. On the quiet, John Gowland, Ford's Special Vehicles manager, admitted it was around 380bhp/283kW. Ford offered a variety of final drive ratios: 3.25 (the Bathurst gearing), 3.5 and 3.9, as well as wide and close-ratio four-speed gearboxes. The Wheels magazine test car came with the tall 3.25 diff and wide-ratio box giving 23mph (37.0km/h) per 1000rpm for a true maximum of 141.5mph (228km/h) at the 6150rpm cutout.
Wheels' exclusive October 1971 drive story appeared just weeks before Allan Moffat's brilliant, single-handed drive to win Bathurst in a Phase 3. Inevitably other motoring writers demanded access to the GT-HO. A second test car eventually arrived in Sydney and we tested it again to verify Mel Nichols' original figures that boasted a 14.7sec standing quarter-mile time and zero to 100mph (160km/h) in a 'phenomenal' 15.2sec. At the old Castlereagh drag strip, where we tested all new models, the second GT-HO put down a best of 14.4sec for the quarter. A few weeks later the test car, in the hands of The Financial Review's Peter Burden, was stolen from the newspaper's car park.
Four years after his initial road test, Nichols revisited the story in Sports Car World. HO Down the Hume became as celebrated as Uwe's great photograph.
"The shaker heaved in the bonnet, the car sort of shrugged and the nose rose up even further from the road. It might have been a tiger kicked awake: the noise alone said that. The speedo needle went determinedly around the dial, and soon it was showing 145mph. A true 141mph.
"But whoa! The engine started missing, fluffing and farting. For God's sake – the rev limiter! We'd run right up to it. In top gear. A full 6150rpm.
"And if I kept my foot hard down that hoary great V8 just kept thumping away against the cutout, straining for even more. So once Uwe had shot some pictures over my shoulder, to prove it really was happening, I lifted off a fraction to back it off from the limiter at a neat 140mph.
"For minutes, mile after mile, we stayed like that. The car was like a locomotive on rails, never deviating an inch from its path. The messages about its rock-steadiness came back through the wheel and the seats as unmistakably as pinpricks.
"I remember how I felt. Relaxed, but razor-sharp, peering ahead a kilometre and more; my eyes, my brain, my nervous system forcibly lifted to a new height to deal with the speed. You feel so competent… so potent. Your mind seems to magnify everything to pick up an extraordinary amount of information and to digest it amazingly quickly. It's called concentration, and it's delicious."
The mighty HO faults: excessive wind noise, 35l/100km (8mpg) fuel consumption, and brakes that faded to nothing after two hard stops – we even whinged that the wipers lifted off the screen at 125mph/200km/h (try that in Victoria in 2013) – were nothing compared to its performance, its palpable authority – still so evident today – and its self-evident charisma. Ford never again built a car to match the Phase 3.


*****

More reviews:
> Video: WGC - Ford Falcon XY GT-HO Phase 3
> Bathurst legends: Ford Falcon XY GT-HO Phase III

Search used:
>> Search Ford Falcons for sale
Unique Cars magazine Value Guides
Sell your car for free right here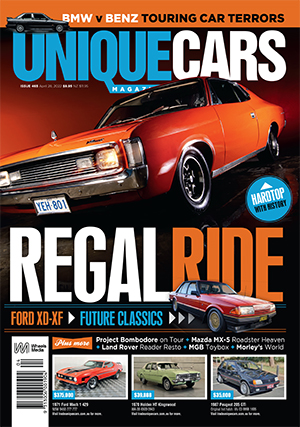 SUBSCRIBE TO UNIQUE CARS MAGAZINE
Get your monthly fix of news, reviews and stories on the greatest cars and minds in the automotive world.
Subscribe