1973 Ford Falcon XY Utility: Aussie 4x4s part 2
---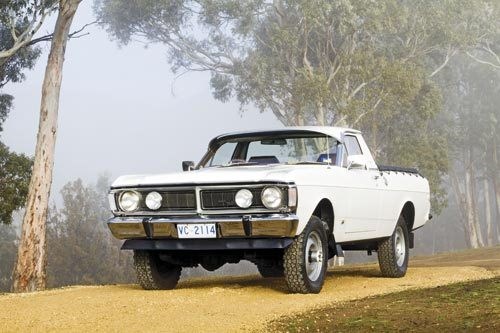 1973 Ford Falcon XY Utility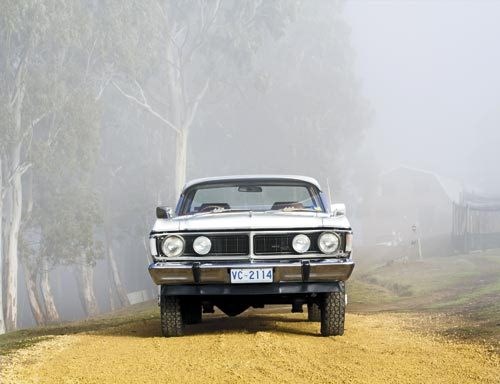 1973 Ford Falcon XY Utility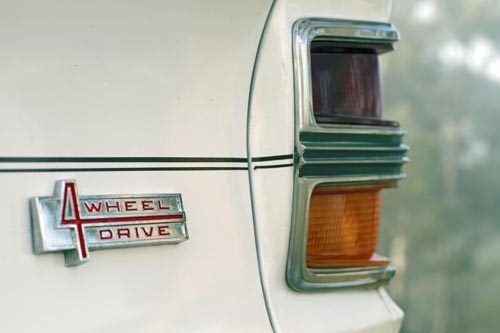 1973 Ford Falcon XY Utility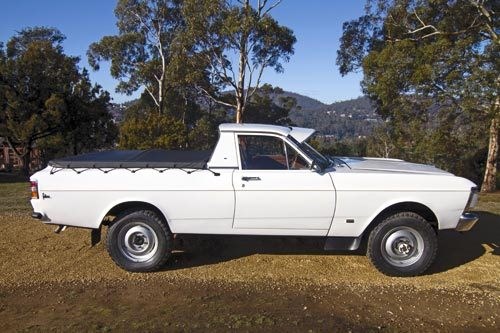 1973 Ford Falcon XY Utility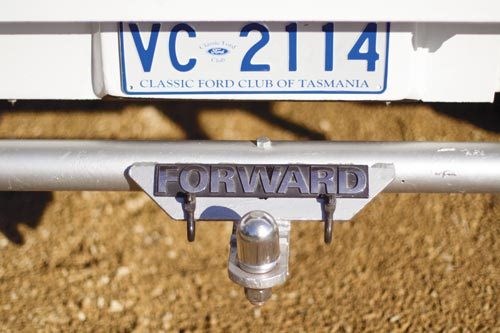 1973 Ford Falcon XY Utility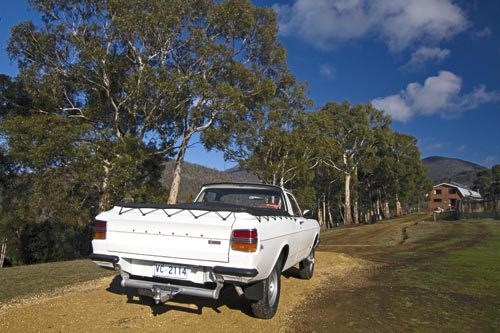 1973 Ford Falcon XY Utility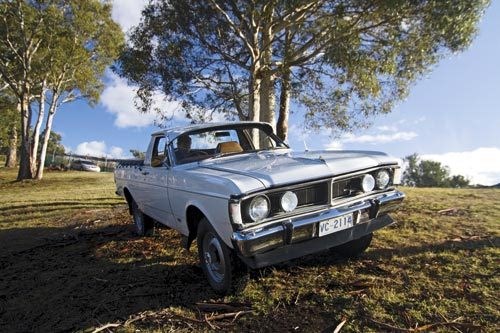 1973 Ford Falcon XY Utility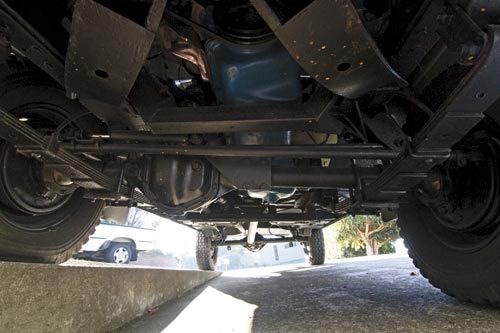 1973 Ford Falcon XY Utility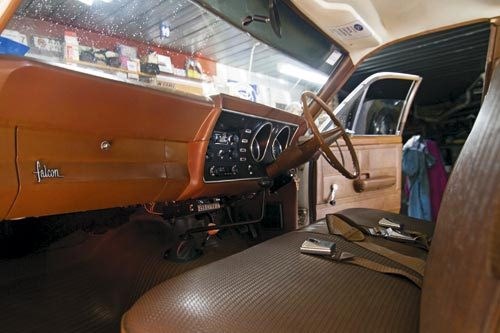 1973 Ford Falcon XY Utility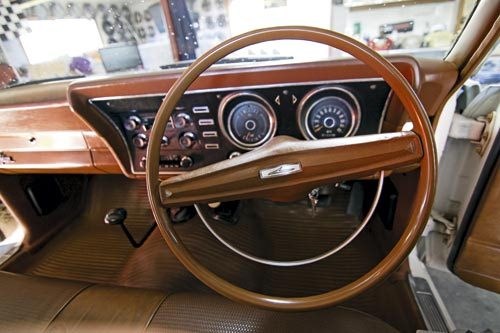 1973 Ford Falcon XY Utility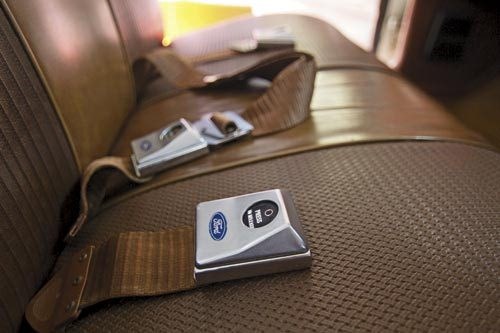 1973 Ford Falcon XY Utility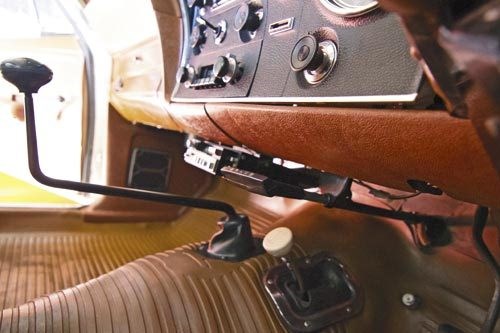 1973 Ford Falcon XY Utility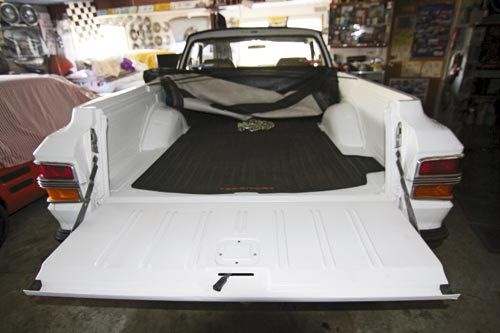 1973 Ford Falcon XY Utility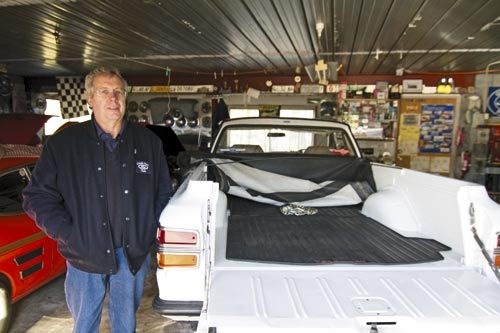 1973 Ford Falcon XY Utility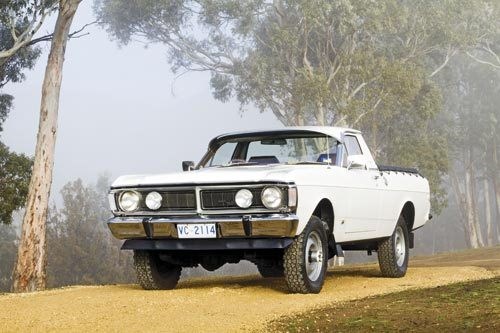 1973 Ford Falcon XY Utility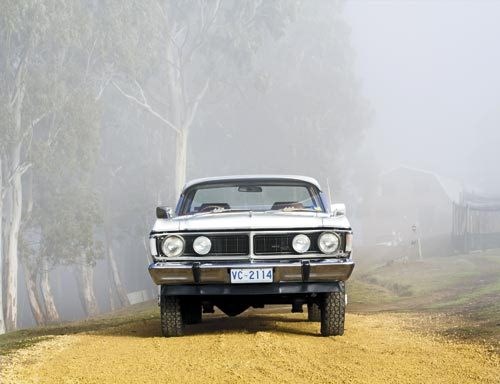 1973 Ford Falcon XY Utility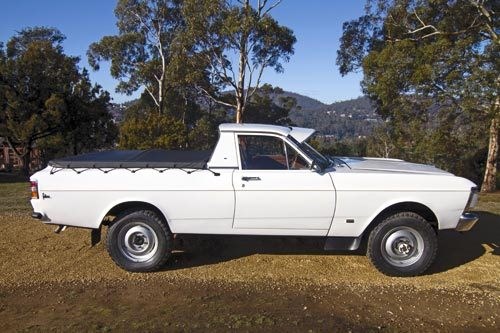 1973 Ford Falcon XY Utility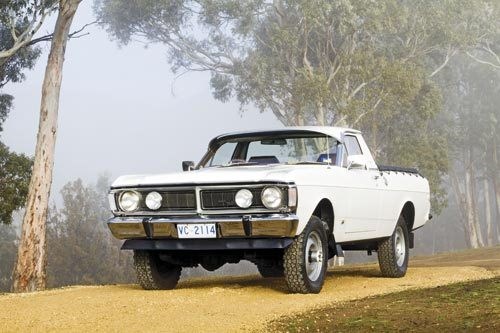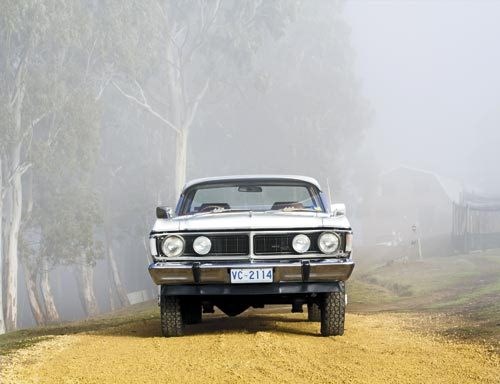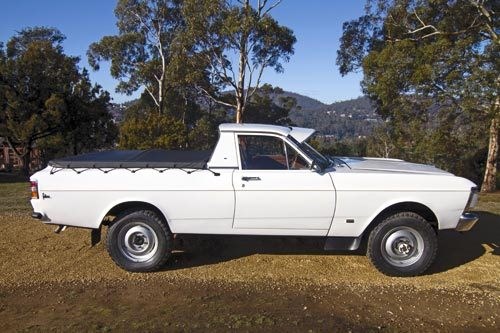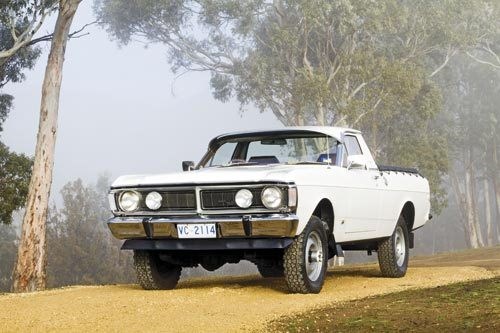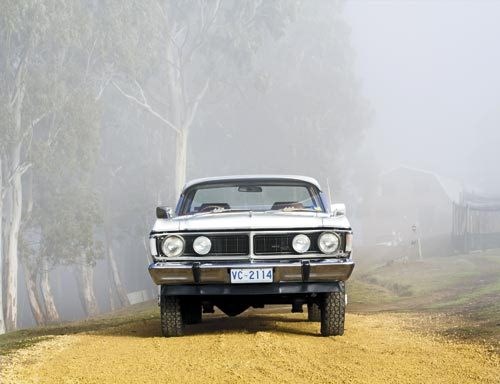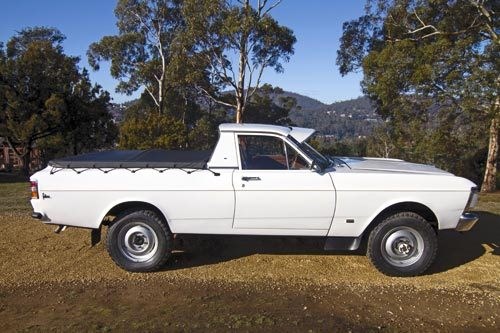 Part 2: David Gill's Ford XY Falcon 4x4 Ute
1973 Ford Falcon XY Utility
AUSSIE CRAWL #2
RACT roadside assist mechanic, David Gill, from Lenah Valley in Hobart, has sharp eyes for a 60-year-old. He spotted his XY Falcon 4x4 in long grass and wondered why it was sitting so high off the ground.
"It was in the backyard of the guy I bought it off and I could see it from the road," Gill explains. "I knew what it was when I drove past – I did a double-take. 'That's a four-wheel drive!' The grass was fairly long and it was sitting high, I knew it was a 4WD.
"I waited a couple of weeks before I got the nerve to approach this guy, Des Logan, but he didn't want to sell it; he'd had it since it was 12 months old. I pestered him for about five years before one day he said he was ready to sell it. I paid $10,000 for it in 2007. It was in good nick, it turned over 50,000 miles as I drove it home. It's now done 51,200 miles."
Gill says the body was in good condition and that's borne out by these photos; the car looks almost brand new. "It's immaculate; it's got a few little dings in the roof where guns have hit when they were shooting in the bush. The vinyl mat in the cabin has never been out of it and there is not a mark on it. I'm only the third owner and all I've done to it is pull the engine out and put a clutch in it and do other maintenance.
"It drives really well, a lot better than you'd expect, like an old Series One Landcruiser with a bit more power. It doesn't have power steering – it doesn't need it. Ford actually put GT-HO steering boxes in them to try to get the ratio down, the steering is too light.
"I've had it up in the bush but I look after it. I reckon it would go over rocks like my old Land Rover but you wouldn't do it to the
Those 50,000 miles must have been pretty easy ones because the 4x4 Falcon ute really wasn't up to serious off-roading because of its light unibody (body and chassis in one) construction. Fitting heavy leaf spring suspension and differentials, particularly in the nose of the car, meant the body and suspension mounting points had to be significantly strengthened with steel plate.
The torquey 250ci straight-six also had to be slanted over to one side so the sump and exhaust wouldn't foul the new Dana front axle and the rear suspension was raised to even up the ride height. Drive went through a heavy-duty clutch to a three-speed Borg Warner transmission and a two-speed transfer case, both with floor-shifters, and a single tailshaft to the standard rear Borg Warner axle and diff.
"The old 250 is a good engine for this car, it's a good lugger," Gill says. "It looks like a Valiant engine, canted over the way it is."
Gill's association with 4x4 Falcons goes back to the late-'60s and his apprenticeship days at Tilford Motors in Hobart, where he worked until 1999. "I knew they were rare but I didn't realise how rare until I started doing some research on them. Only one ever came into Tilfords and we didn't sell it, it was bought on the mainland and brought into us [for service] under warranty. I remember working on it.
"It was a horrible grey colour and had Olbrick Constructions written on the side. An abalone diver called Bobby Slack bought it next and it was painted red and had big Sunraysias [wheels] on it, but he was taken by a great white shark. The story goes that after that somebody backed it over a cliff into the water at Bruny Island. I've seen photos of one in Oatlands, in the Midlands, and it's just a shell and looks white or grey painted red and is pretty rusty; I reckon that's the same car."
In an ironic twist, this very XY Falcon 4x4 ute was the car Holden Overlander creator Arthur Hayward used as inspiration for his suspension and four-wheel drive setup, as Gill explains:
"When I was talking to the previous owner, Des, he said, 'You know that guy who builds the Holden Overlander? He came down here one Sunday afternoon and laid under this car for about an hour doing drawings. When he was finished he knocked on the door and I said 'I'll come out when I finish my lunch.'" Evidently, Des fell asleep and when he woke up Arthur Hayward was still under the car making drawings.
IT'S MINE...
"I sort of have a yen for rare Fords; it's got to have a Ford badge on it. My first car was a 1963 XL Falcon panel van, it was rare as, and I used to have a '35 Ford roadster with a 350 Chev. At the moment I've got a '63-and-a-half US Falcon convertible with a V8 instead of a six and a '71 V6 Capri which I have owned twice! I've got an XM coupe with a 289 that I've owned for 29 years. I've just sold two XM coupes and a XK sedan.
"I remember taking the 4x4 to a car show not long after I'd got it and tidied it up and a guy came up to me and said, 'Why on earth would you bastardise a Falcon ute? It's such a good looking ute, as well.' I said the four-wheel drive running gear is factory. He said, 'They didn't make them.' So I showed him the factory compliance plate and he said, 'Oh… Do you want to sell it?' I think I might sell it, actually, and get something else. I had a Mustang once and I think I might get a 1965-66 Fastback."
SPECIFICATIONS
1973 Ford XY 4X4 Utility
Engine: 4098cc six, OHV, 16v
Power: 116kW @ 4000rpm
Torque: 325Nm @ 1600rpm
Weight: 1642kg
Gearbox: 3-speed man, dual-range
Brakes: drums (f/r)
Top speed: 140km/h (est)
Cost new: $3680

*****

More reviews:
> Aussie 4x4: 1978 Holden Overlander review here
> Porsche 4x4: 1981 911SC 4WD Prototype
Search used: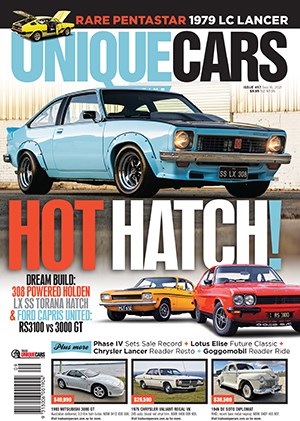 Subscribe to Unique Cars Magazine and save up to 42%
Australia's classic and muscle car bible. With stunning features, advice, market intelligence and hundreds of cars for sale.
Subscribe