HQ Monaro GTS350 + Porsche 911E + XA Falcon GT RP083 - The Ones That Gotaway 400
---
Holden HQ Monaro GTS, Falcon GT RP083, Porsche 911E and a '89 Plymouth Superbird - just some of the cars we should have bought over the years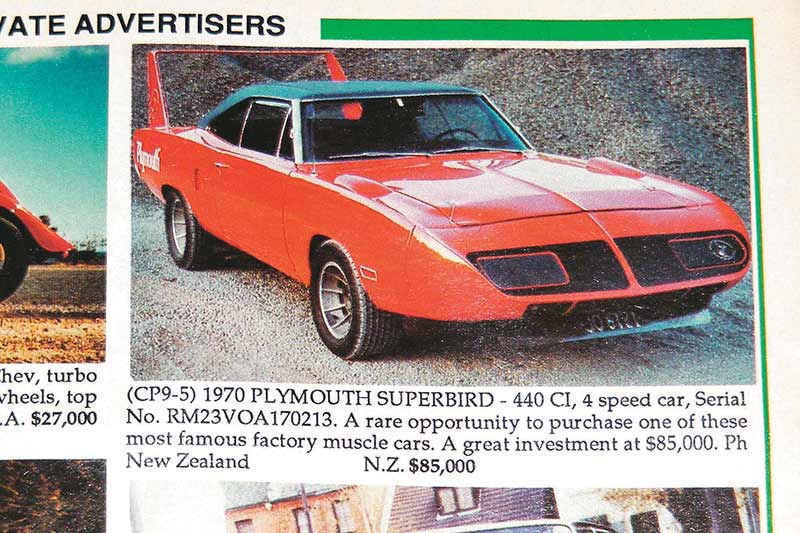 Plymouth Superbird - September 1989
Classic and performance car values across the world were booming but the 1989 NZ exchange rate was in typically parlous shape – around US 59 cents per NZ$ – so this LHD Superbird most likely flapped its way back home. If it did move Trans-Tasman it would have joined a handful of similar cars now on our shores and appreciated as demand for manual-tranny 'Birds and Daytonas increased. Excusing the strange 'Dukes of Hazzard' wheels, a car like this hot-looking Plymouth could today reach $150,000.
SINCE THEN: After peaking above US$500,000, the high-flying Superbird's wings have been trimmed as more come to market. Even so, the values of quite ordinary cars remain above 2011 levels.
Then: NZ$85,000. Now: A$225-250,000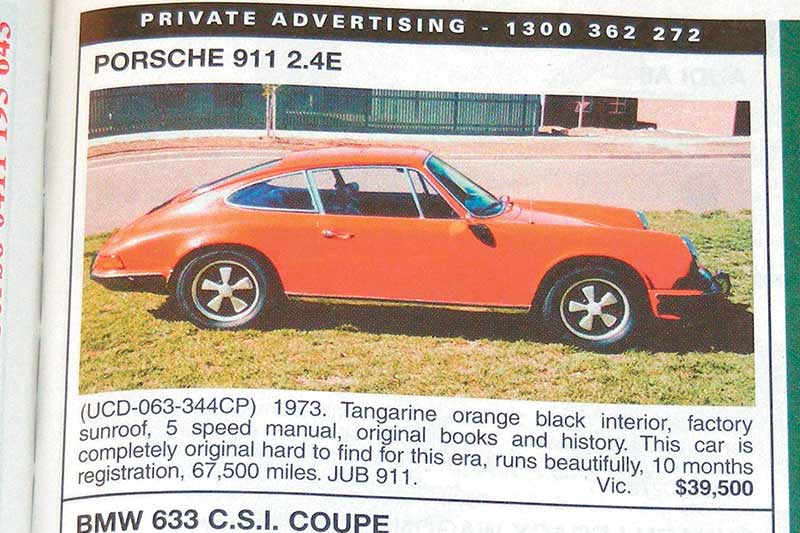 1973 Porsche 911E 2.4
As detailed in this month's Buyers' Guide, early 911s are no longer the cheap, entry-level Porsches they were a couple of decades ago. Tangerine is the most evocative colour for these cars and highlighted by classic 'cookie-cutter' wheels. This one is also a five speed, making it more desirable than cars with the Sportomatic transmission. An asking price approaching $40,000 represented serious money in 2003 but demand has soared and a car in this condition may well manage six figures.
SINCE THEN: Early 911s took decades to start their journey towards being worth serious money. Once into six-figure territory though, the big prices just kept on coming and $250,000 is no longer Fantasyland.
Then: $39,500. Now: $155-175,000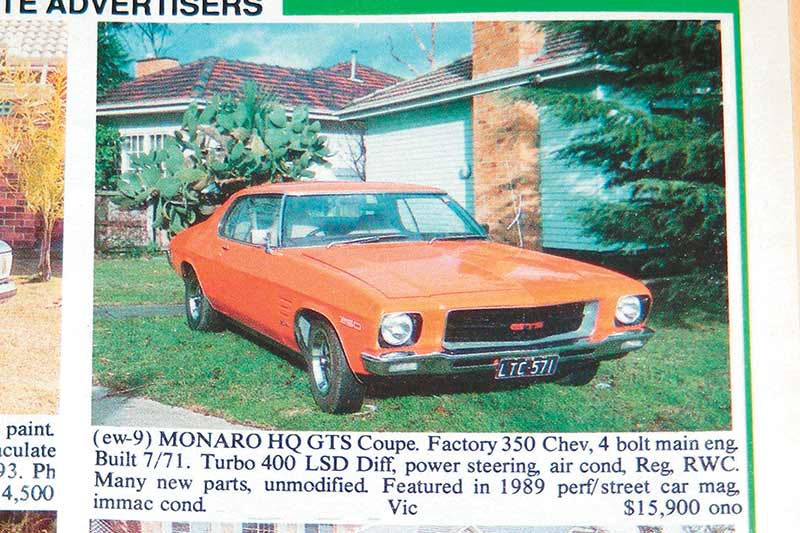 Holden Monaro HQ GTS350 - November 1990
Even though there were no plans to race HQ Monaros, Holden kept faith with 'muscle' enthusiasts by continuing to import the 5.7-litre Chevrolet V8. This HQ is a very early build with accessories like air-conditioning helping justify an asking price considerably above the $10-12,000 that was typical at the time for a 350-engined GTS. Values didn't move to any great extent for almost 15 years but since 2005 the price of genuine HQ GTS350s has soared and very good cars leave no change from $60,000.
SINCE THEN: Soaring values for all manner of early Monaros have helped send asking prices for Chev-engined HQs into six-digit territory. Two-door cars typically command more than sedans and colour is significant.
Then: $15,900. Now: $95-110,000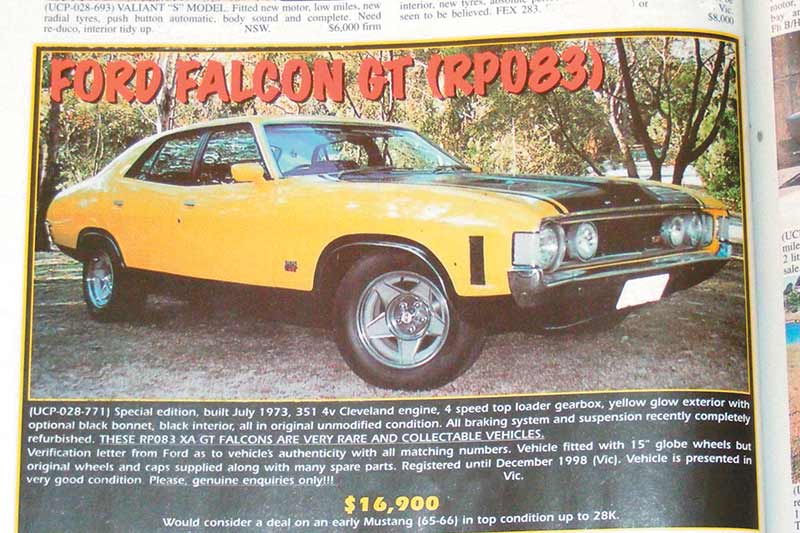 Ford XA Falcon GT RP083 - February 1996
The XA GT RPO83 provided a glimpse of what might have been had the Phase IV GTHO survived. Regular Production Option 83 XAs had the massive 780cfm Holley carb as fitted to HOs plus extractor exhausts and some cars were supplied with disc-brake rear ends that would become standard with the XB model. Only 20 sedans were built in Yellow Glow and this one with its optional Globe wheels looks very tidy. Five years ago the value would have topped six figures for an excellent return on outlay.
SINCE THEN: These cars are the closest living relatives to the revered GTHO Phase IV and potentially worth far more money than the market currently offers. Watch for continued growth.
Then: $16,900. Now: $125-135,000 (sedan)
Unique Cars magazine Value Guides
Sell your car for free right here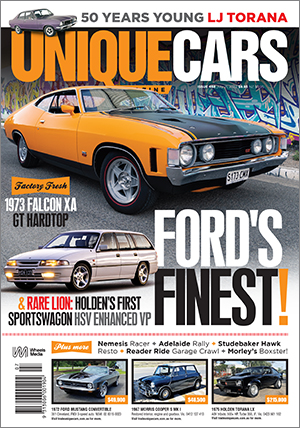 SUBSCRIBE TO UNIQUE CARS MAGAZINE
Get your monthly fix of news, reviews and stories on the greatest cars and minds in the automotive world.
Subscribe