Porsche 911 (901) Review
---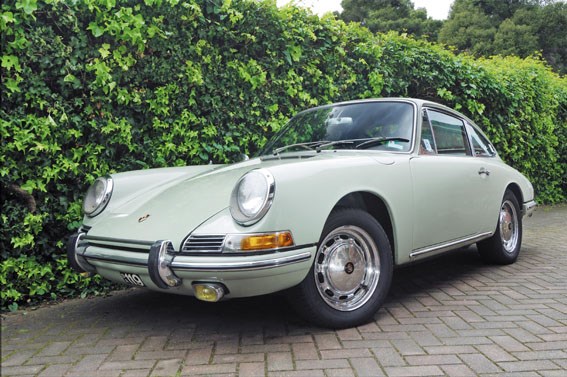 Porsche 911 (901)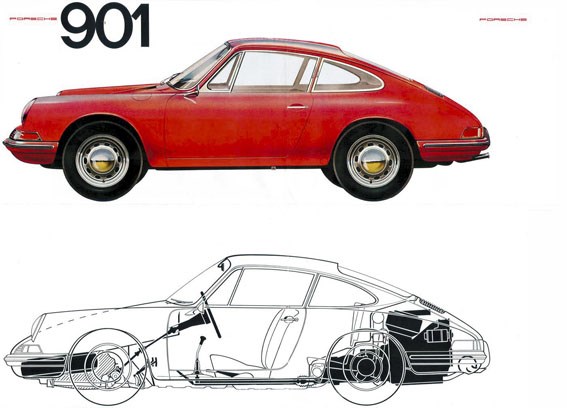 Porsche 911 (901)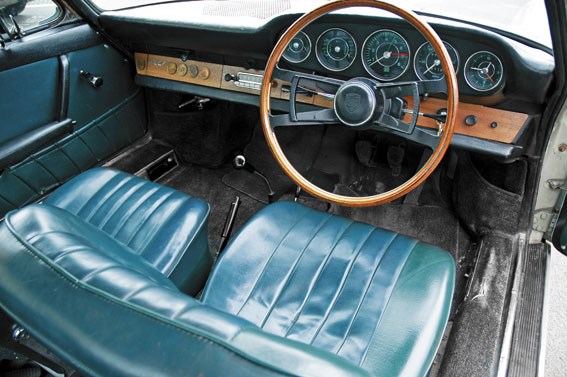 Porsche 911 (901) Interior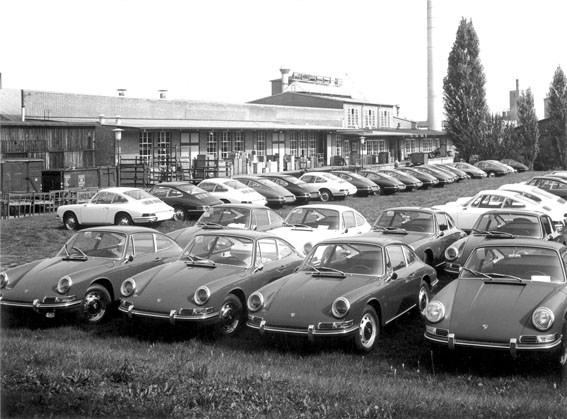 Porsche 911 (901)

Classic Metal: First Porsche in Oz. High drama led to a last-second name change for this classic
Porsche 911 (901) 
It was the late-1980s when student Stewart Kay interviewed an elderly Adelaide architect for a university paper. But the story went out the window when he spotted a dusty, but familiar shape in the shadows of the architect's garage. It was obviously an early 911, rather like the one from the Porsche Museum he had recently read about in an English magazine, which was cited as the "oldest known 911".
So out of curiosity, he noted down the chassis and engine numbers. To his surprise, the chassis number of the Museum car in the article was 302 503 - exactly 1000 cars later than the 911 he had just seen.
He immediately made enquiries to the factory through Porsche Cars Australia, which confirmed that the 911 was one of the first right-hand drive 911s built.
He now wanted the Porsche badly so he kept in touch with the architect, Roy Wilson, over the next three years, even washing the car from time-to-time to keep an eye on it. Then one day in 1992, he got a phone call from Wilson, who was then 87. "He said, 'Do you still want it?'"
The 911 had covered 85,000 miles in Wilson's hands over 23 years, but with the exception of a large red plastic fan atop the dash, it was completely original and had weathered well.
Even better, it came with its original '119' number plates, keys, owner's manual and complete service books. It was then that Kay fully appreciated this 911's special place in Australian Porsche history.
In April 1964, just seven months after its first appearance at the 1963 Frankfurt Motor Show, wealthy South Australian pastoralist Ron Angas sent £2000 to his good friend, Australian Porsche concessionaire Norman Hamilton, "as deposit on the new type 901".
It was another six months before Angas discovered he was to be Australia's first '911' owner, following Peugeot's successful protest against Porsche's use of the 901 model number, as it was too close to its three-digits-with-a-zero designations.
Thirteen months after Angas placed his deposit, right-hand production of the 911 began and on May 3, 1965, his Stone Grey 911 Coupe was built with a Dark Green leather interior and options of 'English' instrumentation, sealed-beam headlights, horn ring, luggage straps, and chromed wheels with hubcaps carrying the Porsche crest.
It cost £4880. When it was delivered to Angas in August that year, it became the first Australian customer-delivered 911.
For the next four years, the 911 was garaged at the Angas family home, Collingrove, in the Barossa Valley and locals still recall the stir the distinctive sounding air-cooled boxer 'six' would cause whenever Angas went to nearby Angaston to shop.
Angas sold it in February 1969, to his friend, Roy Wilson, by which stage it had covered 54,000 miles. It has now covered 100,000 more. Apart from an engine rebuild, adhering faithfully to the 911's original 1991cc engine configuration, (130hp at 6200rpm,) some cosmetic tidying up and general maintenance, Kay has done little to change this special 911's delightful patina since he acquired it nearly 20 years ago.
And he plans to remain the car's third owner for a long time. "What would I replace it with?" he rightly asks.
---
Sign up to one our free weekly newsletters:
Receive more Unique Cars reviews and features here or get the latest unique and classic cars for sale here.
Subscribe to Unique Cars magazine
- Print edition
- Digital edition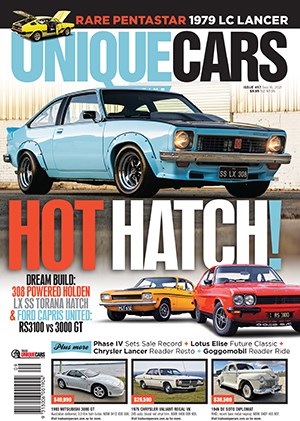 Subscribe to Unique Cars Magazine and save up to 42%
Australia's classic and muscle car bible. With stunning features, advice, market intelligence and hundreds of cars for sale.
Subscribe