Holden HQ GTS review
---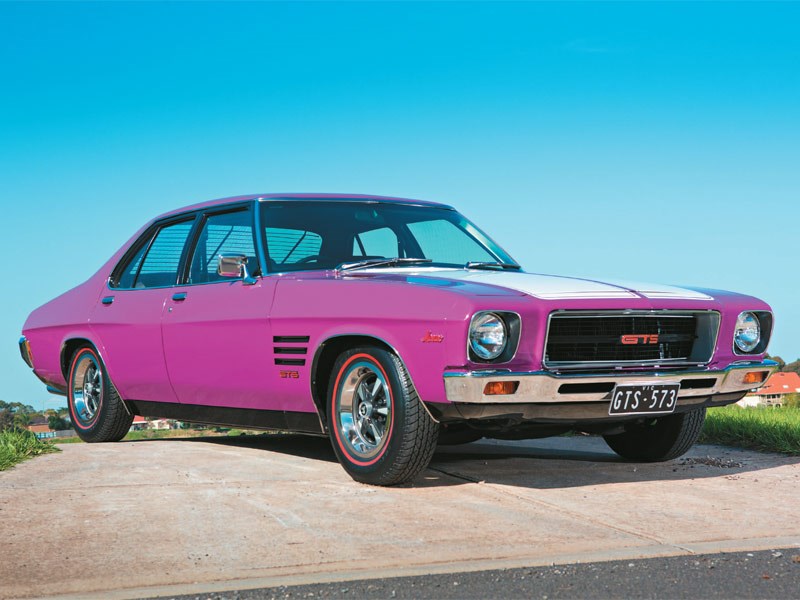 Holden HQ GTS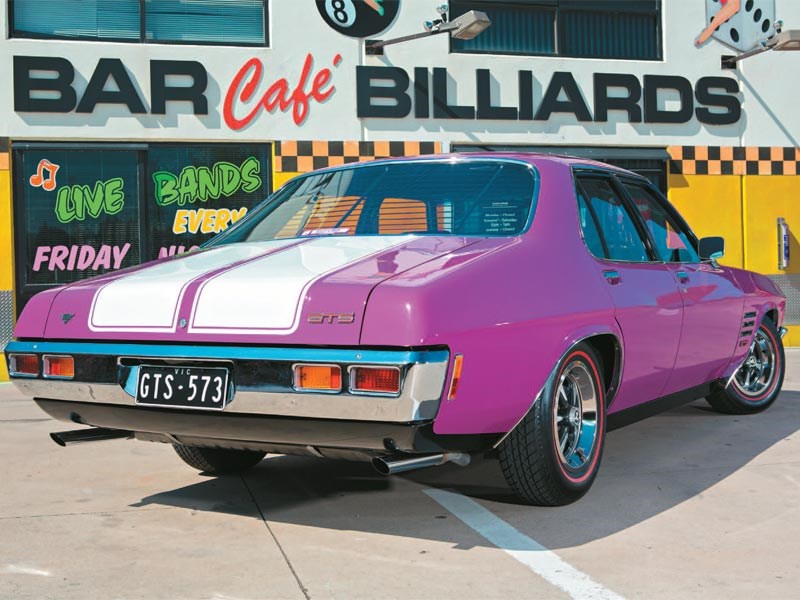 Holden HQ GTS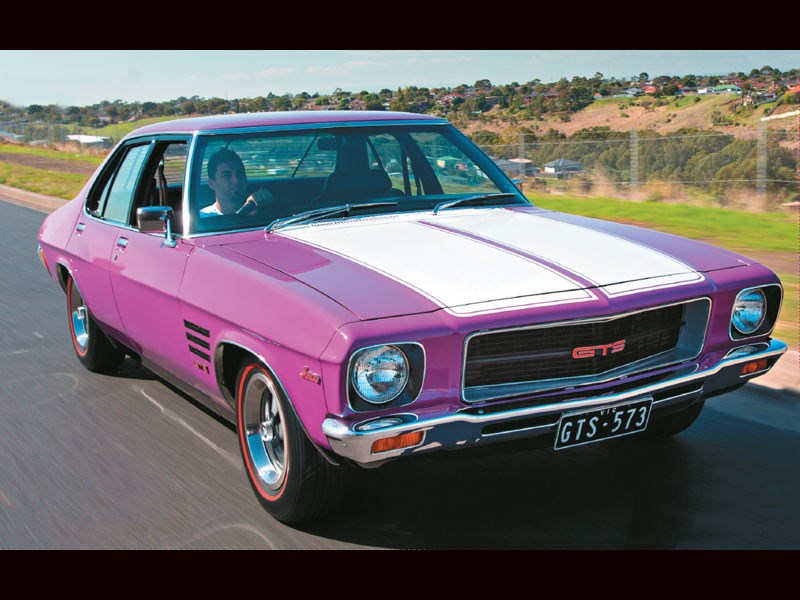 Holden HQ GTS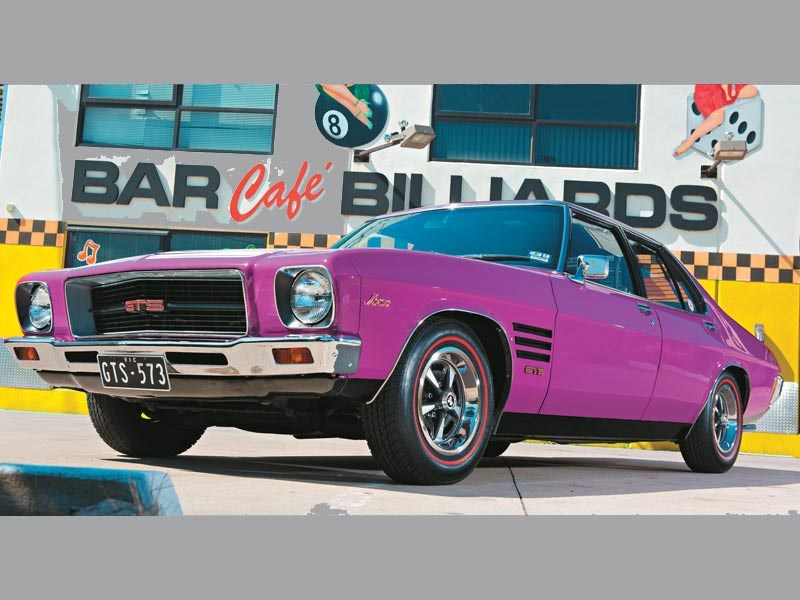 Holden HQ GTS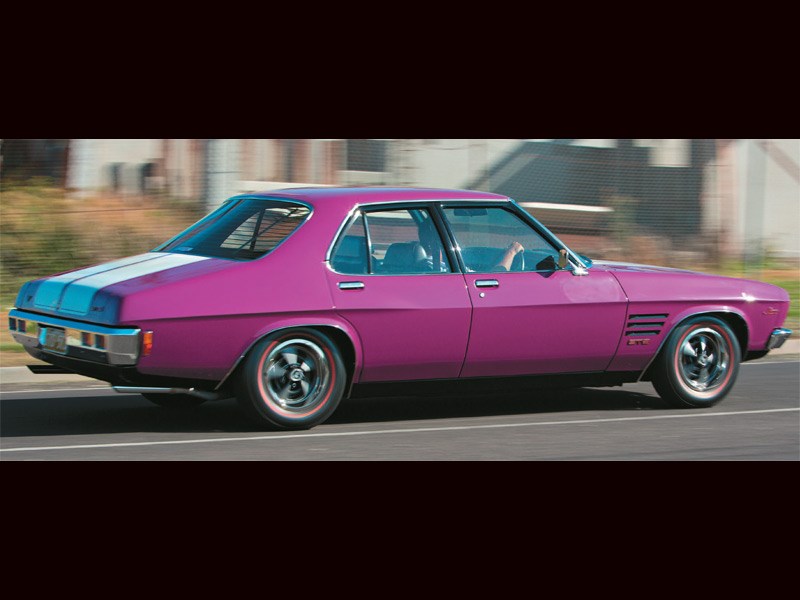 Holden HQ GTS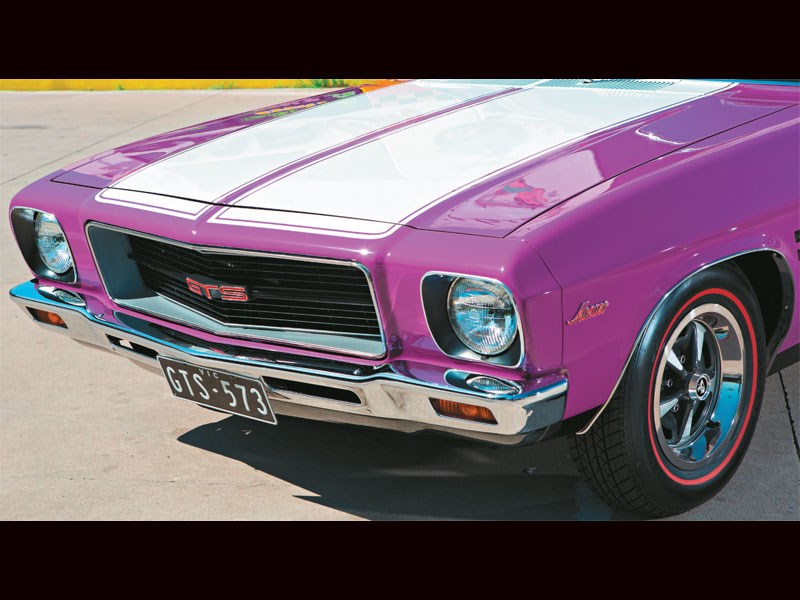 Holden HQ GTS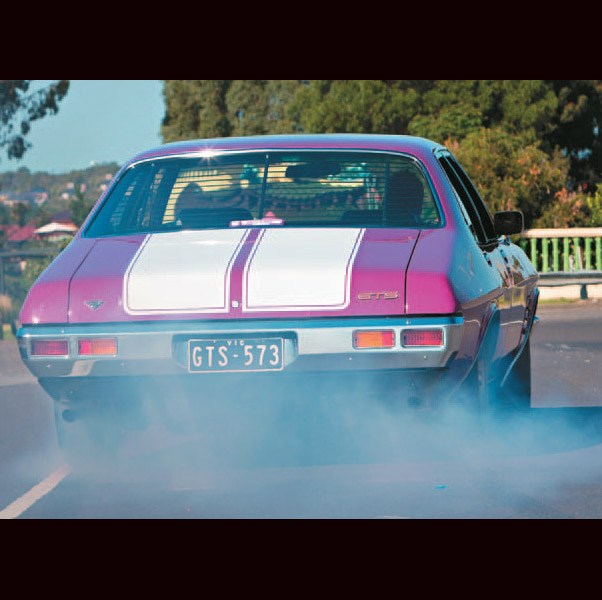 Holden HQ GTS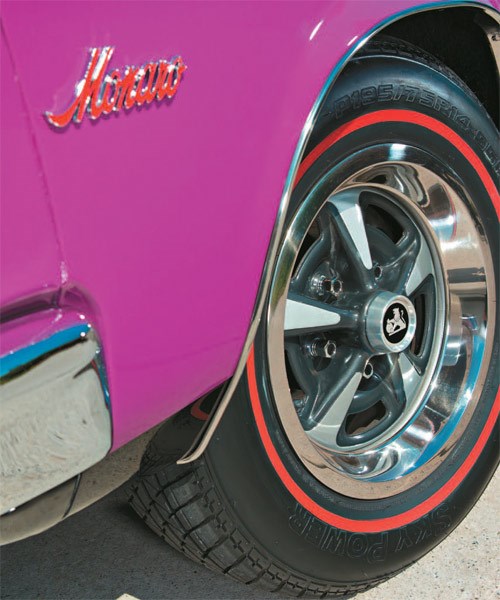 Holden HQ GTS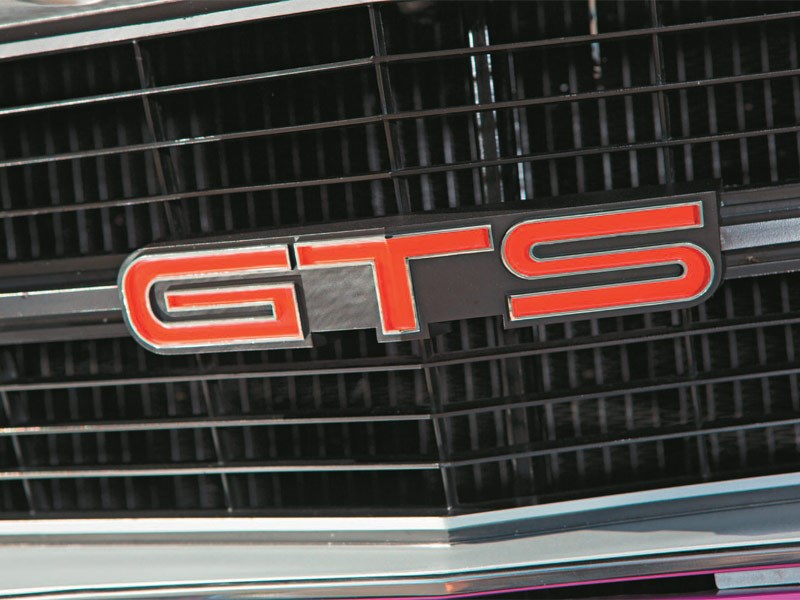 Holden HQ GTS

Holden HQ GTS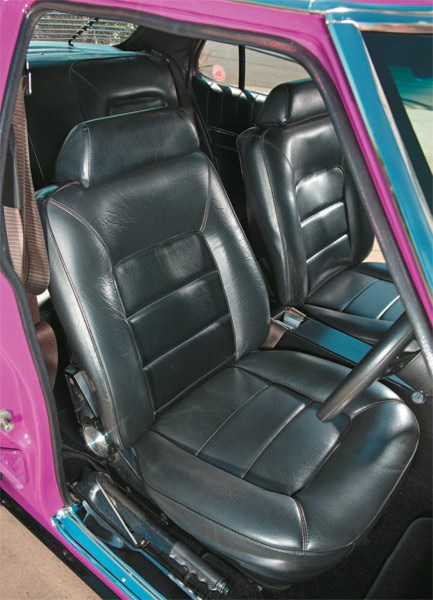 Holden HQ GTS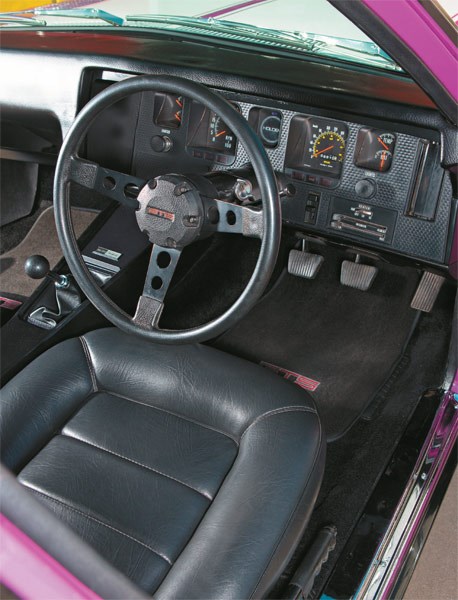 Holden HQ GTS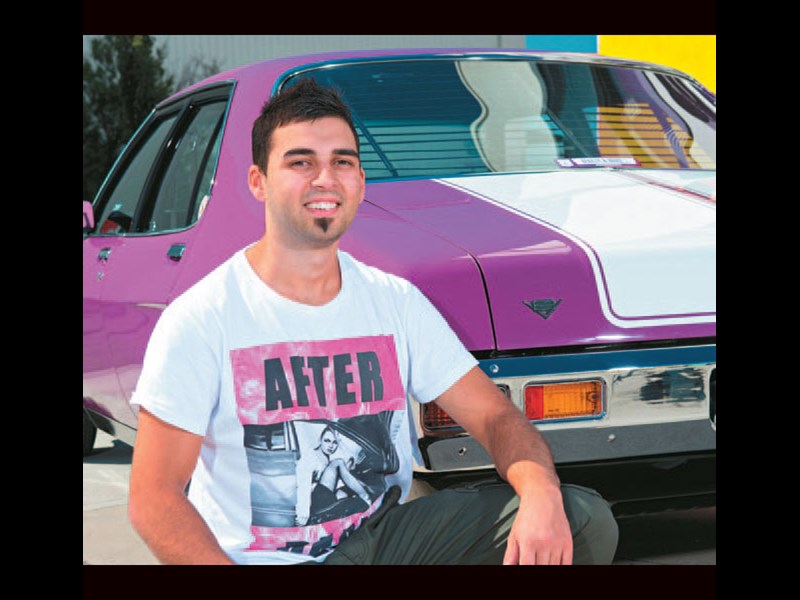 Holden HQ GTS

The keys to this immaculate Monaro firmly belong to a family spanning three generations...
Holden HQ GTS
Imagine if a mad scientist discovered how to extract the DNA of the humble HQ Holden. If they could, they'd have a powerful secret formula to building a car that would attract generations of enthusiasts. Take this mint HQ GTS Monaro sedan, for example. When it rolled off the production line in 1973, it's current owner Rick Varrasso, 26, wasn't even born. And when its previous owner, Rick's uncle Carlo Luciani, 47, first saw it 10 years ago the car had already turned 30! So what is it about a glammed-up family car that makes the HQ Monaro so desirable 40 years on?
Perhaps it's the design individuality of Australian cars from the 1960s and '70s and the tribal following – born on racetracks around the country – that Holdens and Fords attracted then, which remains to this day. Back then you could distinguish between a Holden and Ford from 200 metres away just by the shape of their headlights. It's not quite as easy to do that these days.
The HQ was launched in July 1971 and built until 1974 and was notable as Holden's first clean-sheet design since the original 48/215 model of 1948.
It replaced the HG model and received an all-new body, chassis and suspension. Initally, all HQ Monaros were coupes and the four-door was not released until March 1973 when the broad bonnet and boot stripes were also added, perhaps to distinguish the four-door 'Munro' from its more basic sedan stablemates.
Maybe it's those bold stripes that grabbed the young Varrasso's imagination and why he had to have this Monaro – to be different from other 26-year-olds driving around in Toyotas, Mazdas or Subarus. "I don't know," he shrugs, "I just like the old-school classics, like HQ Monaros. I like their shape, the colours, the sound of them and their style."
As a kid Rick would poke around his grandfather's garage. One day he lifted the covers to discover this gleaming GTS, his Uncle Carlo's car. With trucks and his own car collection cramming his driveway, transport company owner Carlo had run out of room and stored the HQ at his father's.
"It was always garaged there ... in immaculate condition and always under a cover," Rick recalls. "I always liked the car and said to (Uncle) Carlo, 'Whenever you want to sell, I'll buy it.'"
Three years ago Varrasso got the chance to keep the car in the family. After handing over a fat cheque (after family discount) he now only has to keep it washed and the tank topped up because Rick got the easy part.
It was as if he'd bought a brand new car. To get more of the history of this rare 'Purr Pull' Monaro we spoke to Carlo, who owned the HQ for seven years. "I bought the car from a guy called Con Mavrogiannis in Adelaide," Carlo says.
"He worked for General Motors-Holden and he did the body and paint, or had somebody do it. He had the original purple-with-white-stripes paint restored. It's a very exclusive colour, and as I understand it they only made 10-12 of that model in that colour – they weren't readily available like the yellows and whites."
Carlo had the car trucked back to Melbourne where he learned that looks were a little deceiving. While the body and paint were immaculate, work was needed elsewhere. This is where the third generation of HQ lovers enters the frame, Carlo's 89-year-old father, Antonio.
Antonio worked at GM-H for over three decades, and also has an HQ connection, as Carlo recalls with just a tinge of jealousy. "Dad purchased a brand new HQ 308 Monaro for my brother in 1974. I was only eight then. My brother later sold it to go overseas!
"The car was blowing a bit of smoke so we pulled the motor apart and rebuilt it to original factory specifications and restored the engine bay," Carlo says. "My father worked in the engine plant at GM-H in Melbourne for 35 years and I just went downstairs at his house and opened a few drawers and he had all these parts that I needed. He had a lot of new old-stock parts that we put on the car. I spent close to 10 grand on the engine."
The rest of the mechanicals were gone through with a fine-toothed comb, too.
"I did the undercarriage and raised the ride height [Con had it lowered] but I think my nephew has lowered it again! We replaced the exhaust in original steel, so it's in factory spec. I replaced the clutch, but the gearbox and diff are all original, we just tidied them up. I wanted the car to be perfect. I'm very fussy, I like my cars to be the way they came out of the factory. Back in the '80s we'd put big fats on them and cut holes in the bonnets for big tunnel-ram manifolds and blowers, but I didn't want to do this to the HQ."
Carlo only drove it when the weather was fine but his – and previous owner Con's – hard work paid off at the 2008 Monaro Nationals in Ballarat where it won top four-door and was second overall in judging.
And then Rick started getting in Carlo's ear. "He pestered me about the car," Carlo laughs. "He said, 'If you're ever going to sell this car I want to buy it; I don't want you to sell it to any Tom, Dick or Harry.' I tend to keep a car for five or six years until something else pops up that I like, so I sold it to my nephew and he loves it. And so do I. I've got an original XY GT now but I love the HQ, it's still my favourite car."
It just goes to prove that as far as the humble HQ is concerned, there is no generation gap.
HOLDEN HQ OWNER: Rick Varrasso
"I bought the car from my uncle about three years ago and I basically haven't done anything to it. I just drive it. It's my first classic car, but my first car was an HSV-Enhanced VQ Statesman Caprice.
"I love the white stripes, the chrome bumpers, and the car gets lots of looks and comments when I take it for a drive; I get lots of offers to sell it. I drive it more than Carlo did, but I still only drive it on sunny weekends. It's only got 68,000 miles on the odo.
"I was initally tempted to put a bigger engine in it but I want to keep it factory original. I'm getting married this year and my fiancee likes it, which is a good thing.
I displayed it to the Picnic At Hanging Rock classic car show this year and it won the Rare Spares Real Restoration award, which was a thrill. It's the second award the car has won because Carlo won a trophy at the Monaro Nationals when he had the car."

SPECIFICATIONS
1973 Holden HQ Monaro GTS
Engine: 4146cc V8, OHV, 16v
Power: 138kW @ 4400rpm
Torque: 355Nm @ 2400rpm
Gearbox: 4-speed manual
Brakes: discs (f/r)
0-97km/h: 11.1sec
Top speed: 183km/h
Value: $25,000*
*Condition 1
*****
More reviews:
> Holden HQ - 40 years review here
> Buyer's Guide: HQ-HZ Premier review here
Search used:
>> Search for a used Holden here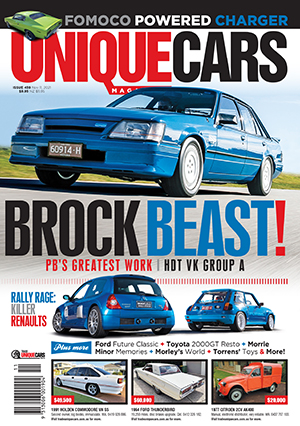 Subscribe to Unique Cars magazine for 12 months and save!
Australia's classic and muscle car bible. With stunning features, advice, market intelligence and hundreds of cars for sale.
Subscribe