Bob Jane Holden HQ Monaro review
---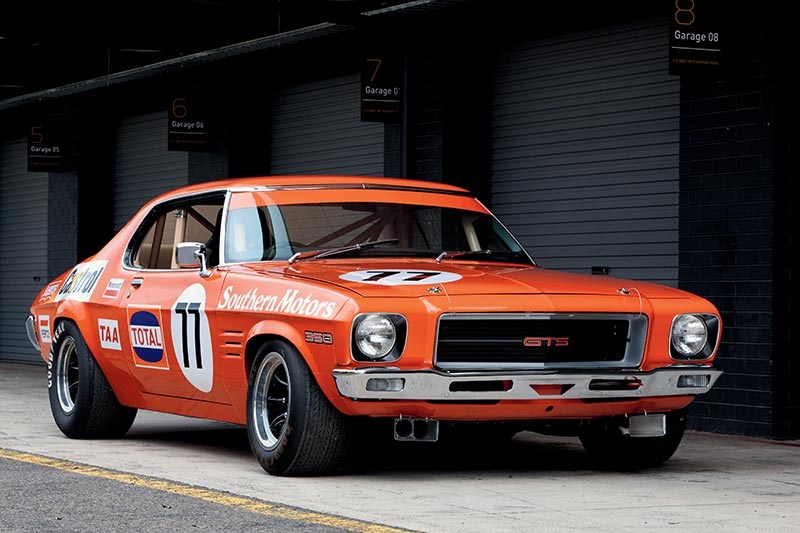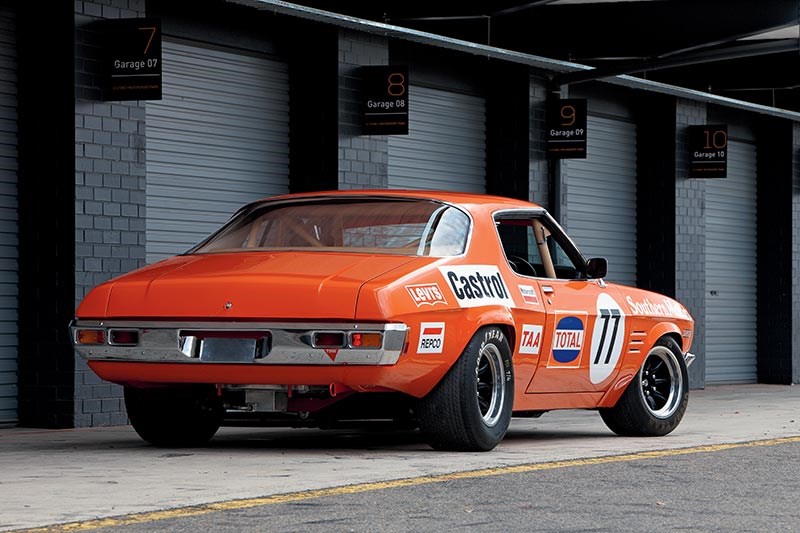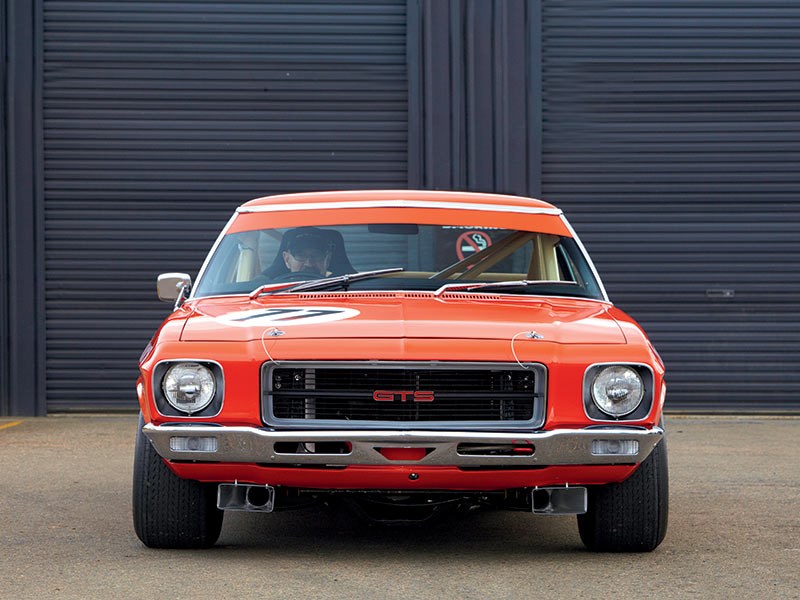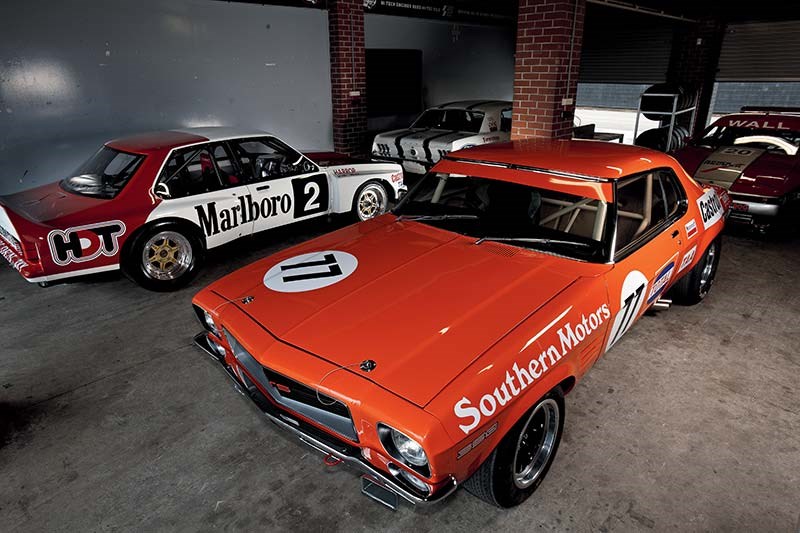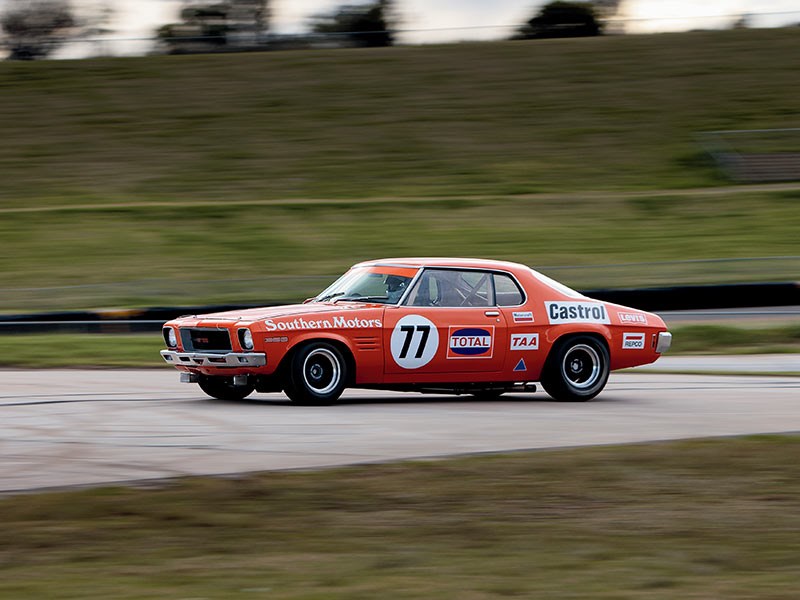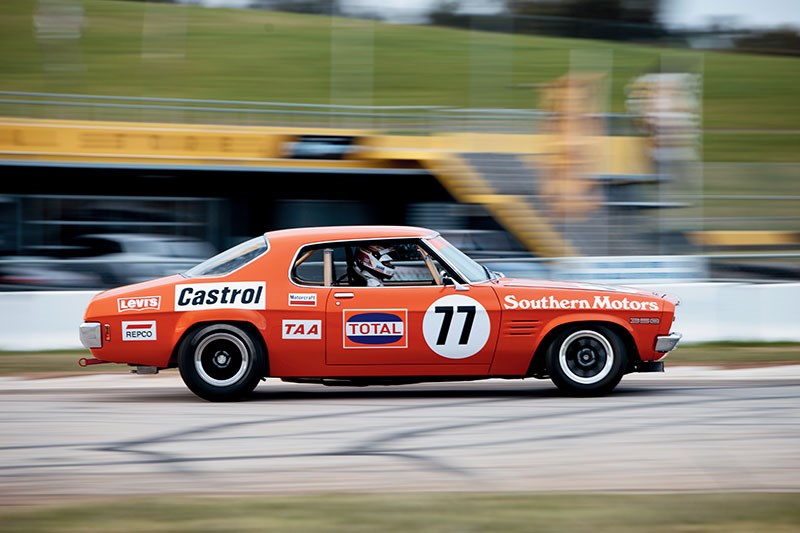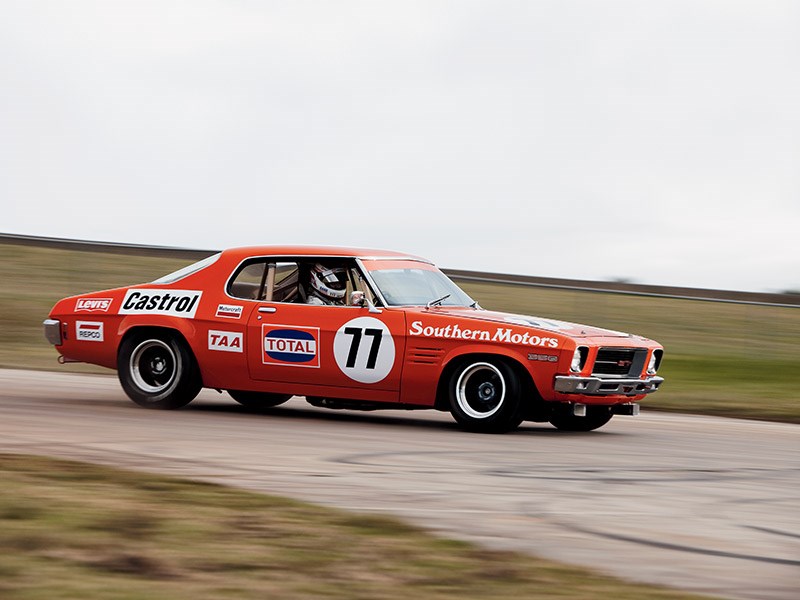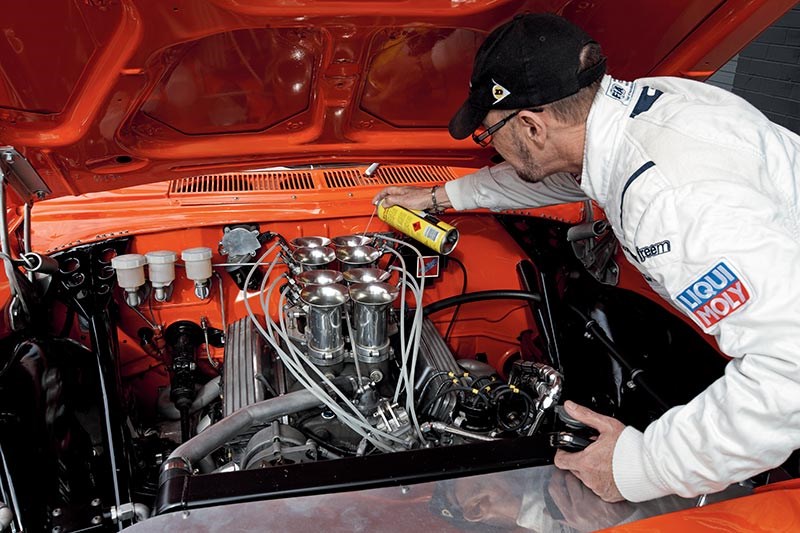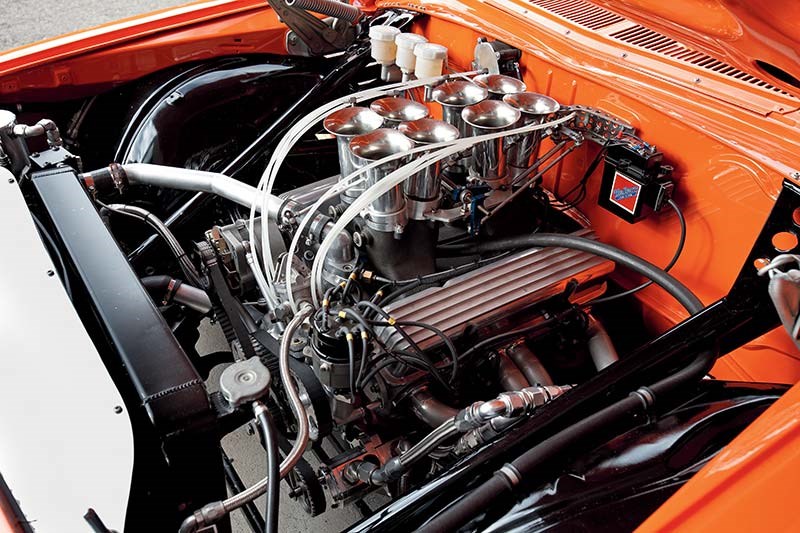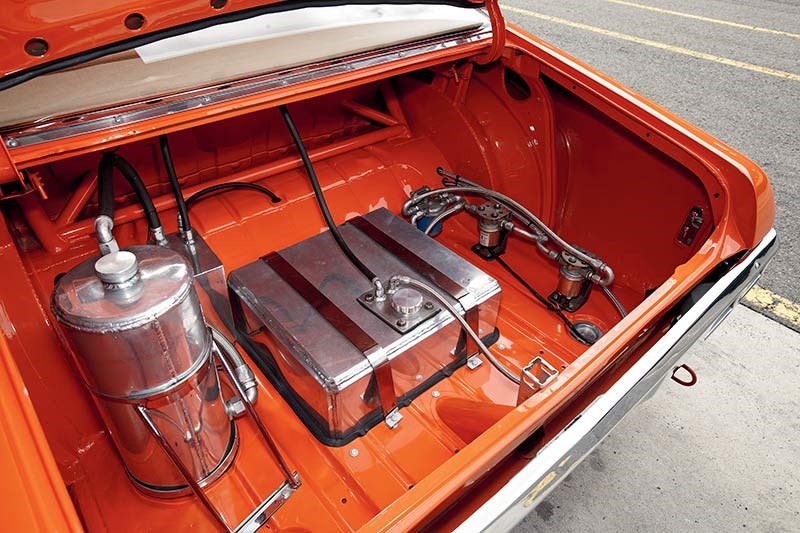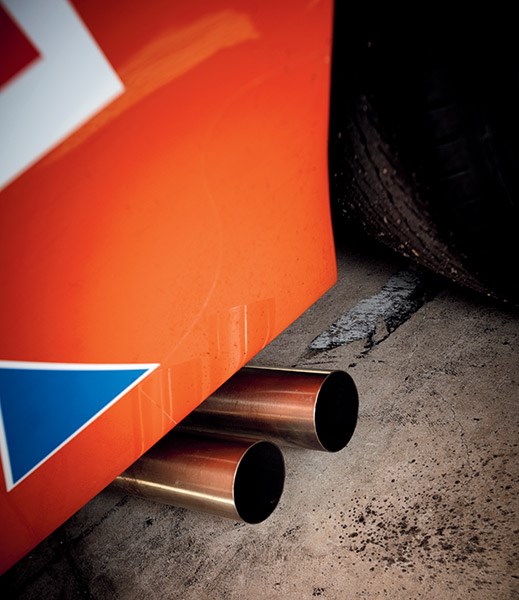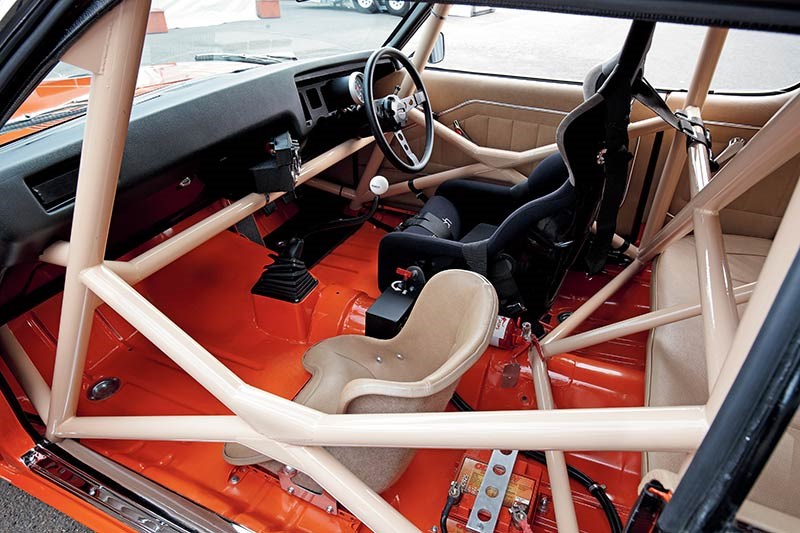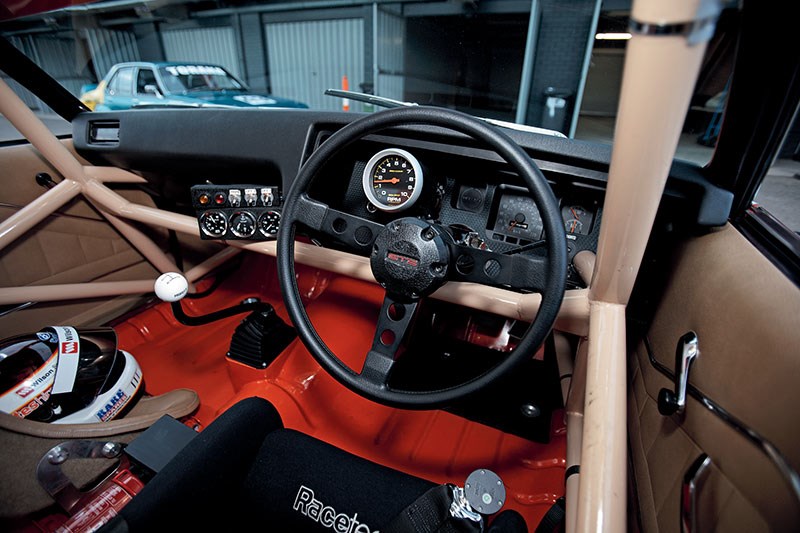 The iconic ex-Bob Jane 'improved production' Monaro has just emerged from an eight-year resoration. We sent John Bowe to intercept.
ex-Bob Jane Holden HQ Monaro
John Bowe is generous with the praise. "Isn't she beautiful?" he says in hushed tones. Grinning, but respectful in his movements, he clicks up the chrome handle and swings the Monaro's long door open, revealing a perfectly painted tan roll cage. Bowe has driven more race- and classic road-cars than many of us have had hot dinners so his words are high praise indeed.
"It's the most immaculate race car I think I've ever seen," he says.
Quality wise, the Monaro appears more like a Summernats or MotorEx contender than a veteran of Australian racing.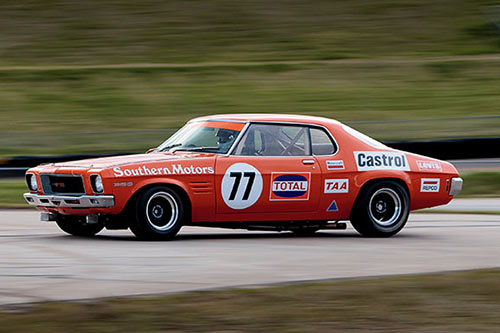 Later, suited up and with the Monaro's chaperone David Wall in the driver's seat, JB's under the bonnet helping to start the Lucas mechanically injected Chev V8. A quick hit of juice into each of the eight individual ram intakes awakens the princess, before the engine-driven injector pump takes over delivery of liquid energy.

Sure, it's loud, and there's no getting away from the hiss of the intakes and valve-train clatter, but the Monaro soon settles down to a reasonable idle.
It was crafted to CAMS Improved Production specs for tyre tycoon and race driver Bob Jane by the legendary John Sheppard and Pat Purcell. Built to replace Jane's prior Camaros – and to take on Alan Moffatt's Mustang - it first saw the track in late 1972.
Sheppard reminds us it was a long time ago, but reckons the car took around six months to build back then.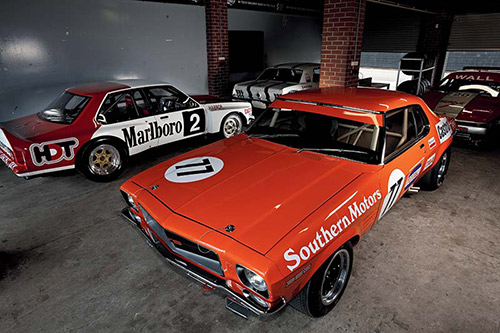 "It began as a road car because if you start with a shell you have to go through the process of buying every nut and bolt," he explains. "CAMS didn't allow us much leeway, but we did a lot of work to make it light; for instance with items such as door trims. There was lots of stuff out of sight or not required, so we left it out.
"We built a very, very sophisticated engine for it with Lucas fuel injection. It had square ports and when you got on the pedal you got a real lot of throttle and I don't think Bob liked that much! He liked a progressive throttle. John Harvey loved it because when he got on it, it would start hanging its arse out like he was driving on dirt!
"That's why Bob was happy to keep driving the previous Camaro and let Harvey run this one. He wasn't in love with it. They had different desires in the driving department."
"It took roughly three years to get it to the point where it looked like that," says Dave, beckoning toward the beautiful car standing today in pit lane. "But it wasn't finished – it's taken since then to get the car to a condition where we're confident with it, in all aspects.
"It's one of those situations where the further we went, the bigger the project got!"
"As the car sits there now it represents how it was at the end of Improved Production, with the injected motor, the dry sump and the 10-inch wheels."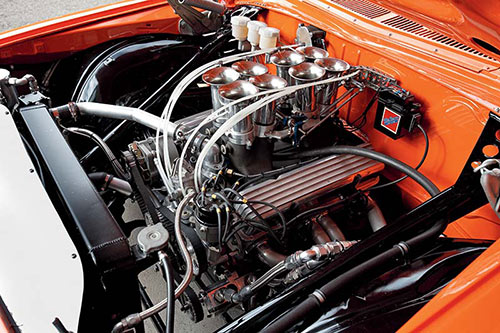 The lads are all smiles today, but they reveal the restoration as a marathon exercise. As a Sports Sedan, the Monaro's body-on-half-chassis construction had been extensively modified from the production specification of late 1972. "A lot of the parts were very hard to get," says Steve. "A lot of small things took a lot of time to find."
"Bob Jane's cars were always beautifully presented," says Bowe. "He had a big truck and all these lovely cars... and in those days at Symmons Plains we had corrugated iron dunnies! He was a big operator in his time.
Mechanically, the car also reflects its specification when it debuted at Surfers with John Harvey in late 1972.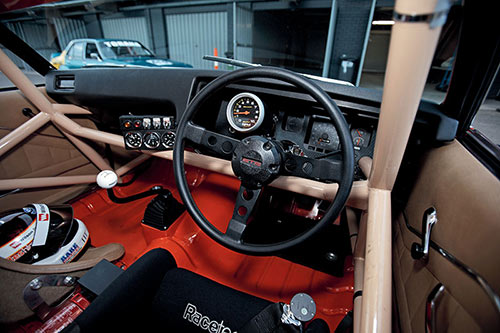 JOHN BOWE'S DRIVE (MCM)
The Monaro's first competition outing since last century was an honour for Unique Cars' own John Bowe, invited to drive the car at last year's Muscle Car Masters by Wall Racing.
"What a terrific opportunity," says JB. "I saw it in action at Symmons Plains and at Calder in the early '70s when I was a kid." 
"It was a pretty special feeling to trundle it down pit lane the first time," he says. "I drive plenty of older cars, but this one was just mint condition.
"It has plenty of grunt! I guess it's got around 560 horses at the wheels so it's quite strong, even with the 1400-odd kilos. The injection is a Lucas high-pressure injection system and it's based on what was run in Formula 5000, so it doesn't muck around!
"This was its first time out and the restoration was a huge job – after it sat still for about 20 years. So keep that in mind. This was a cutting-edge car in its time and it was great honour for me to drive it.
"I can't wait to get into it again!"
SPECIFICATIONS
Holden HQ Monaro
Engine: Chev 350 ci
Induction: McKay/ Lucas injection
Power: 600hp
Weight: 1450kg
Transmission: Muncie rockcrusher  4 speed
Differential: Torque-biasing centre
Wheels: Custom-made Minilites 15/10 inch Tyres Goodyear Blue Streak
Rear axles: Salisbury 12-bolt
Brakes: Period 4-pot calipers. Disc fronts, drum rear
Unique Cars magazine Value Guides
Sell your car for free right here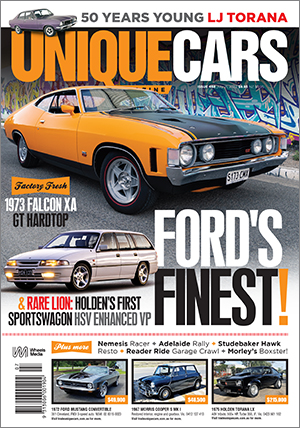 SUBSCRIBE TO UNIQUE CARS MAGAZINE
Get your monthly fix of news, reviews and stories on the greatest cars and minds in the automotive world.
Subscribe