Hottest Auction Cars of October 2016
---
Andy Enright covers some of the hottest auctioned cars from the last month
Hottest Auction Cars of October 2016
1987 Porsche 928 CS Prototype
$372,000 - Bonhams, Zoute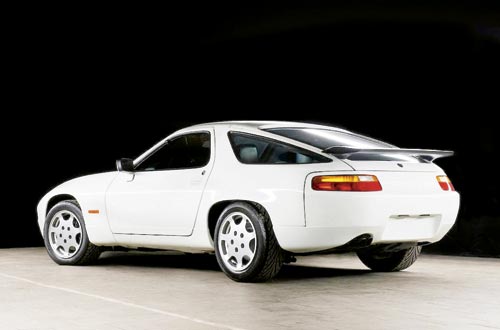 To most people the Porsche 928 was a bit of a flabby and over-complex 'nearly car', the model that tried and failed to replace the 911. This one's different. It was a gift to five-time Le Mans winner Derek Bell and one of just five prototype cars, Jochen Mass, Hans Stuck, Bob Wollek and Jacky Ickx getting the others. Lighter, harder, faster and sleeker than the stock 928 S4, it's made a few shekels for its vendor, the Belgian JFD Collection. In 2009 it sold for ¤35,000. In the space of seven years its value has multiplied sevenfold. A production 928 CS was latterly built for the European market, but to find one of the five prototype cars up for sale is a bit of an event.
1970 FORD FALCON XY GT
$176,000 - Shannons, Melbourne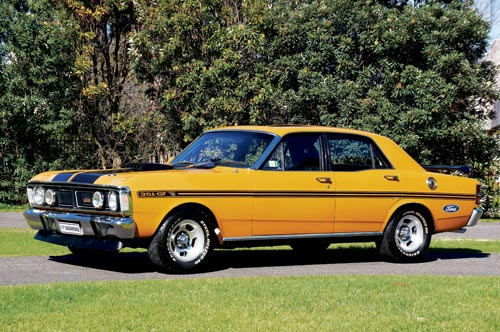 Another auction, another XY GT attracting a bunch of bidders falling over themselves to get their names on the rego. In this most sobering of times for Ford Australia, it's reassuring to see so many keeping the faith with the old stagers. Bidding for this example was very healthy. This baby boomer poster car looked great in its Yellow Ochre pain and while it could use a little tidying to bring it up to show standard, it was a long way from the majority of optimistically-priced GTs that look about as solid as a soup sandwich.
1995 Mazda RX-7 SP
$88,000 - Shannons, Melbourne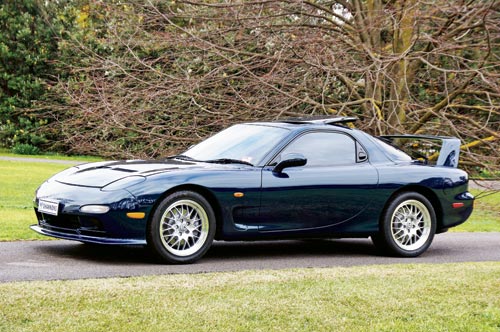 The beautiful FD3 Mazda RX7 was always going to be a collector's item once the Fast and Furious crowd had thinned down the number of decent cars. This is one of those unicorn SP homologation cars, of which just 35 were made. It made a useful 204kW, went on a crash diet and got some trick bits like bigger brakes, special 17-inch alloy wheels, a 110-litre carbon fuel cell and 4.3:1 ratio rear diff. At $101,610 they weren't cheap, but despite that, Shannons must have been pleasantly surprised at the punchy $88k auction price.
1975 Chrysler Centura 3.5
$4000 - Shannons, Melbourne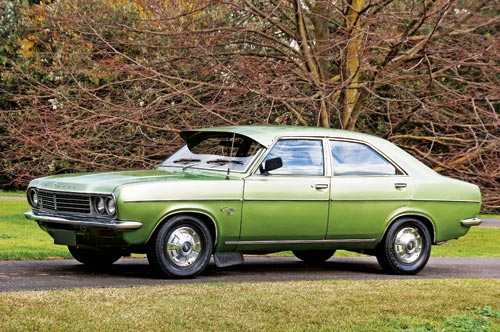 This Centura's not going to be any ball of fire with the arthritic 3.5-litre six under the bonnet, but it'd be great with a 265 Hemi up front. Many Centuras suffered from rust issues, said to be brought about by Australian Waterside Workers Union refusing to handle imported French sheet metal after the frogs loosed off a few nukes in the South Pacific. As a result the steel was left to rot on the wharfside. Shame.
1981 Audi Quattro
$37,000 - Shannons, Melbourne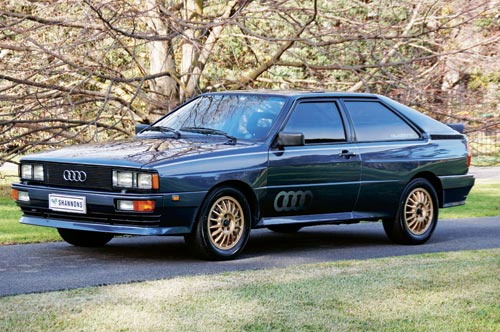 With a low pre-auction estimate, I figured I'd have a pretty good chance of my speculative lowball landing this no-reserve ur-Quattro. Unfortunately it didn't play out like that, and bidding soared to double the low estimate. It wasn't a pristine example, but somebody still landed themselves a great tool to indulge those Walter Rohrl fantasies in the high country come winter.
1993 holden VR Commodore Wayne Gardner Racing edition
Estimate: A$35-$40,000 - Shannons, Sydney (7th November)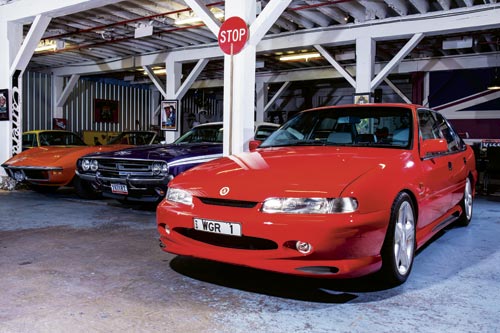 WE OPENED THIS month's Auction Action with a prototype built for a racing legends and we'll bookend it with this, the prototype VR Commodore Wayne Gardner Racing Group A. The asking price is about ten percent that of the blue-blood Porsche, but the car looks no less fun. It's also in exceptional condition with only a short snagging list preventing it looking showroom fresh. Although the WGR cars didn't exactly fly out the doors when new, these Holden curios are starting to attract attention. I suspect the bidding for this one's going to do a bit better than the modest-looking guide price.
1932 Cadillac V16 Sedan by Fleetwood
$290,000 - RM Sotheby's, Hershey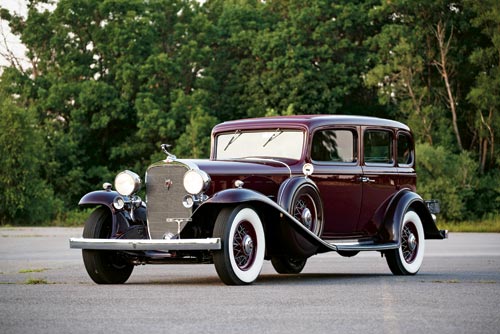 You've got a V12? That's cute. When it comes to pure one-upmanship, there's not a lot that beats popping the bonnet to reveal a V16 engine. And if that sixteen-pot lump is beneath the stately bonnet of a 1932 Cadillac, built to thumb its nose at the Great Depression, all 452 cubic inches of it, then you have the perfect car for the bootlegger made good.
1964 Citroen DS 19 Décapotable
$267,000 - Bonhams Zoute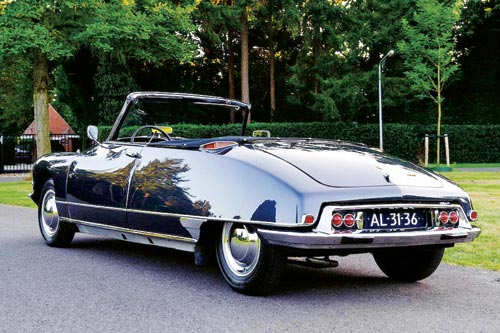 I once drove a DS Décapotable through the streets of Paris. I'd originally figured it would be the coolest thing, but rapidly came to realise that I was the weak link in the style chain, which is never a good look. If you can do a bit better, this effortless DS19 drop top is sure to appeal. The price is a bit of a kick in the burettes, but just look at the thing.
1963 Ford Galaxie Country Sedan Wagon
$26,500 - Shannons, Melbourne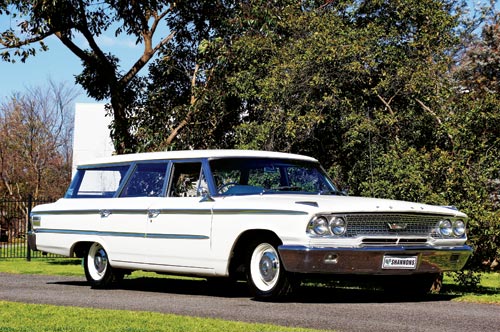 One glance into the back of this big right-hook Gal with all the seats folded down is enough to give you agoraphobia. Vast sells it short. While the notion of a sedan wagon is a bit odd, I'd be more than happy to smoke around in this utterly charming white whale, the 390ci bent-eight providing more than enough mumbo to haul the big Canadian about.
2016 Porsche 911R
$710,000 - Bonhams, Zoute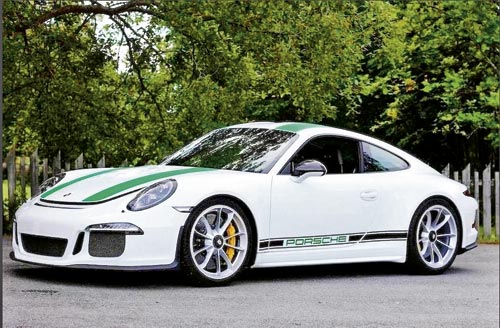 As far as we can establish, this is the first 911R to come up for auction, but if the price of this 52-mile Swedish-market car is anything to go by, there may be a few more filtering through onto the blocks soon. Effectively a GT3 RS minus the aero and with a manual 'box, the 911R was always going to be a hot ticket with Porschephiles, and #135 of the 991-car run has more than tripled in value.
Unique Cars magazine Value Guides
Sell your car for free right here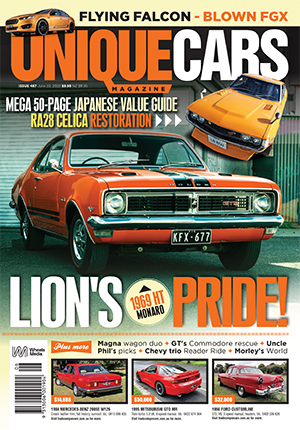 SUBSCRIBE TO UNIQUE CARS MAGAZINE
Get your monthly fix of news, reviews and stories on the greatest cars and minds in the automotive world.
Subscribe