Ferrari 488 GT3 - John Bowe Past Blast
---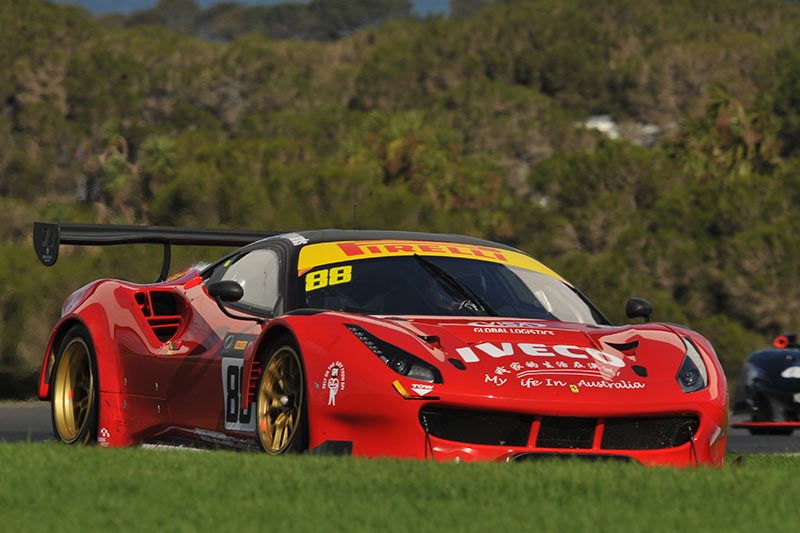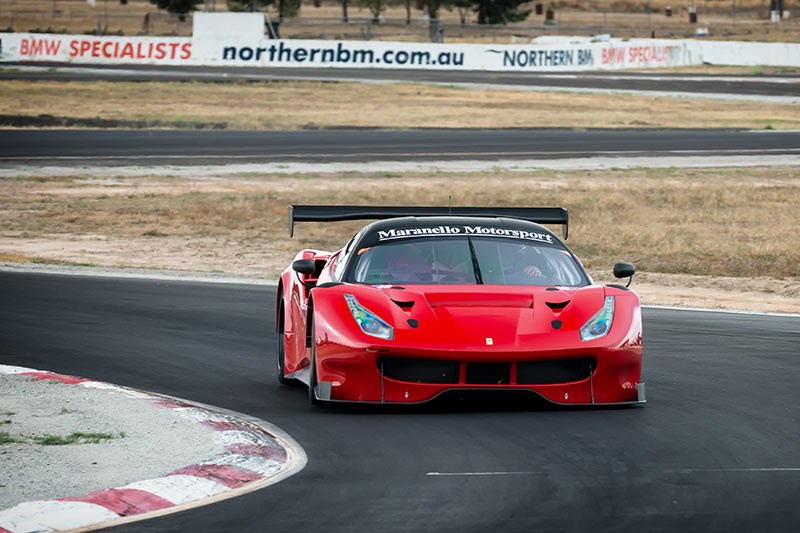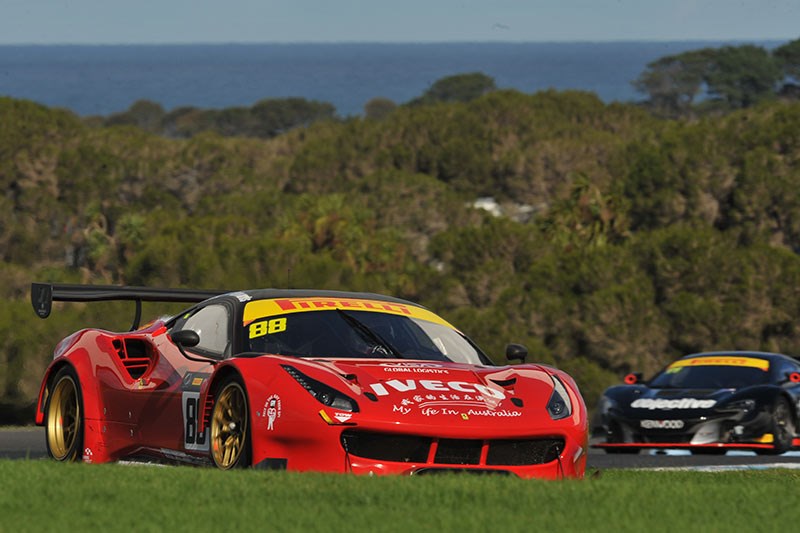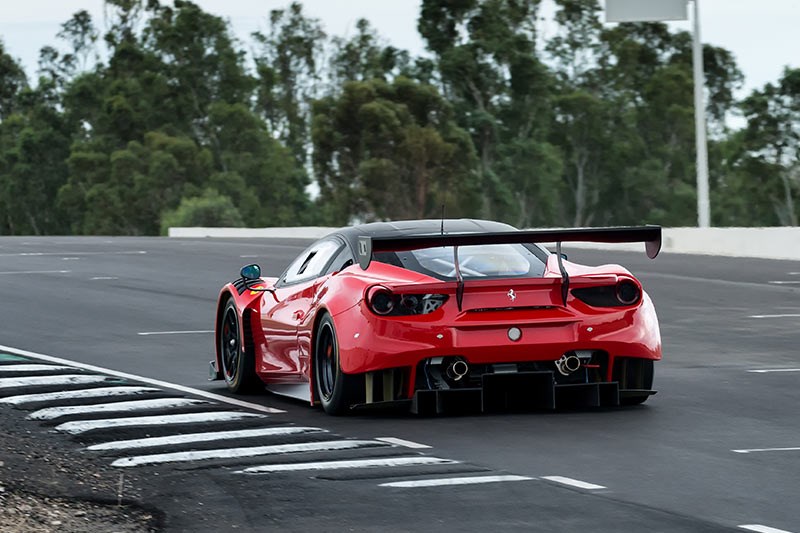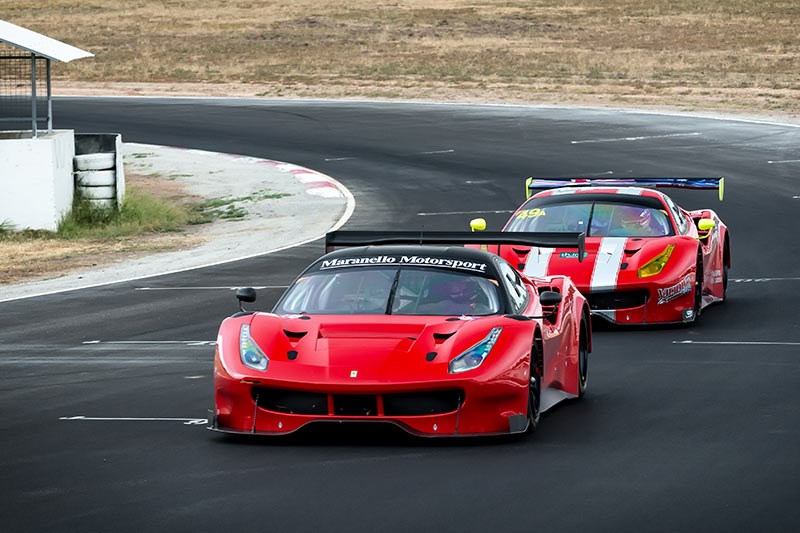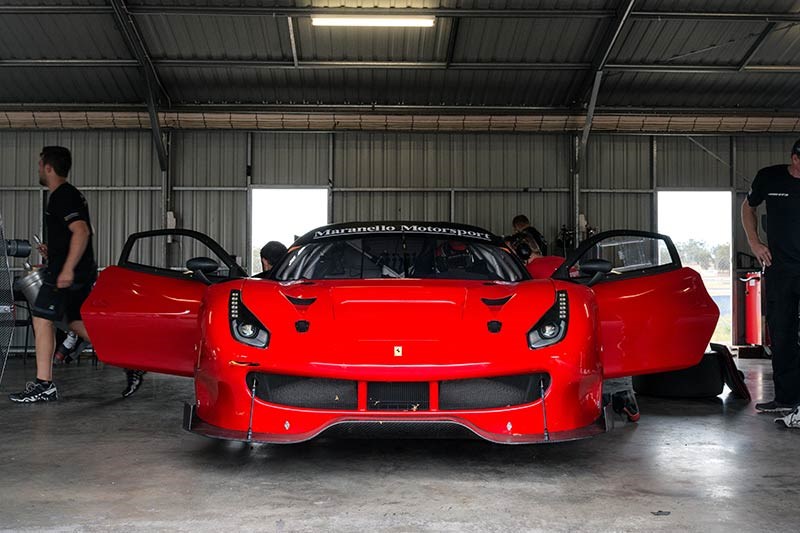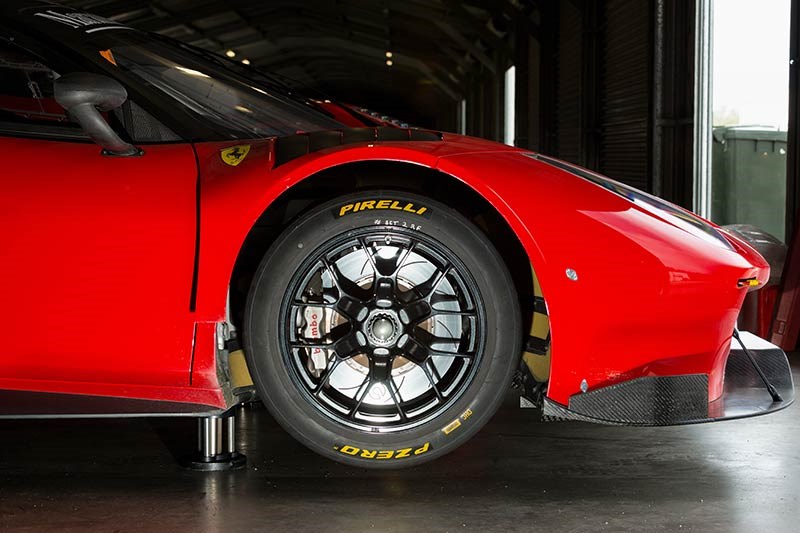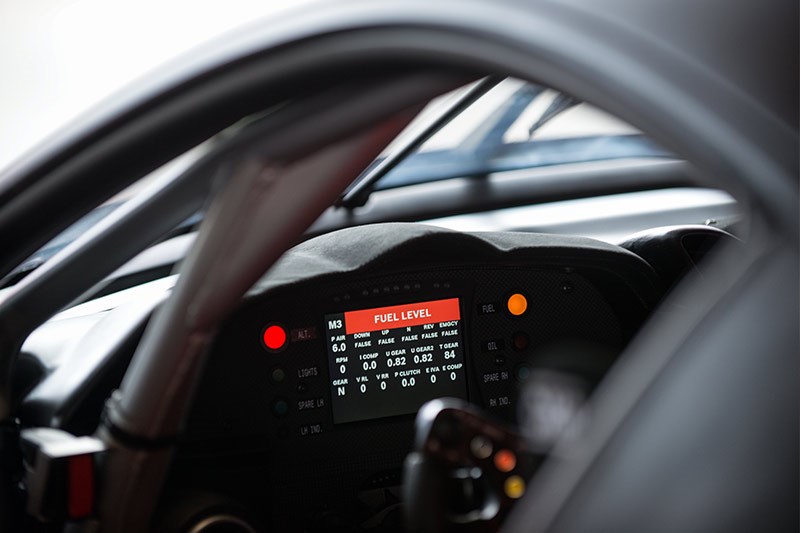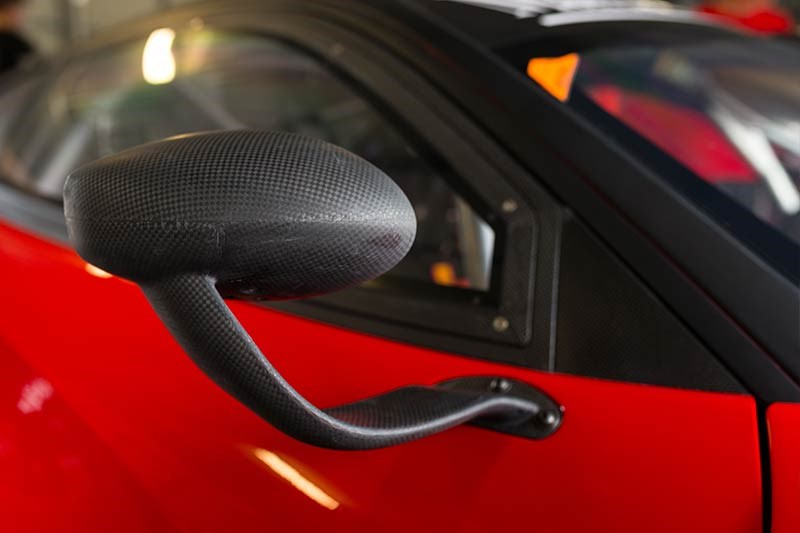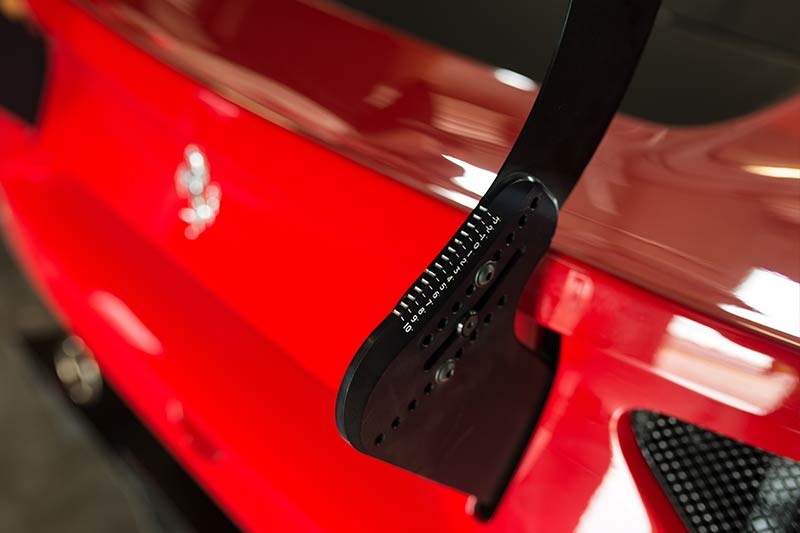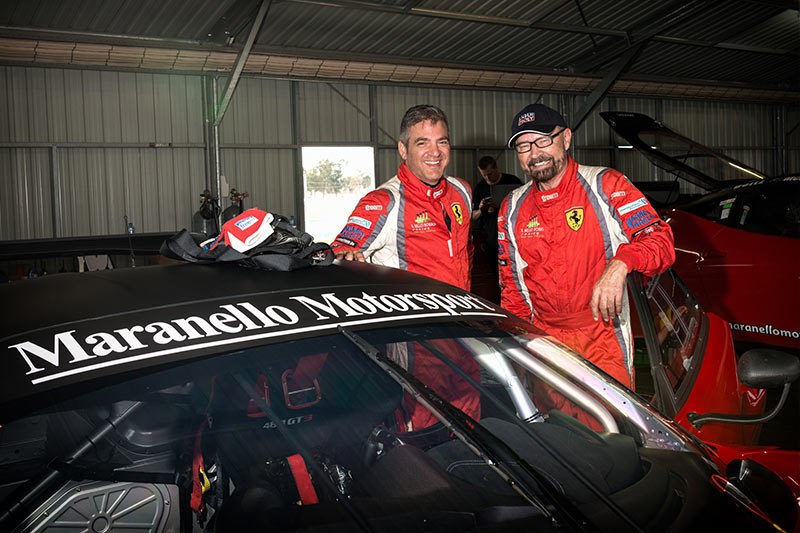 John Bowe presents a past blast with a difference: Ferrari's latest and greatest GT3 car wailing at Winton
This is a bit of a Future and Past Blast, future because this Maranello Motorsport 488 GT3 is the latest and greatest Ferrari GT racer, and past because I have a long history with this revered marque. I also own a 550 Maranello which, to me, is what Ferrari GTs should be: front-engined V12s.
My love affair with Ferrari started when I saw the great Spencer Martin race a Ferrari 250LM at Longford in Tasmania in 1965 or '66. It sounded beautiful, it was rear-engined, and it was rare and exotic and that's why Ferrari will always have this amazing mystique. They are beautiful things.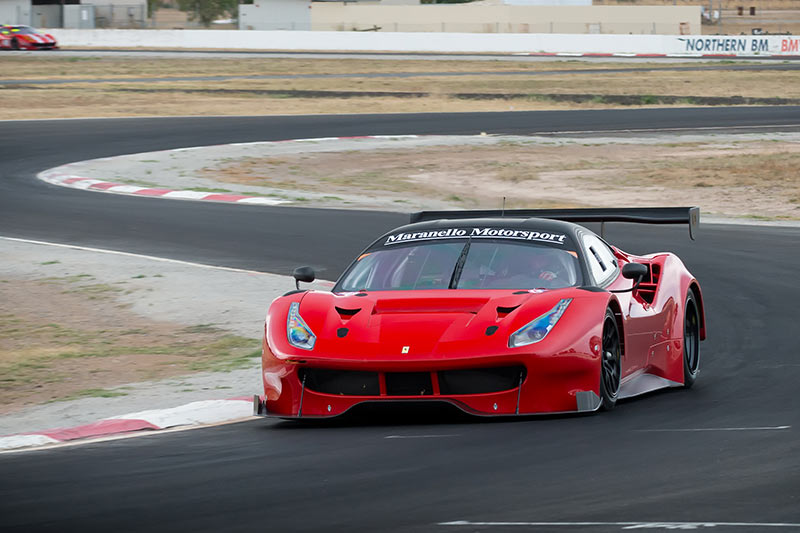 I first raced a Ferrari in 1995 when Ross Palmer, of Palmer Tube Mills fame, started the GT Production category. The car to have then was a Porsche RSCS but Ross wanted some variety so he bought a Ferrari 355 Challenge. I raced that for several years and won a few races including the first Bathurst 3-Hour Production Showroom Showdown with Gary Waldon. The car was a bit wayward at first but we managed to sort it out.
GT Production evolved into Nations Cup and the next Ferraris I raced were a 360 Challenge then a 360 GT for Prancing Horse Racing. The GT was a racier version of the 360 constructed by Ferrari racing specialists Michelotto Automobili.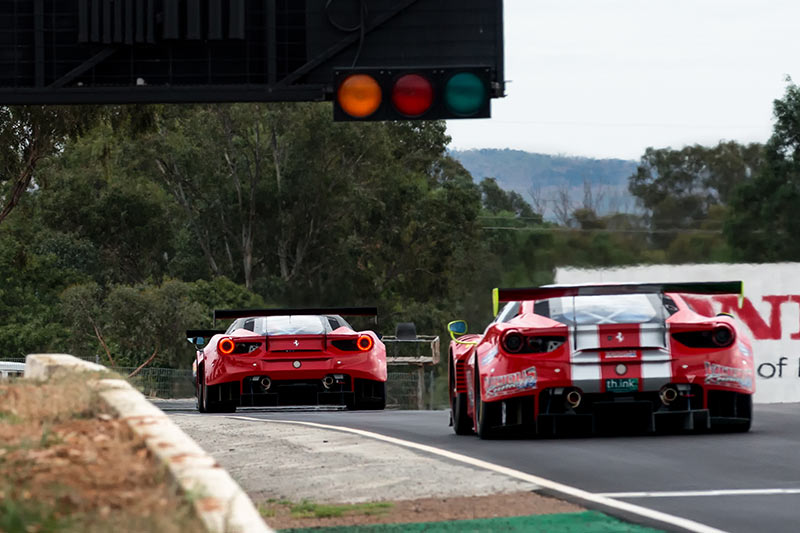 Nations Cup evolved into the Australian GT Championship in 2005 and I raced a 430 Challenge and 430 GT3 for Maranello Motorsport and during that time Maranello's Mark Coffey asked me to help coach a guy called Peter Edwards and I've been racing with him in the GT class since. Peter replaced his 430 GT3 with a 458 Italia GT3 and Peter, Craig Lowndes, Mika Salo and I won the 2014 Bathurst 12-Hour in that car. Which leads me to Pete's latest car, this amazing 488 GT3 Ferrari which is again built by Michelotto.
GT3 is a worldwide category and manufacturers from Aston Martin to Porsche are building customer cars for this popular class. In Australia we follow the European Blancpain GT Series rules which have a Balance of Performance (BOP) index to maintain parity and new cars, like the 488 GT3, are subjected to stringent testing using independent drivers to ensure no manufacturer has too great an advantage. There is also a complicated driver seeding system here to further balance parity because for longer races professional drivers can co-drive with amateurs, who usually own the cars.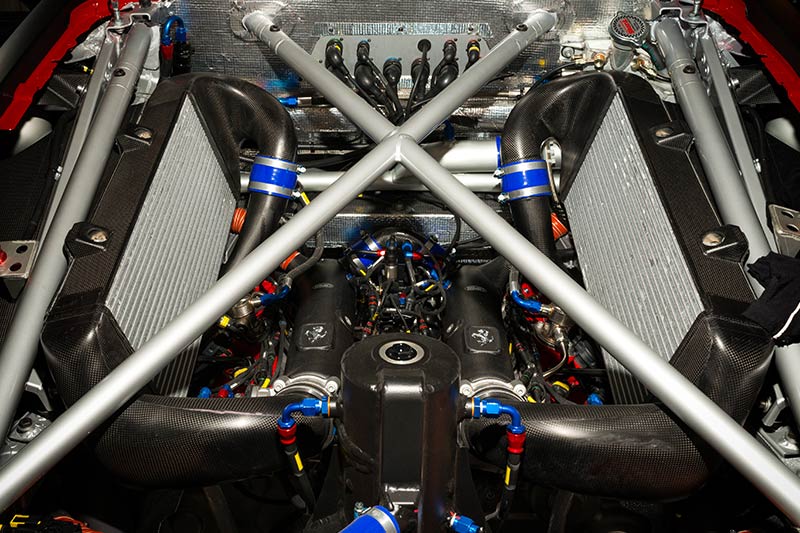 Heat management is key with mid-mounted forced induction
The 488 GT3 hasn't proven to be any faster than the 458 but that's due to the BOP, which allows superseded cars (like the 458) to remain competitive. The 488 GT3 runs a twin-turbocharged 3.9-litre V8 but its boost is restricted and monitored by officials using an onboard logger. It produces less power than the road-going 488 but is still quicker than a V8 Supercar at most Australian circuits, with probably 100 horsepower less.
Compared to the 458, Ferrari has put much more thought into the aerodynamic package with a bigger wing, carbon fibre flat bottom, and deep air dam and rear venturi, but you don't get anything for free in motorsport and all those downforce-producing aero parts also create drag. But it's a beautiful, purposeful-looking car with a carbon fibre body that is so light that when you open a door for the first time you almost pull it off its hinges.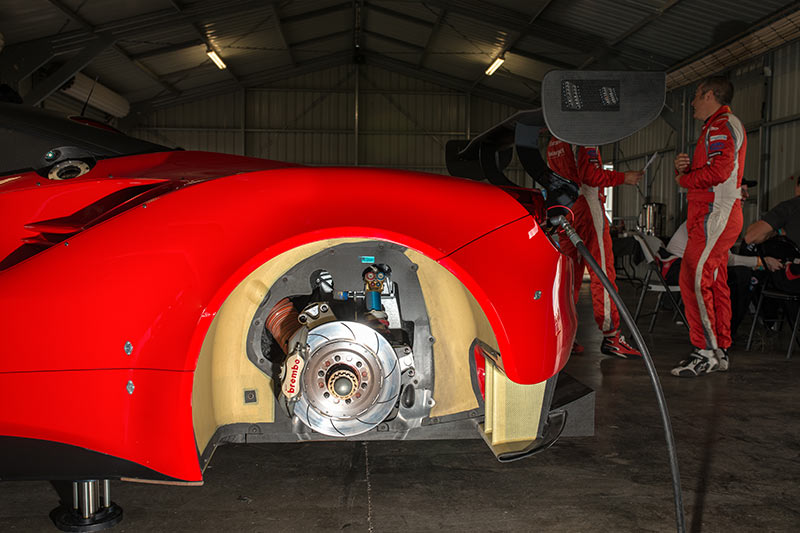 I had about 10 laps in the car during its first shakedown at Winton earlier this year and it seemed pretty vice-less to me in that short drive. The cabin is cramped (you forget that once you start driving) but is air-conditioned which sounds wonderful but the air-con doesn't work as well as it does in a road car; I'd prefer a good cool suit. But long gone are the days of a simple tacho, a couple of fuel and oil pressure gauges and warning lights, and a round steering wheel; this thing is like an F1 car with a roof. There are 15 function buttons on the F1-style steering wheel alone and 25 switches on the panel next to it, and you really need to do your homework to know which button does what. GT3 cars have ABS brakes which can be tuned for track conditions from no assistance to full ABS. It also has an adjustable traction control with knobs on the wheel you control with your thumbs.
The next time I drove the car was a few months later at round one of the Australian GT Championship Endurance Series at Phillip Island. It was a '101' race (101 laps) and Peter Edwards and I came ninth. We were on track for sixth but Pete had a bad vibration and thought he had a puncture. Because a lot of cars had tyre failures that day he pitted to be on the safe side, but the tyres had just picked up a lot of rubber.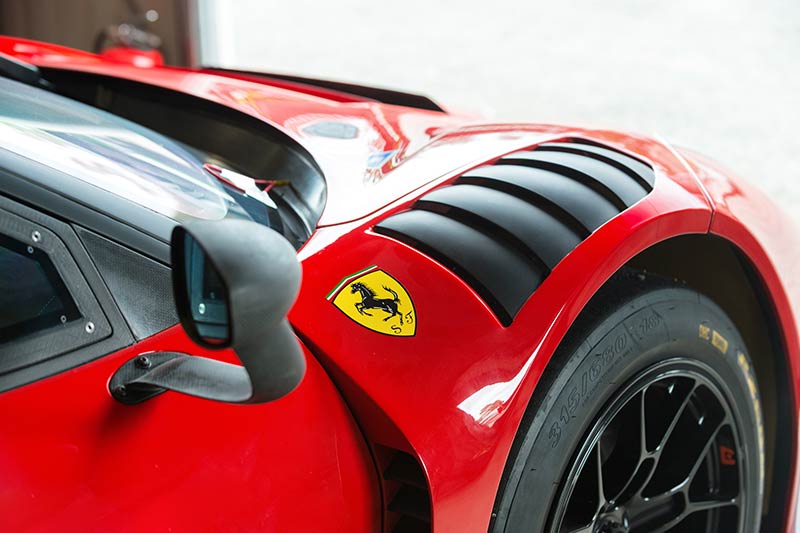 Wing vents draw hot air from the massive carbon discs
After only one race in the car, I wouldn't say I'm massively familiar with it, but it's quite well balanced with a touch of mid-corner understeer, which I don't like. It's obviously got a lot more downforce than the 458 but it's not night and day different. There is a little turbo lag and it also has an electronic throttle which doesn't give you the same feel as a cable does but that's modernity for you! It does have incredible braking power, though. With 400mm rotors and massive calipers, braking distances are almost exactly half of my Touring Car Masters Torana and with ABS you can 'trail brake' into a corner without locking the inside wheel. Man, it stops! How late you can brake is the hardest thing to get used to because all your senses are saying, 'Stop, stop!'.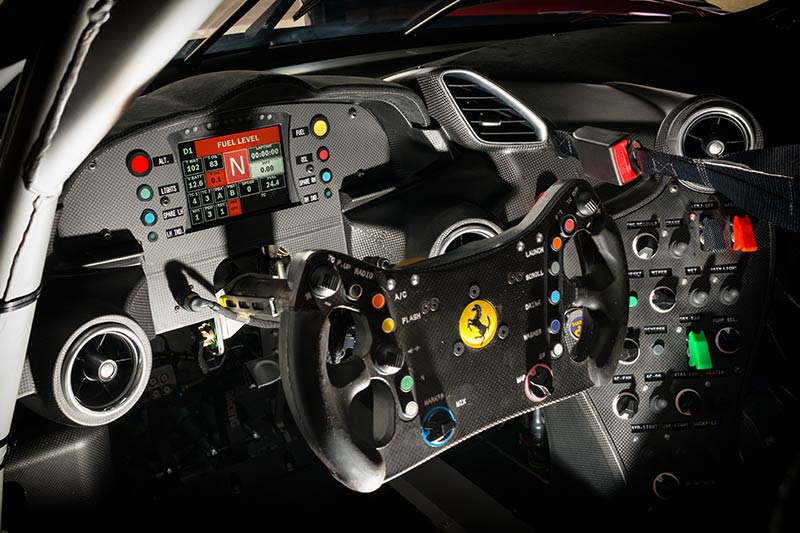 Peter and I are racing in the next round of the Australian Endurance Championships at Highlands Motorsport Park, NZ on November 10/11 so if you're on the South Island stop by and have a close look at this amazing race car.
Unique Cars magazine Value Guides
Sell your car for free right here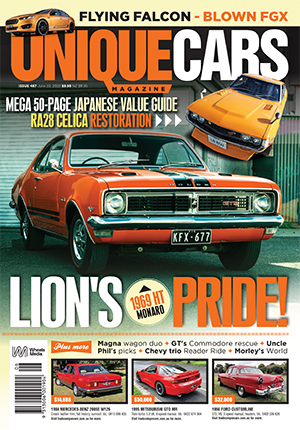 SUBSCRIBE TO UNIQUE CARS MAGAZINE
Get your monthly fix of news, reviews and stories on the greatest cars and minds in the automotive world.
Subscribe