Aston Martin Vulcan Review
---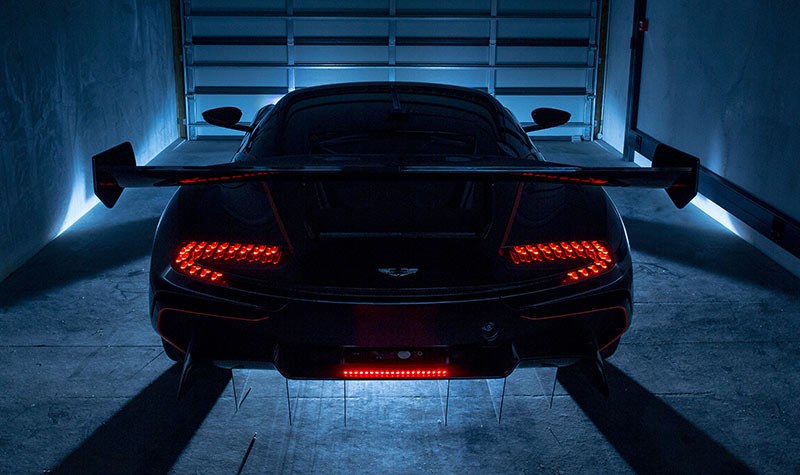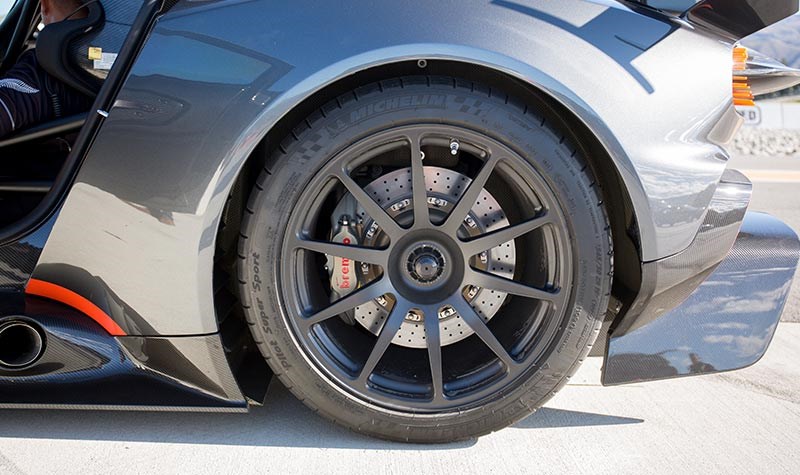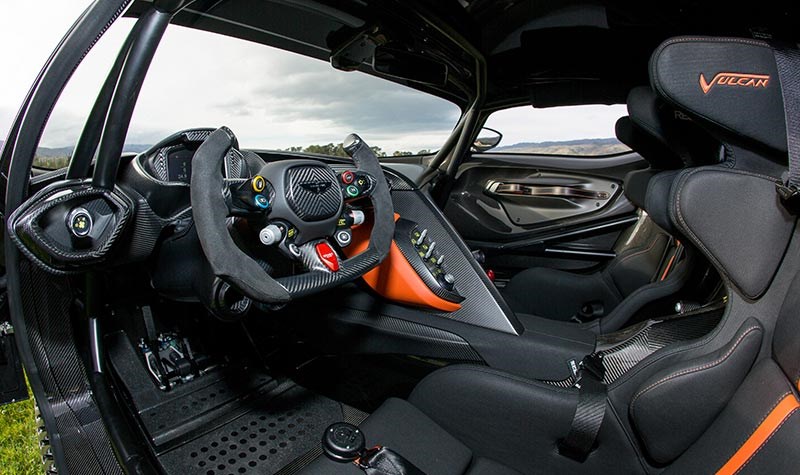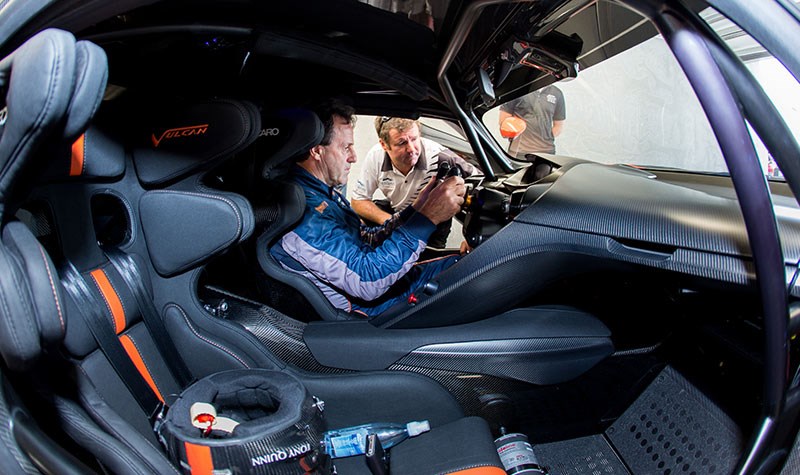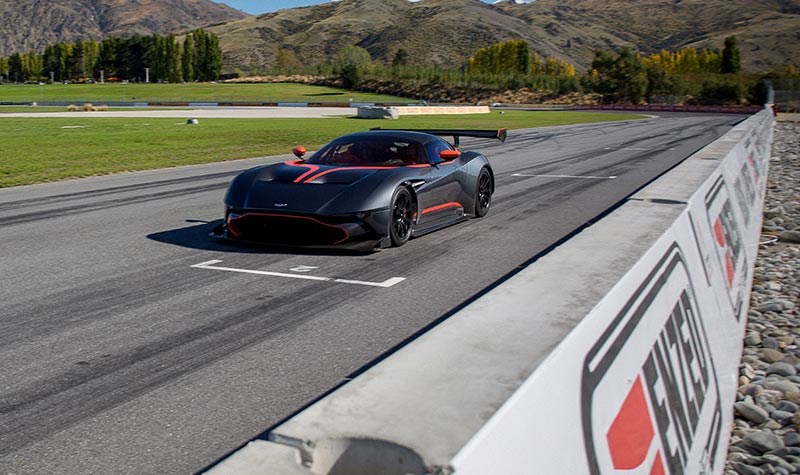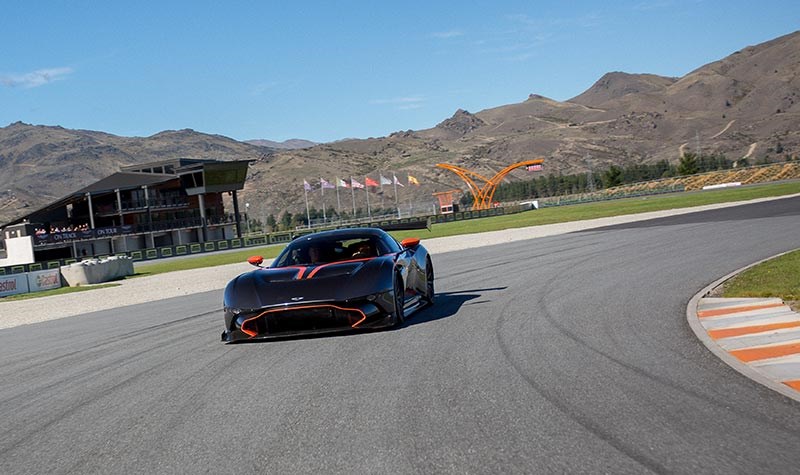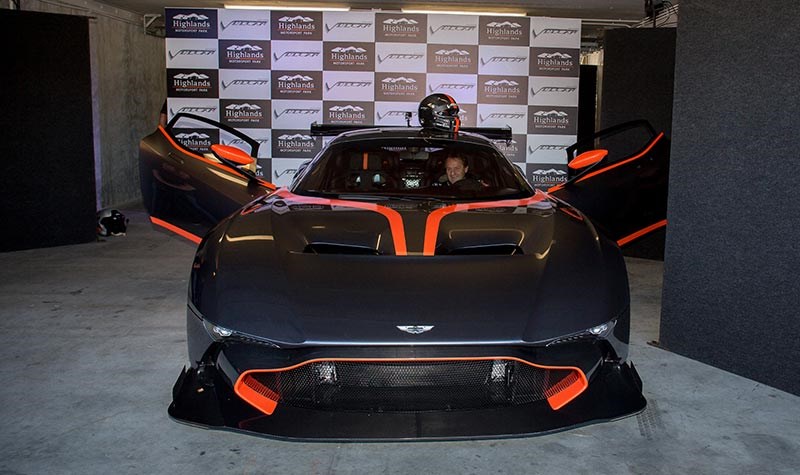 Tony Quinn, owner of the only Aston Martin Vulcan south of the Equator, speaks to Unique Cars on buying and running a $3.8m hypercar
Aston Martin Vulcan
Don't call Tony Quinn a petrolhead. It'll only annoy him. Yes, he owns two racetracks in New Zealand, has class wins at Targa Tasmania under his belt, has owned enough supercars to make most Dubai sheikhs nod in appreciation, runs the Race to the Sky and sponsors V8 Supercars and GT3 racing teams and now owns the only Aston Martin Vulcan in the southern hemisphere, but he claims to be a little more Catholic in his motoring tastes.
"Despite what people may think, I'm really quite impartial on what I drive. I don't mind if I drive a van, a truck, a ute or a GT3 Porsche, it doesn't really worry me," he chuckles, the Aberdeen brogue still strong after all these years. "But I do think the Vulcan's the most beautiful car I've ever seen. I think it's so much better in real life than it is in the pictures. So when I went to England to look at it – I was just passing through to be honest – and bought the GT3 car at the same time, they took me to see where the Vulcans were built and I was more interested in seeing the factory than the car, because the factory's pretty cool. I didn't really see the car as such because it was in bits and they were putting it together, but when you see the finished article it's an absolutely beautiful car."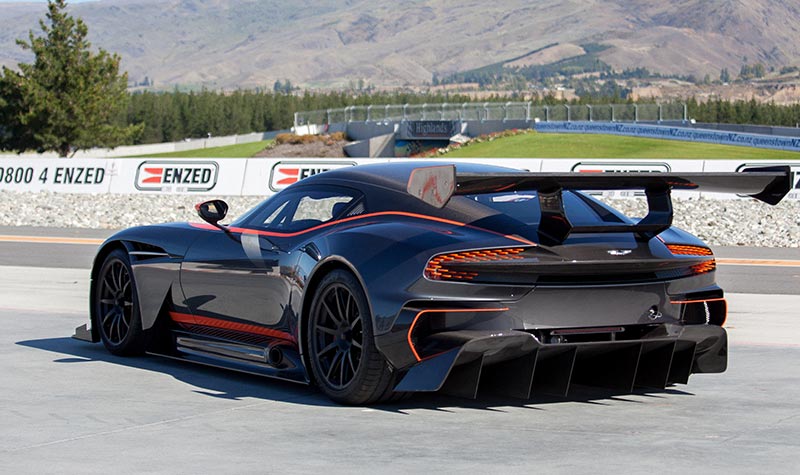 Now, a bit of backstory. The idea for the Vulcan was spawned when Fraser Dunn, chief engineer of Aston's 'Q' Advanced Engineering division, and David King, Director of Advanced Operations and Motorsport, spotted some old One-77 development prototypes and wondered if they could use them to build an even faster car. As happens so often with these unofficial skunk works projects, word soon got out and soon every department at Aston Martin wanted a piece of the action.
The One-77's 7.3-litre V12 wasn't available, but Aston Martin Racing's 6.0-litre V12, as seen in the Vantage GT3 racer, could, with a litre increase in cubic capacity develop over 800bhp. Game on. Marek Reichman was responsible for the extreme styling and when the car first appeared at the 2015 Geneva Show, the company announced it was going to be building 24 customer cars. They weren't road cars and they weren't race cars. Like the McLaren P1 GTR or the Ferrari FXX K, they were something in between; track cars that were pure playthings.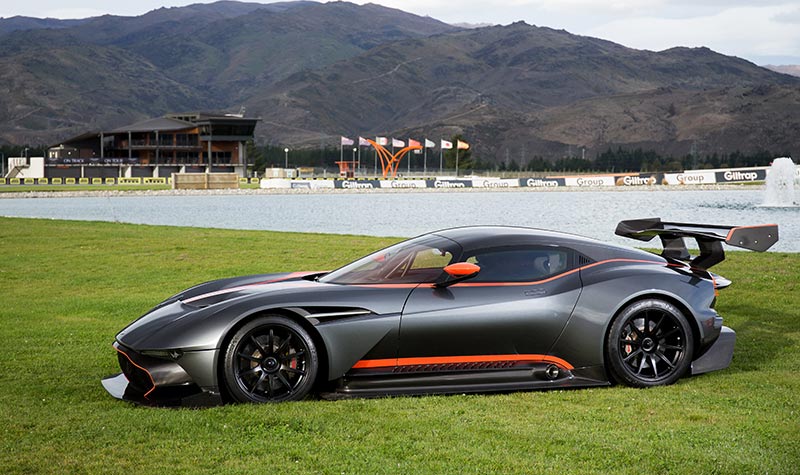 So what was the buying process for one of these very special cars like? Quinn downplays it. "It's pretty simple. You give them a cheque and they give you the car. That's about as complicated as it is. There's a little bit of a selection process, but basically if you want one and you've got the money, you can buy one. They've obviously got preferred lists or something but I don't think I was on that but I like Aston Martin, I like the brand," he explains. "You can have snakeskin seats or whatever you want. If you're paying that kind of money, a few extra dollars on optional extras wouldn't be a problem. I don't think it's got a hand brake. That's the only thing it comes without." The cheque he refers to has to be made out for at least $3.8 million. It's been fairly well publicised that Quinn sold his stake in VIP Petfoods last year for $410 million, but the Vulcan purchase came about via an unexpected windfall.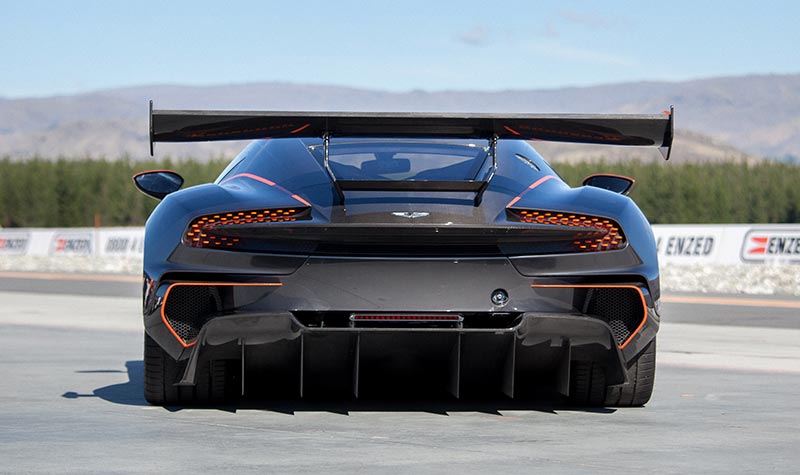 "It was actually very fortunate because I had some shares that I'd almost forgotten about in the US and they came to fruition as a surprise, so it was almost like winning the lotto. So I thought 'What am I going to do with that?', and decided to buy the Vulcan. I think that classic or unique or special cars – in theory anyway – are better than money in the bank, so as an investment it's not a bad thing. There are only 24 of them in the world. You can only imagine that over time, they'll only increase in value and you get the pleasure of having it, looking at it and driving it, but it's a perceived investment," he says. So one investment morphs into another, this one being rather more tangible.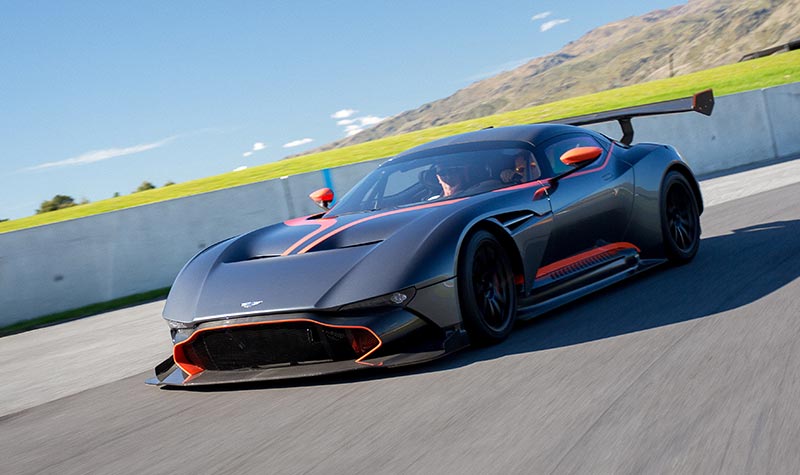 He's been offering hot lap experiences in the Vulcan at his Highlands Motorsports facility just outside Queenstown, but don't expect to jump into the driver's seat yourself. "They're for the guy or woman who has got just about everything in life but how often are people going to be able to do that? It's quite a special, unique experience. You pay $5000, and $2000 of that goes to charity and you can dine out on that kind of experience for a long, long time. It's about living your life to the maximum and getting the most out of it. Some people land up in a wheelchair a lot quicker than they'd like to be so live life as much as you can and if you've done well in life through your efforts or luck, I think the trick in life is to die with a dollar in your pocket. If you can do that, it's perfect," he reckons. This might not be hugely consoling to his kids, who also work in the family business, but we like his style.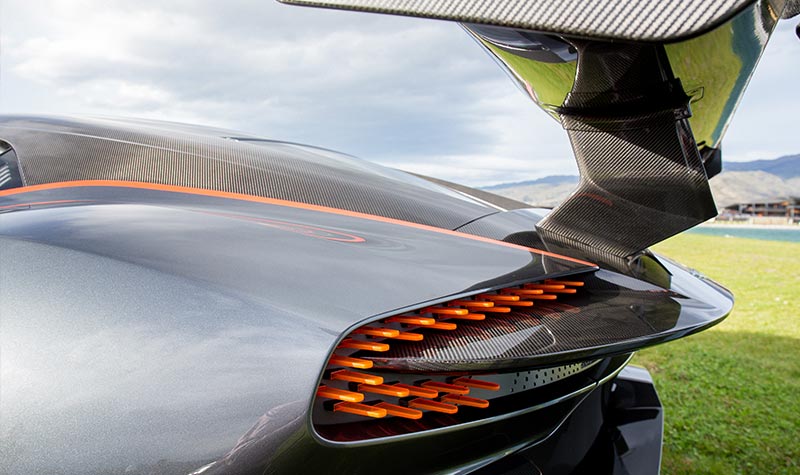 When Aston Martin conducted the press drives for the Vulcan, they didn't just plonk the journos in the cars and let them have at it. First they drove the Vulcan simulator, then the Vantage V12, the Vantage GT4, the One-77, the Vulcan in 550bhp mode, the Vulcan in 620bhp mode and, if they'd kept their noses clean that far, the Vulcan in full-on 820bhp guise. So it's a proper handful to drive?
"No, not at all. The engineer said that the Michelin Pilot Super Sport road tyres that were on it were only good for Map 2 which is 620hp which is fast enough – certainly faster than the GT3 car – but at the end of the day, the tyres weren't really up to it, but I said to my engineer, Harry Forrester, that I was going to switch it to Map 3 (820hp) anyway. Mate, I should have been on that all day. It was such a better car with 800hp+. I think the next outing for the car is at Hampton Downs. The track's had a new extension on it so it'll be very cool to drive it there," laughs Quinn, Hampton Downs being another new toy of his.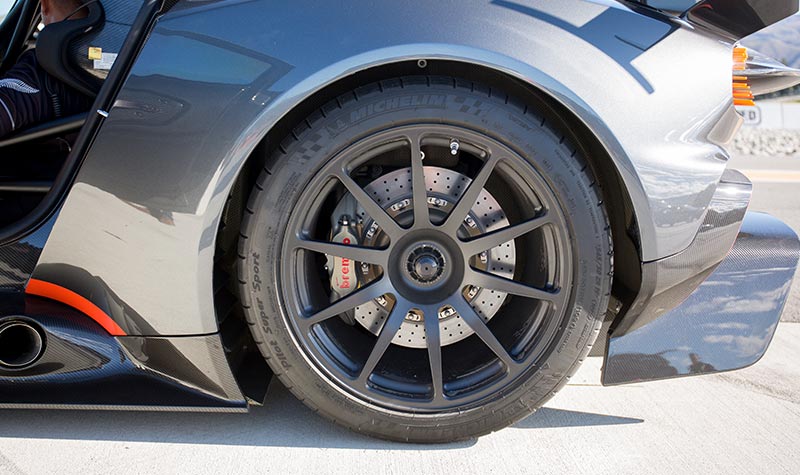 Harry Forrester's one of the key reasons for having a Vulcan so far removed from any other being feasible in the first place. Quinn claims the Vulcan's guts aren't actually that far removed from the GT3 cars that his team knows inside out. "Harry, looks after it. It's not that complicated. If it starts to cause trouble with electronics, that'll be an issue but otherwise much of it is like the GT3 car. Look, I think there's a possibility that in future years it could be allowed to race in something like the Nurburgring 24h because it has been built to GT3 specs. I think it's possible they could race in that sort of race. One of the interests for me in buying the car is to have these 20-odd people who own them go to exotic race tracks and drive them, so it would be pretty cool to sit round the dinner table with these people. There'd be some great stories as to how they live their lives!"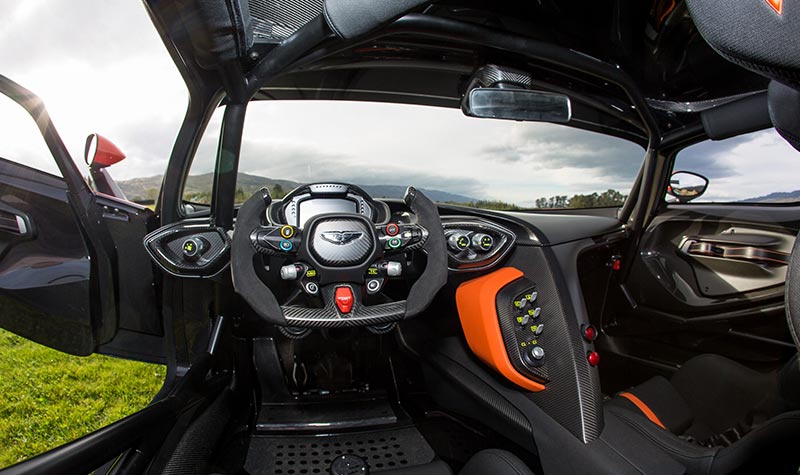 It's almost time to wrap up the interview, so I chance my arm in a vaguely roundabout manner. I put it to Quinn that he probably gets quite a few people calling him to ask for a drive. The response doesn't brook a whole lot of argument. "Yeah, I do," he agrees. "But I just say to them, 'There are only 24 people who own these things.' " He pauses for a beat.
"And you're not one of them."

SPECIFICATIONS
Aston Martin Vulcan
ENGINE: 7.0-litre naturally-aspirated V12
POWER: 820bhp
TORQUE: 800Nm
ACCELERATION: 0-100km/h 3.1s
CHASSIS: Rear wheel drive, carbon monocoque/carbon body
WEIGHT: 1350kg
SUSPENSION: Pushrod w/ anti-dive, Multimatic's Dynamic Suspension Spool Valve (DSSV) adjustable dampers and anti-roll bars front and rear
BRAKES: Brembo calipers, carbon discs 380mm (f)/340mm (r)
PRICE: $3.8m
NUMBER PRODUCED: 24
ON SALE: You're too late
Unique Cars magazine Value Guides
Sell your car for free right here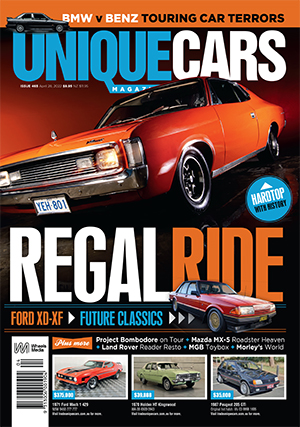 SUBSCRIBE TO UNIQUE CARS MAGAZINE
Get your monthly fix of news, reviews and stories on the greatest cars and minds in the automotive world.
Subscribe