Driven: 2015 McLaren 570S Review
---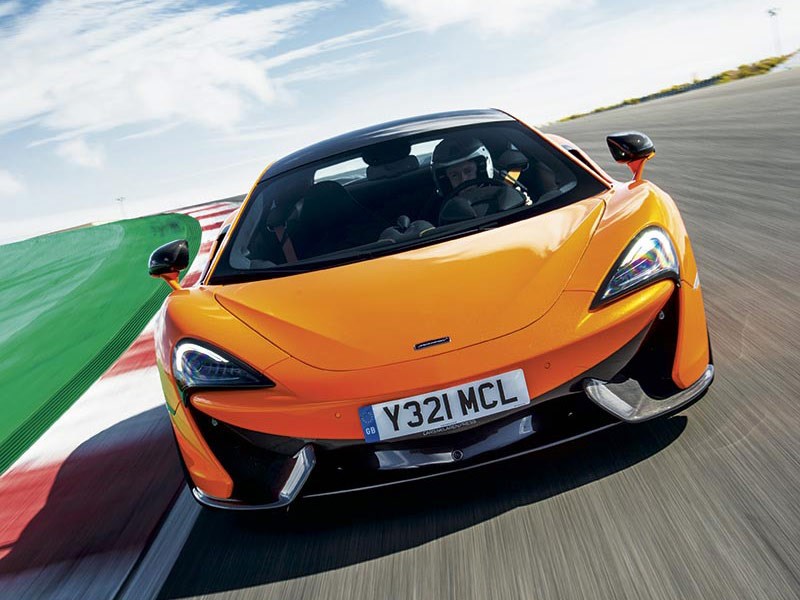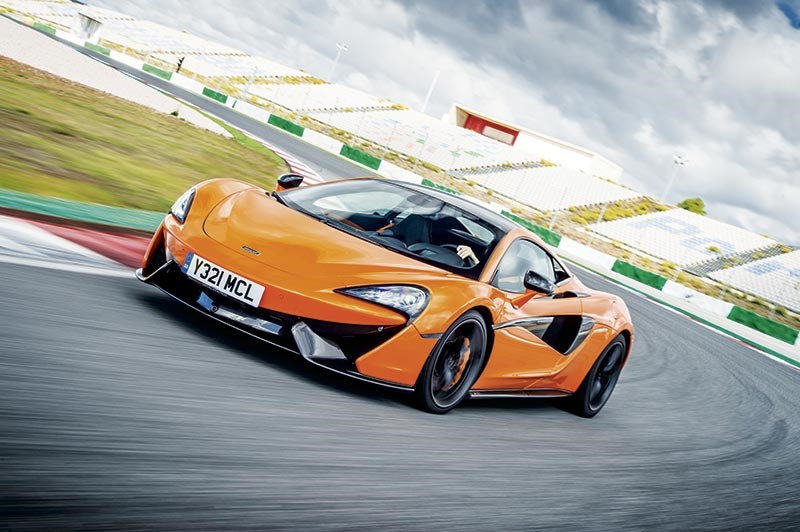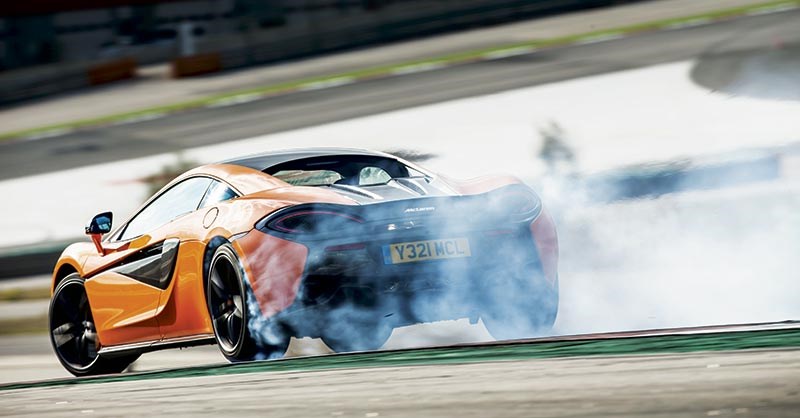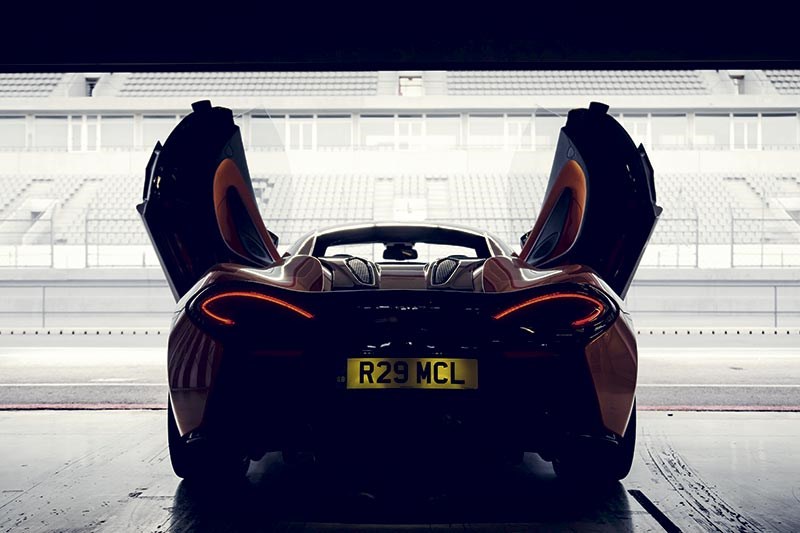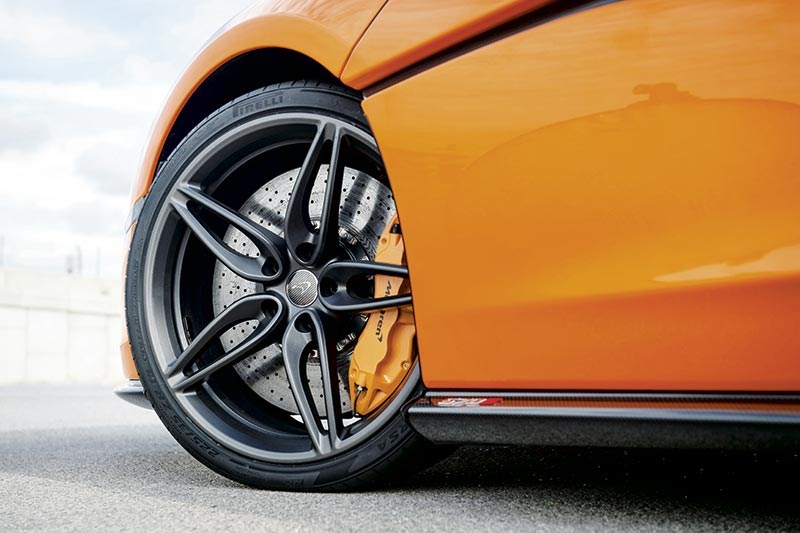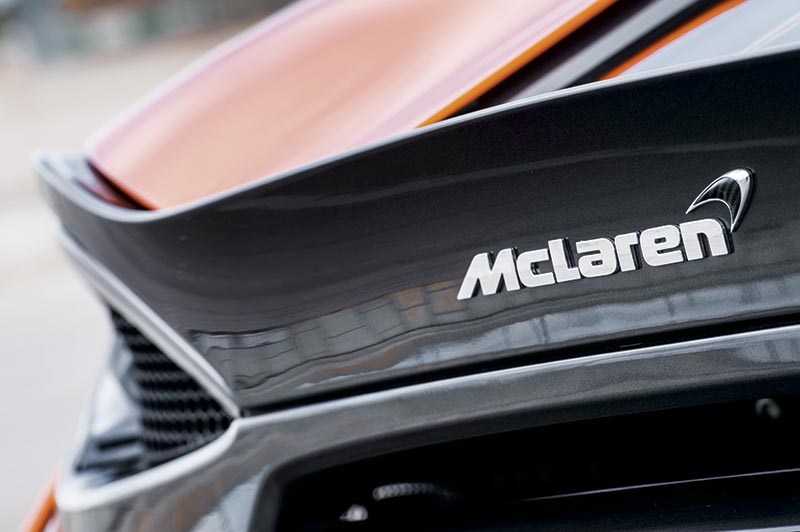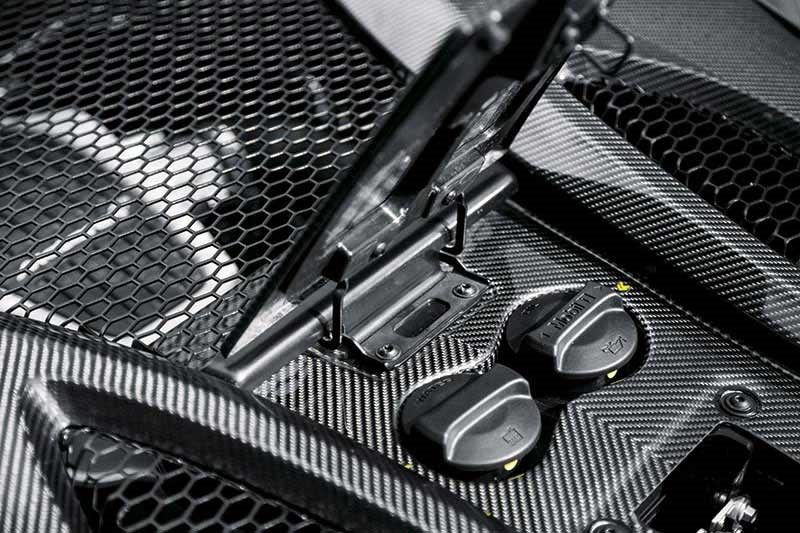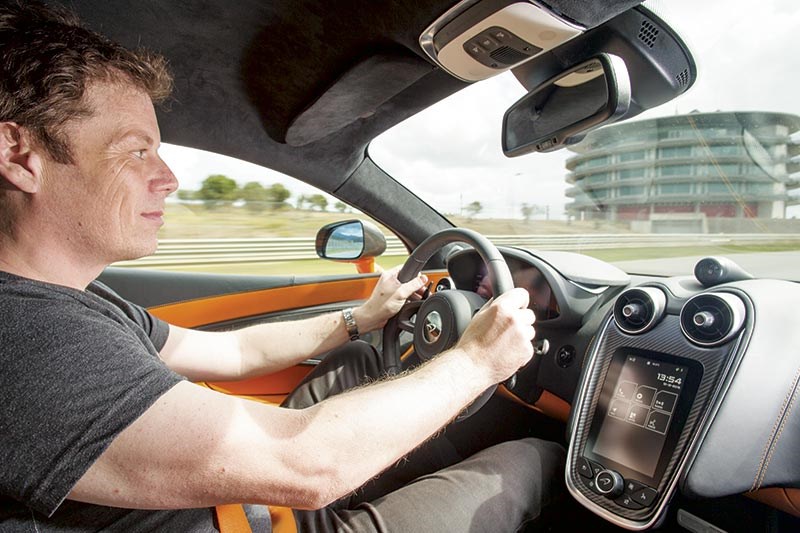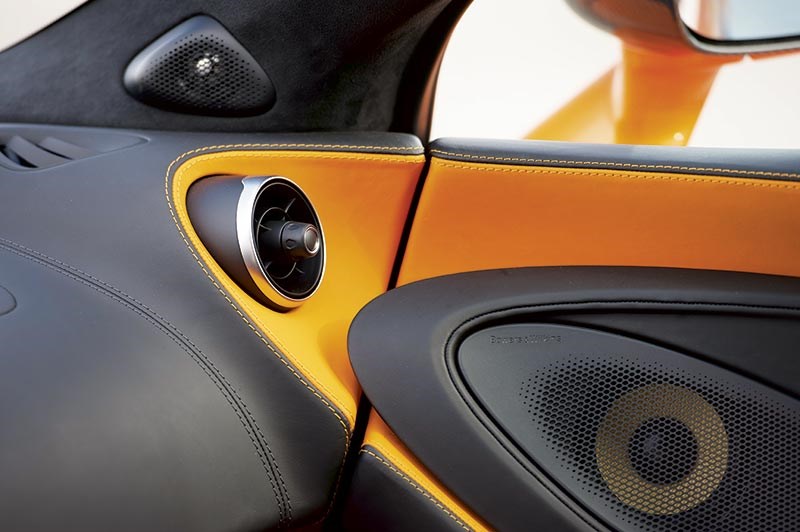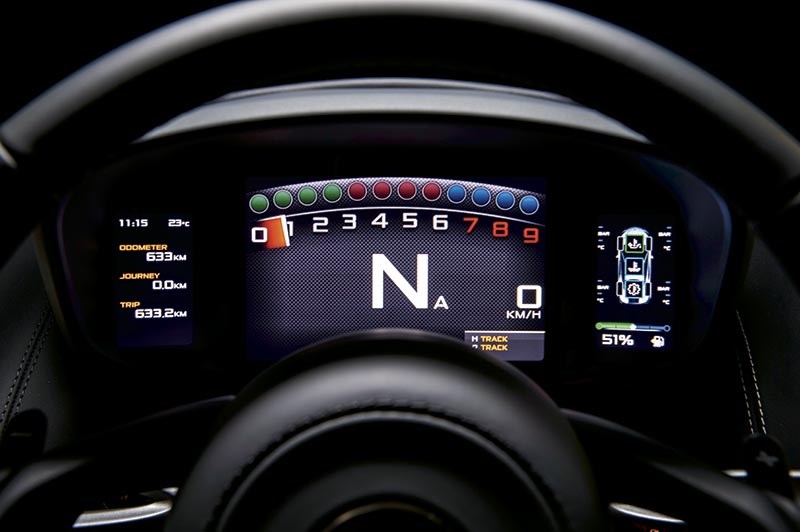 Andy Enright puts the 'baby' McLaren through its paces at Portugal's Portimao (Algarve International) circuit
2015 McLaren 570S
Rua Sado is a quiet back street nestled amongst the holm oaks in Quinta do Lago, a genteel golfing community in Portugal. There are thousands of these lookalike streets dotted around the Algarve, where cicadas mark the time of day and nobody pays much attention to anything that goes on behind the gates of upmarket villas. Today, however, the neighbours are twitching curtains and the housekeeper of 30/31 Sunset is giving us the thumbs up. This is Ayrton Senna's old villa and we've just arrived in an orange McLaren 570S.
Senna would have liked the 570S. McLaren's most famous driver developed engine partner Honda's NSX to be a supercar that was focused and fun but which primarily worked as a road car and that's the ethos behind the baby McLaren which, when you take pause to think about it, is a big departure for the Woking company. For as long as they've been making road cars, which admittedly isn't very long, McLaren has been about making its vehicles objectively better. The 570S ditches that philosophy and this one comes to us straight from Woking's Ministry of Fun.
It didn't take more than two or three corners of Portimao circuit to figure this out. The 570S lacks the aggressive aero of its big brother the 650S, so the rear end is a lot more lively when trail braking into corners and, if you switch off the stability control, when accelerating out. Test driver Gareth Howell admits that this playfulness was designed in from the outset. "We had to change the conversation we had with Pirelli. Previously we'd ask for a tyre with ultimate grip, that would set a certain lap time. With the 570S we wanted a pointy front end but the rear had to offer a bit more movement. Pirelli were a bit confused by this. It didn't seem very McLaren to them,' he laughs.
Until the 540C arrives, this 570S props up the McLaren range, but it's still something extremely serious. It brings a proper supercar shape to the sports coupe sector, acing cars like the Audi R8 and the Porsche 911 Turbo S with its dihedral doors, carbon tub and exotic exclusivity. It's quick too. The twin-turbocharged, 419kW 3.8-litre V8 will fire it to 100km/h in 3.2 seconds and 200km/h in just 9.5s, with a top speed rated at a fairly academic 328km/h.
It doesn't feel quite as fast as the rocket-sled 911 Turbo S off the mark, but the long-travel throttle and linearity of the turbo response means it just builds speed at a phenomenal rate and hardly lets up. The carbon ceramic brakes are heroic, the gearshift punches through changes as quickly as you can jab at the paddles and the steering is brilliant, with a good old-fashioned hydraulic element. 
The noise? Floor the accelerator and the soundtrack changes from a rather ugly idle to a purposeful hollow bark at 5500rpm. This is where the peak 600Nm of torque is made, but push the dry-sumped V8 to 7400rpm and the bark turns into a flat-plane howl that's not as pure as an atmo Ferrari V8 but is enough to raise the hair on the back of your head and a chambermaid from her siesta in a previously quiet Portuguese street. The ride doesn't offer the spooky smoothness of the 650S' diagonally-linked Proactive Chassis Control, sticking to springs and adaptive dampers instead but it's still extremely good in either Normal or Sport modes, with burly body control and just enough roll to allow you to progressively load each corner.
I didn't expect so much of the McLaren 570S, fearing that it would merely represent a hobbled 650S. It's anything but, displaying a character, look and feel of its own. It's been conceived right from the outset to feel lively, edgy even. Martin Brundle was once asked to describe Ayrton Senna and called him a genius. "I define genius as just the right side of imbalance," he explained. "He is highly developed to the point where he's almost over the edge. It's a close call." Yep, Mr Senna da Silva of 30/31 Rua Sado would have loved this car.
Unique Cars magazine Value Guides
Sell your car for free right here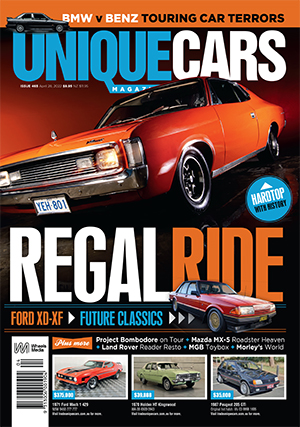 SUBSCRIBE TO UNIQUE CARS MAGAZINE
Get your monthly fix of news, reviews and stories on the greatest cars and minds in the automotive world.
Subscribe