1967 Toyota 2000GT rescue - part one
---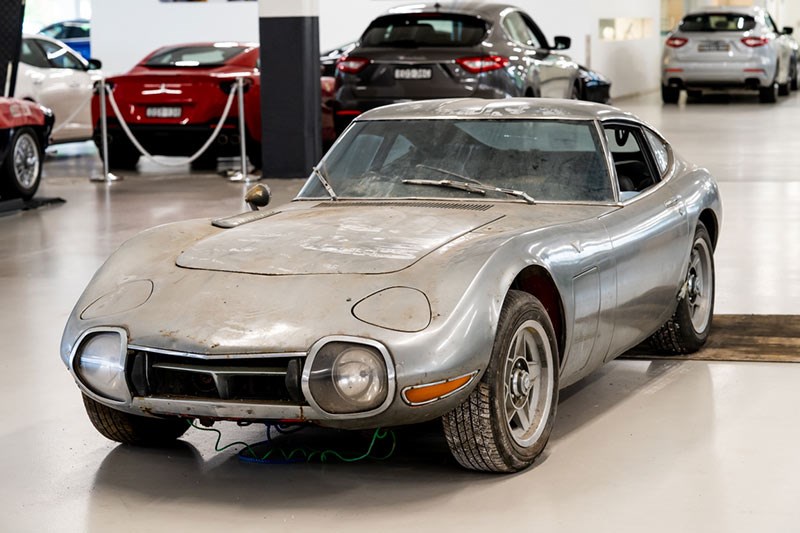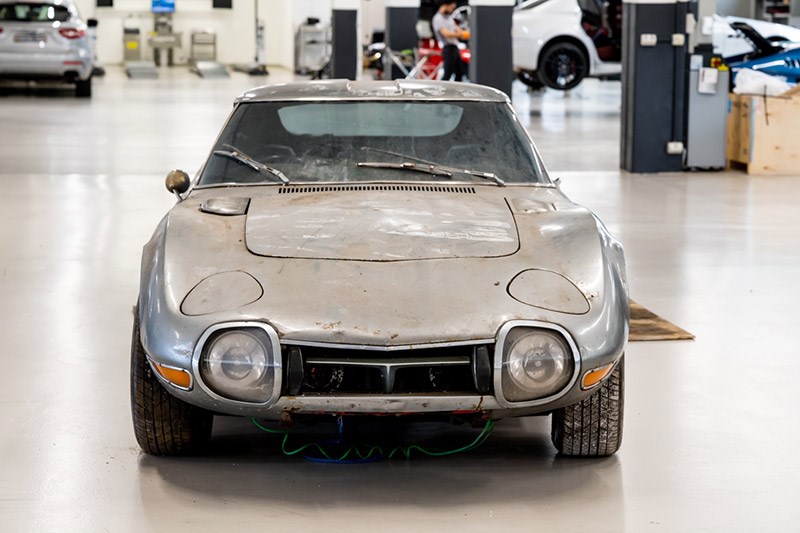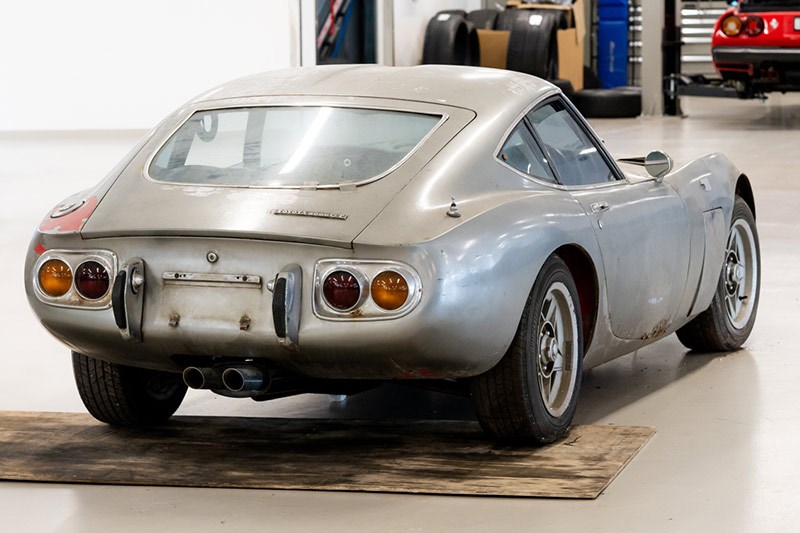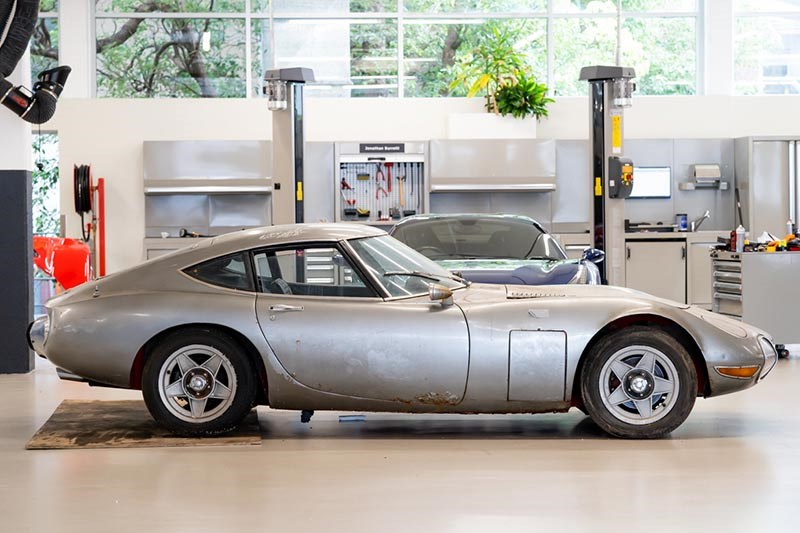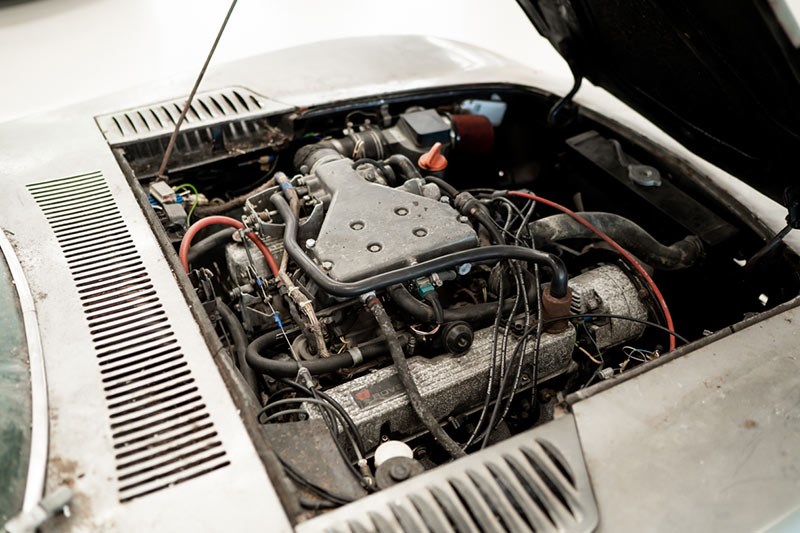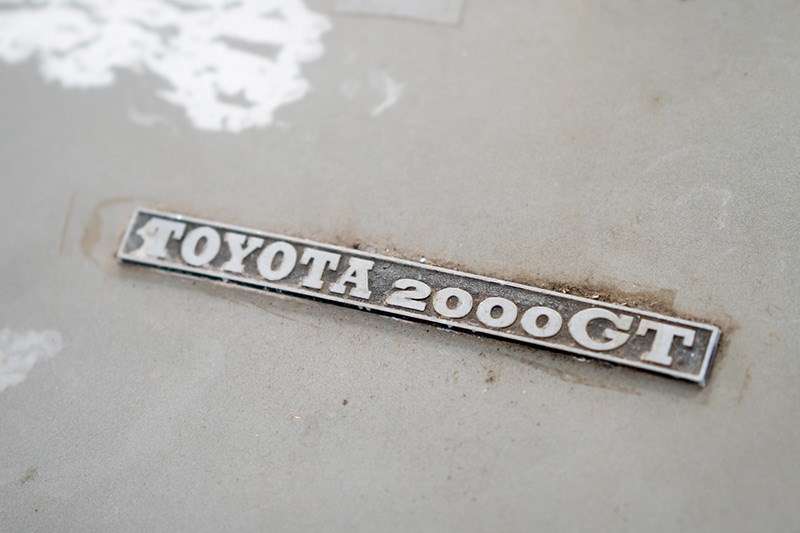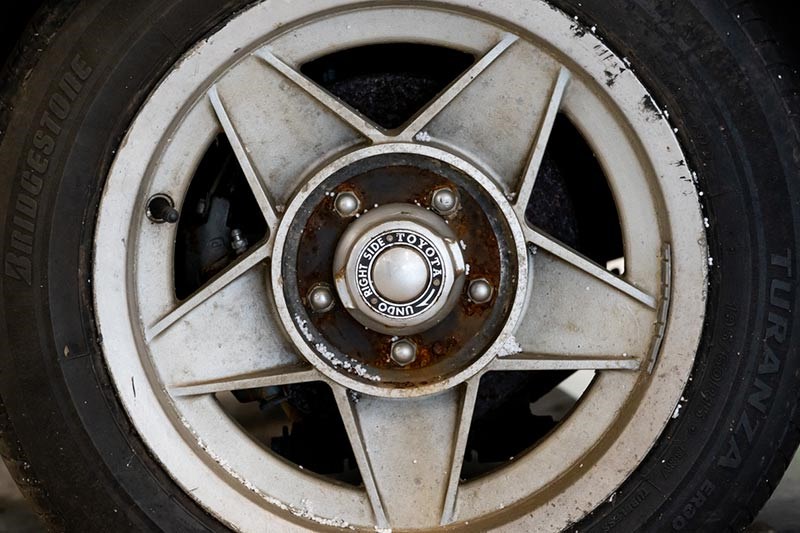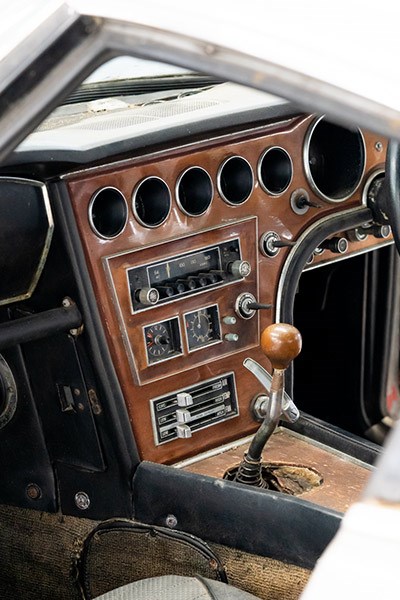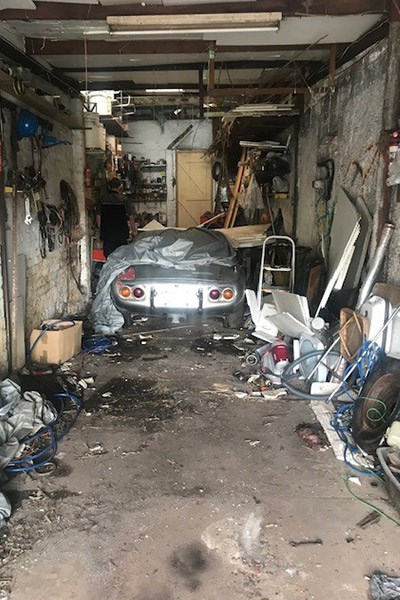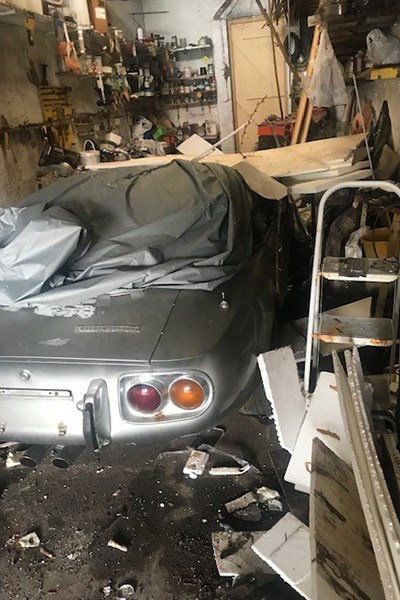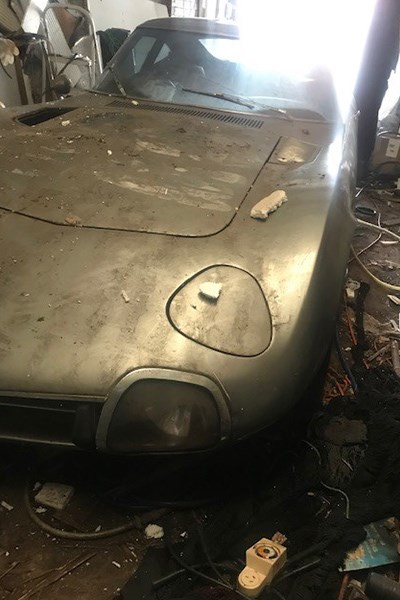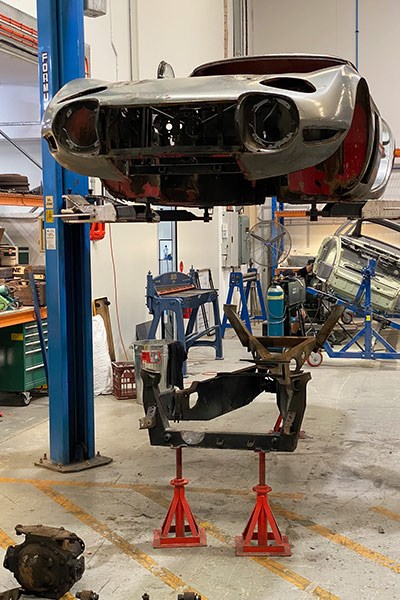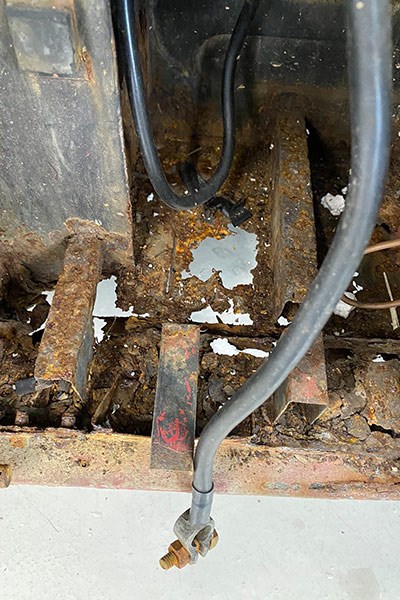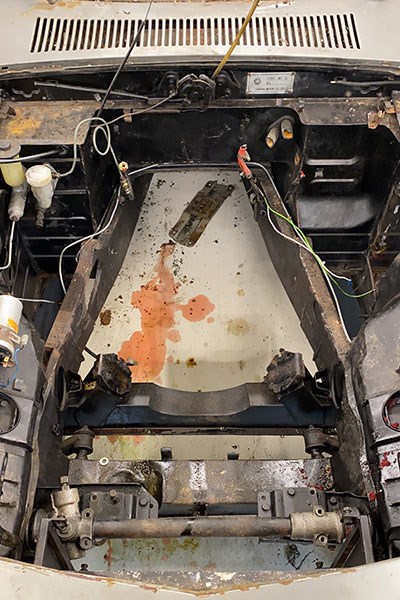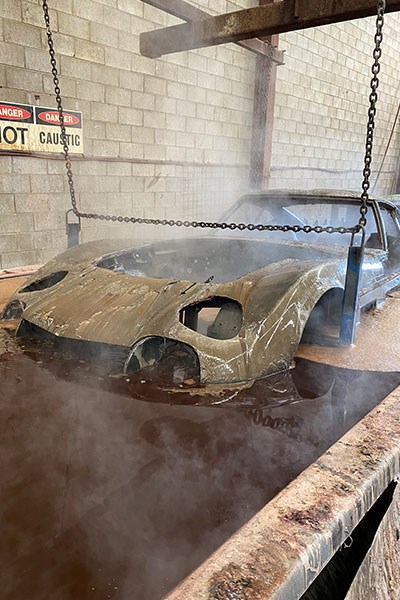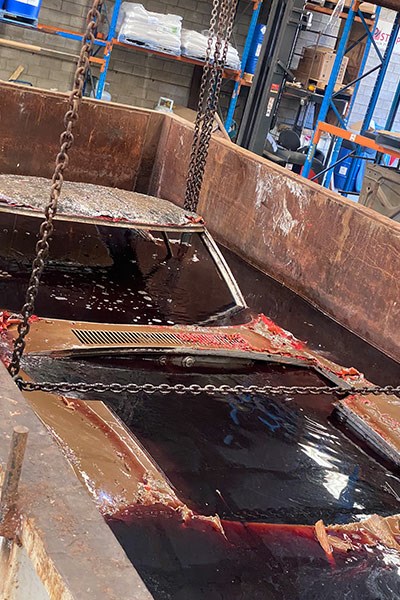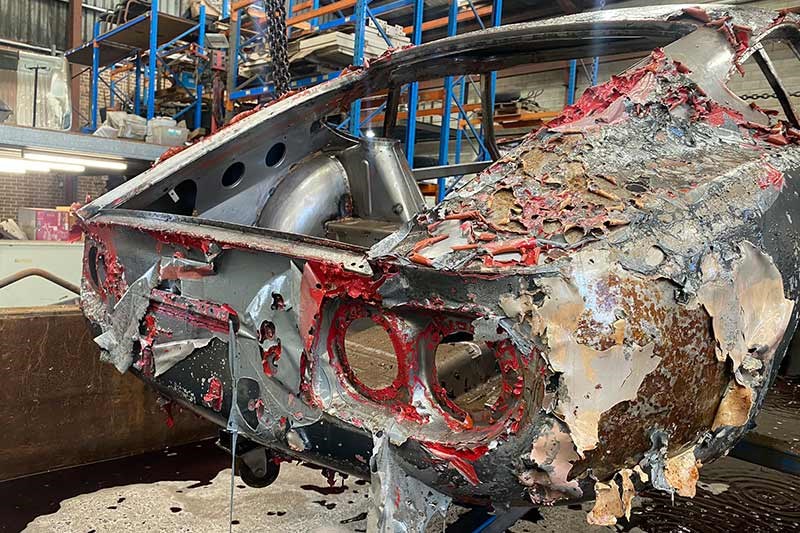 Imagine finding the car of your dreams hidden in a shed. It happens
Toyota 2000GT rescue
Somewhere in the depths of a workshop in Sydney, a remarkable thing is happening: the resuscitation of what is probably the world's most desirable Japanese car, and certainly an internationally-recognised top-end classic. It's a 1967 Toyota 2000GT.
Just 337 production versions are thought to have been made, for a total of 351 including pre-production prototypes – some of the latter are still in existence.
Powered originally by a Yamaha-designed double overhead cam straight six, these gems came to international attention thanks to a drive-in role in the 1967 James Bond movie You Only Live Twice, starring Sean Connery. In the film, the car was mostly driven by Bond's screen girlfriend Aki, played by Akiko Wakabayashi.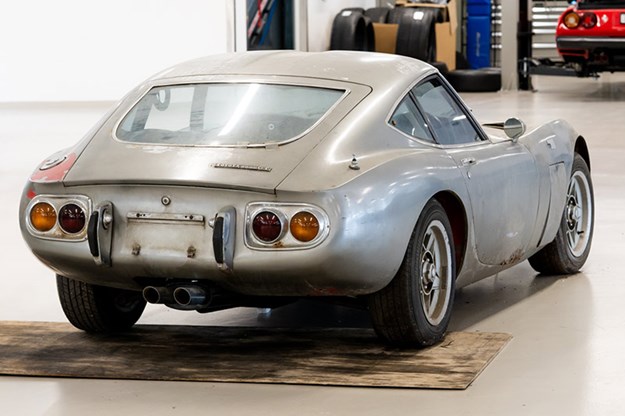 How excited would you be to find one of these?
The first version of the GT, the MF10, is the most desirable. Version two (the MF12 of 1969) lost some its glamour thanks to the decision to replace the DOHC engine with an SOHC powerplant that didn't have quite the same traction with enthusiasts.
What you see here is an MF10, which hadn't – until recently – seen the light of day for the best part of four decades. It's being restored by the McCarroll's automotive group in Sydney, and head honcho Phil McCarroll takes up the story.
"It belonged to an old school friend. He put it into his garage in 1981 and left it there. Gradually it was covered in rubbish. There was a Bolwell Mk7 in there as well.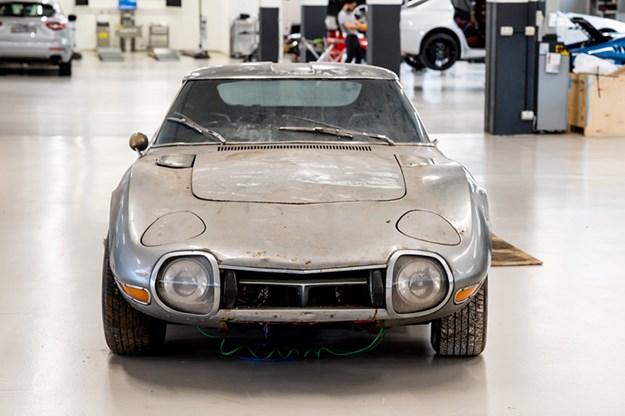 Styling was unusual but has stood the test of time very well..
"I re-established contact with him at a school reunion in 2004. I'd moved around the country as a dealer, from Cooma, to Mudgee to Sydney and you lose contact with your pals. He mentioned in conversation one day that he had a couple of cars in the garage and I almost fell off my chair when he said he had a 2000GT!"
Phil spent years talking to him about coming to some arrangement where he could take ownership the GT and restore it.
| Read next: Barn-find Ford GT40
Eventually they came to an agreement. "We did up his Bolwell and now we're working on this car," says Phil.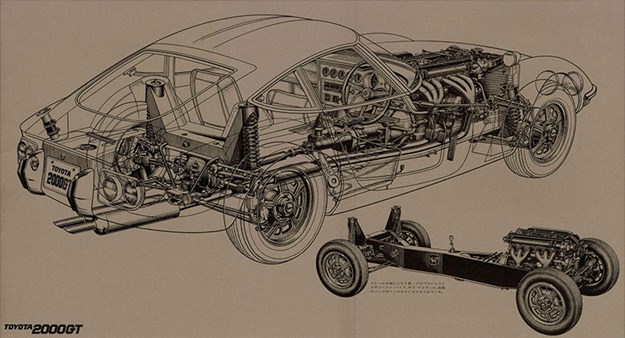 For him it is the realisation of a long-held dream. "Yes it was on the bucket list. Having seen the car in the James Bond movie You Only Live Twice, it was something I always wanted to get. They're so rare and then prices went through the roof.
"I was talking to Bill Buckle senior (who was a Toyota dealer from 1964 – Ed) as he had one and he said selling his was one of the biggest regrets of his life.
| Read next: Barn-find 1973 Ferrari Dino 246GT
"A friend in Adelaide, David Smoker from Solitaire Motors, his dad bought a new one in 1968 for his wife and it's stayed in the family. They still have that car and it's beautiful and original." McCarroll and his team will be using that car as a reference for their own restoration.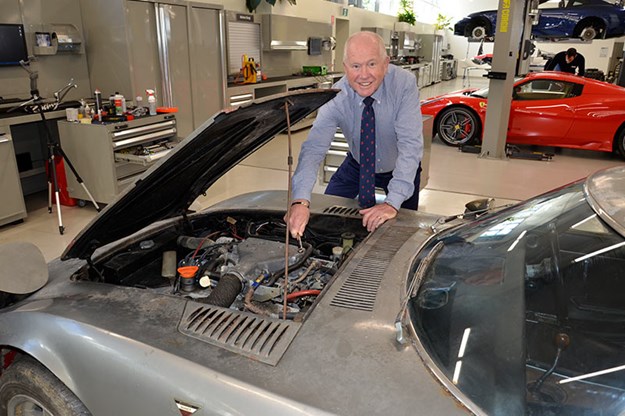 How many are there in the country? "We've searched but haven't heard of any others in the country," says Phil. "Only nine came to Australia and it seems the majority went back overseas."
These days, the McCarroll's group handles a number of high-end brands, including Ferrari, Maserati and Lexus. "The restoration business started from my love of those cars from the sixties and on," explains Phil.
| Read next: Barn-find Mercedes-Benz 300SL convertible sells for AU$1.7M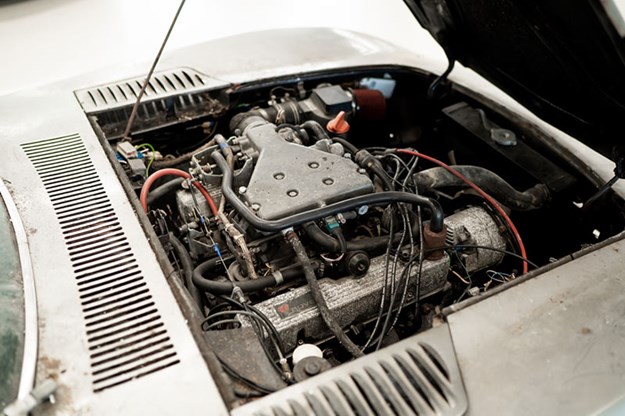 All sorts of sins had been committed over time, including fitting a Rover engine
Heading up that side of the show and looking after the GT build is Adriano Giorgi. Is it an exciting job? "Of course it is. It's not every day you get to bring back history," he says.
What shape was the GT in? "Horrible. We do a lot of classic cars here and this is the furthest away from what was presented by the factory. The chassis was modified, the engine was wrong, the gearbox was wrong, rear trailing arms modified, chassis cut open."
| Read next: 1969 Toyota 2000GT prototype sells for AU$1.1M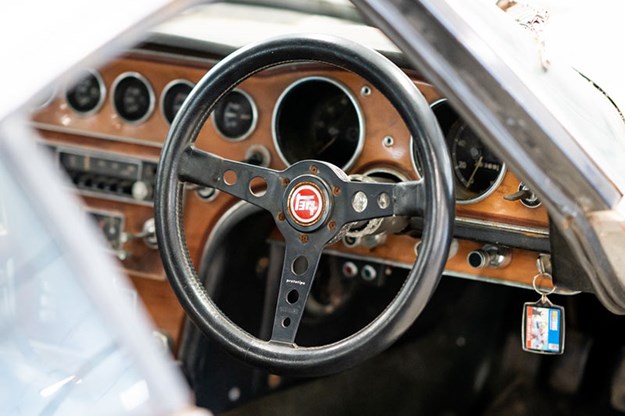 It's had two V8 engines in it over time – first a Leyland and most recently a Rover mated to a Leyland P76 transmission and a Jaguar rear end out of an E-type.
"We made contact with Maine Line Exotics in the USA," says Adriano. "We've managed to find a block from an original MF10. "There are not many people in Australia who would take on a job like this, so we're fortunate to have the resources and skills to do it. It's rewarding."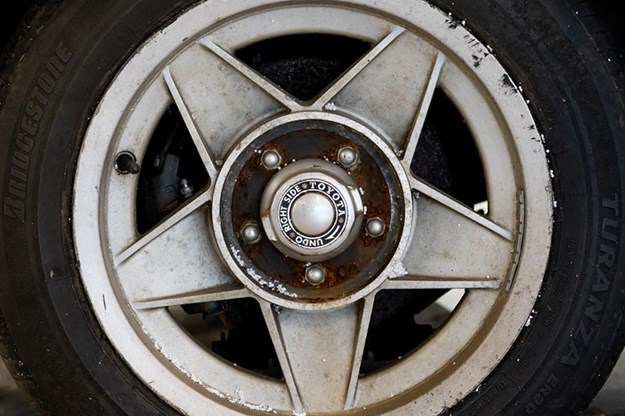 As you can imagine, even getting this far has been a complex process. Here is the team's description of what has happened so far:
"Adriano and his team at McCarroll's Classic Collectors stripped the car down ready for the next phase. They'll get it back and rebuild it.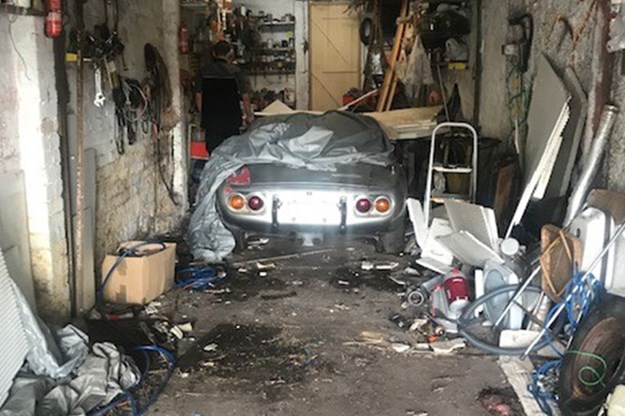 Somewhere in there is a treasure! But there is a long way to go
"It then went to Motor Retro Northmead, to Vaughan Ryan and Georgio Rimi, where the body was separated from the chassis. This procedure was carried out with Adriano and Giacomo from McCarrolls Classic Collectors.
"Then the body was bolted to specially-made jigs and delivered to Redi Strip at Blacktown for the stripping and dipping process using acid and alkaline baths. Peter Dane looks after that there.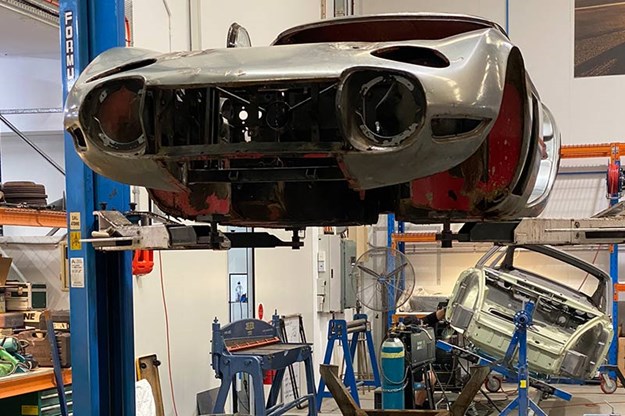 "Then it's back to Motor Retro where the body is now being returned to new. They're correcting changes made to it during its previous life.
"In the meantime we have been working with Peter Starr and Bob Tkacik at Maine Line Exotics in the USA who have restored 55 of the 63 that went there in 1968. They have been an amazing help and do hold the largest collection of 2000GT parts. They are supplying us with all the parts we need for Adriano and his team to rebuild it as original.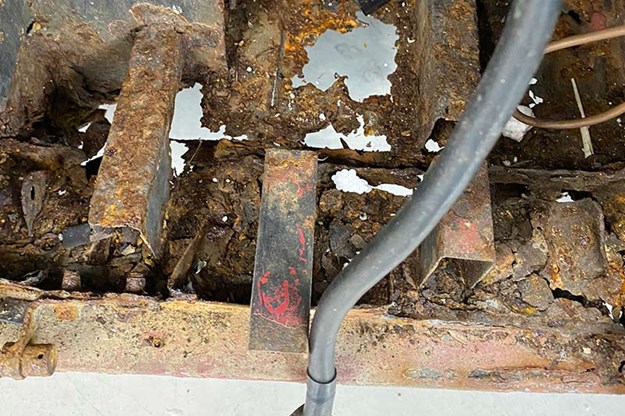 "We are going to visit David Smoker from Solitaire Automotive, who has an original.
"Another contact in Adelaide is Garrie Hisco, who restored one that was sold overseas. He has a wealth of knowledge on 2000GTs, having travelled the world researching them. He has some great tales including driving an English lord's 2000GT to Scotland and back. This was after he rolled up at the English Manor House hitch-hiking in a semi trailer! He also visited Peter and Bob at Maine Line Exotics.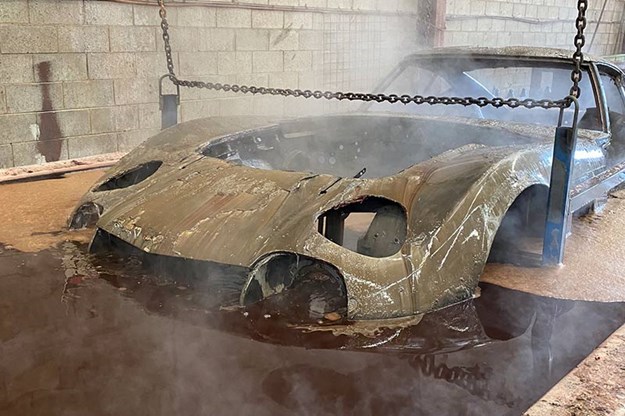 It looks severe, but is the way to go if you want to do the job properly
"We were also contacted by David Renoden, from Tasmania, who looked after Bill Buckle Senior's 2000GT when he worked for Bill at his Toyota Dealership. Again someone with a passion and great knowledge of the car."
As you can see in the photos, there is a very long way to go and it will be a fascinating process. The team set themselves the goal of completing the job in a year, which is ambitious. In any case, we'll be tracking their progress, so watch the mag, this website and our Facebook page (Facebook.com/UniqueCars) for more.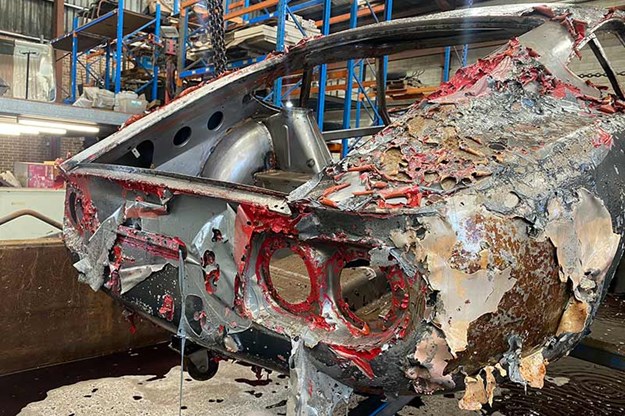 | Read more: Toyota 2000GT resto PART TWO 
From Unique Cars #445, Oct 2020
Unique Cars magazine Value Guides
Sell your car for free right here
Unique Cars magazine Value Guides
Sell your car for free right here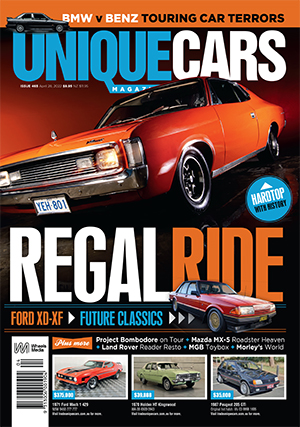 SUBSCRIBE TO UNIQUE CARS MAGAZINE
Get your monthly fix of news, reviews and stories on the greatest cars and minds in the automotive world.
Subscribe