Ford GT40 barn find
---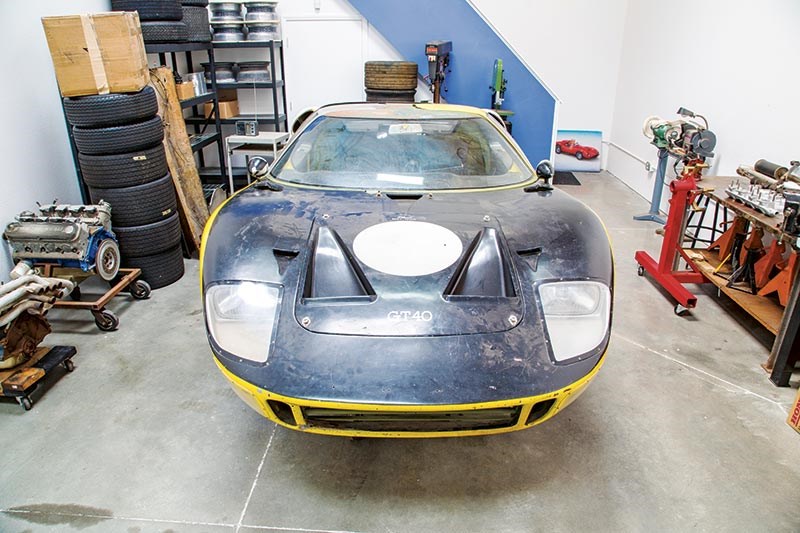 Ford GT40 barnfind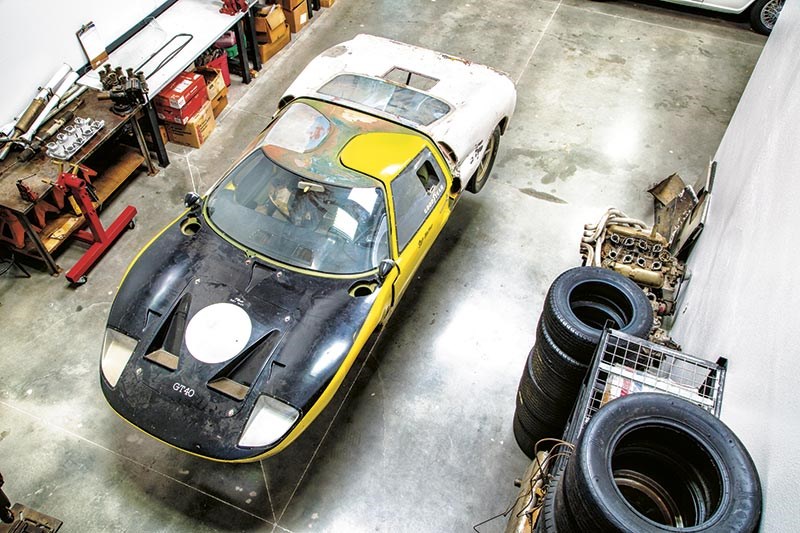 Ford GT40 barnfind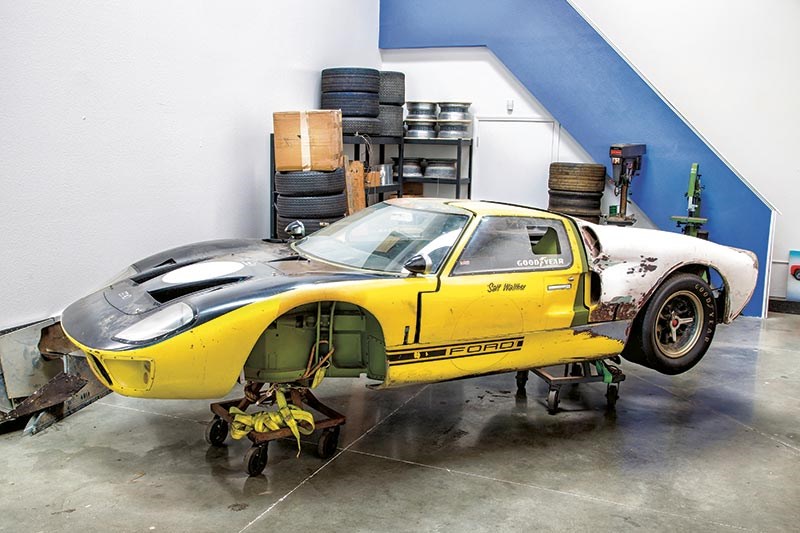 Ford GT40 barnfind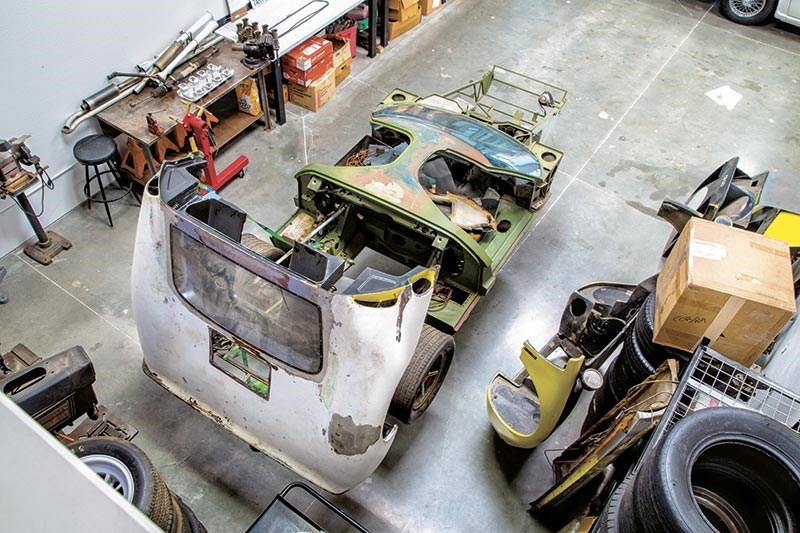 Ford GT40 barnfind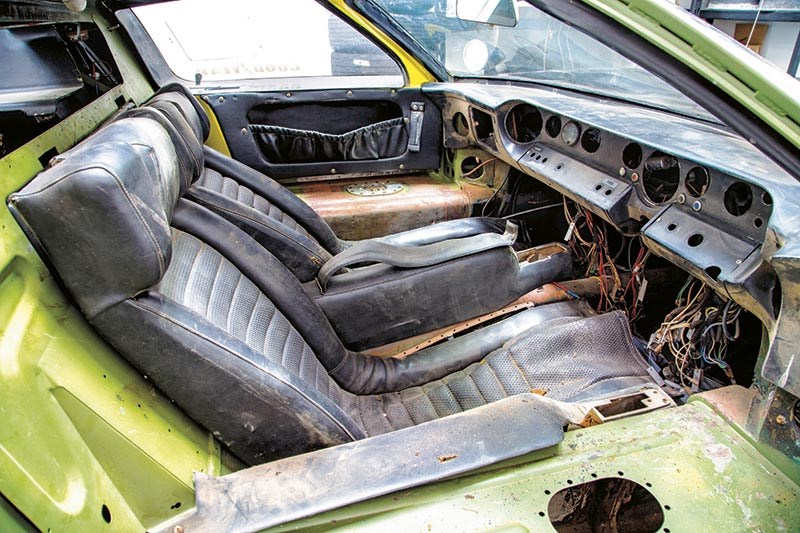 Ford GT40 barnfind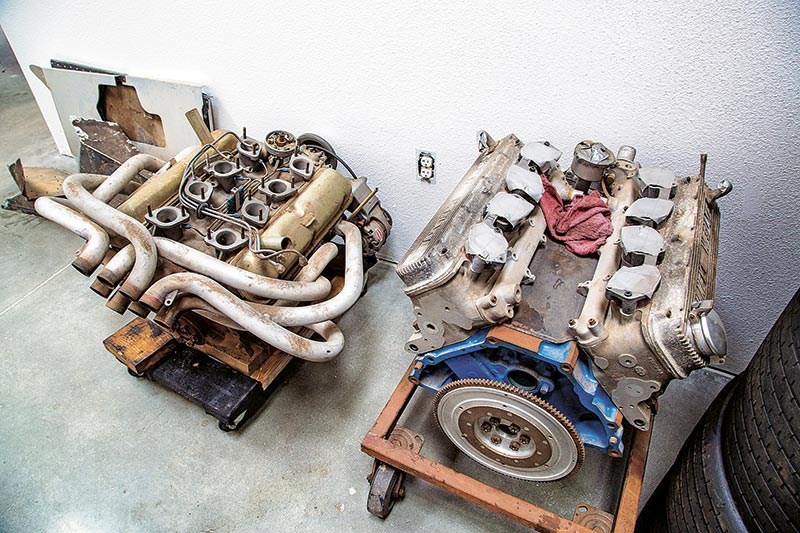 Ford GT40 barnfind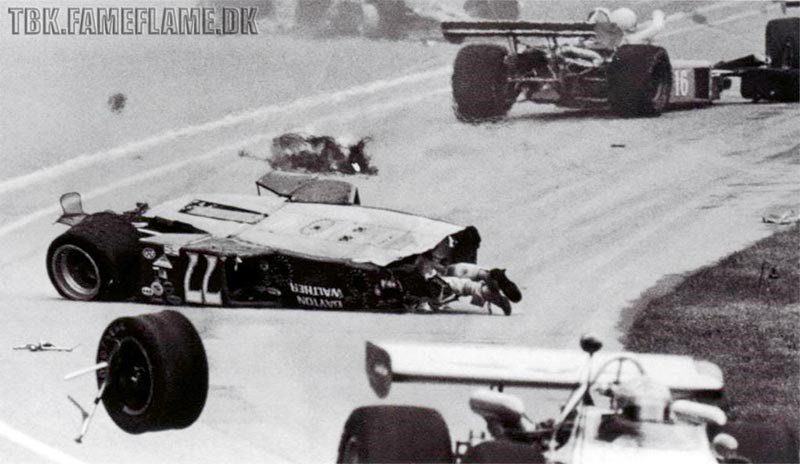 Ford GT40 barnfind

It's every collector's dream and they don't come better than this abandoned GT40
Ford GT40 barnfind
Question: what's the coolest barn-find ever? Answer: the one you found. With that out of the way, we can probably agree that the rarer the car, the longer it's been packed away; and the better its condition on rescue, the cooler a find it is.
Following that train of thought, Tom Shaughnessy's 1966 Ford GT40 might be the coolest find ever. It's a genuine GT40, untouched since 1977, when the owner parked it in his two-car garage in Thousand Oaks, California, and daily life slowly buried it.
Tom specialises in classic race cars, especially Ferraris, and has owned several rare machines – including other GT40s – but says this car, Ford chassis P/1067, is something he's really excited about.
"It's got so many original parts and period-correct race modifications," he told us. "We stared at the pretty thing like a teenage girl meeting a unicorn, and truly, the chance to buy a real GT40 is about as rare as running into a magical pony.
The Shaughnessys found out about the garaged GT40 when Tom's teenage son John got into a conversation at the annual Friends of Steve McQueen car show. "I was standing next to my dad's old GT40 MkI, which he was selling," John told us, "and this guy comes up and says, 'My name is Dennis, I have one of those in my garage,' so I mentioned it to my dad after the show."
With John's prompting, Tom did some research to track down the contact info of the owner of this mysterious garage car, retired fireman Dennis Murdoch, then sent a letter offering to buy it. Murdoch replied that he might be interested, but wasn't ready to commit without doing some research. "He knew what he had," Tom said.
"I wasn't trying to steal it. That's not how I do things. People get very attached to a car like this, so you can't just go in and offend them. I had coffee with Dennis, I got to know his family. I reassured him that I wouldn't just flip the car [instantly resell it], and that he could come see it as we restored it. I think that's why he finally sold it to me, although not without a bit of a bidding war with another collector."
Tom wouldn't tell us exactly how much he paid for P/1067, but let's just say it ends in 'million'.
What makes a car like the GT40 so valuable? Well, to start with, there aren't many in existence. The exact number of GT40s made, including all the different iterations from '64 through '69, is hard to pin down. A safe estimate is about 130. Some experts say more, and some less, but when dealing with a car thats sole purpose was racing, you can understand how a chassis might get rebodied, sold, destroyed, pieced back together, replicated, or simply lost in the rush of competition.
That's one of the things that makes Tom's car so desirable. Exotic car restorer Mark Allin explained that P/1067 is in unusually good shape: "It's all about the condition. It was obvious how much the seller cared about his car. He kept all the parts and the spares meticulously, and they were tagged and catalogued. The parts alone were a treasure trove. The car was stored in a nice, clean, dry garage. A true barn car after 30 years is usually a disaster – wiring and seats all chewed up, full of mouse remnants and nests, filthy, abused and abandoned."
P/1067 was a bit dusty, but it not only had all its wiring, it came with its original 289ci Ford V8 and a period-correct Gurney-Weslake 302. It even had rare trim parts, weatherstripping, and race modifications that GT40 collectors had heard about, but few had ever seen before.
The condition of a car is only one of the things that determines the value of something like a GT40. Race history is also taken into account, and unlike, say, a Mitsubishi Evo – whose resale drops every time it survives another track day – a GT40 can be worth more if it has a proven track record.
The most famous GT40s in existence are not the earliest chassis numbers or the lowest-mileage cars, but rather the ones that made history. The black MkII that Bruce McLaren and Chris Amon took to controversial victory over Ken Miles and Denny Hulme in the '66 Le Mans 24 Hours, finally achieving Ford's aim of beating Ferrari, is the car that began the GT40's dominance – and probably saved a lot of jobs over at Shelby's place. The MkI P/1075 that won Le Mans in both '68 and '69 is a famous machine, as is its sister car, the Gulf-coloured P/1074 that was used as a camera car in the Steve McQueen movie Le Mans, and recently sold at auction for $US11 million.
In the US, the most desirable of all has to be the red MkIV driven to Le Mans victory by Dan Gurney and AJ Foyt in 1967 – the first win for an all-American car, engine and driving team in Le Mans history.
Although there were GT40s sold with a few extra interior options as 'road cars', and even seven cars dubbed MkIII that were built solely as street cars, most GT40s saw some track time, and Tom's P/1067 is no exception. Before it was parked in his garage, Dennis did some regular racing, and the remains of the yellow and black livery reading 'Salt Walther' suggest that it may have been raced by that ill-fated Indy racer in the early 70s.
Even without a great racing legacy, P/1067 is notable for being the very last car made in 1966, being the only remaining original MkI fitted with the later MkII clamshell, and the last GT40 ever to carry a Ford serial number; later GT40s were stamped by contractors.
Leslie Kendall, curator at the Petersen Automotive Museum in Los Angeles, says there are some advantages to collecting a car that isn't overshadowed by a celebrity or famous race win: "Sometimes when a car is associated with a person, it makes it hard to appreciate it as a machine; you're always tied to the legend."
Tom Shaughnessy agrees. "I'm always looking for the best example of a car that I can afford, but when you're restoring a car, if it's a famous car, you have no choice but to restore it to the way it looked in that famous race, and then you might be afraid to do anything with it."
He says he plans to restore P/1067 to either the original light metallic blue, or the as-raced yellow and black. Either way, he says he'll put plenty of miles on it once it is running.
"I drive all my cars. I have no room in my garage for Easter eggs." If Tom's other cars are any indication, we are comfortable taking him at his word.
GT40 WHEN AND WHERE...
GT40 MkI
When Henry Ford II felt Enzo Ferrari had reneged on a deal to sell the Ferrari company to Ford, he set out to destroy him – at least on the racetrack. The GT40 started with a Lola prototype in 1963, and then the MkI hit the racetrack under the leadership of English team manager John Wyer. The small-block MkI didn't win, and the program was turned over to Carroll Shelby.
GT40 MkII
Under Shelby's direction, the GT40 grew a little longer, sprouted more scoops, and gained the 427ci big-block. In 1966 Bruce McLaren and Chris Amon got ol' Henry the first Le Mans win, but the GT40 was just getting started.
GT40 MkIII
Although many of the GT40s could conceivably be registered as street cars, very few were. The MkIII was sold as a road-only car, and even had a little metal trunk box behind the engine for storing luggage. This would only be a benefit if you were carrying a pie to a party and hoped to keep it warm.
GT40 MkIV
The MkIV took all the knowledge gained in testing the earlier cars and put it in an all-new chassis and body design. It has perhaps the most dramatic styling of all the GT40 variants and, with Dan Gurney and AJ Foyt behind the wheel, it became the first all-American car and team to win Le Mans. The red #1 car is one of the most famous GT40s ever, and is now owned by The Henry Ford museum in Michigan.
GT70
In 1970, Ford took on rallying with the short-lived GT70. Changing rules and economic upsets prevented the V6-powered car from ever being competitive.
GT90
A concept car in 1995, the quad-turbocharged, V12-powered GT90 would have been a 250mph legend if they had hooked everything up and put it in production.
Ford GT
Finally, a concept car that went into production and lived up to the hype. The Ford GT was only available for two years (2005-06), but it packed a lot of living and a supercharged V8 under its aluminium body panels.
SALT WALTHER
Not many people would recognise the name on the side of this remarkable barn-find GT40, but Salt Walther was something of a racing character in the 1970s.
He was generally viewed as a rich wannabe – his father owned Dayton Steel – and gained notoriety from a chilling crash at the start of the 1973 Indy 500 when his McLaren hit the wall, flipped and spun like a top, splashing burning fuel over spectators as the car was ripped apart, leaving Salt's legs dangling out the front.
Walther survived the burning wreck, but suffered hideous burns and grew addicted to the painkillers needed to endure his injuries. This led to numerous life problems and jail time.
He died in late 2012 as a result of his addictions.
I met Salt when he raced in Australia in 1979 and visited his luxury bachelor pad in Los Angeles, where he took me for a spin – and some smoky donuts, in a quiet suburban street – in his street-legal ex-Le Mans Lola T70 Coupe fitted with a 427ci NASCAR engine.
Salt also owned an earlier GT40 that was destroyed in a shed fire and then bulldozed into the ground. The remains were later dug up and the chassis plate became the subject of a lengthy legal dispute. Typical Salt – a larger than life figure.
- David Hassall
SPECIFICATIONS
1966 Ford GT40

Engine: 4737cc V8, OHV, 16v
Power: 250kW @ 6250rpm
Torque: 446Nm @ 3200rpm
Weight: 1090kg
Gearbox: 5-speed manual
Brakes: Discs (f/r)
Top Speed: 265km/h
Value Over: $1 million
Unique Cars magazine Value Guides
Sell your car for free right here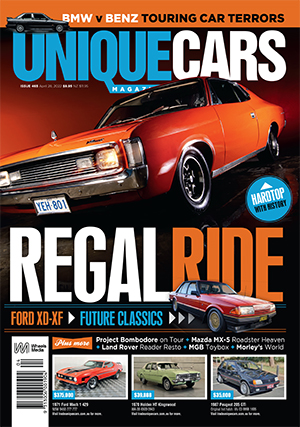 SUBSCRIBE TO UNIQUE CARS MAGAZINE
Get your monthly fix of news, reviews and stories on the greatest cars and minds in the automotive world.
Subscribe