Barn find: Isotta Fraschini
---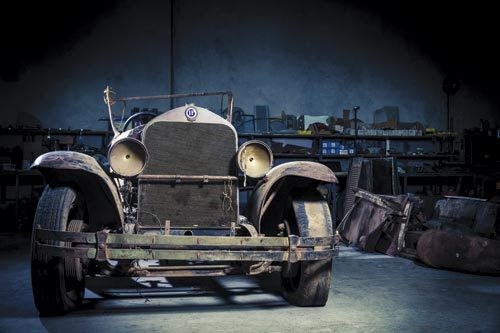 Isotta Fraschini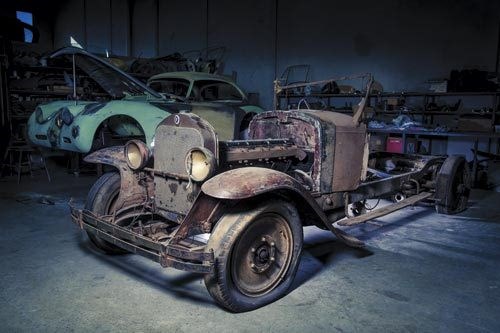 Isotta Fraschini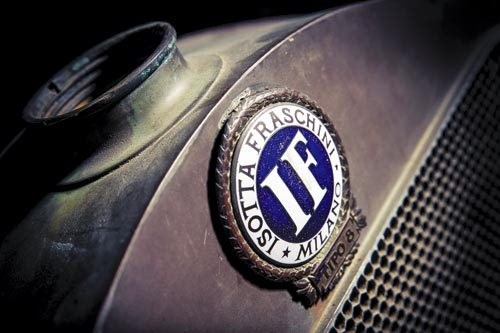 Isotta Fraschini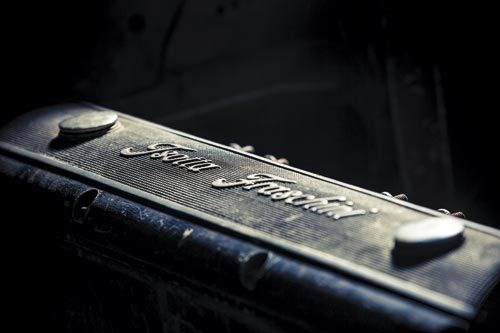 Isotta Fraschini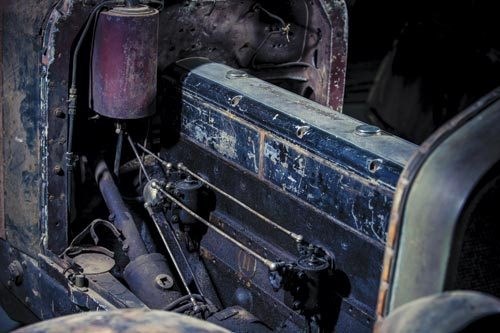 Isotta Fraschini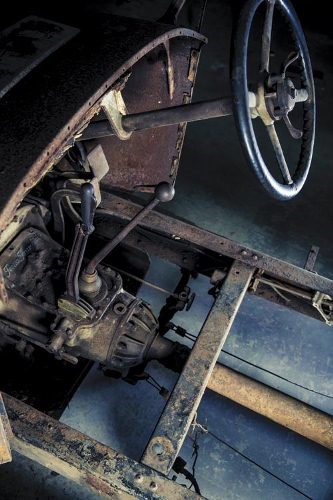 Isotta Fraschini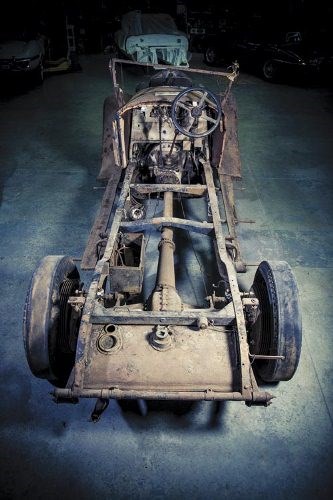 Isotta Fraschini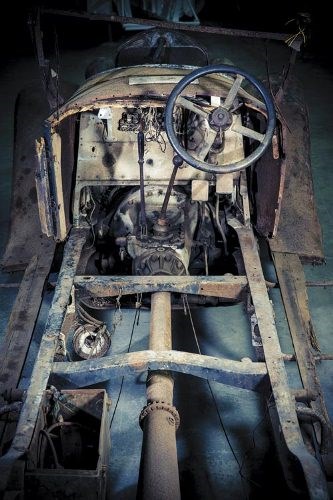 Isotta Fraschini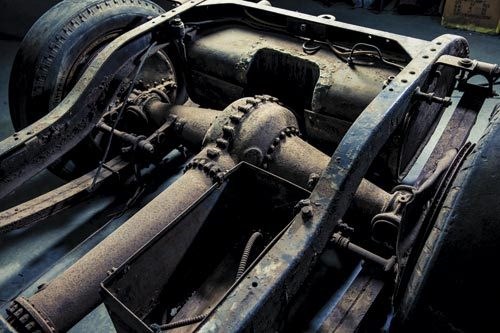 Isotta Fraschini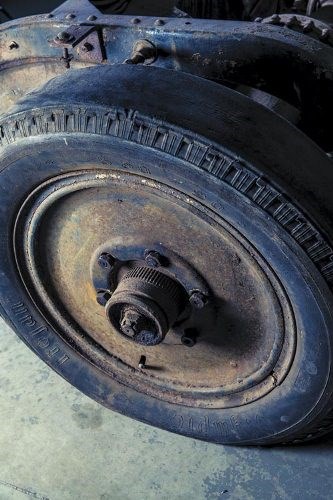 Isotta Fraschini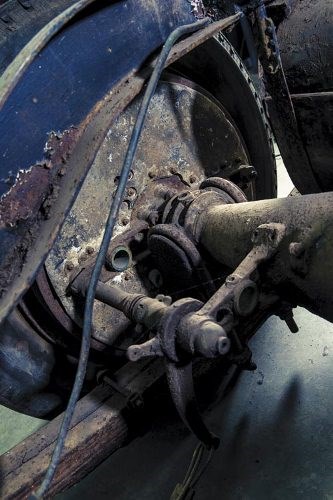 Isotta Fraschini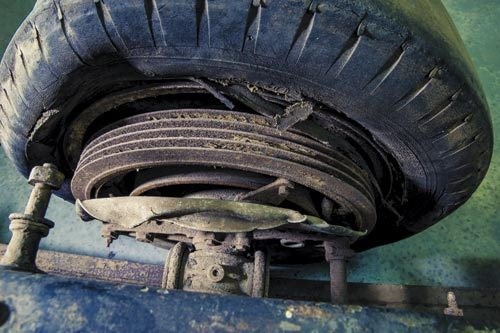 Isotta Fraschini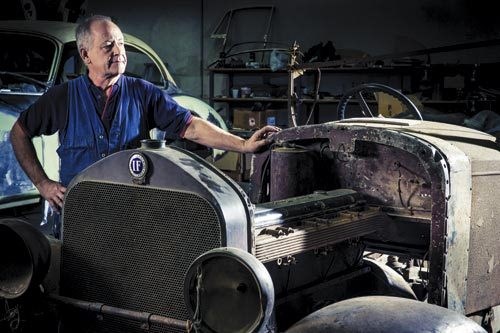 Isotta Fraschini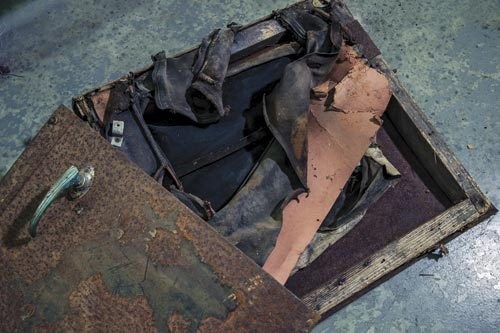 Isotta Fraschini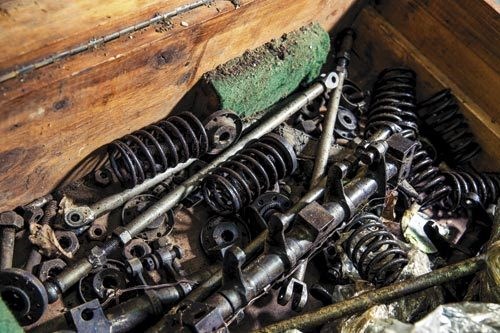 Isotta Fraschini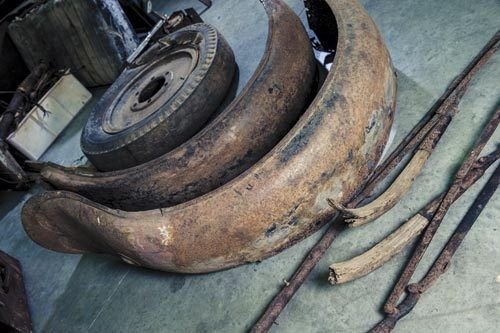 Isotta Fraschini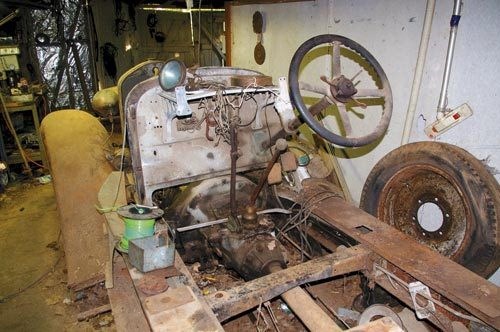 Isotta Fraschini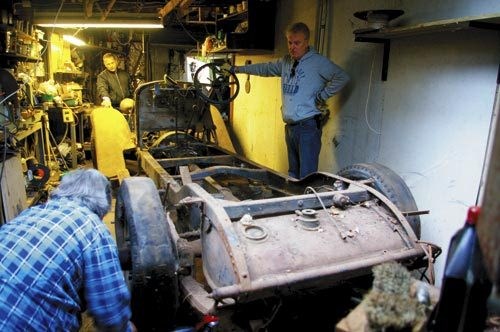 Isotta Fraschini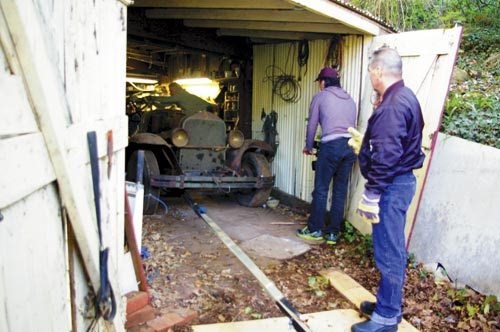 Isotta Fraschini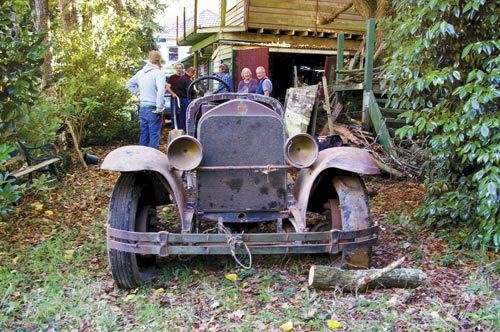 Isotta Fraschini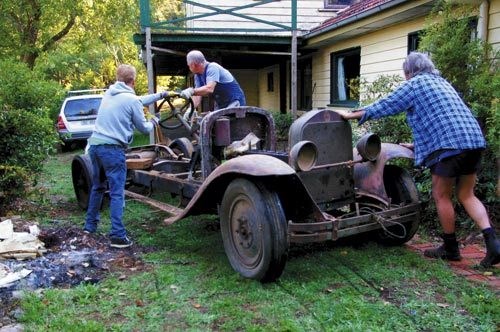 Isotta Fraschini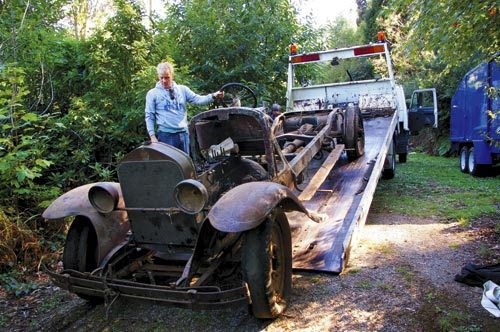 Isotta Fraschini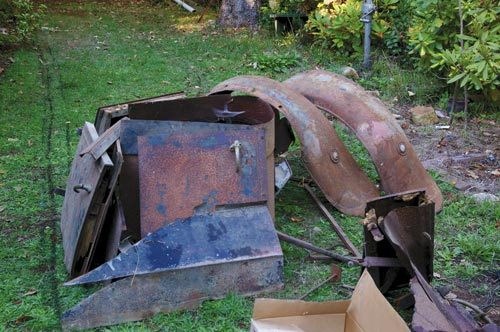 Isotta Fraschini

Jon Faine is instrumental in turning up one of this country's most significant barn finds
Isotta Fraschini Barn Find
Shedded Bliss
Rudolf Valentino drove one. Mussolini and the Royals in Monaco swanned around in them, as did the Aga Khan. They were 'the Italian Bugatti'. More posh than the magnificent Hispano Suiza, favoured by bankers and industrialists. The second highest selling luxury car in the USA, behind only Rolls Royce. I describe an Isotta Fraschini Tipo 8 from the early 1920s, found sitting forlorn and covered in pigeon droppings in a collapsing shed in outer suburban Melbourne.
Powered by a straight-eight, a massive nugget of an engine throwing 100bhp (74.5kW) from 5.9 litres, an Isotta was for the most indulgent of millionaires. Imported to Australia without coachwork, your typical tycoon would commission local fabricators to complete the vehicle to individual specifications. Altogether, it is thought about 20 arrived in Australia. Globally, only a handful of them survive.
One day, there will be no more barn finds. Sooner or later the last ever gem will be found and whisked away to be pimped and preened to concours glory. But for now there seems to be plenty of astonishing secrets to unearth – sometimes right under your nose.
Frank Tozer bought this Isotta in the early 1960s with the firm intention of restoring it himself. No one knows what he planned, except Frank, and sadly dementia has seized control and he can no longer tell us. Here is what we have pieced together.
Fifty years on from his purchase, I get an email out of the blue from Frank's partner Joan. She needs help. She has "an old car in the shed" that has to be sold. She is being offered conflicting advice and does not know to whom to listen.
I reply and ask what sort of car we are talking about and what condition is it in? She sends me some gloomy photos and says it is an Isotta Fraschini Tipo 8. I fall off my chair.
The property has been auctioned, settlement is approaching and the car too must be sold. The proceeds are needed to provide for Frank's care. Joan wants to see Frank's pride and joy go to someone local, who will finish what Frank started and get the Isotta back on the road. Frank was good at taking things apart – his shed and surrounds prove that. But putting things back together was another trick altogether, and one that eluded Frank until it was too late. May that be a lesson to us all.
We exchange several emails, eventually a phone call. She knows it is worth a bit, but is not sure how much. Someone has quoted her $8000. An overseas dealer is offering $30,000. Someone from South America has been consulted and says it ought to be worth $100,000 – but they are not offering to actually pay that sum.
I have zero experience of the marque. I am not Robinson Crusoe in that regard; after all, an internet search finds none for sale in the entire world. There have only been three sold in recent years anywhere. Locally, the only recent sale is an incomplete car auctioned in Queensland for $65,000. A more desirable and rebuilt Tipo 8A sold in the USA for US$350,000. Then my breath is taken away – a coupé with an original coachbuilt body, immaculately restored, sold last year in Europe for nearly a million dollars!
Intrigued, I pay Joan and Frank's car a visit. Only once in my life will I stumble on an orphaned Isotta Fraschini! The house is perched atop Mt Dandenong in outer suburban Melbourne. It is only accessible down a long, narrow, winding unpaved private road. There is not even a driveway through to the rotting shed.
Joan greets me with a cup of tea and an air of confusion and desperation. Inside, in dim light, I see "the old car" – the carcass of a very rare and desirable beast, encased in decades of grime.
The chassis is totally rust free, straight and complete with all running gear. The drivetrain is in place, as are all the major components. Sadly, the instruments were nicked a few years back.
The entire shed is groaning in machinery, tools and flotsam and jetsam. Another room is devoted to old computers and electronics. What was one bloke's toy room for decades is now rotting before my eyes. How the car got into the shed in the first place is a total mystery.
We stare at the bare bones of this once thundering device, and I pass on to Joan the results of my research, explain how the auction houses and their commission systems work, how the old car market is a bit of a lottery and how no-one will be able to even appraise this project while it is so inaccessible. A helicopter with a sling seems the only way to get it out!
As we chat, surrounded by a three-phase lathe, a mill, endless hand tools, thousands of tins and boxes of rivets, nails and washers and the detritus of a lifetime's tinkering, I see some metal rods poking through the rotted timber boards of the ceiling. Joan volunteers she has no idea what is in the roof space, never having had any reason to explore that obscure part of her partner's shed.
I get a ladder, climb outside onto the roof and peer through an opening into the attic. I cannot believe what I see – a body tub, four guards, a scuttle panel, bonnet, windscreen pillars, seats and more. Eureka! But there is no way into this space, nor any way to get anything out! To make matters worse, the home has just been sold, so we cannot simply rip off some worn-out weatherboards.
I did not bring any tools, but Joan goes searching and finds a circular saw. Still in my work clobber, I climb a wobbling stepladder and cut a square access hatch out of the flaking, disintegrating ceiling. Shimmying up I crawl into the roof space and inspect the treasure. It is all there.
About a month later, I return with Brian Tanti (who restores cars for Lindsay Fox amongst others) and a crack team of volunteers he has assembled including Glen Olsen (E-Type Jaguar Restorer), Steve Mahoney and Ian de Saville from Melbourne Towing. Eight of us take all day carefully extracting the Isotta and getting it onto a flatbed tow truck. The body parts are gingerly carried across the rotten ceiling and over the tin roof to safety. The cylinder head, rocker cover, sump and manifold are all located, and we spend hours sifting through the detritus in the shed to make sure we do not leave any Isotta exotica behind.
As we push, shove, grunt and groan, Glen falls in love with the Isotta. He is looking for a challenge, a showpiece for his skills beyond the world class E-Types he is renowned for. He talks through the project with Joan and eventually a deal is done. The auction houses miss out, but Joan is saved the anxiety, the stress and the commercial risk. She seems comforted to meet the team finishing the work Frank started more than 50 years ago.
Frank's Isotta, in 'as found' condition, will be shown at MotorClassica, held in Melbourne later this year. (Website: www.motorclassica.com.au)
*****
More reviews:
> Barn find: 1973 Ferrari Dino 246GT review here
Unique Cars magazine Value Guides
Sell your car for free right here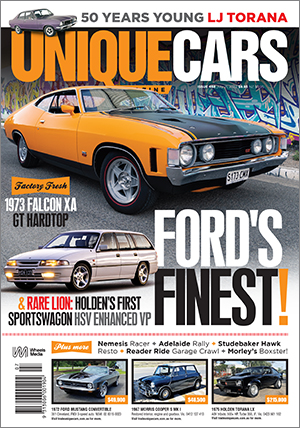 SUBSCRIBE TO UNIQUE CARS MAGAZINE
Get your monthly fix of news, reviews and stories on the greatest cars and minds in the automotive world.
Subscribe