Barn find: 1973 Ferrari Dino 246GT
---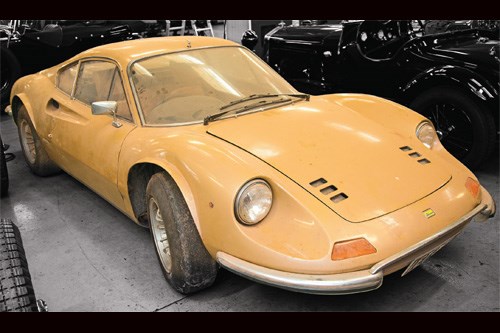 1973 Ferrari Dino 246GT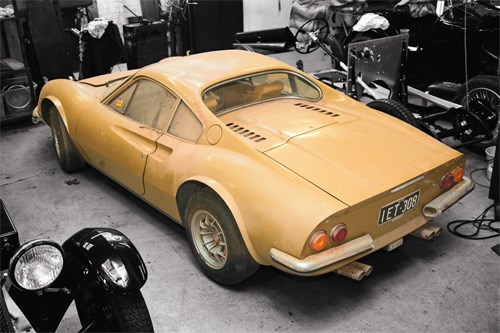 1973 Ferrari Dino 246GT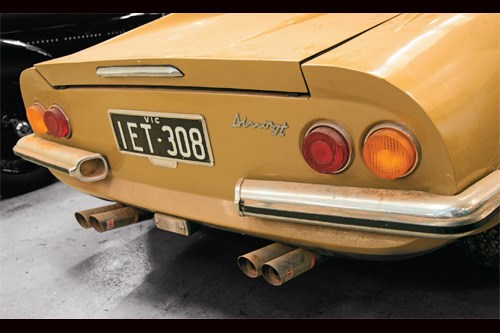 1973 Ferrari Dino 246GT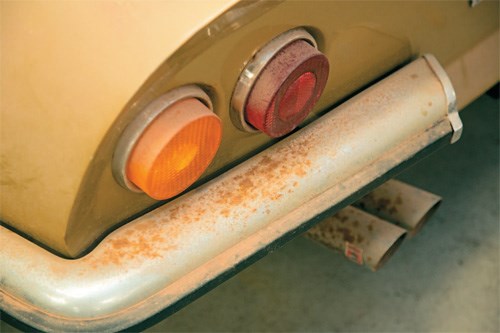 1973 Ferrari Dino 246GT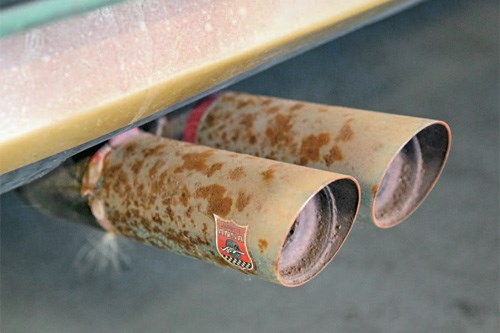 1973 Ferrari Dino 246GT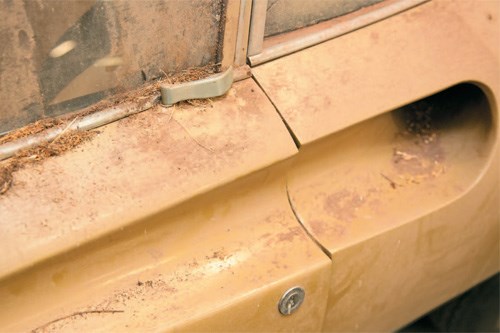 1973 Ferrari Dino 246GT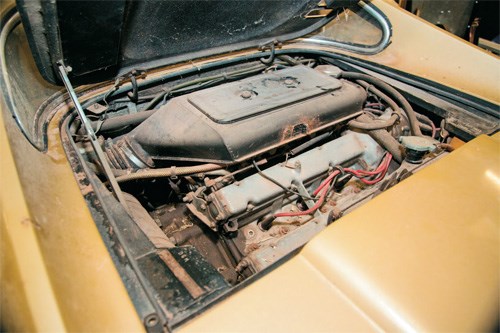 1973 Ferrari Dino 246GT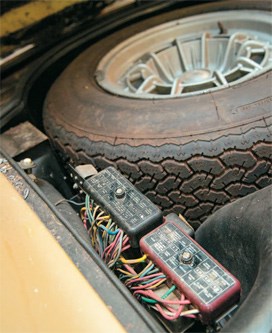 1973 Ferrari Dino 246GT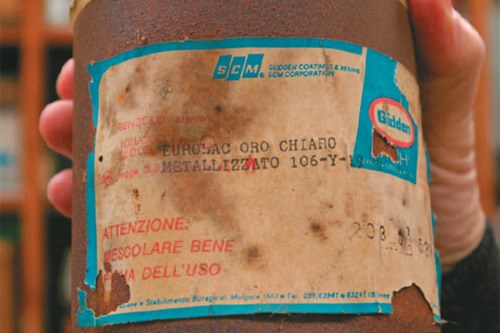 1973 Ferrari Dino 246GT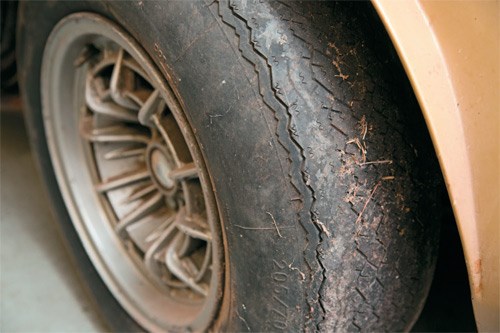 1973 Ferrari Dino 246GT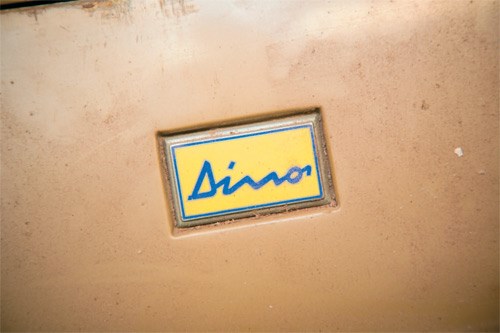 1973 Ferrari Dino 246GT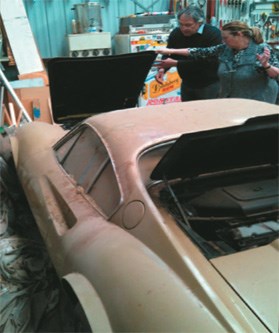 1973 Ferrari Dino 246GT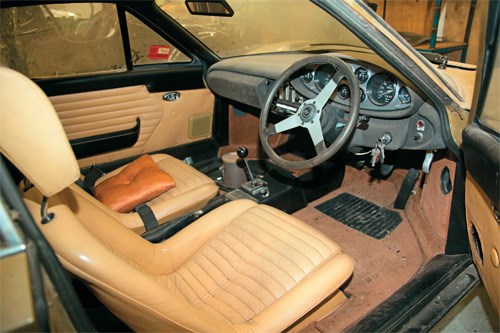 1973 Ferrari Dino 246GT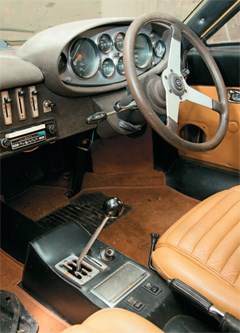 1973 Ferrari Dino 246GT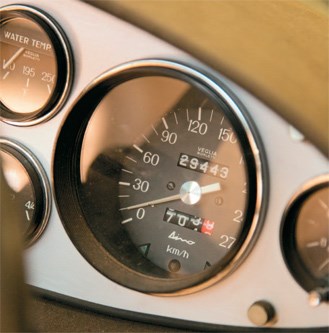 1973 Ferrari Dino 246GT

After an embarrassing car park incident, this untouched Dino finally awakes after 27 years
Ferrari Dino 246GT Barn Find
STABLE STALLION
Every car nut has a version of this story. There is the friend who seeks your advice, the neighbour who knocks on your door, or the colleague at work who comes to ask a favour.
"Can you help me with an old car my grandfather had..." is how this one started. Expecting the typical old Magna or maybe a Valiant, I politely agree. You just never know what is lurking around the next corner.
"When my grandfather died my Mum inherited his Ferrari and doesn't know what it's worth" was enough to get my attention this time, and a cross examination reminiscent of Perry Mason left me in no doubt this was worth a chase.
"A real Ferrari? What year? What model? When did it last run? Is it rusty? How much do they think it is worth?" all came tumbling out, confusing my colleague and leaving him wondering if he had been so wise in asking me at all.
I ring his mother, Veronica, and our conversation consists mostly of my plea to her not to try to start the car, nor to tow it to the local garage for a quick service and a tune. "Just leave it alone, don't even wash it, there is value in it being unmolested" took some persuasion.
It seemed self evident to them that the car was worth more running than not.
Then, the visit. A huge shed door rolls back to reveal a filthy cover over a low profile sports car-shaped lump. Cobwebs and leaves are brushed aside, and for the first time in decades the Ferrari sees daylight.
Rust free, dry stored, still with air in the now cracked and distorted tyres, the Dino is a 1973 "chairs and flares" 246GT, top of the range, two owners with 29,000kms on the clock and a full-documented history from new. Chairs and flares was an option package: 'flares' being enlarged wheelarches and 'chairs' referring to the improved seats. It makes this rare car even rarer and even more desirable. The owners handbook in its leather wallet, warranty booklet, service records, the original registration papers, copies of correspondence with the dealers – all there and in perfect order. A fossick through the glovebox even turns up a factory keyfob and some West Gate bridge toll tickets – tolls were abolished in 1985!
Here is the classic time warp machine. Many years of daydreams were crystallised in this moment, many fantasies indulged. I took photos, gingerly opened doors and bonnet, glovebox and engine cowl.
Veronica's husband, John, rummages through his garage shelves and triumphantly holds aloft the tin of touch up paint that came from the factory, Italian language label still readable.
John and Veronica remind me that the entire Aladdin's cave experience has a serious side: this car is for sale. Not in my wildest dreams though can I afford it. Instead, I want to make sure Veronica and John get a fair price and do not become prey for the vultures of the rare car trade. But I'd love to see it end up with someone who will respect the history and retain its character.
I explain to Veronica and John the real cost of recommissioning a Ferrari. Even from my own experience with less exotic machinery, I know this will be a pricey exercise. All belts and hoses, tyres, a full brake job, clutch, all fluids, a radiator recore, pumps – oil, fuel and water – rebuilt, bearings suspected, gaskets, some minor body repairs needed from a parking clash, perished rubbers, wiring problems and so on all get costed out. Before we get half way through the back of an envelope list, we total many thousands of dollars.
An internet search reveals a few examples of similar cars for sale here and overseas. They are all showroom queens, restored to within an inch of their lives, gleaming in all their finery. None boast a provenance like this one. So how much is the history worth? Is the unrestored car worth less or more because it is unmolested?
Several chocolate biscuits later, and we establish a plan. The car is like superannuation for this ageing couple. They do not want to advertise it, fearing quite rightly that they will be harassed by wannabes and tyre kickers.
They want a fair price, but no hassle. The auction rooms are tempting, but take away the bloated commission, the advertising costs, add in the delay and the lottery that auction represents and that option pales.
I make a discrete approach to a curator and restorer for one of Australia's major collectors. He comes out to inspect. The car checks out as authentic, matching numbers in accordance with the importers records, mechanically and structurally unmolested and is given the expert thumbs up as 'the real deal'. I knew it was, but it is reassuring when a guru agrees with you. He declines to acquire the car for their collection ("we have too many Ferraris") but advises on the re-commissioning cost and, by working backwards, we establish approximate value as it stands. Veronica considers her options.
A few weeks later at Rob Roy hillclimb I am in earnest conversation with a friend who has just sold a very valuable car.
Over the years, he has owned dozens of old cars and is looking for the next challenge.
We visit Veronica and he crawls in, under and all over the Dino. We look through the paperwork, inspect the history and hear the story of how this gem got tucked away in the shed.
Her grandfather bought the Ferrari 246GT Dino in 1974 when it was virtually new. In Oro chiaro metallizzato, or metallic light gold, it was his pride and joy over many years as he enjoyed his retirement.
But as he aged, his capacity to use it diminished and after ten years and not a lot of miles he sold it to his daughter. Veronica drove it but a few times, famously – for the last time – to the supermarket, where she could not locate reverse gear after parking. Embarrassed at having to seek help from passersby and feeling sheepish about being stuck in this exotic supercar, she drove home straight to the shed and left the Dino there... for 27 years!
Inside the mint leather factory document wallet, we find a copy of a letter from her father to the manager of Brents Motors, Oakleigh, dated June 25 1975.
"I wish to complain to your executives re: certain matters regarding Dino Ferrari Coupe purchased recently by me... the speedo reading when the car left my residence (for post-purchase service) was 2175 kilometres and the reading on delivery was 2413, a difference of 240 kilometres. As the distance between my residence and  your car yard is hardly that distance, I think that some explanation is due to me.
"I realise that to tune the motor the car had to be driven... but also as a matter of interest, the ashtray contained cigarette butts (some with lipstick) and as my wife and I are both non-smokers and none of your salesmen have been seen wearing lipstick, it appears that my car was used for other purposes whilst in the care of your company."
Veronica's father goes on to list several areas where the service of Brents Motors has disappointed him and been deficient, advises that he will have the faults rectified at a mechanic of his choice and insists that the cost be deducted from the final payment due at the end of the month.
"A resolution which I am sure we will both be satisfied with". Sadly the reply from Brents is not in the file!
My friend falls in love with Veronica's barn find Ferrari. A light haggle ensues, and needless to say a deal is eventually done. The car is pushed from its cave, cobwebs finally disturbed, and whisked away on a flatbed truck, a feast on the freeway that evening for classic-car nuts weaving their way home through the late rush hour traffic.
Upon closer inspection, the Ferrari is in remarkably good health. The motor and gearbox came out with little persuasion, the crank and cams passing all tests.
Compression is fine, and once up on the hoist, inspection confirms there is no rust or structural fault whatsoever. Recommissioning will be straight forward, the integrity and patina being retained as vital to the story of this unique car. By the time this magazine is on the news stands, I may even have been rewarded with a spin around the neighbourhood. That odometer reading will not stay under 30,000km for long.
SPECIFICATIONS
1973 Ferrari Dino 246GT
Engine: 2419cc rear, mid-mounted V6, DOHC
Power: 143kW @ 7600rpm
Weight: 1080kg
Gearbox: 5-speed manual
Brakes: discs (f/r)
Top speed: 235km/h
Value: Priceless...
*****
More reviews:
> Feature: Ferrari Dino review here
Search used:
>> Search Ferrari cars for sale
Unique Cars magazine Value Guides
Sell your car for free right here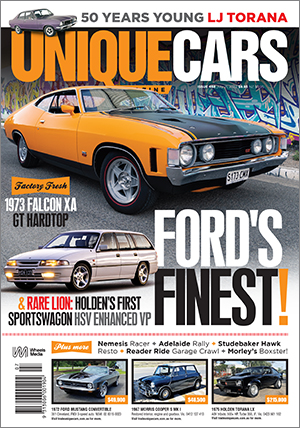 SUBSCRIBE TO UNIQUE CARS MAGAZINE
Get your monthly fix of news, reviews and stories on the greatest cars and minds in the automotive world.
Subscribe