1972 VH Valiant 770 Regal hardtop
---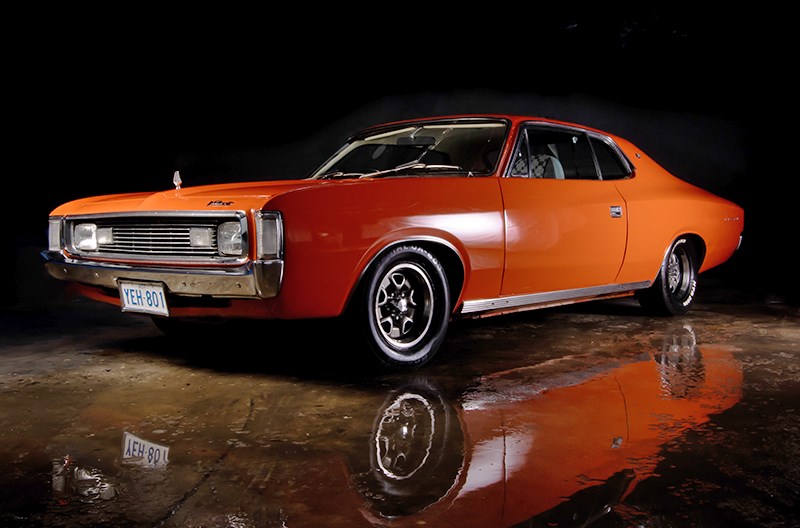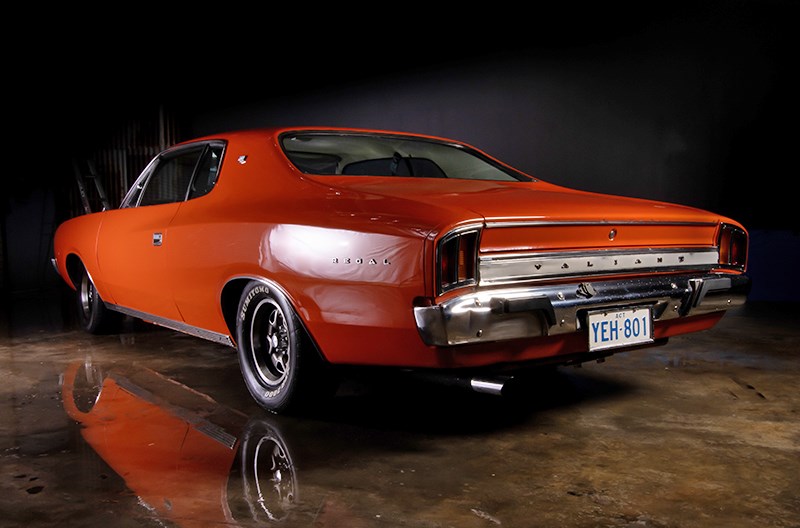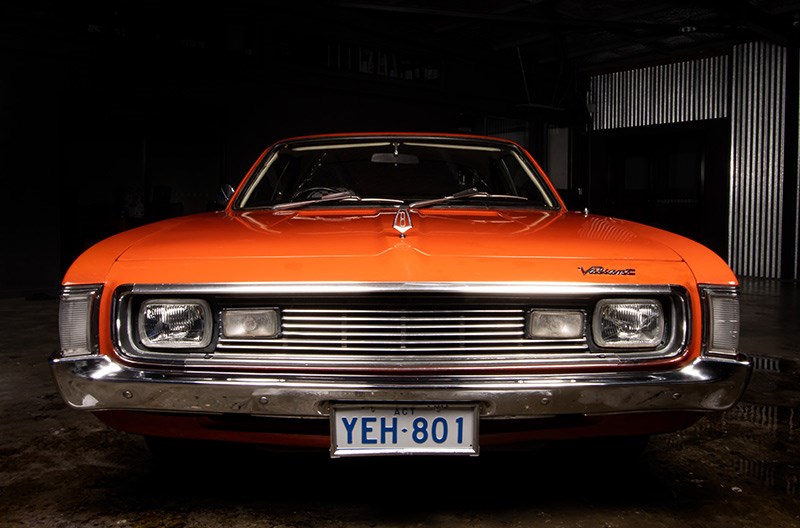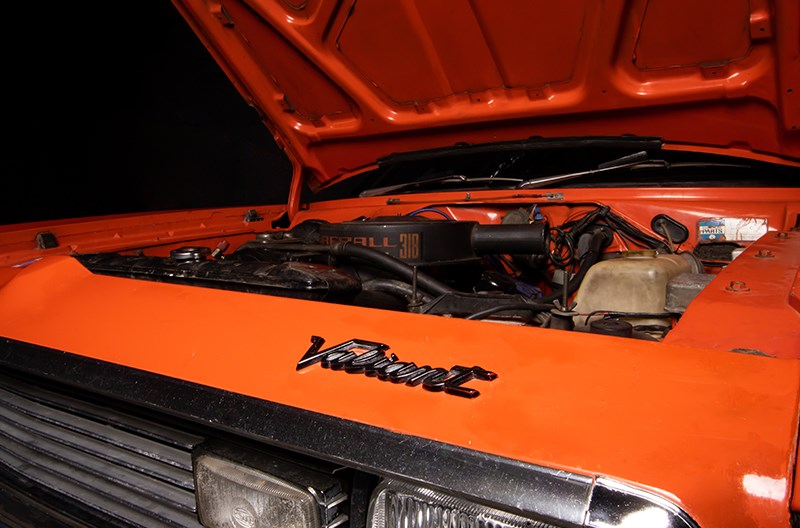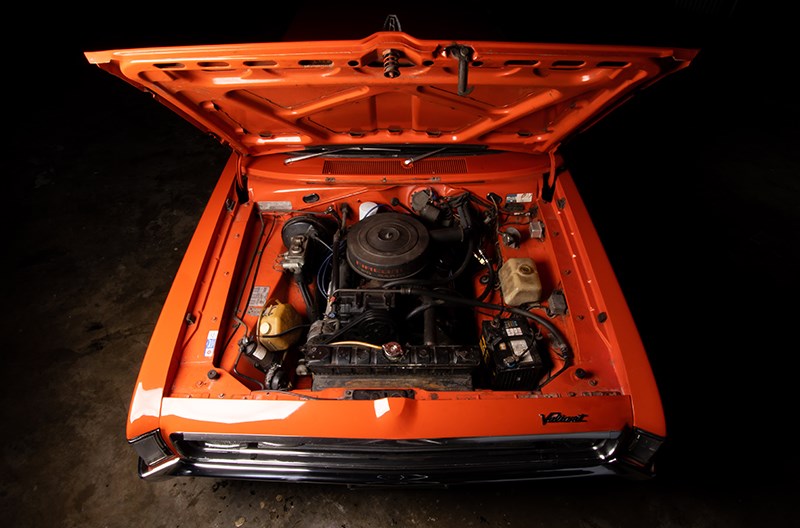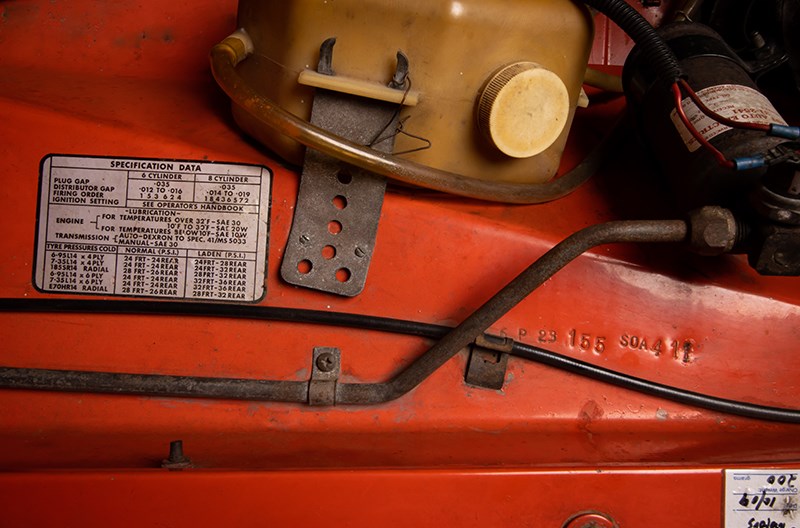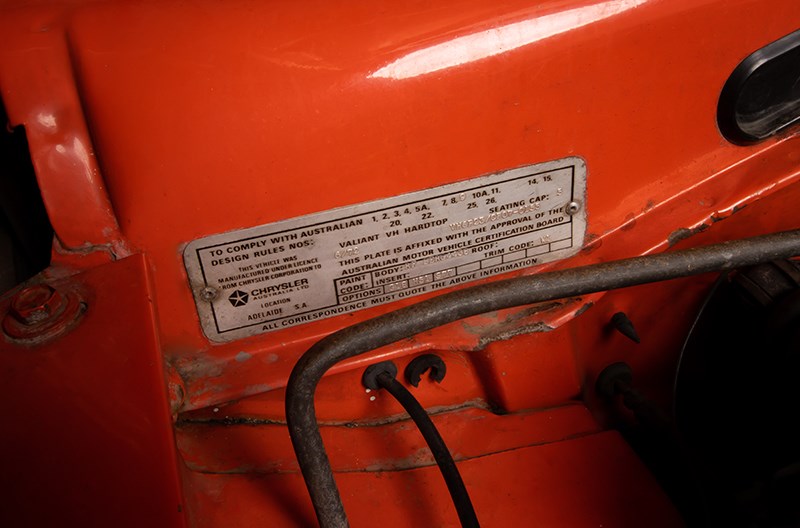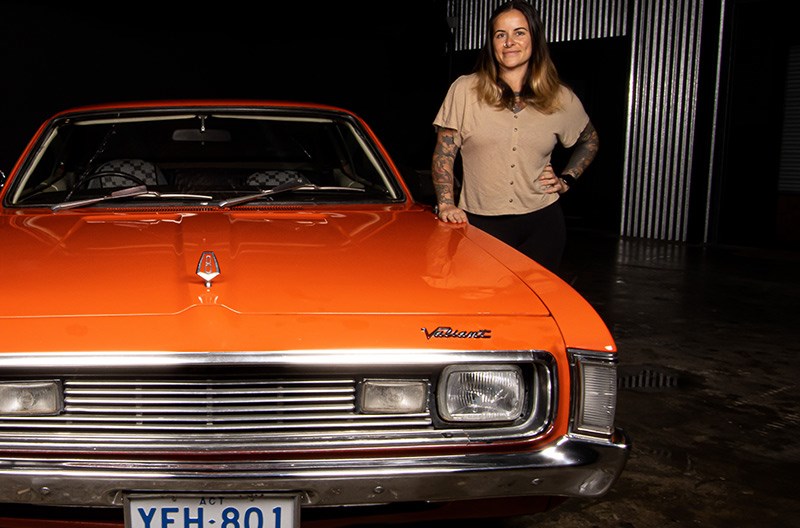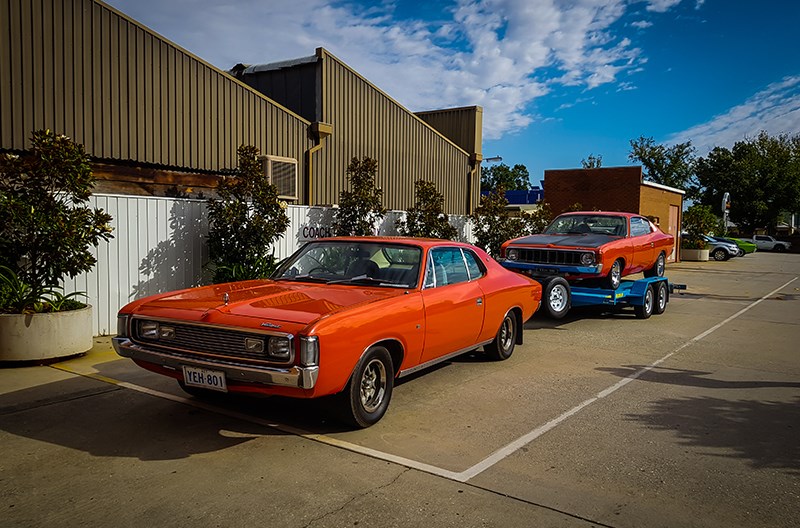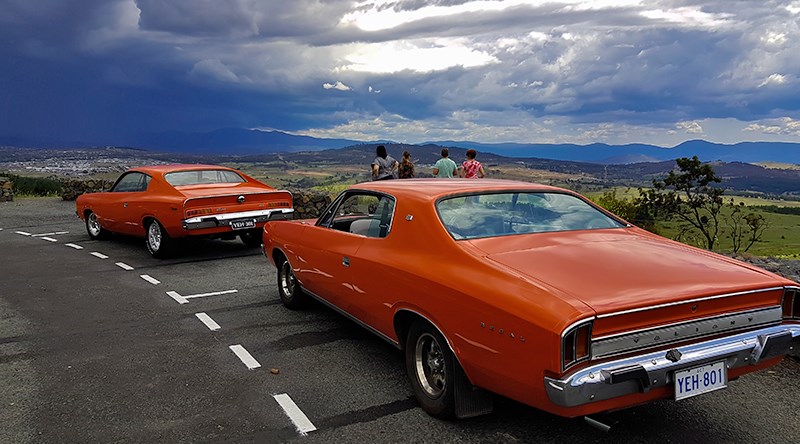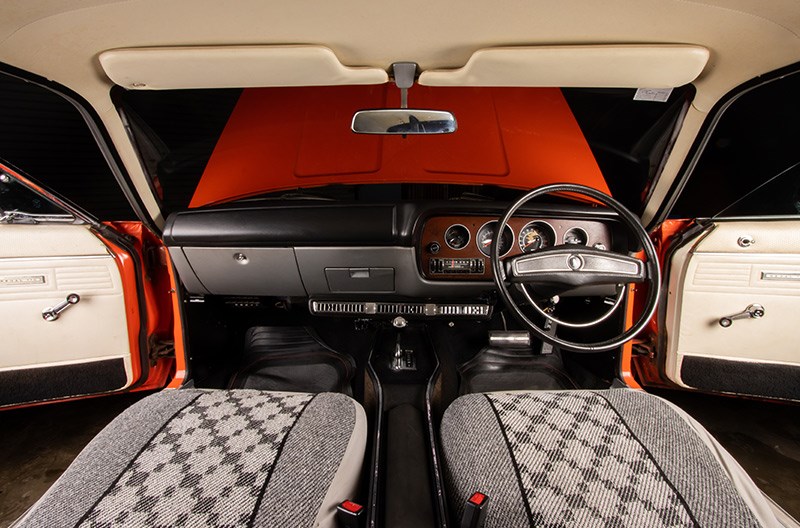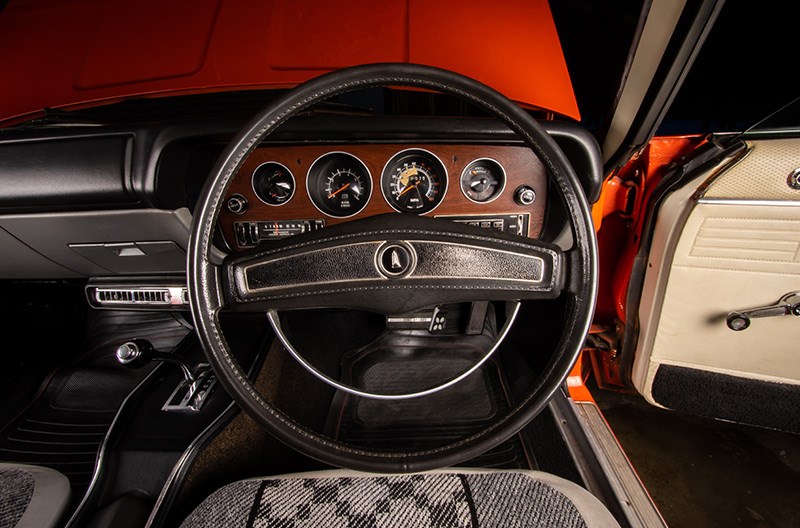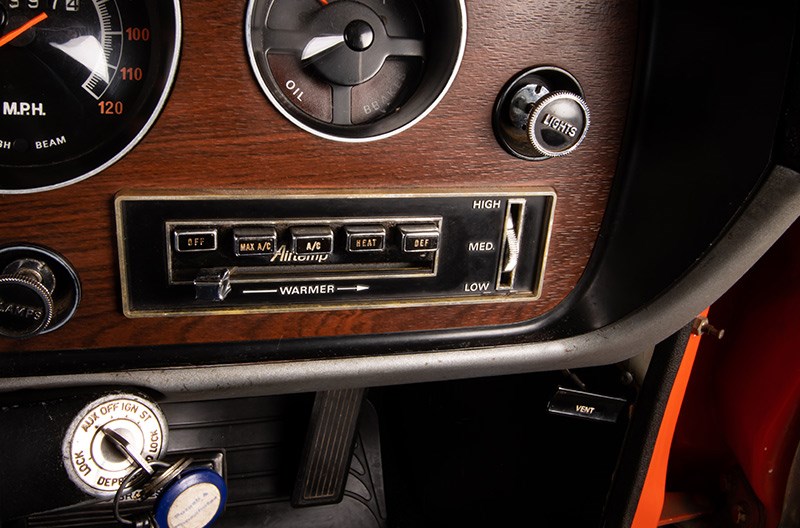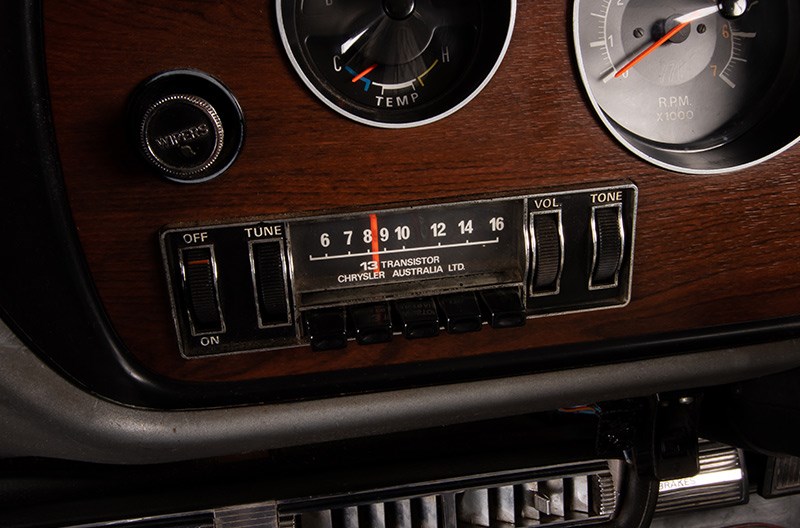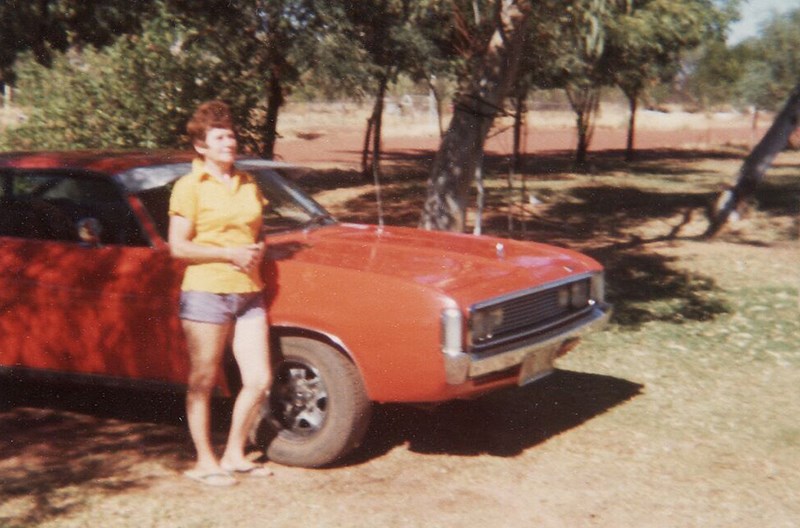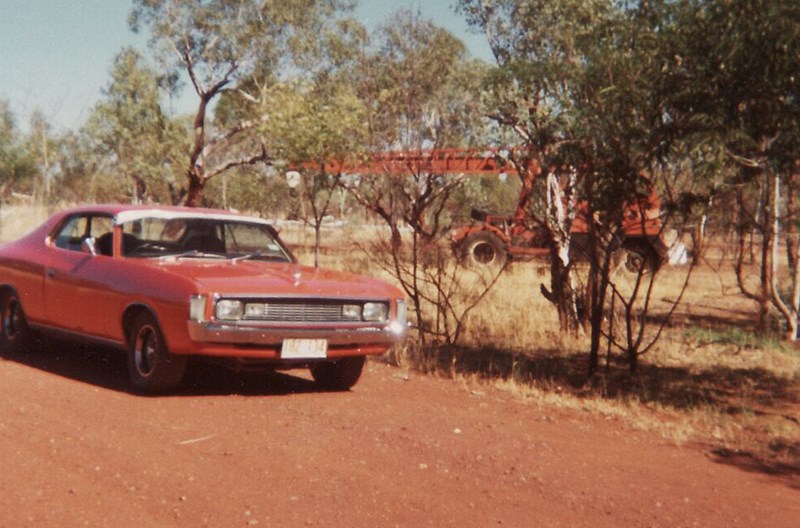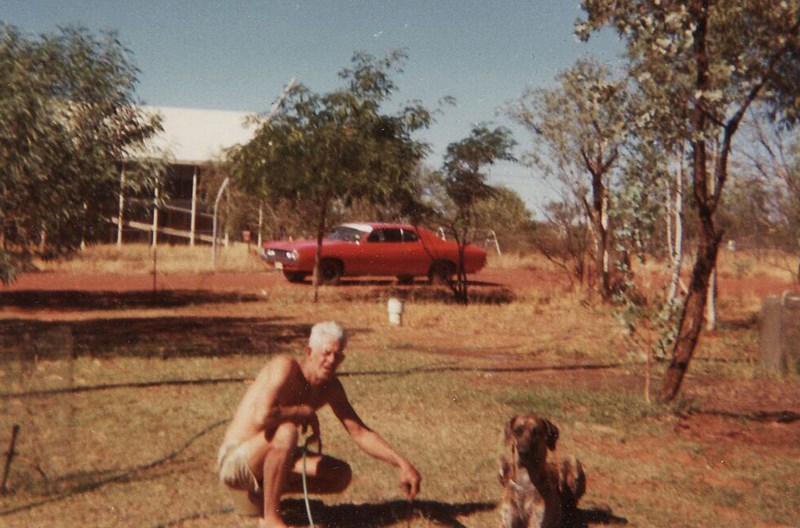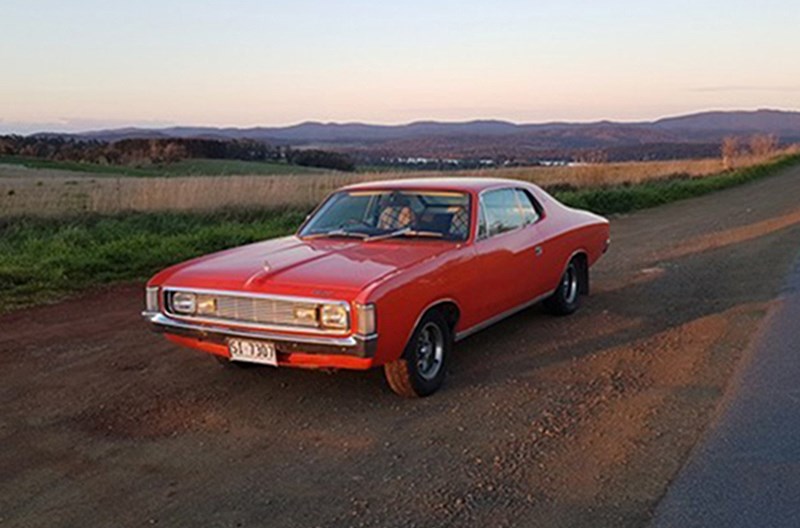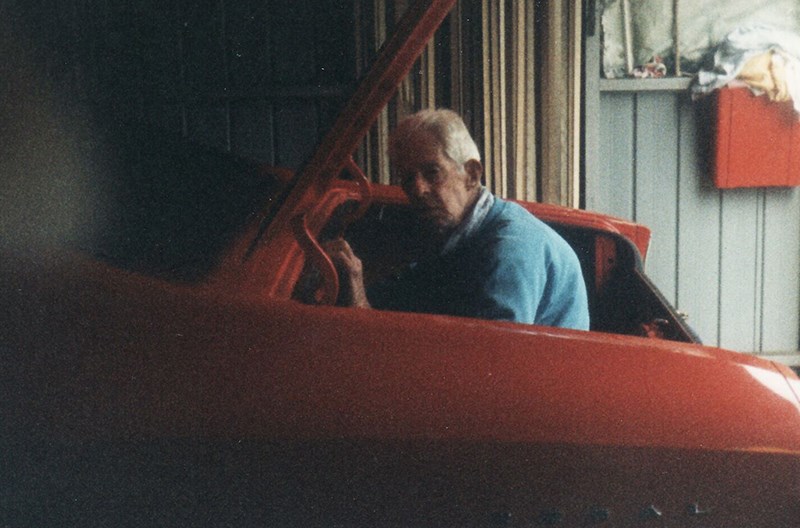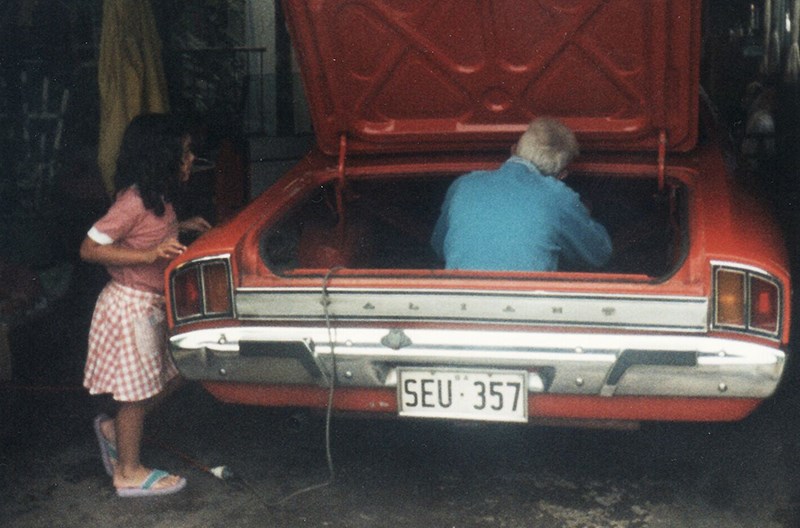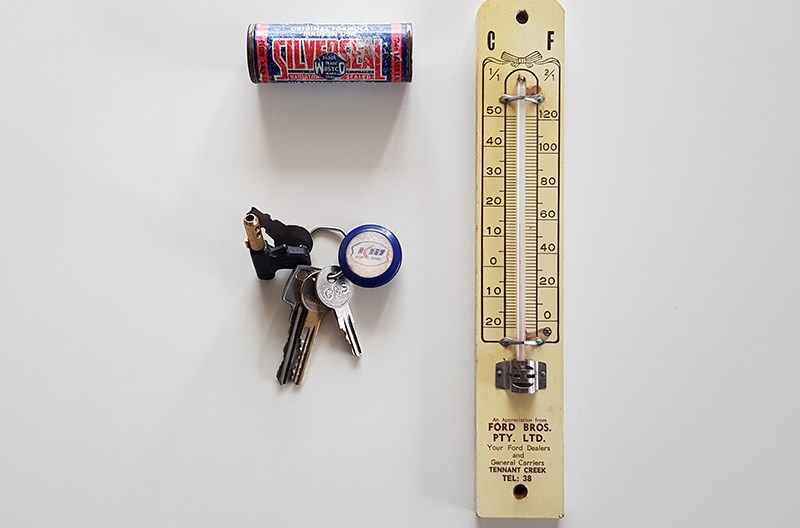 Chrysler's 770 hardtop didn't exactly set the showrooms on fire when it was new, but now it's a very desirable classic. This one has a great history
When you purchase a classic car, you're not just buying a piece of metal; you're inheriting a sentimental item with many stories attached. This was the case when Sam took ownership of her 1971 VH Regal 770 Hardtop.
Sam started out with a passion for bikes – growing up on a farm will do that. However shortly after meeting her husband Michael, a self-confessed Hemi tragic, she developed a passion for classic metal.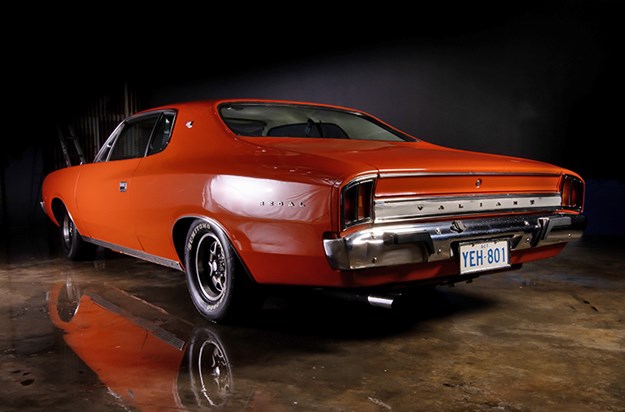 Long wheelbase and gently sloping coupe body give the Regal a distinctive look of luxury. Hemi orange finish makes it stand out
"I was never that into cars growing up, I was more of a bike girl. I went through so many bikes. I think in about five or six years I had eight different bikes. About seven years ago I met my now husband, Michael. One of the first things he sent me when we were first chatting was a picture of his VJ Charger which I thought was kinda cool."
Sam started attending car shows with Michael and his Charger, as well as lending a hand or two in the shed. "I couldn't help but get wrapped up in his enthusiasm. He's so passionate about cars that some of it had to rub off eventually," she laughs.
| Read next: Chrysler Valiant VH E55 Charger (770 SE 340)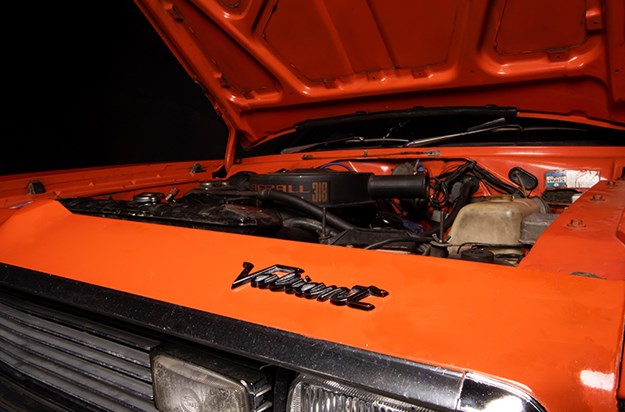 "We started a project on a 'barn find' yellow LX Torana we had acquired, but before we even had time to assess what we needed to do, the 770 Hardtop popped up. We weren't actually looking for anything at the time, but one of Michael's work mates phoned him saying his father's car might be up for sale. We asked what it was, but all he could tell us was it was orange and a Valiant."
Sam and Michael put off calling the father, whose name was Gary, thinking the car was a rusted bucket. Plus it was all the way down in Tassie. But the thought of that orange Valiant just kept itching at the back of Sam's mind, and they eventually gave Gary a call.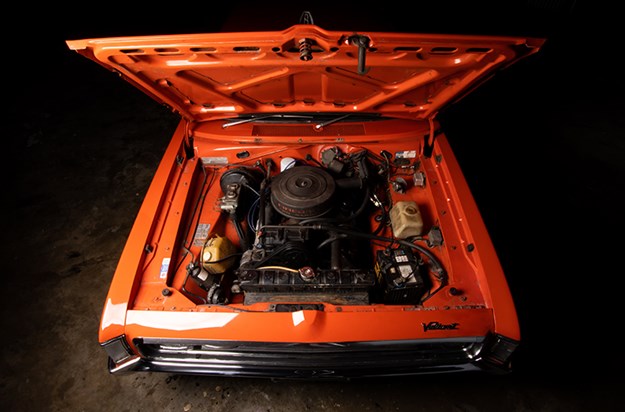 The big Fireball 318ci V8 eats up all the space under the bonnet
"Mate, I hear you've got a Valiant," Michael said. "Yeah, it's been in my family since 1972," Gary replied. He didn't try to talk it up, instead just being honest. "It's got a bit of rust." Michael asked more about it, and this is where the conversation got interesting. "It's a two door Regal. A hard top." Gary said. That surprised Michael and Sam. "We'd been to Chrysler on the Murray for three or four years running at that stage and hadn't seen many two doors. But Gary was adamant it was a Regal, had a 318 Fireball V8, power steering, air con, and original orange paint."
| Read next: Valiant VG Regal 770 review
The orange paint was unusual. "We knew the Regals came in old man's colours because they weren't Chargers. The Chargers came in hot colours and the Regals came in the real bland, boring colours like Sherwood Green, Beige, Brown, and Burgundy. So the orange was intriguing."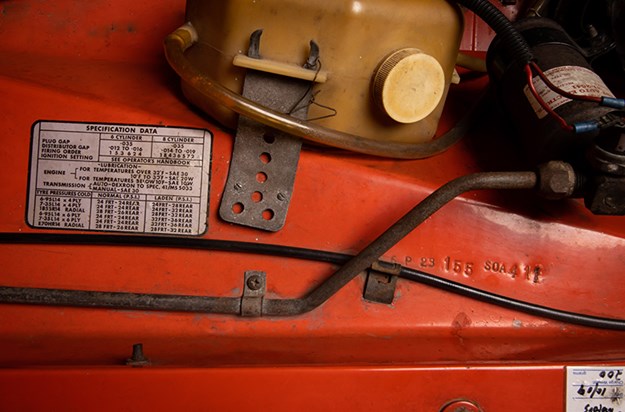 Specification plate for what you handed over your money for
Gary ended up telling Michael a heap of back stories to the car on the initial phone call. Gary's father, George, had bought the car second hand from Ford Brothers in Tennant Creek when Gary returned from Vietnam. A bit of a 'Thank God you're home, you made it.' Gary was adamant when telling the story to Michael that the car wasn't specifically for him, but rather it was for the family.
Prior to this, the car had been purchased new from Collins Chrysler by the CEO of an American Potash company in Victoria. He'd died shortly afterwards, leaving the car to his daughter. The daughter married a miner who ended up getting it sent to Tennant Creek, and they sold it soon after because it was too big. The car was less than a year old when Gary and his father purchased it.
| Read next: Chrysler Charger market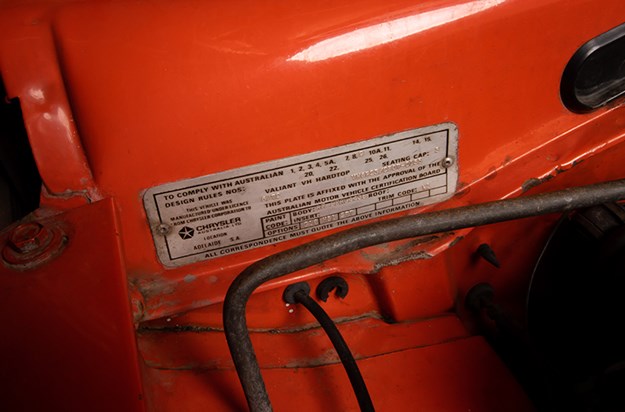 And the all important Regal build details
The VH Regal might not have been quite new, but that feeling was obviously still there. Gary's father was fastidious, polishing it every second weekend, out in the red dirt with Gary helping. He even made poor Gary polish the inside of the boot! Eventually, the car passed from father to son in ownership, with Gary trading the Regal with his father for a Barina in 1992. Some might look at that trade with a raised eyebrow, but Gary's father was getting old, and the Regal being a big car, was starting to become a handful.
Even before seeing the car, Sam knew they were onto something special. "After chatting with my husband we were both pretty keen, and we hadn't even seen a photo! Then Gary emailed through some pics and we almost fell over. Gary had definitely undersold it."
| Read next: 50 years of Valiant Charger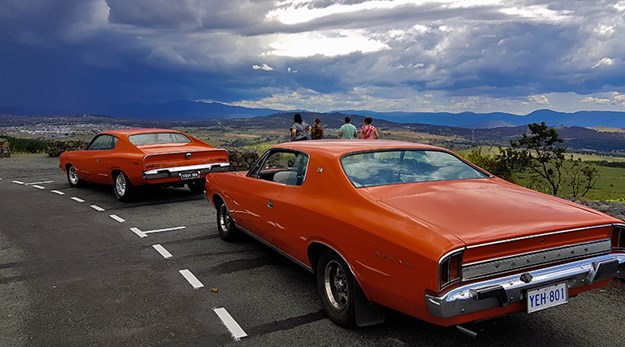 Mopar motoring with friends
Gary sent through a bunch of historic photos of the Regal from Tennant Creek at the mine site, his old man and his mum with the car, plus a few pics of Baxter, the huge Great Dane they used to ferry round town in it. They'd wind down the back quarters for him—his head would stick out one side, and his bum would stick out the other.
Gary really wanted the car to go to someone that would give it a good home. Sam sent him some pics back of Michael's turbo-charged VJ Charger, and the deal was done—albeit with a light-hearted caveat. "He just said, 'As long as you don't do whatever your husband's done to that bloody Charger,'" Sam said with a laugh.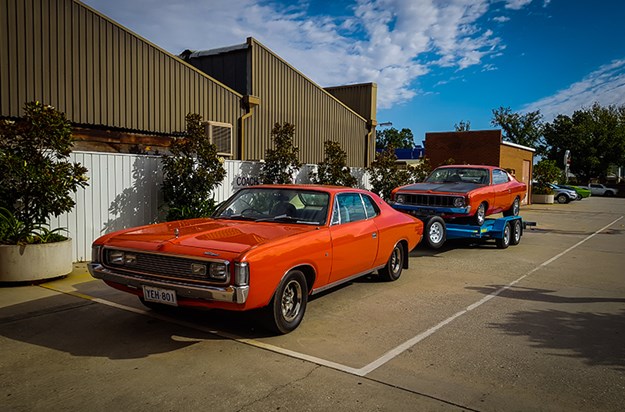 What a Regal tow car to move your Charger with
Michael ended up flying to Launceston the next week. Gary picked him up from the Airport in the Regal, taking him for one last spirited drive in the old girl through the back roads to Bridport. "A drive I don't think he'll forget in a hurry," Sam said. "I'm told they were flying around these corners with sheer drop offs and there were quite a few corners Michael was thinking, 'oh we're not going to make this one'".
After the deal was done, Michael drove the Regal home to Canberra—albeit at a slightly slower pace. He took it on the Spirit of Tassie and then motored North. It didn't miss a beat.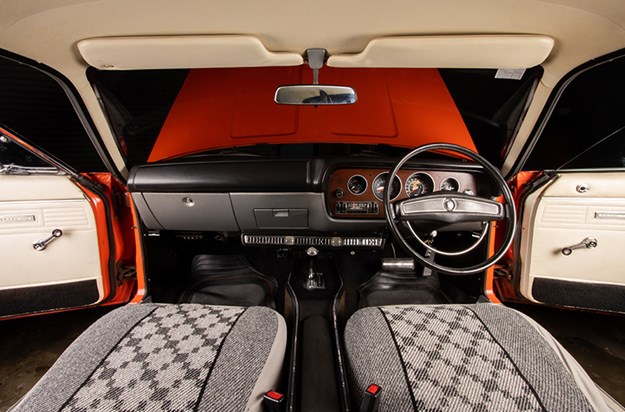 Cloth, woodgrain and leather, go together well in the Regal
"Once Michael got it back, we discovered a few snapped exhaust manifold bolts so we pulled the engine out to give it a once over. When we did, all these little wedges of wood fell out! They'd been positioned amongst all the bracketry, tensioning the pulleys around the air con and power steering."
Sam lamented that when they pulled the engine out, that stuff all came out and never went back in the same way. "It's a beautiful car to drive and I love it, but I feel like it's never quite purred exactly the same way since it did before we pulled the little wooden tensioners out".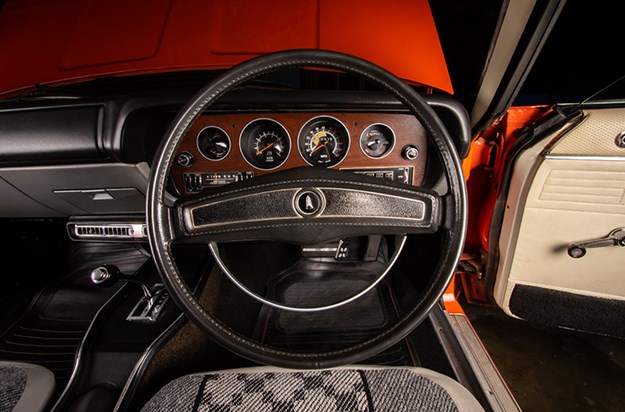 You got your money's worth of gauges
Sam has only had to do a few minor things to keep the Regal running smoothly; the two-barrel carbie has been rebuilt, and she had local Murrumbateman mechanic Ken sort the automatic choke out. "I've never seen an automatic choke work properly on an old Valiant," says Sam, "but this one works a treat."
Knowing so much about the history of their car inspired Sam to dig deeper. Researching through the Valiant info base, she found the Regal was an SOA car (Special Order Accepted).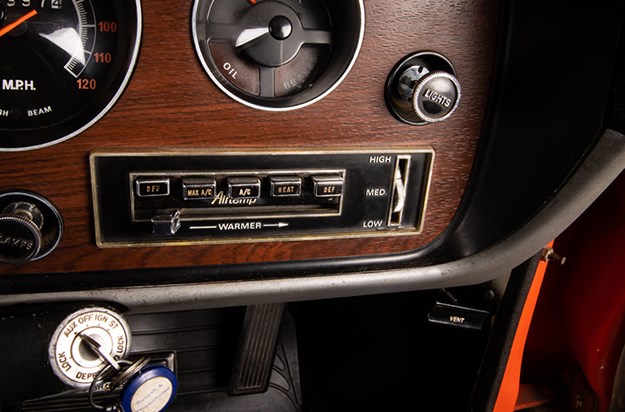 Factory air worked a treat in the hot NT climate
"The SOA stamp is on the engine bay," said Sam. "It doesn't say what the special order was, but if I was going to have an educated guess, I'd say it would be the colour and maybe the power steering and air con. As far as I know, there were only four cars made in Hemi Orange."
Funnily enough, the Regal has a 1971 dash, even though it's definitely a 1972 car. "I've spoken to a few old Valiant heads," says Sam. "They reckon if it was a Friday afternoon at the assembly plant and it's getting late, they'd just slap in whatever they had. It's absolutely the original dash, it's in all the old photos and obviously Gary knows the car inside out. It also has one VJ door—apparently Gary's old man got side swiped on the driver's side and they ended up having to replace it." The VJ door had a quarter glass on it, but the original VH Regal doors have solid glass on the air con model.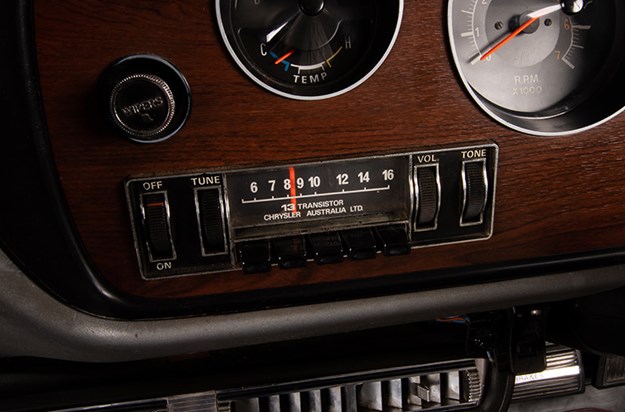 "The interior is like a time capsule," says Sam. "I even think the seat covers have been on since '72! They're in some of the photos Gary gave us with the car, they've certainly done their job in protecting the seats. I thought about replacing the door and the seat covers, but then thought you know what? They're part of the car now."
To Sam, the history of the car is part of what makes it truly special. It has a treasure trove of little touches that Gary and his father added over the years, from the little wooden belt tensioners to the ancient water filled Bundy Rum bottle for topping up the radiator. It even has wedges of tape adorning the speedo, marking out kilometres per hour next to the miles.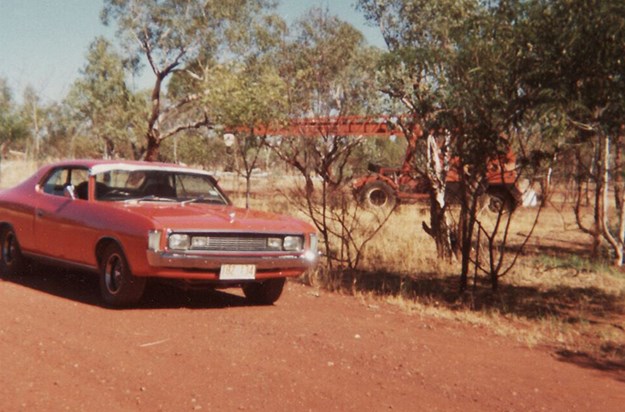 Outback driving in George
Sam treasures every part. "Gary gave us some bits and pieces, old manuals and stuff, but one of the things I really loved was this little thermometer that came from the dealership when his father originally purchased the car. When Michael and Gary met, Gary said, 'You may as well have it, it goes with the car,' which is really something. It's a promotional thermometer with Ford Brothers General Carriers written on it. The phone number is just '38'. It was a much simpler time."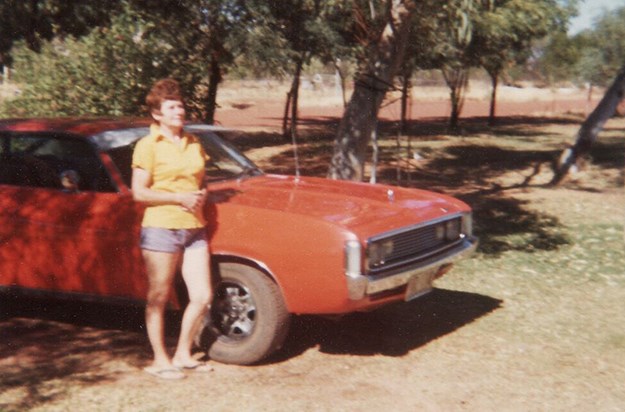 Colour co-ordinated shirt, soil and Chrysler
In Hemi Orange, Sam's Regal makes quite a statement. "I once posted a few photos of the Regal on one of the Chrysler Facebook pages and an older guy messaged me saying he remembers seeing this car in 1980, parked on the side of the main street of Port Noarlunga. Apparently, there was a fire coming out of the engine bay. I've had a look at the engine bay since then, you can see it must have had maybe a line go off, or something like that."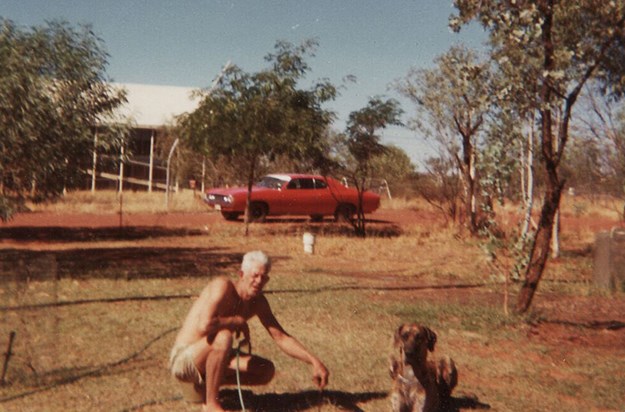 George and friends – the Regal and Baxter the Great Dane
It seems the fire was a once off with Sam enjoying a reliable ride, Sunday cruising and heading to shows. "I like to get it out and about as much as I can. It's fun taking it to shows—I've been to Chryslers on the Murray, Queanbeyan and a few local shows. I usually head out with my husband and the rest of the boys in their big motor Chargers. I'm in the Regal driving in style with the aircon on, while the boys are all sweating in their Chargers."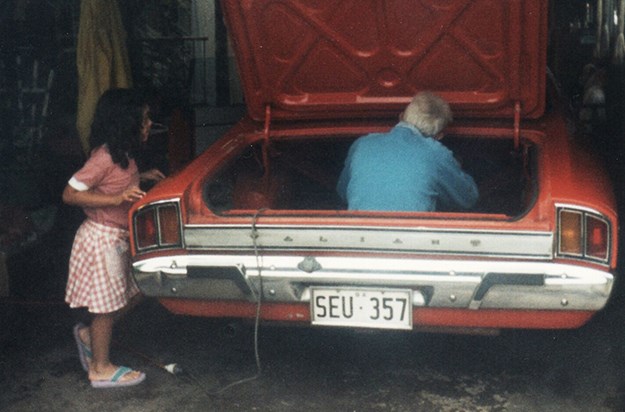 Sam says that the Regal goes down well at the events. She always ends up with an offer or two to buy it. "The first week I had it, I was driving through the city and had two people stop us and make an offer on the spot. One guy was in a big truck. He pulled up in the middle of the road, jumped out and said, 'how much do you want? I'm serious, what's your price?' I kindly declined."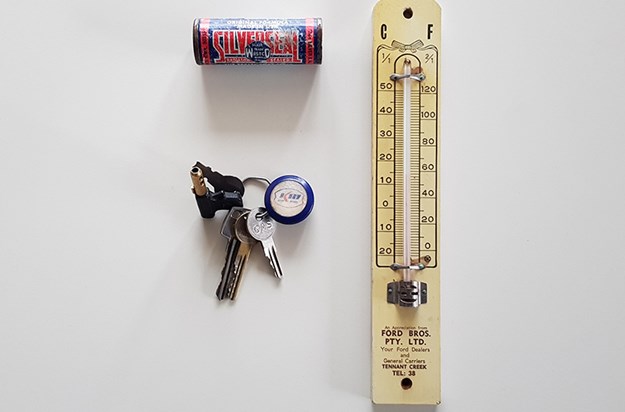 The thermometer was a gift with purchase
The Regal is a little piece of history on four wheels, which is something that Sam is keen to continue moving forwards. "Gary told us he called the Regal 'George' after his late father and I've continued the tradition. I have no plans to change a thing on the Regal, I love the history of the car and I feel somewhat more of a custodian than the owner. It's a privilege to drive it and look after it."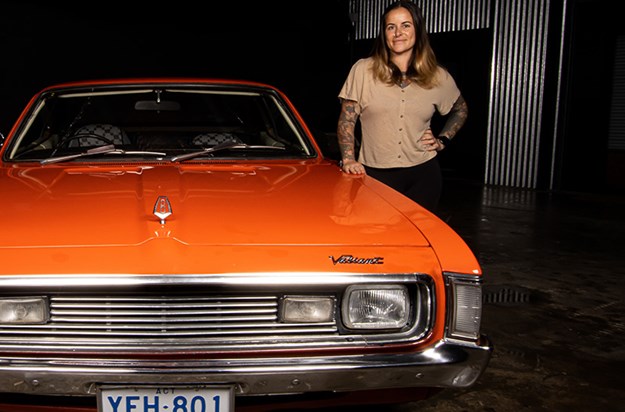 Proud owner Sam adores her Hemi Orange 1971 Chrysler Regal. We do too 
Regal 770
The Regal 770 was the pinnacle of the VH range in the early 70s, with smooth body lines shared with the Chrysler by Chrysler, and a choice of three engines - the Hemi 245, 265 and 318 V8, coupled to a three-speed TorqueFlite automatic transmission. Available in both sedan and hardtop. The Hardtops sat on a 115-inch wheelbase, 4 inches longer than the sedans and wagons.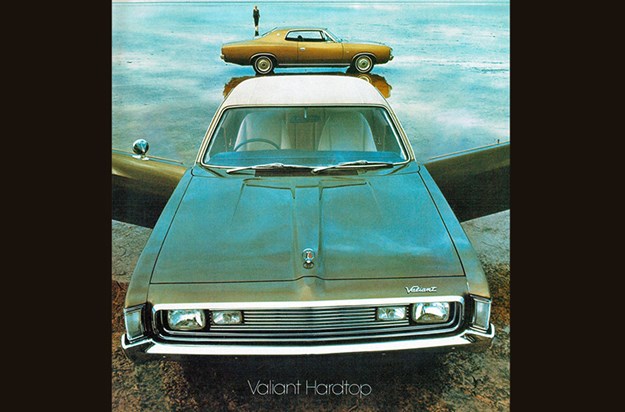 Luxury was a big selling point for the Regals, with wood-grain panels in the dash, state of-the-art instrument display, padded upper door panels, optional vinyl brocade covering for the seats, with external finishes like the hood ornament and painted hubcaps to match. The Hardtop offered an extremely large boot and doors so long the kids could access the back seats without having to tilt the front seats forward.
The size of the Hardtop was its undoing. Initial sales were slow with people worried about the cars' bulk, handling and how much fuel they would use. Available in showrooms until 1974, a low limited run has made the Regal 770 Hardtops scarce and a sought-after model for collectors.
From Unique Cars #465, April/May 2022
Unique Cars magazine Value Guides
Sell your car for free right here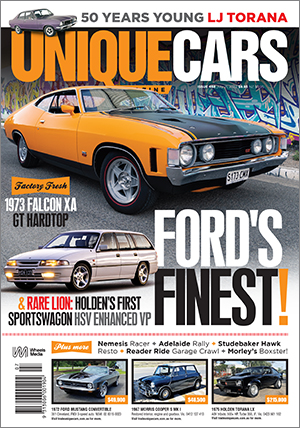 SUBSCRIBE TO UNIQUE CARS MAGAZINE
Get your monthly fix of news, reviews and stories on the greatest cars and minds in the automotive world.
Subscribe