Chrysler Valiant VG Regal 770 Review
---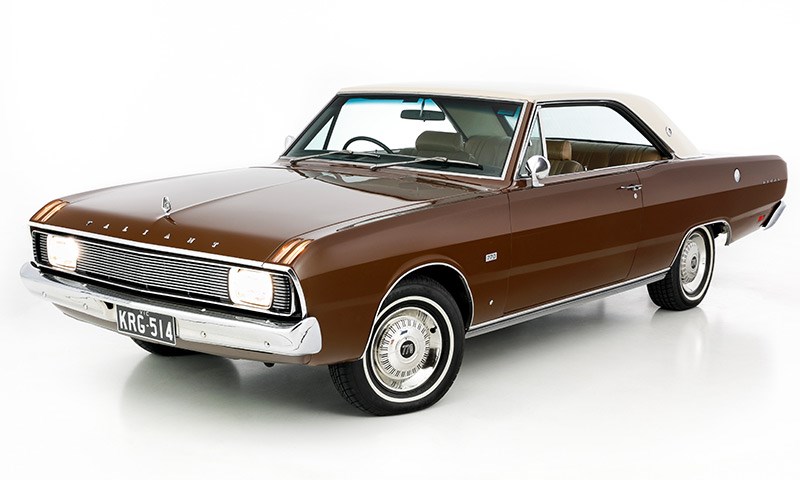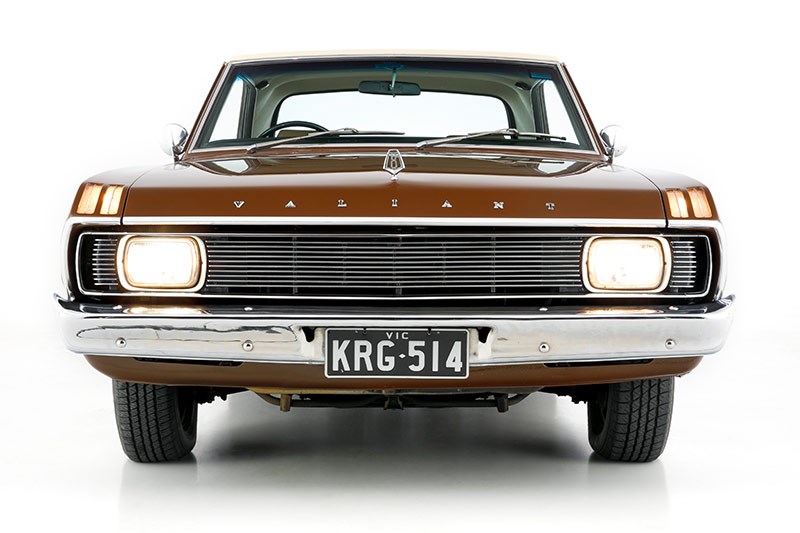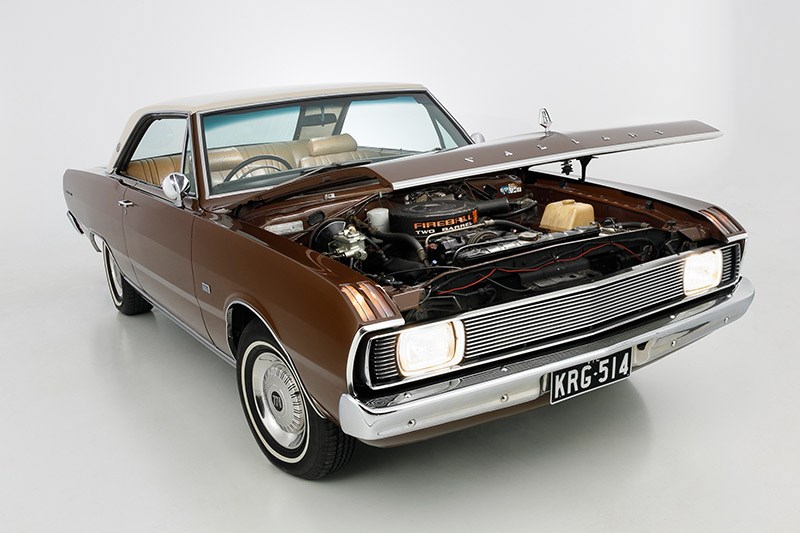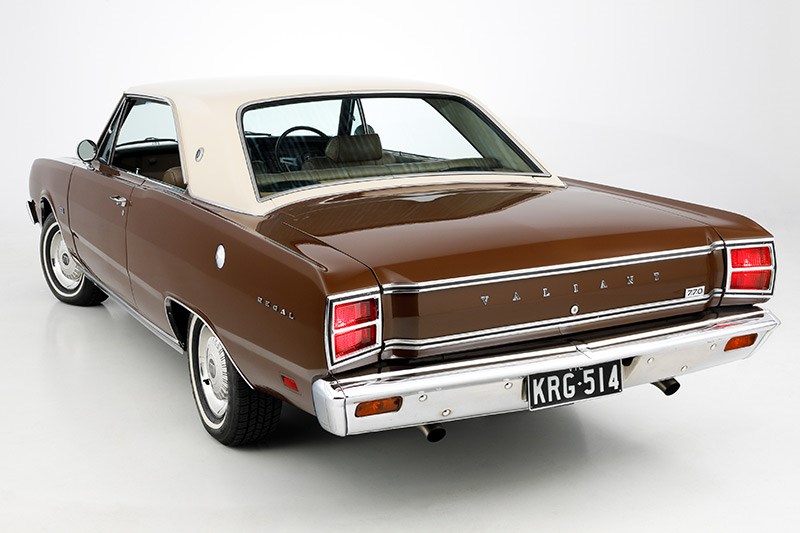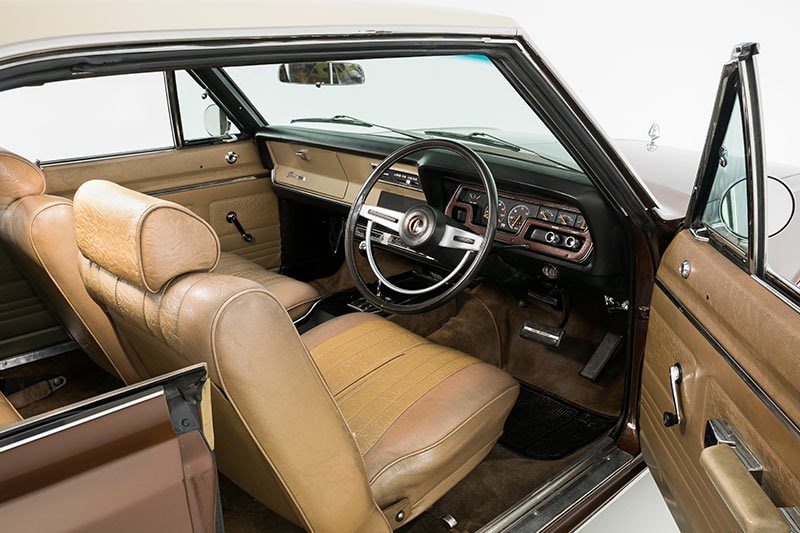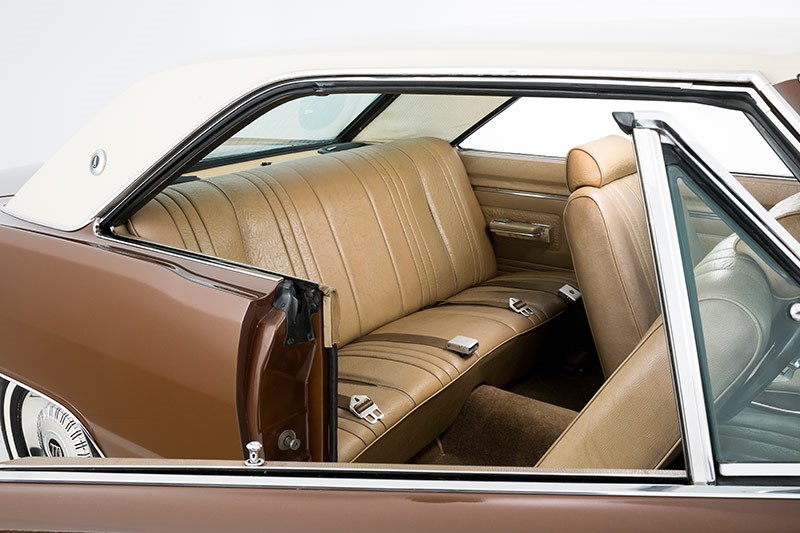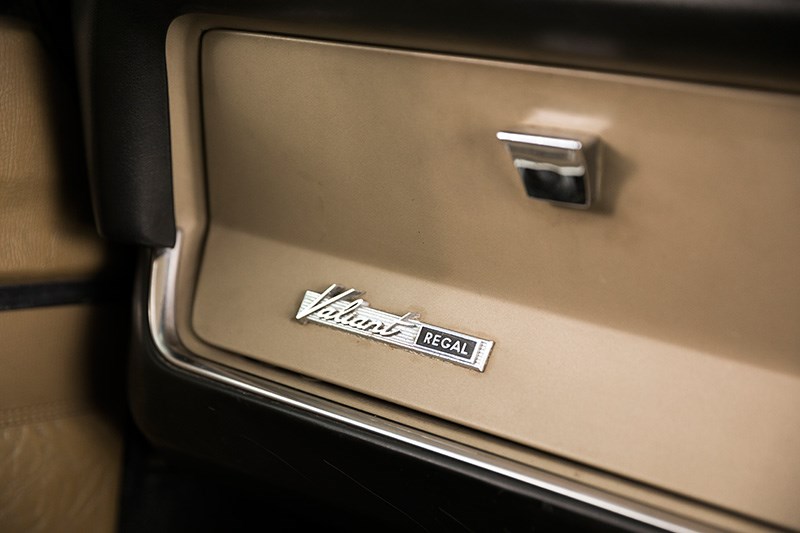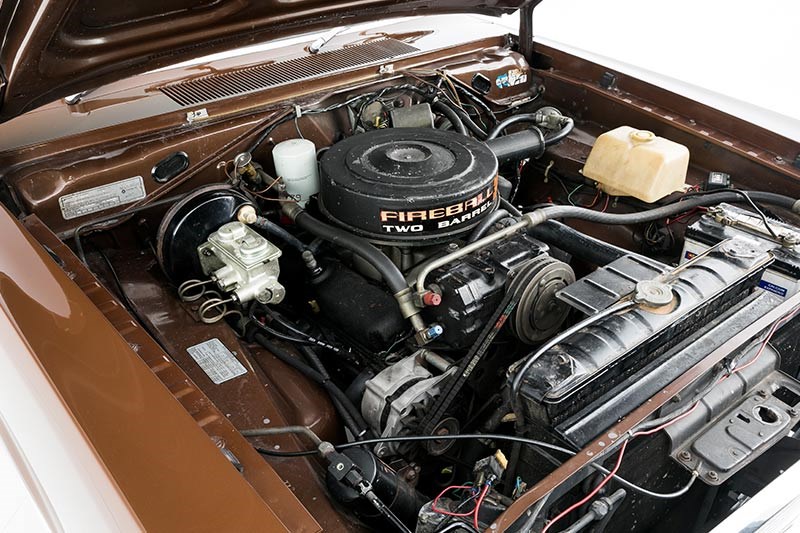 Locally-made coupes are in big demand at the moment and we reckon one like this Valiant VG Regal 770 would sit very nicely in the shed
Chrysler Valiant VG Regal 770
Scratch around the period ads for this car and you'll trip over a wonderful vision: a publicity shot of former World Champion Stirling Moss casually leaning up against a car just like this one, with two young female admirers hanging out the windows.
Launched in 1970, the VG series brochure featured sedans in various states of trim, wagons and of course the coupes. Mixing and matching of engines and transmission meant there were myriad variants, which is typical of the period.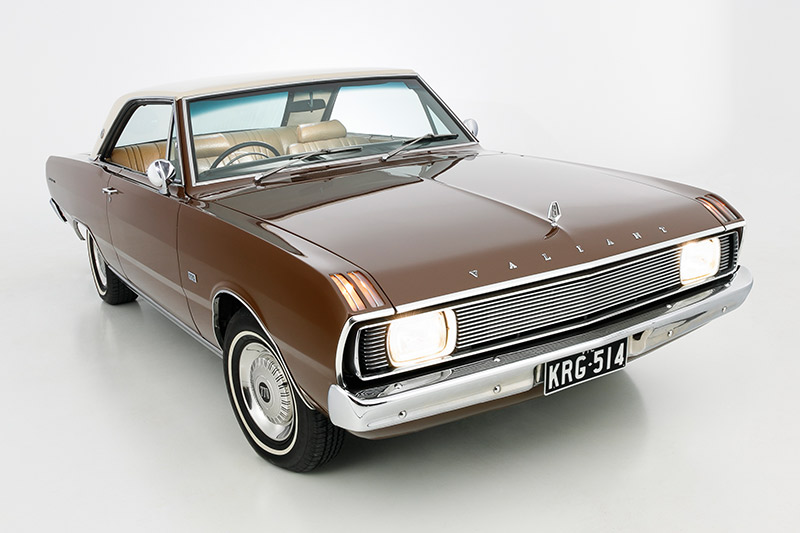 But really the big news for the brand was the launch of the Hemi six, developed locally at a reported cost of $33 million, over five years. And that's why Moss was involved – primarily to explain and promote the advantages of the new engine.
The 245ci (4.0lt) powerplant was light and Chrysler rightly claimed it was a potential competitor for many contemporary V8s. That said, the good old 318 (5.2lt) Fireball V8 remained King of the Hill for the brand locally, and was at the top of the list of engine options. It claimed a healthy 230 horses in two-barrel form (though only a little ahead of the top-line 4-barrel Hemi six at 211) and had a reputation for being pretty much indestructible.
Market review: Chrysler Valiant hardtop, Pacer and Charger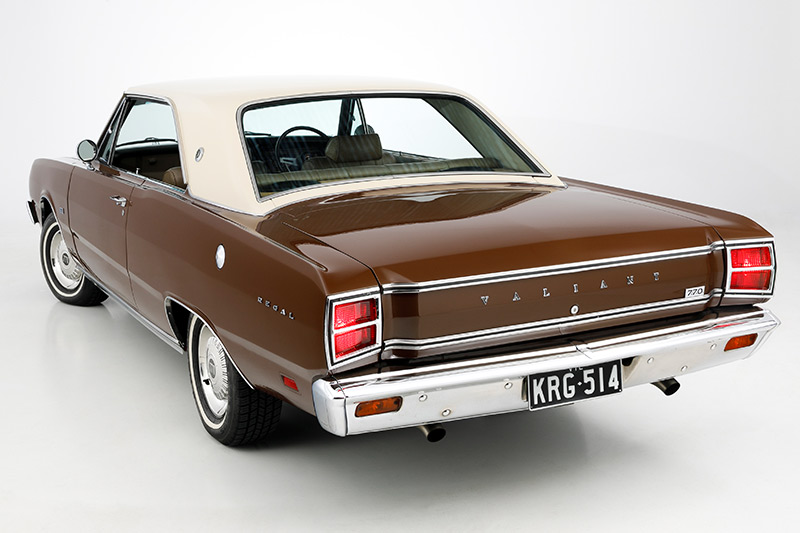 The Fireball 318 is also known in Chrysler-speak as a second-gen LA engine and has an incredibly long lifeline (1964-2003), seeing service in cars, trucks, boats and industrial applications. It runs 'wedge-shape' combustion chambers . In case you were wondering, the LA designation stands for Light A (there was an A-series predecessor) and not the more obvious city name.
If you could afford a Regal Hardtop 770 like this, you were making a bit of a statement: that you had some cash to throw around, wanted something that was luxurious for its day, and didn't mind sinking the right slipper to get a bit of performance.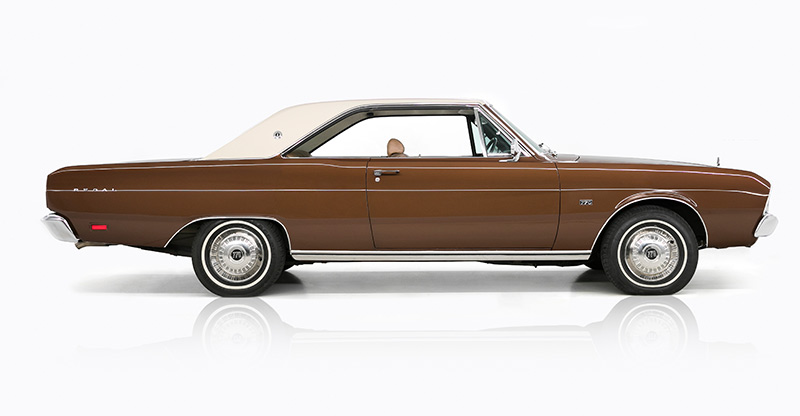 You could in fact order the 245 Hemi in this car, though in 185hp form. In either case, you scored a three-speed auto with centre console shifter. The Regal also copped additional chrome, two-tone paint or vinyl roof and fancy hubcaps. Inside there was a pretty comprehensive instrument cluster, bucket seats with special trim and a few additional decorative touches.
Buyer's Guide: Valiant VF Pacer
The chassis was a pretty basic affair, with a torsion bar independent front end and a live rear axle sitting on elliptical springs. Steering was by worm and ball.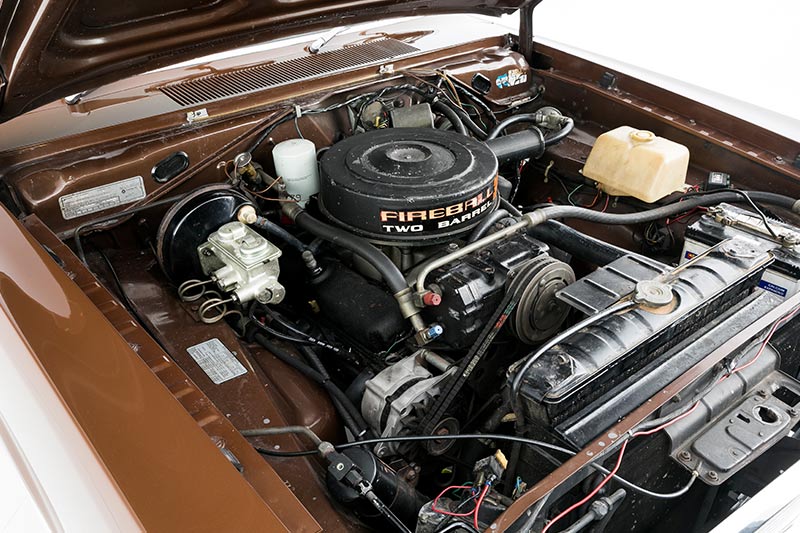 You scored dual circuit brakes, though whether there were front discs and power boosting involved depended on the model. In the case of the Regal 770, you scored the premium package.
This would have set you back near enough to $4000 back in the day – a substantial amount of money. For that you got what qualified locally as a big car and a very big coupe. The basic platform had been introduced with the previous VF series, based on the Dodge Dart.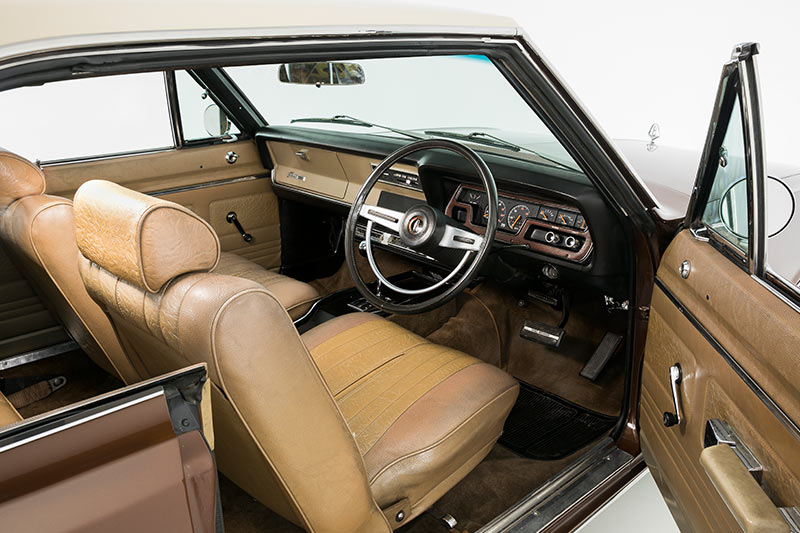 If you check out the car on these pages, owned by Sotirios "Sam" Xerizotis, you'll see it's an exceptional survivor. One of those cars you'd be very wary of over-restoring. Sam had recently got the paint professionally touched up and minor panel dent removed, which we reckon is the way to go. This car is in that state where it's questionable whether the cost of a full restoration could be justified on financial grounds, and it seems smarter to keep it as a tidy runner.
Reader resto: Chrysler VG Valiant
It didn't just turn up in our photo studio by accident – we actively went hunting for one and, thanks to the local Chrysler club, tracked it down. The reason? This is a great example of a mid-level collectible car that hasn't yet seen values spiralling into the stratosphere.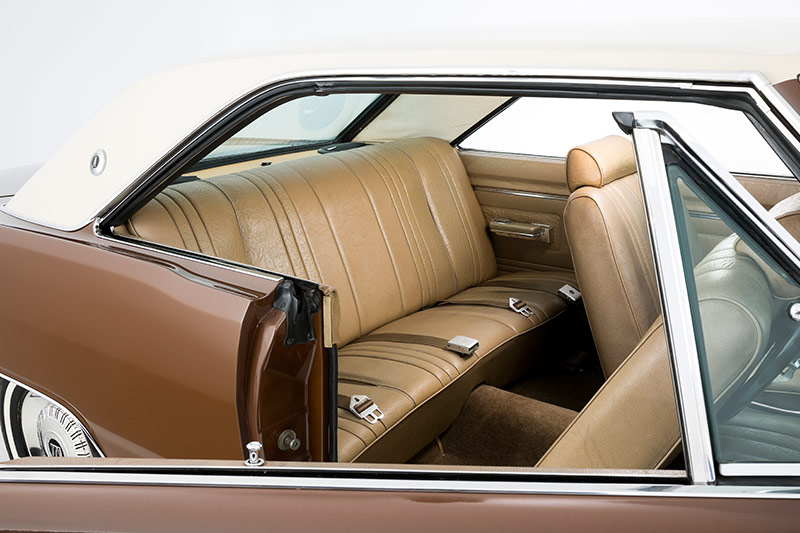 Right or wrong, if there's the choice of an original six or V8, collectors will pay a premium for the latter and something like this would be a pretty safe place to park your money.
Working in its favour at the moment is that a lot of the potential owners grew up knowing older relatives who had cars of this era, and they bring back fond memories.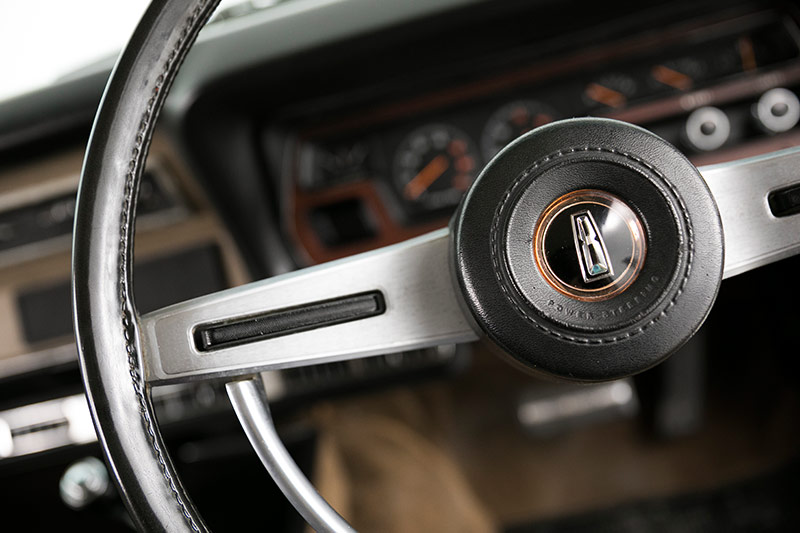 Just as important in this price range is the car remains a usable classic – reliable, easy to drive and comfortable. For the restorer, some parts such as trim can be a bit of a challenge. As for the mechanicals, parts supply for the essentials is plentiful.
These hardtops are very high on our 'buy' list at the moment. They still represent value, particularly in a market where importing mid-priced American alternatives is becoming increasingly difficult.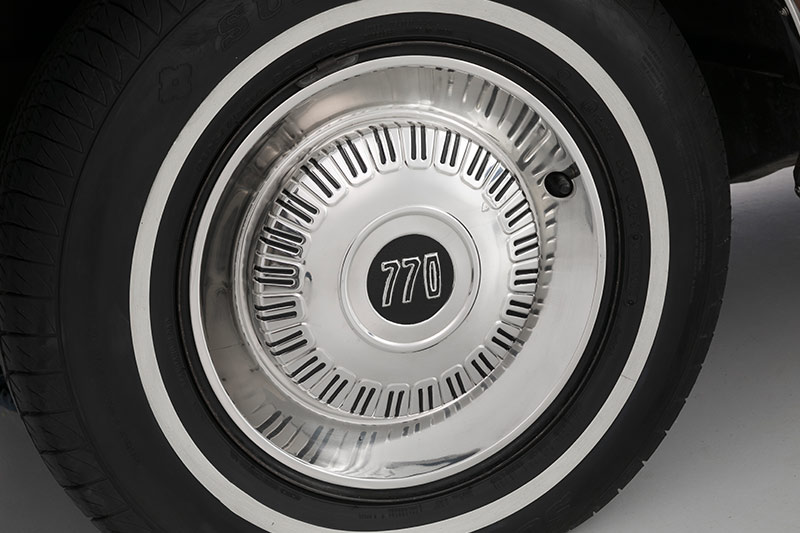 VF/VG MARKET REVIEW
One of the issues for the would-be hardtop buyer is keeping pace with the expectations of the market.
While they've unquesrtionably always had their fans, the prices have firmed up in a big way over the last few years. There's no significant race history with these cars, so you won't see GT-HO levels of pricing (then again who knew Kombi prices would be where they are?!), but the loss of local car manufacturing and a new generation of fans coming through has created plenty of interest.
As with all collectibles, condition is critical. A good Pacer will command premium money, but the full luxo 770 won't be far behind. Owners are generally asking $20-40k for coupes.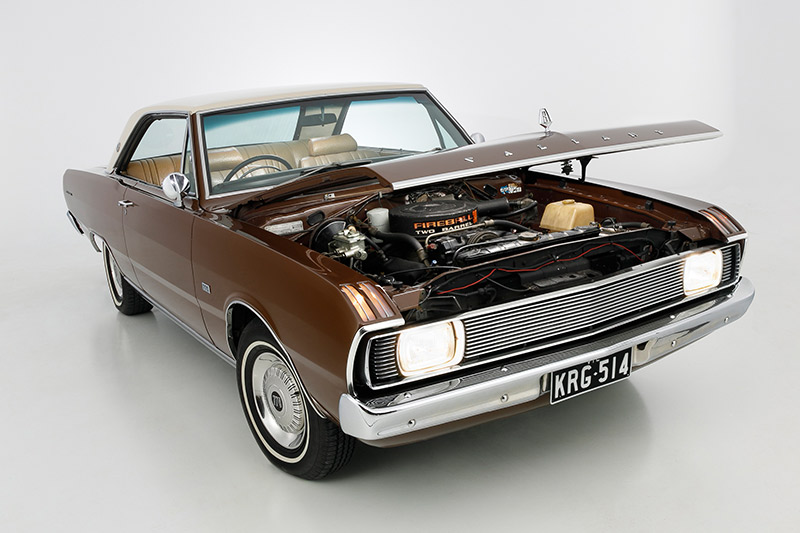 Chrysler Valiant Regal 770 Coupe Specs
BODY 2-door coupe
ENGINE 5.2lt V8
POWER & TORQUE 172kW @ 4400rpm, 461Nm @ 2400rpm
PERFORMANCE 0-100km/h 8.5 seconds
TOP SPEED 180km/h
TRANSMISSION 3-speedauto
SUSPENSION Front – itorsion bars, telescopic shock absorbers. Rear – live axle with coil springs, telescopic shocks
BRAKES disc front, drum rear power-assisted
PRICE NEW @$4000
Thanks: Sam had some repair work done on his car just before we shot it and wants to thank his painter, Bare Bones Rods & Cycles in Coburg (Vic), for turning it around so quickly and doing a great job. Benny Mickle and Chris Jackson are the folk to talk to. Thanks also to George Bouzoukis and Tony Camarinos for their support with Chrysler restorations over the years.
Unique Cars magazine Value Guides
Sell your car for free right here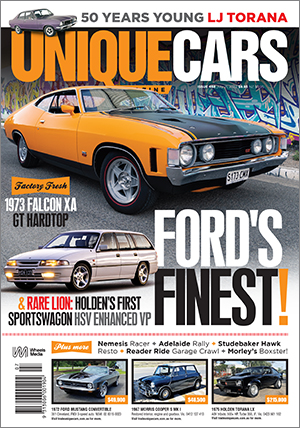 SUBSCRIBE TO UNIQUE CARS MAGAZINE
Get your monthly fix of news, reviews and stories on the greatest cars and minds in the automotive world.
Subscribe