Hot hatches: 2019 Volkswagen Golf GTI + Polo GTI - Toybox
---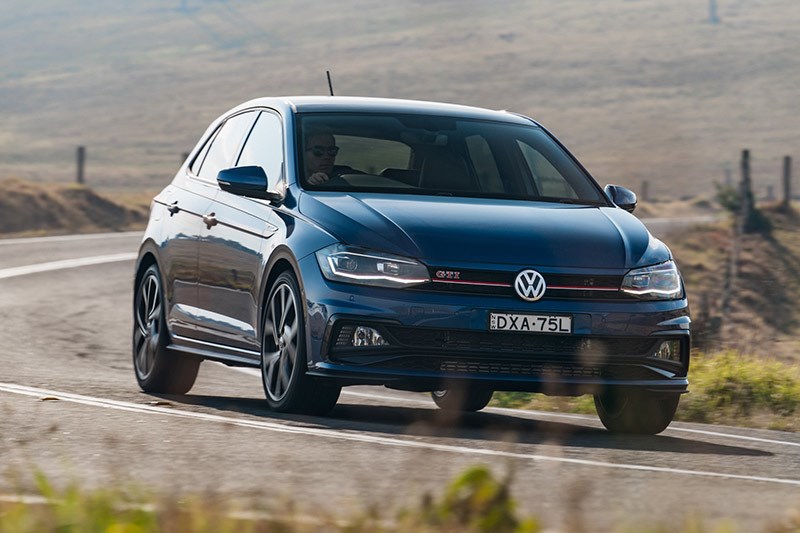 Many have copied but none have mastered hot hatches as well as Volkswagen
In 1976 Volkswagen made history with the introduction of the Golf GTI, creating the hot hatch phenomenon that thrives today.
The hot hatch is a simple recipe that many have copied but none has perfected like Volkswagen.
Take a practical three or five-door hatchback, give it more zip, grip, hip and make it engaging in every way.
| Read next: First-gen Volkswagen Golf GTI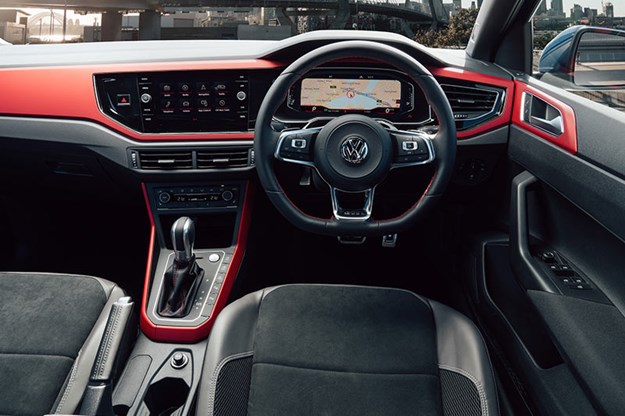 When the Mk 1 Golf GTI saw the light of day it was VW's only offering, but these days the German brand has hatched more hotties and if you have between thirty-five and sixty grand burning a hole in your pocket, you have plenty to salivate over.
We've chosen three models to take a look at.  The Polo GTI that is your entrée into hot hatchery VW style, the iconic Golf GTI and the Golf R Grid Edition, the cheapie of the all-wheel drive set.
So, let's jump in, buckle up and start with the Polo GTI.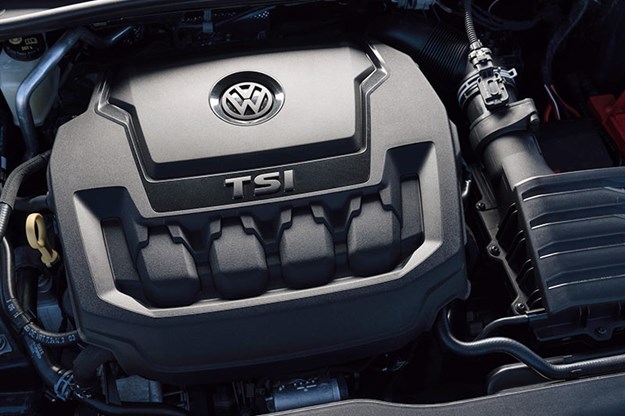 The 147kW four provides plentiful performance in the trim Polo package
About the same size as the fourth-generation Golf of the mid- 2000s the Polo GTI is fast, engaging and entertaining.
Under the bonnet lies a 147 kW two-litre, turbocharged petrol engine, the same as found in the stock Golf GTI. Its abundance of torque (320Nm) gives it plenty of useful low and mid-range dash, scooting to 100km/h in 6.7 seconds on its way to a top speed of 237km/h. There are only two pedals inside as VW has dropped the manual box in favour of six-speed DSG. I love the involvement a manual gearbox brings but this rapid-fire transmission, with paddle shifts is a top-shelf performer and I actually didn't miss the third pedal one bit.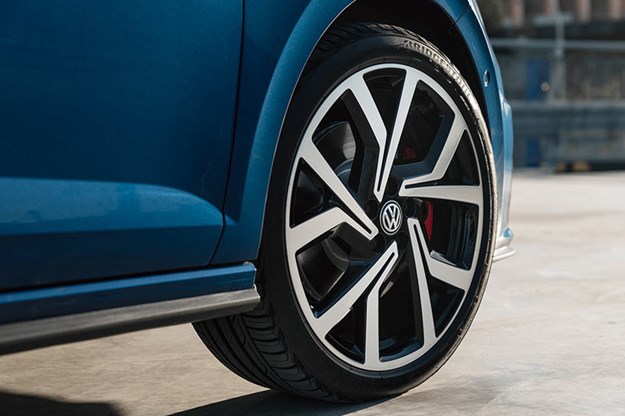 The Polo GTI sits 15mm lower than other Polos and setting it further apart, it wears a beefier rear torsion beam, and electronic diff lock, driver adjustable dampers for its sport suspension and rolls on 17-inch alloys with wider tyres. The sum total effect of these features is spades of effortless enjoyability on tight and twisty blacktop. Behind the wheel it feels fast balanced, lively and cemented to the road, with little body roll. Brakes are strong and the steering is sharp and direct, making it easy to drive quickly – a real point and squirt delight. I reckon it could even give the bigger and more powerful Golf GTI a fair run for its money on some roads.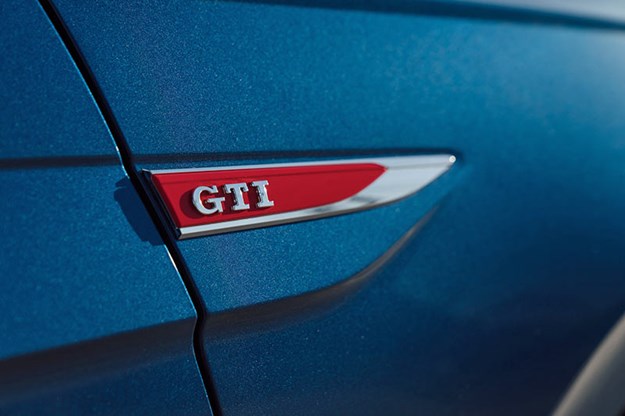 Versatility is the hot hatch party piece and the Polo GTI, like the Golf GTI and Gold R Grid Edition, is a breeze to live with chugging around the burbs. The boot can devour a surprising amount and it's quite roomy for four, with plenty of space up front in the snug-fitting tartan trimmed seats and I love the red dash.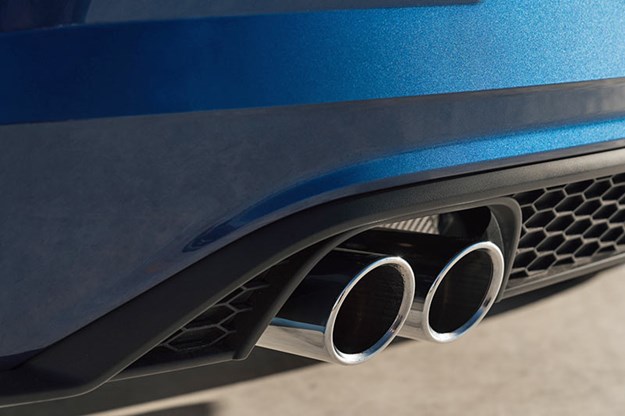 Performance isn't all you get for your moolah with tech inclusions like Apple CarPlay and Android Auto driven through an 8-inch hi-res touch screen, a leather trimmed steering wheel festooned with buttons and the paddle shifts. It also has LED driving and brake lights and a subtle body kit along with plenty of safety kit and driver assist tech. This includes adaptive cruise control, blind spot monitoring, reversing camera, parking assist and city emergency braking. It may be the entry model GTI but it has the classy quality look and feel of its bigger and more expensive brethren.
Now to the original and still the best – the latest generation Golf GTI.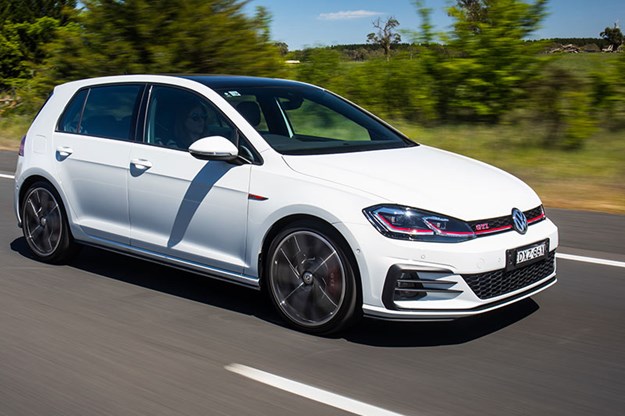 Just about every brand in the land has thrown a competitor at it and while some have come close, none has matched it for its cocktail of performance, liveability, quality and refinement.
The original Golf GTI, featured three doors, chrome bumpers, tartan seats, a golf ball gear knob and black grille with red borderline.
The latest is a little different – the chrome bumpers have been replaced with plastic, the manual gearbox has gone to God and the body has two more doors. What hasn't changed is its essential fast and fun character.
| Read next: VW Golf GTI Mk7 review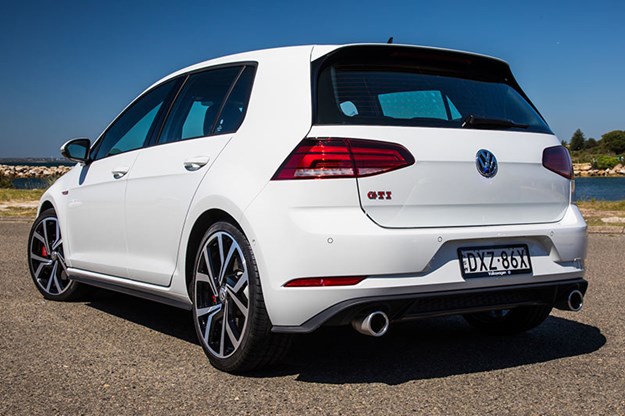 Powering the latest Golf GTI is a 180kW/370Nm 2.0-litre turbo-four mated to a seven-speed DSG that drives the front wheels through an electro-mechanical differential pinched from the Golf R, as are its ventilated front and rear disc brakes.
From zero to 100km/h the Golf GTI makes it half a second quicker than the Polo GTI and top speed is 250km/h. Fulsome torque from low revs continues up to the 6500rpm electronic cut-out for plenty of oomph through bends and each downshift is announced with a theatre of pops entwined with the husky exhaust tone.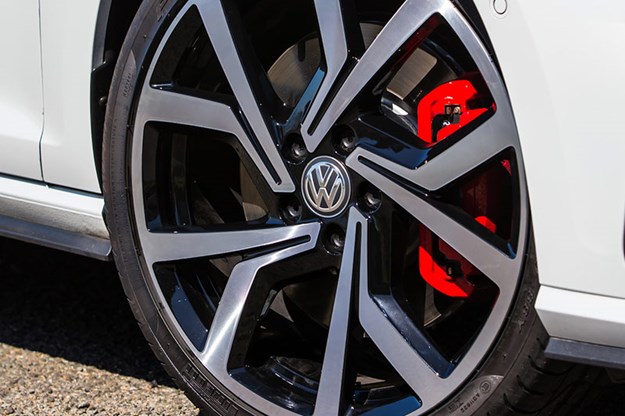 Its extra heft gives it a secure on-road feel, yet it feels equally as lively and agile as the Polo GTI. Its adjustable dampened sport-suspension absorbs lumps and bumps in its stride and the strong brakes are less bitey than on the Polo GTI. The crisp steering allows pinpoint accuracy and there is just a slight hint of body roll for a greater impression of speed.
At the controls the Golf GTI feels heavier than the Polo GTI but with the same precision. It is just as adept at pootling around town and tearing up a backroad as its smaller sibling. What's more its exceptional refinement, ambience and library quiet interior make an interstate trip as pleasant and easy as a drive to the shops.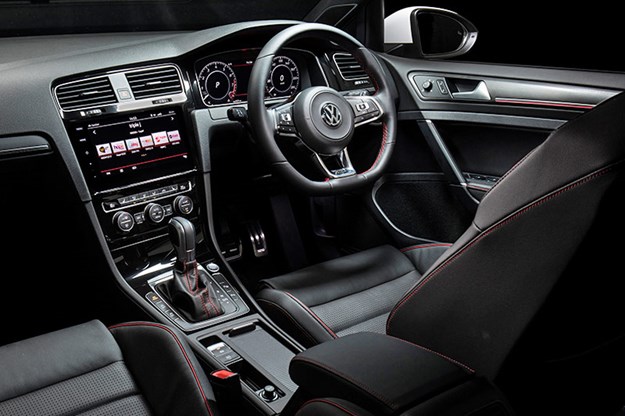 With this latest GTI there is extra icing on the cake. Because what were once options – front assist with city emergency brake, pedestrian monitoring, adaptive cruise control, lane assist with adaptive lane guidance, traffic jam assist and a blind-spot monitor with rear traffic alert – all come as standard. Another standard inclusion is LED headlights with light assist. On the tech front the Golf GTI has an active information display with digital instruments and a 9.2-inch colour infotainment screen with a swag of apps and functions.
The bottom line is the Golf GTI actually feels far more premium than its sticker price. 
Now for the Golf R Grid Edition – a limited-edition special that finished its run late 2018, with a few still out there in dealer land.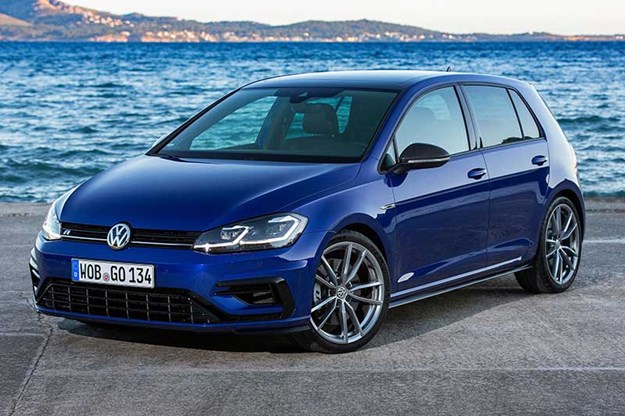 It's the powerhouse of the trio with a 213kW/380Nm wallop. Zero to 100 is done in 4.8 seconds and top speed limited to 250 km/h – all this thanks to the two-litre turbo four, feeding the 4MOTION drive through either a six-speed manual transmission or optional seven-speed DSG.
In order to sell it for an astonishing $47,990, Volkswagen discarded superfluous kit like the active info dash and leather seats, replaced with analogue gauges and manually adjustable alcantara pews. The infotainment screen has shrunk to 8-inches. The full Golf safety suite comprising autonomous emergency braking, pedestrian avoidance, driver alert monitors, traction/stability controls and active LED headlights is retained. Be assured the Grid Edition retains an upmarket environment. 
Its 4MOTION drive provides incredible grip, like it has been welded to the tar. With just 1.9 turns the steering is direct, well-weighted and full of feedback. Driver-adjustable damping provides everything from limousine ride to go kart handling.
Oddly the refined Grid Edition can feel less energetic than the GTI, a red hot performer, that does the business with a genteel feel.
HOT HATCH HISTORY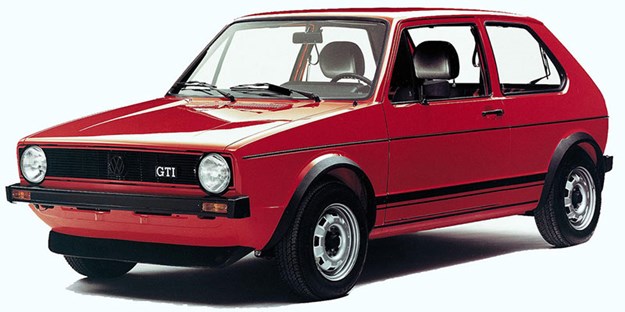 Over the 43 years since the first-generation Golf GTI hit the roads, Volkswagen has given us many hot hatches, so let's go for a quick wander down memory lane. We have to start with the original Golf GTI, for without it we wouldn't be here today. Although it had just over 70 kilowatts the Mk1 GTI was a fun drive. More importantly, it was a ground breaker. Another high-water mark in hot hatchery is the limited-edition Golf R32.
Shoehorned under its bonnet was a lusty 3.2-litre V6 making a respectable 184 kilowatts. Bolted to it was a six speed self-shifter or auto and all four wheels were driven. It is the grandfather of today's Golf R. The MkV GTI Golf is seen as the car that took the badge back to its roots as a fun exciting hot hatch for drivers and not just the most expensive Golf in the bag as the Mk III and IV were seen by many. Come 2012 Volkswagen grew its GTI range to include the Polo that was like a two-thirds scale Golf GTI and just as much fun for less outlay.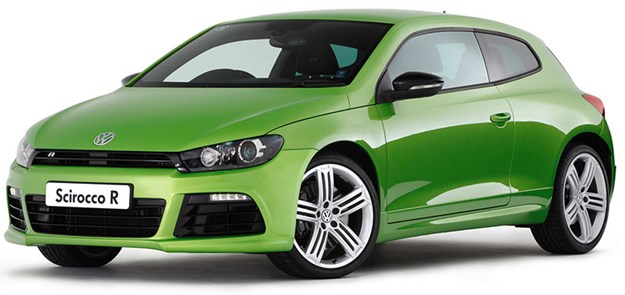 A worthy addition before that was the Scirocco with its menacing coupe lines, puffed guards, crouched stance and hatchback practicality.
2018 Volkswagen Golf R Grid Edition
BODY: 5dr hatch
ENGINE: 2.0-litre turbocharged petrol engine
POWER/TORQUE: 213kW/380Nm
PERFORMANCE: 0-100KM/H: 4.8 secs
TOP SPEED: 250km/h
TRANSMISSION: 6-sp Manual
BRAKES: F & R
PRICE: $47,490 + ORC
2019 Volkswagen Golf GTI
BODY: 5dr hatch
ENGINE: 2.0-litre turbocharged petrol engine
POWER/TORQUE: 180kW/370Nm
PERFORMANCE: 0-100KM/H: 6.2secs
TOP SPEED: 250km/h
TRANSMISSION: 7-sp DSG
BRAKES: F & R
PRICE: $51,109 drive away
2019 Volkswagen Polo GTI
BODY: 5dr hatch
ENGINE: 2.0-litre turbocharged petrol engine
POWER/TORQUE: 147kW/320Nm
PERFORMANCE: 0-100KM/H: 6.7 secs
TOP SPEED: 237km/h
TRANSMISSION: 6-sp DSG
BRAKES: Discs F & R
PRICE: $35,894 drive away
Classic Australian Family Car Value Guide home page
Muscle Car Value Guide home page
Japanese Classic Car Value Guide home page
Sell your car for free right here
Unique Cars magazine Value Guides
Sell your car for free right here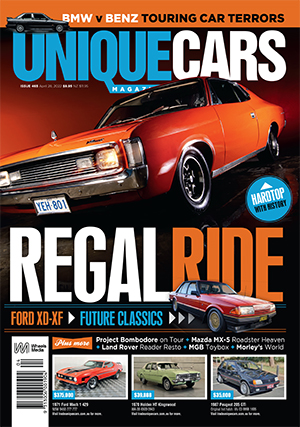 SUBSCRIBE TO UNIQUE CARS MAGAZINE
Get your monthly fix of news, reviews and stories on the greatest cars and minds in the automotive world.
Subscribe