2008 Aston Martin V8 Vantage review
---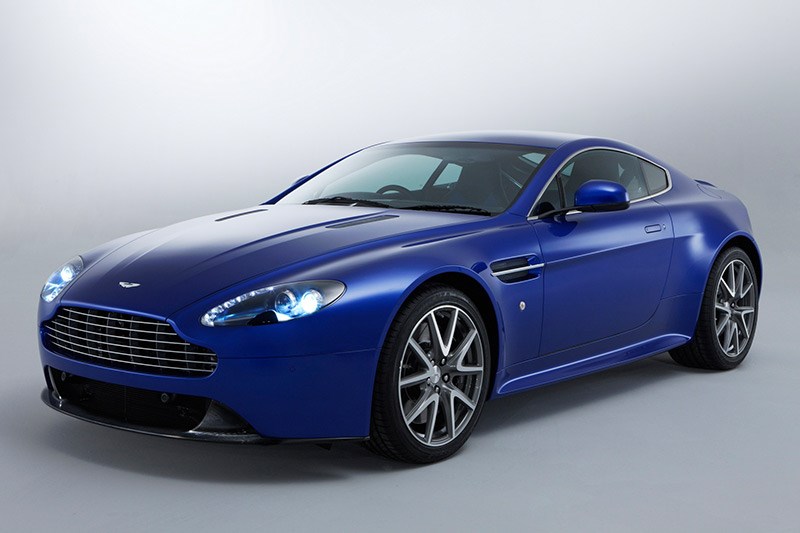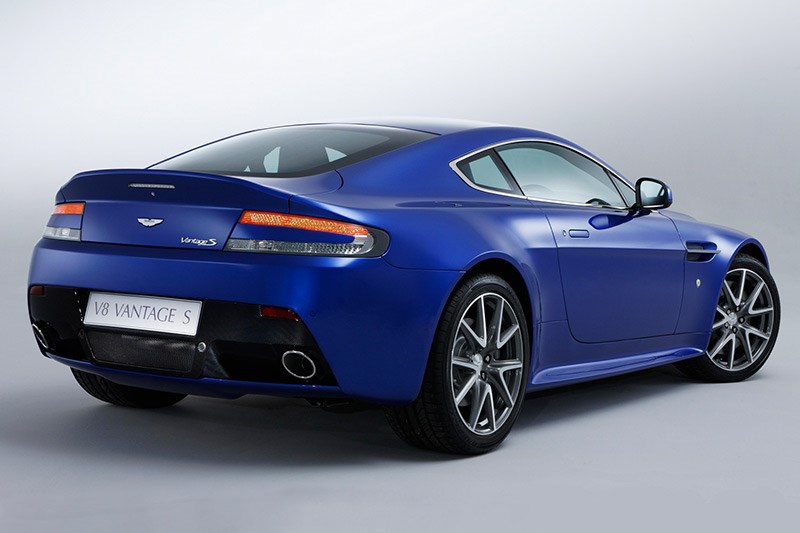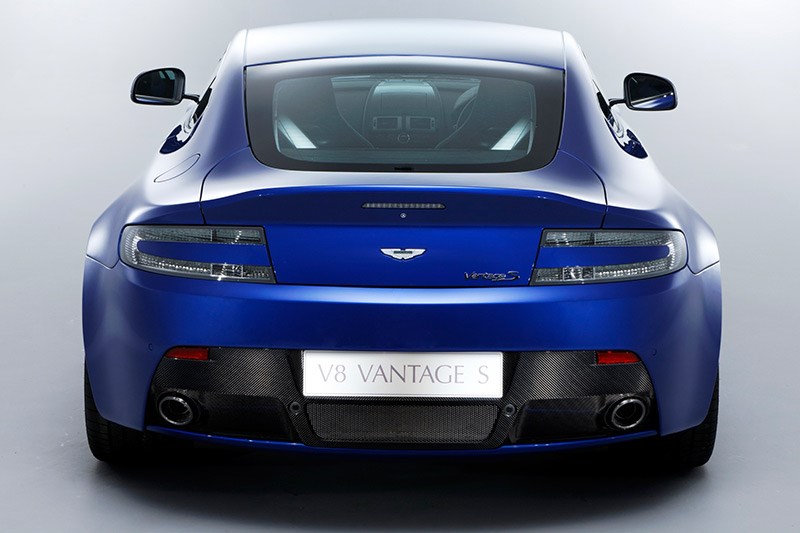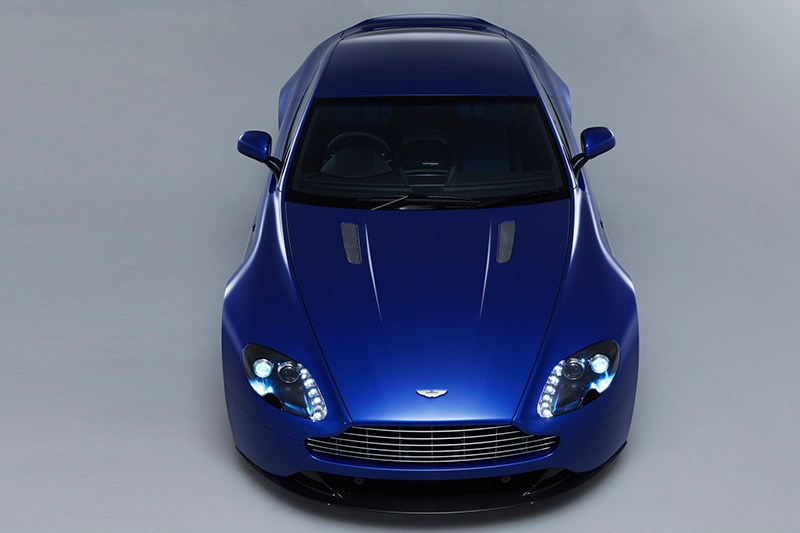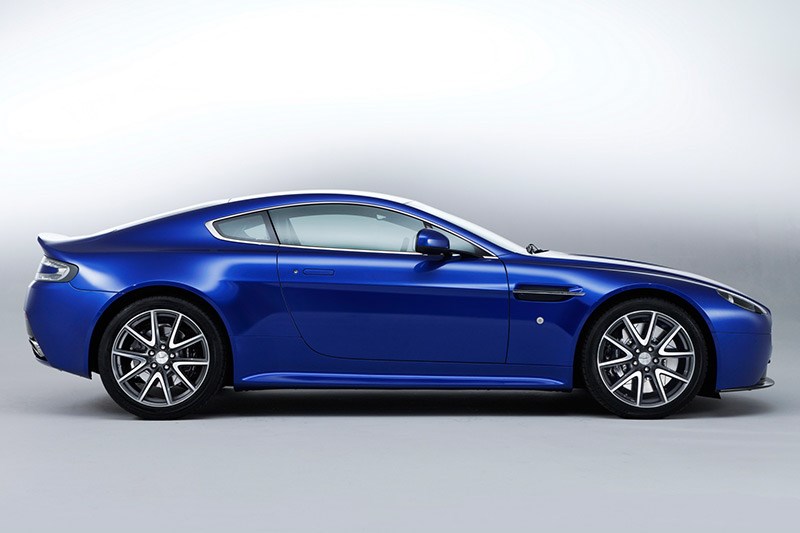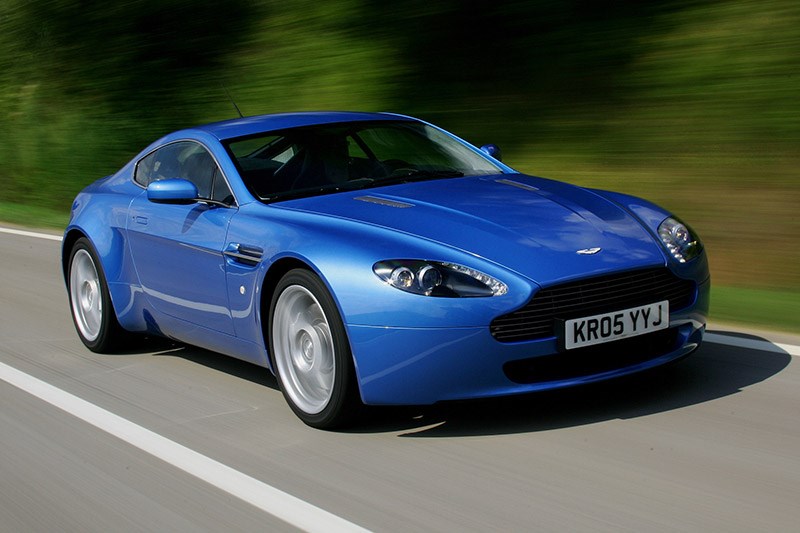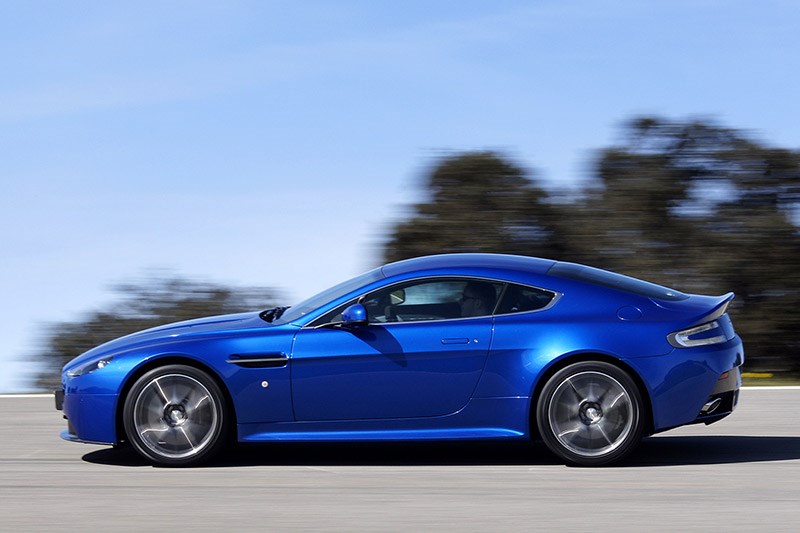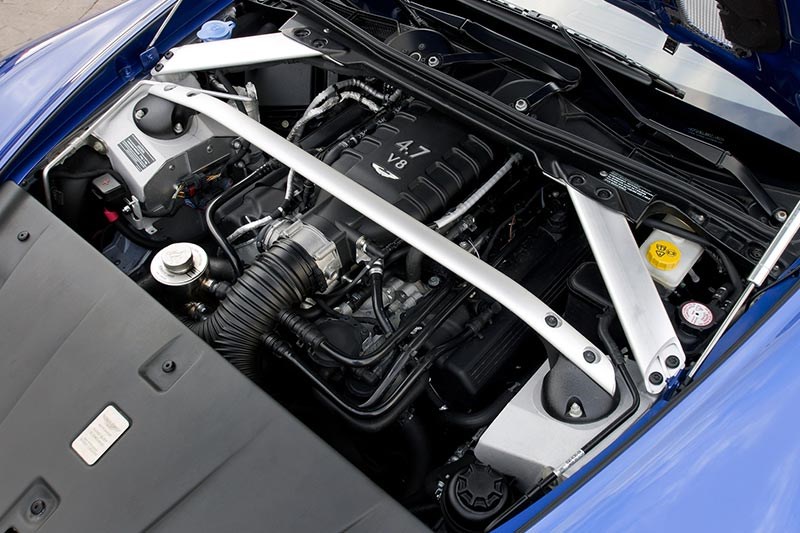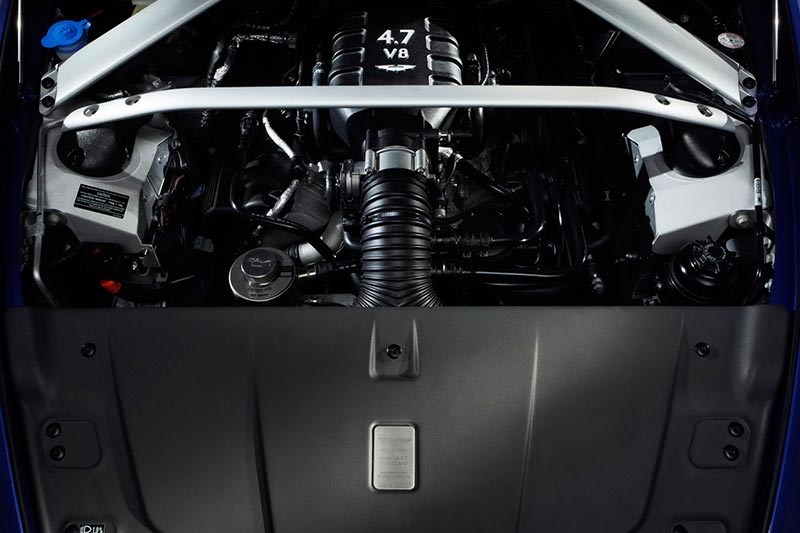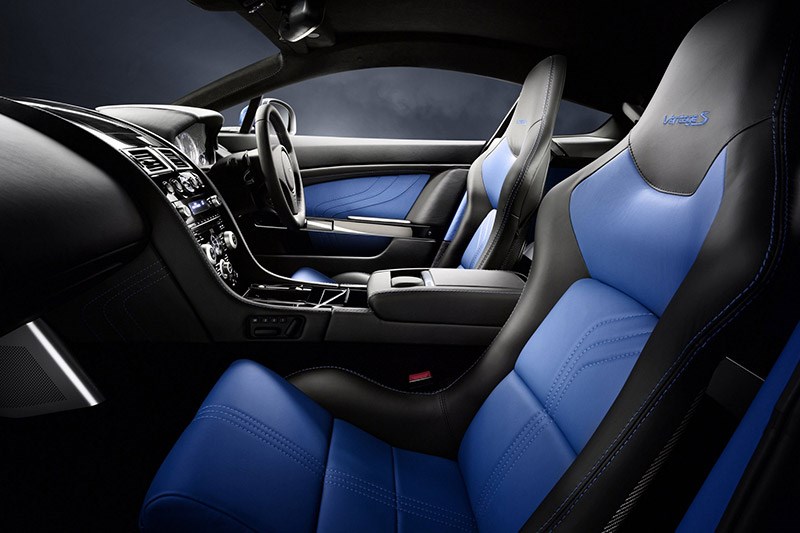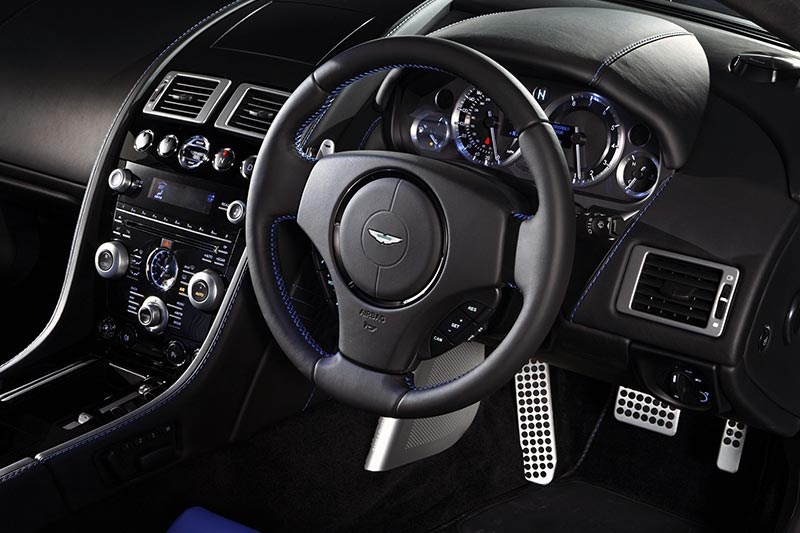 A V8 brute in a hand-made suit. Is this rear-driven stunner a future classic?
Aston Martin V8 Vantage
Depreciation can be fickle. But what is the bane of sellers can be the treasure of buyers.
Especially in new cars, sellers will take the brunt of the downward dip, but secondhand buyers can save some serious coin if they're willing to wait for their dream car to drop in price.
With the rate of technology change, quick turnover of mid-cycle updates and even entire model lifecycles, semi-modern sports cars offer a sweet proposition – they're often not enough to be considered a classic or nostalgic, but are often swept to the side and forgotten in the face of the newest flash metal.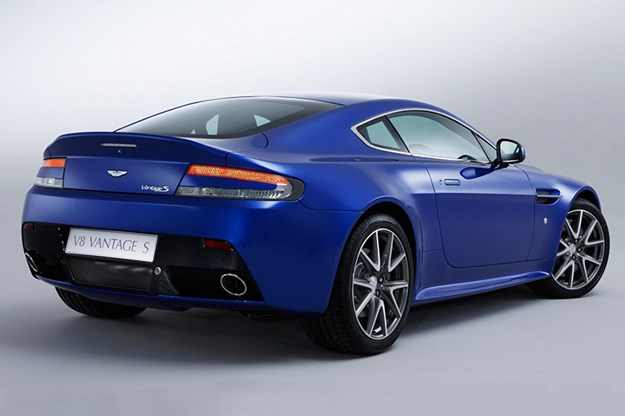 With a burly V8 up front, driven wheels in the back, and a luxurious leather-clad cabin in between – Aston Martin's most agile and lithe offering is possibly at its lowest on the secondhand market, and offers big-buying for anyone looking at a premium two-door performance coupe.
| Watch next: John Bowe drives the Aston Martin Rapide
Originally, this car cost north of $250,000 when new and was aimed squarely at the Porsche 911, its main rival. Currently, it sits around just a third of its sticker price on the secondhand market.
With design penned by Henrik Fisker, the V8 Vantage is one of the more handsome Astons of this millennium. It's almost 25cm shorter than it's longer and larger relative, the DB9, but just as wide – giving it a muscular squat stance with little overhangs. Each end is framed by soft and handsome curves, so its styling won't scream at you, but will instead command attention with a grace and maturity lacked by some of its more theatrical contemporaries.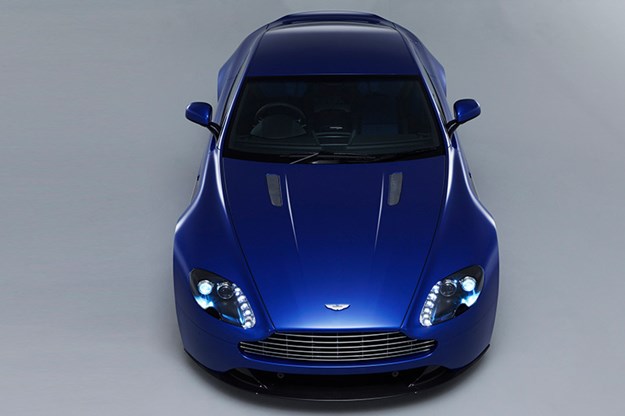 The chassis structure itself is a shortened version of the bonded aluminium architecture found in the more expensive Vanquish and DB9.
| In the news: Aston Martin Heritage Works Heritage showroom opens in Mayfair London
Upon release, the V8 Vantage was powered by a 4.3lt quad-cam 32-valve V8, capable of an admirable 273kW, though the range was updated in 2008 and saw the engine swell in displacement to 4.7lt. Based loosely on the Jaguar AJ-V8 engine architecture, Aston Martin produced almost all of the internals and ancillaries in-house, and hand built the engines in their Cologne, Germany factory.
In 4.7lt guise, the Vantage can sprint to 100km/h in 4.3 seconds – and should pull up with just as much ferocity thanks to monolithic 380mm front brake rotors – clamped down by massive six-piston calipers.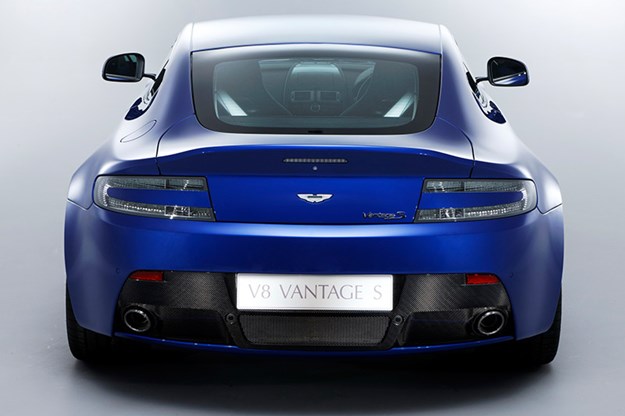 It makes a good noise too, not overly brash like many contemporary AMGs, but sings a more refined tune, with a hearty but restrained rumble down low in the rev range. The exhaust system too features intricate butterfly valves that open above 4000rpm, releasing a much more burly eight cylinder bellow when you really give it the beans. Though if you do desire a more vocal bark at low revs, you can simply pull the fuse (#22) to keep the valves open all of the time!
| Read next: 2017 Aston Martin DB11 review
Open the signature butterfly doors; and you are greeted with a conveniently large aperture, and an encapsulating cabin awash with leather. The dash is minimal in its intricacy, with the centre console neatly stacked with climate control and infotainment controls. In true James Bond fashion, the navigation screen folds out from the top of the dash.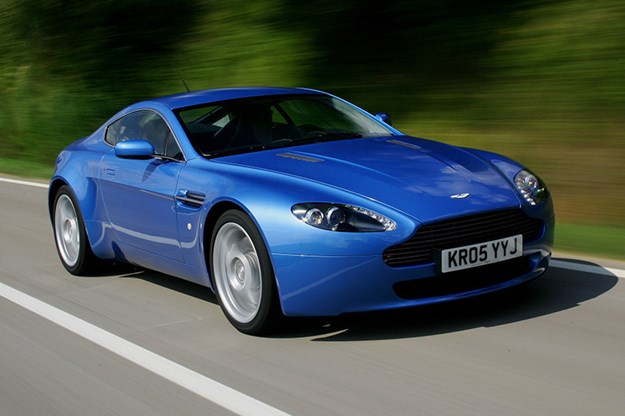 The baby Aston has aged beautifully
The seats are comfortable on long journeys, though side bolstering is somewhat lacking compared with the equivalent Porsche 997 Carrera.
Behind the two seats (yes, there are only two), there's a carpeted storage area, as well as a pair of neat aluminium roll-over bars.
Further aft, the boot and rear window open as a one-piece hatch, providing a copious 300 litres of storage space.
Steering is nicely weighted, but smooth, and the driving experience still feels mechanical and involved. In manual guise especially the shift-action is sturdy and at times may require some heft – so evocative of its celebrated 80s V8 predecessors.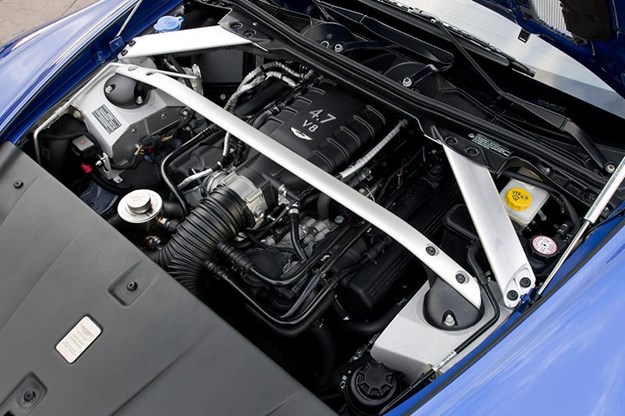 Aston Martin's V8 is a smooth and charming unit
While the baby Aston has a lot going for it, if you're after scalpel sharp performance also check out a Porsche 911, of which Lorbek has many.
Though it was Aston Martin's most athletic offering at the time, it still remains a grand touring car first and foremost.
It will transport you anywhere, at a brisk pace, in complete comfort.
While its rivals may be a marginally quicker – the Aston's true party trick is how it makes you feel.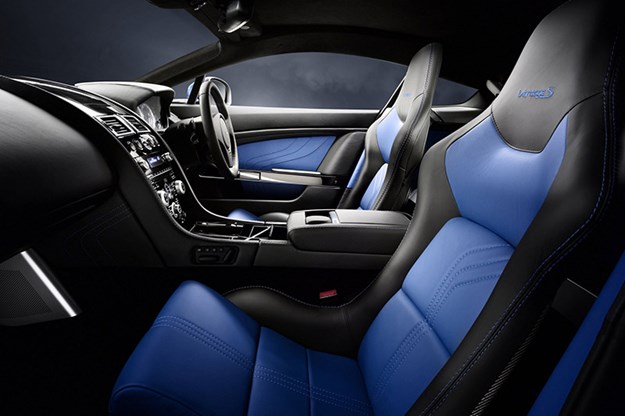 Would you be happy walking out to see this handsome classically proportioned coupe in your garage? We sure would! And if you agree, pre-facelift models can be had for around $80,000 - $90,000. A manual would be our pick, but there's little price disparity between the two.
Tack on an extra ten-grand for the updated 4.7lt model. And yes, there is a V12 model too, which is glorious – but you'd best be prepared to jot down a "1" or a "2" in front of the above values.
With premium manufacturers increasingly downsizing their powerplants, and shying away from the faithful manual gearbox – there's plenty of headroom for these cars in the future, as there will be a time when rear-drive V8s are looked back on much the same way as the Aston Martin's of old.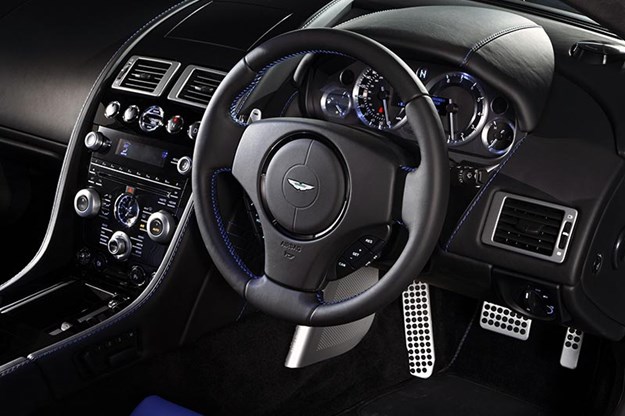 VANTAGE - WHAT'S HOT
The V8 Vantage was a breakout mainstream success for Aston Martin and by all accounts, they are fairly reliable. This is a car you could very well feasibly use every day, and at this price point it lands it squarely in mid-spec C-segment BMW and Mercedes territory.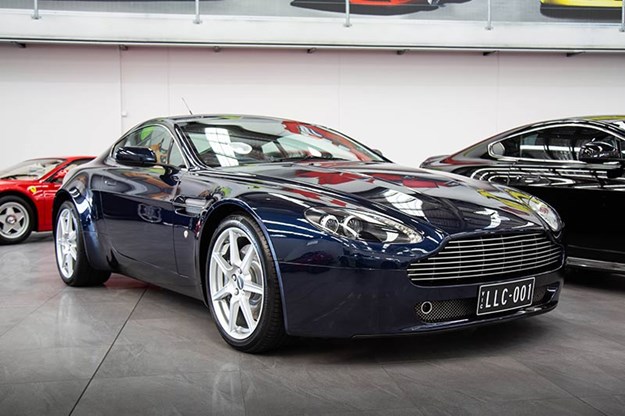 David Lorbek of Lorbek Luxury Cars in Melbourne, pointed us to this stunning Midnight Blue example. He said it was "one of the best bang for buck purchases" they have, and is an "incredible amount of car for the money".
With black leather interior and a six-speed manual to boot, we agree it's a seriously tempting proposition at $84,888.
V8 Vantage owners report few known issues, notably a rare software bug whereby the doors have problems locking – however this is an easy fix by the dealership and most problems occurring in these hand- built cars should have been nipped in the bud when new and under warranty.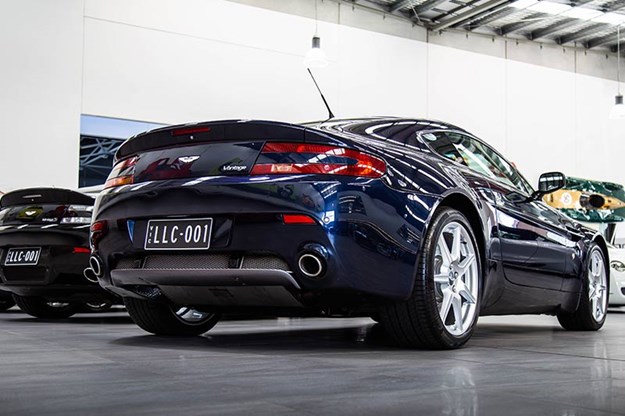 2008 Aston Martin V8 Vantage (facelift)
Engine 4735cc Quad-OHC 32v V8
Power 318kW @ 7300rpm
Torque 470Nm @ 5000rpm
Gearbox 6-speed manual/7-speed Sportshift II automated manual
Brakes Ventilated, grooved two-piece discs 380mm, 6-piston calipers (f), ventilated, grooved steel discs 330mm, 4-piston calipers (r)
Suspension Independent, Double wishbone, Coil springs (f), Independent, Multi-link, Coil spring (r)
Weight 1630kg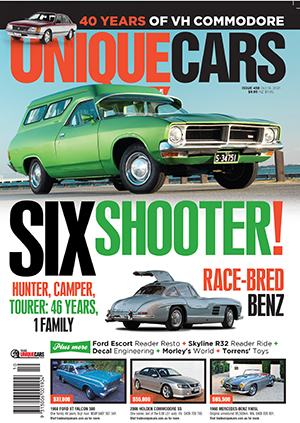 Subscribe to Unique Cars Magazine and save up to 42%
Australia's classic and muscle car bible. With stunning features, advice, market intelligence and hundreds of cars for sale.
Subscribe