Bygone Brands - Matra
---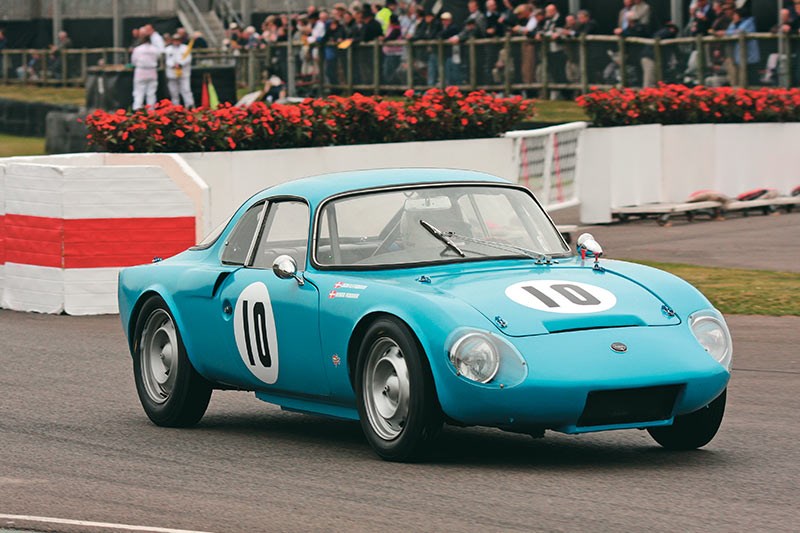 Next time you visit a local Festival of French Motoring or other excuse for a Gallic car gathering, keep an eye out for unusual shapes dotted among the Citroens and Simcas
From Unique Cars #306, January 2010 
Matra
While no attempt was ever made to sell Matras in this country, a handful of 1970s models have found their way here by way of private enthusiast owners. However, of the car that launched aerospace company Matra on its diverse automotive journey, there seems not a trace on local soil.
Better known for jet aircraft and military missiles, Matra acquired the Rene Bonnet business in 1962 and with it the world's first mid-engined production car. It was called the D-Jet – later amended by Matra to 'Djet' (with the D silent) – and from 1967 it was known as simply Jet.
Among its most prominent owners was pioneering cosmonaut Yuri Gagarin, who received an early build car in recognition of his first-man-in-space feat.
The Bonnet design used a tubular chassis with basic but attractive fibreglass bodywork. Despite being similar in size and shape to a Porsche 356, the D-Jet had only two seats and a rear compartment filled with 1.1-litre Renault engine.
Matra entered the project as body supplier via its new plastics and glass-fibre division and owned the facility where bodies were glued to the steel frame. By the time 150 cars had been built, Bonnet was in serious financial trouble and Matra headed the queue of aggrieved creditors. Its only option to recover the debt was to take over the Djet project and become a somewhat reluctant car manufacturer.
In original form, the Renault engine developed just 48kW, but with just 600kg to carry, the original D-Jet could still reach 165km/h. Later cars used Gordini versions of the 1.1-litre that produced 60kW or a 1.3-litre with 78kW and 210km/h.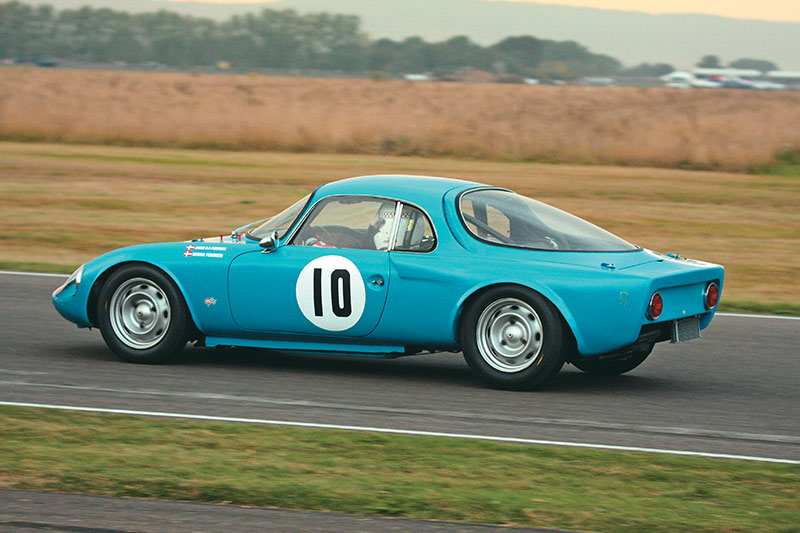 Having poached design engineer Philippe Guedon from Simca, Matra set him to work on a successor to the Djet. The result, first revealed at the 1967 Geneva Motor Show, was the practical but far less attractive M530A. Modifying the structure to accommodate two extra seats while maintaining a mid-engine layout produced a car that was marginally shorter than the Djet but 255kg heavier.
Despite having a 1.7-litre Ford Taunus V4 engine in place of the Renault unit, the 530 took 14 seconds to reach 100km/h. Buyers didn't seem to care, though, and 9500 of the first all-Matra design were eventually sold.
Matra, in common with many car industry newcomers, was inspired to demonstrate its engineering prowess via motorsport. Unlike some brands which struggled for years before achieving notable success, Matra was immediately and extremely successful.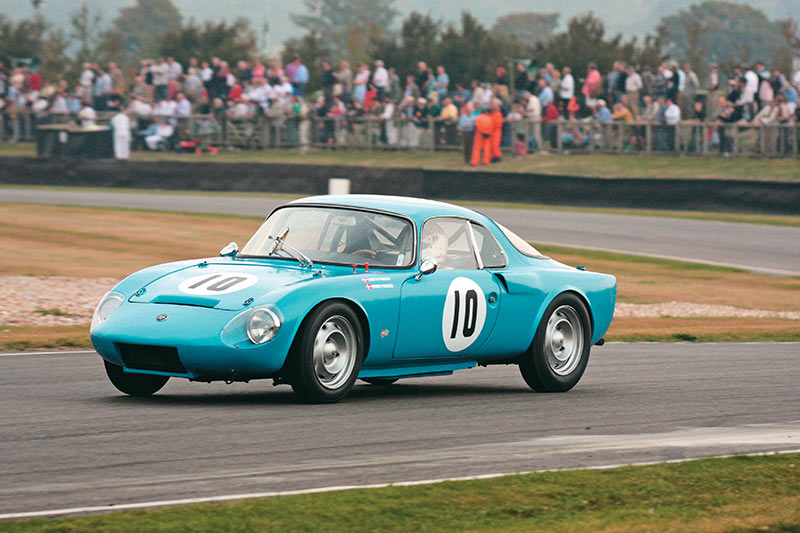 The first racing Matras contested European Formula 2 and 3 events but in 1968 the company joined forces with Ken Tyrrell and Cosworth to produce a car with the ability to win at F1 level.
After finishing second in 1968, Jackie Stewart took his first Driver's Championship the following year; leading a team that included Le Mans specialist Henri Pescarolo.
Courting Simca as a source of components for its road cars forced Matra into a reluctant split from engine supplier Ford. As Simca was the French arm of Chrysler and wanted nothing to do with a rival US brand, Matra developed its own V12 engine for Formula 1.
Also among the brand's innovations was the MS84 4WD, which ranked as the only all-wheel drive car ever to score points in an F1 race.
Unreliability denied Matra any further F1 success and it withdrew from openwheel racing in 1972. The engine survived though; powering Ligier cars during the '70s and scoring several F1 wins. When F1 engine regulations were changed to 1.5-litre turbo cars it was even sliced in half to produce a V6 but it was never raced.
Switching its track focus to sports car events brought equally rapid success. From 1966, sports cars had been run in tandem with the F1 effort but their record was unconvincing.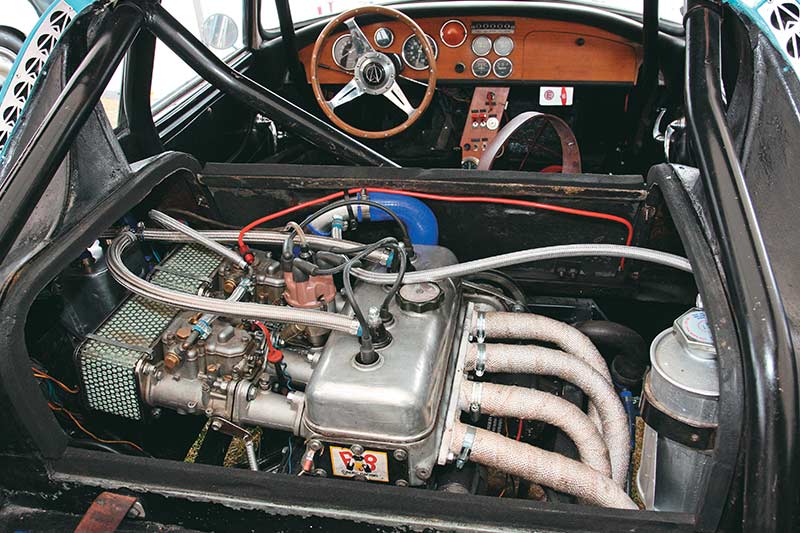 From 1972, and free to develop contenders for events including the Le Mans 24 Hour, Matra became the dominant force in world sports car competition. From 1972-74 the team took consecutive Le Mans wins; finishing 1-2 in 1972 and 1974.
With victories in Europe and the US, Matra won the 1973 Sports Car Constructors' title, repeating the achievement in 1974 when it won nine out of 10 events contested. It then announced its withdrawal from all motorsport.
The Simca link allowed Matra to produce cars that were less quirky than either the Djet or M530 and compete against mainstream models. The Bagheera that appeared in 1973 used polyester bodywork and Simca's 1.3-litre engine.
Weight was kept below 900kg but with just 61kW it struggled to reach 160km/h. Despite its elongated nose, the Bagheera engine was still mounted behind the passenger compartment.
Matra's final sports model recaptured a modicum of appeal and featured a centrally-mounted steering wheel with passenger seats on both sides. The three-seat Murena was built from 1980-83, had a 2.2-litre engine, which pushed it to a claimed 198km/h.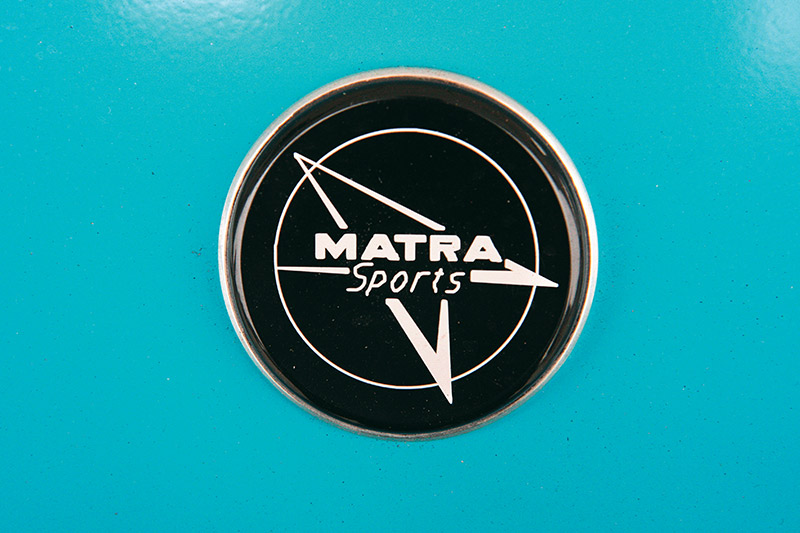 Meanwhile Matra had moved into the people mover market; modifying a Simca pickup into something resembling a Land-Rover Discovery but driven only by the front wheels. 
Bulky and with only 1.3 litres, the Rancho was described as a 'leisure vehicle' – presumably in recognition of its very sedate performance. European buyers hunting a spacious family load-carrier didn't care and 57,000 Ranchos were made between 1978-'84.
At that point, Matra ceased building cars under its own name and switched to making Espace passenger vans on behalf of Renault. That relationship came to an end in 2003, after which Matra abandoned vehicle manufacturing to concentrate on aerospace and communication activities.
Matra owner - Henrik Pederson
Henrik Pedersen's DJet is one of Scandinavia's best-known competition cars; contesting circuit races and even dirt track sprints for over 30 years.
The Djet, with its Gordini-enhanced 1108cc engine, develops 100kW and uses a very rare five-speed gearbox. According to Henrik, the car is quick and easy to drive but at the British Goodwood circuit where he debuted the car after extensive restoration it misbehaved and was well off its anticipated pace.
"I've owned the Djet for two years and really haven't done anything apart from restore it," he said. "It has a very long race history but only two previous owners; one in Denmark, the other Pontus Hemmingsen in Sweden who used it for a large number of different events."
Unique Cars magazine Value Guides
Sell your car for free right here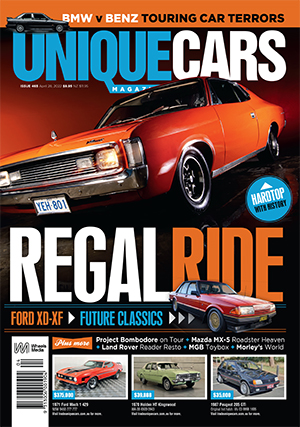 SUBSCRIBE TO UNIQUE CARS MAGAZINE
Get your monthly fix of news, reviews and stories on the greatest cars and minds in the automotive world.
Subscribe