Bygone Car Brands - Elva
---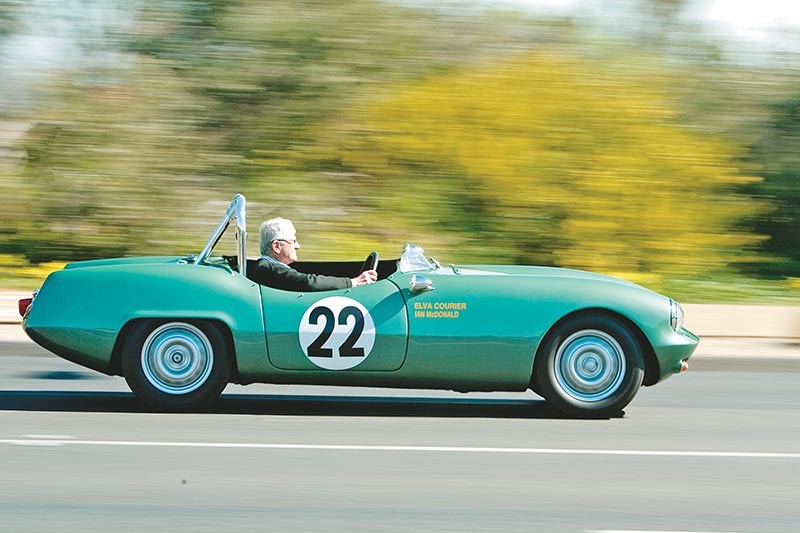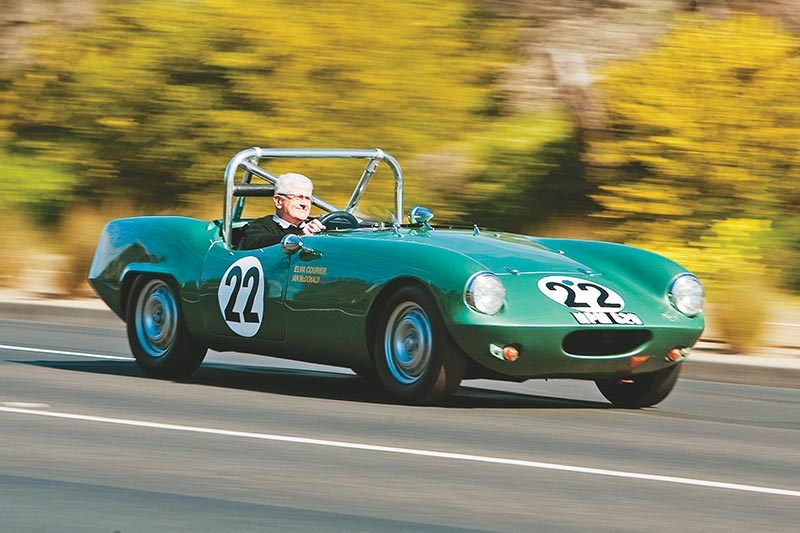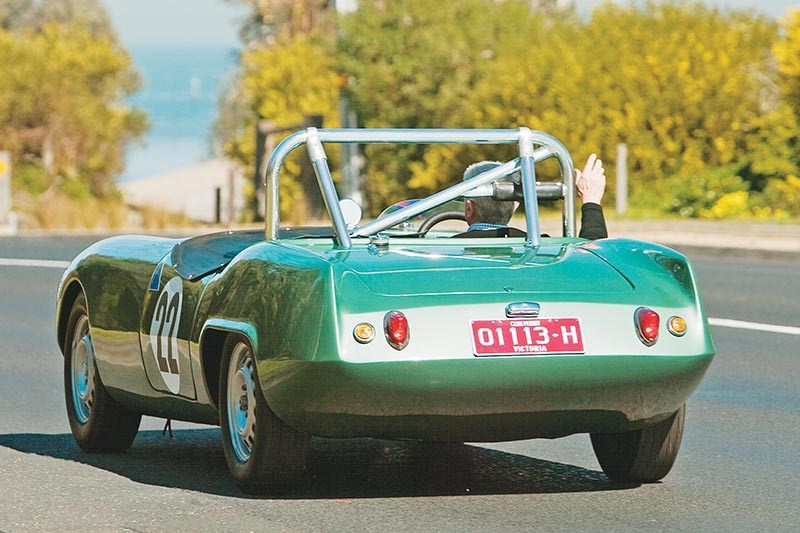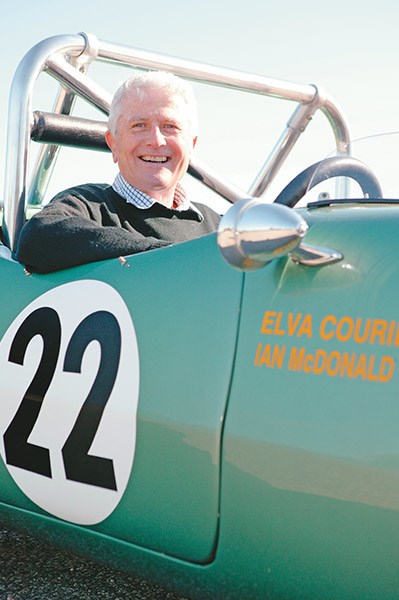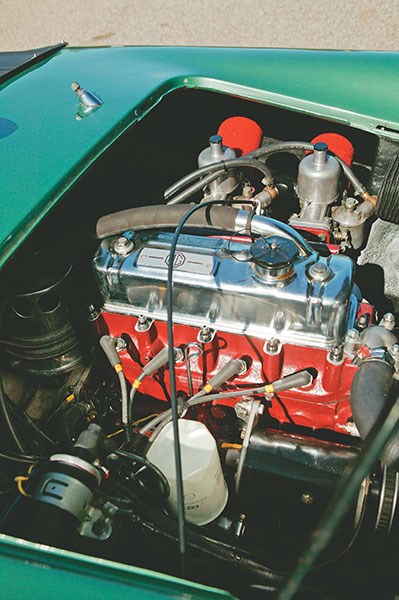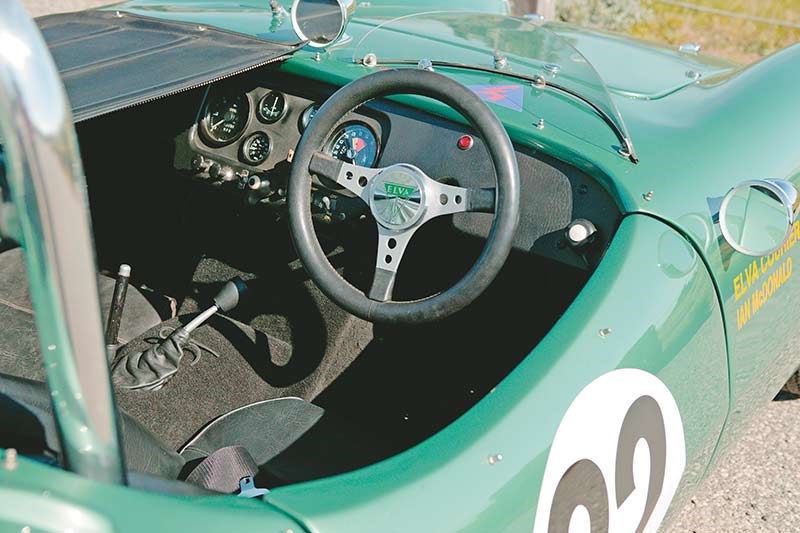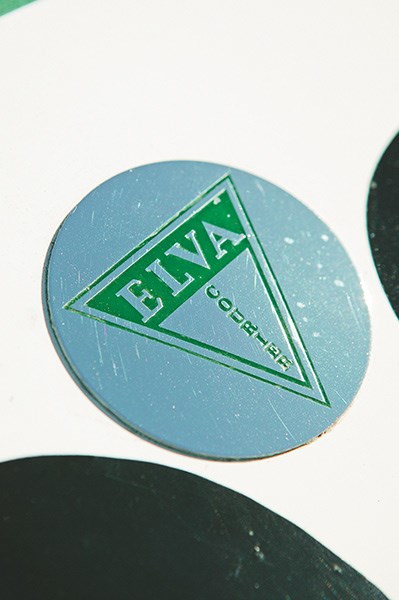 Elva's failure to survive is proof that you need more than a good car to make it in this industry
From the archives: First published in Unique Cars 294, Jan/Feb 2009 
Elva
Had he been an enthusiast of oddball British sports cars, the Addams Family's Gomez would have been irresistibly attracted to the Elva. The name, you see, is drawn from the French "Elle Va" which translates as "she goes" – a phrase presumably familiar to the car's creator, Frank G Nichols, during his time as a World War II serviceman.
At a time when Colin Chapman's Lotus Seven was tapping a market for low-cost but extremely basic Clubman-type cars, opportunities were also appearing in the build-it-yourself environment for models that were more sophisticated and considerably more comfortable than Chapman's Seven.
After leaving the army, Nichols bought a garage in the UK county of Sussex and an early Lotus VI. Later, according to the informative Elva website, elva.com, he upgraded to a little-known CSM kit car and began working on a design which would incorporate the best features of that car and Chapman's early sports/racers.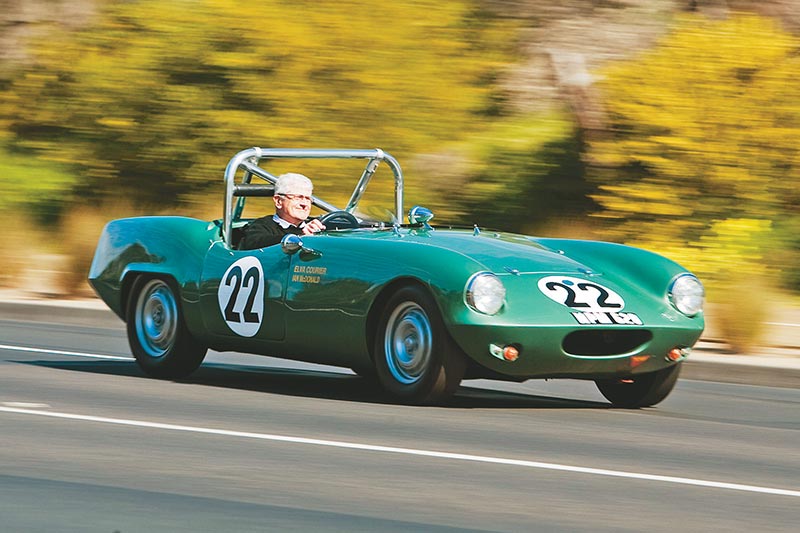 Nichols' initial products were built around four-cylinder Ford mechanicals, with front suspension from BMC or Standard. Even though he was personally more attuned to sports car-based racers than open-wheelers, Elva's initial success came principally from Formula Junior cars which sold in Britain and the USA.
By 1958, the company's sports/racing design had advanced rapidly and Mark IV versions were using half-shafts that doubled as locating links for the independent rear suspension and all-wheel disc brakes.
The competition cars exported to the USA performed well in a country that was already a huge consumer of British sports cars, leading to calls for a road-going version.
Nichols' response was a new two-seater which he called the Courier. The chassis was a basic ladder frame in steel tube with aluminium panels, however all production cars used less-expensive fibreglass bodies.
| Review: 1969 Lotus Europa S2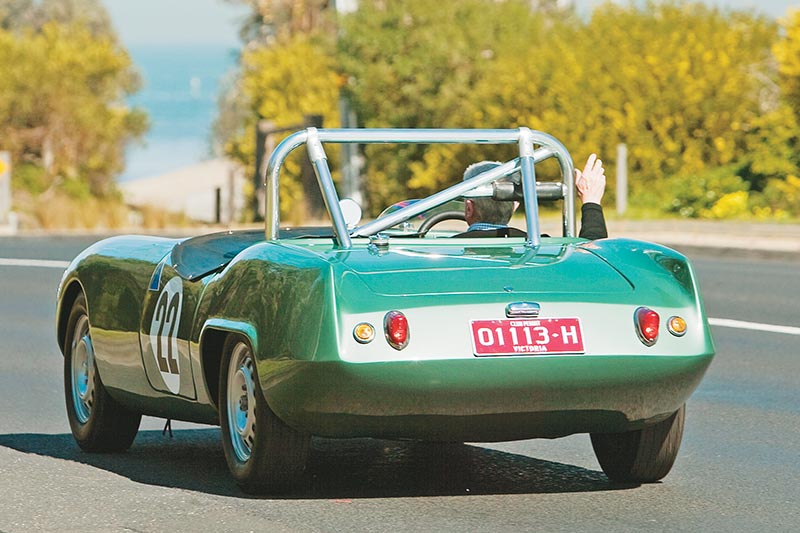 With its low-set air-intake, cutaway doors and finned rear mudguards, the Courier looked lithe and distinctive and quickly attracted a following on both sides of the Atlantic. The only jarring notes were steel wheels rather than the wire-spokes favoured in the USA and a huge, very upright windscreen that needed an ungainly centre support. By 1960, it had been replaced by a single-sheet of curved glass that was raked to reduce drag and contributed to 10km/h top speed increase.
Designed as a road-going car rather than a racer, the Courier shared a 1.5-litre BMC engine with the recently-announced MGA. However, at 650kg it was 195kg lighter than the MG and ran lower gearing for a significant advantage in acceleration.
Tested in 1959 by Road & Track magazine, one of the first cars to be exported recorded a rapid 12.3 seconds for the 0-60mph (0-96km/h) dash and top speed of 154km/h.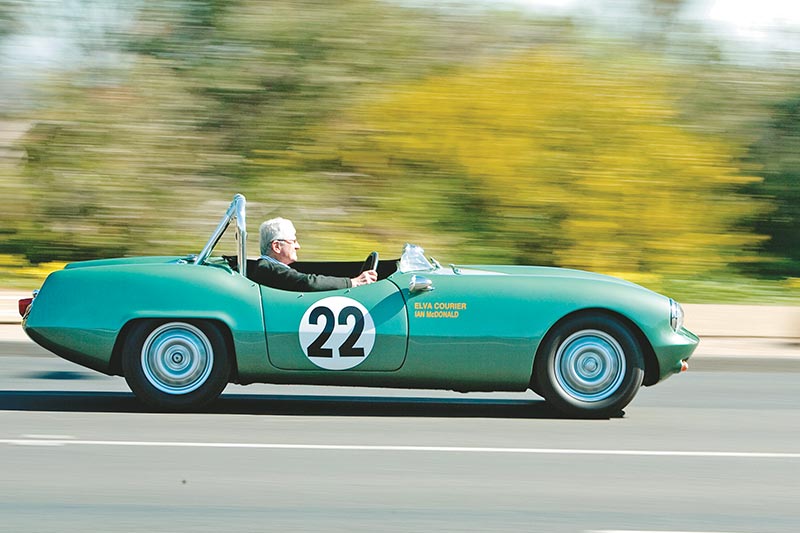 The magazine's test driver was perturbed by the size and intrusion of the transmission tunnel but found the cabin offered more legroom than an MGA. However, the issue of interior space was to plague the Courier for most of its life and to prove incurable. An attempt to mount the engine and transmission closer to the front of the chassis destroyed the car's handling balance and was quickly abandoned.
With a new factory in Hastings geared to produce 20 cars per month, the Courier was finally offered from 1960 as a kit for the British market. Owners sourced a variety of engines, with at least one fearless racer combining Buick's aluminium V8 with all-wheel-drive to produce a very successful hillclimb car.
Problems with Elva's US distributor during 1961 forced Nichols to file reluctantly for bankruptcy, however the business was quickly snapped up by 'bubble car' manufacturer Trojan and Courier production shifted to Croydon, a suburb of London.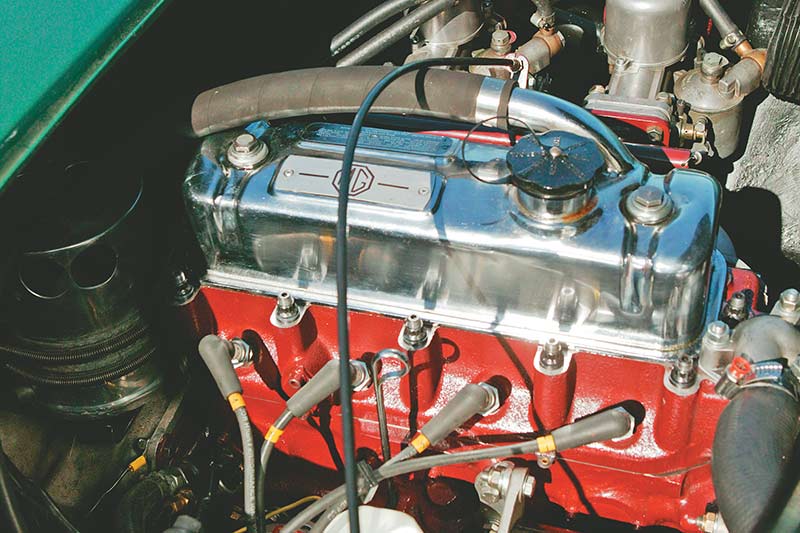 Having lost control of the business but avoided financial collapse, Nichols and designer Keith Marsden were free to concentrate on the Mark VI sports racing car and its BMW-powered successor.
The Mark VI was rear engined and used 1.1-litre Ford-Cosworth or Coventry-Climax engines. After around 60 were built, the car was redesigned with new suspension and a lighter but stronger frame. In Mark VII form, the Elva was also capable of using larger-capacity engines including a 2.0-litre unit from BMW.
With the more common 1.1-litre Ford overhead valve engine, Lockheed disc brakes and a five-speed VW-sourced gearbox, the Mark VII weighed less than 400kg. Even the more bulky BMW engine and transmission added only 70kg to the bulk and offered drivers a class and sometimes outright-winning 148kW.
Elva's most daunting new project was the GT160 sports coupe with extraordinary bodywork by Trevor Fiore. The engine was again from BMW but mid-mounted – one car subsequently converted to run a 3.5-litre Rover V8 – with a five-speed Hewland transaxle and top speed of 220km/h.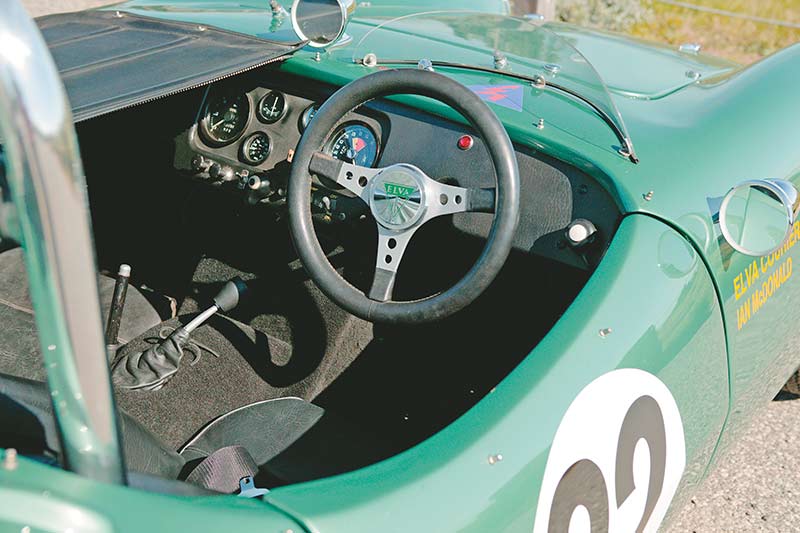 Just three GT160s were built; one of which competed at Le Mans and the Nurburgring 1000 during 1965 but was forced out on both occasions with gearbox failure.
Having signed an agreement to build cars in conjunction with Bruce McLaren, 1966 saw Trojan with no room in its schedule for the still-successful Elva range and production was abandoned. During the space of a decade, Elva had built around 500 cars, including 220 of the endearing Courier.
This little green beauty was just the fifth Courier made and has seen service both as a press demo and a race car. Elva only built around 220 Couriers in total. The interior (top centre) boasted more legroom than the equivalent MG but was still cramped.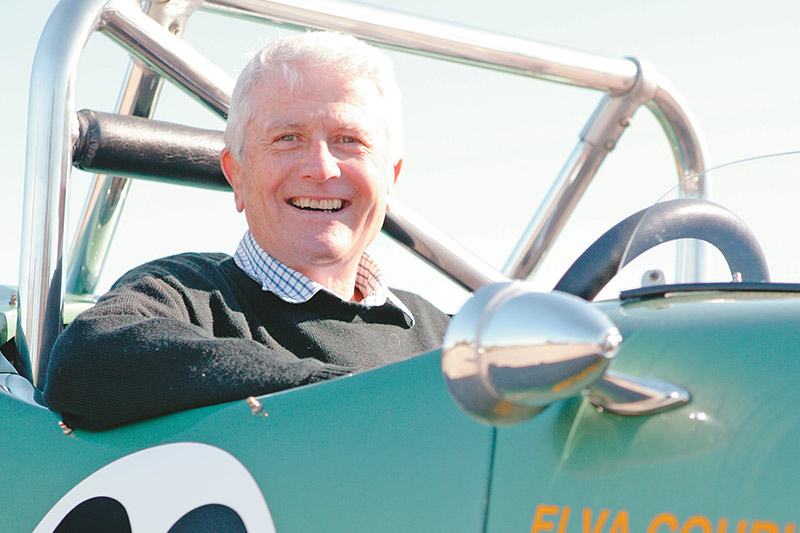 Elva owner - Ian Macdonald
Ian Macdonald's historic Ausca has featured previously in this column and his Elva Courier enjoys an equally-significant history.
This is the fifth Courier built and originally the factory press-test car. It was crashed and subsequently upgraded with a Mark 2-style body before being tested again by The Motor's John Bolster.
During the early-'60s, the 100/5/R was raced very successfully in the USA and by stars-in-waiting including Mark Donohoe. After returning to the UK and continuing to race, the car was allowed to deteriorate until rescued in 1985 by Ian MacDonald. Ian brought the car to Australia, restored and raced it before selling it to Touring Car competitor Brian Sampson. Ownership then bounced between Sampson, Winston Kim and MacDonald before the latter repurchased it for the final time in 2006.
He undertook a second restoration and passed the car to his son, who races it in the Group Lb category against Ian in the Ausca and other famous rivals including the ex-Murray Carter Corvette Special.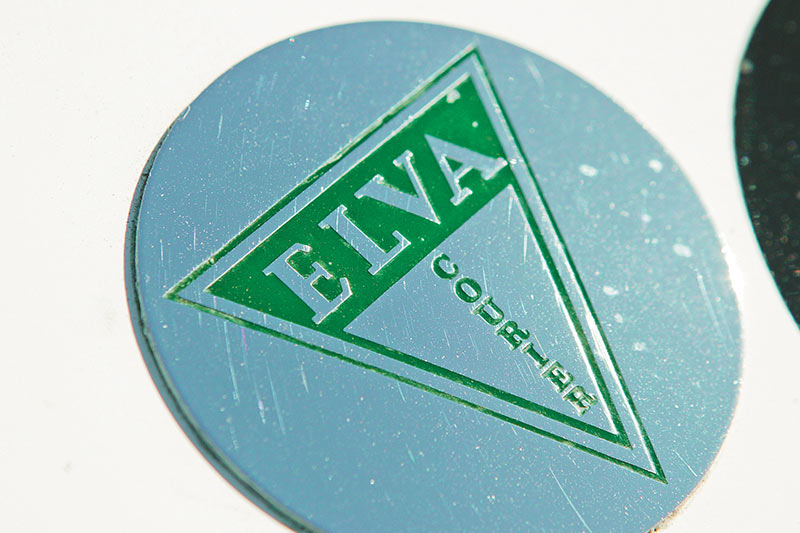 Unique Cars magazine Value Guides
Sell your car for free right here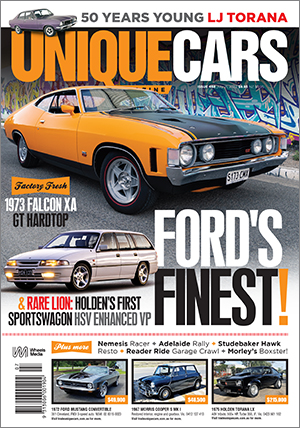 SUBSCRIBE TO UNIQUE CARS MAGAZINE
Get your monthly fix of news, reviews and stories on the greatest cars and minds in the automotive world.
Subscribe