Holden CV8-Z Monaro Review
---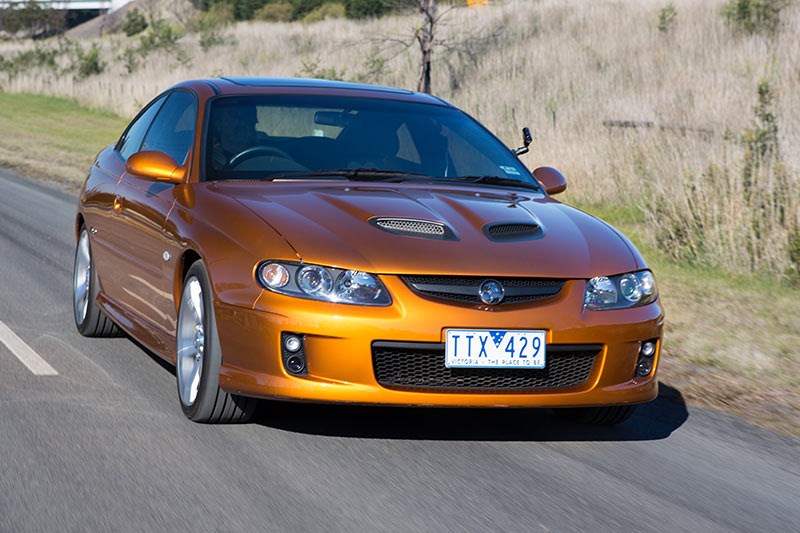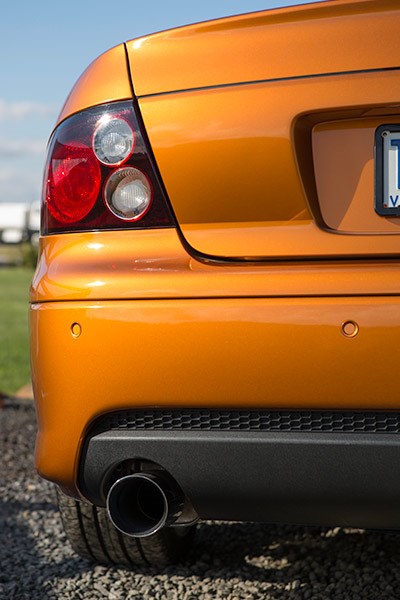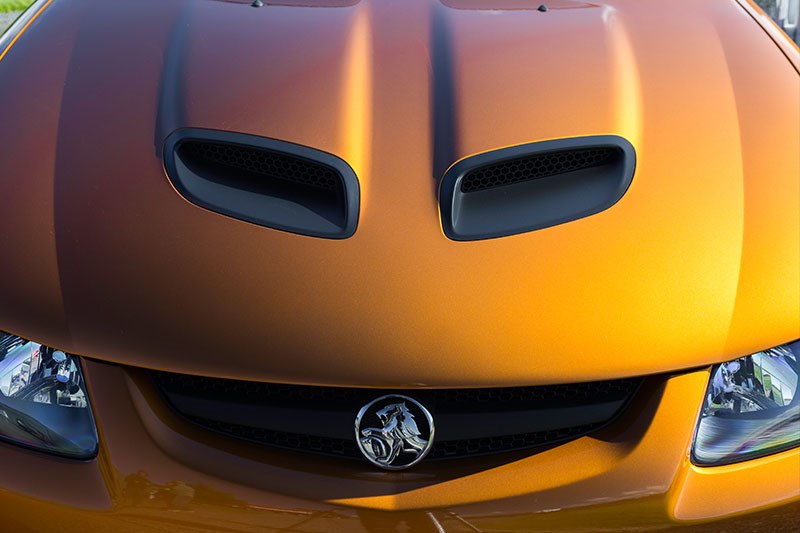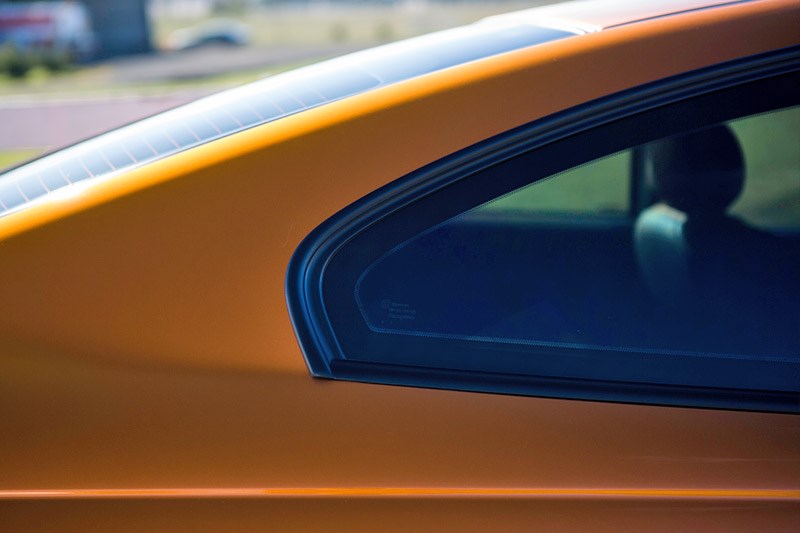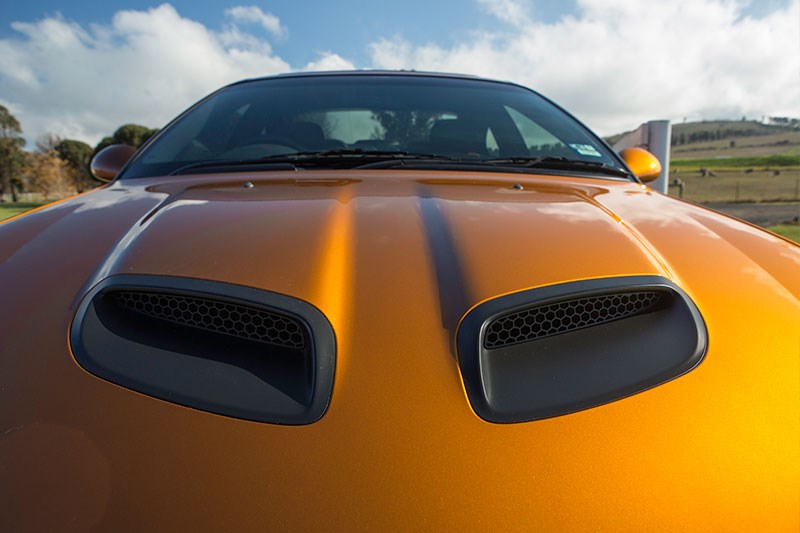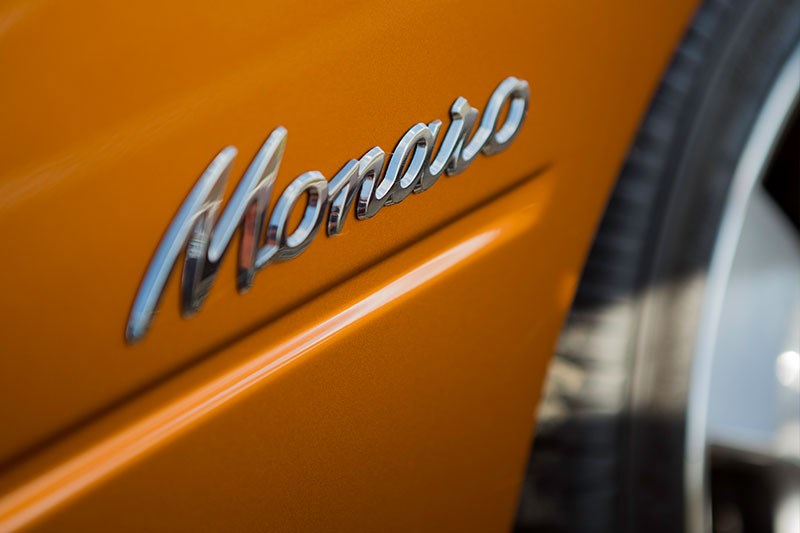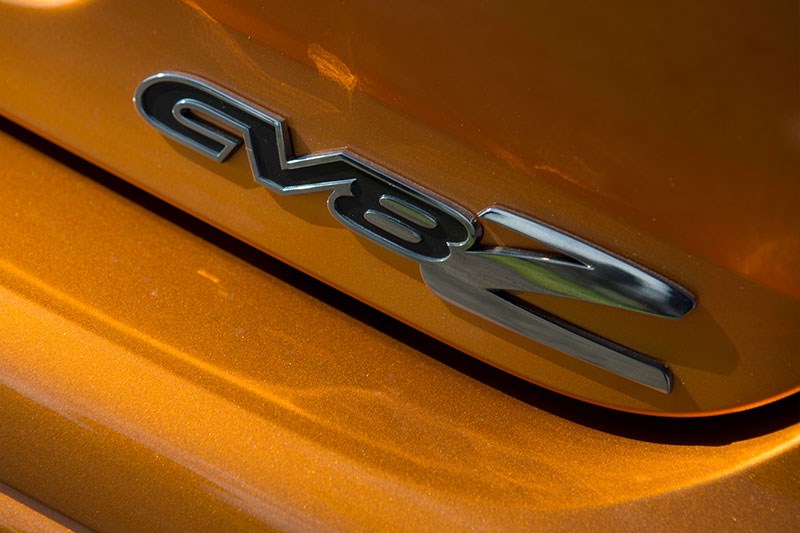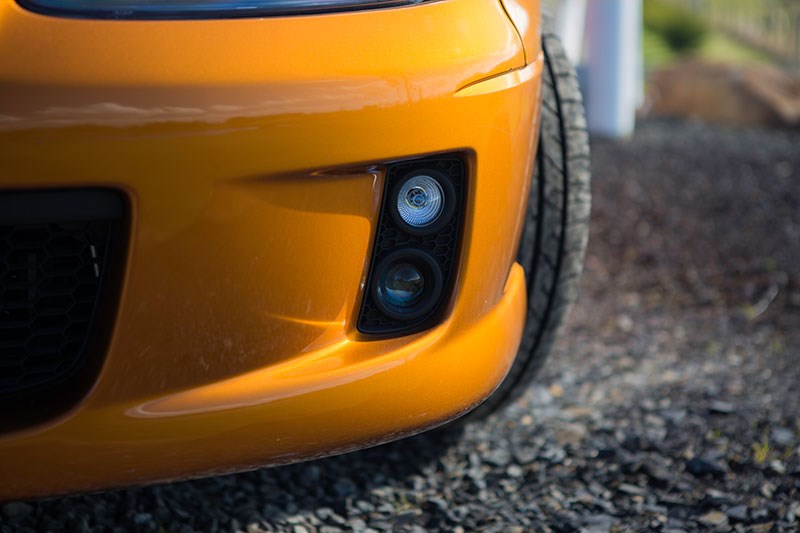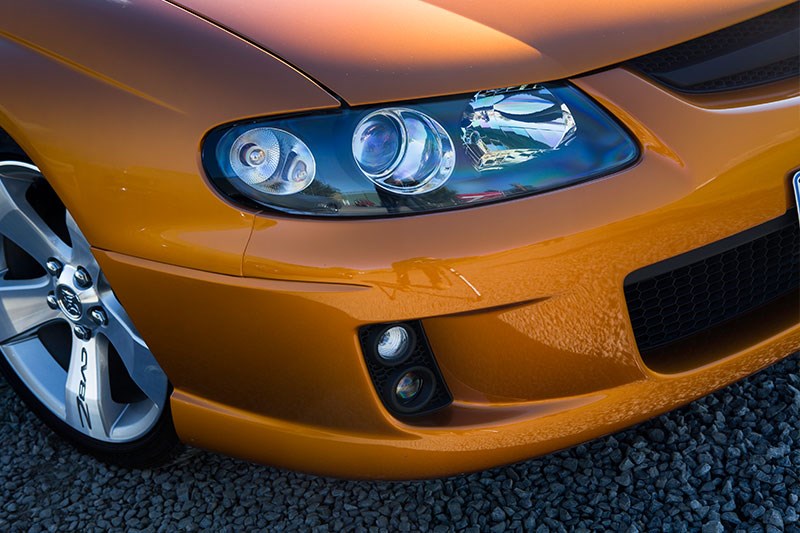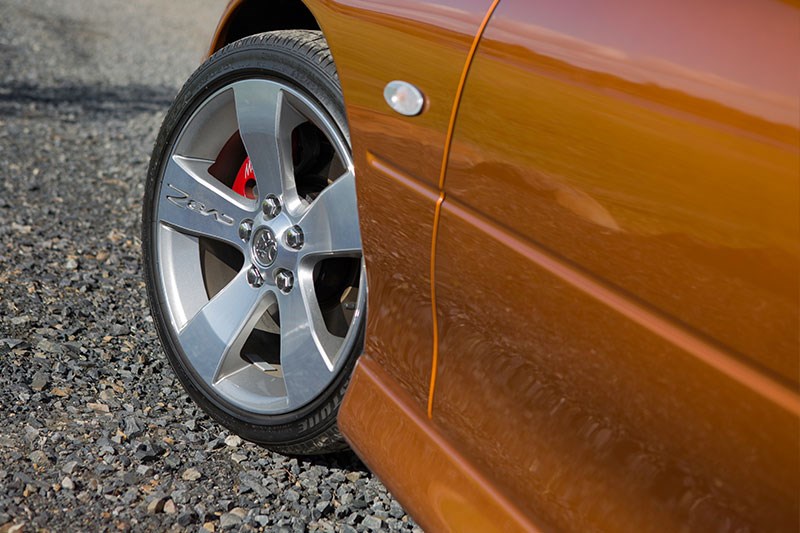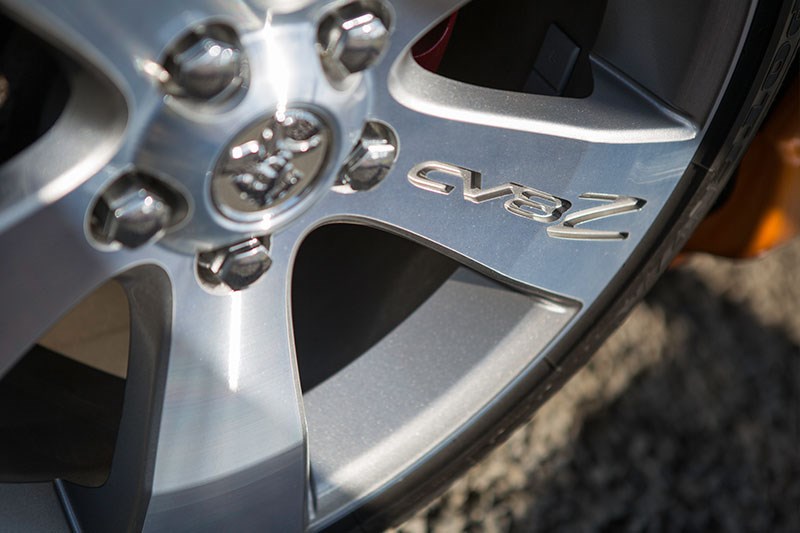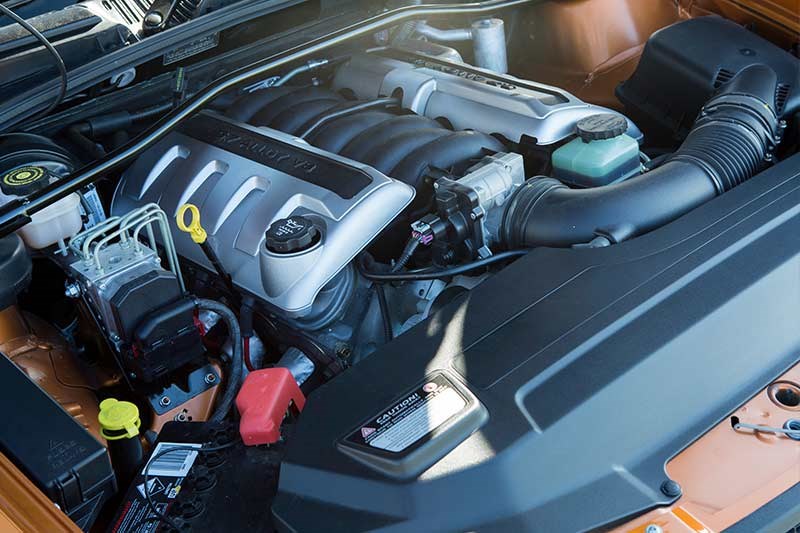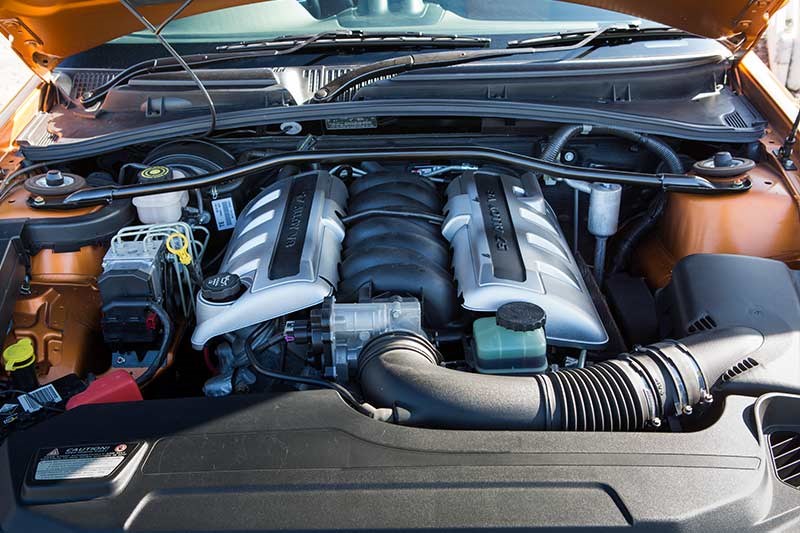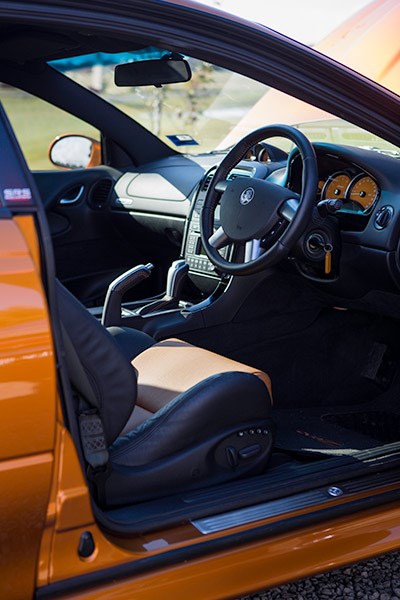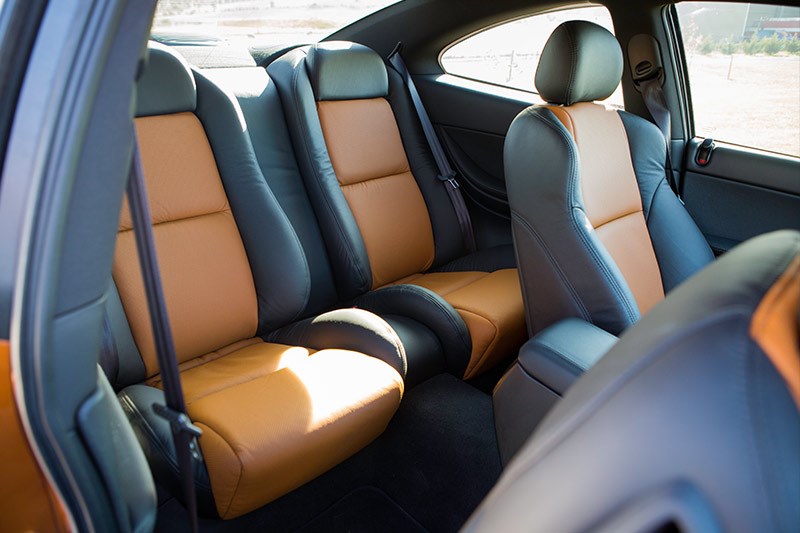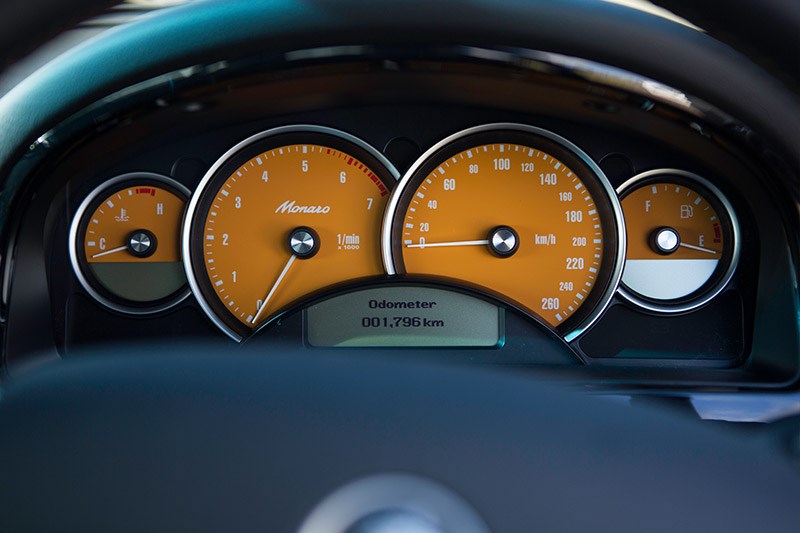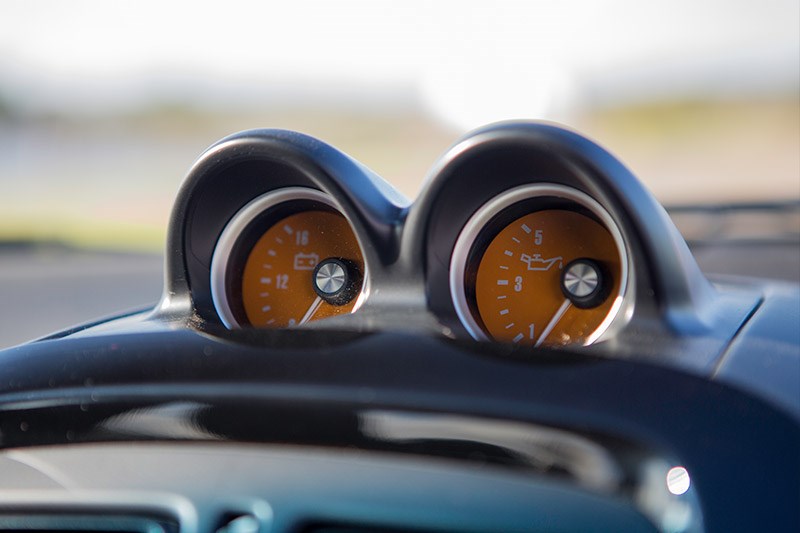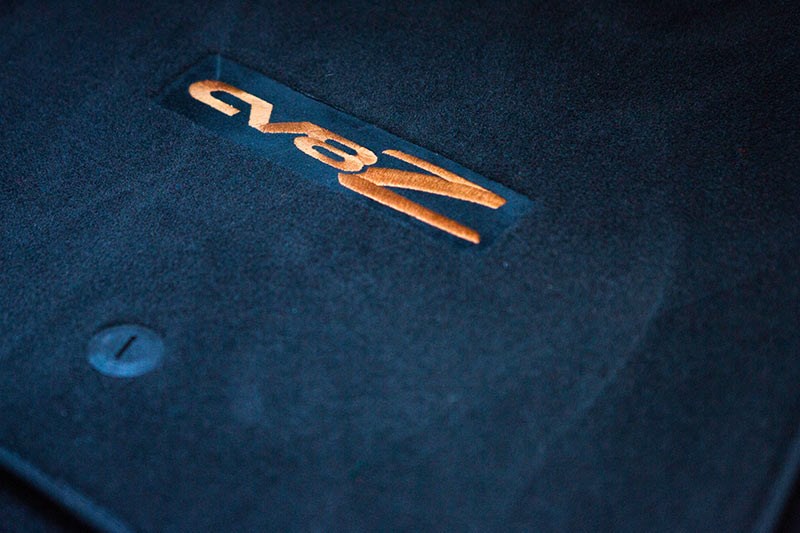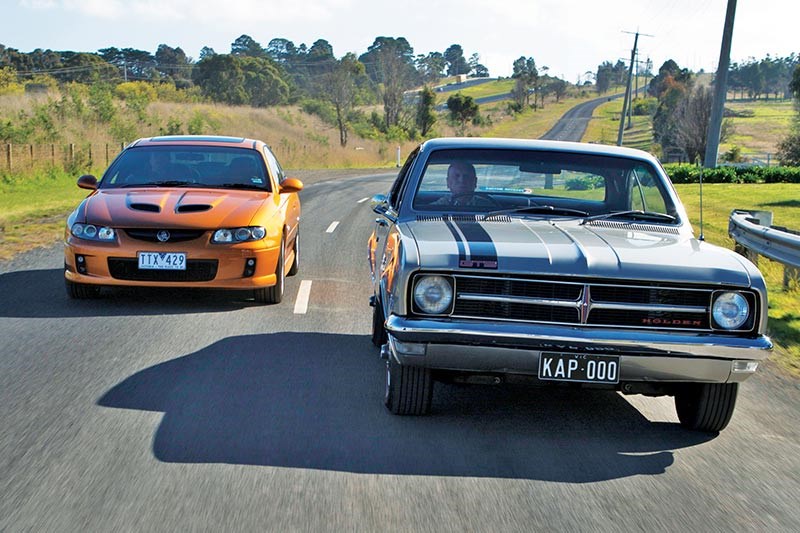 Holden Monaro's last hurrah, the special edition CV8-Z
HOLDEN MONARO CV8-Z
It was in 1998 that Holden design boss (now GM design boss) Mike Simcoe and a small team finished moonlighting on a Commodore coupe. Not even their wives knew what they were working on, so it was not really surprisingly, in that bad year for President Bill Clinton, that the Holden guys dubbed their project Monica.
When the covers came off the blue coupe at that year's Sydney International Motor Show, the assembled media immediately reckoned this car should go into production as the new Monaro.
| Buyer's guide: Holden V2 CV8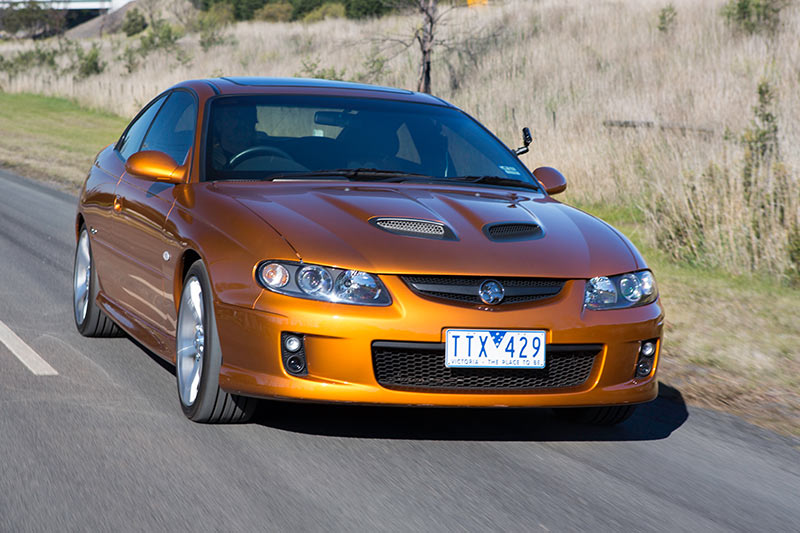 There's many a slip between cup and lip. While it looked like a no-brainer – and Monica had embarrassingly upstaged the new AU Falcon on the adjacent Ford stand – Holden executives were by no means sure that they wanted to chance another coupe. History had shown with the XM/XP Falcon Hardtop, the Monaro, the XA/XB/XC Hardtop and even the (Hey!) Charger, that there is often enormous initial demand for a coupe and when that demand is sated orders dry up. (It is much the same with retro mobiles like the New Beetle, although BMW cleverly turned its retro MINI into a whole range of vehicles answering questions customers hadn't even thought of asking.)
The suits wanted to be sure that demand would be strong enough and endure long enough to amortise the costs involved (even though the basic design had been essentially free).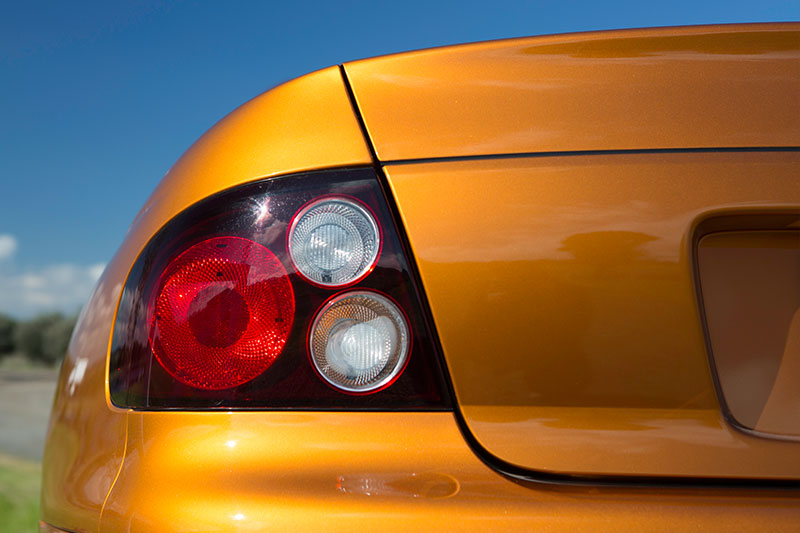 The project just happened; it wasn't some conspiracy. Young designers, Simcoe told me shortly after the show, love sketching coupes. As the VT Commodore was in its gestation process, some of the sketches were of two-door variants.
It was never part of the real work. It was just what guys were doing on top. Even without the VT being around guys think about coupes and think about, I guess, what's traditionally the expressive side of design. You can push a bit harder by dropping the roof a little bit lower and exaggerating proportion a bit more if you've got a 'sport' or 'luxury sport' image you want to portray.
When the VT Commodore was shown to the media in August 1997, Simcoe made sure that the journos saw some doodlings of a coupe version. Nothing came of it, so, says Simcoe, 'we just decided to do it ourselves.' Because he was studio boss, maintaining secrecy was easy. And it's always better to seek forgiveness than ask permission first!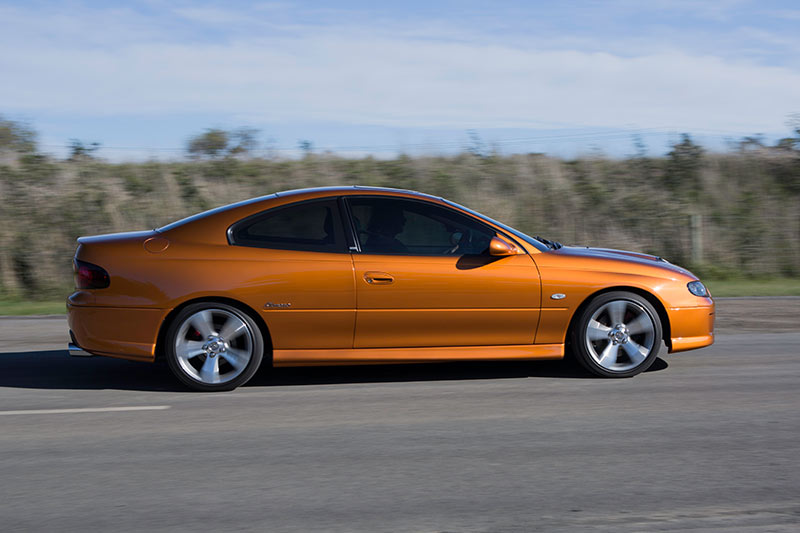 What they did, in essence, was to take a standard VT SS from the A-pillar forward. The rear of the coupe was 100 mm shorter than the VT. There was room for a full-size spare and the rear width was right for standard VT taillights.
| 2002 Holden Monaro HRT 427 Review
The A-pillars were raked back two degrees so that the roof above the front seat occupants was about 45 mm lower but the standard VT windscreen could be retained. The doors were 150 mm longer than the sedan's. Their outer surface was the result of grafting the front of a VT rear door onto the rear of a front door.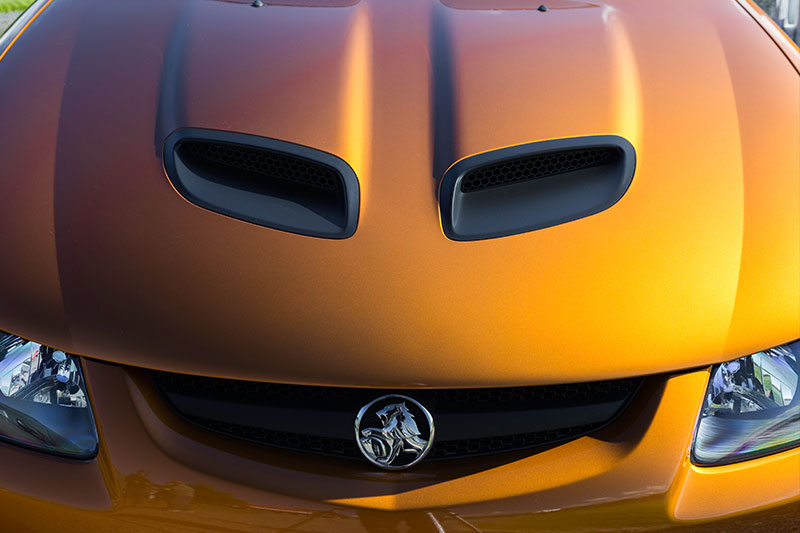 The front seats were positioned similarly to those of the sedan but lower. There was sufficient range of steering wheel adjustment so that no changes were required for the controls. The twin rear seats were mounted 50 mm lower and 50 mm forward.
But the months slipped past and Holden made no commitment to the Commodore coupe. Then, in April 1999 Peter Hanenberger (nicknamed 'Handling-Berger' back in 1976 when he came out from Opel to develop Holden's Radial Tuned Suspension) was named as the company's next CEO. Hanenberger wanted to diversify the Commodore range and increase exports. He wanted an all-wheel drive wagon (Adventra), a crew cab (Crewman). It was a no-brainer for this hard-driving (in both senses) engineer to give the coupe his approval. Peter Hanenberger was Monica's Prince Charming. It was as if Monica changed her name to Cinderella: yes, Cinderella, said Prince Charming, you will go to the ball!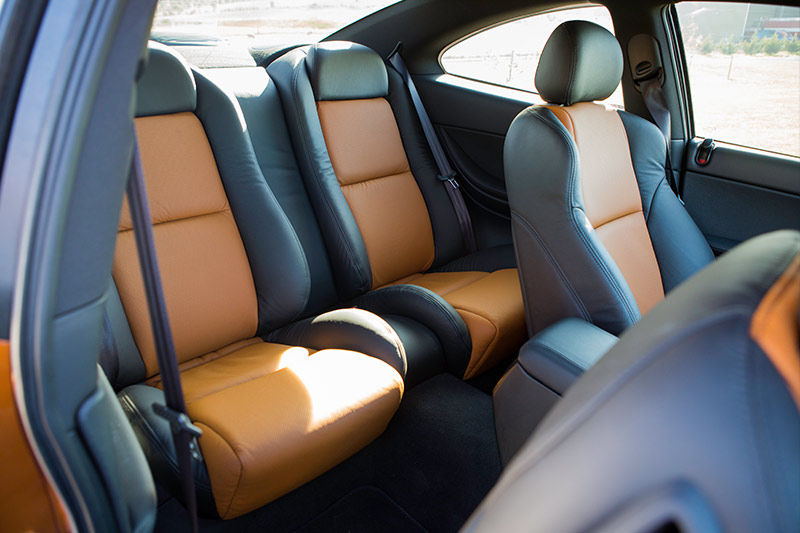 But Hanenberger doesn't get the credit for selling Monaros in the US. This was Bob Lutz's idea. Lutz, an ex-BMW petrolhead executive, was appointed chairman of GM North America in 2001. He reckoned the Holden would make a great Pontiac GTO.
The Monaro pretty much named itself. Although Mike Simcoe himself was against it, public opinion and the marketing executives prevailed. Three and a bit years after Sydney, the V2 Monaro was in production. The entry level CV6 used the supercharged six with the clunky four-speed automatic and 17-inch wheels.
The CV8 used a lowish-tune 225kW/460Nm Gen III with auto or six-speed manual and 18-inch wheels.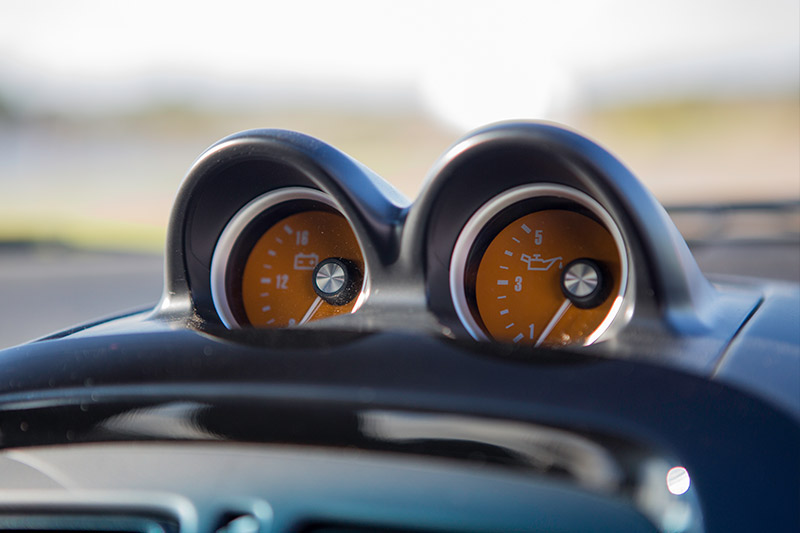 The V2 nomenclature was used because the Monaro arrived, as it were, between Commodore shifts. 
It quickly became apparent that there was little interest in the sixpack variant.
There were Series II (including 350 CV8-Rs in Turbine charcoal) and Series III V2s (ditto 350 CV8-Rs in Pulse Red), but the biggest changes resulted from Holden's export deal with Pontiac. Eighteen thousand left-hand drive Monaros, badged as GTOs, had been slow sellers. The Pontiac guys wanted a more aggressive look.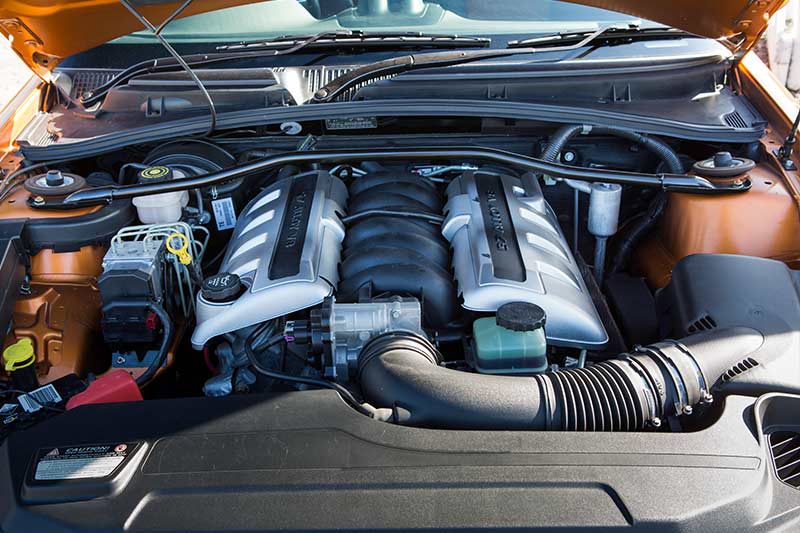 Holden design director, Tony Stolfo, who succeeded Mike Simcoe, was charged with creating a GTO (which would essentially be our VZ Monaro) that would appeal to US baby boomers whose automotive tastes had been shaped by Pontiacs such as the Bonneville, Grand Prix, GTO and Trans Am, as well as the Mustang, Camaro and Barracuda. Surely the ultimate automotive coal-to-Newcastle story: Australia exporting muscle cars to the US!
Holden Monaro CV8-Z Specs
BODY: Two-door coupe
ENGINE: 5.7lt (347ci) Pushrod V8
TRANSMISSION: 6-speed manual (auto option) SUSPENSION: MacPherson strut (f) independent (r)
BRAKES: 320mm vented disc (f), 286mm vented discs (r)
POWER & TORQUE: 260kW @ 5600rpm, 500Nm @ 4000rpm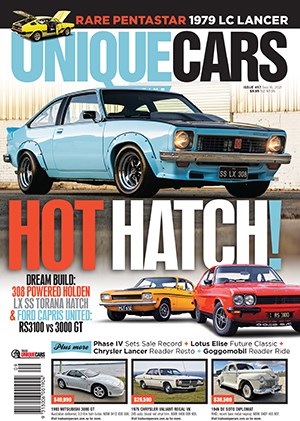 Subscribe to Unique Cars Magazine and save up to 42%
Australia's classic and muscle car bible. With stunning features, advice, market intelligence and hundreds of cars for sale.
Subscribe