Ford Mustang Review: Top Ten Fords #3
---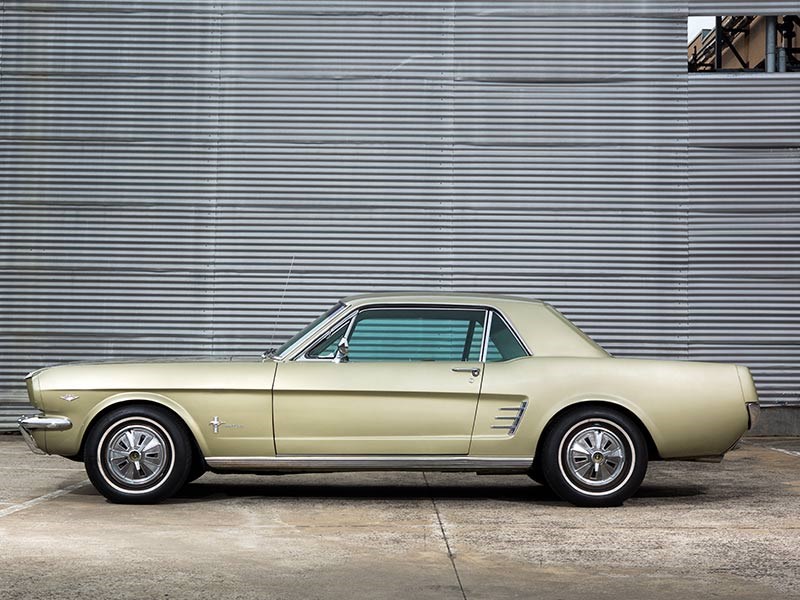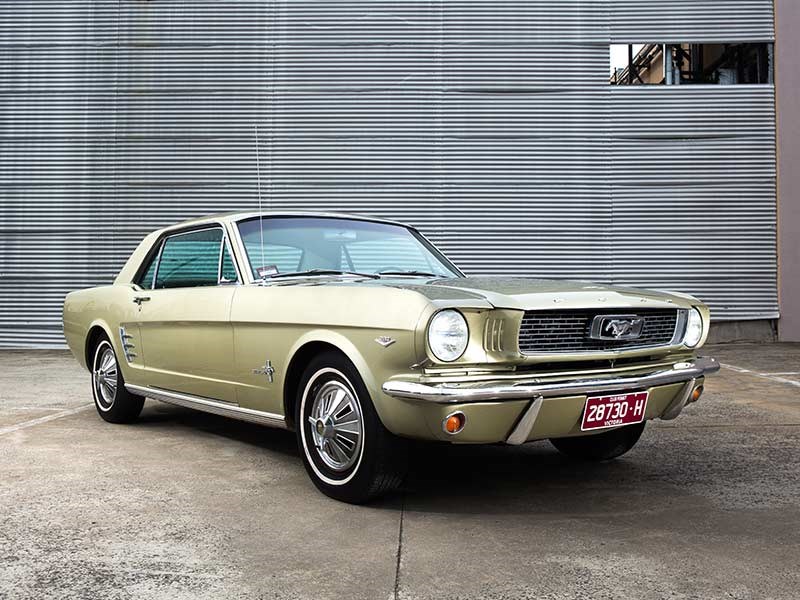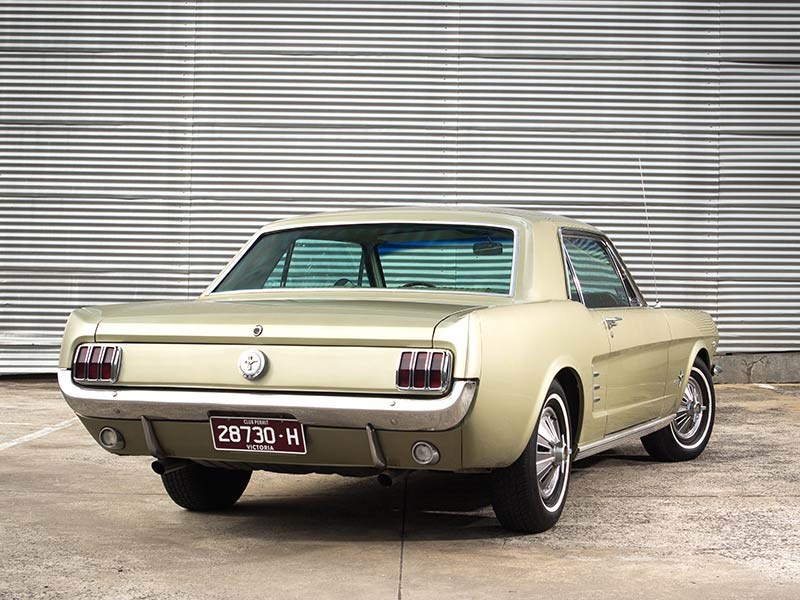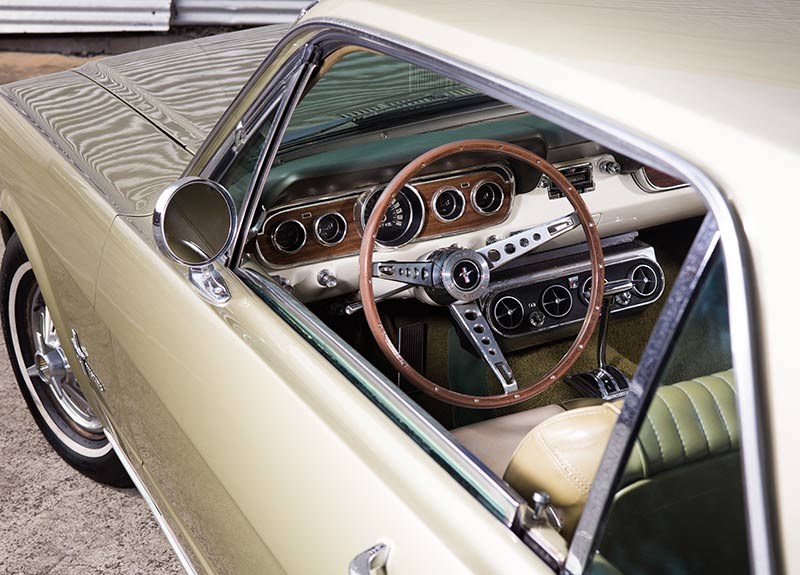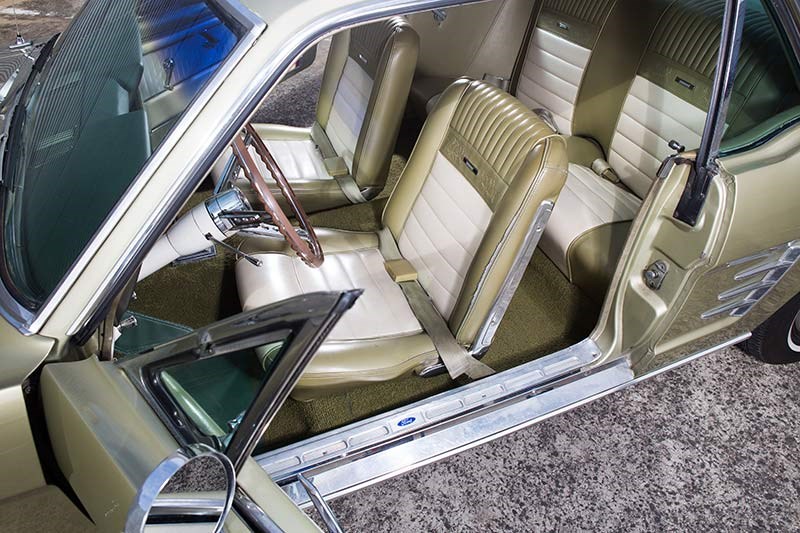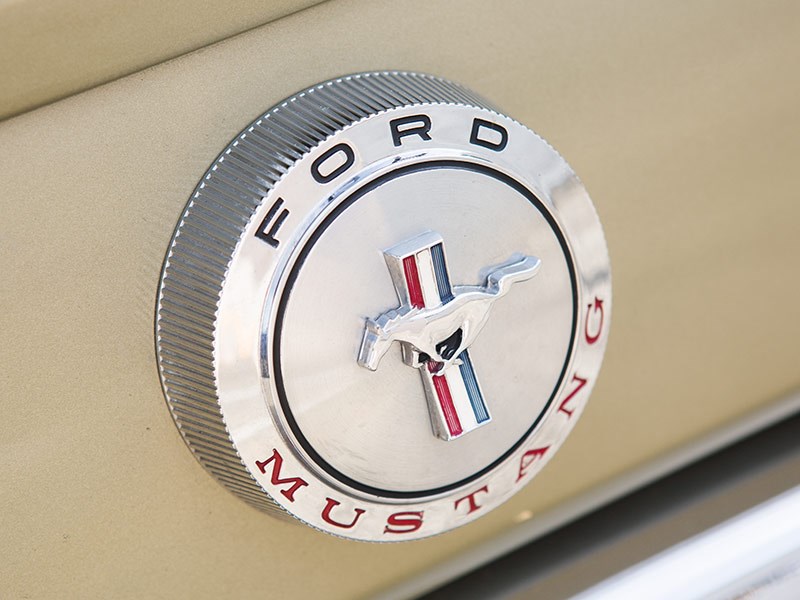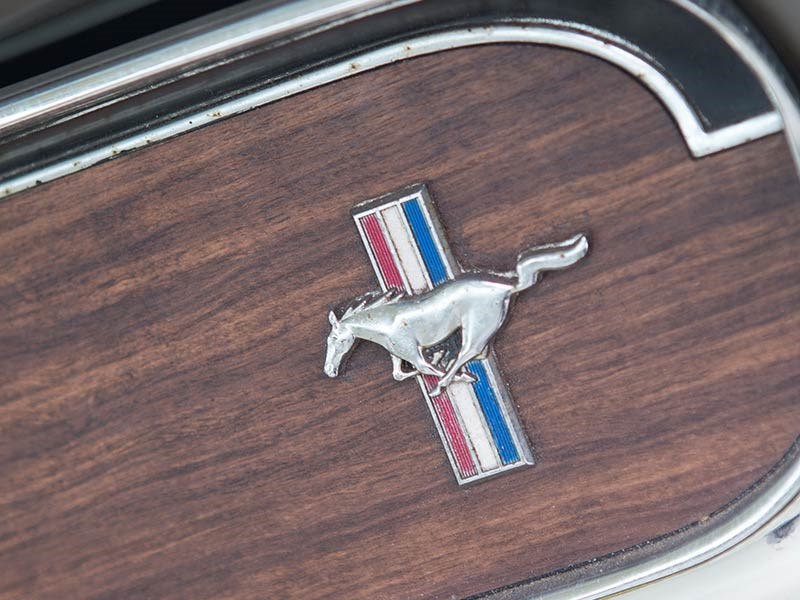 Ford's Mustang is a phenomenon that proved the allure of horse power...
From Unique Cars issue #363, May 2014 
Ford Mustang
The Mustang's enduring claim to fame is not only that it has sold nine million units and still going strong, but also that it pioneered the notions of affordable sex appeal as well as that of the options list.
The first production Mustang that arrived in mid-1964 used standard Ford production parts to keep costs down, but wrapped them in a smooth, sleek body that was instantly attractive. As for options, it could be had as a six-cylinder three-speed manual, or a V8 with a three-speed or four-speed manual or an automatic transmission. In fact, at its launch there were two sixes and four versions of the Ford small-block V8 to choose from, including the legendary K-code 289ci V8 with 271hp.
Based on the compact Falcon, which was Ford's smallest US production car of the day, the cockpit of the Mustang was moved back and the cowl lowered for that sleek look. It was also available as a notchback coupe or a convertible.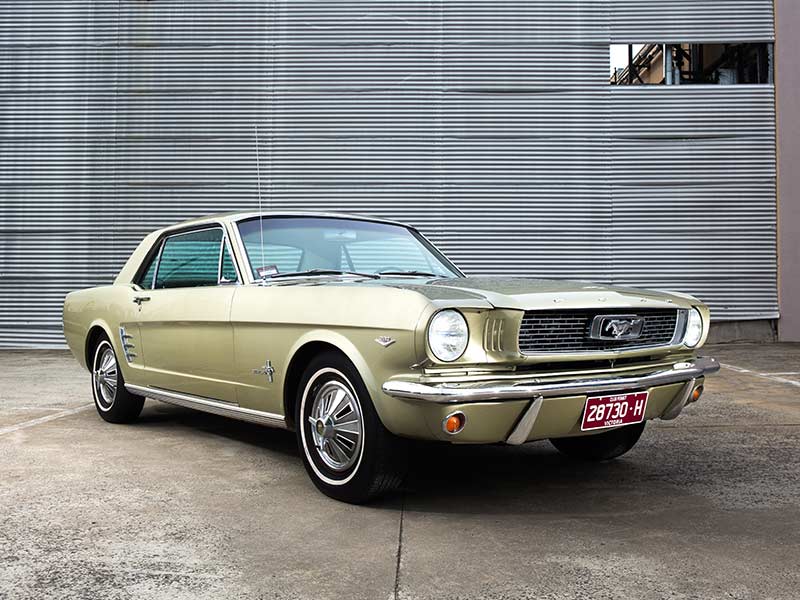 Like a lot of production cars, the first Mustang started out as a concept car. With a mid-engined layout and a V4 engine, that first concept was a pretty wild gadget, but Ford knew it was too radical and needed to have at least four seats if it was to be a volume success. A second concept was much closer to the final product, but not even those working on the project could have predicted the buying frenzy that ensued when the thing actually hit the market on 17 April, 1964. But frenzy is the only word for it, with Ford moving 126,538 Mustangs (97,705 coupes and 28,833 convertibles) in that first half-year of sales. The V8 outsold the six-cylinder variant by about three to one.
For 1965, Ford added the rather elegant fastback body style and made available an optional trim package dubbed GT. But even better was the option of power-assisted front disc brakes (many an early Mustang was afflicted with four-wheel drums) and the smaller 260ci V8 was dropped to make the 289ci the only capacity V8 offered.
Things really got jiggy when Carroll Shelby arrived on the scene with the brief to build 100 homologation cars to enable the Mustang to go racing. Shelby figured that by deleting the back seat he could homologate the car for the sports car class. So he simply threw the rear bench away and mounted the car's spare where the pew used to be. Other Shelby touches included a high-rise manifold, a much stronger driveline and bigger, powered discs for the front. Put it all together, call it a GT350 and you had yourself a proper performance sports car for the working man.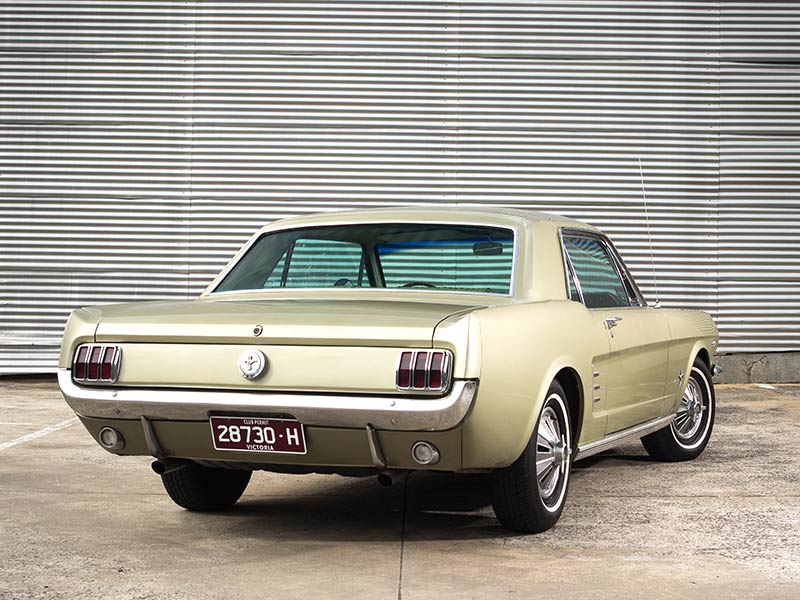 The Mustang started winning races all over the world and, as the concept grew older, engines grew bigger and standing quarter-mile times plummeted. Ford almost screwed the pooch, however, and by the early 1970s, the Mustang had, thanks to boardroom meddling, been reduced to a caricature of itself with soft styling and poor dynamics. In the wake of the energy crisis, there wasn't even a V8 option for the 1974 model year, but there was a four-cylinder version. Priorities, people.
But the strength of the Mustang franchise can be seen by the revival of the brand's credibility in 2005 with a new model that suddenly seemed to encapsulate all that was good about the Mustang concept again. It was no fluke, however, and a large part of the car's success was that it took many of its styling cues from that first-generation car of four decades earlier. IT proves that retro, done well, can still sell.
Now, with the recent announcement of an all-new Mustang slated for late this year in the US – and confirmed for Australia – the hype starts all over again. Nine million and counting…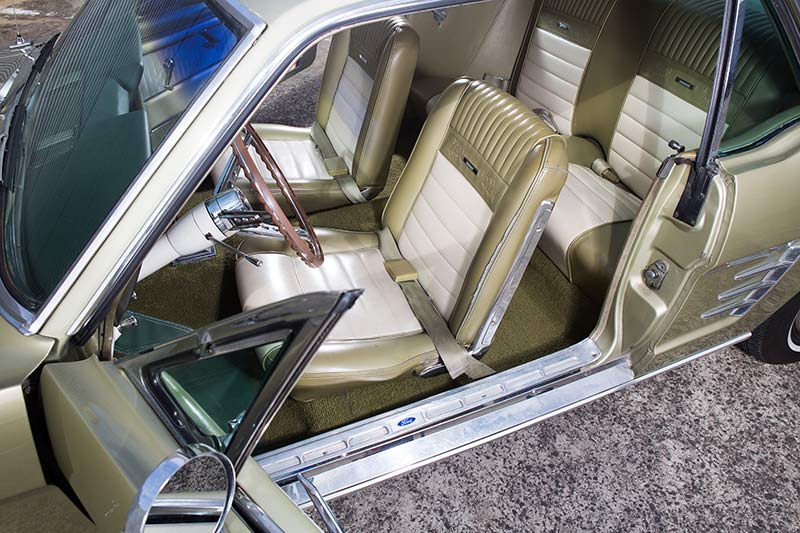 VALUE AND DESIRABILITY
First generation Mustangs came in several shapes and lots of engine sizes, but the one that continually bobs to the top of the desirability pond is the 'K Code'.
When looking for an investment Mustang, there are a few alleyways worth exploring before parting with money, but a Fastback with the 'hi-po' 289ci (200kW) V8 outguns the rest.
These were not easy to find even when new and the numbers have thinned as cars have been crashed or co-opted as 'donors' for Shelby lookalikes. They appear occasionally in Australia, with values 50-70 per cent above the more common A and C code cars. US values for exceptional examples can reach six figures.
VALUE MOVEMENT
1990 - $14,500
1999 - $25,000
2005 - $32,500
2010 - $58,000
2014 - $52,000
JOHN BOWE SAYS...
This is very broad-based considering there have been more than nine million made, and Australia is soon to get its very own factory-built right-hand-drive version.
Fifty years ago, Mustang took the world by storm. The very first of the pony cars, the original Mustang created a whole new car category that all the other volume manufacturers in the US were quickly forced to follow.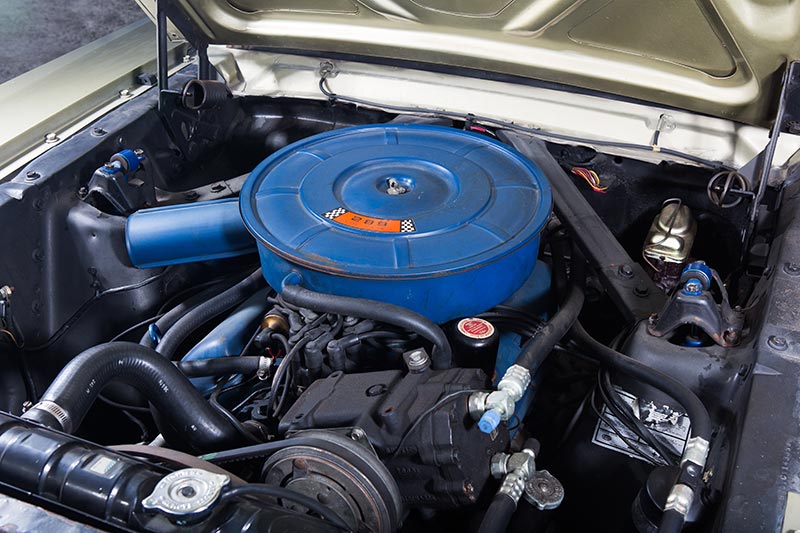 Mustang still incites car passion. I must have driven hundreds of them, some better than others, but there is no denying the impact they all have on car enthusiasts. You could virtually have what you wanted, from six-cylinder engines to huge specials like the Boss 429.
My favorites are, in order: the '69, the best looking Mustang ever, which is why I race one in the Touring Car Masters; the original '64-and-a-half with 289 engine and four-speed manual; and the '68 convertible with 302 power.
Where would Ford be without the Mustang? 50 years and still going strong.

SPECIFICATIONS
Ford Mustang
Body: Coupe/fastback/convertible
Engine: 2786cc 6-cyl;4261cc or 4737cc V8
Power: 157kW @ 4400rpm (1964 base 289ci V8)
Torque: 412Nm @ 2800rpm (1964 base 289ci V8)
0-100km/h: 8.4sec
400m: 16.4sec
Gearbox: 3-auto/3- or 4-man
Suspension: Independent, struts, coils (f);leaf springs, live axle (r)
Unique Cars magazine Value Guides
Sell your car for free right here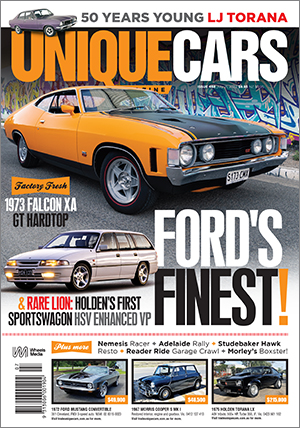 SUBSCRIBE TO UNIQUE CARS MAGAZINE
Get your monthly fix of news, reviews and stories on the greatest cars and minds in the automotive world.
Subscribe