1965 Ford Mustang Coupe: Reader Resto
---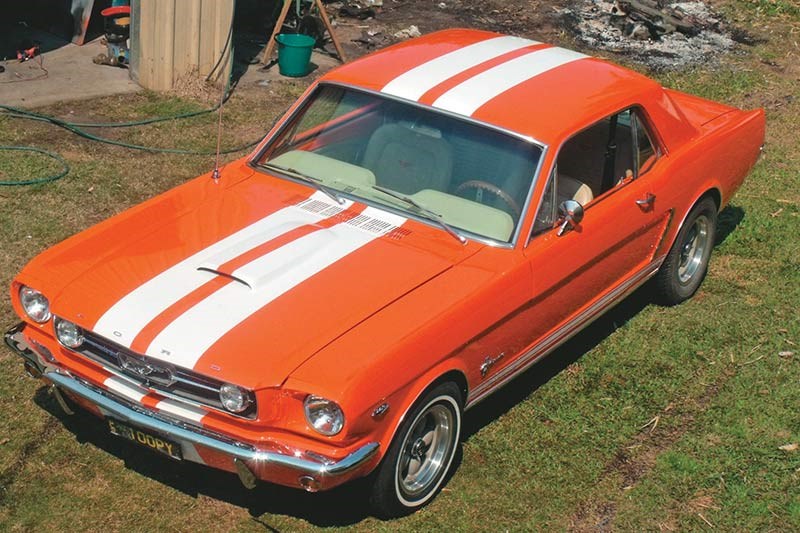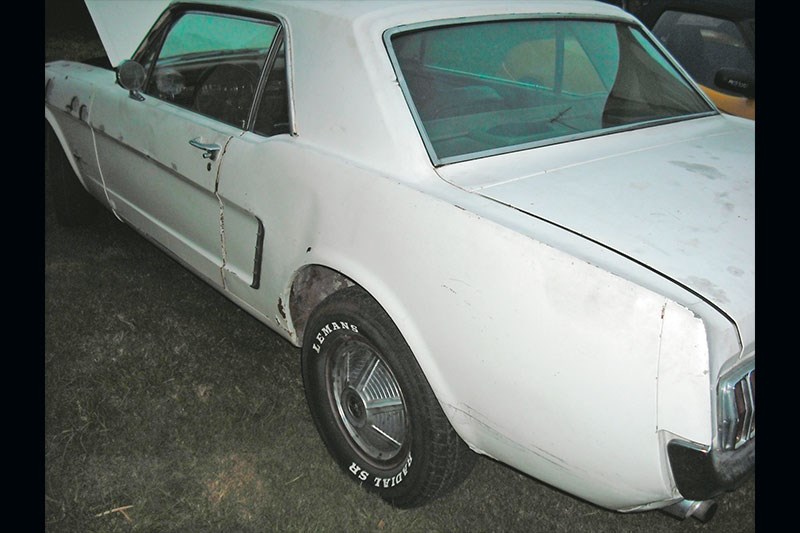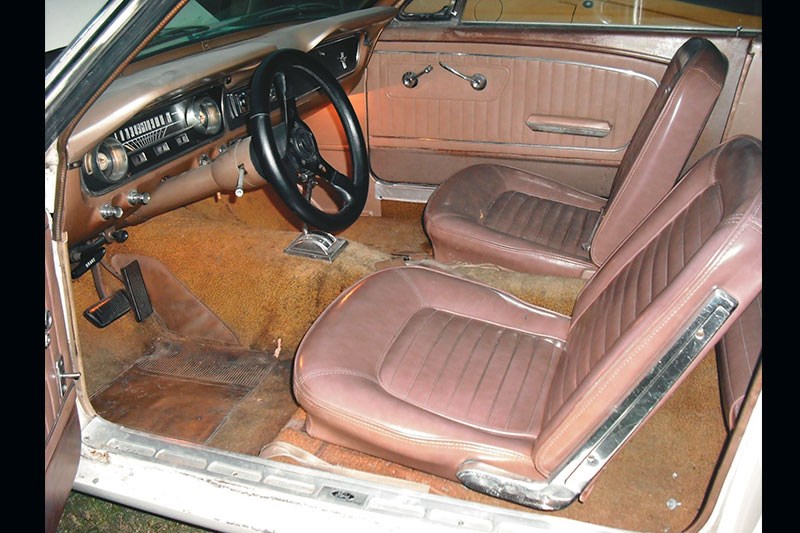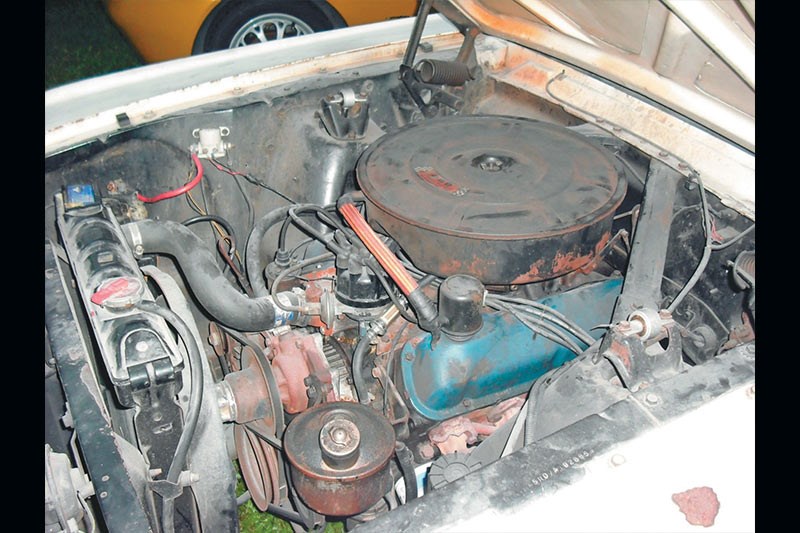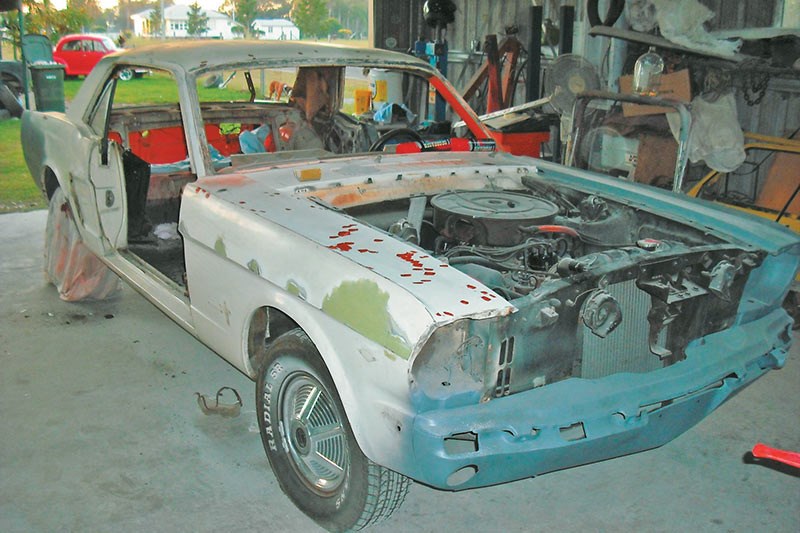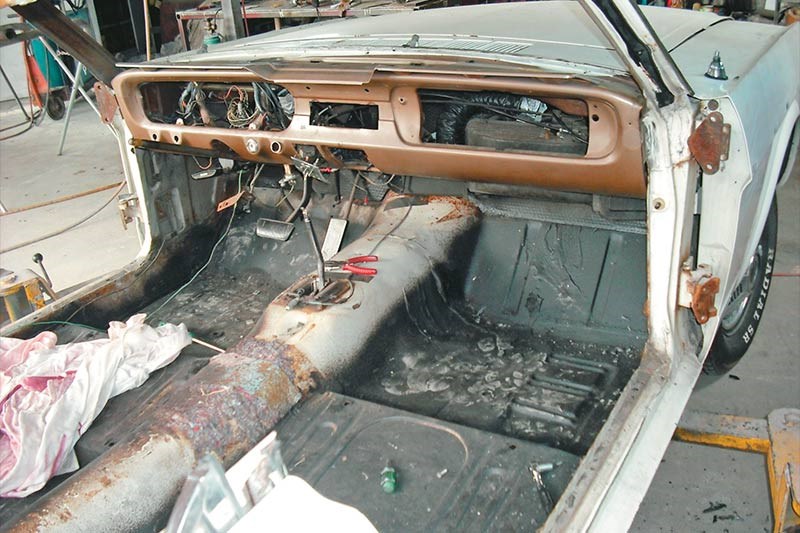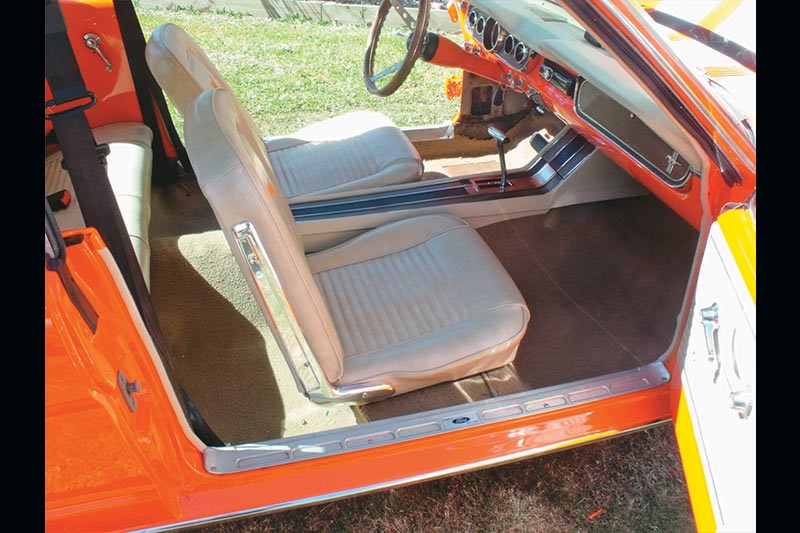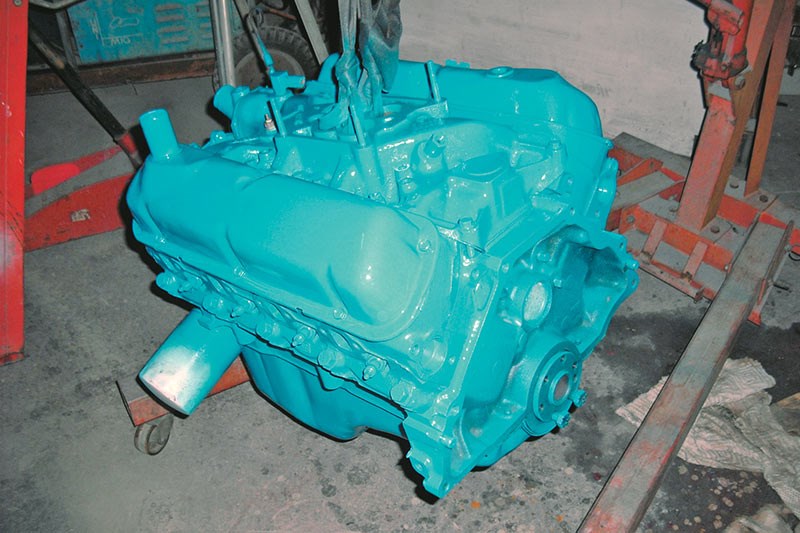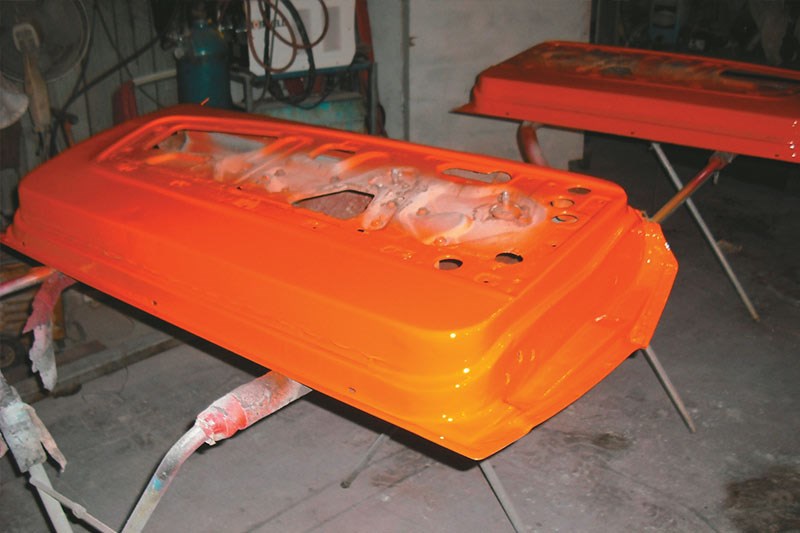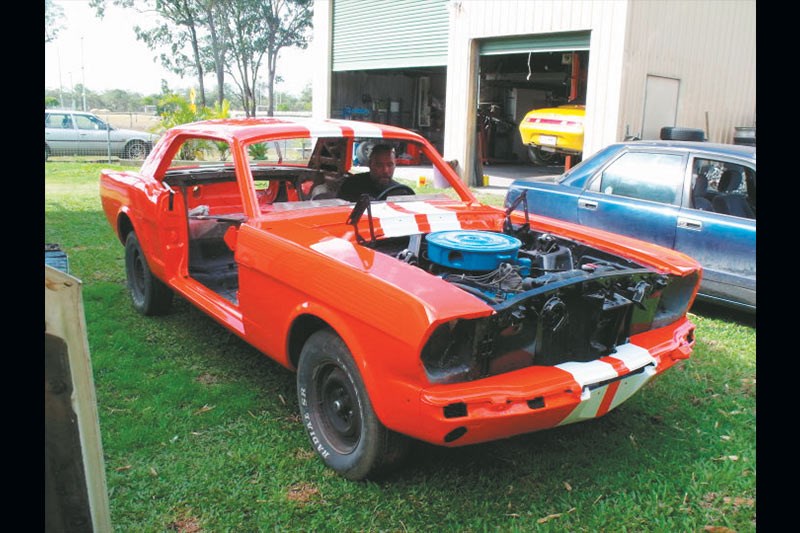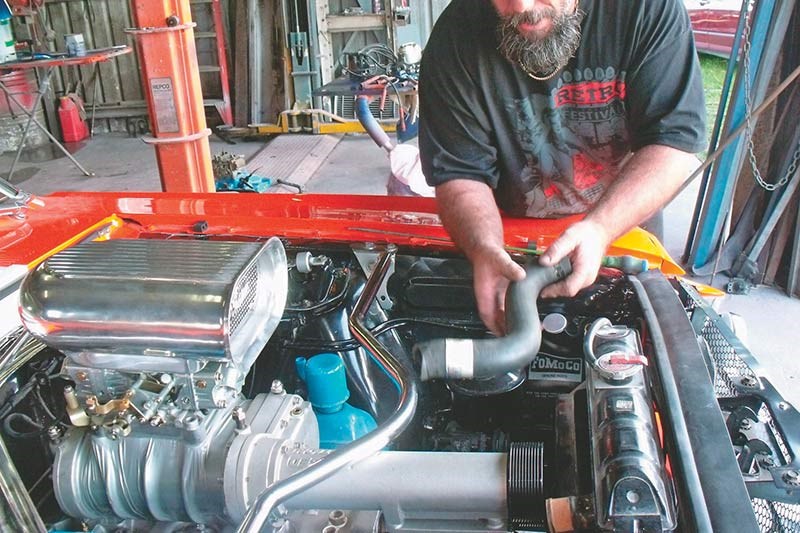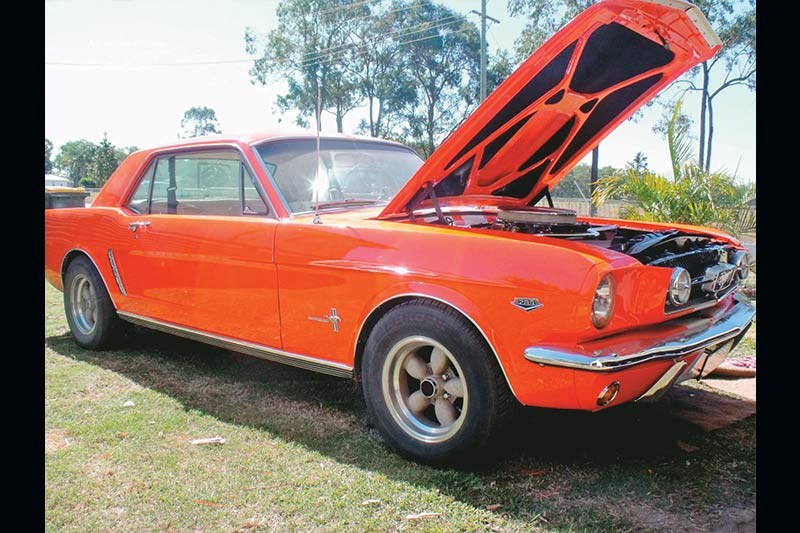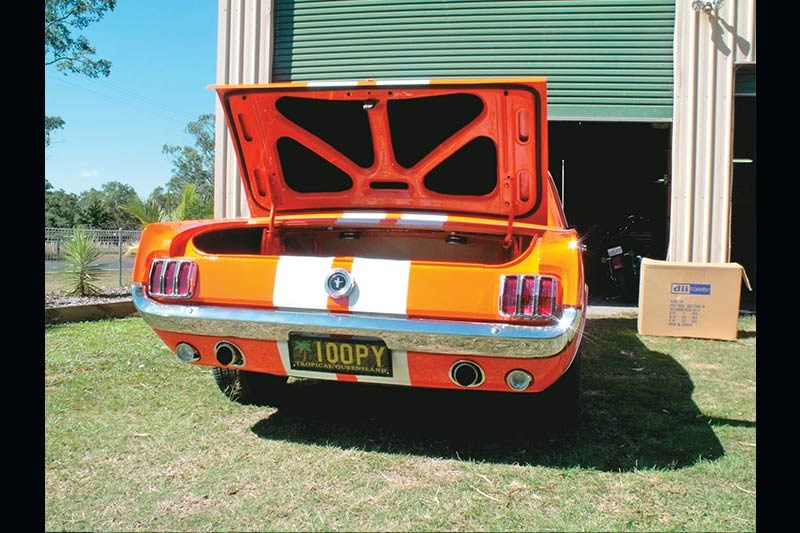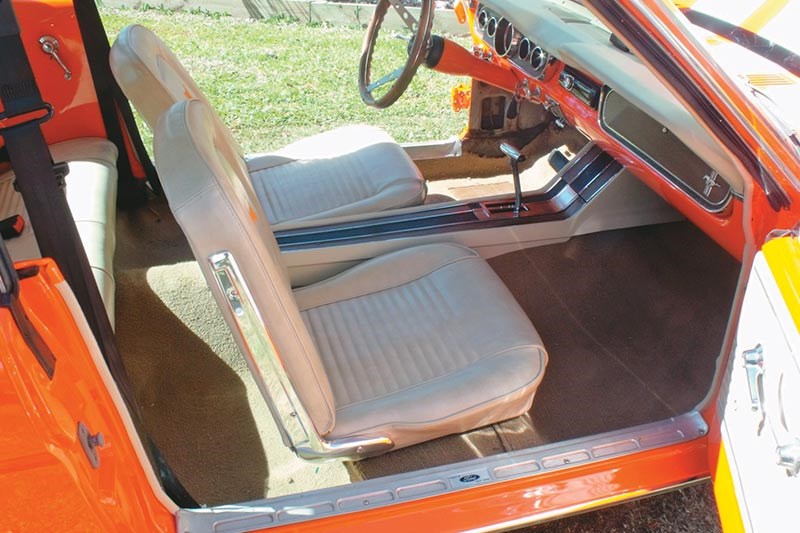 From ratty to rockin': Jason Sprouting transformed a dented and rusted 1965 Ford Mustang Coupe into to a supercharged stunner, complete with Shelby-inspired stripes
From Unique Cars issue #316, Sept 2010 
1965 Ford Mustang Coupe
Queenslander Jason Sprouting is what you might call an eclectic automotive enthusiast.
While admitting a particular fondness for Blue Oval products, his restoration projects during the past couple of decades have ranged from Cooper S Minis and MGs to a Porsche and the Thunderbird that could easily have ended his frenetic existence.
"It fell off the hoist with me under it," was Jason's succinct description of an event that would have kept most of us well clear of automotive undersides forever.
While he escaped with a few bruises, Jason's prized 1963 T-Bird wasn't so lucky and went through a traumatic repair process before being moved on. With cash in hand and trusty computer at the ready, the temporarily Ford-less fanatic spied a tidy-looking A-Code Mustang on the internet.
Within a few days, Jason's next project was strapped to a trailer and travelling the 300 kilometres from Brisbane to his coastal Queensland home.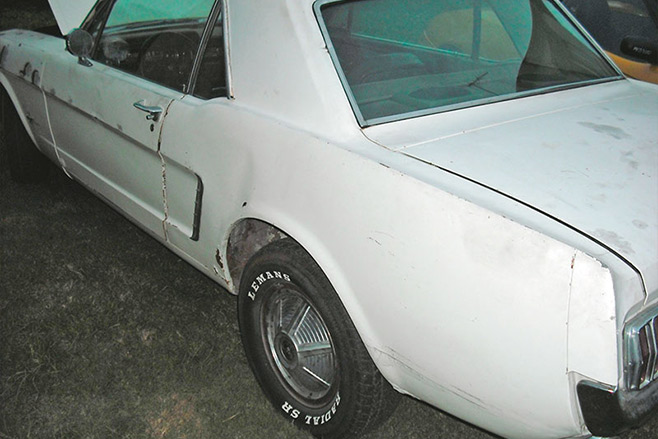 "It looked like a pretty straight car but you're always wary of what might be hidden under the paint, so within a week I had it stripped pretty much to a shell," he recalled.
The car was a recent arrival from California and had been in the same family for 35 years. A relatively dry climate and careful owners contributed, Jason believes, to a quite remarkable state of preservation.
"In the panels there were quite a few minor dents but just a few rust patches about the size of 50-cent pieces and a larger section in the right-hand floorpan. I could have fitted new panels but it wasn't worth it when a few hours with the TIG welder had everything as good as new."
About the only disappointing aspect of the Mustang's presentation was the hole hacked in its dashboard by the US owner's grandson in his attempts to install a monster stereo system.
"My intention had been to take it home, give it a quick fix-up and paint and sell it again, but the car was so good and the parts to do the job properly so cheap that the job blew out pretty quickly to a full-on resto," Jason admitted.
Among those unbelievably affordable parts was a brand new Posi-Traction diff centre that cost US$325 plus $70 for freight. Mustang Unlimited in the US charged $300 (plus postage) for an interior kit including woodgrain dash inserts and new steering wheel.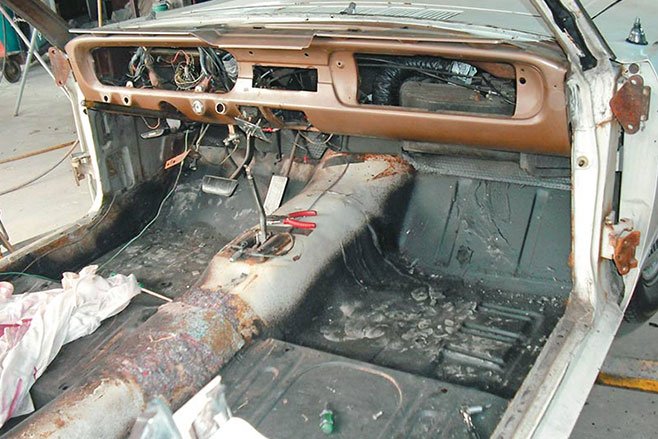 A complete trim kit (also found in Australia via the internet) provided seat vinyl, door trims, hood lining and carpet. A new front stone tray – the only replacement panel Jason needed – was sourced for just $70.
Within two months the body was finished and prepared for a coat of Mustang Orange; applied by Troy of Race and Paint in nearby Hervey Bay.
"I usually do my own paint but for this car I wanted a two-pack job and I don't have a booth. But Troy did a really good job," Jason said.
"The other people I really need to thank are Shane and Cindy from California Image at Narangba, north of Brisbane, who provided parts and a lot of good advice, especially with what I needed to do to get it registered." So what's the story behind the supercharger?
"That was a bit of luck for me, but not the guy who bought it originally," Jason said with a grin.
"He had a '67 Mustang and found that it wouldn't fit unless he cut a hole in its pristine bonnet, so he sold it brand new for less than half what it cost.
"I didn't care about the hole – I just fitted a Cobra scoop – but it still wouldn't clear the air intake. So I spent two days modifying the mounts so it sits further forward than normal."
Another item that needed a minor modification was one of the polished stainless exhaust pipes, which came from the US at around a third of the price of a local custom system.
"To make the pipe fit the GT rear valance, I had to cut a section out then re-weld it and spend hours linishing and polishing it so it matched the other one."
With the exception of that new diff centre, the Mustang's mechanicals initially weren't touched. 
"The supercharger is only running nine pounds of boost so it wasn't stressing the engine, but the block was filled with 40 years of gunk so I pulled it out and it's currently in bits after being chemically cleaned," Jason said.
"I've got a pair of Cobra heads, so when I put it back together those will go on, along with new rings and a new camshaft."
After three months of almost non-stop activity, the Mustang was registered and immediately taken to its first car show.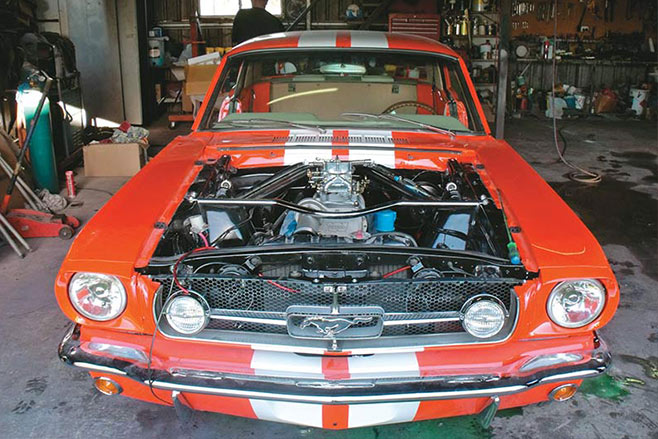 "There were lots of nice cars there but news spread of this orange Mustang with a supercharger and people were tripping over $200,000 cars in their rush to look at mine."
Like most of Jason's previous projects, the Mustang was soon on the market, with proceeds from the sale dedicated to fulfilment of a special dream.
"My late father was a Pom, so next year my wife and I are heading to England where I'll be looking for a 1970s or '80s Ferrari," Jason explained.
"I'm not scared of a bit of rust and they're pretty cheap over there."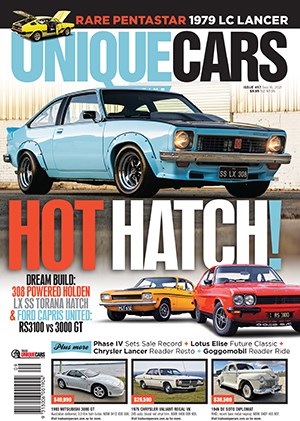 Subscribe to Unique Cars Magazine and save up to 42%
Australia's classic and muscle car bible. With stunning features, advice, market intelligence and hundreds of cars for sale.
Subscribe