Holden Torana LX SS V8 - Buyer Guide
---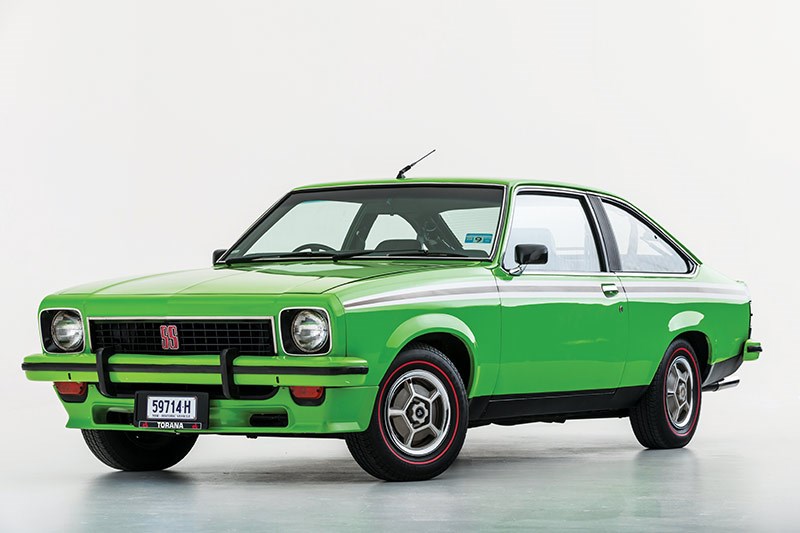 The LX marked the debut of the much loved Torana hatch. Good original cars are hard to find as many became L34 clones over time
Holden Torana LX SS V8
Holden's V8-engined Torana arrived at a time when the world was turning against fuel-guzzling cars and overt displays of performance. Well, parts of the world anyway.
Big cars with V8 engines were decidedly on the outer but Holden was a beneficiary of the belief that the size of a car rather than the capacity of its engine increased fuel consumption. The Torana seemingly provided a more socially-acceptable platform for local V8 engines than other, physically bigger Holdens.
All kinds of LH Toranas could be fitted with V8 engines but only the SLR5000 and purpose-built L34 came with the full-on 5.0-litre motor. Fast forward to 1976 and the arrival of an LX model upgrade which brought to the range a quite unexpected hatchback.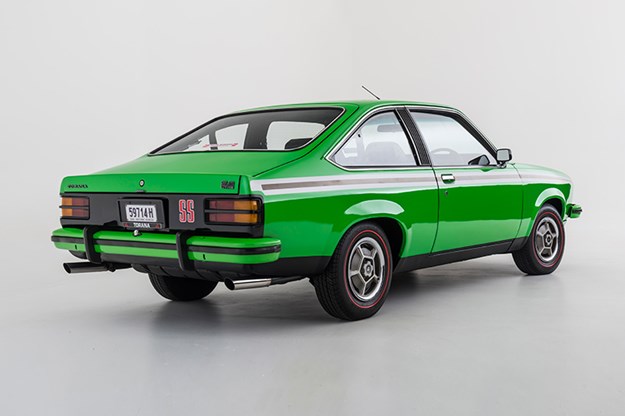 The three-door Torana was lighter than the sedan and in A9X race-spec used a different rear floor-pan pressing to accommodate a beefier differential and rear disc brakes.
| 2020 Market Review: Holden Torana LC-LJ/LH-LX/SS/L34/A9X
Both versions of the Australian-built V8 engine were made available to SS Torana buyers, as was the 3.3-litre six cylinder engine. At a time when Aussie-made hatchbacks were non-existent - the Leyland Force 7 having been boned along with the company - the three-door Torana opened high to reveal a small and insecure boot area which could be extended by laying the back seat flat.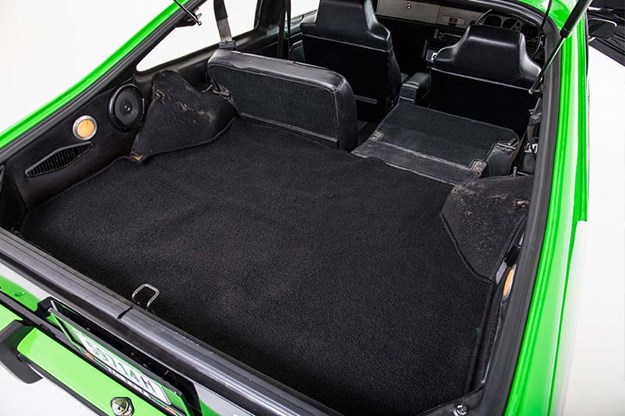 Adding versatility was the widely-publicised 'hatch hutch'; a tent-like arrangement that could fill the gap left when the hatch was open and allow the rear area to be used for sleeping. Most buyers, it seems, preferred to camp in a conventional tent.
Inside the SS cabin, almost everything was bland and made of plastic. The seats were flat and slippery and flimsy enough for the backs to bend and frames to crack without much abuse at all.
| Read next: 1978 Holden Torana LX SS hatchback
The SS Hatch was meant to stand out from the mob without going to the extremes explored by the SLR/5000 or L34. Look past the grille with its monster 'SS' centerpiece and there were no spoilers or wheel arch flares, just a ducktail lip to the spoiler. The plastic hubcaps were styled to look moderately sporty and inside was a cluster of instruments including a tachometer.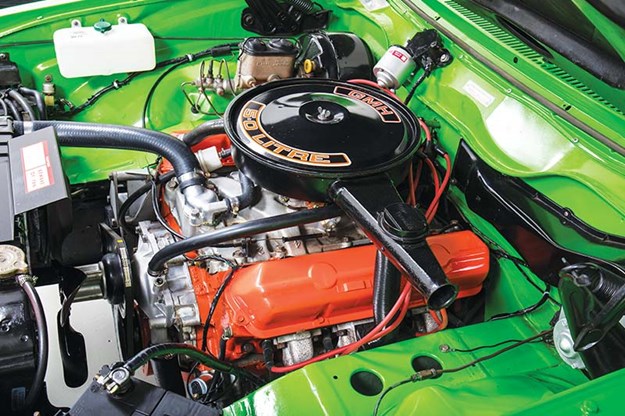 The SS wasn't cheap though, with manual 5.0-litre cars costing $7275 in 1976 and the six-cylinder at $6088. Over time, and with realisation growing that A9X Hatchbacks were very hard to find, many SS owners did succumb and add A9X guard flares, the reverse bonnet scoop and long-range 'drop' fuel tank that would transform their cars into 'lookalikes'.
These additions in times past did add some value to an otherwise stock SS. However, as demand for authentic cars has grown, their perceived desirability is diminishing.
More disastrous are alterations that are more difficult to reverse. Chucking the horrible old seats in favour of some shapely rally buckets, changing the colour-scheme or dumping the correct engine all have consequences for people trying to sell a now very valuable car.
VALUE RANGE: Holden Torana SS
Fair: $35,000
Good: $80,000
Excellent: $115,000
(Note: exceptional cars will demand more)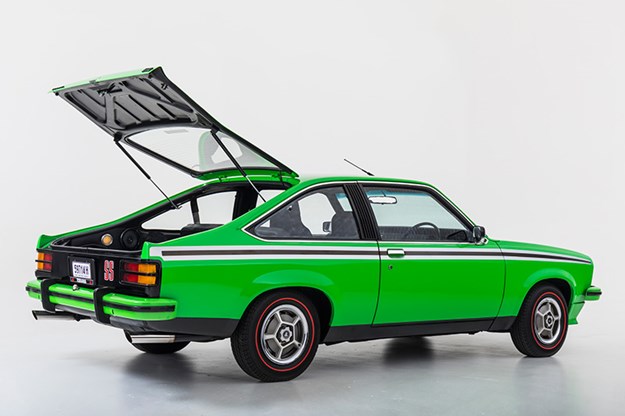 BUYER'S CHECKLIST
Body & chassis
Decades ago, some six-cylinder SL hatchbacks and maybe even a few Sunbirds had their engines replaced with V8s, appropriate stripes and decals attached and another fake SS joined the fleet. Verification, now that these cars have entered the age of six-digit pricing, is vital and a car for which top money is being paid must be authentic. Rust killed a lot of Toranas and SS versions were not immune. For a long time they weren't valuable either so shoddy repairs were common. Floors, inner sills and wheel-arches need checking for filler and look also at the chassis rails for extra welds. If the doors droop the hinges could be worn or the hinge mounts rusted out. The condition of the hatch and rear window are vital because new parts aren't available and scarce in the used market as well.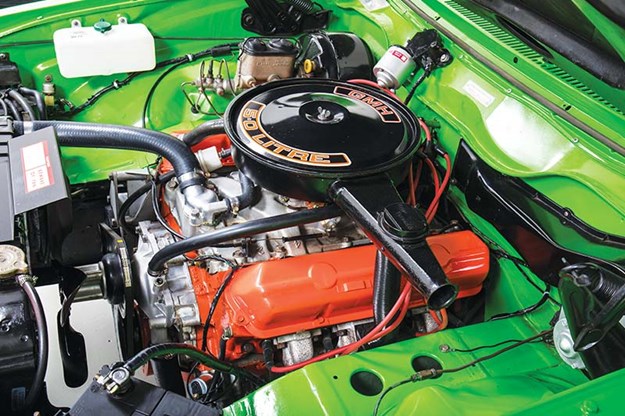 Engine & transmission
An engine number that agrees with the car's production records is vital to achieving maximum money. Preserving an original engine may not have been a priority for owners 30 years ago but it is now. Fortunately, rebuilding an Aussie-made Holden V8 is easy and relatively cheap, however extracting more performance than was originally available can cost. Plenty of quality parts are available, as is a range of single or multiple carburettors. The A9X came standard with an electric fan and these can be adapted to the SS as well for a small power gain. Make sure the fan works when the engine is warm and idling. The four-speed M21 transmission was adequate when hitched to a standard engine but for cars that have been tweaked to deliver extra power one of the rare T-10 gearboxes makes sense.
Suspension & brakes
Holden's all-coil suspension is a simple design and easily improved with some investment in revised geometry and access to old-school knowledge. Cars that don't travel far can be suffering tired springs and collapsed bushings, with body roll at moderate cornering pace and nose-diving under brakes symptoms to look for. Parts are in general compatible with other Toranas and not expensive. Be wary of cars with wheels way wider than the factory-spec steel rims. Big wheels and modern rubber generate suspension loadings that need to be countered by upgraded components including better ball-joints and bushings.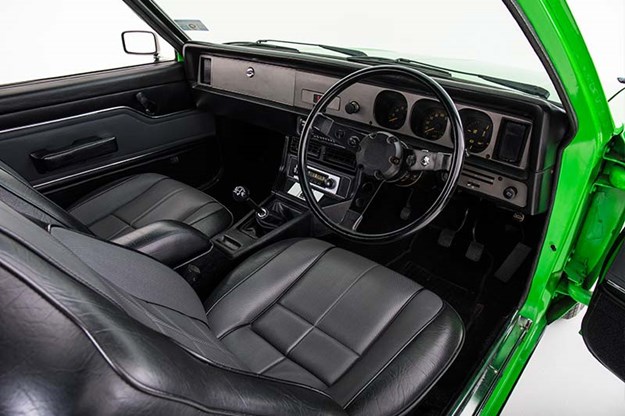 Interior & electrics
There's not a lot inside an SS to fade or fall apart and after-market suppliers can provide most parts. The vinyl dash, console and other parts were cheaply made and by now will be seriously cracked or non-genuine. Cracks can be repaired if not canyon-like. If beyond repair, rebuilt dash tops are available but prices run at close to $800. Reproduction door trims also cost around $1000 per set and seat trim kits from $1600. Check that the windows wind without excessive effort.
1976-1978 Holden Torana LX SS specs
Number built: 8527 (all Hatchback versions)
Body: All steel integrated body/chassis three door hatchback
Engine: 4142 or 5048cc V8 with overhead valves and single carburettor
Power & torque: 164kW @ 4800rpm, 406Nm @ 3100rpm (5.0 litre)
Performance: 0-100km/h: 7.8 seconds, 0-400 metres 15.9 seconds (5.0 4 speed)
Transmission: 4-speed manual, 3 speed automatic
Suspension: Independent with coil springs, wishbones, telescopic shock absorbers & anti-roll bar (f); live axle with semi-elliptic springs, radius rods, telescopic shock absorbers & anti-roll bar (r)
Brakes: Disc (f) drum (r) with power assistance
Tyres: DR70 H14 radial
From Unique Cars #447, December 2020
Unique Cars magazine Value Guides
Sell your car for free right here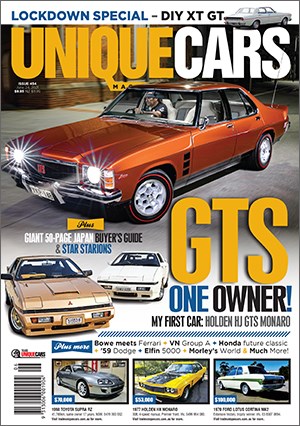 Subscribe to Unique Cars Magazine and save up to 42%
Australia's classic and muscle car bible. With stunning features, advice, market intelligence and hundreds of cars for sale.
Subscribe