1977-1979 Holden Torana A9X - Buyer's Guide
---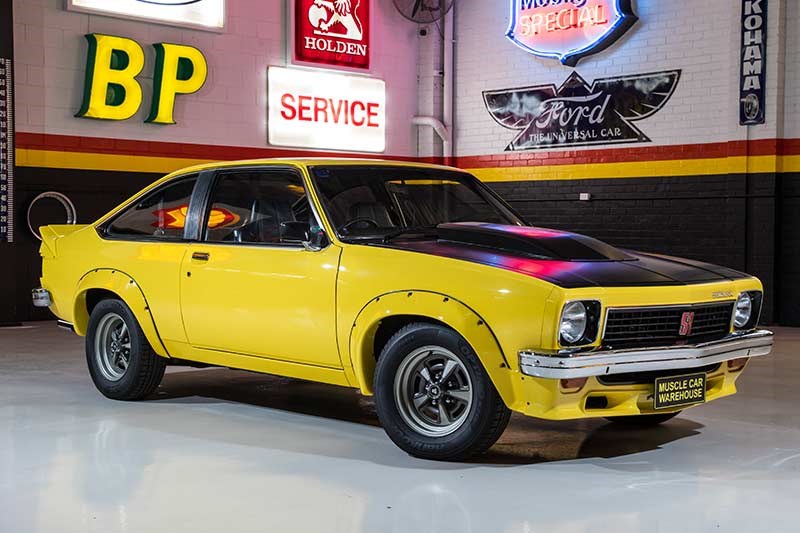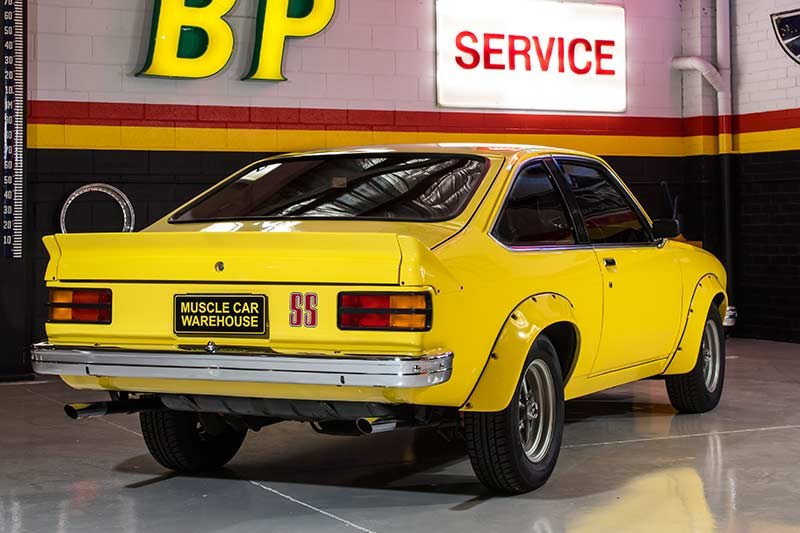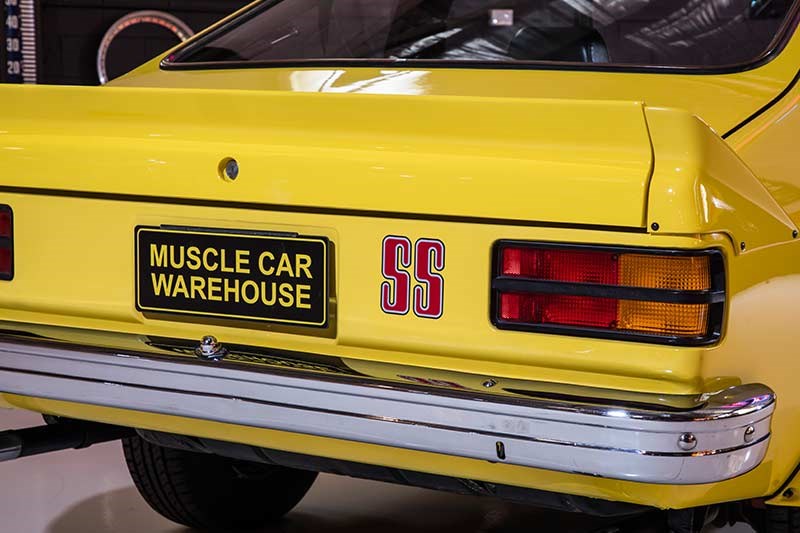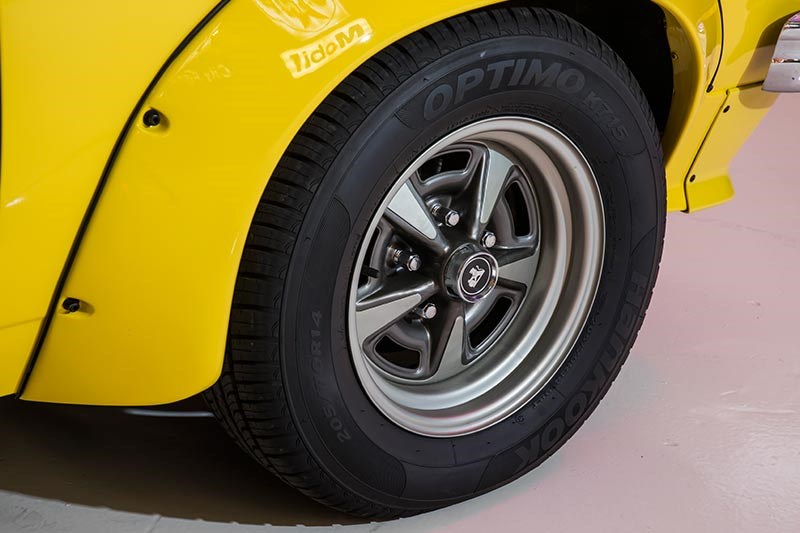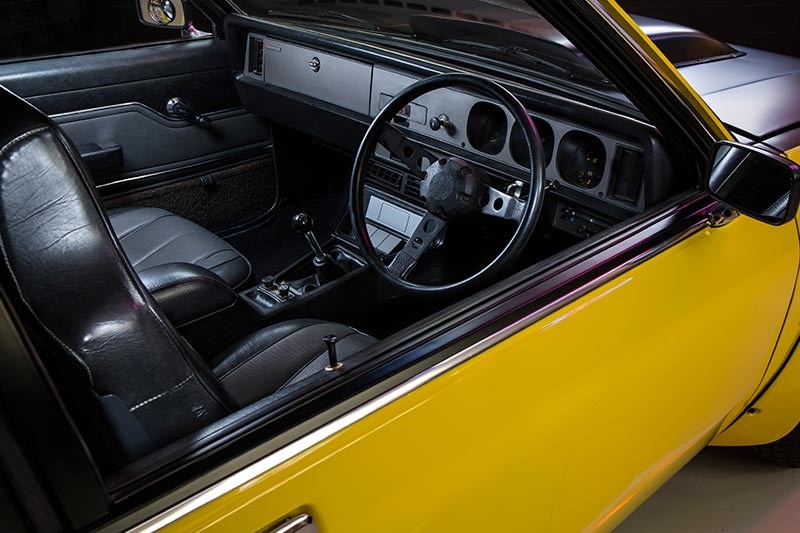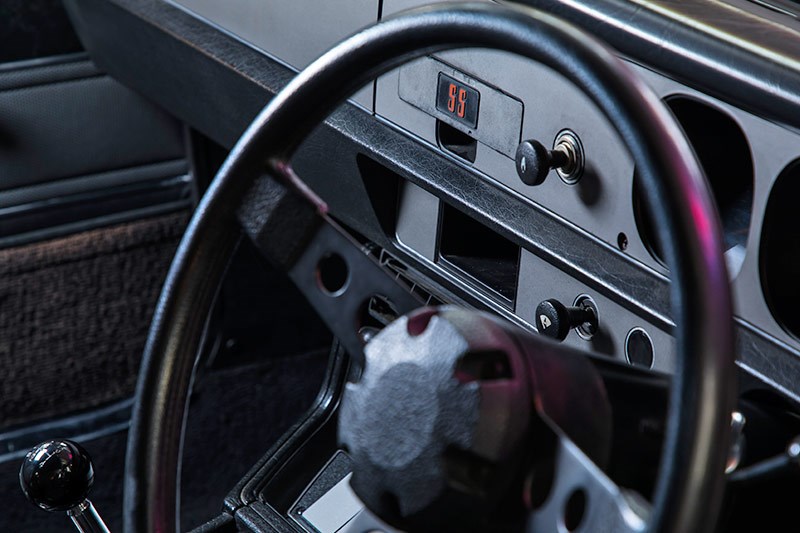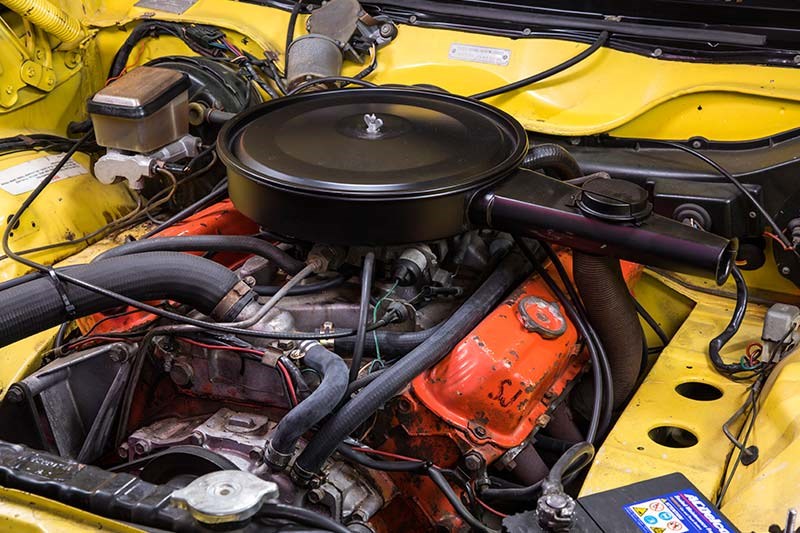 If Peter's story is any guide, destiny can be an irresistible force, especially when you're born into a Holden family
My Dad was a Holden man, so when I joined the workforce in 1975 the quest for my own Holden began. I lived at home, watched my spending and whenever overtime or weekend work was available, I took it. A second-hand LX SL/R 5000 LX model with very low mileage came into view just as my bank balance hit the target. It became my first car, my pride and joy complete with the right badges on the grille and boot.
Then in mid-1977 I heard about the upcoming release of a limited-edition LX model in numbers required to meet homologation rules. I went to the dealer the following weekend and met the salesman. He knew very little about these limited edition Toranas that were heading his way.
The only information he had was a single sheet of fax paper from GMH outlining the release of an SL/R 5000 where option A9X was going to be exercised. No glossy brochure, no fanfare, no choices. "Read the paper and if you are interested put down a $200 deposit and we will do a valuation of your trade and see what the numbers look like." I had looked after my SL/R5000 very well, so the trade-in money was on the mark. I paid the $200 from my wallet, no ATMs or e-banking anything in those days! I had from that weekend until the unknown delivery date to rake up the extra reddies needed for the deal.
| 2019 Market Review: Holden Torana LC-LJ/LH-LX/SS/L34/A9X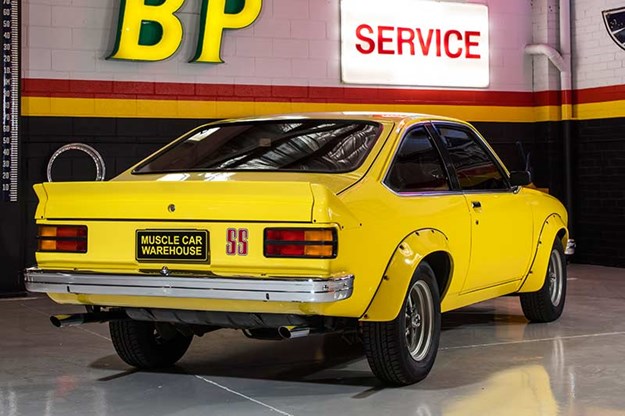 The wheelarch flares are way more about attitude than aesthetics
My best school mate Garth, also a Holden boy, put down his $200 as well to take up the last of my dealer's allocation. Between the two of us and his dad, we had dibs on five A9X hatchbacks from various dealers around Sydney. The agonising wait began. Of course, during the wait was the unprecedented Moffatt/Bond 1-2 thrashing win at Bathurst against these new Toranas. The gloom started to sink in.
The phone call came on 14 December, 1977, telling me I had first choice on a hatchback that was about to arrive. At the dealership that Saturday my friendly salesman showed me the genuine brand new A9X hatchback in Jasmine Yellow. Love at first sight. With a handshake I said, "I'll have this one."
So, on the first Wednesday of January 1978, JMX-189 hit the Sydney Northshore streets. It was obvious from the onset that these cars had been detuned for the streets. The carburettor was a common V8 Holden Rochester model. The exhaust manifold, exhaust and balance pipes were made to restrict everything getting out. With the DR sized tyres on steel rims, the car looked like it was on stilts, a giraffe. Too tall for its own good. My overtime opportunities and the hand up first for weekend work would have to finance some upgrades.
| Read next: Holden Torana A9X review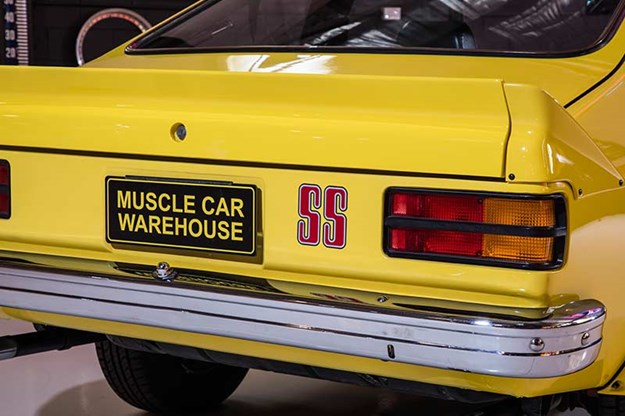 Here's the way the story unfolded: The restrictive exhaust manifold and all the exhaust system were removed. HM headers were the go with a two-inch system with a small 'Hot Dog' muffler then a chrome tipped pipe. Something better was needed than the DR 70 series tyres supplied on steel rims. She needed more footprint to get the power to the road and provide handling to match – Aunger 8-inch on the front and 10-inch on the back coupled with Dunlop SP tyres imported from the UK. With the new sticky Dunlops being like road magnets, the rear flared guards started taking a beating. A motor trimmer mate reshaped the inside of the wheel-arch flares and added a black vinyl patch to the front of each of the rear wheel flares. Issue fixed. Next a Holley 650CFM Double pumper with mechanical secondaries replaced the original carby. Then, of course, I needed a race-style cold-air box to feed it – a simple alloy welded sheet with a big air filter assembly rivetted in the middle of it. The crowning piece was cut sections of black hot water pipe insulation around the four top edges of the air box for a snug fit to the bonnet.
So, all the mods had been done, the car started to loosen up, inhaling  and exhaling a lot better. It looked much better: lower, louder and meaner, especially after the local Shell servo owner, a keen weekend racer, concocted a brew for me that was seven litres of Shell Super petrol to one litre of Shell 115 racing fuel. My favourite roads became music-off and windows-down affairs.
| Read next: Bathurst legends - Holden Torana A9X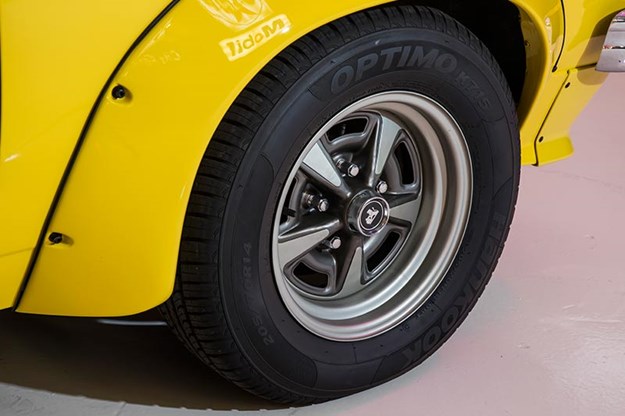 The A9Xs all had issues. The common fault was the clutch bolt which just wasn't tough enough to take the strain of the heavy-duty clutch. It would snap on a gear change so you ended up in neutral going nowhere. There was also a problem with the hinges supporting the hatchback. 
The car remained with me for many years, mileage ever so gently crawling up.  I eventually sold it to a buyer in Wollongong. The proceeds from the sale were used to buy my first house.
My love for these cars over the years has never waned. They were a terrific piece of engineering. A nimble little warrior that wiped the smiles off the Ford fans' faces at Bathurst. Brock loved it, and after his passing, Dick Johnson drove 05 and commented on how good it was. A bit different from the street cars admittedly, but its roots were the same. Even driving one as a road car you couldn't help but smile.
(Our thanks to Muscle Car Warehouse Sydney.)
| Read next: Holden Torana A9X and Ford Falcon XC Cobra
Value range Torana A9X hatch
FAIR: $75,000
GOOD: $140,000
EXCELLENT: $225,000-plus
(Note: concours cars will demand more)
Holen Torana A9X market:
Holden's V8-engined Torana came to be at a time when the world was walking very rapidly away from big-engined cars. The world excluding Australia anyway.
Competition-spec L34s were fast for as long as their engines held together but Holden needed a car that could serve both as a competition platform and promote sales of less exclusive Torana variations.
The A9X announced in 1977 was available with two or four doors and a proper reverse-inlet bonnet scoop. It retained the L34s wheel-arch flares which looked ridiculous when shrouding standard-sized rims and rubber.  Of course they weren't meant to stay that way for long.
The sedan was by far the bigger seller (305 cars vs 100 of the chunky, sexy Hatch) yet the cars Holden offered for testing purposes to the motoring press were both hatchbacks. Something to be said there about selling the sizzle.
During the decades that have passed since every boy or girl racer and their parrot wanted an A9X – and rarely could buy them – but the market has been decidedly ambivalent towards these cars. A decade ago a couple of quite significant examples had a crack at breaking the $500,000 barrier but for the most part any money on offer for two-door cars has stayed below $250,000.
Twenty or so years ago, A9Xs similar in appearance to our featured hatch could be found for a tenth of today's money. Those canny enough to take notice at the time were offered an unrepeatable opportunity to latch onto a legend.
BUYER'S CHECKLIST
BODY & CHASSIS
Firstly confirm that you are looking at a genuine A9X body. Back when these cars were newish and not especially valuable re-shelling was relatively easy. However the shape of the rear floor was changed to accommodate the larger rear axle housing and miscreants needed to cut out and insert the reshaped floor pan – if they had one. The verification process will also involve checking for rust and crash repairs and don't imagine that just because a car is expensive that it will suffer from neither. There can also be niggles like rear hatch supports that collapse or a damaged seal that sucks fumes into the cabin. Replacements for cracked flares are available, as are new grilles and even  bumper rubbing strips.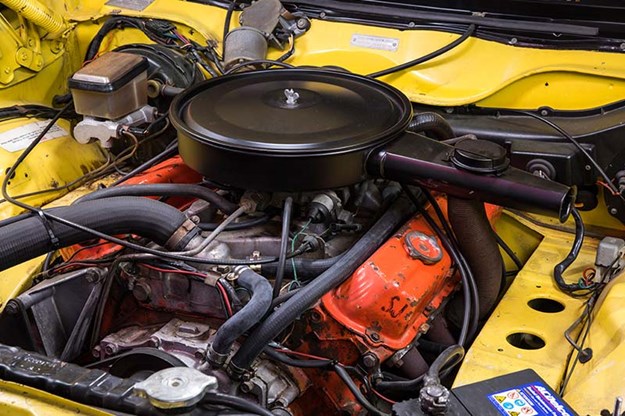 ENGINE & TRANSMISSION
An engine number that agrees with the car's production records is vital to achieving maximum money. However the obligation of preserving an original engine will prove costly if it suffers a major failure and must be repaired not replaced. The A9X came standard with an electric fan which needs to be working once the engine is warm. The four-speed M21 transmission was adequate when hitched to a standard engine but race cars got the optional T-10 four-speed and for motors that have been tweaked to deliver extra power one of these makes sense.
SUSPENSION & BRAKES
Holden's Radial Tuned Suspension is a simple but excellent design, provided the components haven't been allowed to deteriorate. Cars that don't travel far can be suffering sagging springs and collapsed bushings, with body roll at moderate cornering  pace and nose-diving under brakes. Parts are mostly compatible with other Toranas and not expensive. The all-disc brakes might also need some warming so be cautious when trying out someone else's A9X.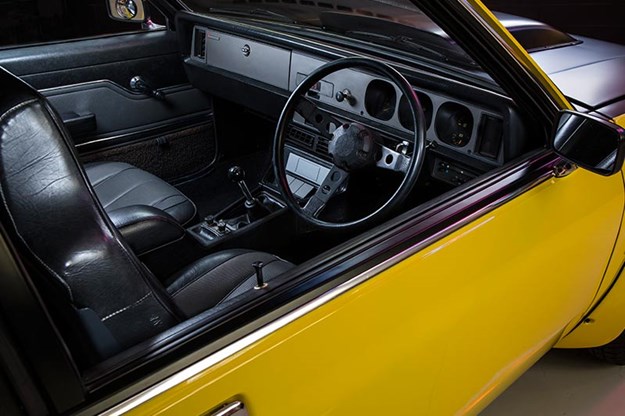 The cockpit is desirable real estate despite being a no-frills affair
INTERIOR & ELECTRICS
There's not a lot inside an A9X to fade or fall apart and what there is can be found at reasonable prices in the after-market. To save weight, Holden even ripped out the console and didn't supply a radio however owners may have subsequently installed them. The standard seats are nasty, cheap things with skimpy padding and weak frames so make sure they are fit for use. Look also for dash cracks which can be repaired if not canyon-like. Reproduction door trims cost around $600 per pair and seat retrim kits from $1000. Recently sighted was a pair of SS front buckets, restored and recovered for a very reasonable $1250. However a pair of very good originals would cost $2000.
1977-1979 Holden Torana A9X
NUMBER BUILT: 405 (305 sedan, 100 hatch)
BODY: integrated body/chassis four-door sedan & two-door coupe
ENGINE: 5048cc V8 with overhead valves and single carburettor
POWER & TORQUE: 164kW  @ 4800rpm, 406Nm @ 3100rpm
PERFORMANCE: 0-100km/h:
7.8 seconds, 0-400 metres
15.9 seconds
TRANSMISSION: 4-speed manual
SUSPENSION: Independent with coil springs, wishbones, telescopic shock absorbers & anti-roll bar (f); live axle with semi-elliptic springs, radius rods, telescopic shock absorbers & anti-roll bar (r)
BRAKES: disc (f)  disc (r) with power assistance
TYRES: DR70 H14 radial
Unique Cars magazine Value Guides
Sell your car for free right here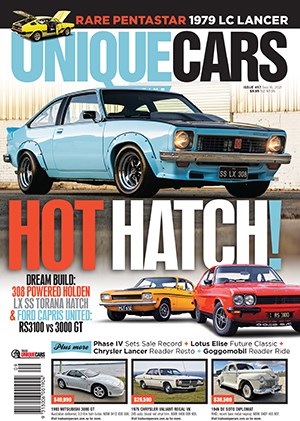 Subscribe to Unique Cars Magazine and save up to 42%
Australia's classic and muscle car bible. With stunning features, advice, market intelligence and hundreds of cars for sale.
Subscribe