Lotus Elan (1962-1974) - Buyers Guide
---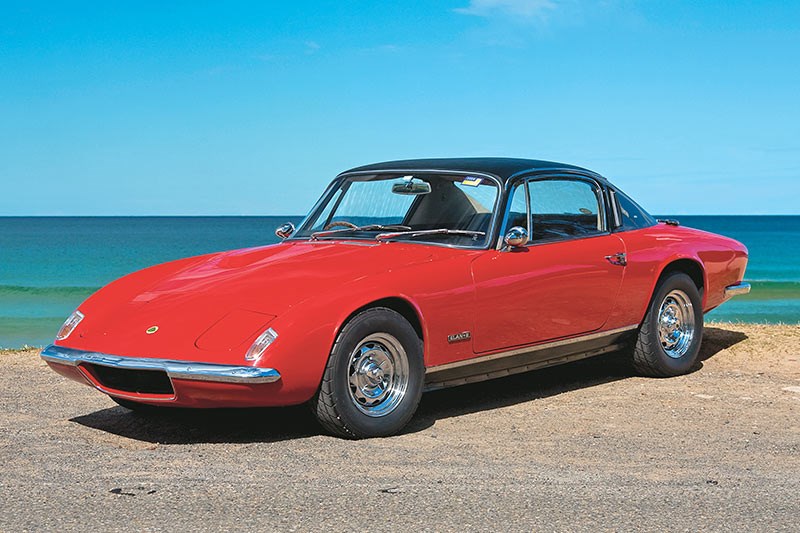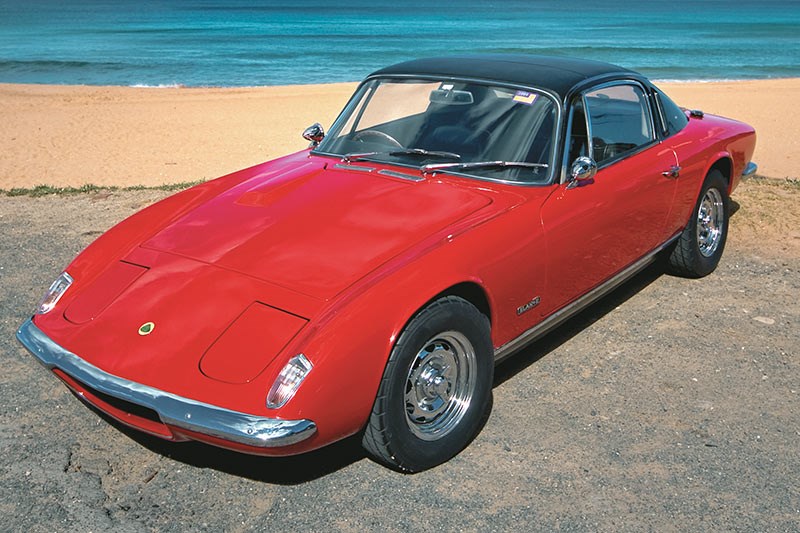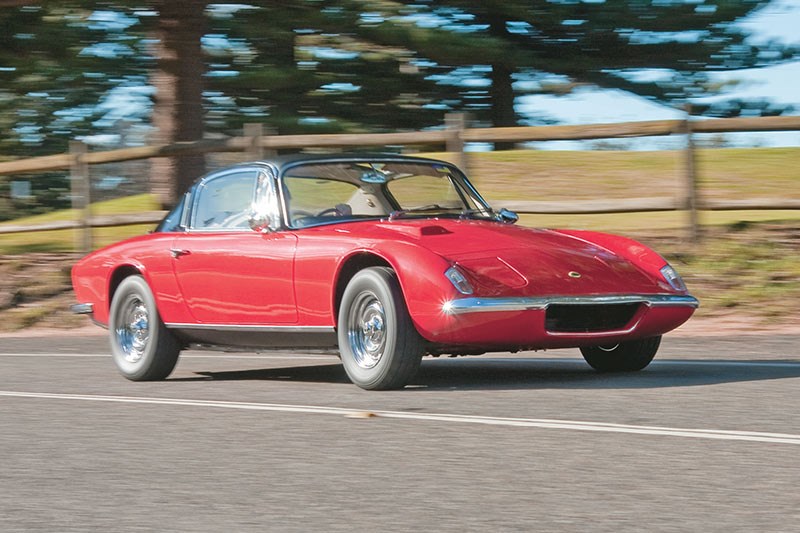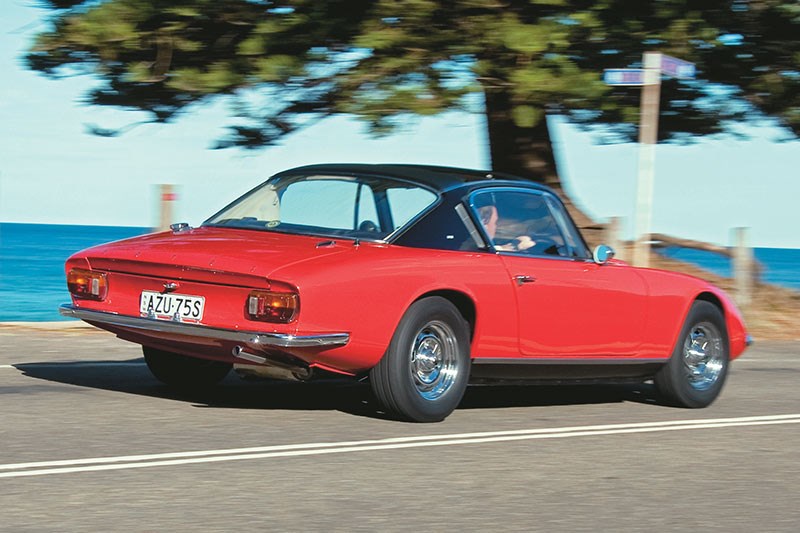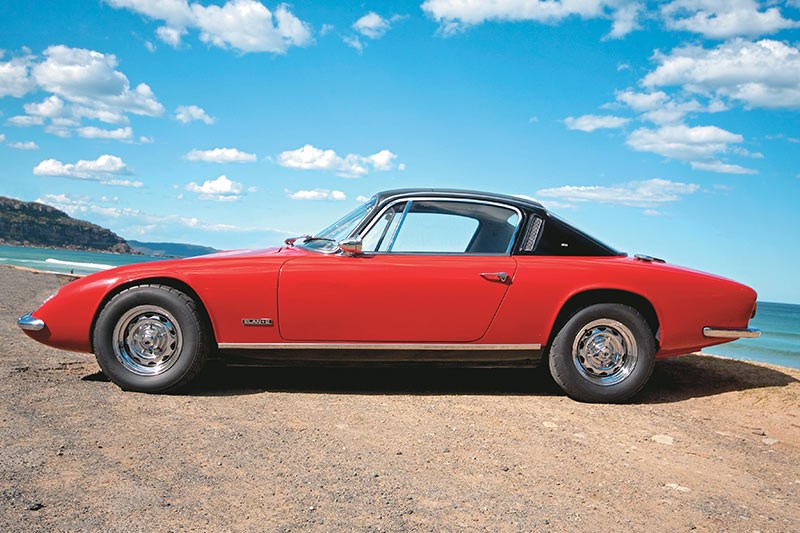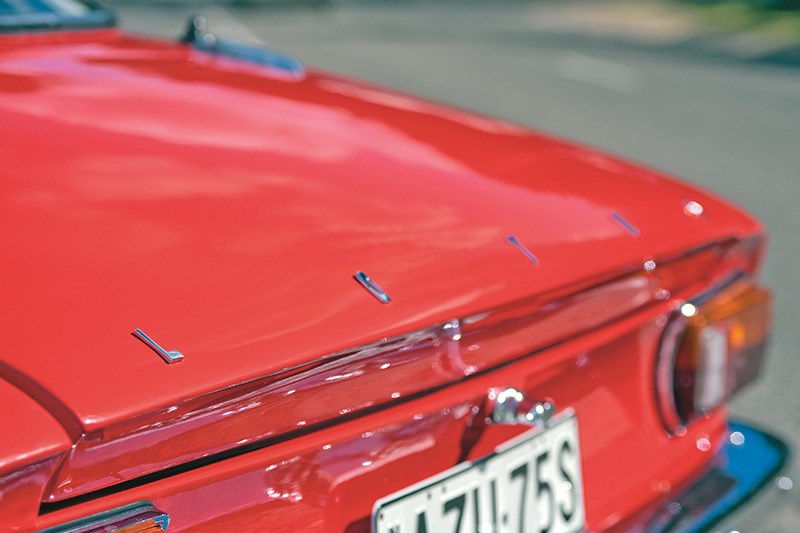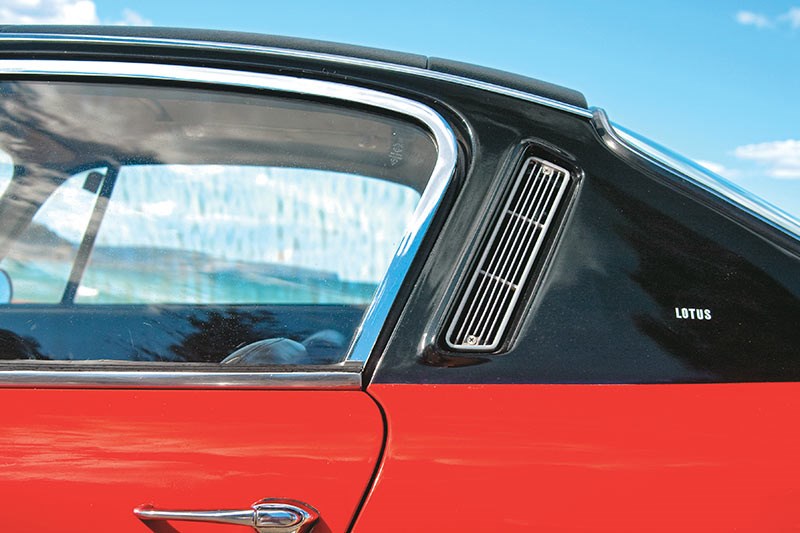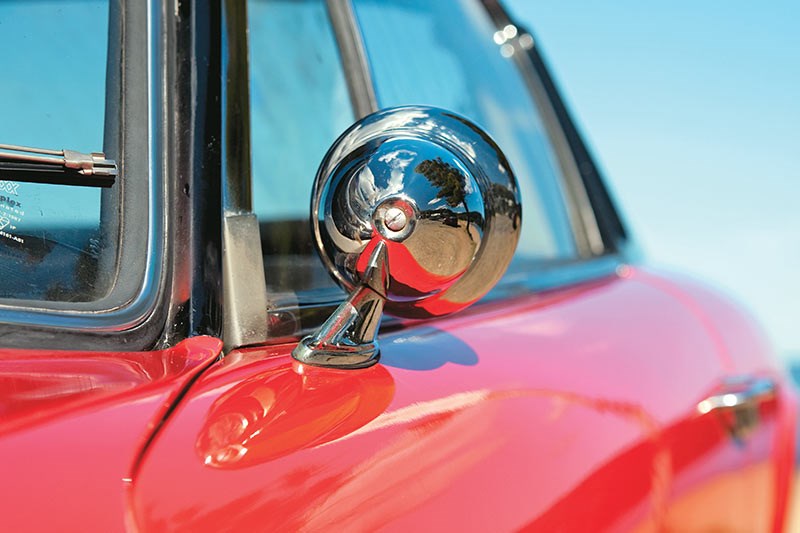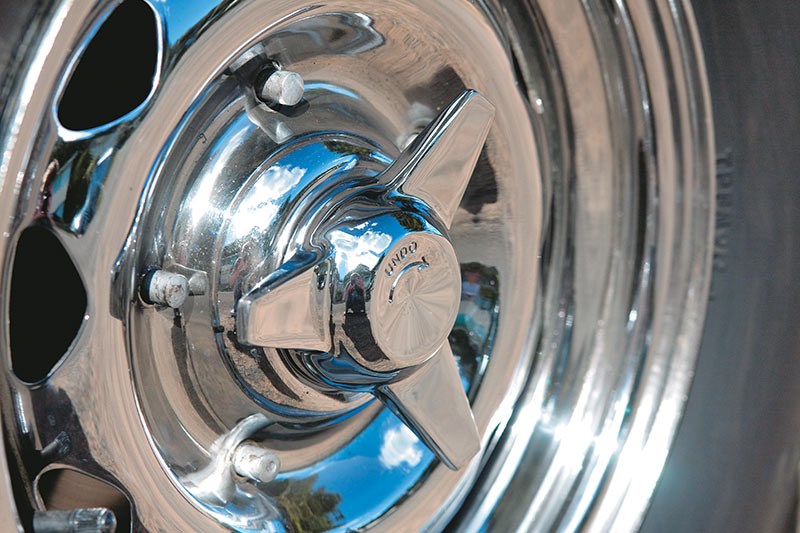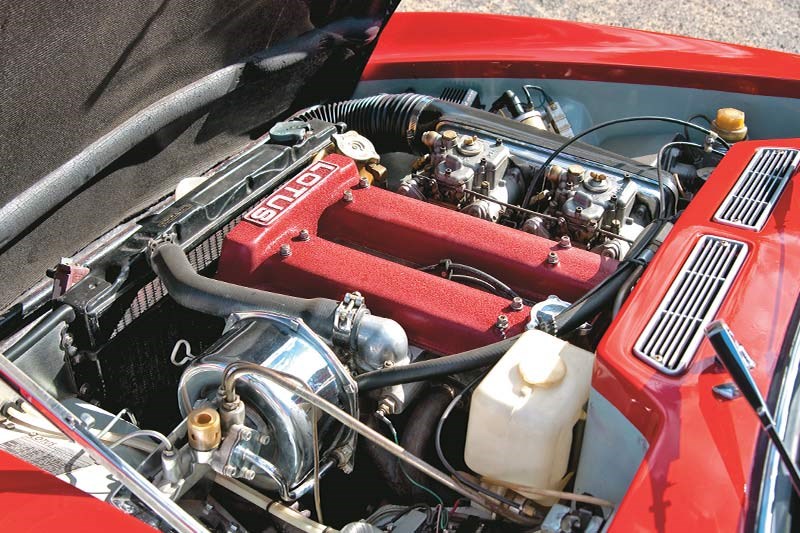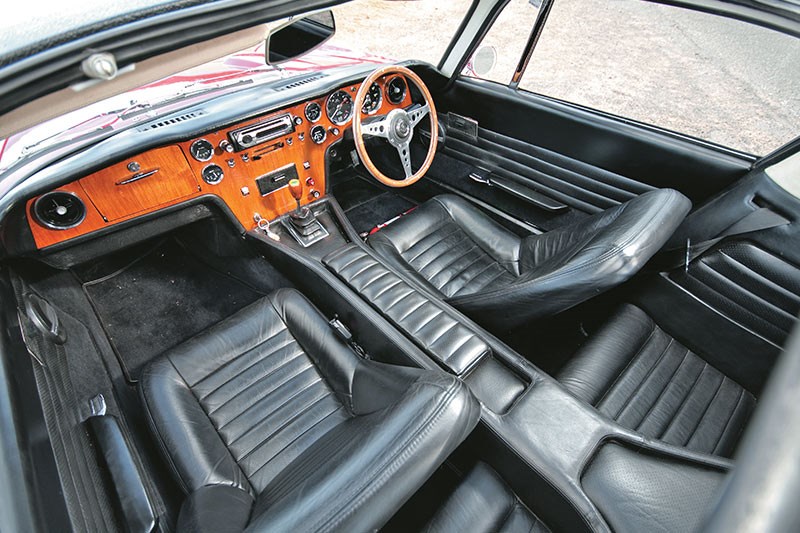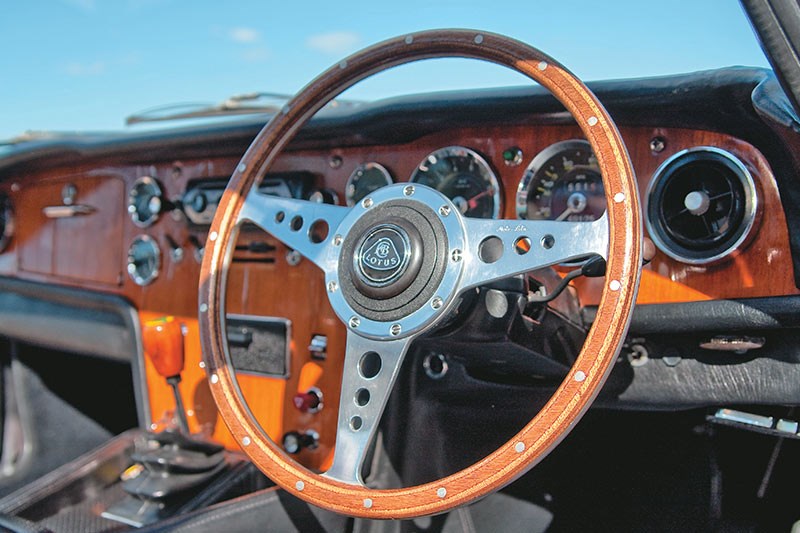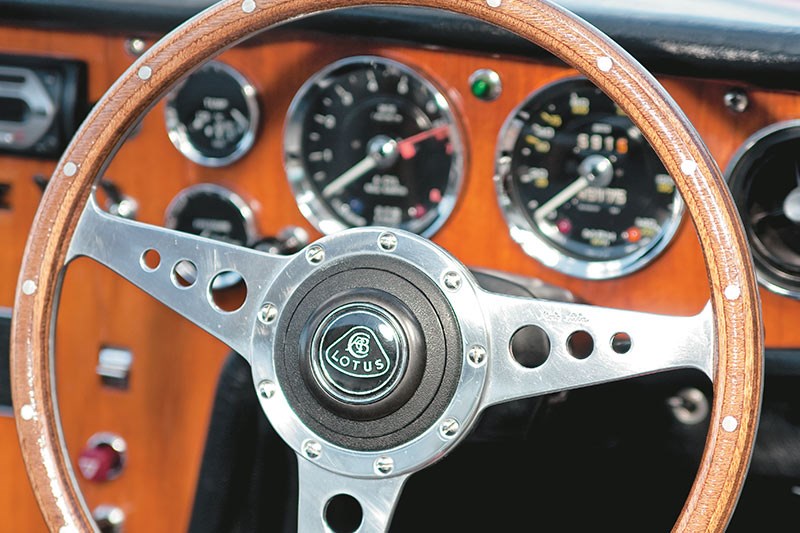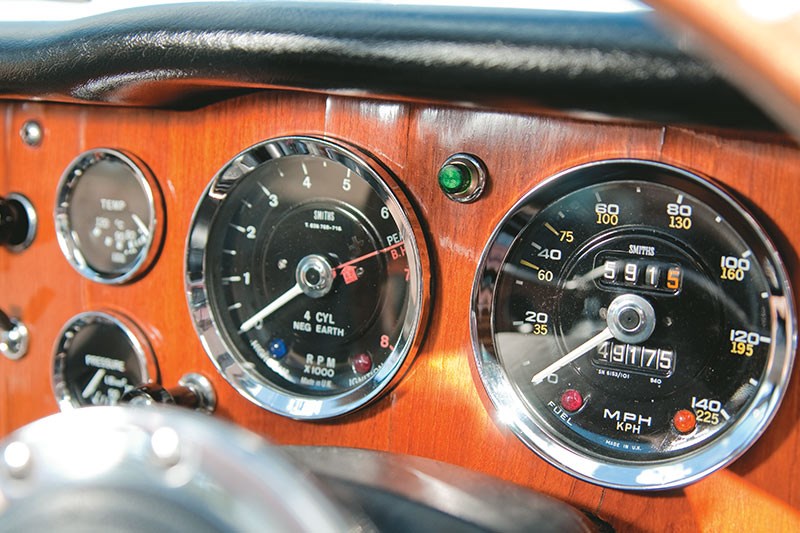 If you want something a bit different to an MX-5 then this cute-as-a-button two-door could fit your sports car bill
From Unique Cars #305, Nov/Dec 2009 
Lotus Elan
Those with long memories might recall the days when Lotus was a front-running marque in Formula One and a variety of other motor sporting categories.
Building the platform for a World F1 Championship – which Lotus won for the first time in 1963 – was expensive and required income far greater than its complex Elite or kits of Lotus Seven parts could generate.
The Elan was announced in late 1962; slotting into an empty niche between mainstream models like the also-new Triumph TR4 and more expensive Jaguar E-Type.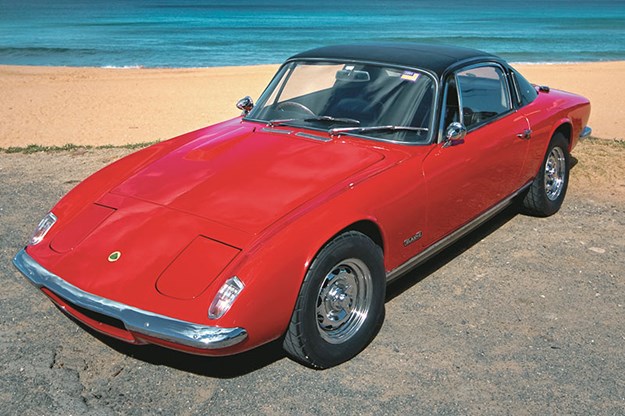 Under the skin, things were very different from the ground-breaking Elite. It had been designed as a coupe, but the Elan came as a roadster with optional hardtop. While maintaining the Lotus preference for fibreglass bodywork, the Elite's integrated frame was replaced by a steel backbone chassis carrying coil-spring suspension units and all-wheel disc brakes.
| Reader Resto: 1968 Lotus Elan S4
Where the earlier car was powered by a 1.2-litre Coventry Climax engine, the Elan throughout its life would use a twin-cam version of Ford's four-cylinder, 1498cc unit.
As installed in the Elan and expanded to 1558cc, early Twin-Cams produced 78kW and 170km/h. Road testers across the world competed to describe the Elan's handling and performance in the most glowing of terms while being less effusive about build quality, cabin comfort and a hood that took three arms and saintly patience to erect.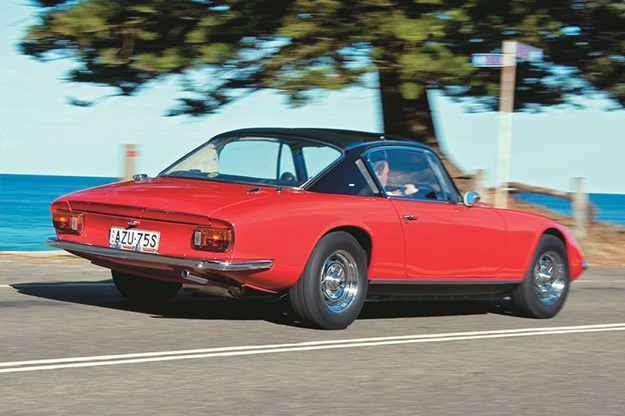 Elan (it means "dash") is one of the British cars that personified the Swinging '60s
Almost immediately after its October 1962 launch, Elans were headed for the race circuit. Australian drivers included Leo Geoghegan, Neil Allen, Bob Jane and Fred Gibson, and Jane's lightweight 26R model was recently for sale in the UK for more than A$250,000.
Two years elapsed before an S2 Elan appeared, featuring a more sophisticated interior and uprated brakes. However, it was the 1966 model S3 that brought the most significant improvements of the Elan's 12-year lifespan.
| Read next: 1962 Lotus Elan review
This was the first version to come in 'fixed head' form, with an integrated hardtop, walnut dash and electric windows.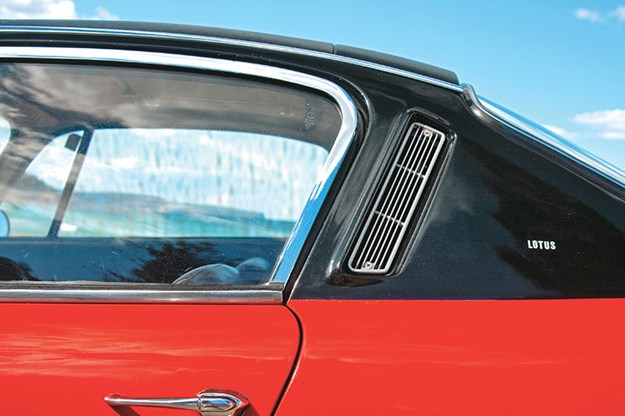 Distinctive centre-lock steel wheels were standard to the new S/E version and optional on other Elans. The S/E package boosted power to 88kW and added a close-ratio gearbox, higher final-drive ratio, servo brake assistance and special steering wheel.
Not wanting to lose enthusiastic owners as they grew older and began producing offspring, Lotus in 1967 introduced a Plus 2 version of the Elan. An extra 300mm of wheelbase provided space for a decent sized rear seat that could accommodate a couple of children, or short-legged adults with high pain thresholds. Ultimately the Plus 2 would acquire a five-speed gearbox that turned it into a refined and enjoyable touring car.
That gearbox also went into late versions of the S4 Elan, allowing showroom stock cars for the first time to reach 200km/h.
The S4, which appeared in 1970, also brought the model's first and only major restyle – square-edged wheelarches and larger taillights easily identify an S4.
Last, most desirable and most frequently cloned were the Sprints. Characterised by two-tone paint, these Elans ran 0-100km/h in under eight seconds and came with strengthened transmission internals and drive-shafts to handle their 94kW of power.
On the road
This section must begin with some misty-eyed self-indulgence. In the late 1970s I coveted a red Elan Drophead (an S3 I think, with nifty knock-on alloy wheels). It sat for ages in a yard on Sydney's Parramatta Road, begging for a new home.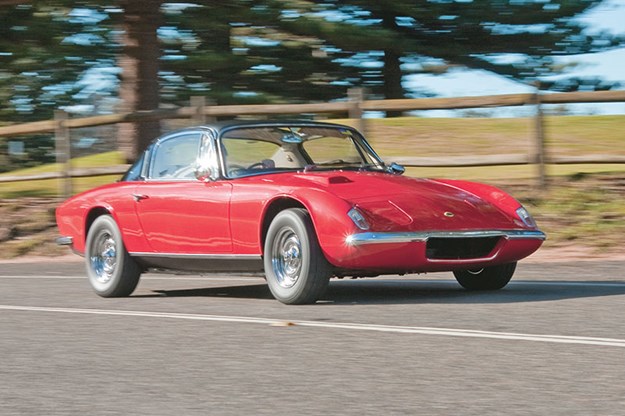 With eneered dashes, wood-rimmed steering wheel, pop-up headlights and Formula One link it was cool, man
After several weeks of agonising, practicality overcame passion and I bought an 18-month old Escort Ghia. I hope the little red one eventually found a caring owner.
I did manage a test drive; most of it spent in the passenger seat as the salesman battled to stop it stalling whenever the traffic slowed and struggling with what he said was a rebuilt gearbox but felt like a nearly-knackered clutch.
Once the engine warmed and the Webers stopped spitting like two tomcats in a wheelie-bin, blipping the engine to help gears snick into place was no chore at all and revving into the 5000s delivered a luscious snarl that swiveled heads 100 metres away.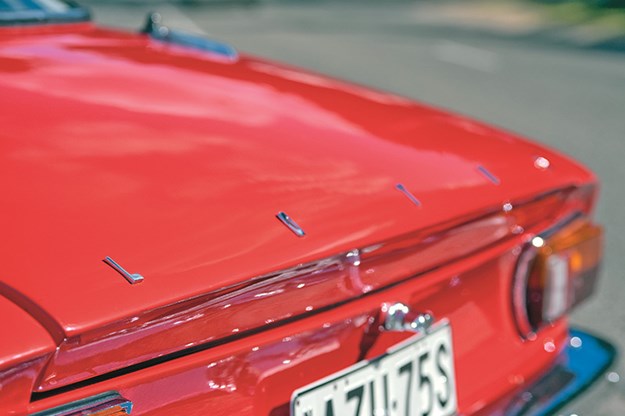 The steering wheel was leather-bound and non-standard but communicated everything that was occurring beneath the squealing (probably half-flat) front tyres. Early Elans drew complaints about restricted elbow room, but from the S2 on, cars had modified door trims that provided more space for wheel twirling.
The dash in later versions was also significantly improved; walnut veneer replacing the S1's slab of something resembling a 1960s school desk-top. Vinyl seats in two-person cars were supplemented by a padded rear bench that might accommodate a side-saddle third passenger but was definitely intended for luggage.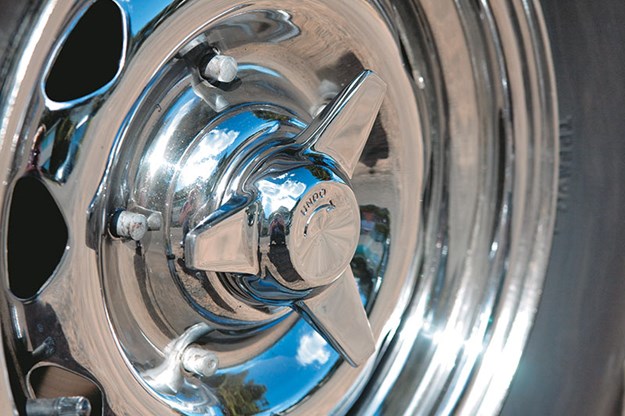 Light weight and a low final-drive gave Elans excellent acceleration.
S1 cars were the slowest; taking 10 seconds to reach 60mph (96km/h), but S/E versions of the S3 cut that to 8.5 seconds.
With their 105kW, big-valve engines, Sprints hit 60mph in 7.6 seconds, while even the heavier Plus 2 could manage sub-nine second times.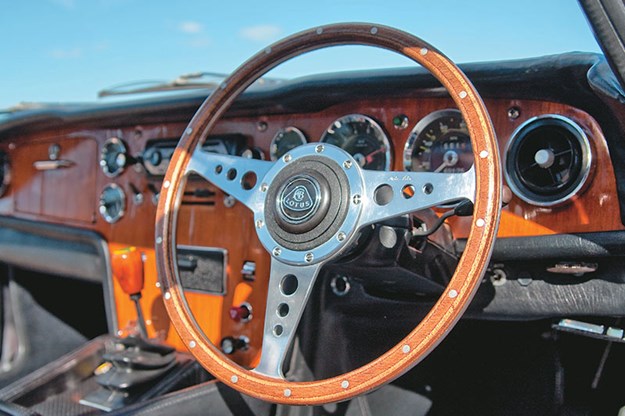 The 45-litre fuel tanks in two-seat cars are small by Australian standards but the longer Plus 2 has space for 60 litres and consumption averages 12L/100km.
With four disc brakes and all but the Plus 2 weighing less than 800kg, Elans rank with the best braked cars of their era.
Pedal pressures from unassisted systems are reasonable and US Road & Track mag managed a 0.87g stop in an S/E coupe before its "undersized" tyres locked up.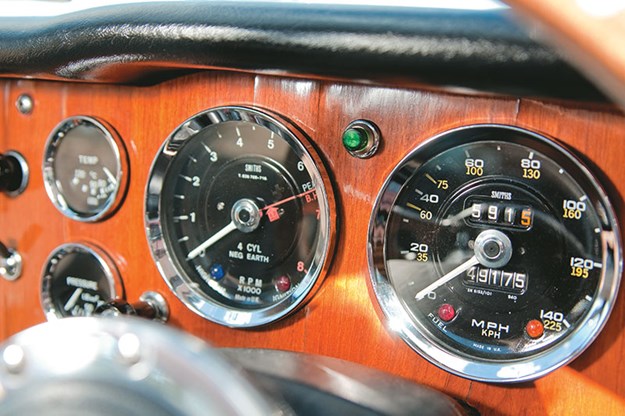 The enclosed cabin of the rare 130/5 (standing for 130hp, five-speed) Plus 2S I tried during the late-'90s was more luxurious and felt less claustrophobic than I'd expected. Its five-speed 'box was less precise than the notchy four-speed of the S3 but shorter ratios delivered excellent low-speed response and quieter progress at freeway speeds. Ventilation on a hot day was minimal, so finding a car fitted with a fold-back sunroof might stop the kiddies cooking.
BUYER'S CHECKLIST
Body/chassis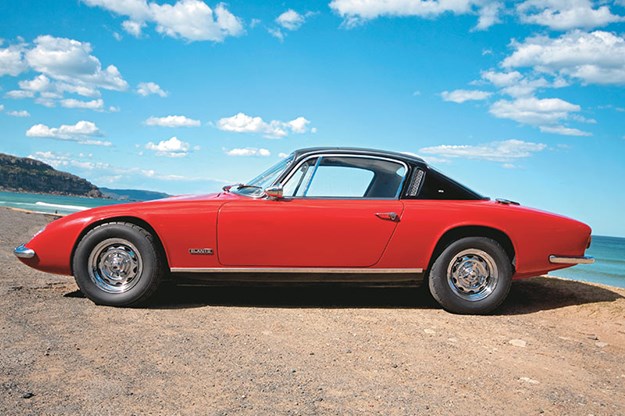 This is one car you absolutely do not buy without a comprehensive, on-hoist inspection. Even a recently-replaced chassis may have been damaged by clipping a kerb and can rust. Damaged sills and floor pans are safety issues as seatbelt mounting points can be compromised. New paint might disguise serious body problems, so look from various angles for cracks beneath the paint, areas that appear lumpy or have 'crows feet'. Make sure the hood and supports are complete and in sound condition and check the boot for water leaks. Headlights need to pop up quickly and in unison; otherwise there are vacuum system problems.
Engine/transmission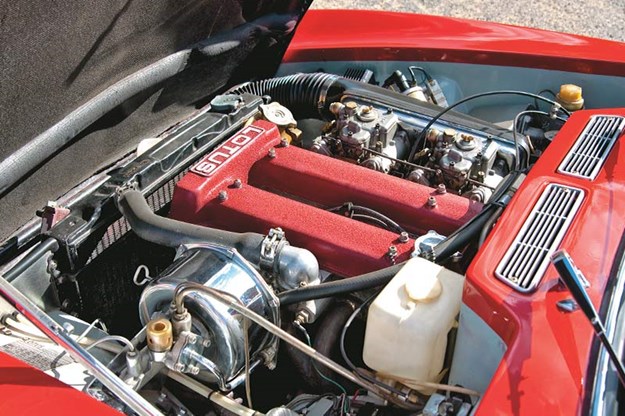 The Twin-Cam is a high-performance engine that requires regular maintenance to avoid expensive failures. Ask how old the water pump is (redesigned pumps can be fitted without removing the cylinder head) and check coolant and oil for contaminants. Various types of carburettor were fitted, with S4 Strombergs blamed for contributing to overheating. Timing chain noise needs to be immediately rectified as a broken chain will create internal engine havoc. When arranging a test drive, ask the vendor not to warm the engine before you arrive to check ease of starting and internal noises. The four-speed Ford gearbox is robust; however owners trying to protect their Rotoflex couplings can slip and prematurely wear the clutch.
Suspension/brakes
Misaligned brake rotors are common and generate pedal pulsing and steering vibration. New rotors cost around $600 per set. A visit to elanfactory.com.au is worthwhile, if only to read the Melbourne-based specialist's review of rubber driveshaft couplings versus splined replacements. Whichever type is fitted, these need to be hoist inspected for cracks and deterioration. Standard Elan springs are reasonably soft, but if the car rolls excessively or bounces over minor bumps, you're up for $1500-2000 for new shock absorbers.
Interior/electrics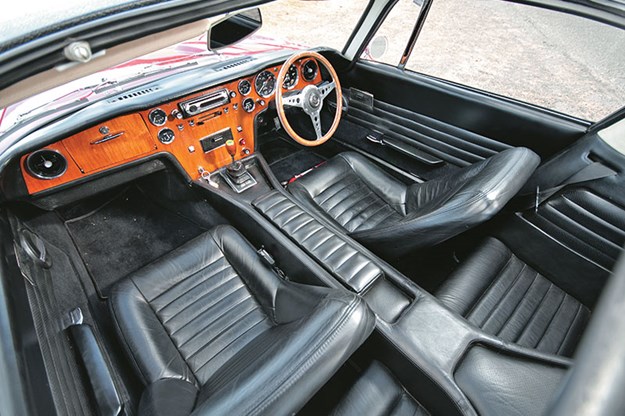 Open-top cars may have suffered sun damage to the dash and carpets, but replacements are available. Make sure all dash instruments work, especially the temperature gauge, and check the horn. Poor earthing is a problem with fibreglass cars, so check lights don't flicker or activate autonomously when indicators etc are operated. In good condition, the optional roadster hardtop is worth an extra $2500.
Owner: Stuart O'Dea
The kids had hardly made it to the end of the street before Elan owner Stuart O'Dea was quickly back in the market for a sports car. "I'd had sporty models when I was young but family commitments meant it took a while to get the Lotus," he admits. "This is an early car and I prefer the look of the interior with its toggle switches rather than the rocker type that were fitted later."
Stuart's car was delivered new through Geoghegan's Melbourne outlet in 1968. The car spent its life in Victoria until he bought it three years ago and had the added attraction of a comprehensive service history.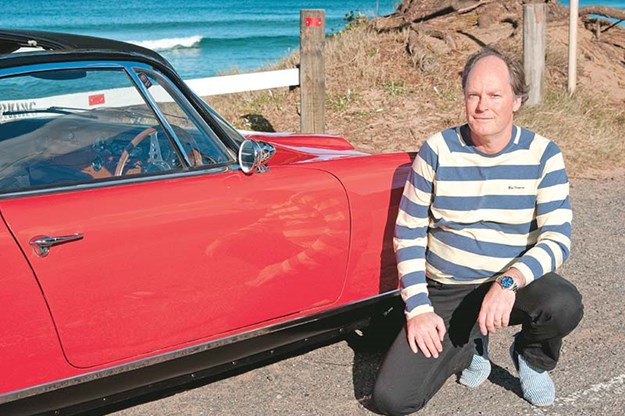 Most significant among the changes made to this car is an electric cooling fan, which takes stress off the belt that drives the often troublesome water pump, and Stuart has recently replaced the rubber 'donut' rear axles with splined units that eliminate annoying axle wind-up when accelerating.
"The worst thing you can do when buying an Elan is to get a car that's been crash damaged and not repaired properly," he says. "This one has some crazing at the stress points, which is pretty normal but major cracks to the body, a rusty or bent chassis will be expensive to repair."
Lotus Elan, 1962-74
Number built: 9150 (S1-4), 3300 Plus 2 (est)
Body: steel chassis, bonded glass-reinforced plastic body, two-door coupe and convertible
Engine: 1.5-litre, in-line four-cylinder with twin overhead camshafts and dual sidedraft carburettors
Power/torqueE: 87.5kW @ 6250rpm/ 151Nm @ 4000rpm (S3 S/E)
Performance: 0-100km/h – 9.0 sec (approx). 0-400 metres – 16.4 sec (S3 S/E)
Transmission: four or five-speed manual
Suspension: independent with upper & lower wishbones, coil springs, telescopic shock absorbers and anti-roll bar (front),
independent with A-arms, coil springs, telescopic shock absorbers, anti-roll bar on some (rear)
Brakes: four-wheel disc, power-assisted on some
Tyres: 5.20x 13 crossply or 155H13 radial
Price range: $12,000-50,000
Contact: Club Lotus Australia.
Website: clublotus.com.au
(All prices quoted as at 2009)
Unique Cars magazine Value Guides
Sell your car for free right here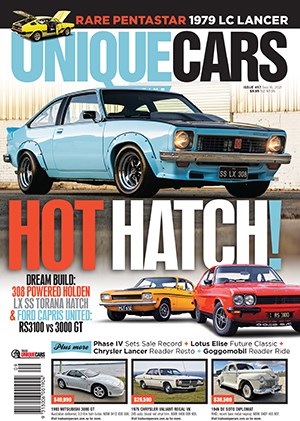 Subscribe to Unique Cars Magazine and save up to 42%
Australia's classic and muscle car bible. With stunning features, advice, market intelligence and hundreds of cars for sale.
Subscribe