1962 Lotus Elan: Classic
---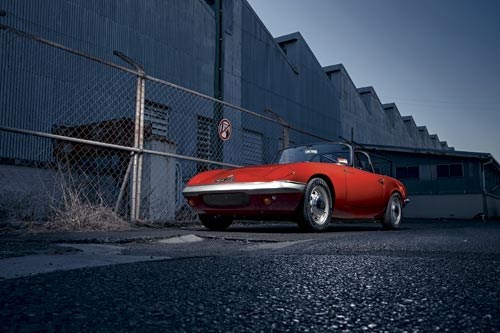 1962 Lotus Elan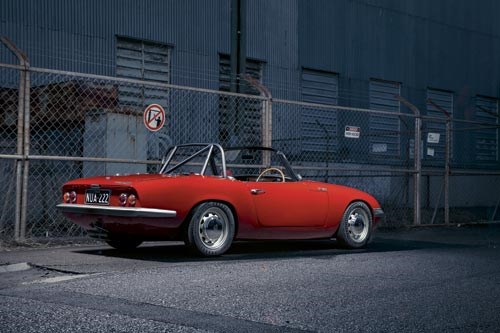 1962 Lotus Elan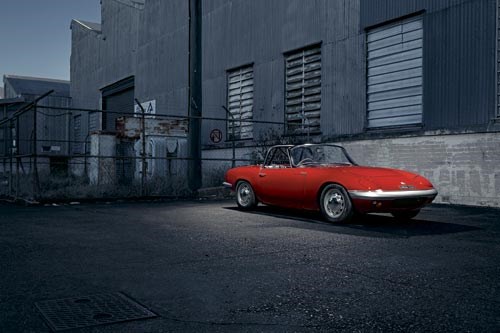 1962 Lotus Elan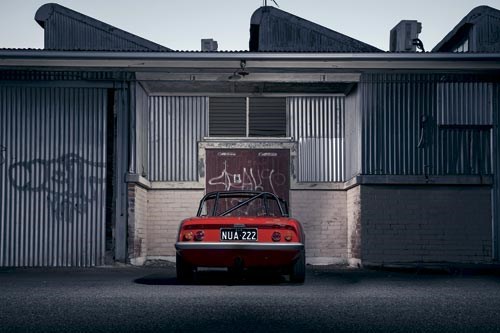 1962 Lotus Elan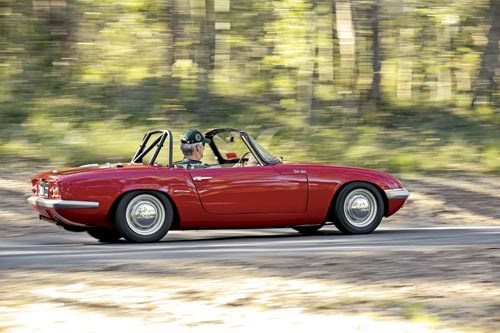 1962 Lotus Elan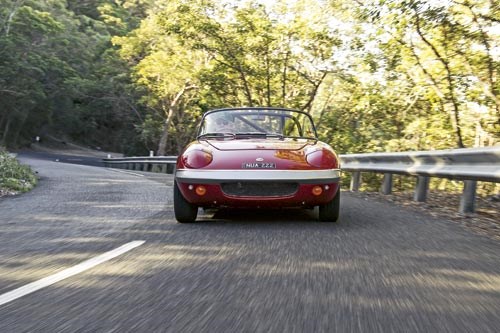 1962 Lotus Elan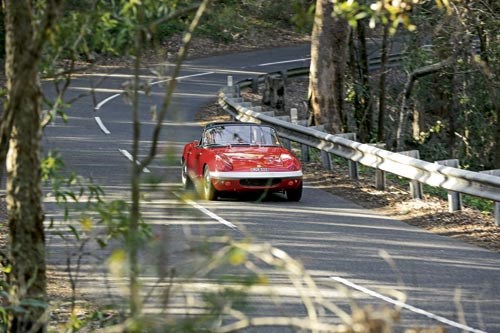 1962 Lotus Elan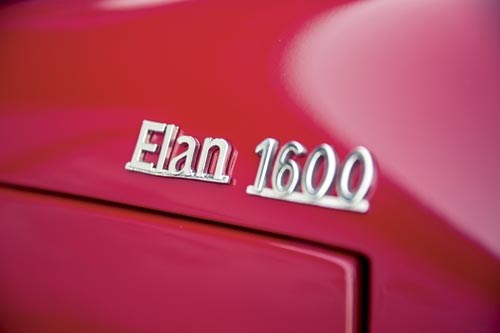 1962 Lotus Elan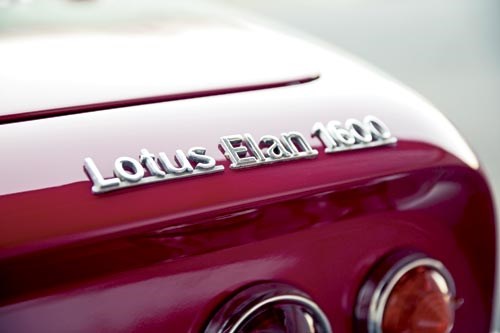 1962 Lotus Elan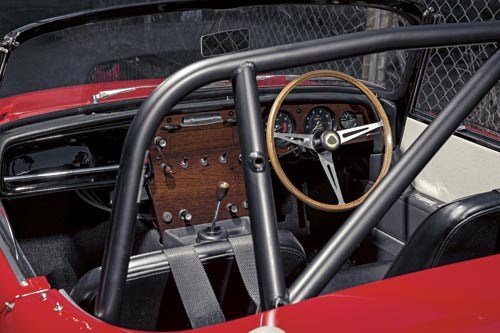 1962 Lotus Elan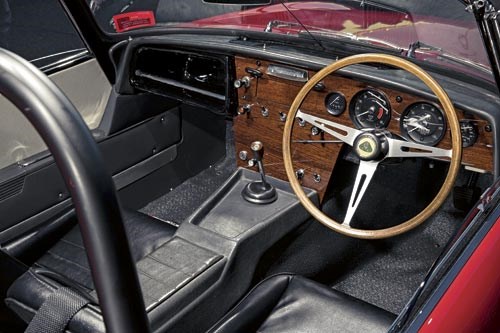 1962 Lotus Elan

The original Lotus Elan set a standard for small sports car dynamics that was not matched until decades later
Lotus Elan
Few cars have been more aptly named than the Elan, which derives from two French words – eslan meaning dash and eslancer meaning to dart. Every connotation from 'eagerness' to 'elegance' seems to apply to this definitive small English sports car.
The Elan – or Type 26 in the Lotus scheme of things – made its debut at the Earls Court Motor Show in October 1962. It arrived in an era when no-one seriously questioned the meaning of 'sports car' – a term that's more elusive of definition today, half a century on.
There may have been an implication of convertibility, but most sports cars were also available in fixed-head guise. The E-Type was equally imagined as a roadster and a coupe. The MGB was initially a roadster but the GT followed less than three years later. The Elan was typical inasmuch as the droptop came first, with an optional hardtop available from 1963 and a coupe version from 1965.
It was fortunate for Lotus that the MGB had been launched five months before the Elan appeared at Earls Court. For those five months the Bee had set a benchmark of kinds.
It was not particularly fast, with a top speed of little more than 100 miles per hour and a 0-60mph (97km/h) time close to 12 seconds. But few prospective customers or professional testers quibbled because it was beautifully styled, great fun to drive and affordable. And yet, even in May 1962, there was something faintly anachronistic about the MGB.
Given the fact that Abingdon was under the oppressive rule of the British Motor Corporation, the sports car represented a surprising achievement. Of course, it had to use an Austin engine (the one destined for the 1800, but with an additional SU) and it embodied much MG tradition, though housed within the firm's first monocoque.
When the Elan arrived, the purists clamoured. It earned rave reviews: "It comes closer than anything else on the market to providing a Formula car for ordinary street use," said Car and Driver. If the MGB was agile, responsive and quite fast, the Lotus possessed elan: it darted, it dashed.
The 1558cc engine used a cast-iron Ford block, but with chain-driven twin overhead camshaft alloy heads by Harry Mundy, who had designed the successful Coventry Climax F1 engine. This twin-cam engine would soon appear in the Lotus Cortina.
As with every car Colin Chapman created – light weight and aerodynamic efficiency were high on his obsessions list – the Elan was profoundly original. It had a fibreglass body mounted on a cruciform 'backbone' chassis. This combination contributed to a remarkably low centre of gravity.
The tiny Elan stood just 104cm high to the top of the windscreen, some 22cm less than the MGB and the scuttle was just 76cm high. Overall length is 3683mm and width is 1422mm. Alongside an Elan, the 1989 Mazda MX-5 inspired by it is huge.
Other key elements were four-wheel disc brakes, twin Webers, modified Triumph Herald rack-and-pinion steering, bolt-on lightweight steel wheels (13x4.5), independent rear suspension (lower wishbones, coils and Chapman struts – a variation on Earl MacPherson's design) and a four-speed Ford gearbox.
The finish was generally poor, with the rear lower door edge sometimes protruding more than 10mm, and things must have been even worse when cars were ineptly assembled by some who bought their Elans in kit form to lower the cost and avoid sales tax.
The fibreglass bodies were initially produced by Bourne Plastics in Nottingham, but quality problems with the first 300-400 resulted in production being brought in-house.
There were gestures of luxury such as an oiled teak dashboard, a three-spoke woodrim steering wheel and aluminium kick plates. And, while the quality was compromised, the Elan was not as financially disastrous as the car it replaced, the Elite, every one of which lost money.
Before Chapman unleashed his Elite successor, the MGB and E-Type prevailed among British sports cars: both offered great value, with the MG appealing to a broad spectrum of buyers and the Jaguar rivalling Aston Martin and Ferrari at about a third of the price. But the Elan was only about 25 per cent cheaper than the Jag.
In a sense, the Elan wedged this pair. The MGB had very good dynamics and quick steering, but the Elan blitzed it. And, while the E-Type was faster, an Elan could match it under most road conditions, having far more grip and responsiveness, and comparable acceleration to about 160km/h. On most race circuits, the Elan was at least a match for the E-Type.
Perhaps more than any other car of the era, its secret was power to weight. As shown at Earls Court in '62, the Elan had a 1499cc engine and 90bhp. It was badged 'Elan 1500' and only about eight were made before the specification was quickly changed to 1558cc and 105bhp. Those first cars were retro-fitted with the bigger engine.
While the Elan had a kerb weight of only 718kg, the MGB's 71kW had to handle 920kg. The 1989 Mazda MX-5 Miata had power of 85kW and weighed 970kg.
Comparisons between the MX-5 and the Elan are often made. Sports Car World did so in its Summer 1990 edition, rating the pair roughly equal in dynamics and outright performance, which makes you think: small sports car performance that was still good in 1990 must have been almost unbelievable in 1962.
The Elan took a mere 8.7secs sprinting to 97km/h on the way to a V-Max of 185km/h. Against this, the MGB was mediocre (it's okay, don't write, I own one), but of course the Elan was 50 per cent dearer and much less reliable.
Lotus produced 3900 'Series 1' Elans up to November 1964, one of which is Geoff Rouse's beautiful 1963 example seen here. Running changes included revisions to the steering wheel design, ashtrays, master cylinder, rear hubs and differential housing castings. An optional hardtop was introduced in May 1963.
For the S2, a full-width veneer fascia with lockable glovebox was introduced and the front calipers were bigger. At number 5282, an SE version was introduced with 10 more horsepower, a close-ratio gearbox, lower 3.55 final drive, servo brake assistance, indicator repeaters on the front wings, knock-on wheels and carpet (replacing 'frog-skin' mats). The last S2 (number 5810) was produced in June 1966.
A coupe had been introduced during 1965 and is known as the S3. By this time electric windows were standard on Elans and the close-ratio SE gearbox was optional.
A stretched Elan +2 followed in 1967 with three more horsepower, which was not quite enough to compensate for the extra length and weight.
Availability of kits ended with the introduction of the S4 in 1968. It came with flared arches, a revised dash and a power bulge in the bonnet. A classier Plus 2S variant boasted a richer, better-finished interior and standard foglights.
The 1971 Elan Sprint had a 126bhp big-valve engine, a beefier transmission and two-tone paint while the Plus 2S 130 came with the same engine and a silver roof. Top speed was up from 115 to 118mph and the 0-100km/h time was 7.0sec.
Elan production ceased in 1973, but the Elan +2 continued for two more years. Total production is estimated at about 17,000.
After Chapman's death in 1982, Lotus was taken over by GM, which revived the Elan name in 1989 with a heavy Isuzu-powered front-drive two-seater that had little in common with the original. It staggered along until 1995.
But there are plans for a third-generation Elan from Lotus, which is now owned by Proton. The company presented a mid-engined Elan V6 prototype at the Paris motor show in 2010, but the production schedule has been pushed back until 2017. We can only hope that this one lives up to the original.
IT'S MINE...
I like restoring cars. I like old English sports cars and the Elan was on my list to buy and own. This is a 1963 Series I, which I have owned for 11 or 12 years. I bought it as several boxes of bits, so I literally restored it from the ground up.
I'm the fifth owner. It was bought new from Geoghegans in Sydney [then the local Lotus agent] by Bill Gates, a disc jockey who also happened to be one of the first managers of the Bee Gees. He raced it from mid-1964 to mid-1966 at Lakeside, Lowood and Surfers Paradise in Queensland.
The third owner crashed it and the fourth owner bought it with a view to restoring it but didn't get there. Hence the several boxes.
I've owned another Elan, a '65 S2. The clutch went, the exhaust came loose and something else went wrong with it, so I didn't keep it for long. It was frustrating.
Over the years I've had a few interesting projects, including a 1961 flat-floor Series I E-Type that sold recently in Sydney for $245,000. I bought the car for $10K in 1980 and sold it at the height of the classic car boom in 1988 for $50K. It was a piece of crap then.
A couple of Healey Sprites, a Sunbeam Alpine, a Mini Cooper S – great fun – and two Bolwell Nagaris are among the others.
I love the look of the Elan, but I don't drive it often. People don't see it; it's too tiny. A Daihatsu parked behind it recently looked gigantic.
- Geoff Rouse
THE CURIOUS COLIN CHAPMAN
In The Designers: great automobiles and the men who made them, the late (great) motoring writer L.J.K. Setright analysed the character of Lotus founder Colin Chapman. It was not all positive:
"Just as his demands for credit were notorious in business, so his insistence on the utmost efficiency of men and machinery became a byword in automobile engineering," he wrote.
"Sometimes this niggardliness took curious forms: no visitor to the factory (in the days when it was at Cheshunt in Hertfordshire) ever enjoyed any hospitality, even a cup of coffee, the boss having decreed that anybody found consuming food on the premises was liable to instant dismissal on the grounds that it made the place untidy."
Chapman came rapidly to fame in the early 1950s, due to the brilliance of his chassis engineering. According to Setright, he could analyse a problem and find the solution. That was stage one.
"The second stage is not so much applied mathematics as astringent miserliness; every scrap of superfluous weight, every item that is irrelevant or otiose, every poundsworth that can be replaced by a pennyworth, is pruned away as though Chapman's commercial object were to sell air.
"The package that results may not appeal to those conditioned to judge a car by the shut of the door, the depth of the upholstery, or the weight of the paint; but to the driver … the Lotus is as much a machine for driving as a house by Le Corbusier is a machine for living.
"Chapman never designed an engine. His engineering degree qualified him to work as a structural engineer for the British Aluminium Company and he founded the Lotus Engineering Company on day one of 1952. So Lotus started as an after-hours business. Chapman's first car was the Lotus 6. It was so successful that he had built 100 by 1955."
Chapman then changed the face of motor racing with innovations such as the first F1 monocoque design (Type 25), the first rear-engined Indy 500 winner (Type 38), the first side-radiator F1 design (Type 72) and the revolutionary ground effects Type 78. There will likley never be another like him.
SPECIFICATIONS
1962 Lotus Elan
Engine: 1558cc inline four, DOHC
Power: 78kW @ 5500rpm
Torque: 146Nm @ 4000rpm
Weight: 718kg
Gearbox: 4-speed manual
Brakes: discs/discs
Cost new: £1500 (UK)

*****
More reviews:
> Buyers guide: Lotus Elan 1962-74
> Future classic: Lotus Esprit V8
Search used: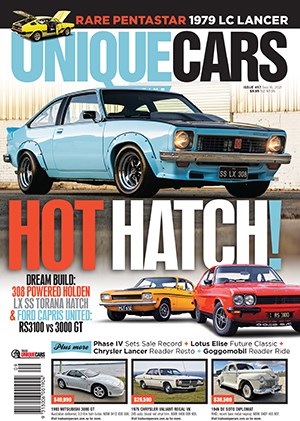 Subscribe to Unique Cars Magazine and save up to 42%
Australia's classic and muscle car bible. With stunning features, advice, market intelligence and hundreds of cars for sale.
Subscribe