Lotus Elan 1962-74: Buyers' Guide
---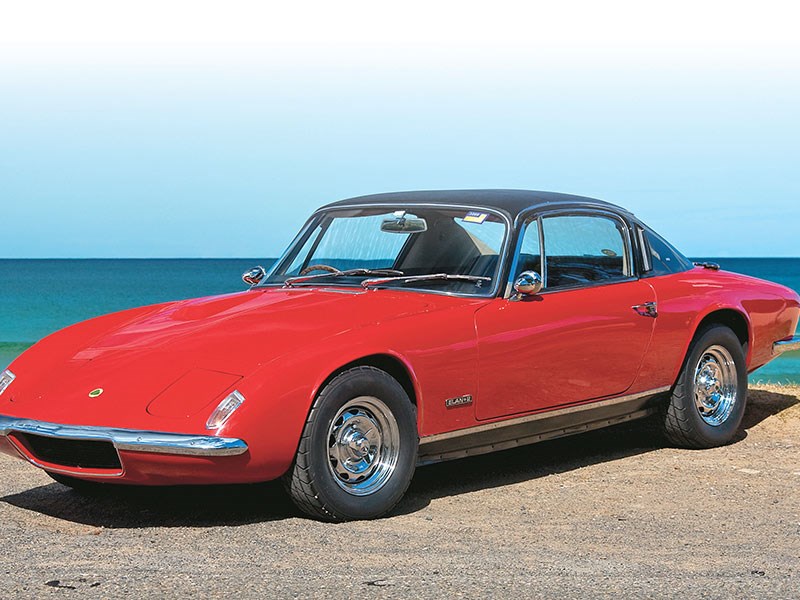 Buyer's guide: Lotus Elan 1962-74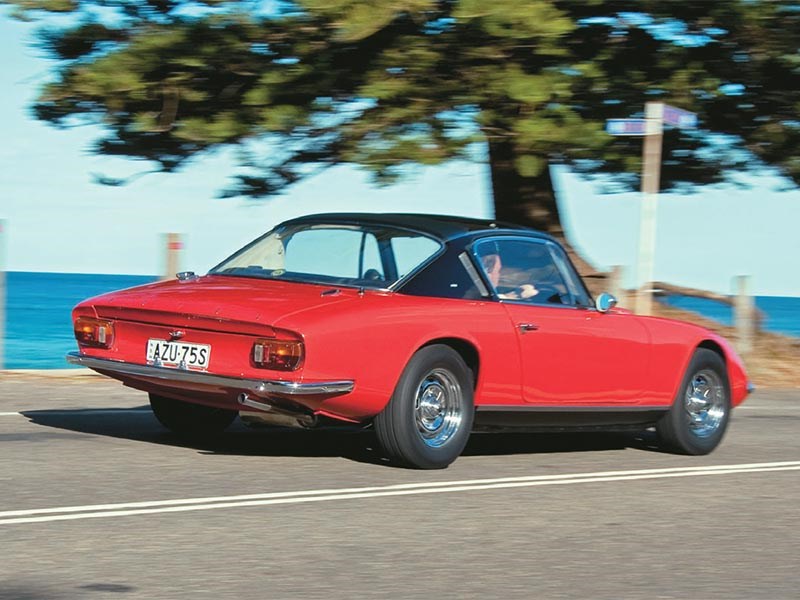 Buyer's guide: Lotus Elan 1962-74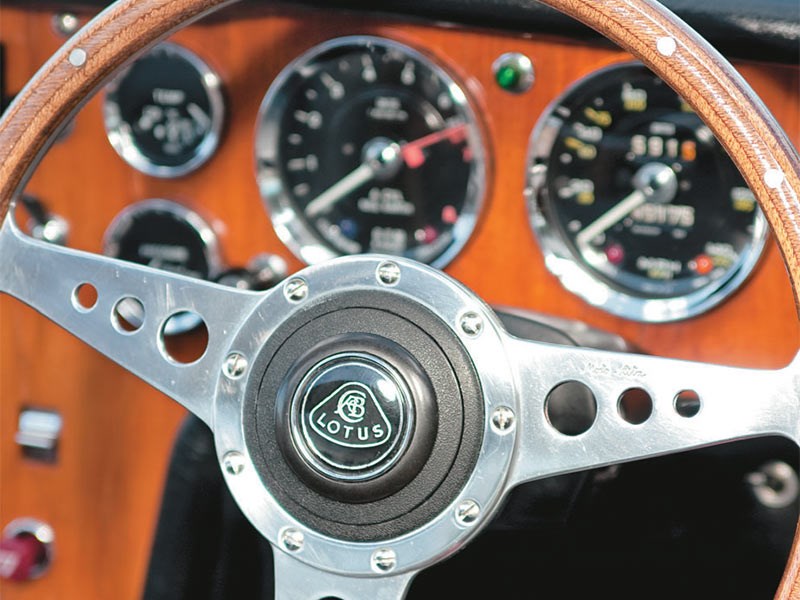 Buyer's guide: Lotus Elan 1962-74

Think the MX-5 is a legend? It has nothing on the Lotus Elan...
Lotus Elan 1962-74
WHAT IS IT?
The Elan was announced in late 1962; slotting into an empty niche between Triumph TR4 and Jaguar E-Type.
Designed as a coupe, the Elan came as a roadster with optional hardtop. While maintaining fibreglass bodywork, the Elite's integrated frame was replaced by a steel backbone chassis carrying coil-spring suspension and disc brakes.
The Elan used a twin-cam version of Ford's four-pot, initially at 1498cc before being expanded to 1558cc.
Road testers competed to describe the Elan's handling and performance in the most glowing terms while being unimpressed with build quality, comfort and a fiddly hood.
Two years elapsed before the S2 Elan, featuring improved interior and uprated brakes. However, it was the 1966-release S3 that brought key improvements.
This was the first version to come in fixed-head form, with integrated hardtop, walnut dash and electric windows. Centre-lock steelies were standard to the new S/E, which boosted power to 88kW and added a close-ratio gearbox and higher final drive.
In 1967 Lotus introduced the 'Plus 2'. Some 300mm of additional wheelbase provided space for a rear seat that could accommodate children, or short-legged adults. It would later gain a five-speed gearbox, shared with later versions of the S4 two-seater.
Characterised by two-tone paint, the hi-po Sprint came with strengthened transmission internals and driveshafts to handle the 94kW output.
ON THE ROAD
I managed a test drive of a red Elan Drophead in-period.
Once the engine warmed and the Webers stopped spitting, blipping the engine to help snick gears was no chore and anything over 5000rpm delivered a luscious snarl. And the steering wheel communicated everything beneath. Early Elans had restricted elbow room, but S2-onward cars had modified door trims to provide more space.
The later dash was significantly improved; walnut veneer replacing the S1's slab of non-descript material.
Light weight and a low final drive gave Elans excellent acceleration. The 45-litre fuel tanks in two-seat cars are small by Australian standards but the longer Plus 2 holds 60 litres.
With disc brakes and light-weight, Elans rank with the best braked cars of their era. US Road & Track magazine managed a 0.87g stop in an S/E coupe before the "undersized" tyres locked up.
The enclosed cabin of the 130/5 Plus 2S I tried was more luxurious and felt less claustrophobic than I'd expected. The five-speed 'box was less precise than the notchy four-speeder but shorter ratios delivered excellent low-speed response and quieter progress. Ventilation on a hot day was minimal, so finding a car fitted with a fold-back sunroof might stop the kiddies from cooking.
CHECKLIST
Do not buy without a comprehensive, on-hoist inspection. Even a recentlyreplaced chassis may have been damaged and can rust. Damaged sills and floor pans are safety issues as seat-belt mounting points can be compromised. Paint might disguise serious problems, so look from various angles for cracks beneath the paint, areas that appear lumpy or have 'crows feet'. Make sure the hood and supports are in sound condition and check the boot for leaks. Headlights need to pop up quickly in unison; otherwise there are vacuum problems.
The twin-cam requires regular maintenance. Ask how old the water pump is (redesigned pumps can be fitted without removing the cylinder head) and check for contaminants. Various carburettors were fitted, with S4 Strombergs blamed for some overheating issues. Timing chain noise needs to be immediately rectified less it create havoc. Pre-test, asks the vendor not to warm the engine, to check ease of starting and internal noises. The four-speed Ford gearbox is robust; however trying to protect the Rotoflex couplings by slipping the clutch accelerates wear.
Misaligned brake rotors are common and generate pedal pulsing and steering vibration. New rotors cost around $600. A visit to www.lotusmarques.com is worthwhile, if only to read the Melbourne-based specialist's review of rubber driveshaft couplings against splined replacements. Whichever type is fitted, these need to be hoist inspected for deterioration. Standard Elan springs are reasonably soft, but if the car rolls excessively or bounces, new shock absorbers are due.
Make sure that dash instruments work, especially the temperature gauge. Poor earthing is a problem, so check that lights don't flicker or activate autonomously when indicators are operated.
A good roadster hardtop is now worth at least $2500.
SPECIFICATIONS
1962-74 Lotus Elan 
Body: Steel chassis, bonded glass reinforced plastic body two-door coupe and convertible
Engine: 1498cc or 1558cc in-line four cylinder, ohv, 8v, dual sidedraft carburettors
Power & torque: 87.5kW @ 6250rpm, 151Nm @ 4000rpm (S3 S/E)
Gearbox: four or fi ve-speed manual
Suspension: Independent with upper & lower wishbones, coil springs, telescopic shock absorbers and anti-roll bar (f); Independent with A-arms, coil springs, telescopic shock absorbers, anti-roll bar on some (r)
Brakes: Discs, power assisted
Price range: $20,000-50,000
 

*****

More reviews:

Search used:
Unique Cars magazine Value Guides
Sell your car for free right here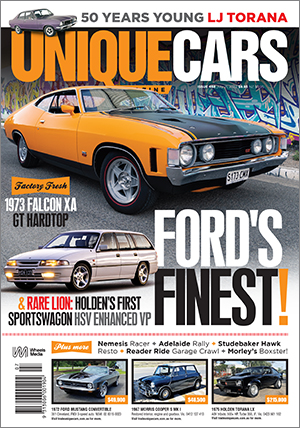 SUBSCRIBE TO UNIQUE CARS MAGAZINE
Get your monthly fix of news, reviews and stories on the greatest cars and minds in the automotive world.
Subscribe