VW Beetle - Our Shed
---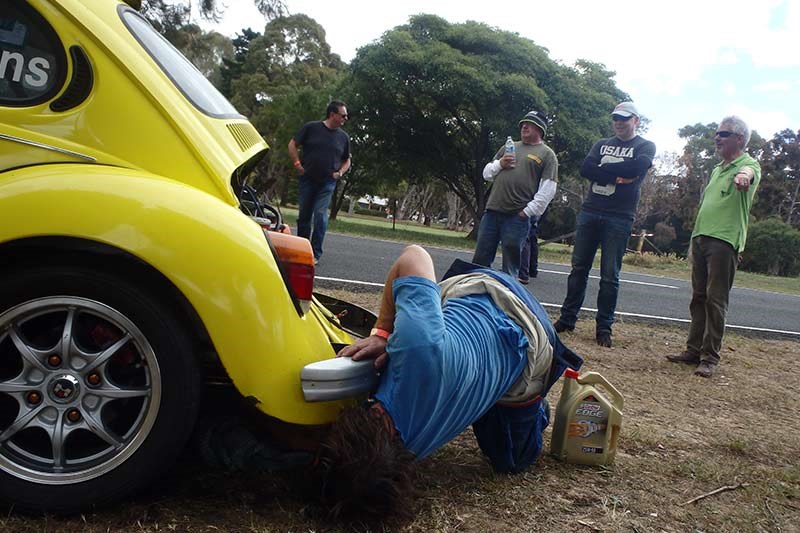 Glenn Torrens blends work and play - and pleasure with pain - during a Victorian two-track trek
Sometimes, the planets line up nicely. And so they did for me late last year when the lads at Street Machine magazine invited me to Victoria to assist with Drag Challenge. This event involves more than 100 of the country's quickest street cars competing at five drag strips in five days, driving to each track. If you're into quick street machines, this event is capital-A Awesome!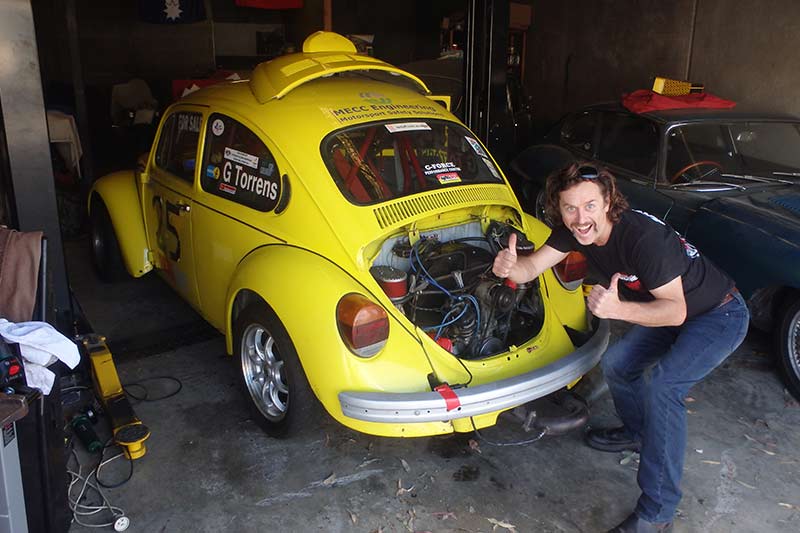 I decided to combine work with play: tow my little yellow hill-climb Bug from NSW to Melbourne, work at Drag Challenge, compete at the Australian Hill Climb Championships immediately after DC, leave my tow Hilux and my race VW (on its trailer) in Melbourne for a few weeks and then participate at the Geelong Revival.
Yet again Morley was involved. With yet another beery bribe, he agreed to store my trio of vehicles for the duration. Also helping me out was Street Machine's Simon Telford, who not only allowed me to dump my junk on his driveway during Drag Challenge, but allowed me to wag DC's last day so I could attend the Australian Hill Climb Championship. Thanks, blokes!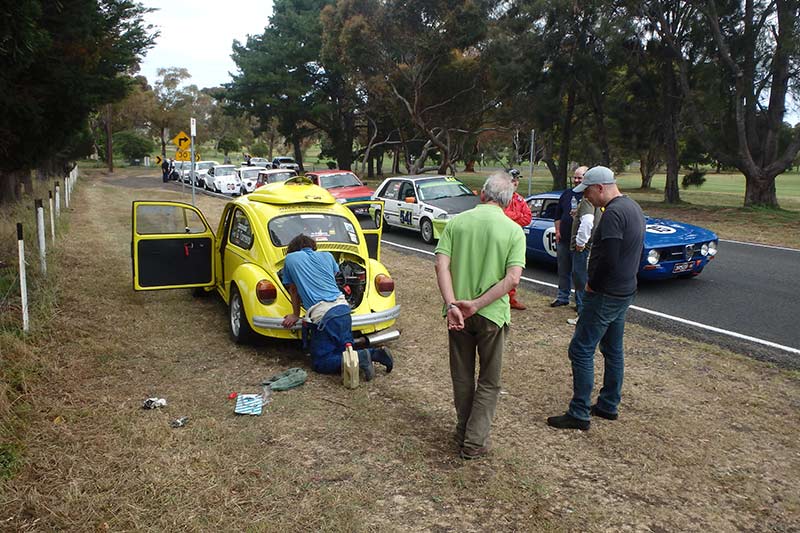 The Australian Hill Climb Championship was held at Bryant Park, near Morwell a couple of hours' drive from Melbourne. I have competed there before and thanks to its layout, outlook and facilities, this dedicated motorsport facility ranks high on the 'great Aussie race tracks' list. However, in 2011, the Australian Hill Climbs were run reverse-pattern, so there was no advantage for the locals. This year, it was run the regular way (so my set-up notes from the 2011 event were largely irrelevant) and apart from one slow look-around run on Friday evening, I missed the two days of practice! Then… I ran out of fuel on my first competition run! D'Oh!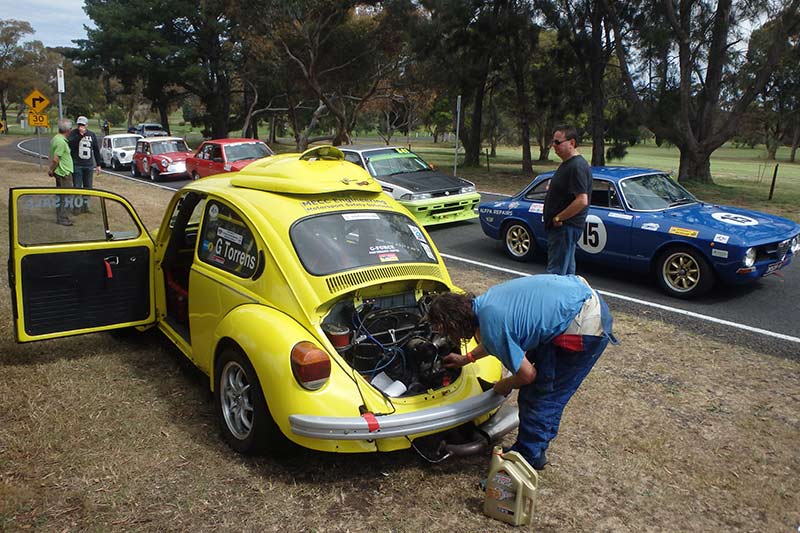 It was little surprise I was beaten in my class as I simply didn't get the car set-up right. Excuses, excuses… However, I reckon my close-run 2nd place (by 0.17sec, I think!) was a pretty good effort, especially on hard old tyres!
Three weeks later, I flew back to Melbourne and after doing some maintenance on my race car at Morley's, I arrived in Geelong for the Geelong Revival event. For the first time, this included a hill-climb. Being a new track, we competitors were allowed a slow drive-around (in convoy) to witness the track before we were let off the chain in competition.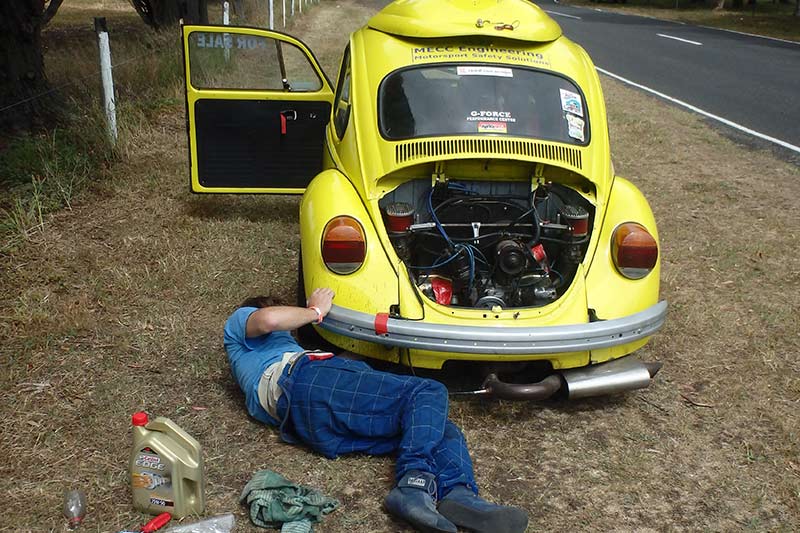 But even with the benefit of the familiarisation run, with cold tyres and a hot attitude, I ran wide on the first corner of my first run – but worse was yet to come! After crossing the finish line, I was waved off the track by a frantic official who explained that I'd dropped oil the complete length of the track. Oh shit.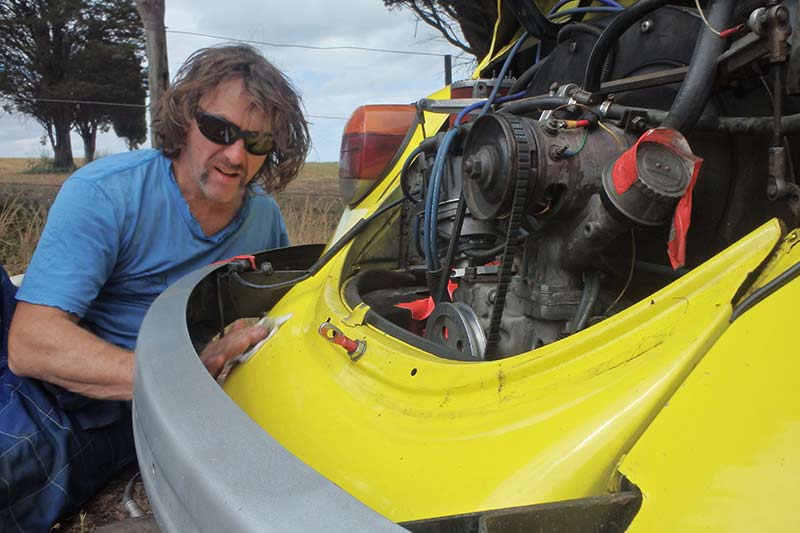 Inspection revealed I'd dislodged a fragile cork gasket during my pre-race spanner check of the cylinder heads while on Morley's hoist. The low–rev, low-speed track inspection (and with the pit area being on grass) hadn't caused a noticeable leak… but the 8000rpm of competition had pumped plenty of oil past the damaged gasket. It took the good-hearted track crew about half an hour to clean the mess… Sorry folks.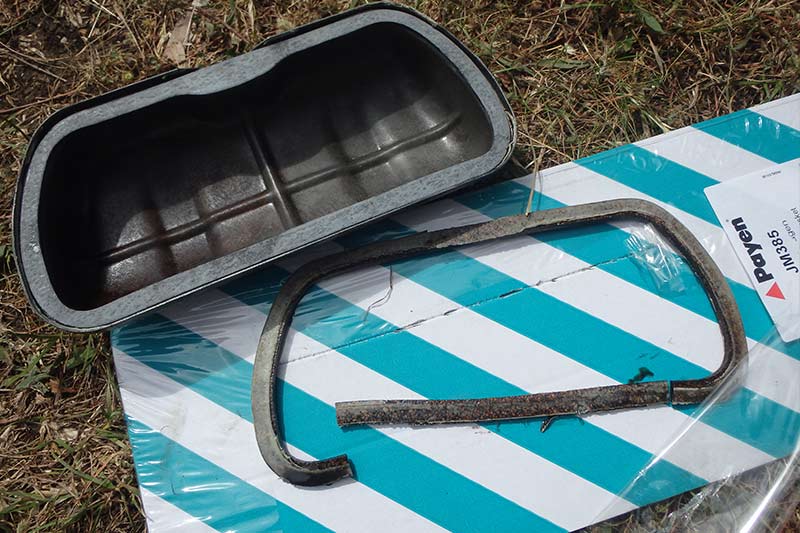 Thankfully there was no engine damage and with the help of my mate Damo, we had the gasket replaced promptly so I could collect class wins both days… But how embarrassing!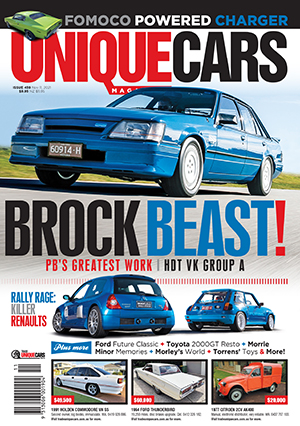 BLACK FRIDAY SALE ON NOW: Save 50% on a Unique Cars magazine subscription
Australia's classic and muscle car bible. With stunning features, advice, market intelligence and hundreds of cars for sale.
Subscribe