Volvo C30 Polestar PCP Review
---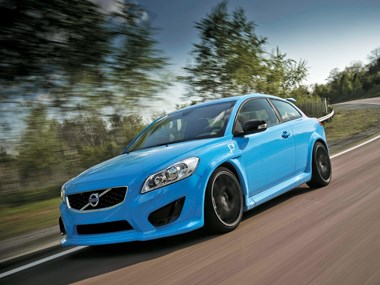 Volvo C30 Polestar PCP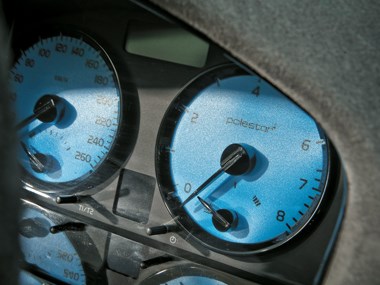 Volvo C30 Polestar PCP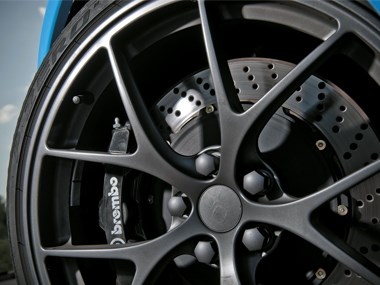 Volvo C30 Polestar PCP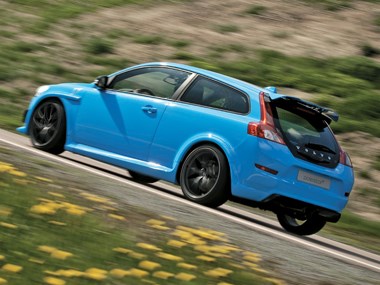 Volvo C30 Polestar PCP

Volvo C30 Polestar. Swedish tuner Polestar showcases Volvo's hot-up potential.
Volvo C30 Polestar PCP 
If you had to imagine a car that would give Volvo's critics a hefty kicking when it comes to its safe but staid image, then a stinking-hot version of the C30 hatch with 300kW, racetrack handling and doof-doof styling is a pretty good place to start.

The good news is the car exists and we've driven it. The bad news? It's a prototype, and Volvo has a case of very cold feet when it comes to pushing the production button.

This electric blue C30 is the work of Polestar, a Swedish tuning firm and race team based in Gothenburg with close links to Volvo. As well as campaigning the factory team in the World Touring Car Championship and its Swedish equivalent, Polestar is also responsible for producing go-fast versions of road-going Volvos. So what HSV is to Holden, or AMG is to Mercedes-Benz, Polestar is to Volvo.

So far, it's been a softly-softly approach but to demonstrate that a wild heart can beat beneath the company's icy Nordic exterior, Polestar built this particular C30.

Its two main attributes are power and grip - the former coming from beefing up the turbocharged 2.5-litre five-cylinder engine to 300kW (from 169kW in the standard T5), the latter via all-wheel-drive (a Haldex Generation 4 system complemented by Quaife LSDs front and rear).

Bigger brakes, lowered and stiffened suspension and a stronger clutch are just the start: then there's the racing buckets and suede interior. No wonder this car is called PCP - officially, it means Performance Concept Prototype, unofficially, it's akin to chemically-induced madness.

Not surprisingly then, it's also an insane driving experience. No rego plates mean a few laps of Volvo's home-town handling circuit with Volvo WTCC driver Robert Dahlgren riding shotgun and inciting this particular pilot to have a big go.

Cranking the turbo-five produces an uneven, throbbing idle which turns to a thunderous, off-beat cackle after popping the hair-trigger clutch. Polestar claims 4.6 seconds to 100km/h and there's no doubting them. Despite AWD and tricky diffs, the C30 wiggles its arse as it scrabbles for grip, the tacho butting its redline as you grab higher gears in the close-ratio six-speed, and suddenly, turn one arrives.

Maybe it's the short wheelbase and speed of entry - definitely it's a lack of stability control - but the C30 is already sideways before the apex, seemingly about 30 milliseconds after turning in. Back on the power and it holds its line, the front-end straightens out the slide and its all acceleration again towards the next corner.

This goes on for quite a few laps, me learning to trust the engine's torque and settle for third gear through the turns.
Pity we're not going to see the C30 PCP on the road though. Your average Subaru STi owner wouldn't see which way it went.
SPECIFICATIONS
Volvo C30 Polestar PCP
ENGINE:  2521cc 5cyl, DOHC, 20v, turbocharger
POWER:  300kW @ 6000rpm
TORQUE:  510Nm @ 4000rpm
WEIGHT:  1500kg
GEARBOX:  6-speed manual
0-100km/h: 4.6sec (claimed)
TOP SPEED:  250km/h (limited)
PRICE:  She's not for sale...
Unique Cars magazine Value Guides
Sell your car for free right here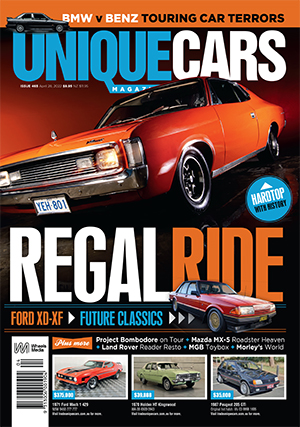 SUBSCRIBE TO UNIQUE CARS MAGAZINE
Get your monthly fix of news, reviews and stories on the greatest cars and minds in the automotive world.
Subscribe