Reader Resto: Ford RS 2000 Escort
---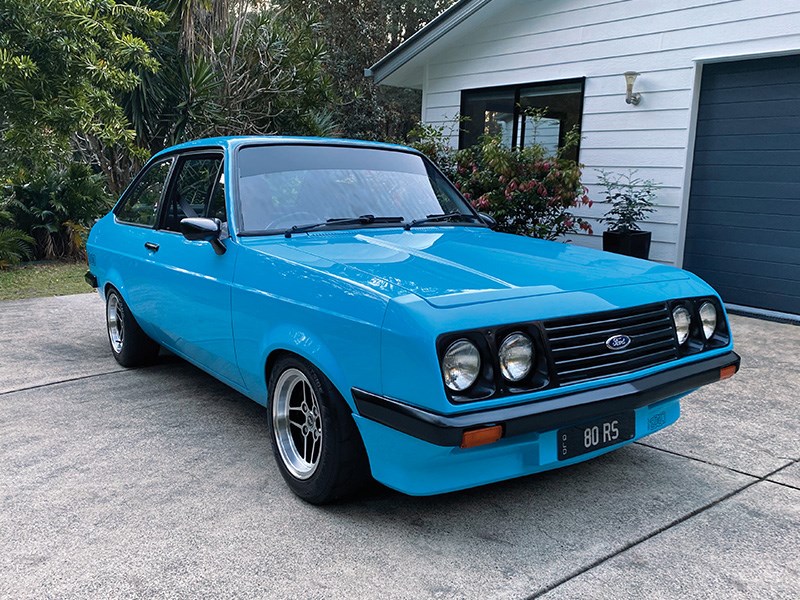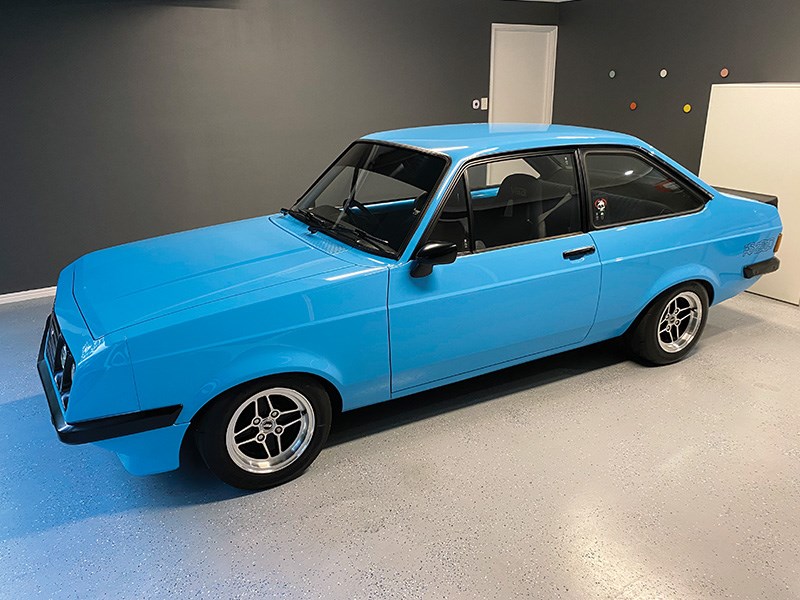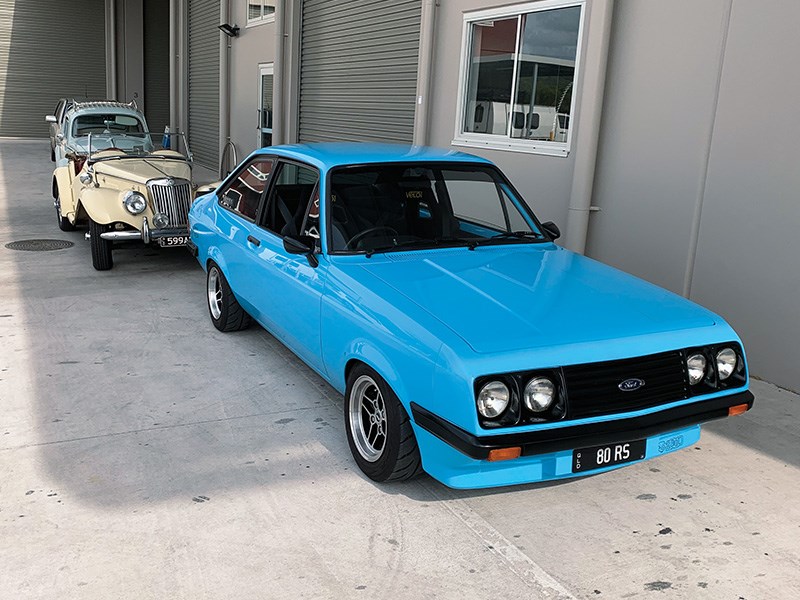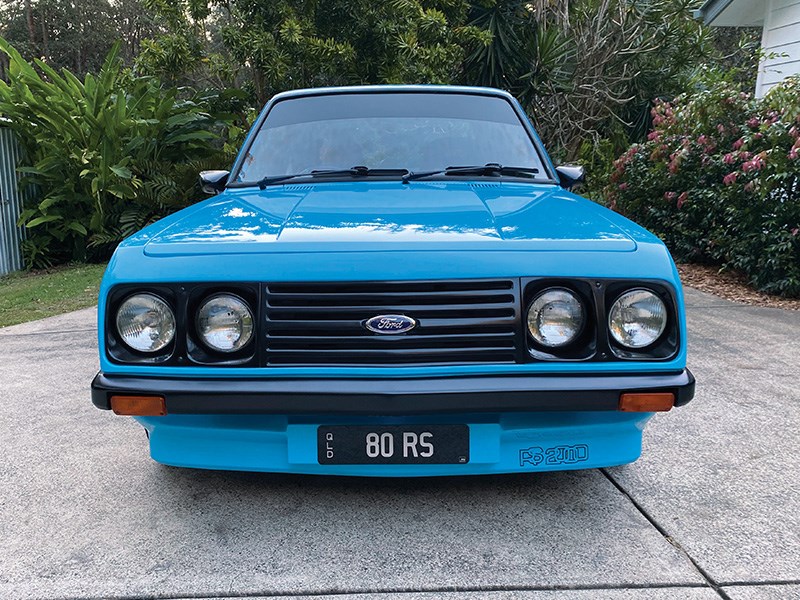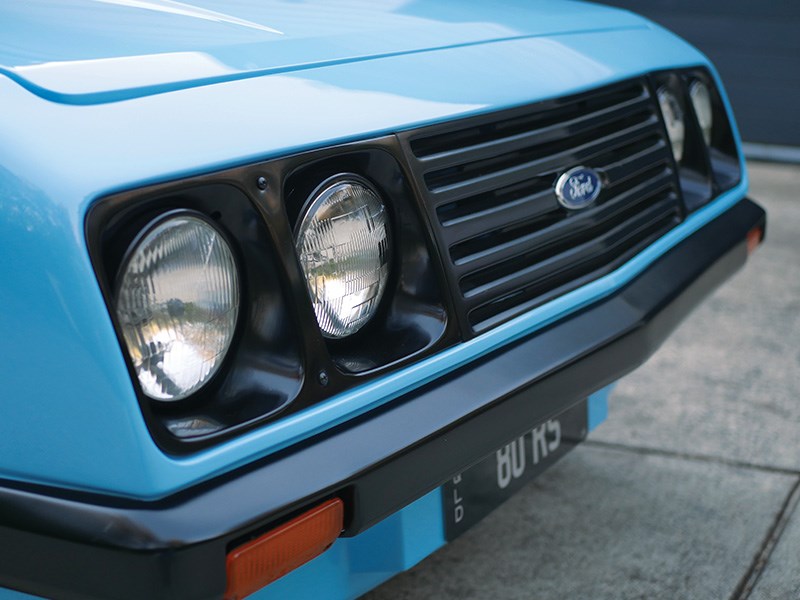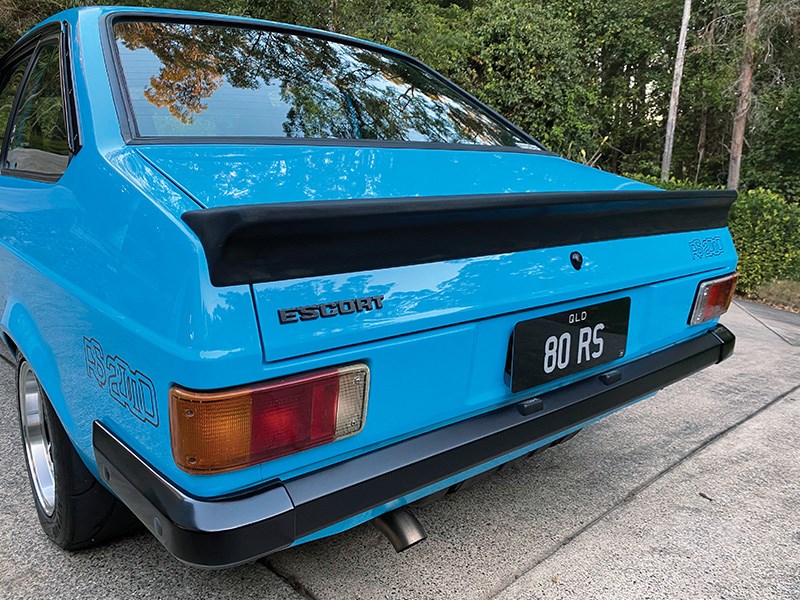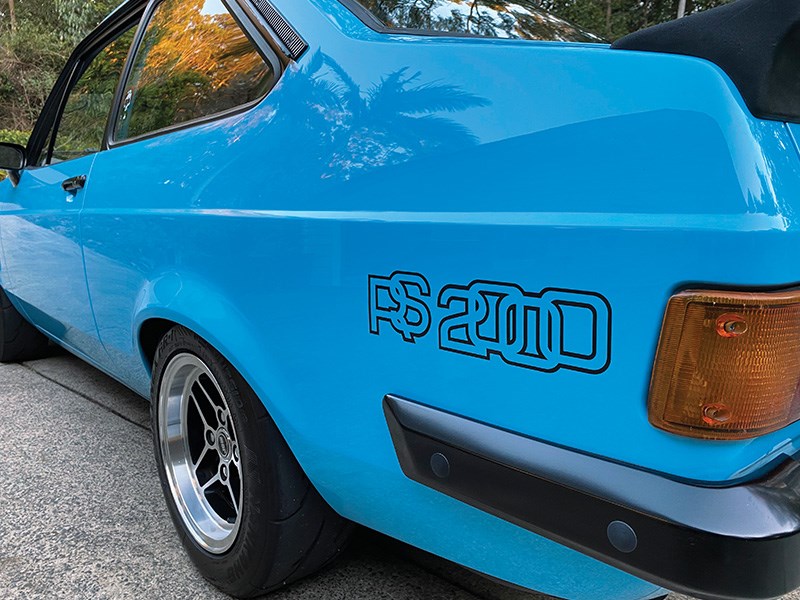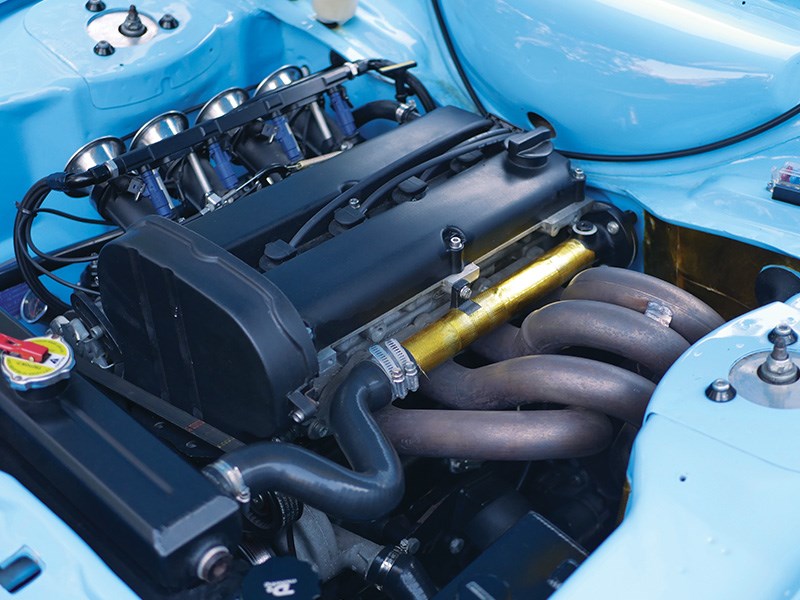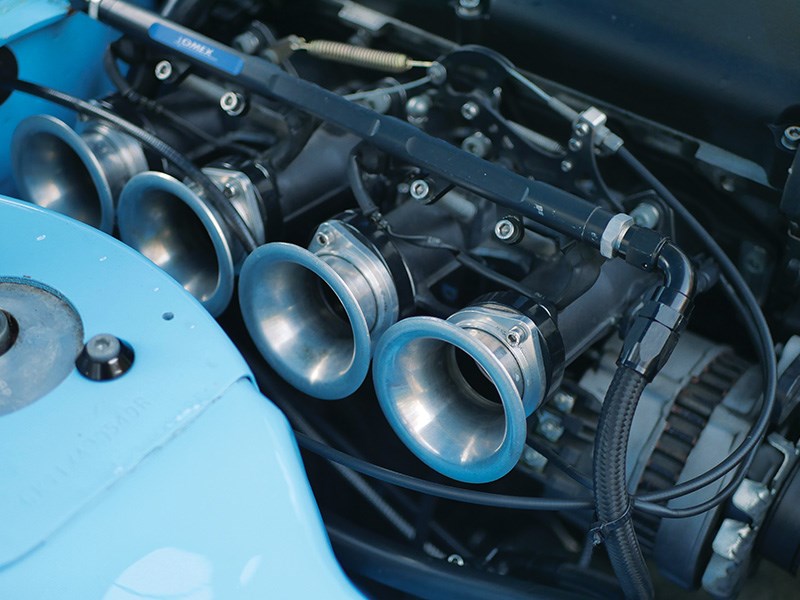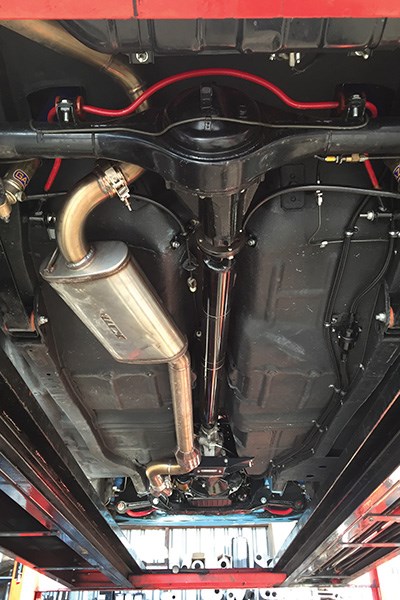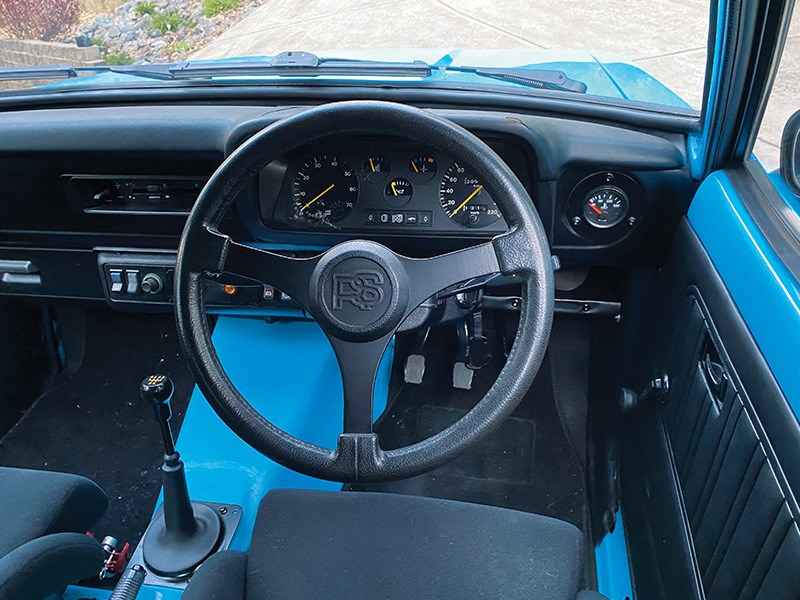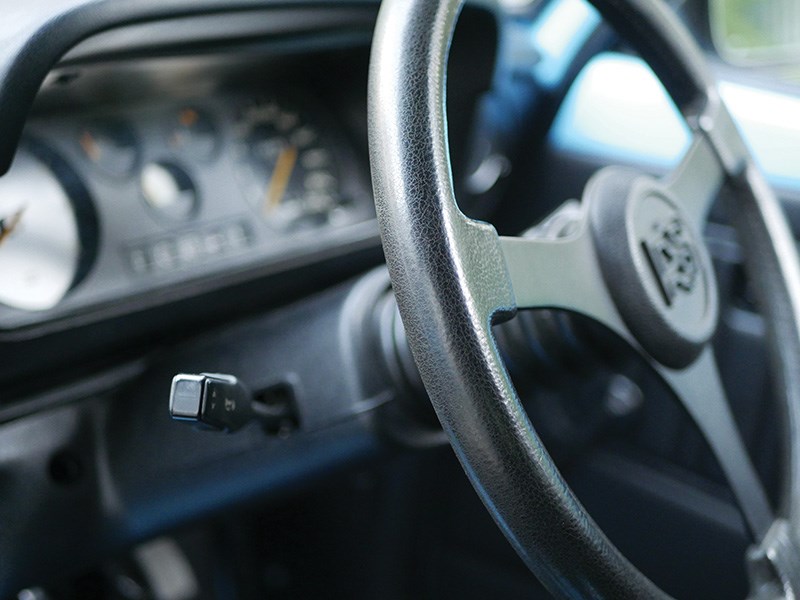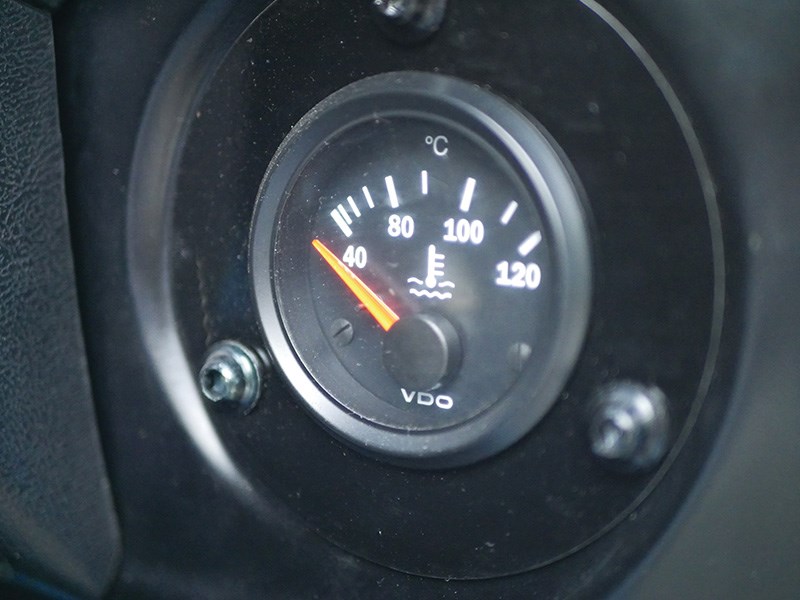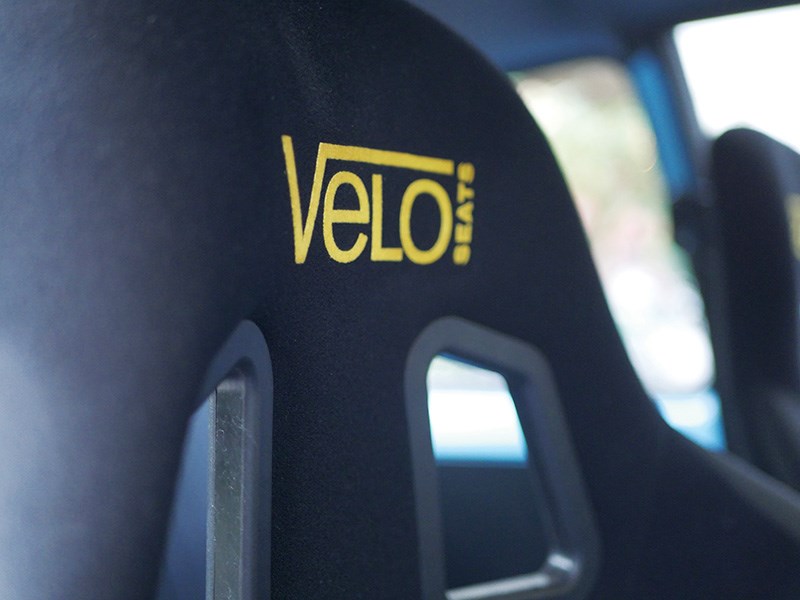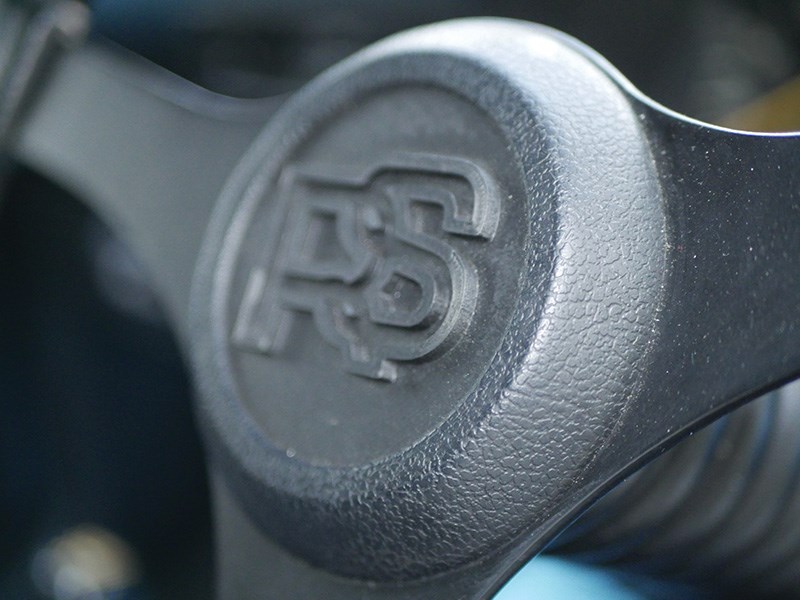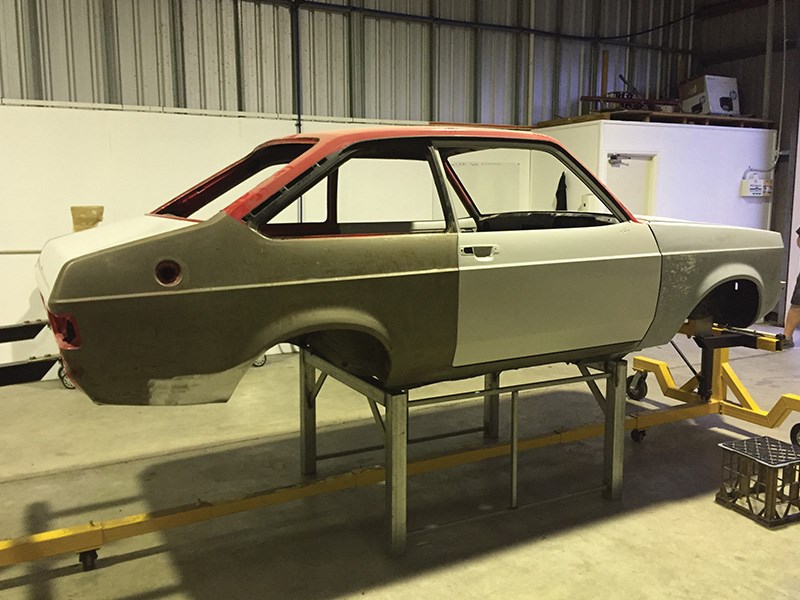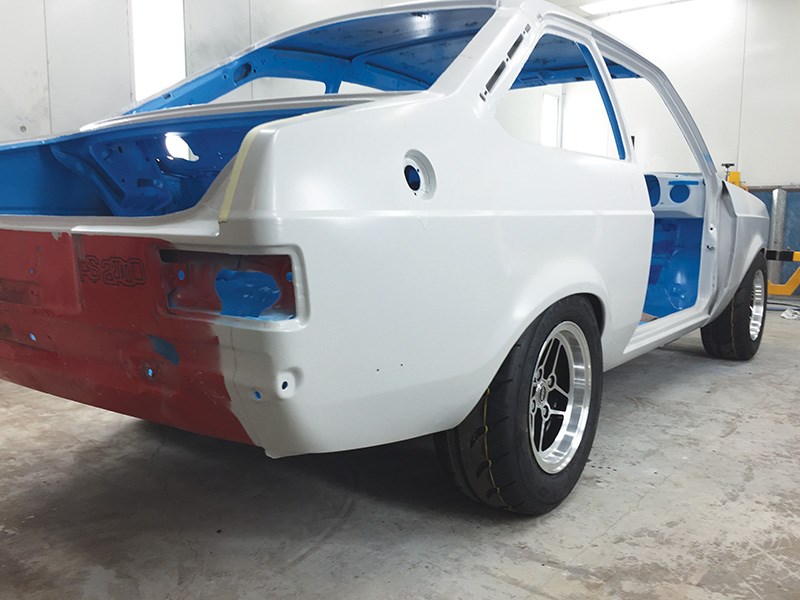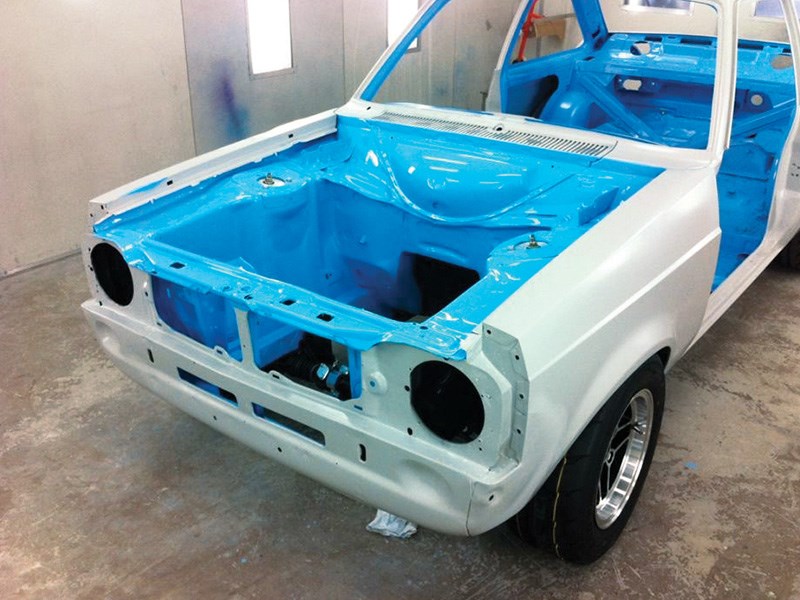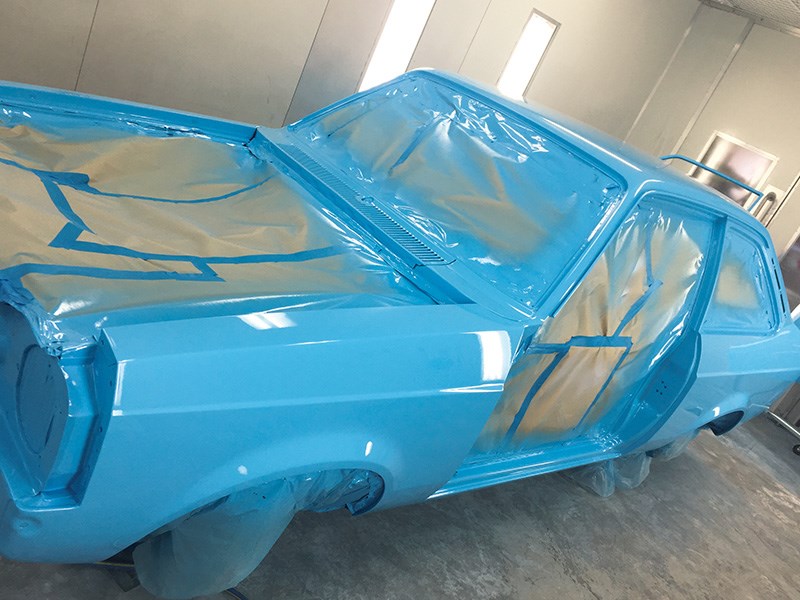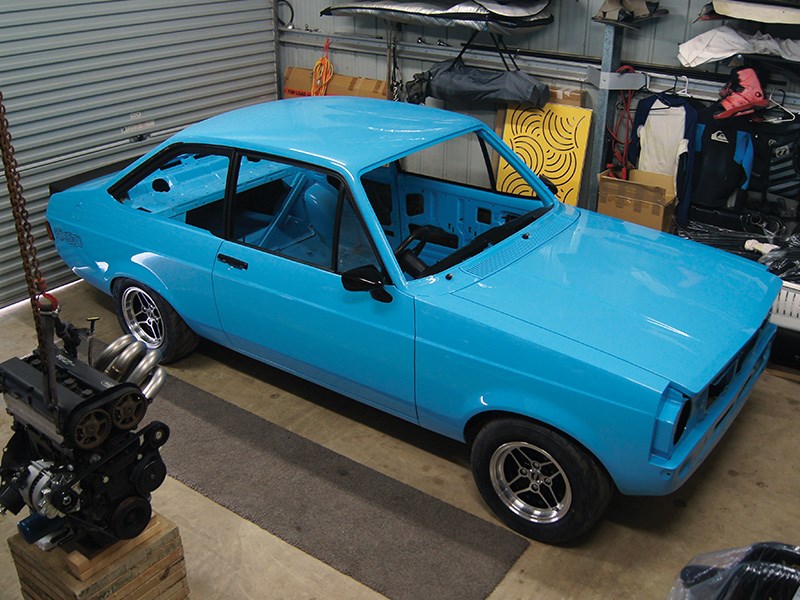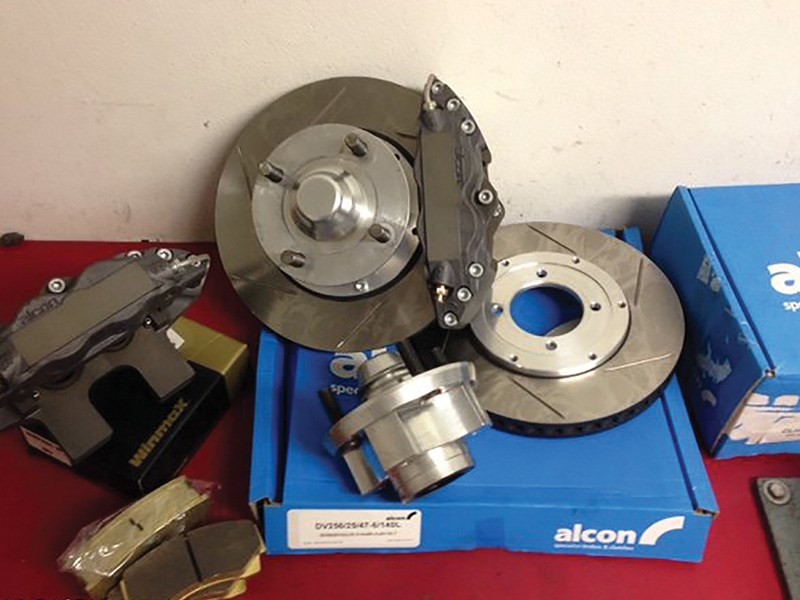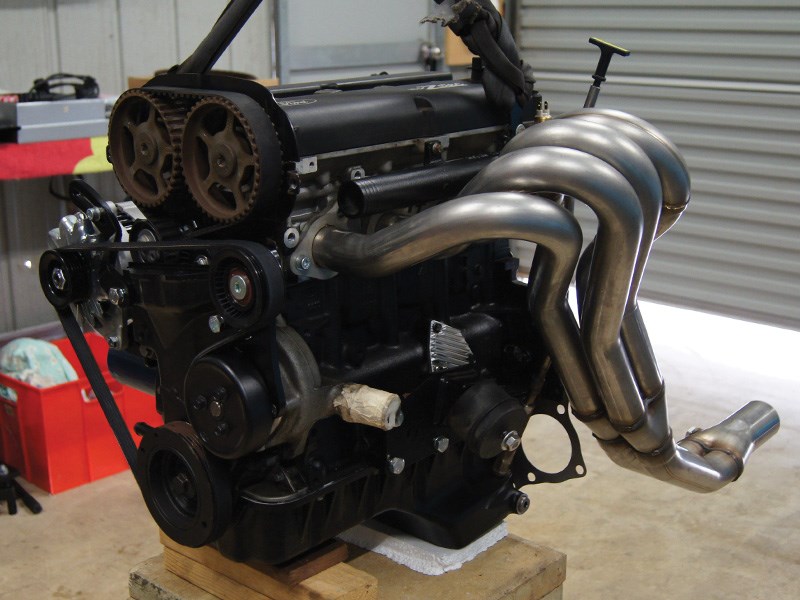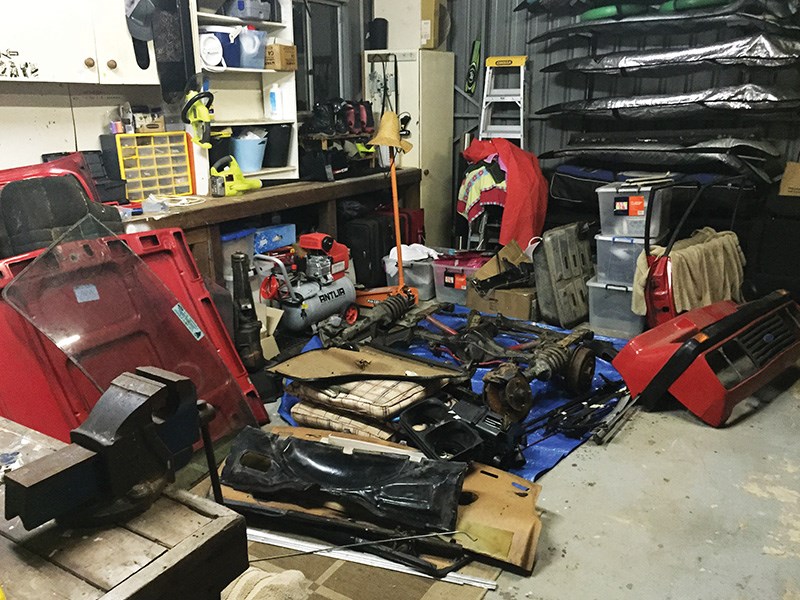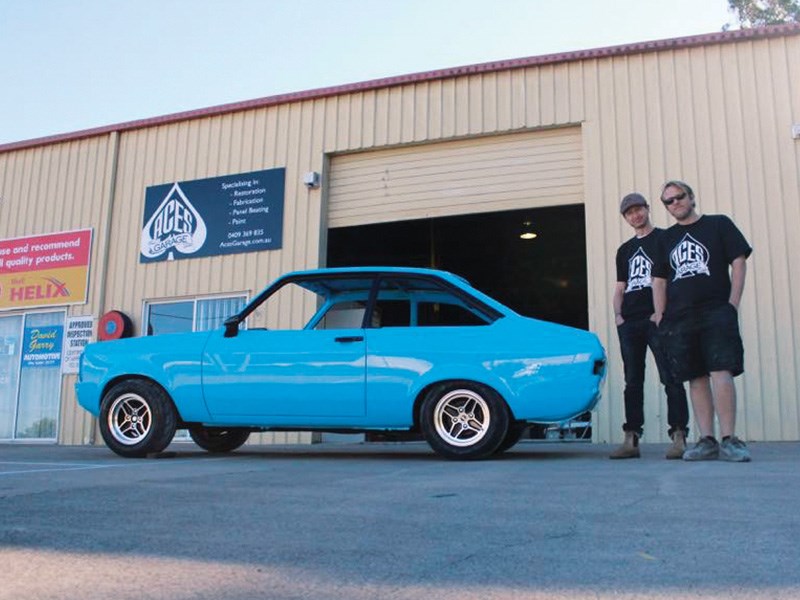 Lee's first car was a MkII Ford Escort, so when he decided on a classic, it was an easy choice
The reason I bought the car on the first place, I'm going to blame my dad for that. He retired locally and as a retirement toy bought himself a 1954 MG, which we were driving around enjoying that and I got to appreciate how much fun it is to drive an older car. Modern cars are fantastic, but for everything they give, they take something away instead of driving something where if you do a good gear change and it doesn't grind, you're feeling chuffed with yourself. I thought that maybe I can get away with something a bit older for myself, potentially more fun than reliable. I started looking around to find a BMW 2002 or an old Alfa, something different.
My old man thought we should just get an Escort because my first car was a MkII, which seemed pretty poetic and went with that.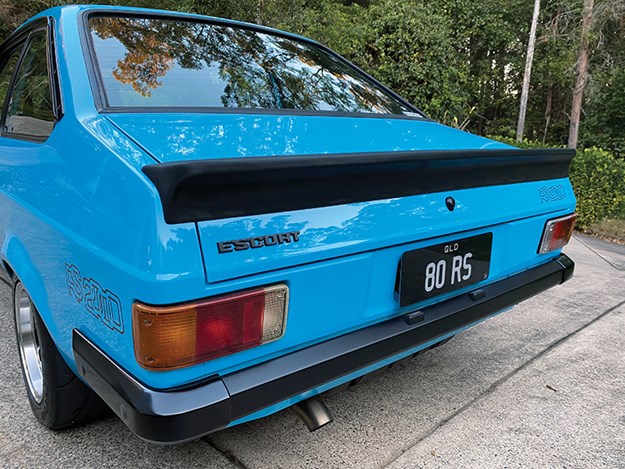 This one came up on eBay and we just sort of went with it. I had very little mechanical knowledge when I started and learnt as I went.
Before this, I think I'd probably done an oil change on a car and that was as about all. It was definitely a learning process, but, luckily my old man knew a lot more than I did. So he was here to help me through it and put it back together correctly.
| Buyer's Guide: Ford Escort 2.0
The previous owner had bought it and had the intentions of stripping it down to put in an SR20 engine. He fully stripped the car, put it on a rotisserie, cut out the gearbox tunnel, sold the original engine and then basically decided he didn't have time to finish it. I bought it at a pretty good price at the time, I got the car, the rotisserie and many, many boxes of parts and got it all home and went from there, which was a bit of fun to start with.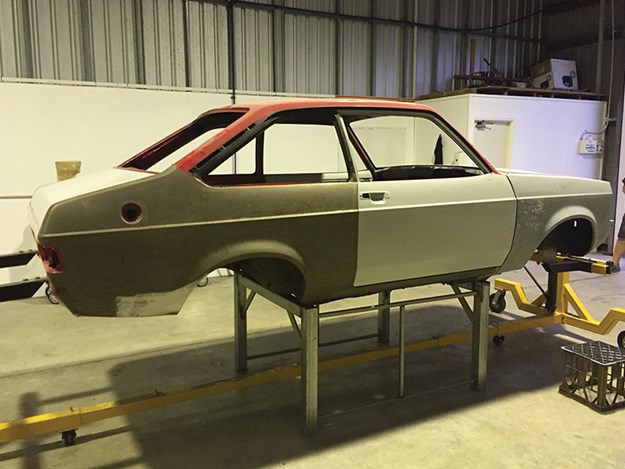 Lee bought the Escort already stripped
With no plans really of what I was going to do with the paint and panel, I was lucky enough to know Karl from ACEs Garage in Caloundra, he was just getting ready to open his shop and came up with a plan for the bodywork. I was considering keeping it as is and bolting it back together, but Karl suggested that as the car was all apart, if you're going to do anything with it now is the time.
| Read next: Ford Escort RS3000 MkII review
We came up with a plan for the body and got started once the shop opened.
While the car was at the shop I was working from home, looking at the other parts, looking a what I was actually going to do.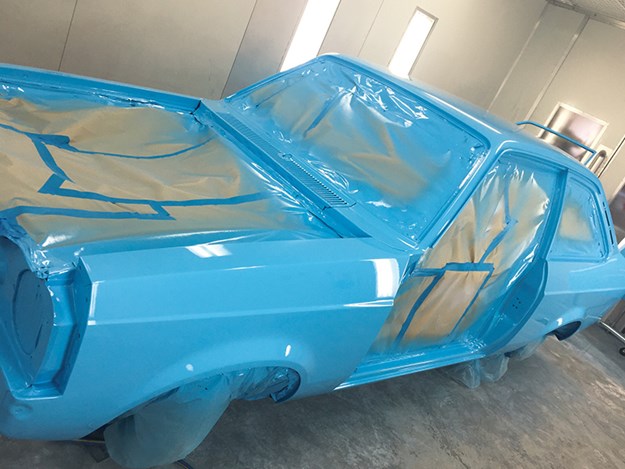 It came without an engine, which gave me a lot of options.
Luckily the UK has a very big Escort scene, so there's plenty of different varieties, different routes to go through. I did look at putting back in the original spec Pinto engine, but I got a price for a build and it was definitely expensive. Plus, it was going to be quite old and potentially unreliable. I figured while I've got the option, I'll do a bit of a resto- mod and ended up going with a 2.0lt Zetec, out of a 2003 Ford Mondeo, straight from the wreckers. The engine cost me $500 bucks.
| 2021 Market Review: Ford Escort 2.0/Cortina TC-TF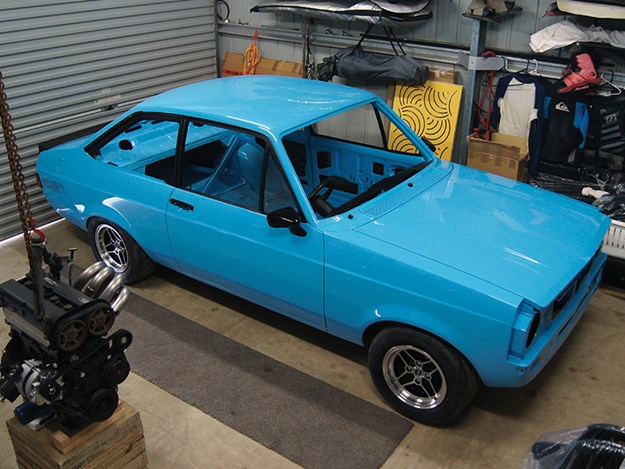 The RS 2000 Escort painted and ready for engine fitment
Internally the engine hasn't been touched, we put it on the dyno at the end and it's putting out about 150 at the rear wheels, so for a stock engine it's pretty good. The engine conversion parts all came out of the UK, there's a company which supplies full stage kits to turn the engine around, new sumps, exhaust everything. You basically drop it in, there's been no modifications the body to make it fit.
So, if I do eventually sell it and the new owner wants to put back the Pinto, they can just drop it straight in, there's no modifications made that will stop it.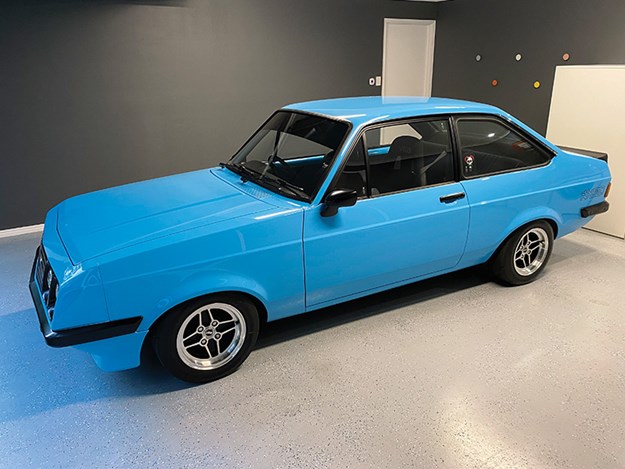 The benefits of running the Zetec engine are great though. It is still a two-litre, it's got EFI throttle bodies, so it's a bit more reliable, pretty good on petrol, it gives good power, makes a good noise and is a good bit of fun.
The gearbox originally was a four-speed upgraded to a type nine five-speed, just for a bit better drivability on the highway, plus upgraded to an LSD rear end. I had a lot of drama with the brakes, I was trying to do the right thing and keep the brake booster as I knew it would make it easy when I tried to get it registered. Unfortunately, with the Zetec engine swap the throttle bodies took up a fair bit of space.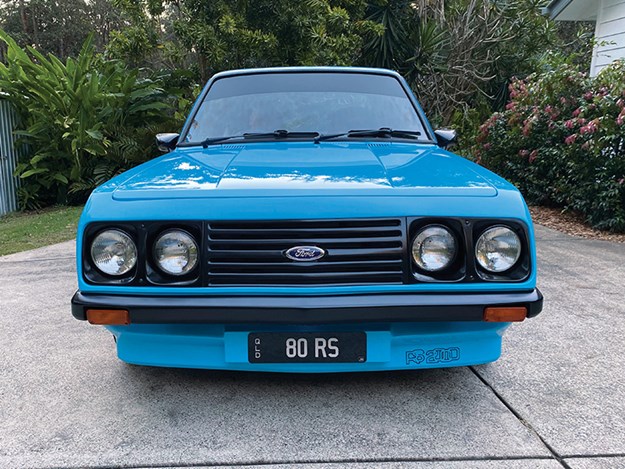 The original set up runs a long telescopic cradle that takes up a lot of space. I tried everything to make it all fit and then gave up and just went to a non-boosted brake system, As part of the deal with the engineering company, not running a boosted system, I had to upgrade the rear brakes from drums to discs, so it's got R31 disc brakes in the rear.
Up front I'm running coil over struts and front brakes are a decent sized Alcon four pot stoppers.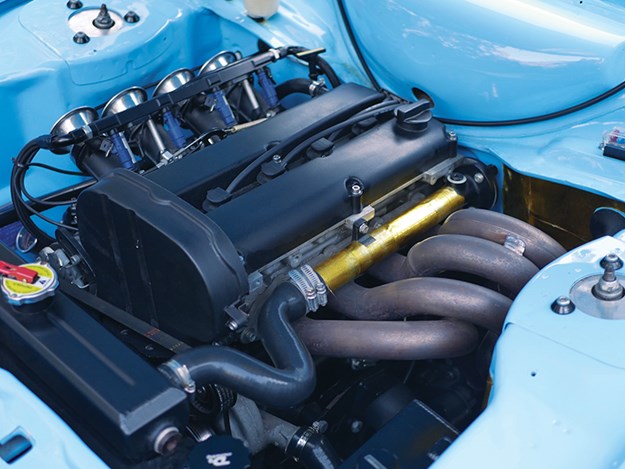 It's very over specced in the brakes, which is always nice. The car only weighs 900kg, it pulls up and drives really well. Even without the booster it's a very easy car to drive, very light and nimble. The steering rack was upgraded to a 2.4 quick turn, so it's very pointy, which is a lot of fun, it catches people out who haven't driven a car like it before because you can't really relax it. You touch the steering wheel and it will point and shoot. It's an oversize go-kart. I went for a very stripped back interior look, at the moment it's just two racing seats and a steering wheel, not even carpet.
I'm collecting parts now and probably will do an upgrade so my wife might drive it more. I found from the summer in Queensland, it's a bit hot without any insulation, with the heat coming through the floor.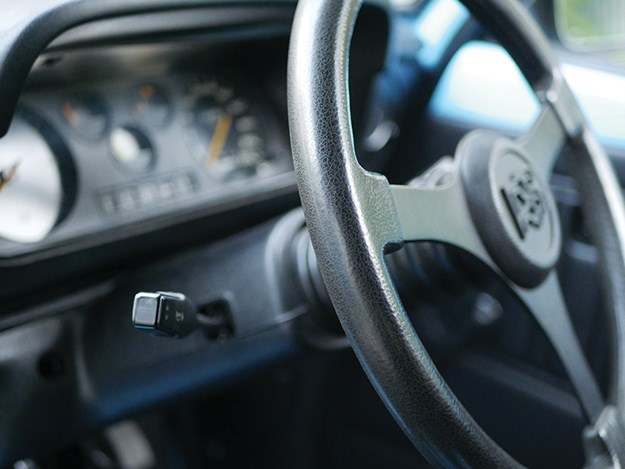 For the first two years, once it was finished, I used it as my daily driver, never once broken down, it's very reliable, although it's been a bit of a challenge to get my surfboard in there!
I have to kind of kick it as the bucket seats don't fold down, but I did manage to get down the beach in it a fair bit, I think I've put just over 20,000km on it and use it quite a bit.
The colour was originally red, but I always liked the sky blue. The colour is based off a Ford paint, not that common here in Australia, but more in the UK and definitely on the MkIs.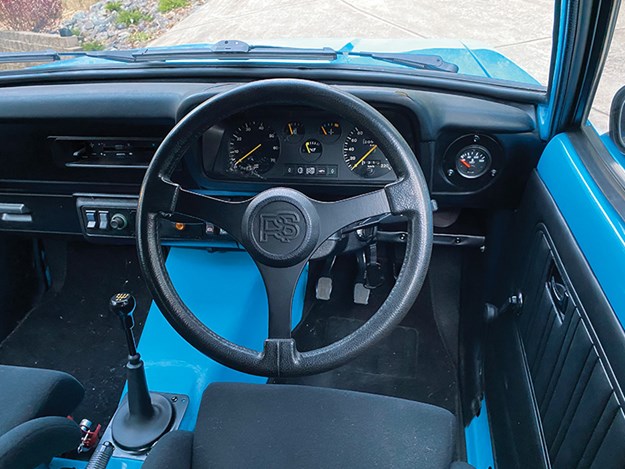 Body-hugging sports seats, three spoke wheel and a brace of instruments. Just add a driver
The only plans left are to clean up the interior, make it a little bit nicer on the inside. Karl from Aces is trying to talk me into putting in air conditioning so I can drive it more in summer, but I'll probably battle it out with the heat for a little bit. The Zetec's been in there since I put it back on the road and it had probably had done 60 to 70,000km when I bought it. I'll run that until something coughs and then either rebuild or replace it. There's plenty of space in there for the option of a turbo, or I'll do something else. Right now I am just enjoying it. We'll see what happens.
THE RESTO:
Undercover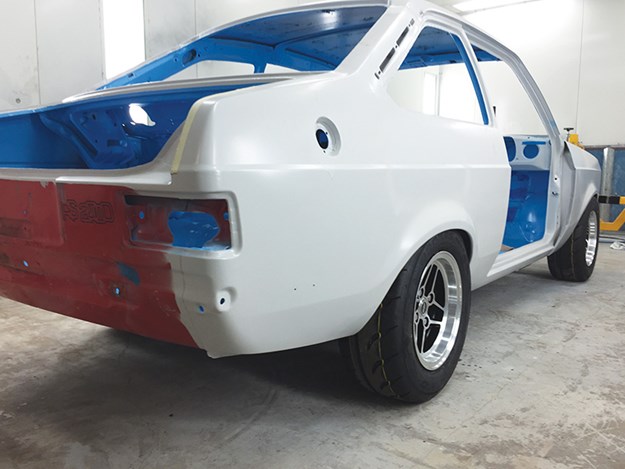 The primer is on and it's easy to move around now.
Aladdin's cave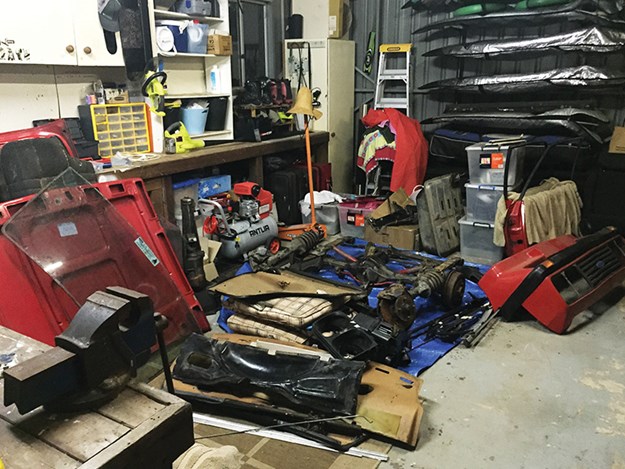 Loads of parts came with the car.
Stoppers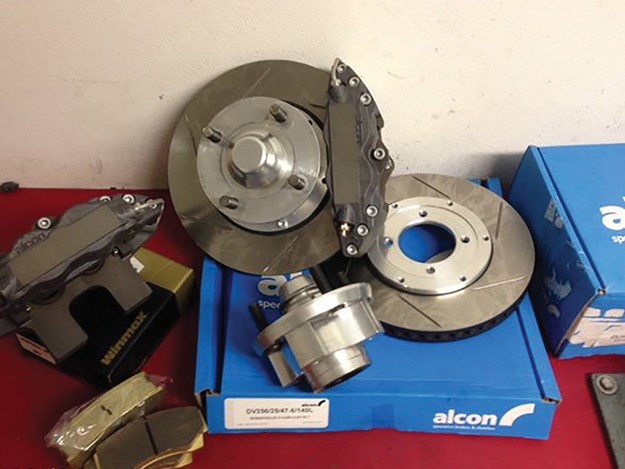 Time for fresh anchors and rear discs.
Two-tone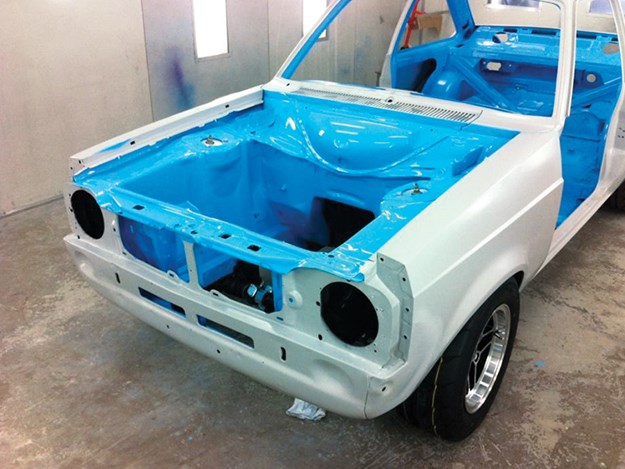 Luckily Lee went with blue.
Brave heart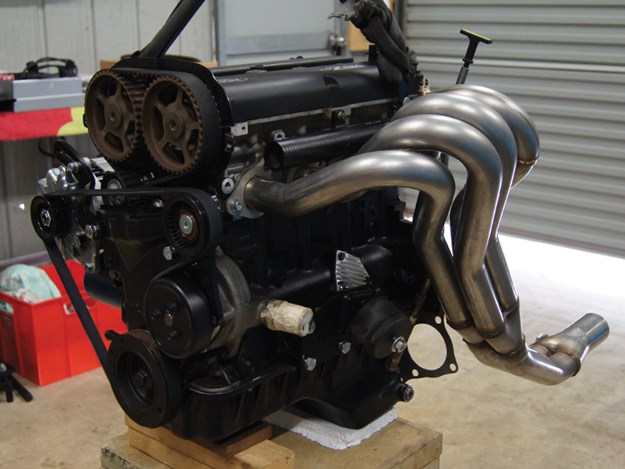 Purposeful looking powerplant.
Underbelly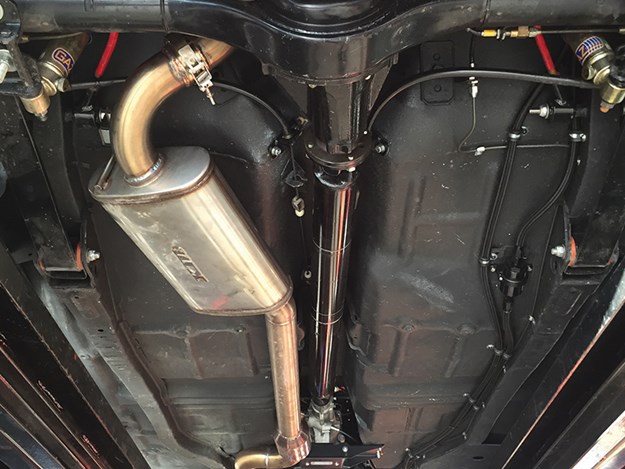 New zorst looks very smart.
ORIGINAL CAR: 1980 Ford RS2000 MK2
Length of restoration: 3 years
1980 Ford Escort Mk II (standard) specs
Body: 2 door sedan
Engine: 1993cc four cylinder
Power & torque: 70kW @ 5200rpm, 148Nm @ 3800rpm
Performance: 0-100km/h 10.9 seconds
Top speed: 168 km/h
Transmission: Four-speed, manual
Suspension: (f)MacPherson struts, (r) Leaf springs
From Unique Cars #458, Oct 2021
Unique Cars magazine Value Guides
Sell your car for free right here
Unique Cars magazine Value Guides
Sell your car for free right here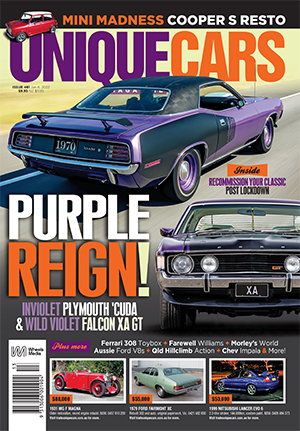 SUBSCRIBE TO UNIQUE CARS MAGAZINE
Get your monthly fix of news, reviews and stories on the greatest cars and minds in the automotive world.
Subscribe