Ford Escort Mk1 - Buyer's Guide
---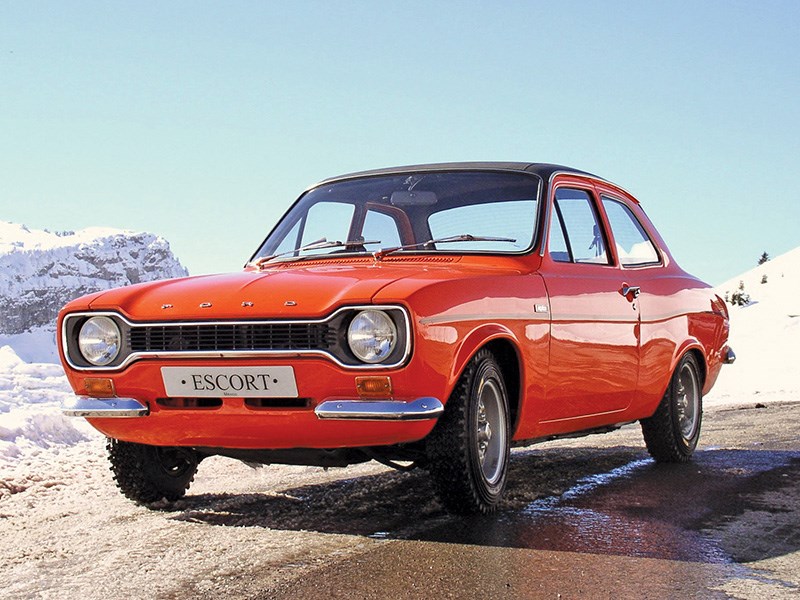 But at $1770 they were still keenly priced and cheaper than the most basic Holden Torana or Toyota Corolla
Ford had for years been behind the game in its quest for Light Car dominance. Then in 1968 came the Escort.
The car it replaced was the Anglia; an honest toiler but a child of the 1950s still with the tailfins that were so fashionable back then.
The Escort was light and modern and exciting. Engineering advances included a new all-synchromesh gearbox, MacPherson strut suspension plus rack and pinion steering. The cheapest versions, seen in Britain from January 1968 and in Australia two years later, had 1.1-litre engines and very basic trim. Even in the ice and snow of their homelands (the UK or Germany), lower specification cars did not include a heater/demister.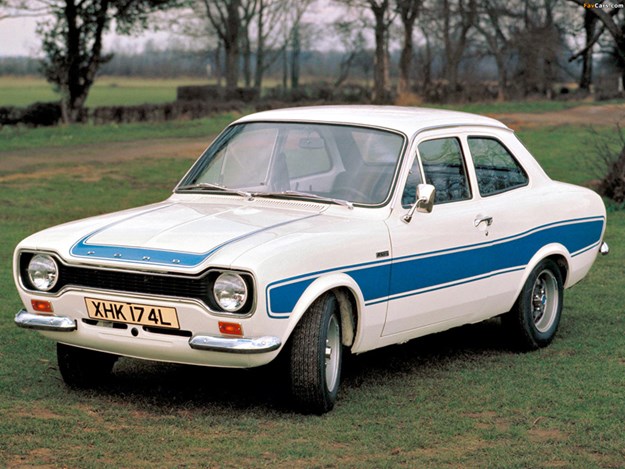 Australian-spec cars needed one by law but at $1770 were still keenly priced and cheaper than the most basic Holden Torana or Toyota Corolla.
People buying an Escort for private use would most likely have skipped past the drab Standard or L models and climbed aboard a Super with the optional 1.3-litre engine. These came with brighter exterior adornments, fake timber on the dash, armrests, carpet and upgraded seat vinyl. The bigger engine produced 48kW against 40kW from the 1100.
| Read next: Ford Escort Lotus Mk1 review
To make ownership more interesting, you could select a 1300GT with 56kW, flash wheel trims and extra instruments. Given the terror which those letters G and T struck into insurance companies back in the 1970s though, your premium probably doubled as well and very few GTs were sold.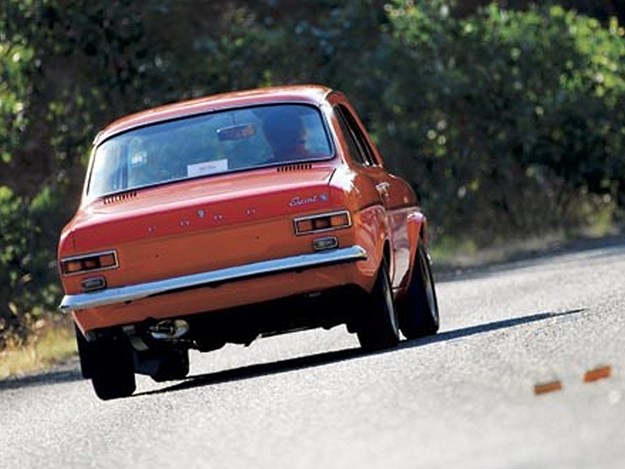 The Escort with proper performance credentials was the Twin Cam which came with a Lotus-prepped 1.6-litre engine, revised gearing and top speed above 160km/h. Twin Cams finished first and third in the 1970 World Cup Rally to Mexico City and remain frontrunners in classic rally events.
Late in 1970 a panel van version of the Escort was added to our range and immediately began stealing sales from bigger Falcon and Holden vans and the VW Kombi.
| Reader Resto: Ford Escort Mk1
From 1973 the model names changed to 'L' and 'XL', four doors became popular and the only engine was the 1.3. The 1300GT and Twin-Cam 1600GT both disappeared from Australian showrooms.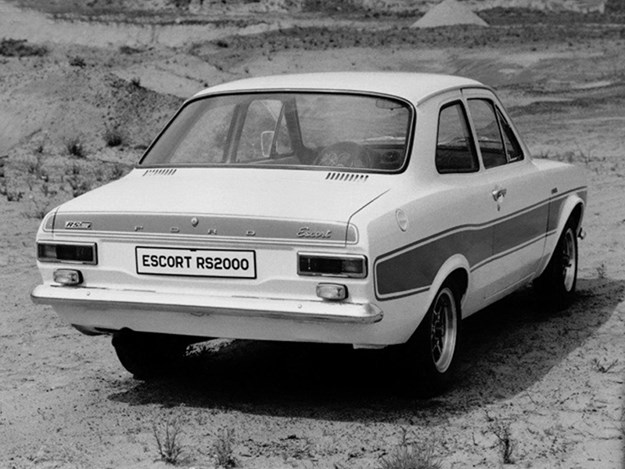 Rack and pinion steering was listed as 3.5 turns lock-to-lock but felt considerably faster when the car was being hustled along. All but the tightest bends could be taken without shifting your hands and opposite lock to catch as slide was easily applied so no wonder the rally drivers loved them.
Vinyl trim was sticky and no alternative was offered until the Mark 2 Ghia arrived with its velour and corduroy mix. Standard Escort seats provide minimal support and people who use their cars for sporty pursuits go after-market.
| Top ten Fords: Escort Mk1
If the steering in an Escort is imprecise, the nose wanders and the rear-end bounces, work is needed to restore the excellent handling balance. GTs with their additional anti-roll bar and stiffer settings are by nature harsher riding than other models.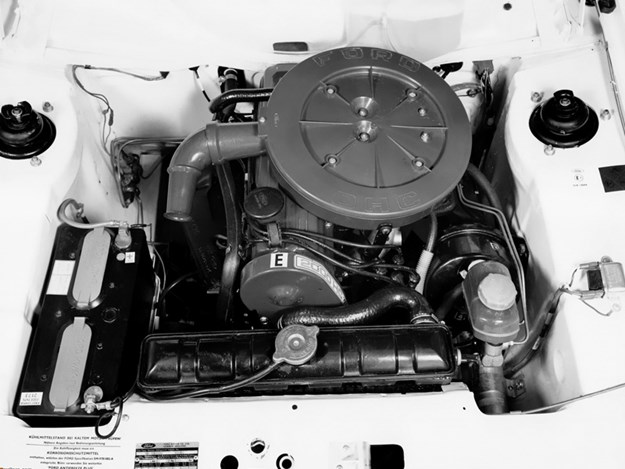 Automatics used Ford's C3 transmission which seemed to sap more than its fair proportion of the available power. Full-throttle upchanges are jerky and second gear can annoyingly run out of puff part- way through an overtaking lunge.
VALUE RANGE: Escort (1300 Super)
Fair: $8000
Good: $20,000
Excellent: $30,000
(Note: exceptional cars will demand more)
Buyer's Checklist
Body & chassis
Those minor rust bubbles you spot behind an Escort wheel-arch or below the back window will be symptoms of more serious problems. Critical to economic restoration and even the car's survival will be rust in the rear roof pillars and quarter panels, inner sills, floor-pans including the boot and rear spring attachment points. Look in the spare wheel well for water or rust. Replacement panels in alloy or fibreglass are available; helping keep historic rally cars looking smart but at a price. New bonnets cost $1200 and flared mudguards around $1000 each plus freight and import costs. Grilles aren't cheap either with RS (round light) British replacements in aluminium at over $600.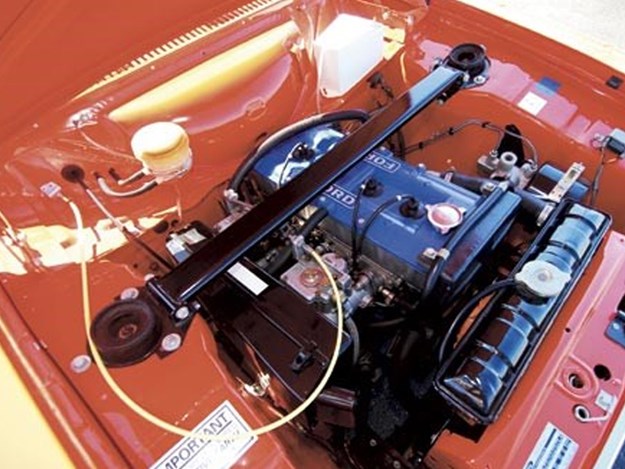 Engine & transmission
The Ford 'Kent' engine is simple and durable and Escorts displayed at car shows seem quiet and lacking in smoke or leaks. That comment, of course, relates to the unmodified ones of which precious few remain. It is remarkably easy to drop in a more powerful 'Kent' engine or even the 2.0-litre overhead cam 'Pinto' motor which instantly boosts power to 70kW. Even more is available if you have the money to conduct a complete driveline swap but don't put lots of extra power through a stock Mark 1 gearbox or diff. Escorts rarely overheat unless the radiator is clogged or the water pump worn. The clutch is cable-operated and replacement cables cost around $150.
Suspension & brakes
The very basic Escort underpinnings need minimal maintenance and are inexpensive to replace. A car that's drooping at the rear will need its leaf springs reset – or replaced if some are cracked. From inside the boot, check that the shock absorber mountings are sound. More than 25mm of free movement in the steering or shock transmitted through the wheel points to a worn rack or mounting bushes. Make sure that the handbrake will lock the rear wheels and front discs which do most of the braking aren't warped or scored.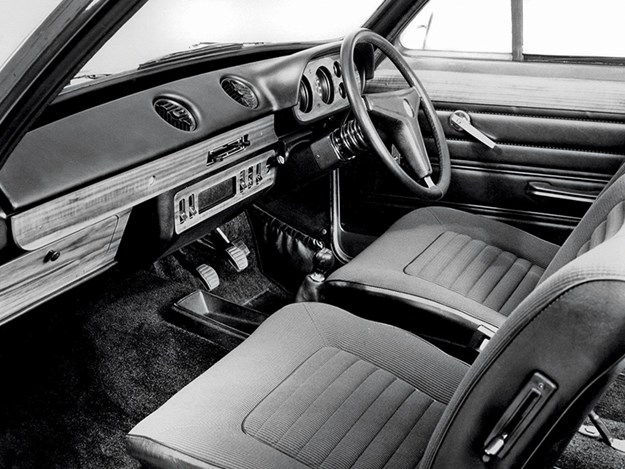 Interior & electrics
Escorts with sad seats and tatty vinyl can be a costly business. Dash veneer used in an XL/Super will likely have split if not protected against sun damage. If the dash pad is cracked (most will have) a repro item from the UK will cost around $450 plus shipping. Look for mould growing under carpets as a sign water is entering the cabin. Make sure internal door-handles work and the hinge pins on two-door cars aren't too worn. The oil-pressure warning light should illuminate when the ignition is switched on and stay out when running. Park the car in a shaded area to check it isn't flickering at idle.
1970-1975 Ford Escort Mk1 specs
Number built: 56,045 (Australia only)
Body: All-steel integrated body/chassis two or four-door sedan, panel van
Engine: 1089cc or 1298cc four cylinder with overhead valves and single downdraft carburettor or 1558cc overhead cam with twin sidedraft carburettors
Power & torque: 48kW @ 5000rpm, 98Nm @ 2500rpm (1300 Super)
Performance: 0-100km/h 16.1 seconds, 0-400 metres 19.1 seconds (1300 Super manual)
Transmission: Four-speed manual, three-speed automatic
Suspension: Independent with MacPherson struts and anti-roll bar (f) Live axle with semi-elliptic springs & telescopic shock absorbers (r)
Brakes: Drum or disc (f) drum (r)
Tyres: 155SR12 radial
From Unique Cars #456, Aug 2021
Unique Cars magazine Value Guides
Sell your car for free right here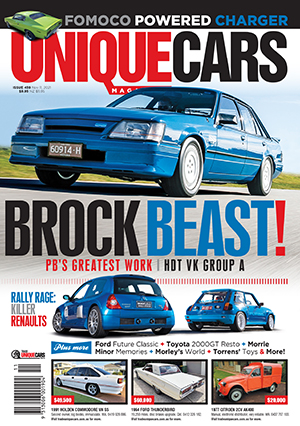 Subscribe to Unique Cars magazine for 12 months and save!
Australia's classic and muscle car bible. With stunning features, advice, market intelligence and hundreds of cars for sale.
Subscribe