Ford Escort MK1 review: Top Ten Fords #8
---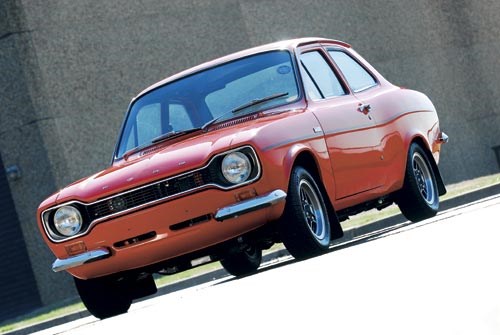 Ford Escort RS Capri GT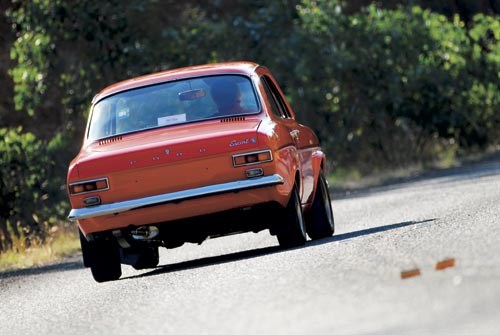 Ford Escort RS Capri GT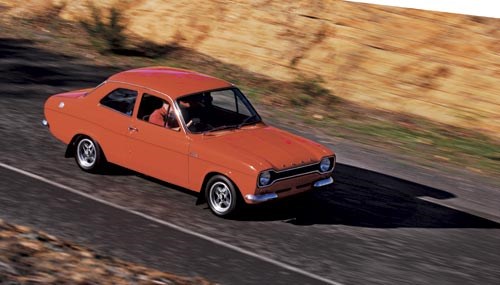 Ford Escort RS Capri GT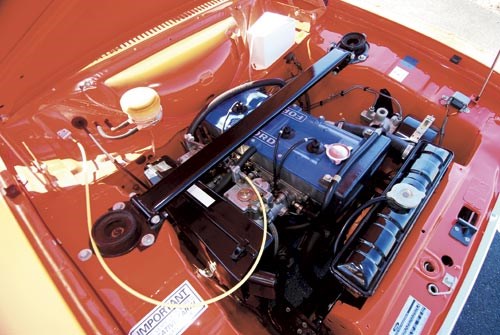 Ford Escort RS Capri GT

Ford Escort RS Capri GT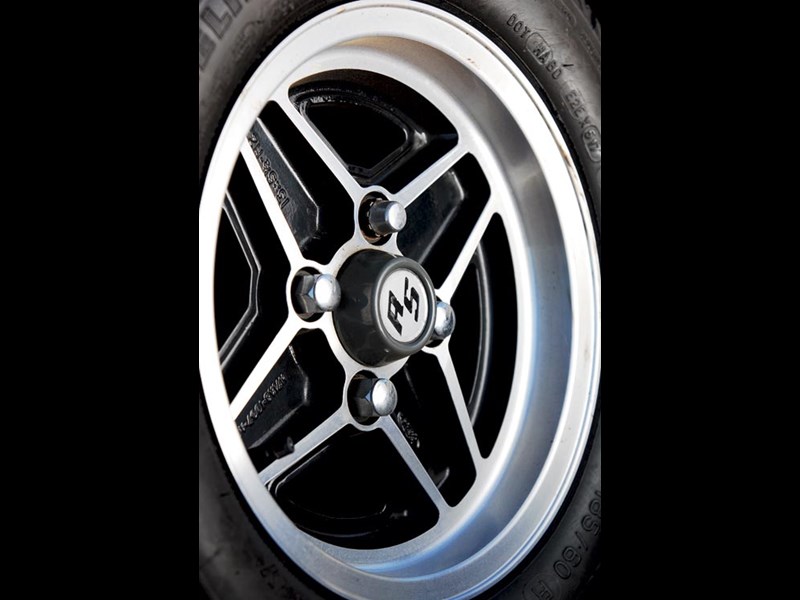 Ford Escort RS Capri GT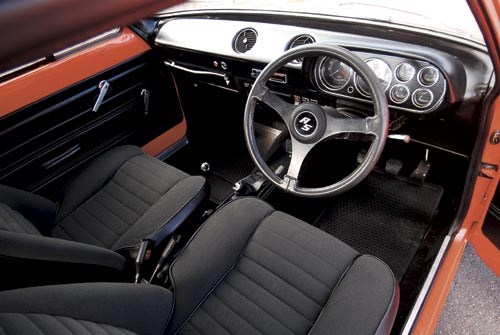 Ford Escort RS Capri GT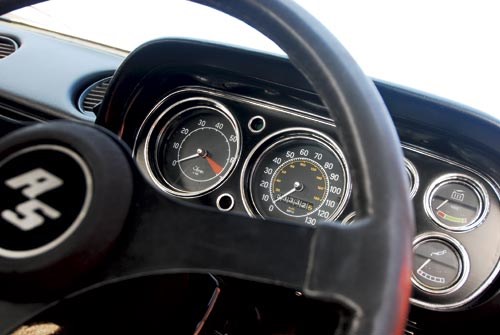 Ford Escort RS Capri GT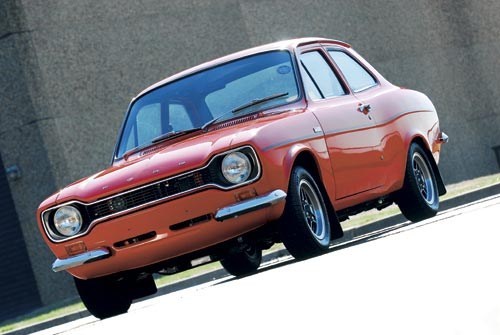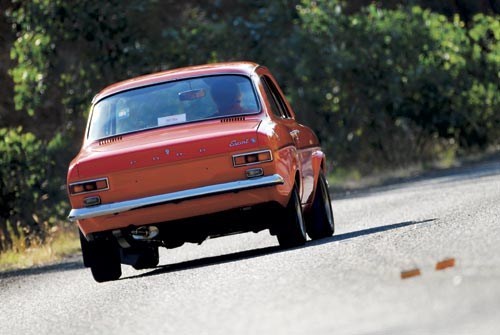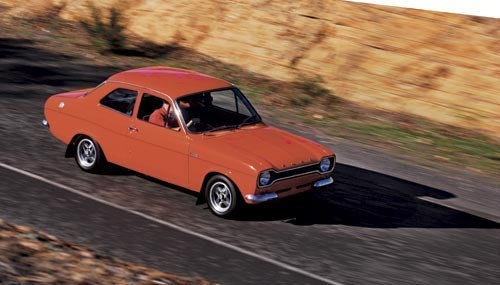 The timeless small car that changed all the rules...
Ford Escort MK1
Back in the 1950s and 60s, you drove a small car because you couldn't afford to buy or run anything bigger. Small cars were also-rans, simple as that, and if you wanted anything remotely impressive or aspirational, it had to be big.
BMW's original 3-Series of the 1970s was different, virtually inventing the concept of a prestige compact car. But even before that, the original Ford Escort of 1968 must also take plenty of credit for the rise and rise of the small car. Mind you, it took a different path in doing so.
Far from being a luxury small car, the Escort was still – like all previous small cars – cheap and spartan. The big difference was that the Escort proved that a small car could also be fun. The Mini had fired the first shot in the small-is-fun thing, but the rear-drive Escort really built on that with even more simplified mechanicals and ruggedness that sees the things still winning historic races and rallies.
Actually, the first European Ford to bear the Escort tag was in the 1950s, in the form of a de-specced Squire van. It sold like raincoats in the Sahara. But when Ford revived the tag for the '68 Escort, the rules were about to change forever.
It wasn't that the Escort was cutting edge in any way. Mechanically, it was the same warmed-over stodge that Ford had been dishing up for years; a weedy, pushrod four-cylinder engine, live rear axle, leaf rear springs and plenty of cheap plastic and vinyl on the inside (albeit with a price to match). But dig a bit deeper and things improved. The steering, for instance, was rack-and-pinion and, for all its modest power, the monocoque bodyshell was lightweight and actually provided a decent power-to-weight ratio.
But, more than any of that, it was fun to drive – and it looked cool. The dog-bone grille was sporty, the muscular overall proportions were about right and even the interior, with its modern-looking dash-pod, was all about being groovy.
Sure, the wheels were still piddly little 12-inch things with tinny-looking hubcaps, but for a few quid more you could option up to some fake woodgrain trim, a vinyl roof and some lairy stickers. With a bit more dosh you could get the AVO-built Mexico, and with a lot more you could get one with the Lotus twin-cam on board, or a Cosworth-headed BDA RS1600, or a Pinto-powered RS2000.
And motorsport? Man, the Escort was the consummate rally car of the day and took to circuit racing with huge success in every class and category in which it competed. The Mk2 is probably better remembered on the rally scene, but the Mk1 won everything from the 1970 London to Mexico Rally to multiple national and regional rally championships around the world.
Whatever version you bought, you were guaranteed a fun drive for minimal outlay. Which is kind of where small cars are at today. Well, the best ones, anyway.
The basic structure of the Mk1 Escort was so enduring that the Mk2, which launched in Europe in January 1975 looking much bigger and more modern, is really only a re-skin of the original.
As for legacy, consider that Ford plans to release a new small car into the incredibly important Chinese market later this year. And what is it calling this vital new model? Escort.
VALUE AND DESIRABILITY...
No, Jimmy, it's not the Twin-Cam. They have become borderline exotics, and without the attributes that have made the 'dog-bone' Escort an appealing investment.
Standard pushrod cars are durable and fun to drive. They are also easy and cheap to maintain – if you can find one. Haunting four cylinder Ford club gatherings seems the easiest route to ownership.
The car to pursue is a 1300GT – and a few still survive. New in the 1970s with radials, disc brakes and a well-filled dash, a GT cost $2470, but today it's easy to spend more than $12,000 on a good one.
VALUE MOVEMENT
(1300 SUPER/GT)
1990 - $3000
1999 - $4800
2005 - $5000
2010 - $9500
2014 - $12,500
JOHN BOWE SAYS...
Has there ever been a more fun, user-friendly car? I don't think so.
Once again, Ford redefined the market for small affordable cars, from the repmobile 1.1-litre model through a whole range of performance small Fords. Who wouldn't love a BDA Escort? I sure would.
They are still great little cars to drive on country roads, where their nimble handling and great steering create real driving pleasure. A simple car executed in a very special way.
I judge cars based on whether I would want one; in the case of the Escort, I wish I hadn't sold the Australian-delivered twin-cam I had back in the '90s. The story of my life.

SPECIFICATIONS
Ford Escort MK1
Production: 1968-1974
Body: Coupe, sedan or panel van
Engine: 1098cc, 1298cc, 1558cc or 1994cc 4-cyl, 8v
Power: 48kW @ 5700rpm (1.3)
Torque: 100Nm @ 2500rpm (1.3)
0-100km/h: 16.1sec
400m: 19.9sec
Gearbox: 4-manual or 3-auto
Suspension: Independent, struts (f); leaf springs, live axle (r)
Brakes: Drums
 
*****

More reviews:
>Aussie original: Ford Escort Ghia
>Championship winning 1969 RS1600 Escort
>Buyer's guide: Ford Escort RS2000
Search used:
>> Search Ford Escorts for sale
Unique Cars magazine Value Guides
Sell your car for free right here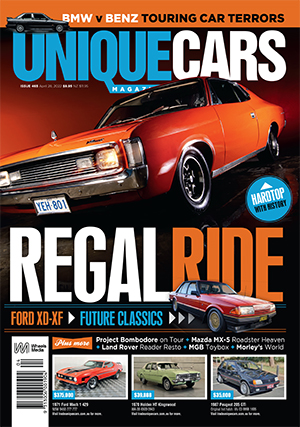 SUBSCRIBE TO UNIQUE CARS MAGAZINE
Get your monthly fix of news, reviews and stories on the greatest cars and minds in the automotive world.
Subscribe