Ford Escort 2.0-Litre - Buyer's Guide
---

The baby of the Ford family was also a motorsport legend
Australia's wide-open spaces did bring one benefit for car buyers and that was to convince manufacturers that small cars being sold here needed bigger engines than in other markets.
In Britain, the only way to enjoy the grunt of a 2.0-litre engine in a Mark 2 Escort was in a sloped-nose RS2000. In Australia after 1977, even the base-model GL sedan and Escort Van were built with 70kW 'Pinto' engines that took Escorts into 160km/h territory.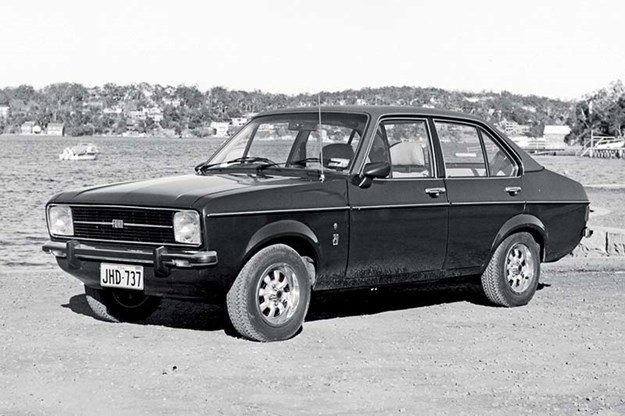 Emission control measures in 1976 slashed 14kW from Ford's 1.6-litre engine. The overhead-cam, 2.0-litre Cortina motor offered an instant source of replacement performance and was already modified to meet emissions targets.
| 2021 Market Review: Ford Escort 2.0 Litre/Cortina TC-TF
Changes needed included a reshaped sump and cross-member, upgraded cooling system and a diff change to the more economical 3.54:1 ratio. The front strut towers were strengthened and a 55-litre fuel tank mounted below the boot.
New to the range was a sports oriented Rallye Pack that included some extra gear aimed squarely at younger buyers. Among the looking-faster kit were split front bumpers as featured by RS1800 competition cars plus Volante alloy wheels with low-profile radials. Rallye Pack 2.0-litres cost less than $5500 and gave the Escort an edge on Japanese rivals including the SSS Datsun and Toyota T-18.
| Reader Resto: Ford Escort MkI
Ghia versions were heavier than the Rallye or basic GL but included extra sounded deadening, a vinyl roof, fake timber dash trim, velour seats, a tachometer and clock. Air-conditioning was an option and buyers could specify Rallye Pack suspension to create a comfortable yet reasonably sporty sedan. Polished alloy wheels were standard from 1979 and metallic paint a no-cost Ghia option.
Two years after announcing its 70kW Escort enhancement, Ford Australia launched a local version of the 'boy racer' RS2000. While Brit owners could choose between basic and Custom versions, we copped a bare-bones model with steel wheels instead of alloys and Scheel buckets in place of the Custom's fancier Recaro front seats. What Australia did get in compensation was the world's only production four-door RS2000.
Vans with the more powerful engine were popular with private and commercial buyers and there was a Sundowner version with sporty trim and spectacular graphics.
Ford's C3 auto sapped more than a fair proportion of the extra power. Full-throttle upchanges are jerky and second gear can annoyingly run out of puff part- way through an overtaking lunge.
Pick of the bunch in straight-line speed was the GL Rallye which would reach 100km/h in a tad over 10 seconds. The RS2000 with its slippery shape was good for 172km/h but extra weight pushed the 0-100km/h time above 11 seconds.
Surviving 2.0-litres seem to be RS2000s and panel vans. You might find a decent Ghia at around $15,000 but the few really good ones now cost $25,000. Vans and GL sedans are mostly below $20,000. Rallye Pack versions are close to extinct.
Locally assembled RS2000s have fared better and prices for usable four-doors begin at less than $20,000. The majority have been modified to some extent and reach well beyond $30,000.
VALUE RANGE FORD ESCORT
FAIR: $4500
GOOD: $15,000
EXCELLENT: $25,000
(Note: exceptional cars & RS2000 will demand much more)
BUYER'S CHECKLIST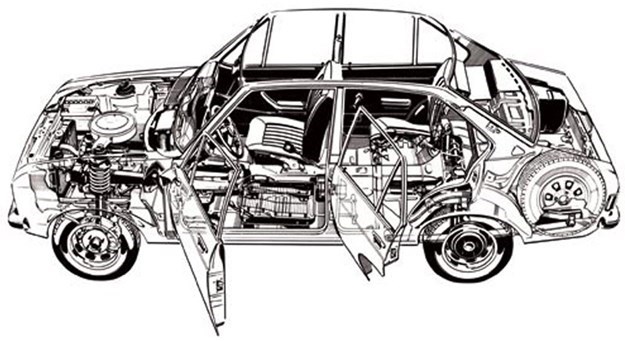 Body & chassis
Those rust bubbles you might spot behind an Escort wheel-arch or stains along the seams of a vinyl roof will be symptoms of more serious and perhaps terminal problems. Critical to the cost of restoration and perhaps the car's survival is rust around the rear window, rear roof pillars and quarter panels, inner sills, floor-pans including the boot and rear spring attachment points. Rust repair sections and some body panels, including full floorpans at around $1000 and $500 front mudguards, are available locally. Flimsy bumpers are easily twisted and replacements in steel from the UK cost $350-400 per bar plus freight.
Engine & transmission
The 'Pinto' 2.0-litre engine is simple and durable but some may be due for remedial work. Camshaft wear generates a high frequency ticking at idle that may disappear as revs increase. Cam drive is via a toothed rubber belt that needs to be changed every 70,000km. Escorts rarely overheat unless the radiator is clogged or the water pump worn. Park the car in a shaded area to check the oil light isn't flickering at idle. The clutch is cable-operated and carrying a replacement cable is worthwhile. Vibrations through the driveline are often due to a failed bearing in the two-piece driveshaft. If the manual seems short geared at highway speeds, investigate the cost of replacing it with a UK-sourced Sierra five-speed.
Suspension & brakes
Basic Escort underpinnings need minimal maintenance and are inexpensive to replace. A car that's drooping at the rear will need its leaf springs reset – or replaced if some are cracked. From inside the boot, check that the shock absorber mountings are sound. More than 25mm of free movement the wheel points to a worn rack or mounting bushes. Make sure that the handbrake will lock the rear wheels and front discs which do most of the braking aren't warped or scored.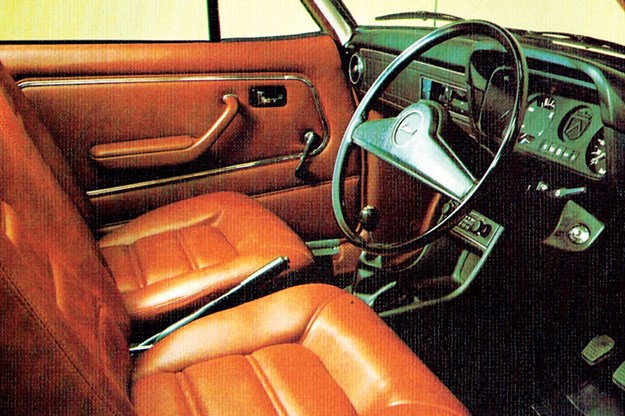 Interior & electrics
The Beta cloth used in RS cars is reportedly available and GL-style vinyl not hard to match. However, it is the combination of cloth and velour used by the Ghia that is going to be hard to replicate. Dash veneer used in Ghias will split if not protected against sun damage and repairs are expensive. Look for mould in the foot-well carpet as a sign of water entering the cabin. New sets of door and window seals are available locally. Make sure the internal door handles all work and the hinge pins on two-door cars aren't worn.
1977-1981 Ford Escort 2.0 Litre
Number built: 45,000 (approx.)
Body: All-steel integrated body/chassis two or four-door sedan, panel van
Engine: In-line 2.0-litre four cylinder with overhead camshaft and single downdraft carburettor
Power & torque: 70kW @5200rpm, 148Nm @ 3800rpm
Performance: 0-100km/h 11.5 seconds, 0-400 metres 17.9 seconds (RS2000)
Transmission: Four-speed manual, three-speed automatic
Suspension: Independent with Macpherson struts and anti-roll bar (f) live axle with semi-elliptic
springs and telescopic shock absorbers (r)
Brakes: Disc (f) drum (r) – power assisted
Tyres: 155SR13 or ZR70S13 radial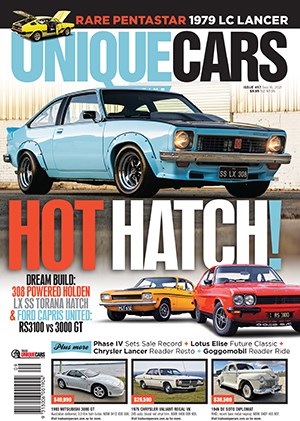 Subscribe to Unique Cars Magazine and save up to 42%
Australia's classic and muscle car bible. With stunning features, advice, market intelligence and hundreds of cars for sale.
Subscribe