Project Challenger resto - part 1
---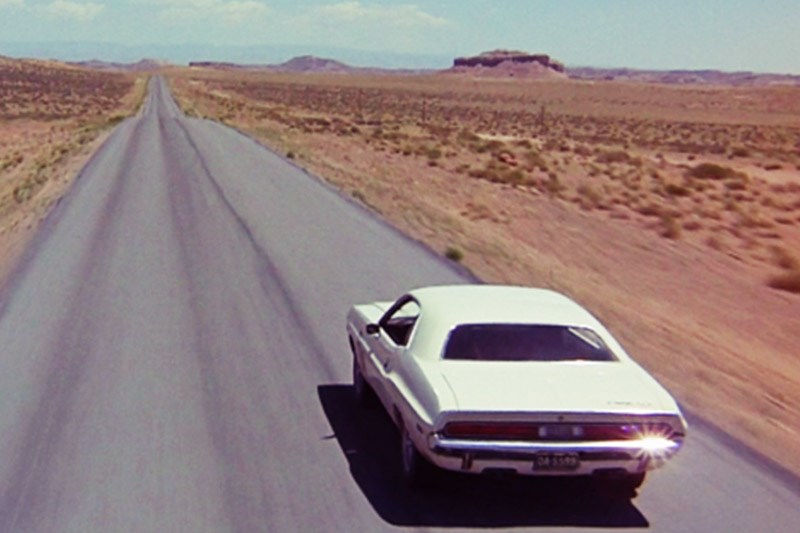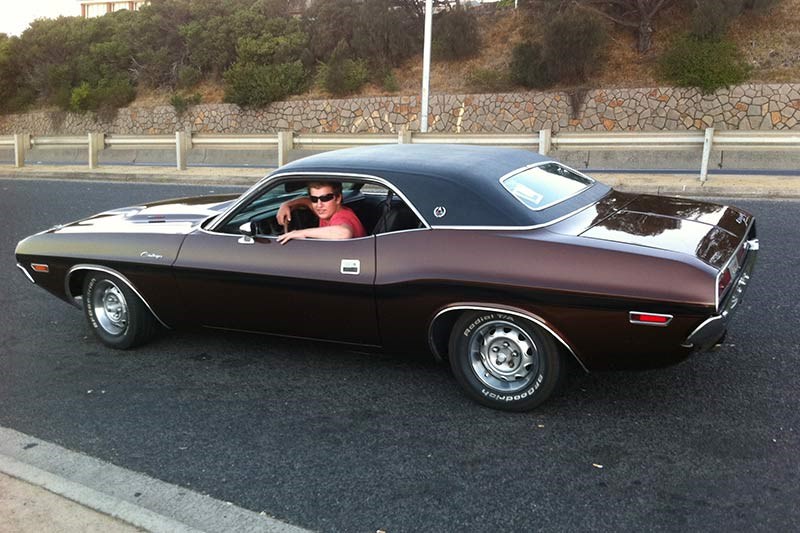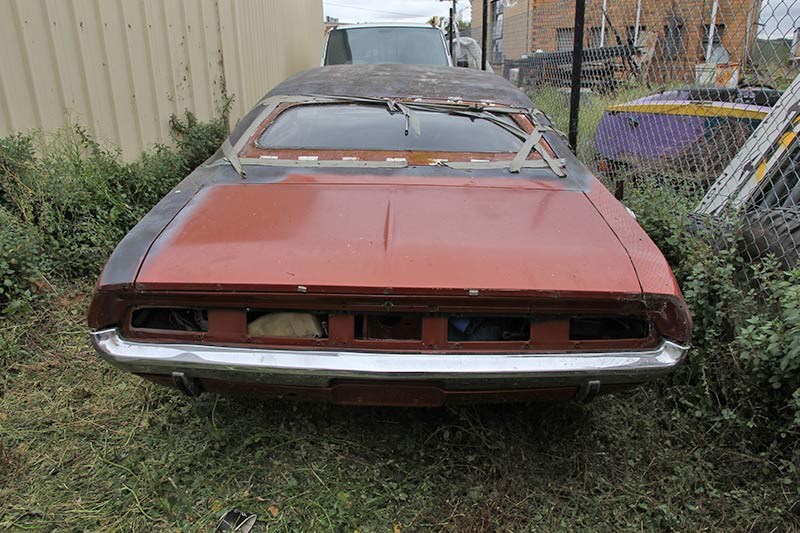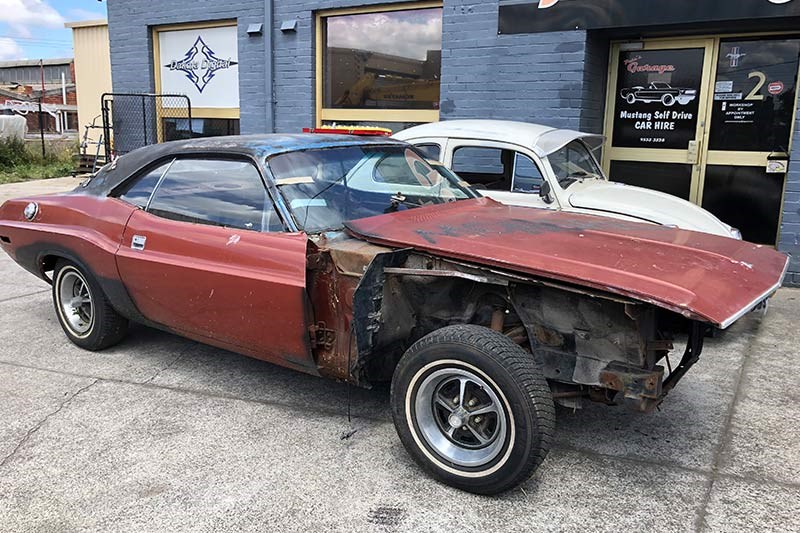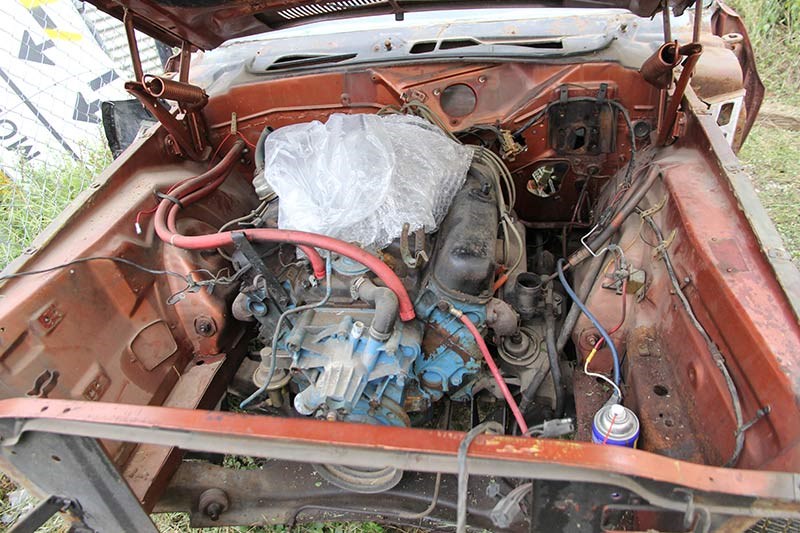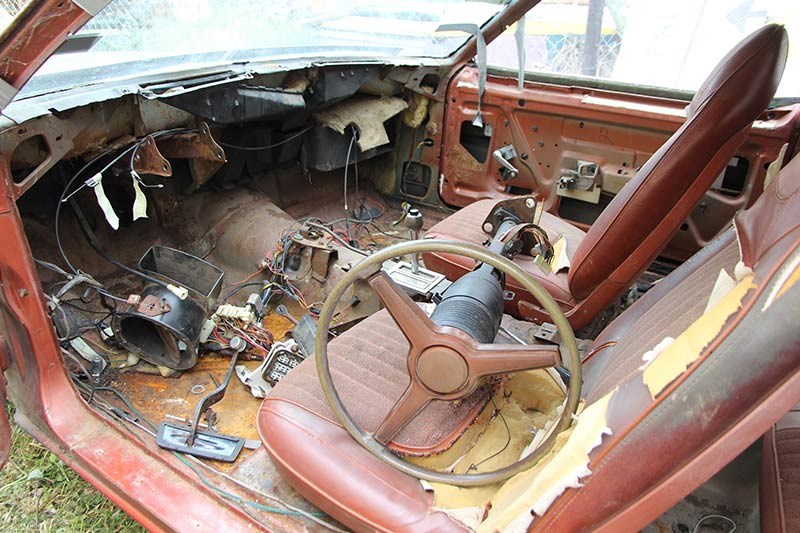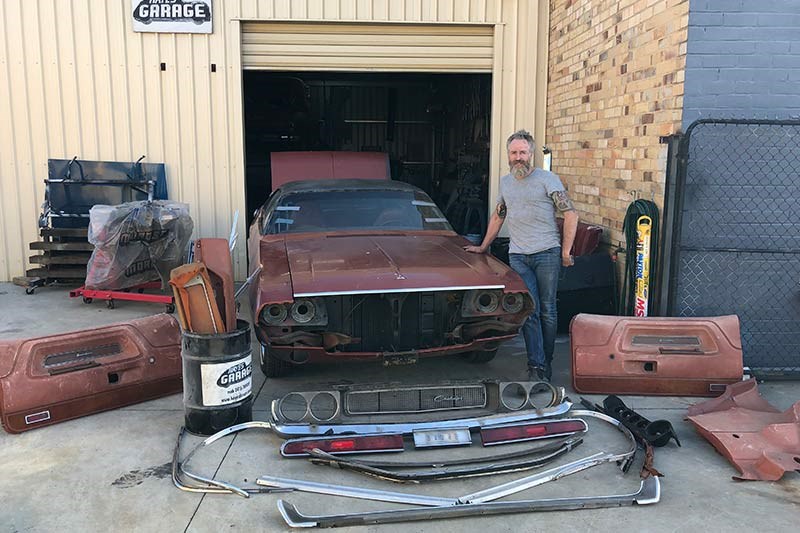 How Chris sold a mint '70 Challenger and ended up with a rust-riddled basketcase
Project Challenger - part one
It started innocently enough, in this case with a death threat. I'd just sold my pristine '70 Challenger R/T SE 383 Magnum to some guy who had apparently always wanted a 'Vanishing Point' Challenger – Chrysler's quintessential muscle car – but now he didn't want it any more – boo-hoo. After two days. And after full payment had been accepted in used bills (thank you very much).
"Yeah, ummm, mate, there's nothin' wrong with it. I just don't want it anymore. It's nothin' like me old Mitsi Evo and it uses too much fuel. You take it back and we'll be sweet," went the phone call.
I was like: "No shit – and no."
He was like: "I know where you live, I know really nasty blokes and you'd better pay up or else."
I was like: "Go ahead – make my day (with apologies to Dirty Harry) ..."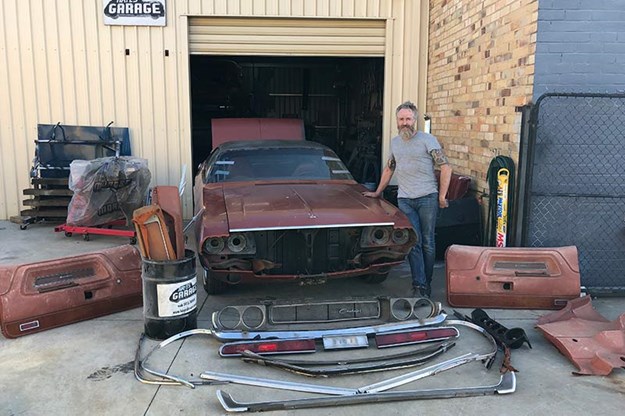 Nicknamed 'Rust Dr', Max from Vintique Moto will be sorting out any tinworm
And so on it went for a few days until a bloke turns up at my door with an envelope and demands to see me. Unfortunately for old mate, I wasn't there at the time, but he did leave a calling card from 'ACME Process Servers' or similar.
It was a very entertaining next few weeks in which Process Server Bloke turned up everywhere I wasn't – and even places I was – in order to issue me with an invitation to either pay his client back the money he willingly paid for the perfectly perfect Challenger, or attend court at some later date to explain myself. But to do so he had to actually find me.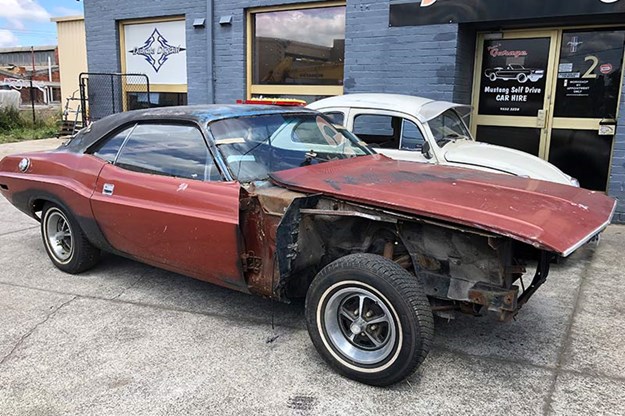 I have to confess that I enjoyed the whole farce way too much. He'd hide in plain sight – sometimes for hours – in an Anonymous White Commodore in my driveway (seriously?) for me to amble in from work and fall victim to his cunning ambush. I'd meanwhile hop over the back fence, grab a coldie from the fridge and toast him as he sat out on the driveway, thirsty and alone.
I managed to avoid his fiendish Black Ops/SAS tactics for long enough that he eventually resorted to simply taping an envelope to my front door. Looking around to make sure PSB wasn't hiding in the shrubbery ready to snap 'Exhibit A', namely me tearing the envelope off the door, I pocketed it and slipped inside.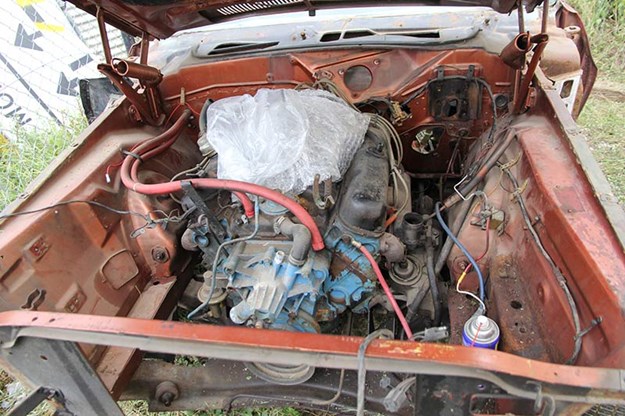 The plastic bag dispenser has stopped working
The letter, from Bluff and Bluster Lawyers and Assoc, not only demanded that I reimburse its client the amount he'd paid for my pearler Challenger, but that I also compensate him the amount of $20,000 – yep, that's 20 followed by three big, fat zeros – for emotional hurt and psychological trauma.
I thought later that I should have counter-sued for emotional trauma just for reading the letter.
Nevertheless, I couldn't help but like Bluff and Bluster. My kind of bent bastards. They obviously had a sense of humour and they could smell a sucker a mile off. Like their client. They had been milking him since he first walked through their door.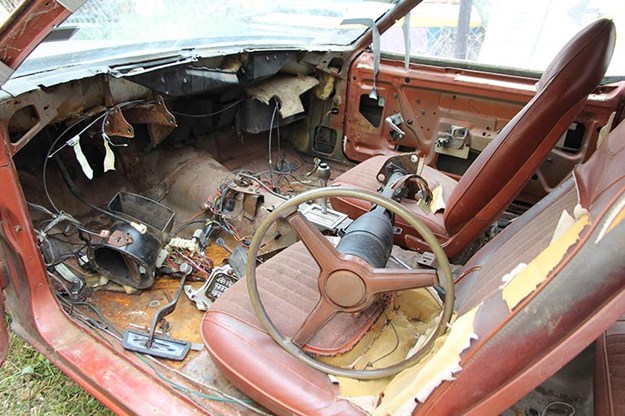 Decisions, decisions, left or right-hand drive
"Yes, Mr Sucker, you absolutely have a case for reimbursement from Nasty Mr Mopar. But don't forget 'Comp-en-sashun'," they would have teased. "You're entitled to so much more for the pain and suffering of having convinced yourself to buy this car only to realise that you would have been far better off with a '93 Corolla with the chrome grille option. Leave it to us – and by the way, if you'd just sign this monthly payments agreement …"
Without going into the meat and gristle of it, suffice to say that Mr Angry is probably still dealing with his emotions, but I've since invested way too much of the money from the pristine '70 in a completely unpristine '70 Challenger that my son, Jack and I have appropriately dubbed 'Mongrel'.
Mongrel is another 1970 Challenger SE, but with a bargain basement 318 small block (as opposed to the Magnum 383 big block) and non-power drum brakes all round. I found it in a swamp in northern NSW and disregarded all entirely sensible advice to purchase it. Like all the dogs I've owned, it was a mongrel in need of a home.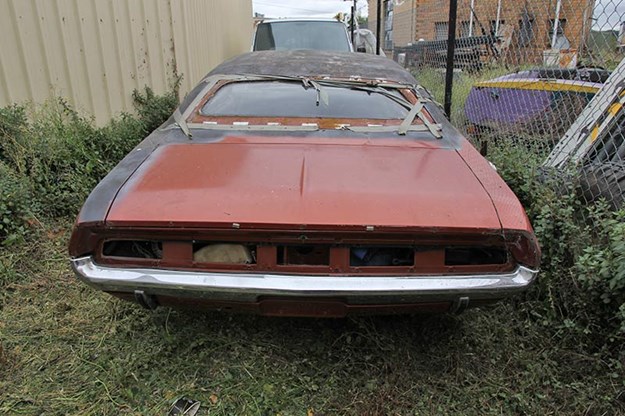 Yeah mate, one careful owner and always garaged
The reason I bought it is that my previous Challenger was simply way too perfect to molest. For as long as I've been able to read American hot rod magazines, I've harbored a deep and urgent need to insert a large engine into a small car. Probably something sexual, but there it is. Trouble is, the old Challenger was simply too virginal to violate. It looked like it had just been driven off the showroom floor in 1970.
Whereas the new project Mopar has the look of a mangy, diseased slum dog, with rusted panels, rooted rails and an infestation of wildlife with an odour that might well have military applications. It has a bit of work ahead, but what it lacks in looks it makes up for in its sheer ugliness and potential. In short, it deserves a chance.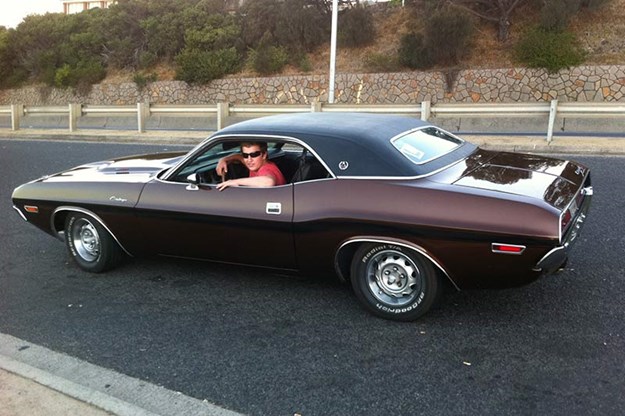 L-plates on a left-hook big-block Challenger...Perfect.
Plans call for matt black paint with a little patina, a 500 cubic inch big block, manual box and enough departures from the rule book to offend pretty much every Mopar purist along the way.
You're invited to come along for the ride. We'll keep you posted with part two soon...
Classic Australian Family Car Value Guide home page
Muscle Car Value Guide home page
Japanese Classic Car Value Guide home page
Sell your car for free right here
Unique Cars magazine Value Guides
Sell your car for free right here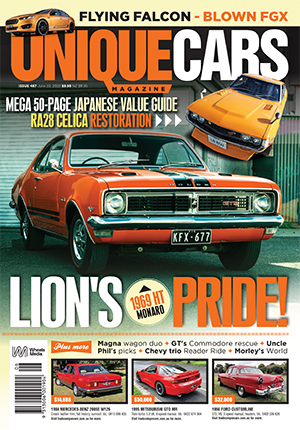 SUBSCRIBE TO UNIQUE CARS MAGAZINE
Get your monthly fix of news, reviews and stories on the greatest cars and minds in the automotive world.
Subscribe