Auto Italia Canberra 2013: Exotics and classics on display
---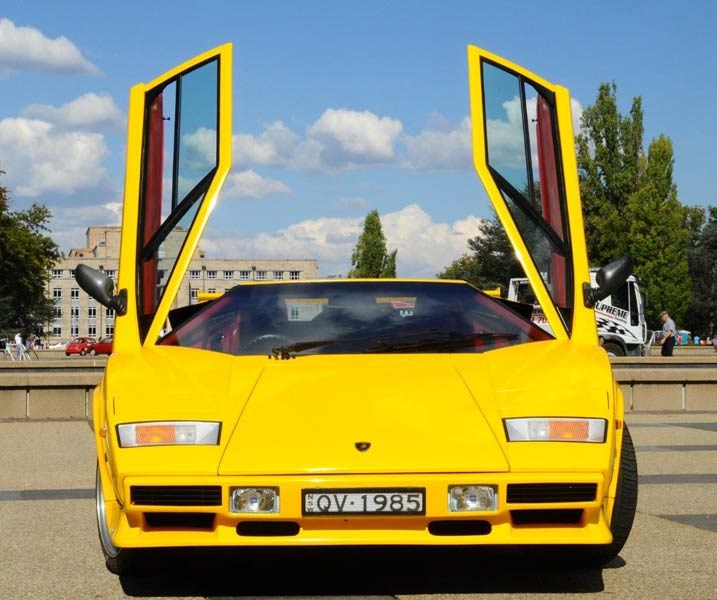 Auto Italia - Lamborghini Countach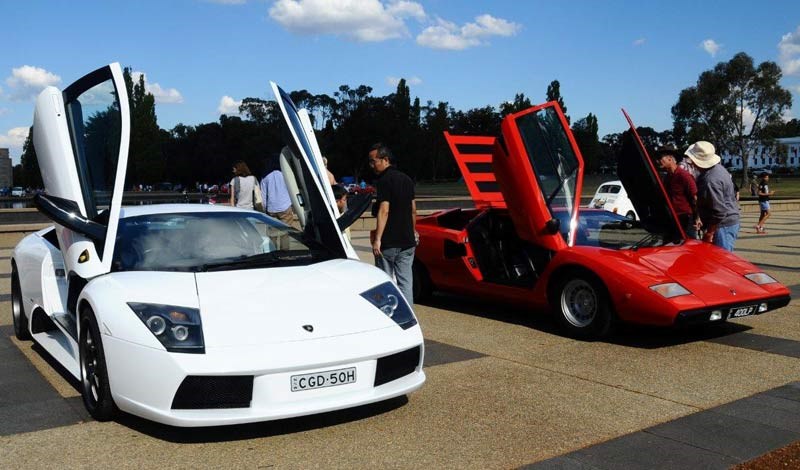 Auto Italia - Lamborghini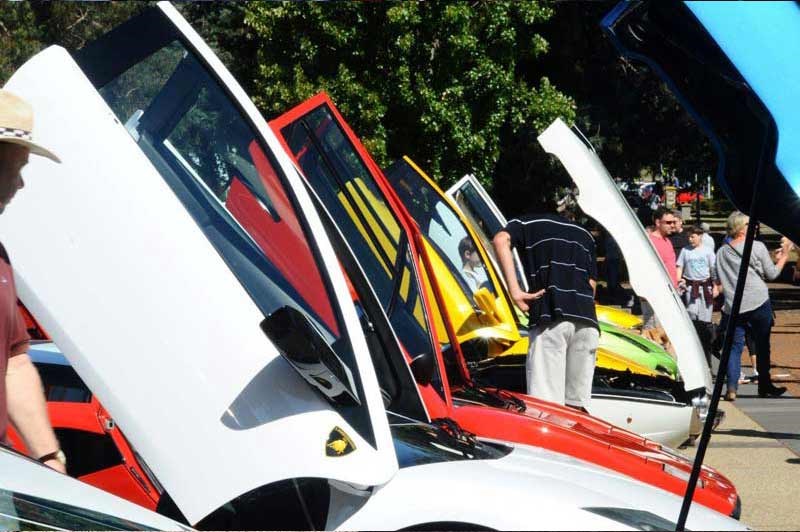 Auto Italia - Lamborghini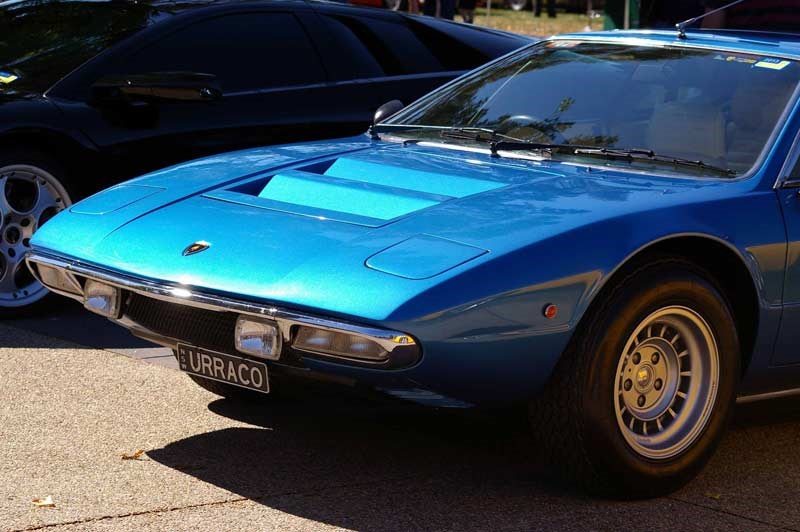 Auto Italia - Lamborghini Urraco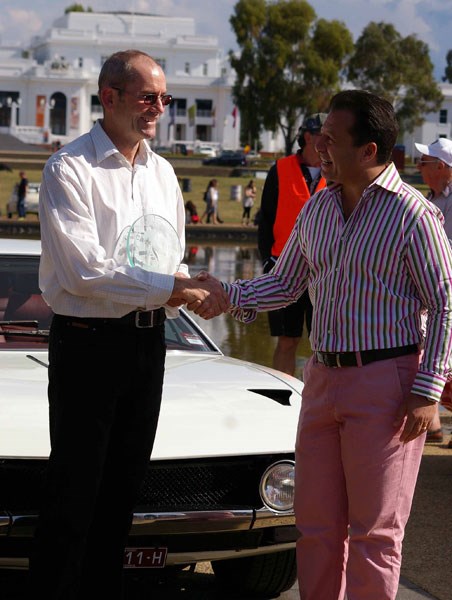 Auto Italia: Award winner Phil Nash (on left)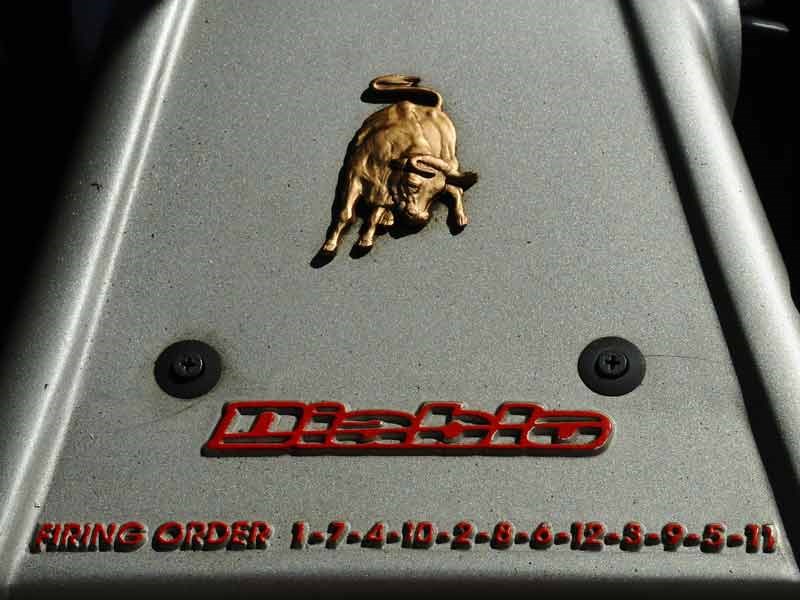 Auto Italia - Lamborghini Diablo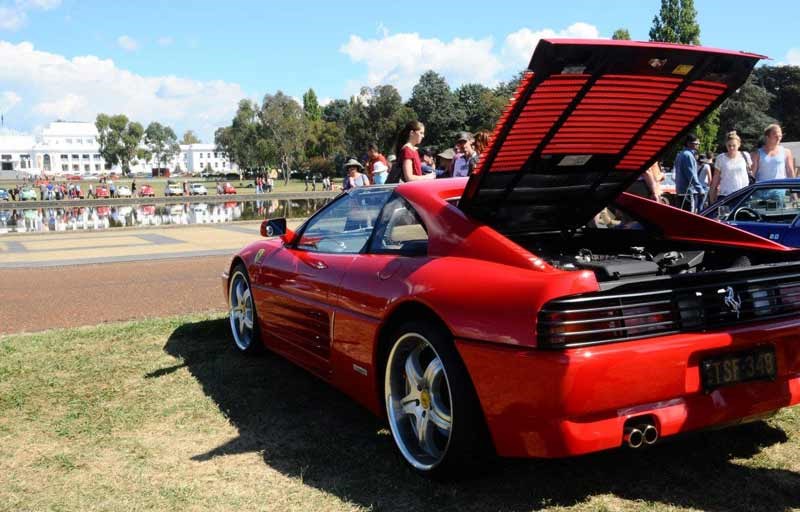 Auto Italia - Ferrari Testarossa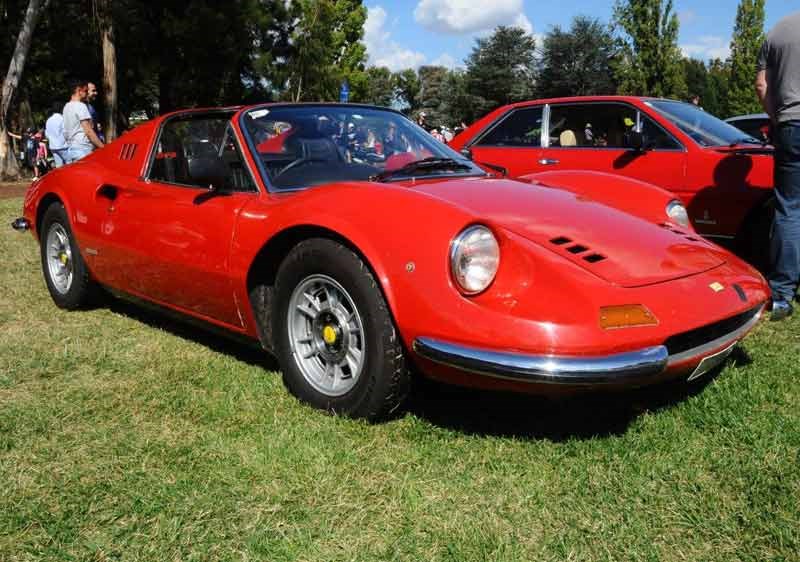 Auto Italia - Ferrari Dino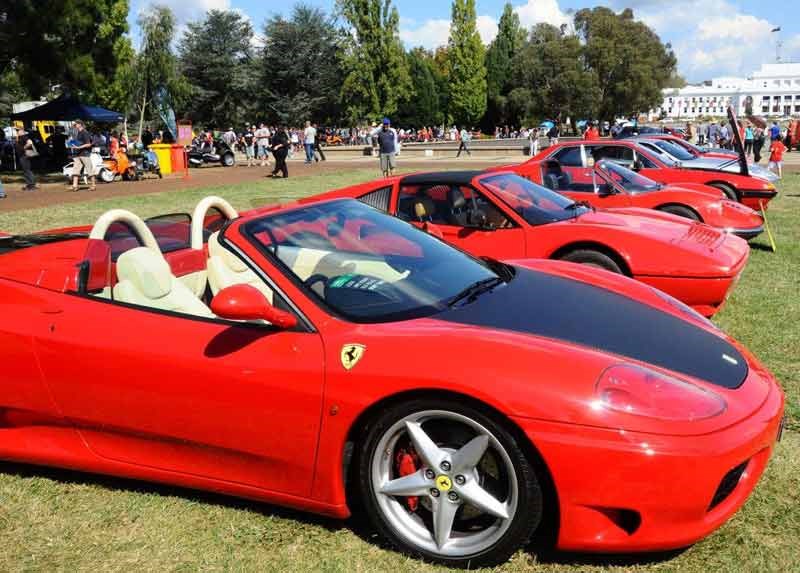 Auto Italia - Ferrari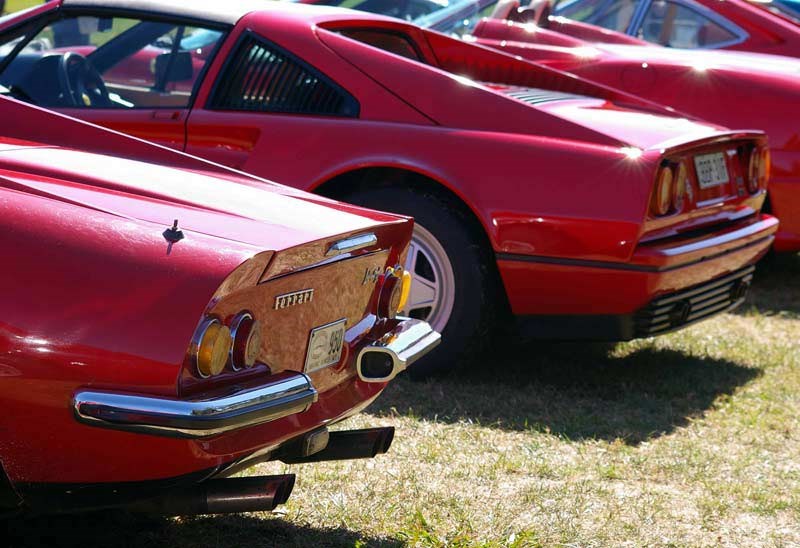 Auto Italia - Ferrari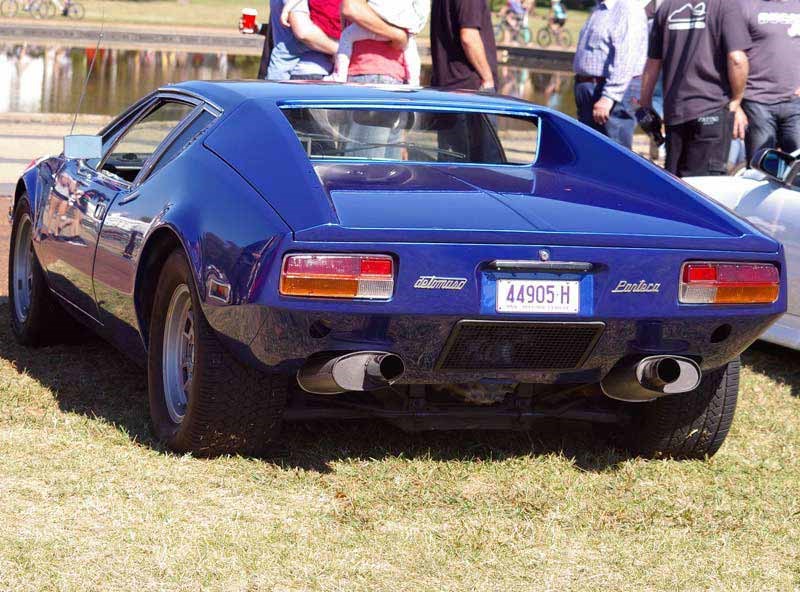 Auto Italia - De Tomaso Pantera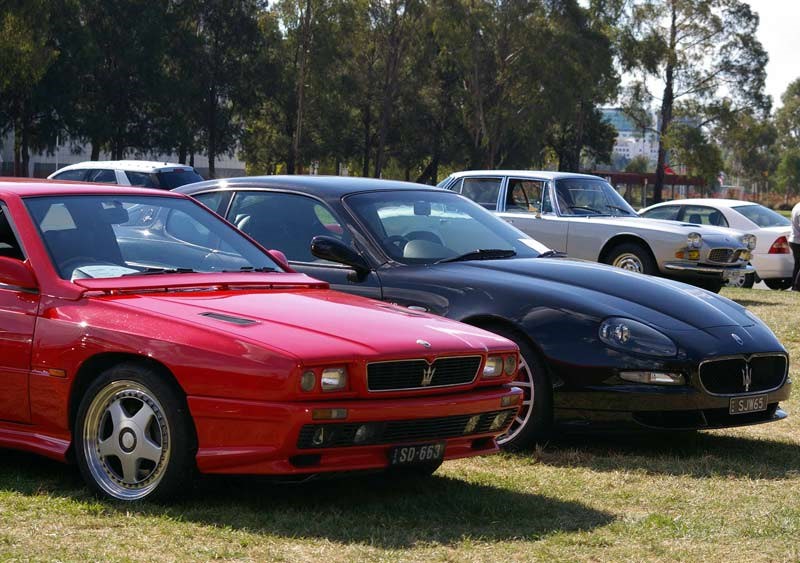 Auto Italia - Maserati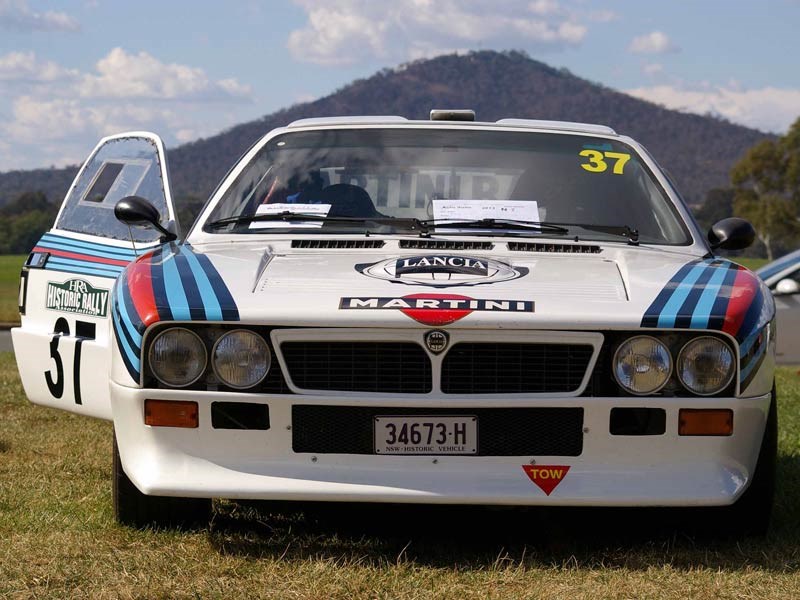 Auto Italia - Lancia Delta Integrale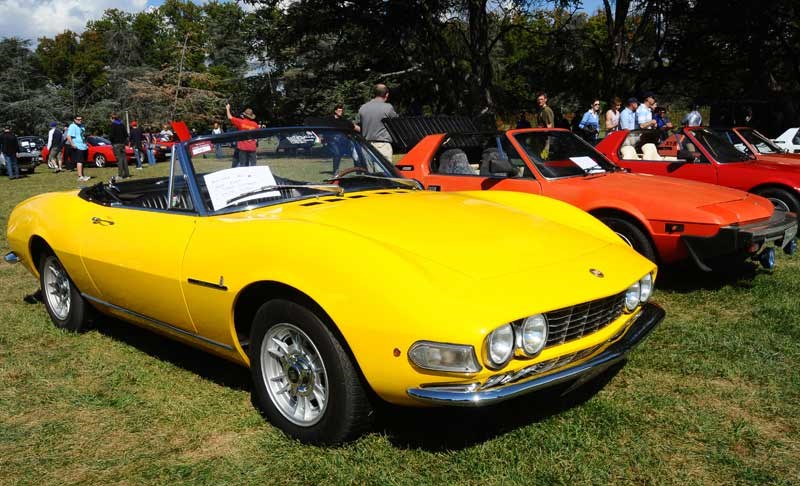 Auto Italia - Fiat Dino Spider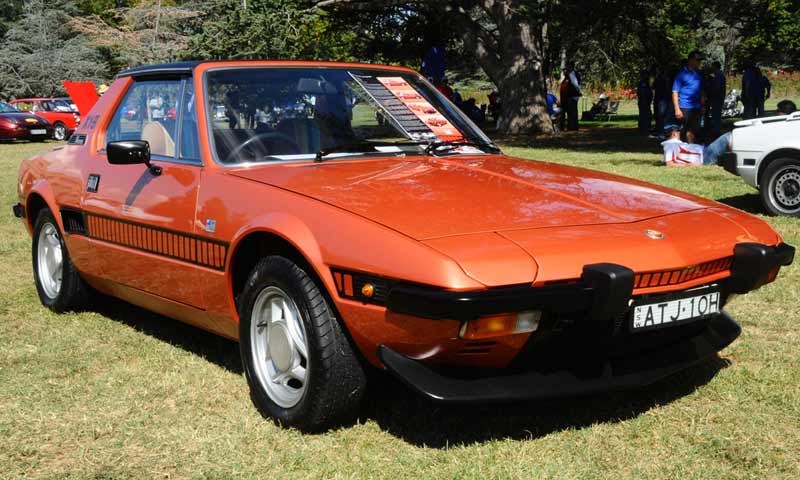 Auto Italia: Fiat X1/9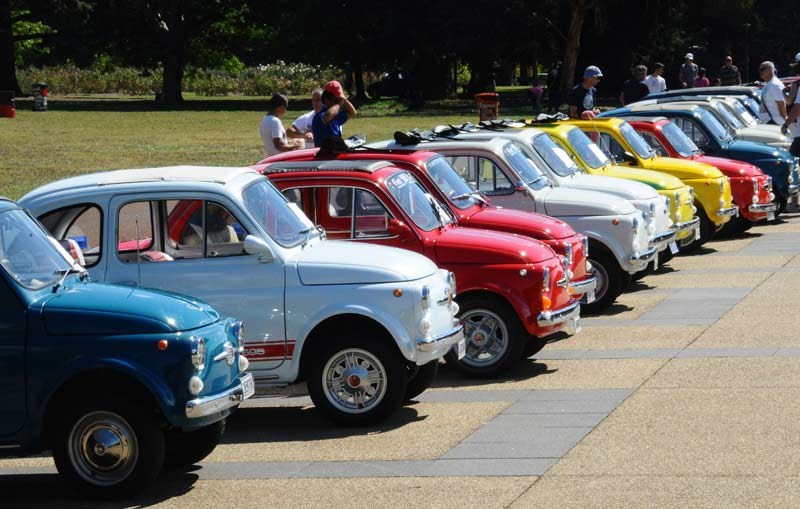 Auto Italia: Fiat 500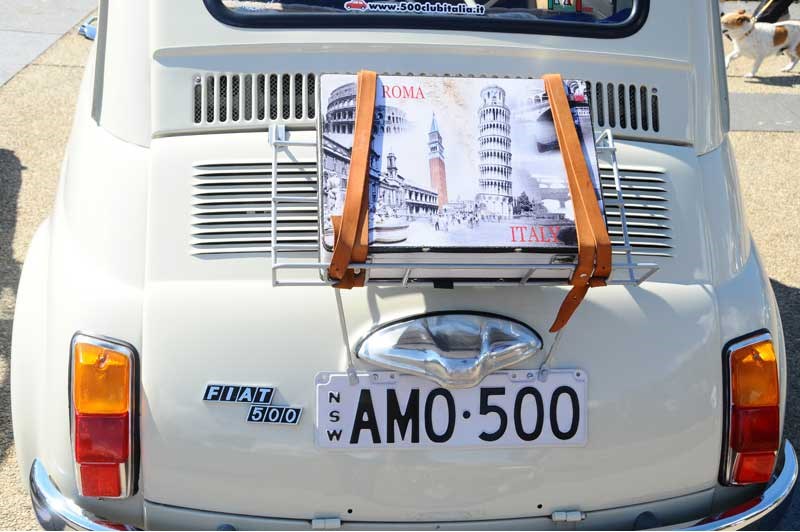 Auto Italia: Fiat 500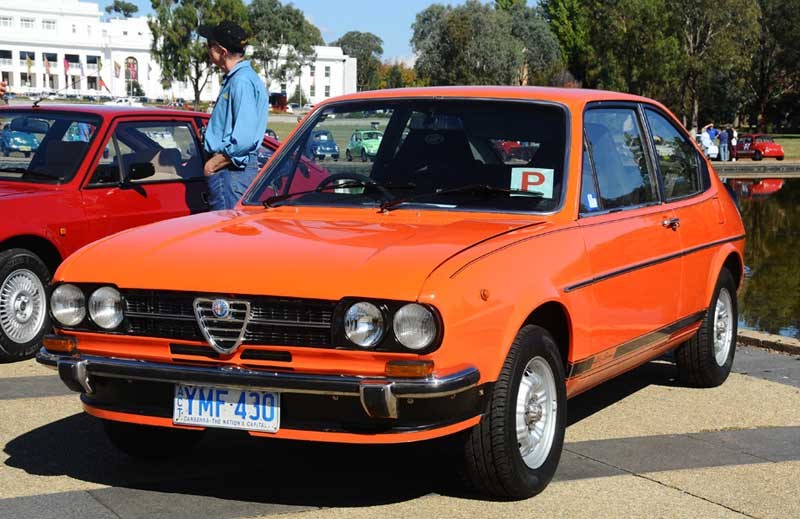 Auto Italia: Alfa Sud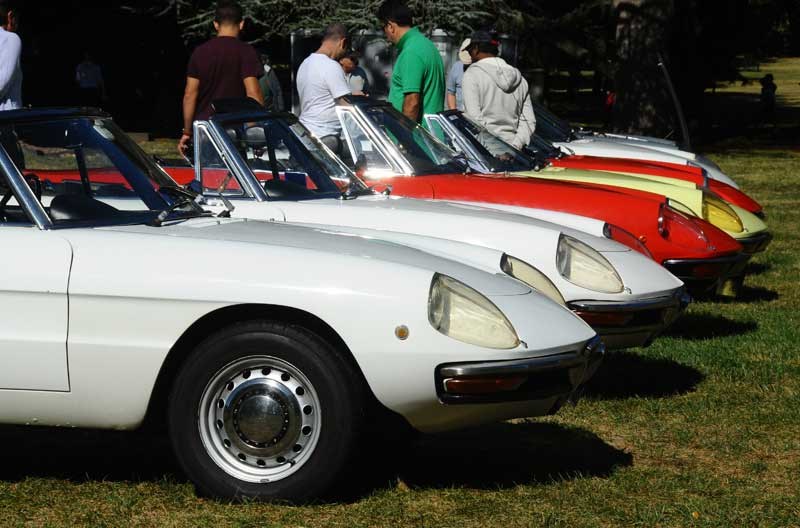 Auto Italia: Alfa Romeo Spider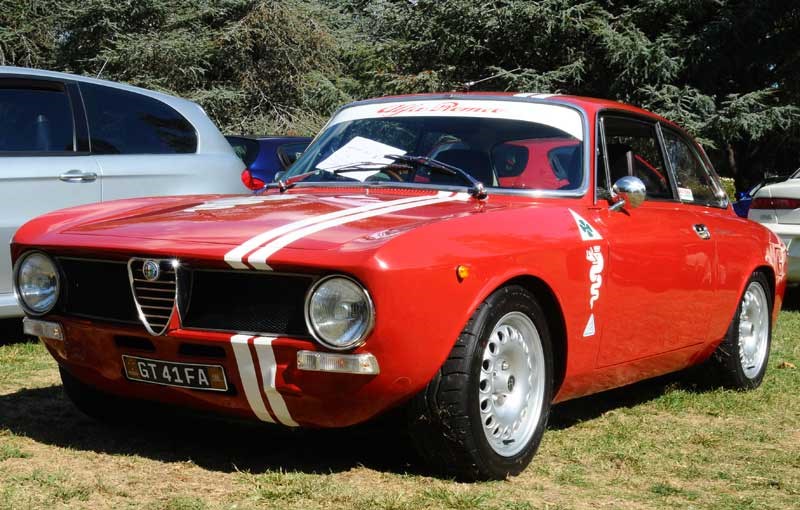 Auto Italia: Alfa Romeo 105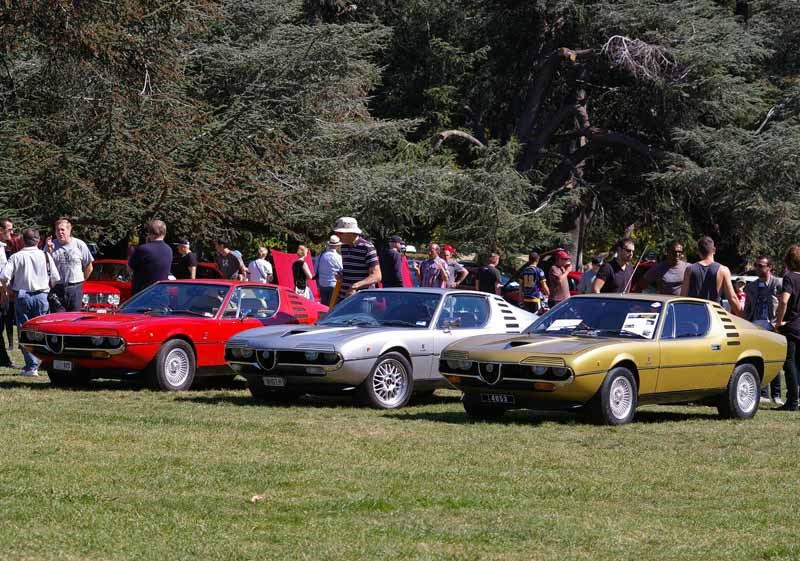 Auto Italia: Alfa Romeo Montreal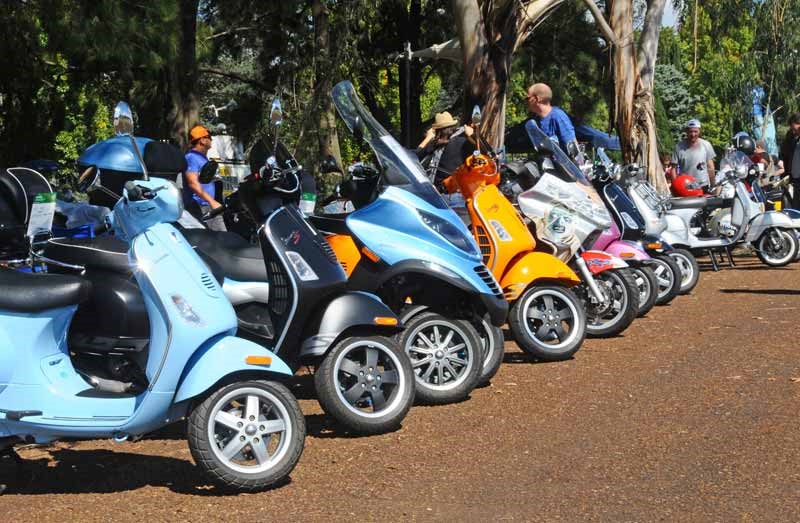 Auto Italia: Scooters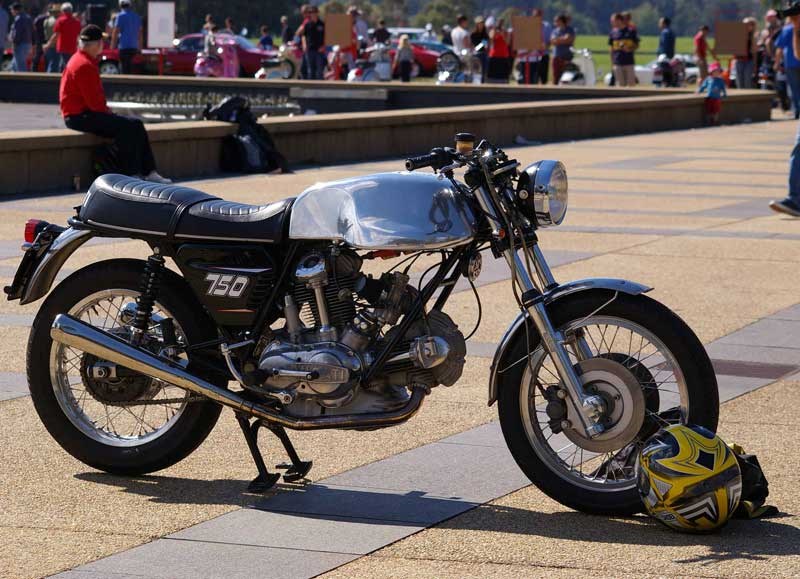 Auto Italia: Ducati 750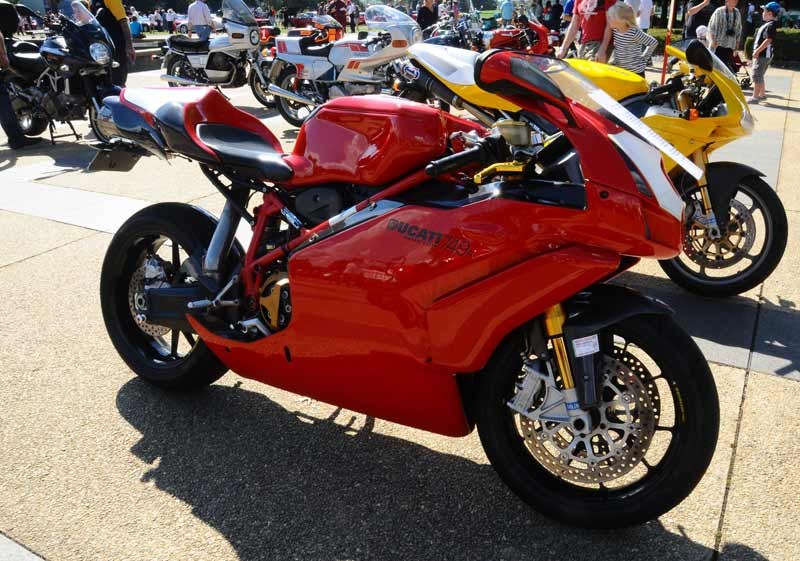 Auto Italia: Ducati display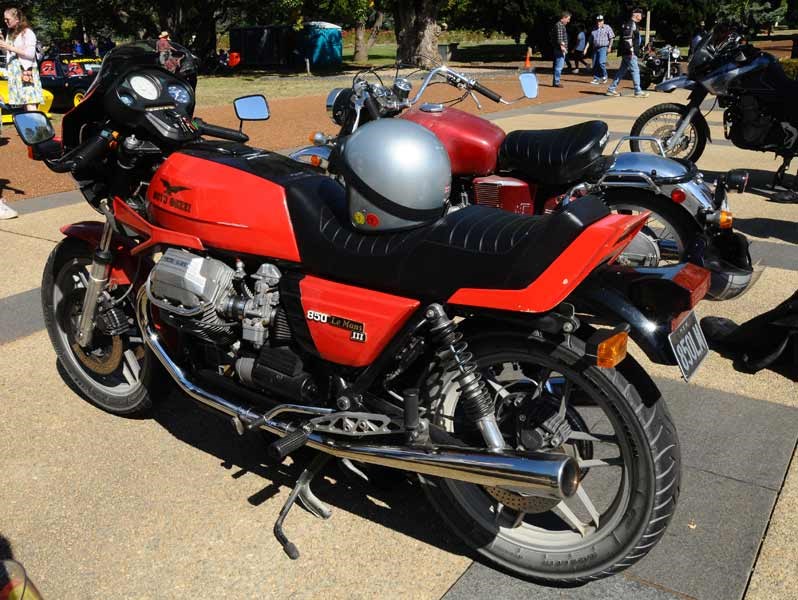 Auto Italia: Moto Guzzi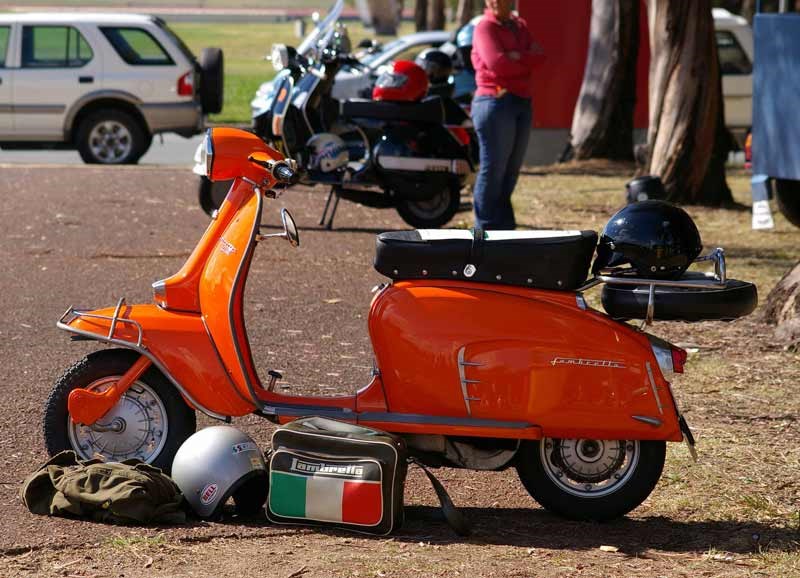 Auto Italia: Lambretta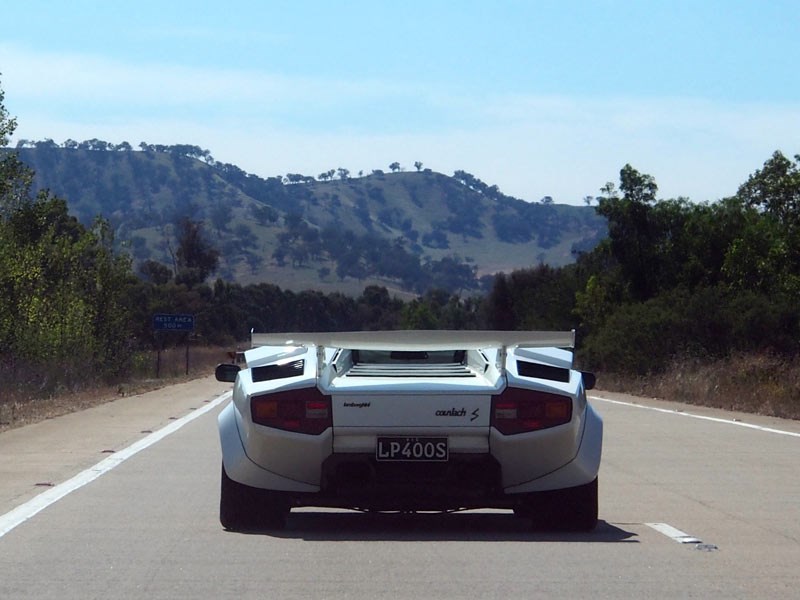 Auto Italia: Lamborghini en route

Hundreds of Italian cars, bikes and scooters assemble in Canberra to show 'n' shine.
Auto Italia Canberra 2013
Auto Italia is a fantastic display of Italian motoring held each year in Canberra by the Italian Cars Association (ICA), bringing together beautiful cars, motorbikes and scooters from across the nation. Marques featured include Lamborghini, Maserati, Ferrari, Alfa Romeo, Fiat, Ducati, Lancia and Vespa. Held in early April this year on the lawns of Old Parliament House, 2013 also marked Canberra's Centenary and a major milestone for Lamborghini, as the marque celebrates its 50th Anniversary - which also secured prime position in the display, and a Lambo with its doors up is always a crowd favourite. Other featured vehicles for this year's event were the two-cylinder Fiat 500s (up to 1975) and the Alfa Romeo Alfa Sud.
Many exhibitors pre-register, so as well as the expected 300 cars, 60 motorbikes and 15 scooters, the primary task of the organisers was to promptly marshal what ended up being over 500 vehicles on the day.
SHOW AND SHINE
Each marque was well represented with both modern and classic versions. Peter Atkinson, member of the ICA committee and Alfa owner, summarised the line up, "As well as the featured vehicles were a large number of Alfa Romeos including a 1923 RL tourer ... and three excellent Montreals ... many Fiats including a 1924 Tourer and a few lovely Dino Spiders; some very interesting Lancias including a lovely Aurelia; as well as the usual people-magnets from the houses of Ferrari - including an exceptional 246 Dino, Maserati, Detomaso, a lone Iso and of course the event winning Lamborghini Espada."
Lamborghini proudly soaked up the attention as the featured marque with Diablos, three Countachs including a rare Periscopo, plus Gallardos, two Espadas, an Urraco, a Jarama and a pristine white Murciélago. Club members making the convoy from Melbourne to support the anniversary celebrations included Tim Kay and co-driver Chris (also handy as designated spanner man) in their sensational white Countach, plus Phil Nash and John Quilligan in the (event winning) series 2 Espada. Fortunately the Hume Hwy is wide enough to accommodate two Lamborghinis side-by-side. Both cars enjoyed the opportunity to stretch their legs and boast that the 1400km round trip was incident free. Joining them on the journey were John and Judy Gove (Fiat Dino Spider), and Dominic and Marcella Quattrocchi.
Regular exhibitor, Phil Nash, says, "I can thoroughly recommend a trip to Canberra for this event. There is always a cornucopia of Italian motoring delights, both two and four wheel, to regale the senses."
As well as the many cars on display, the passion continued for two-wheeled enthusiasts with a selection of very desirable and colourful bikes and scooters from Ducati, Moto Guzzi, Lambretta, Vespa and Primavera.
MORE THAN MEETS THE EYE
The event is open to exhibitors and visitors alike, plus vendors and stallholders who offer a product or service that aligns with Italian culture and/or the Italian automotive industry. A number of support and trade organisations were present, ranging from new cars, spare parts, model cars and automotive insurance. Gastronomic requirements of the large crowd were catered for by a large group of vendors with mandatory coffee available, plus food and refreshments from ice cream and gelato stalls.
As part of the event experience, the organisers also host a pre-event dinner for entrants and interstate travellers at the Italo Club Australia, with pre-dinner drinks and canapés served at the Italian Consulate. Members of the Melbourne contingent report parking was at a premium and a car badge will gain easy entry - noting a Stuttgart emblem was tactfully re-directed.
Prizes are awarded to 15 car categories ranging from best model presented in its class, best vehicle representing one of the featured marques, best exotic and best historic overall. Bikes and Scooters have a further seven categories covering modern and classic. Votes were finalised and awards presented by Mr Luca Sorgi (chargé d'affaires a.i. of Italy).
As promoted by the ICA committee, "The aim is to get as many Italian cars, bikes and scooters in attendance, and to ensure that everyone has an enjoyable time. As such, we will get a range of vehicles from the pristine to daily drivers. Nonetheless, every vehicle has a story and every owner likes to tell it."
Peter Atkinson summed up the event, saying, "The spectacle was magnificent, the colours fantastic and the mood electric ... it was an excellent day with something for everyone."
Awards and the results are published on the Auto Italia Canberra web site: www.autoitaliacanberra.com
Thanks to attendees Peter Atkinson and Phil Nash for their contributions, plus the budding photographers/entrants who took advantage of Canberra's clear blue skies to capture the full display of colourful and exotic automotive machinery: Marisa Gangemi, Leon Cottle and John Quilligan. Looking for a photo of your car or bike from the display? Marisa has many more photos posted on her website here.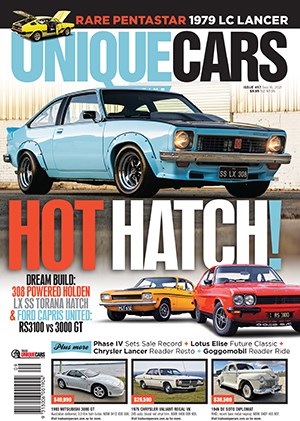 Subscribe to Unique Cars Magazine and save up to 42%
Australia's classic and muscle car bible. With stunning features, advice, market intelligence and hundreds of cars for sale.
Subscribe