South African-Spec Exports: Holden Monaro (Chev SS) and Ford XY GT
---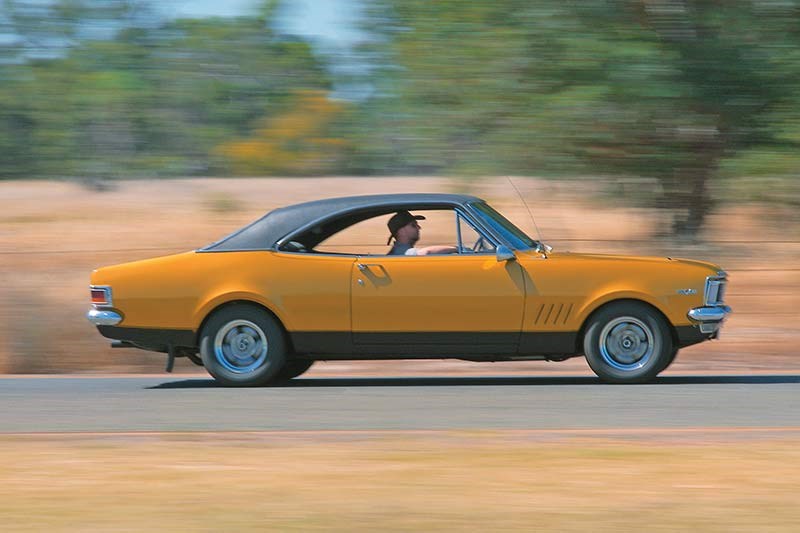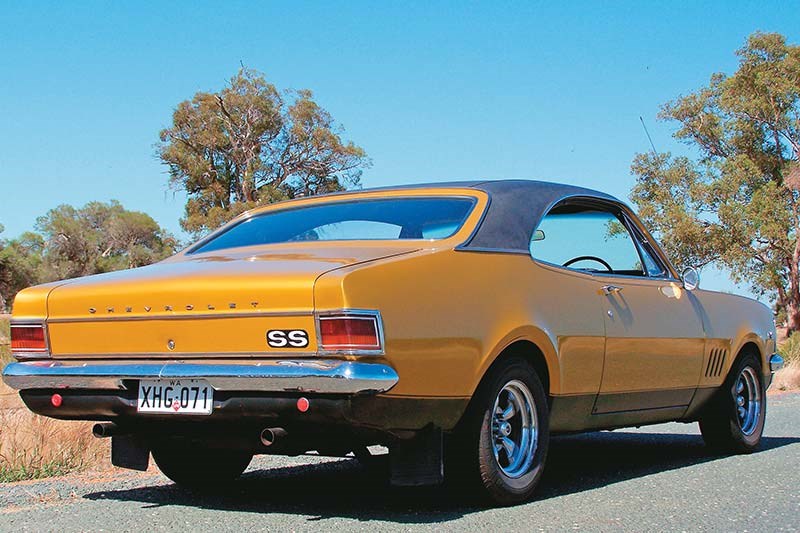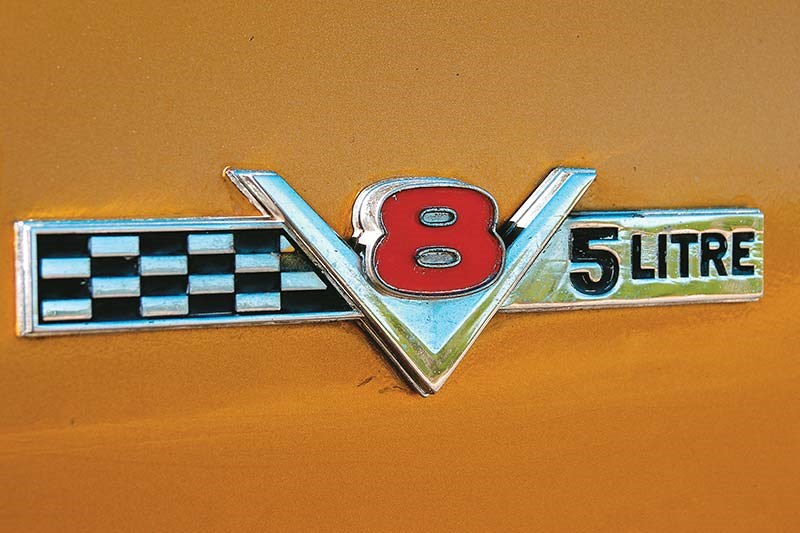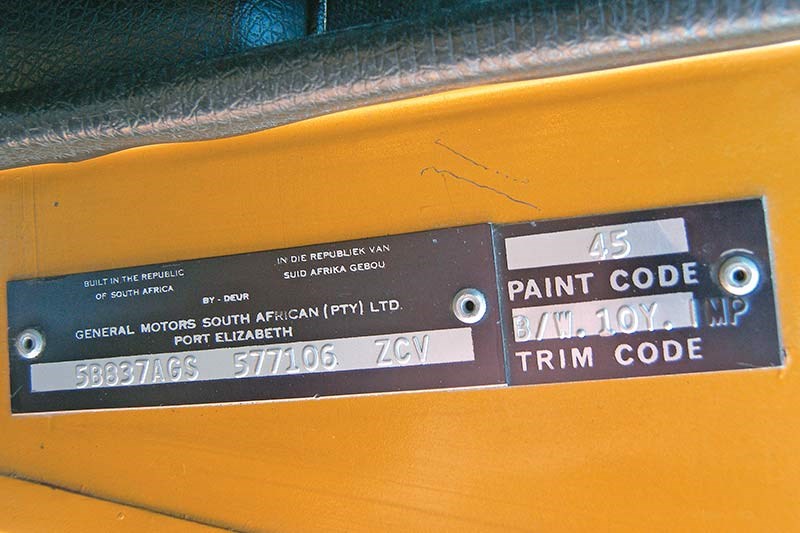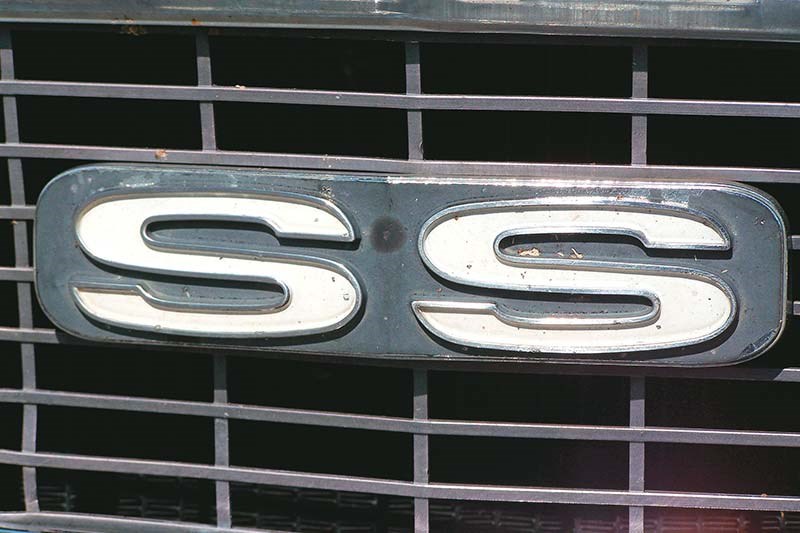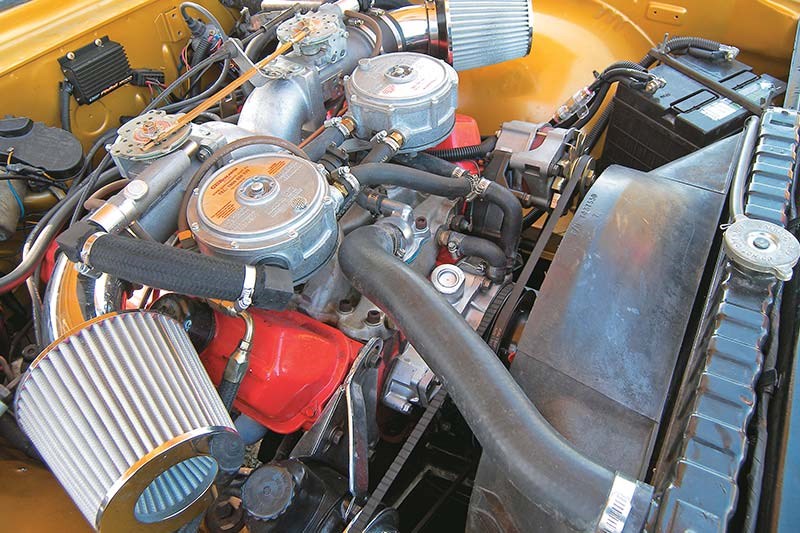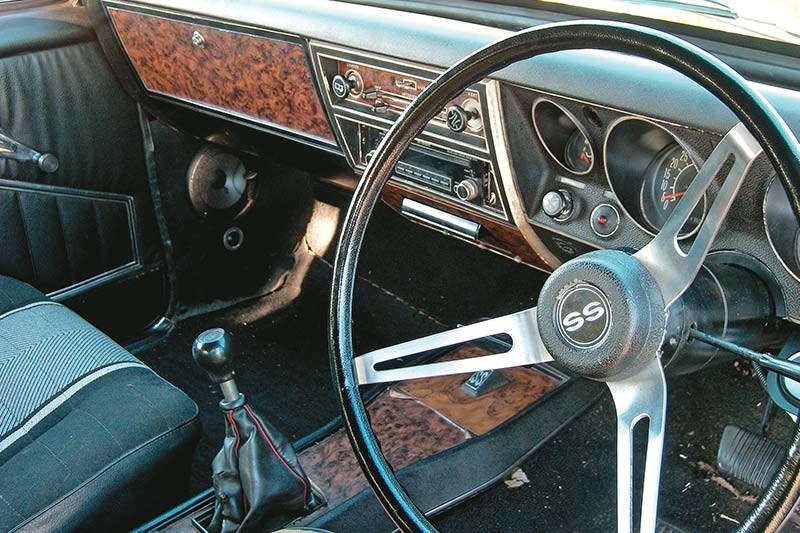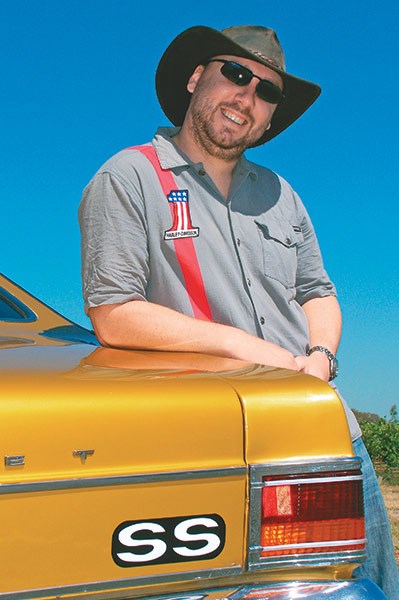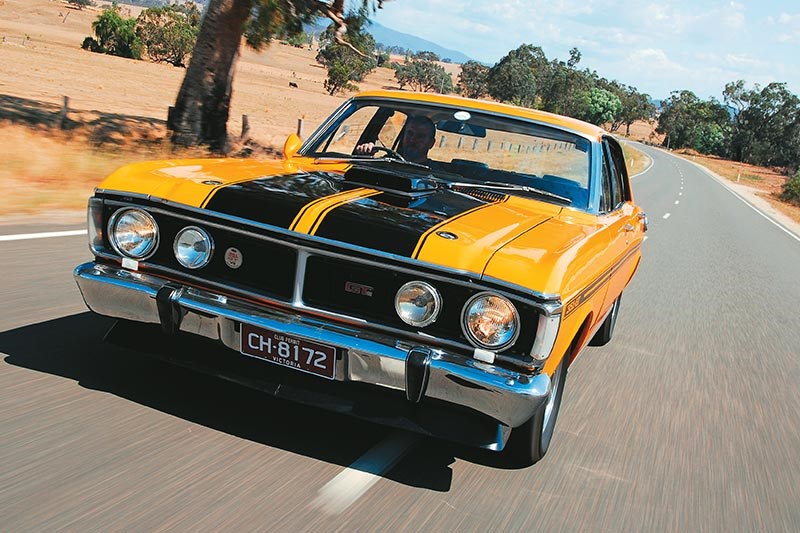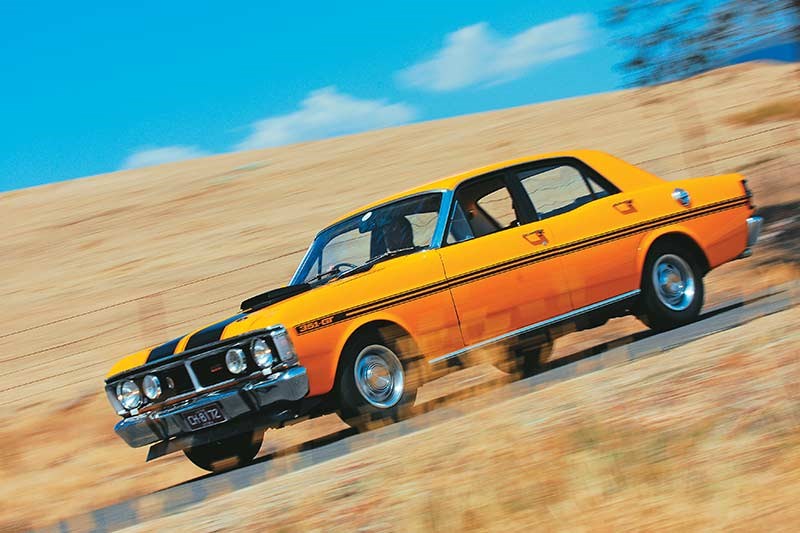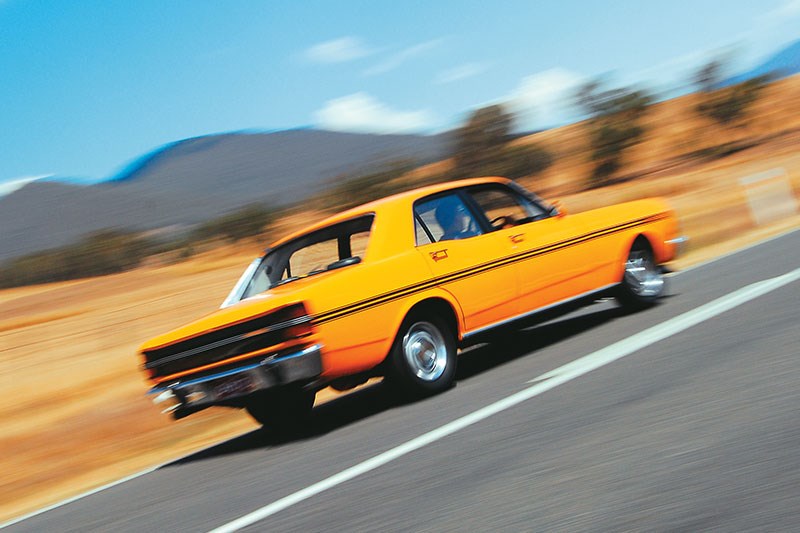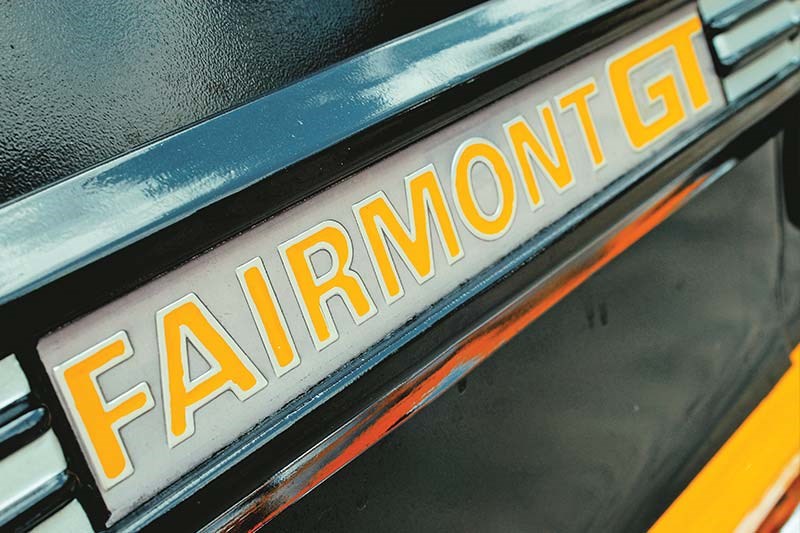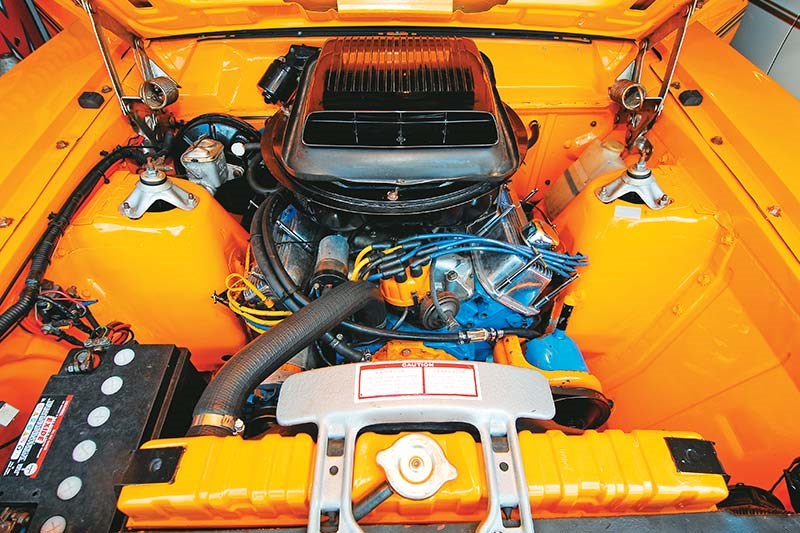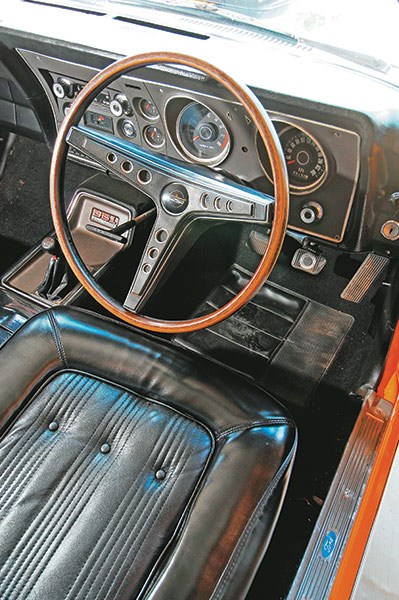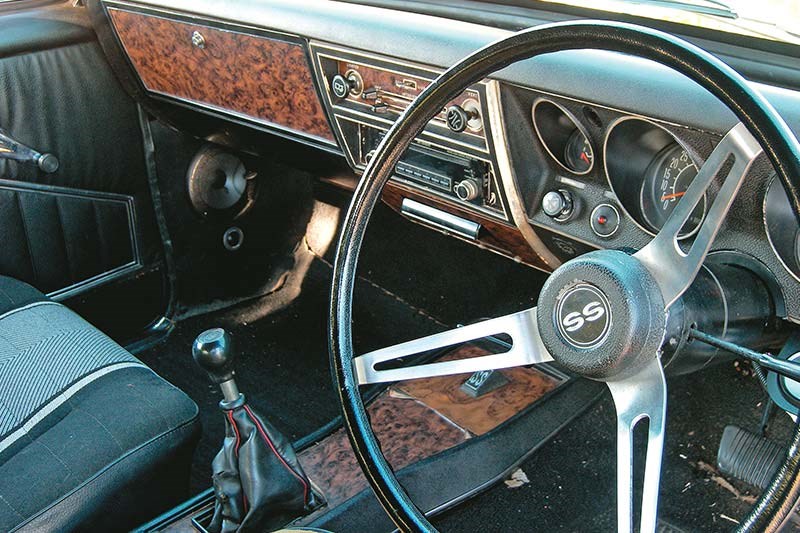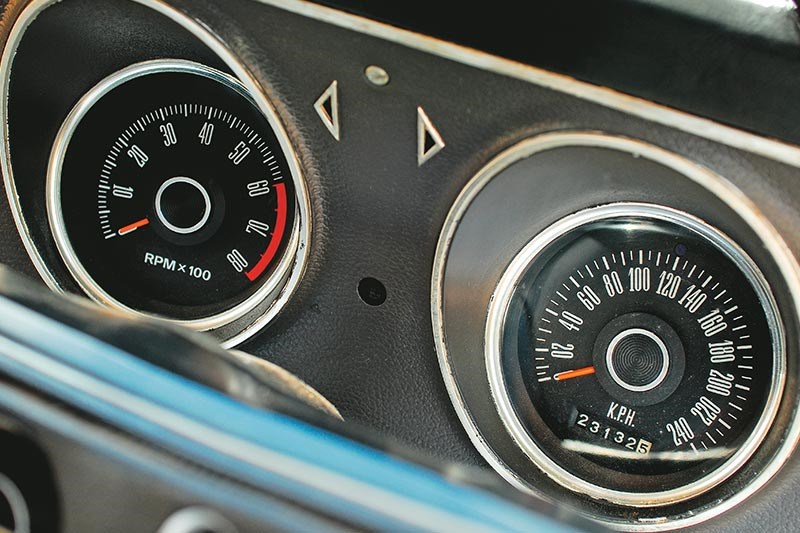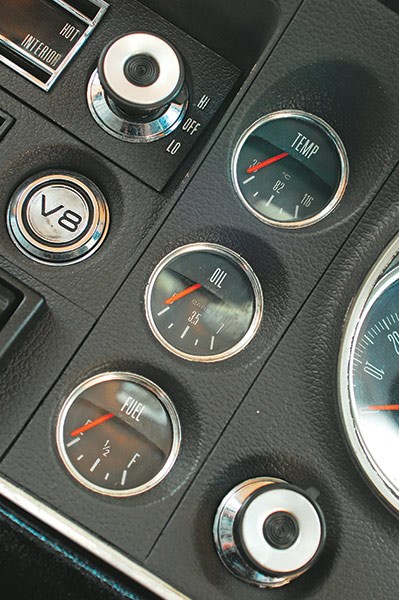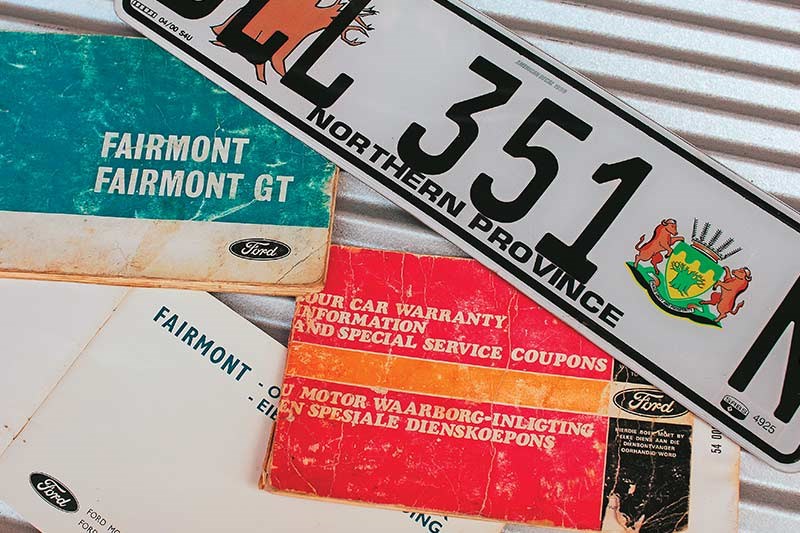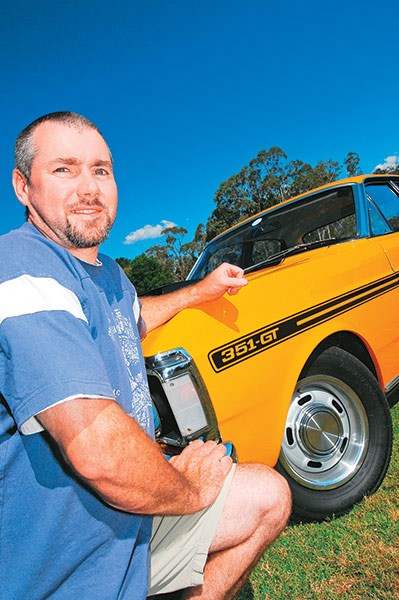 They look like Aussie motoring icons but these cars have distinctly Seth Efrican accents
First published in Unique Cars #270, Feb/Mar 2007
Export Duty: South African slant on Monaro and GT
At the start of the 20th century, emerging car markets in South America, South Africa and Australia seemed to occupy parallel universes. All had growing European populations engaged in rapidly expanding primary industries such as mining or agriculture. All needed motor vehicles to service remote and often inaccessible populations where rail travel was not economic. If indigenous populations could also share in the new wealth and infrastructure, there seemed no limit to sales encouraging the US and European auto giants to turn out in force.
For a brief period in 1971, the automotive needs of South Africa and Australia converged long enough to result in an intriguing combination of shared models now generating big interest in Australia.
It only lasted for a very short time as apartheid became more entrenched and the UN sanctions that followed quickly isolated South Africa after the Soweto riots in 1976 left 600 dead. Because these compounded the impact of various 1970s fuel crises and a dependency on imported oil, the South Africans turned to Europe and Japan earlier than Australia.
| South African BMWs: 333i & E28 M5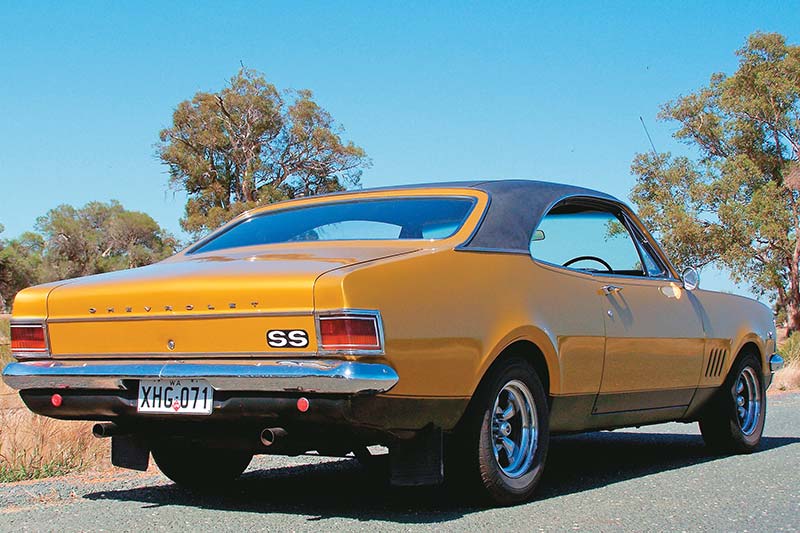 Prior to this period, there wasn't a lot that separated Australia and South Africa ideologically. It took until 1965 before Australia's Aboriginal population were given full citizenship and the right to vote in all states. Not surprisingly, the reconciliation process continues to this day. Although these double standards were not as blatant as South Africa's apartheid policies, they stemmed from the same thinking.
In the aftermath of changes Down Under, militant protesters from the Vietnam movement extended their attention to Australian establishments and venues that still barred Aborigines. From there, it was a short step to the violent anti-apartheid protests directed at the Springbok rugby union tour starting at the SCG in July 1971.
By the time the tour had reached Melbourne, it ran into 3000 protesters, leaving five police officers hospitalised and 138 arrests. On the following day, the violence shifted to the South African Trade Commission where baton-wielding police were waiting.
After three journalists from The Age were struck by police, these events sent shockwaves around the world. To an observer as far away as Detroit, linking Australian and South African interests no longer seemed such a good idea. At a time that protesters were also targeting French goods and Australian dockside workers refused to unload them in protest to nuclear testing in the Pacific, there was little point in tempting fate with further shipments of car parts and CKD kits to South Africa.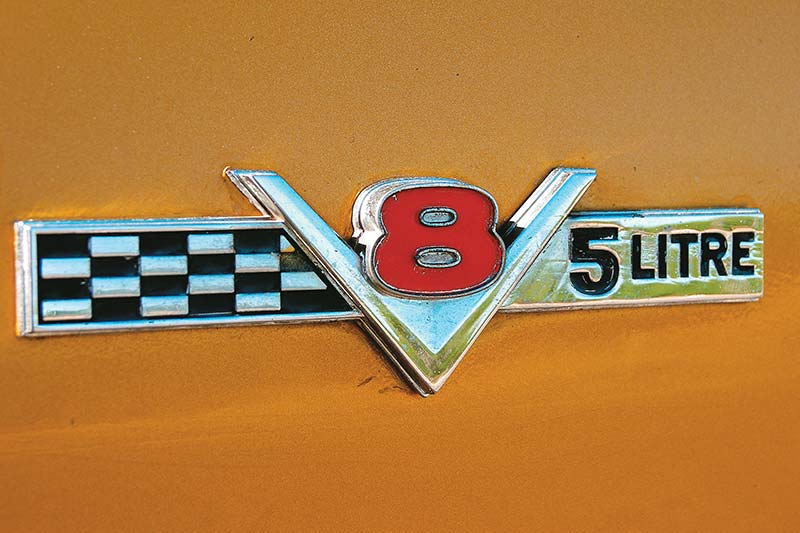 The 1972 election of what was perceived externally as the socialist Whitlam government further complicated matters. This increased the potential for institutionalised anti-US and anti-South African sentiment especially when the Whitlam government was openly courting the Japanese to set up in opposition to established US and European car companies.
The South African industry took a totally separate course after these events. It is significant that as values converge again today, the trade links between South Africa and Australia have never been stronger with a selection of models from Ford, Toyota, BMW, Mercedes-Benz and Volkswagen now imported in quantity from South Africa.
Like Australia, South Africa had a mature car industry ready to evolve into a full engineering and development capability by the late 1960s. A year before Ford Australia built its first Australian Model T, Ford had already assembled its first Model T in South Africa by 1924.
GM was building local Chevrolets by 1926 in Port Elizabeth, the same location as Ford. The South Africans were building VW Beetles over a decade before Australia.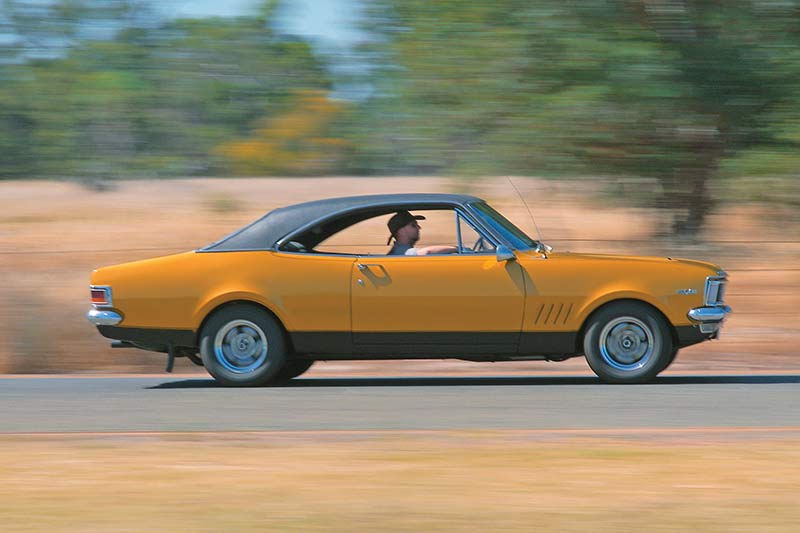 American cars then grew too big for local conditions by the late-'60s at a time South Africa implemented a local content regime similar to Australia's except content was calculated by weight. It made sense to share right-hand drive Australian models engineered for similar conditions equipped with heavy items made in South Africa.
Because the Chevrolet name had already been applied to various Vauxhall and Opel models, the race was on to develop a local look for Holden imports that would not only provide continuity with the last of the big US models but would unite all these models from different sources.
Thus Pontiac designer, James G Ewen, was sent from the US to establish a South African design and technical centre in much the same way former Pontiac man Joe Schemansky was sent to Holden for the same task almost five years earlier. Lou Stier, a former GMC truck man was sent to Brazil. It was the job of these three men to distil GM's latest international design trends and apply them in a local context.
This explains how the same core products from the US divisions, Opel, Vauxhall and ultimately Holden were tweaked to look different in each market, usually on site for local tastes. Young Holden engineer Norm Thurling was sent from Europe to South Africa in 1968-69 and then seconded in 1970 to Ewen's design team to help implement the design changes. Thurling left in 1973 and ultimately returned to Holden before he retired in Australia after Ewen's brief never reached fruition as the South African political situation deteriorated.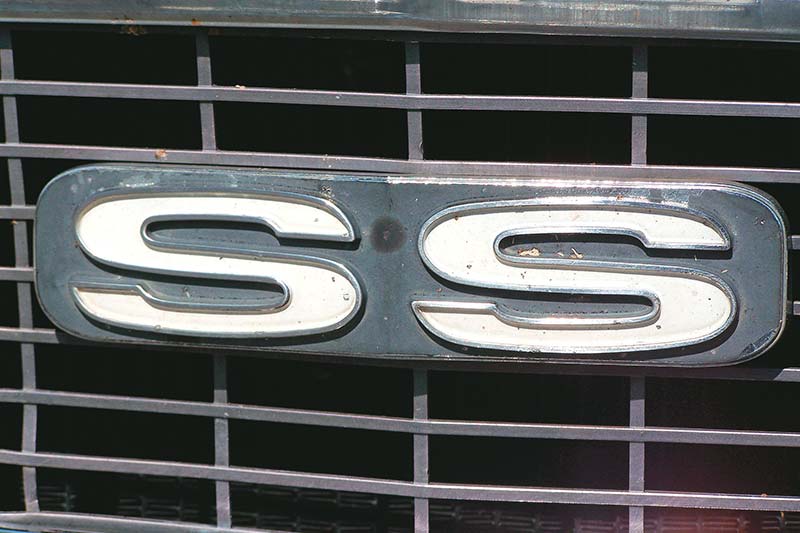 Yet the foundations were established in several new models which included a new passenger car and ute range based on the HG Holden range. It had to share showroom space with a Chevrolet Firenza based on the Vauxhall Viva series that followed the model rebadged in Australia as the first Torana. An earlier Opel Rekord was given Vauxhall front styling after former Holden design chief Leo Pruneau added a bold quad headlight look to the staid British Victor during his assignment to Vauxhall. Badged as the Ranger, it was a Cortina rival.
GM South Africa had its own big pushrod fours and sixes from earlier Chevrolet days which powered the Ranger and six-cylinder versions of the HQ Holden range as well as the latest Opel Rekord series, the one prior to the first Australian Commodore. South Africa was producing a Chevrolet 3800/4100 based on an Opel Rekord with big Chevy II sixes under the bonnet almost a decade before Holden went down the same track.
For the South African HG Holden, Ewing's team opted for a look that continued from the '67 US Chevrolet range, the era when US styling had been frozen in South Africa. This explains why all models were given quad headlights in a full width grille flanked by corner turn indicators while the original Australian lights were left in place under the bumper.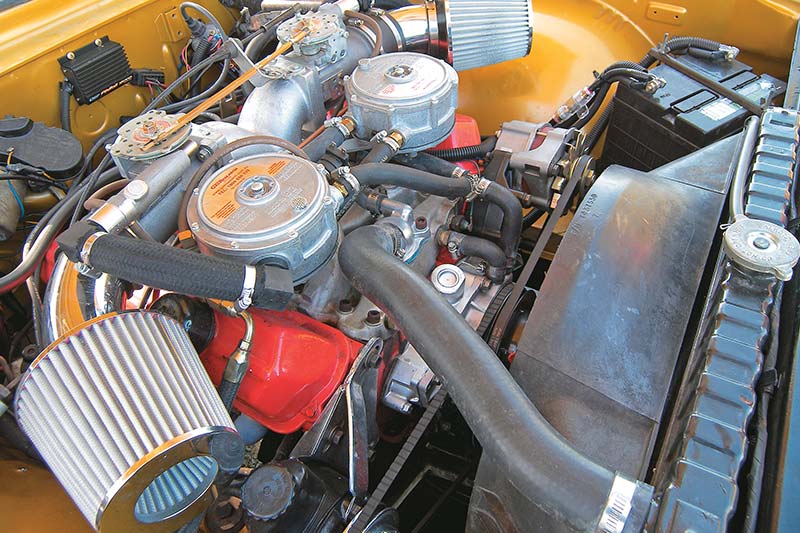 The ute was called El Camino, the Kingswood renamed Kommando and the Brougham became a Constantia while the Monaro-based model was simply called Chevrolet SS. It was a good fit with the Ranger SS coupe with its mix of Vauxhall and Opel styling in much the same way as the GTR Torana and GTS Monaro shared a family look in Australia.
Additional reflectors were added to the rear and under the front bumper. Full wheelcovers from the 1970 Camaro replaced the Holden items.
Leo Pruneau confirmed that these spoke-effect wheelcovers which had protruding centres similar to those on the Australian 1973 Ford Landau would never have been fitted in Australia under a Holden engineering standard that measured kerb damage. This might explain why so few South African examples still feature this wheel cover.
Most Chevrolet SS models came with a vinyl roof and there were mild changes in body trim and badging at the rear compared to the Monaro. As for the Australian Monaro, there was a choice of the Aussie 308 V8 and US 350. Trim, glass and colours were unique to South Africa.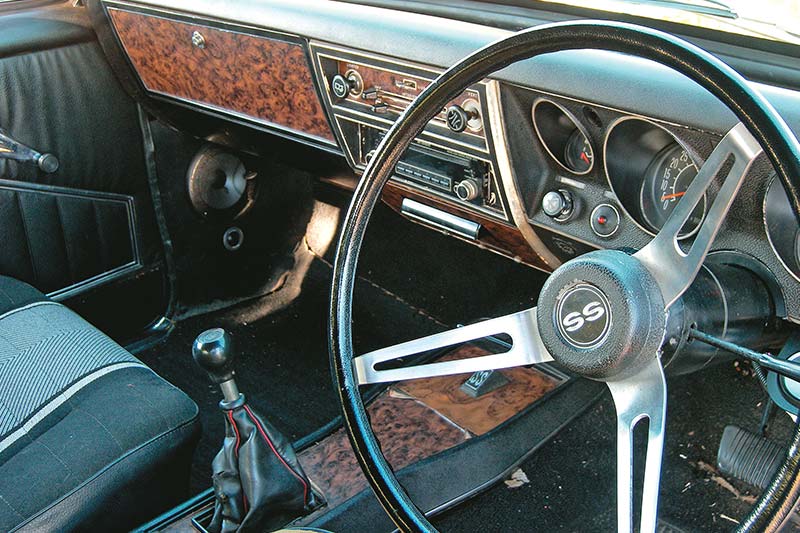 The HG series was replaced by a new range based on the Australian HQ. Pruneau recalls that Ewing came to Australia to work with the Holden team on a unique grille based on the US 1970 Chevrolet Malibu front that was combined with single and dual headlights for the South African version.
By 1982, the Chevrolet name had been replaced by Opel, in recognition of what had become an Opel-based range. Under UN sanctions, GM then sold its South African interests to management who restructured the company as Delta Motors Corporation and effectively continued business as usual.
Ford did the same with the Samcor organisation in 1988. Both GM and Ford bought back these companies after apartheid ended in the early-'90s. The Chevrolet name was revived for the Australian Commodore in 2001 as well as a range of Daewoo models. Perhaps there was a lesson there for the AWB.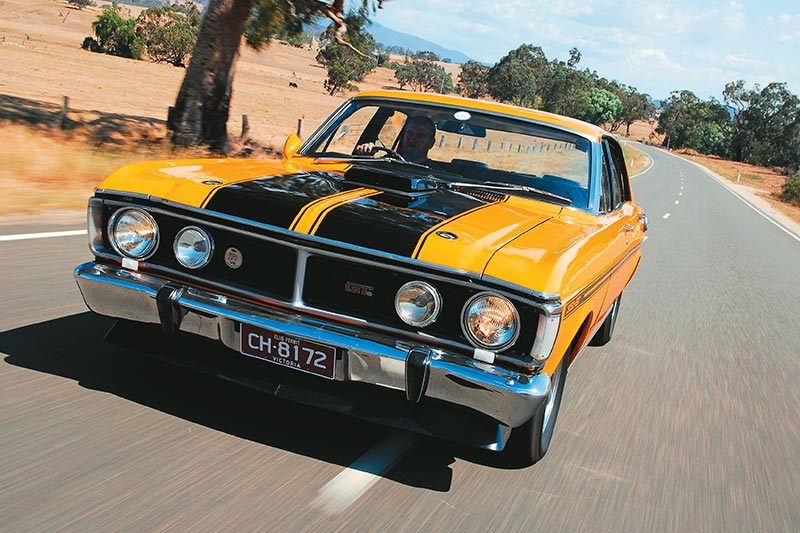 The Ford story in 1971 was similar after a unique South African version of the XY Falcon GT was launched as the Fairmont GT supplemented by an XY ute rebadged as a Ranchero. This followed a toe in the water exercise with the XW series.
Because the Aussie Falcon GT had an anti-establishment larrikin quality, it was toned down for the white South African market. The budget Falcon name was discarded for Fairmont, the Super Roo decal disappeared, the five slot sports wheels were replaced by steel units with the full wheel covers of the XR-XT GT and most were automatics with vinyl roofs.
Trim was a pleated button style, similar to the Australian Futura, headlining was changed from black to white and the dash lost its fake wood grain and extra padding. Instruments featured metric scales several years before Australia made the switch. Extra reflectors were added front and rear.
Ford neatly diverted the imported Cleveland 4V powertrain straight to South Africa to avoid duty complications and the Australian 54H body shell was despatched partially assembled. Hence the engine and body ID were not linked as they were in Australia.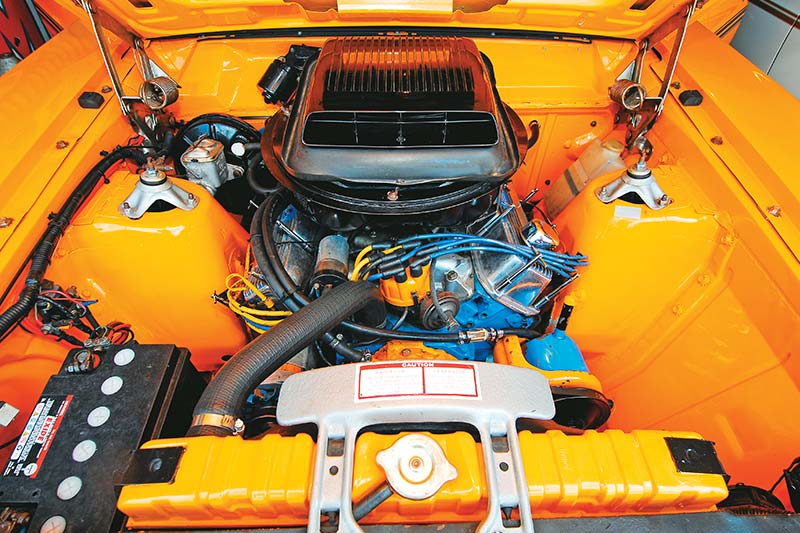 At some point, Ford of South Africa (FMCSA) attached the front section to the rest of the body adding an extra weld near the strut tower either as part of the assembly process or to add extra strength or both. It is believed around 1500 were produced and most worked hard pulling vans and boats. Some were raced.
As the Australian XY Ranchero replaced Ford's US Ranchero based on the 1966 Fairlane, it won several South African awards. Hence the XA ute followed as a South African Ranchero, again to wide critical acclaim, while the sedan range was quietly withdrawn.
FMCSA then committed to a unique V6 version of the Cortina, eventually producing a P100 commercial version as a ute and cab-chassis called the Bakkie and a Cortina XR6 performance version, over a decade before Australia's Falcon-based model.
This range continued into the Sierra series which later included a unique Windsor V8-powered XR8 muscle car version. During the UN sanction era, Samcor replaced these models with the Mazda-based Laser and Telstar similar to those sold in Australia with Ford badges applied under licence. The Aussie Falcon made a return during the EL series but was dropped in 2003.
Today, Ford's Australian Territory supplements South African Fiesta, Focus and Mondeo models while the Australian Commodore badged as a Lumina continues to add to a strong GM presence based on European Opel and Korean Daewoo models.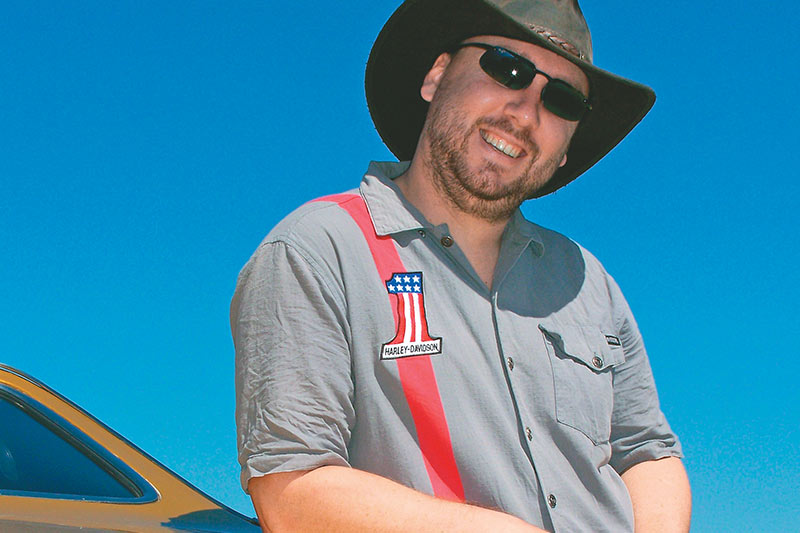 West Australian Padgett Rowell owns the rare Chevrolet SS, first delivered with Holden's 308 V8 and four-speed manual to a South African doctor. Padgett wanted an Australian HG Monaro GTS but was priced out of the market and saw the South African model as a chance to get into an affordable daily driver; a move that prompted him to replace the original gearbox with a Supra five-speed manual. As interest in this rare South African model escalates, Padgett indicated that he too is now taking its unique specification more seriously.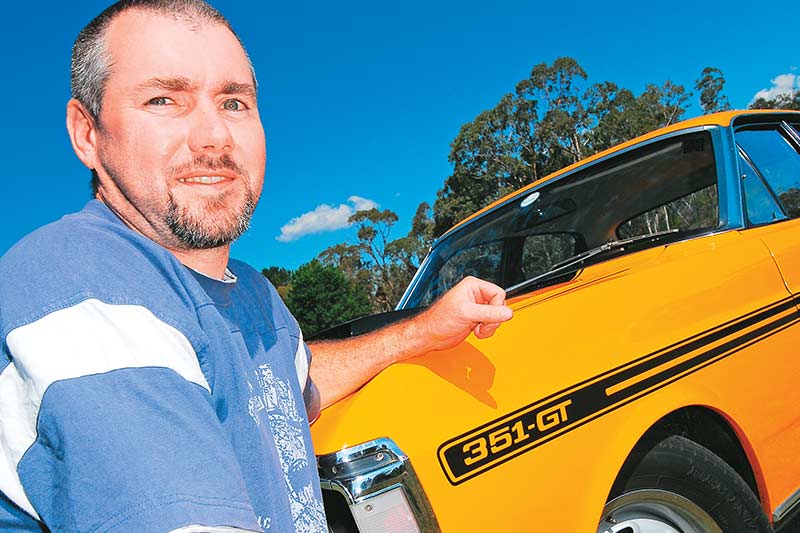 Victorian Brett Rochow found after selling a pristine XY Falcon GT for family reasons he couldn't get back into the genuine XY GT market. After settling for an XT GT, he then found he could move straight across into the South African XY Fairmont GT as featured for the same money. Brett notes that it drives exactly as his XY Falcon GT did. Its rare manual spec in Gunston Orange with no vinyl roof was tied to Gunston cigarette company sponsorship of the South African race cars. Initially motivated to bring it back to Australian Falcon GT spec, Brett is now finding its unique South African origin is of more interest.
Unique Cars magazine Value Guides
Sell your car for free right here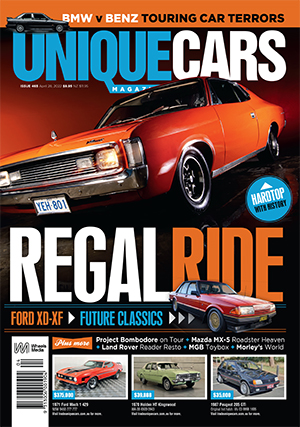 SUBSCRIBE TO UNIQUE CARS MAGAZINE
Get your monthly fix of news, reviews and stories on the greatest cars and minds in the automotive world.
Subscribe