Past Blast: BMW 333 & E28 M5
---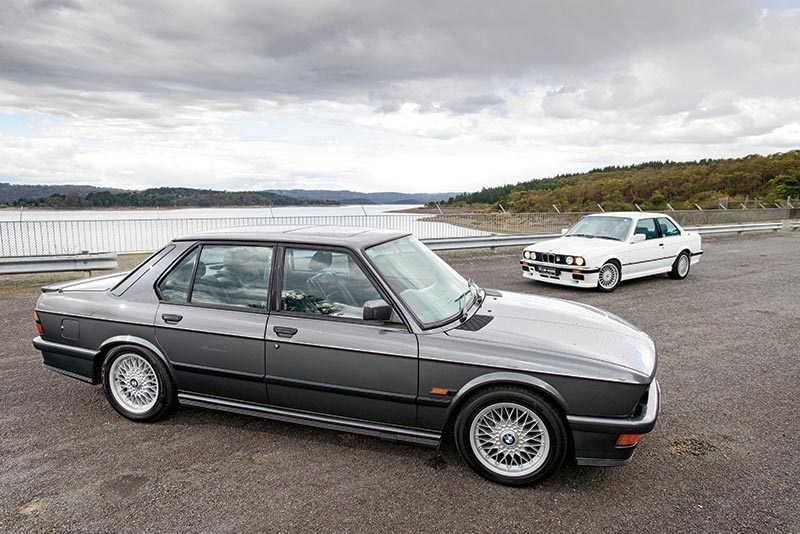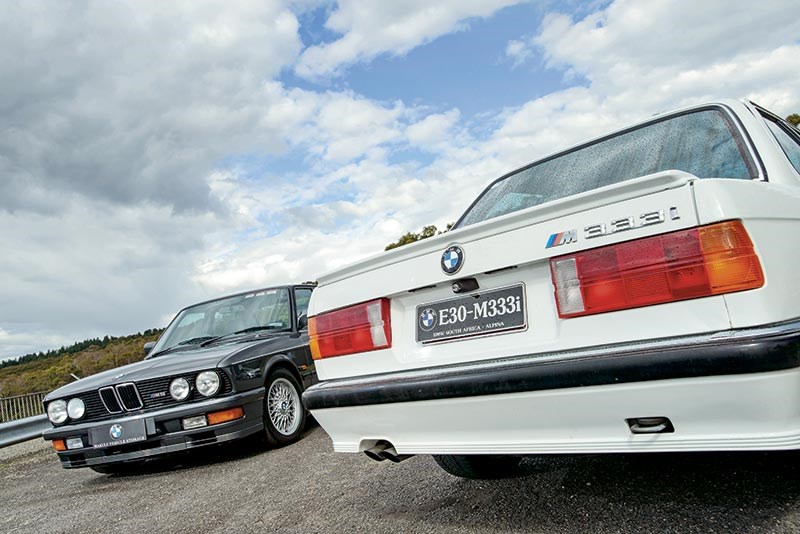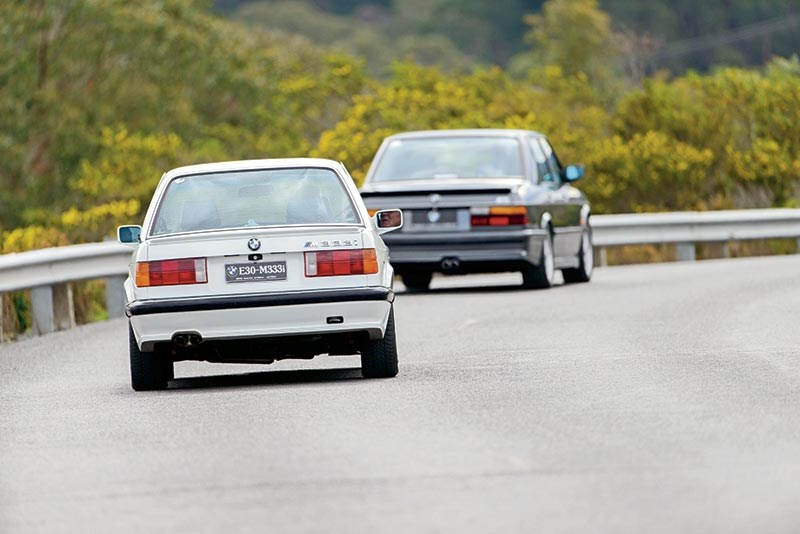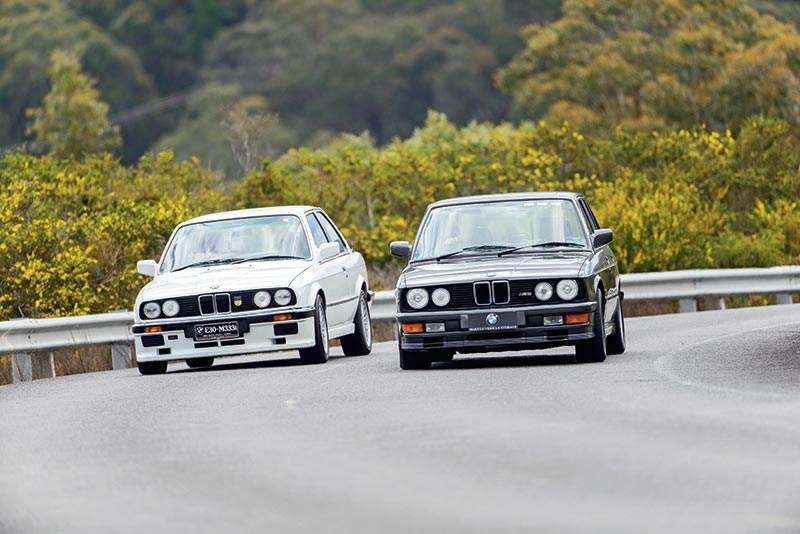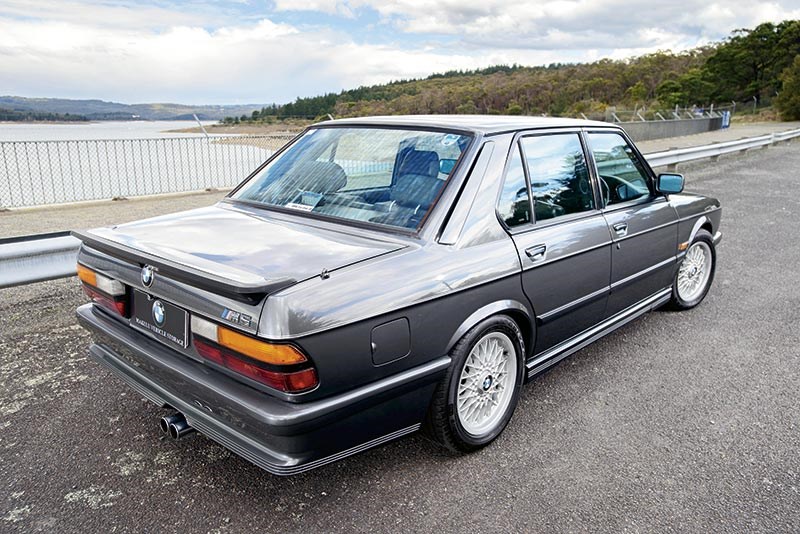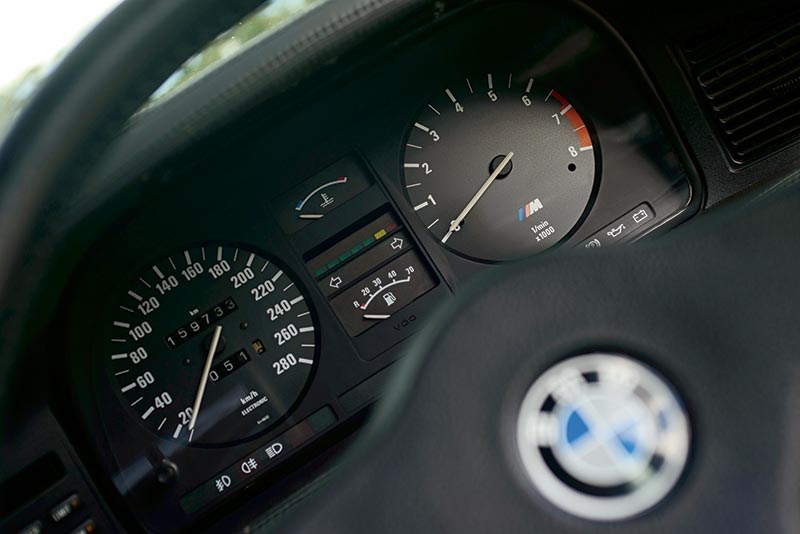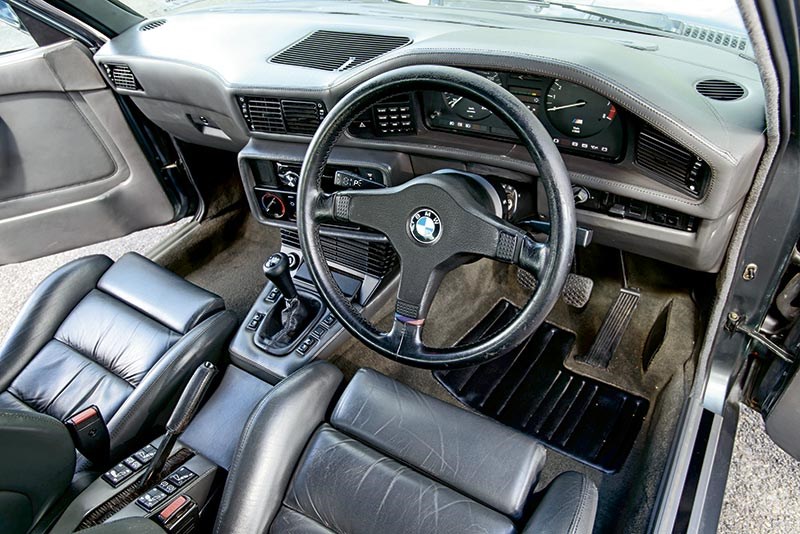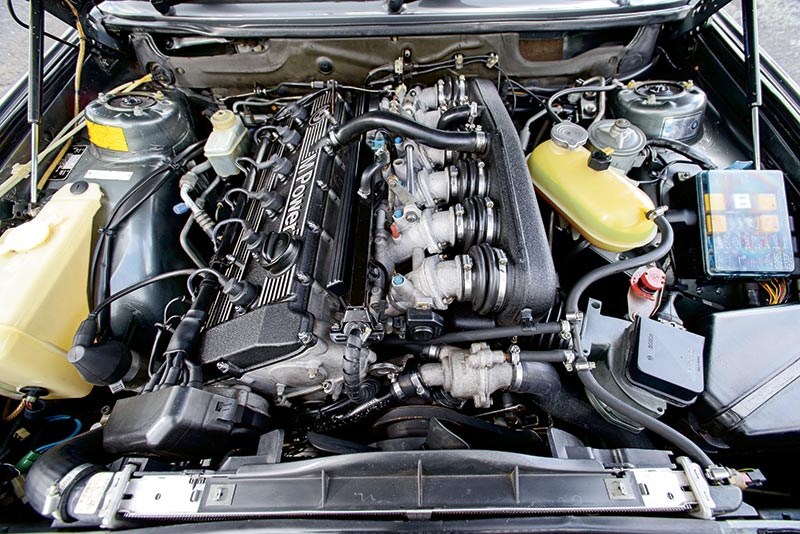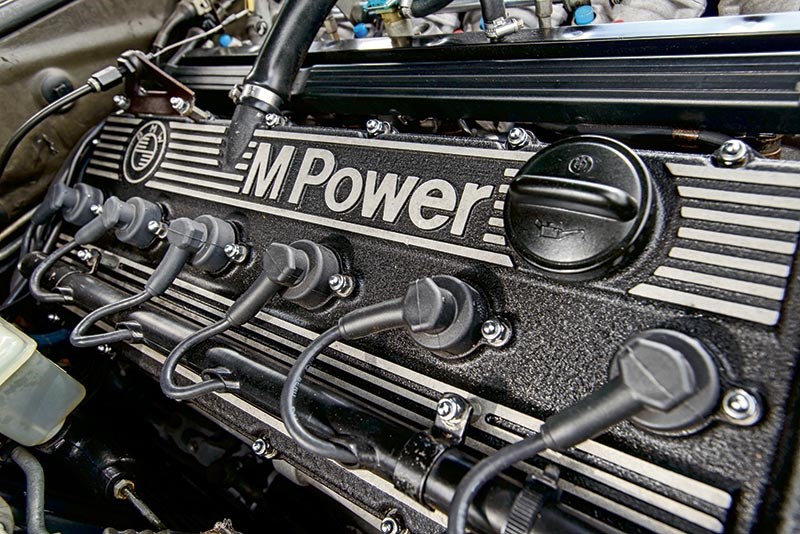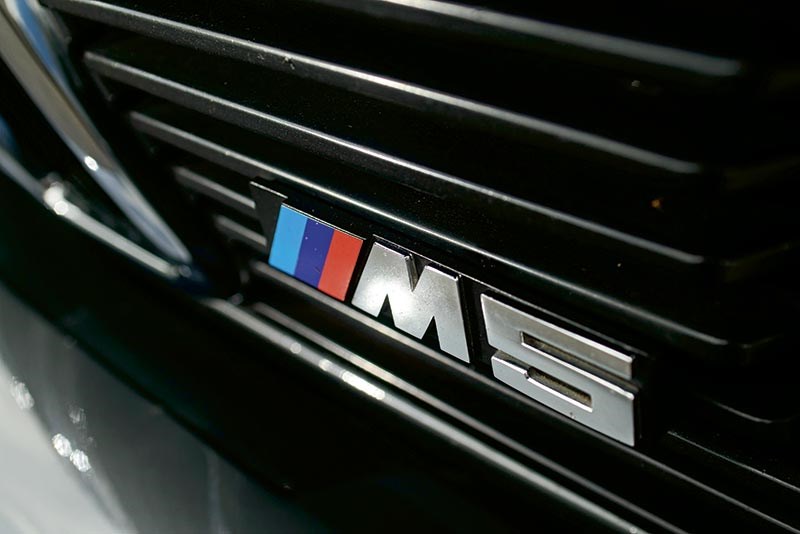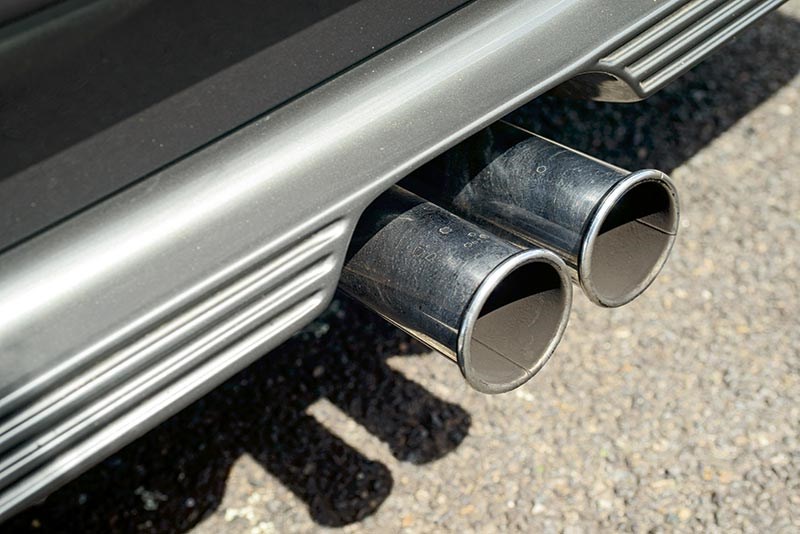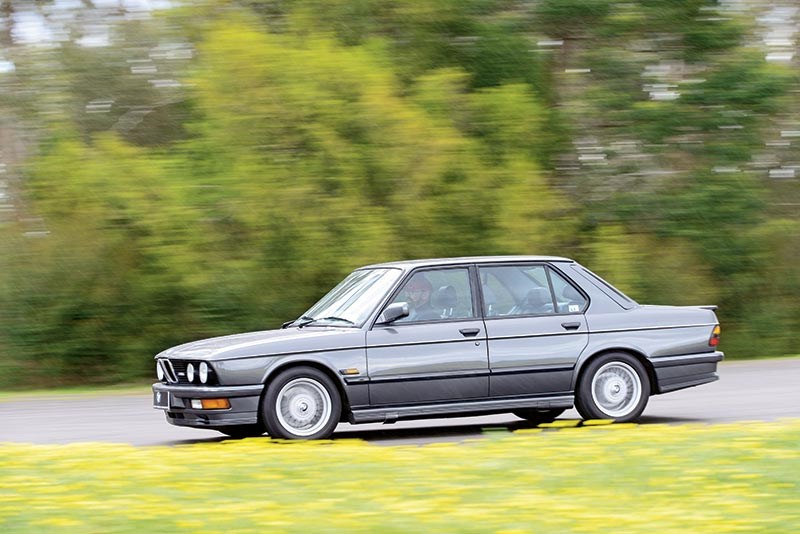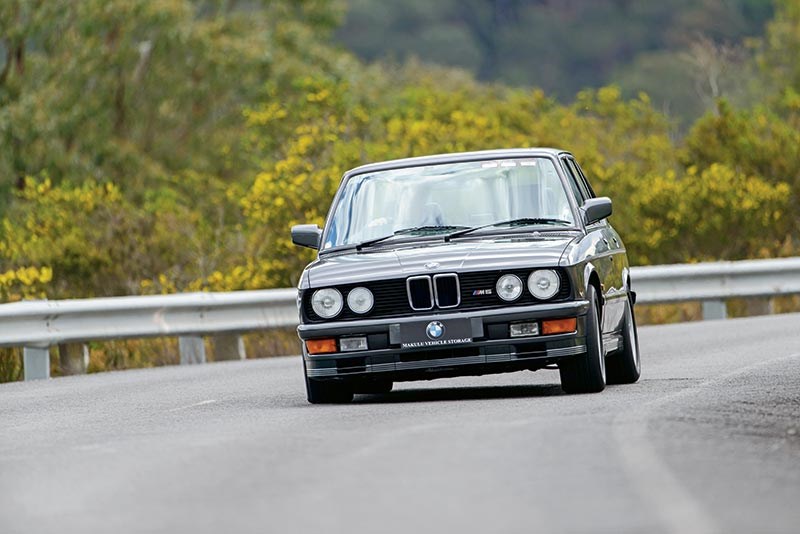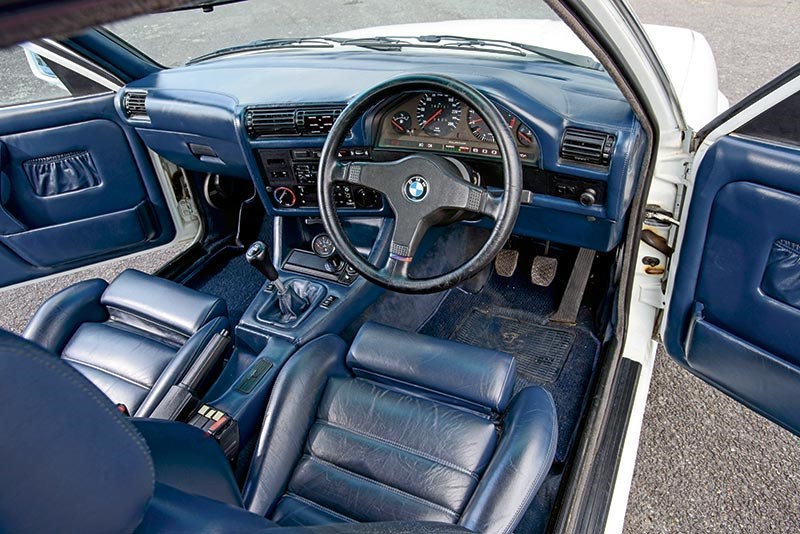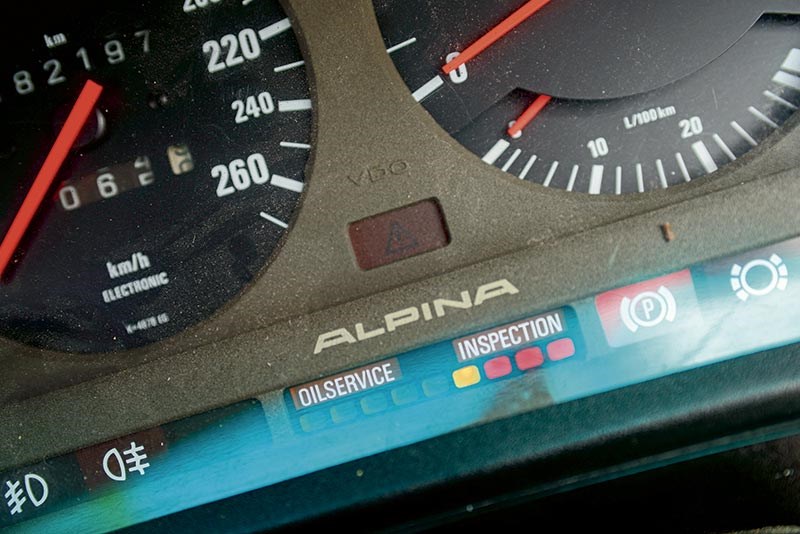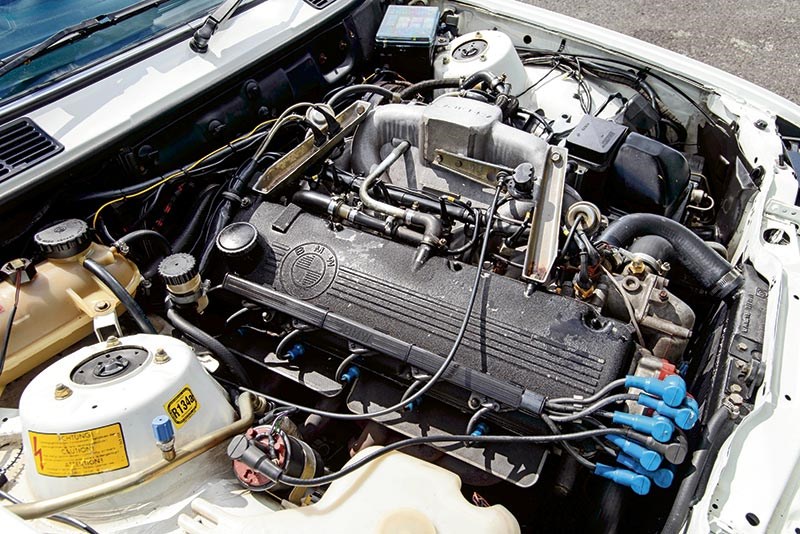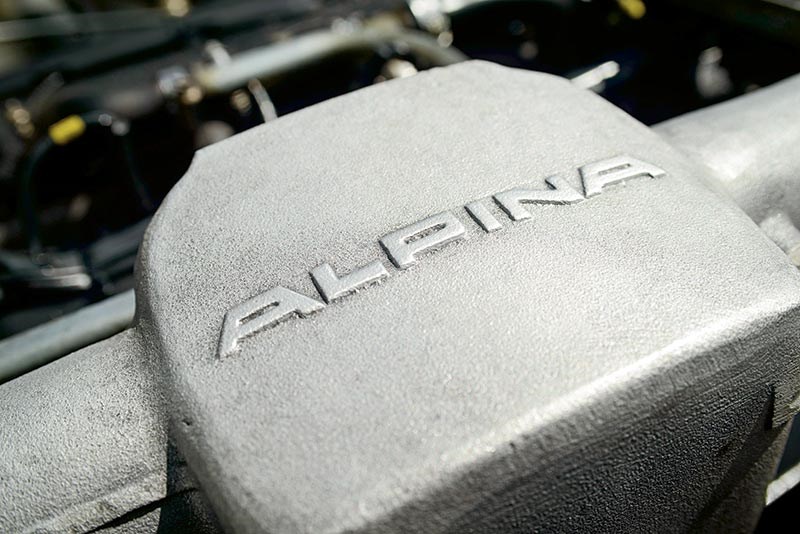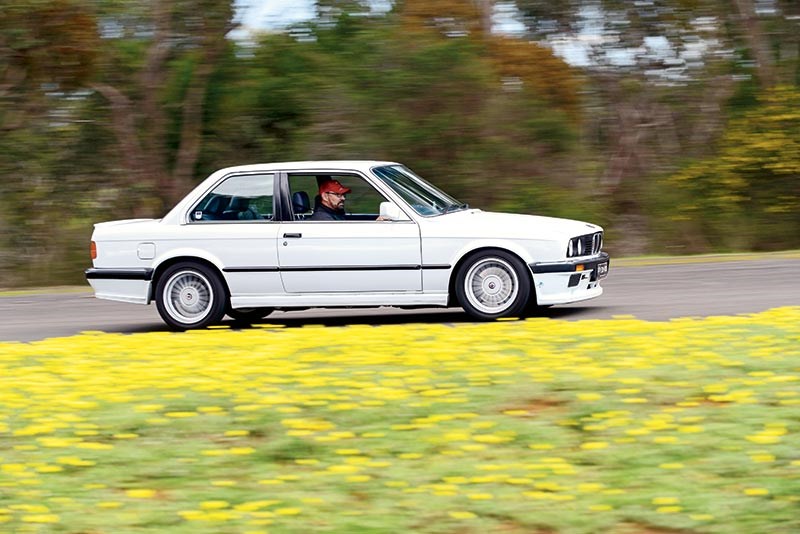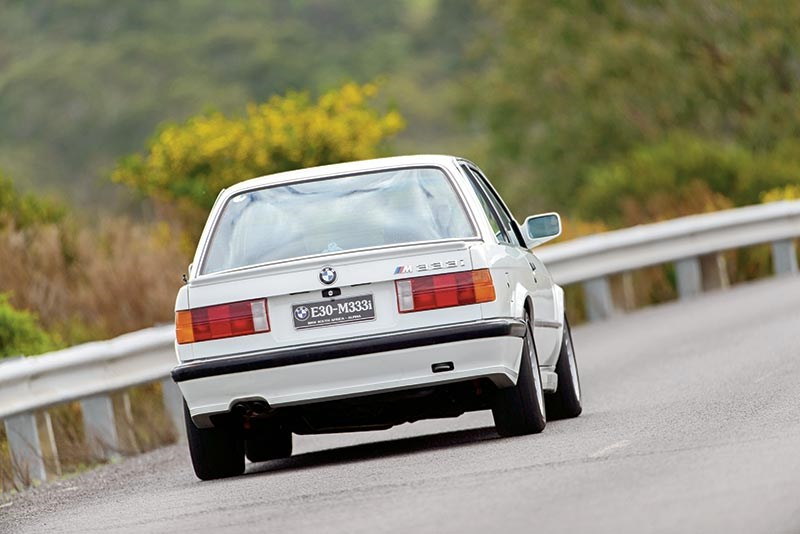 John Bowe samples a pair of BMW South Africa's finest
BMW 333 & E28 M5
Back in the 80s things were a bit different. The clothes, the hairstyles, the music and especially the cars were definitely a breed apart. An ultra-powerful BMW sedan or coupe was something that featured on a lot of our wish lists, often bedecked with some sort of setsquare after-market bodykit by Zender, Irmscher or Lorinser. We've rounded up a pair of these 1980s hero cars, in this case with a bit of a twist.
Across the other side of the Indian Ocean in South Africa, fast Beemers were always a hot ticket and, like here, local regulations meant that left-hand drive cars weren't really on the menu. That pretty much nixed the opportunity to import the E30 M3, but rather than take that news meekly, BMW South Africa decided to build its own hot Three. The rationale was initially to go racing, but Group One rule changes scotched that ambition before they really got off the ground. The 333i was the brainchild of Vic Doolan and Bernd Pischetsrieder, the latter working for BMW South Africa but who would later become chairman first of BMW and then Volkswagen.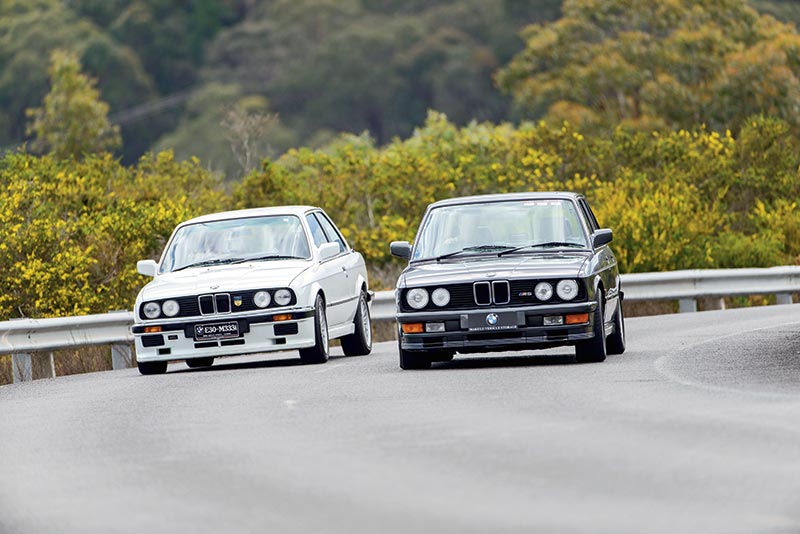 The 333i stuck to an age-old formula of bolting a big engine into a small car, in this case the 3210cc six from a 733CSi. Alpina had a hand in the car's development, supplying the trick inlet and exhaust manifolds and plenum chamber, the meaty copper-cored radiator and a lot of cast alloy engine dressing. Alpina also added 296mm vented grooved discs up front, and tuned the suspension with stiffer springs and Bilstein gas dampers. A close-ratio Getrag dogleg five-speed and a 25 per cent ZF limited-slip diff were complemented by a Bosch L-Jetronic system tweaked for more torque. It all sounds pretty serious stuff.
The 16" Alpina wheels are pretty distinctive, but speccing one of these cars was an interesting exercise. Anti-lock brakes were an option as was air conditioning. If you chose air con, BMW couldn't fit a power steering pump, so it was either a cool cabin and keep-fit steering or a sweaty back and fingertip parking. This one's got no power to the steering system so it's an effort to park but there's a great sense of connection with the road when you get rolling.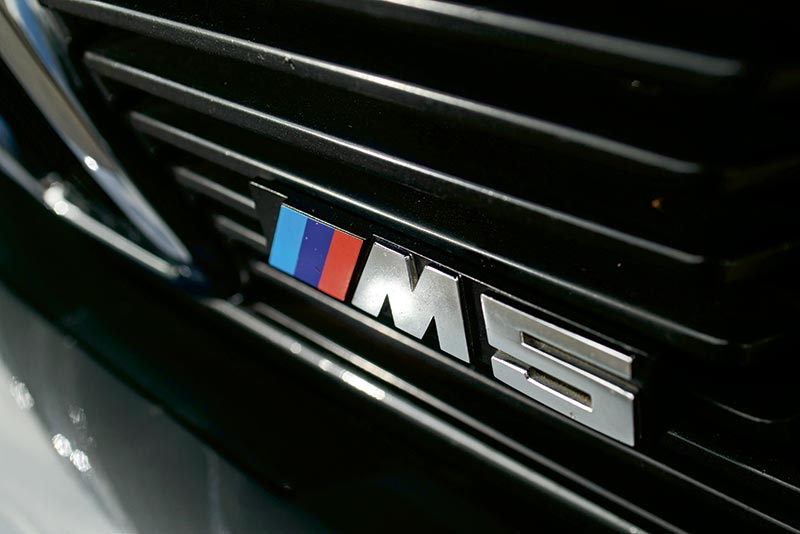 The inline six barely squeaks into the engine bay, and you need to completely dismantle the front end of the car if you want to change the fan belt but it gives the car real character. It makes 194hp and 285Nm of torque at 4300rpm. I reckon it's a nicer road car than an M3 because of that. You need to rev a four-cylinder M3 pretty hard to make it go, its 240Nm arriving at 4750rpm, but the 333i gets moving a bit more sharply. It sounds fantastic too. You need almost four grand on the clock to make it really come alive, but after that point all hell breaks loose. By 5500 it's making a shriek like a Stuka and at 6000rpm, it feels like the cabin's going to disintegrate, so intense is the scream from that six pot. The stainless steel exhaust gives it real hard-edged bite to the sound effects. It's one of those jiggers that feels a lot faster than it actually is. When I found out that it'd take 7.4 seconds to get to 100km/h I was really surprised. Still, it is carrying another 90kg over an M3.
It feels genuinely special, even if you didn't know that BMW South Africa built just 210 of the things, with only 204 offered to the public. The owner reckoned that there are only two in Australia and most people here don't even know that this car exists. That's until they hear it coming! All that power and torque makes the 333i wholly throttle-adjustable, if you want it sideways, but if you're neat and tidy at the wheel, you can use it to make great progress. I've no doubt that on a tight, twisty track like Haunted Hills the 333i might feel a bit pushy, but as a road car it's fantastic, with enough compliance in the suspension to work on Australian roads. What a shame more of these never made it to Oz.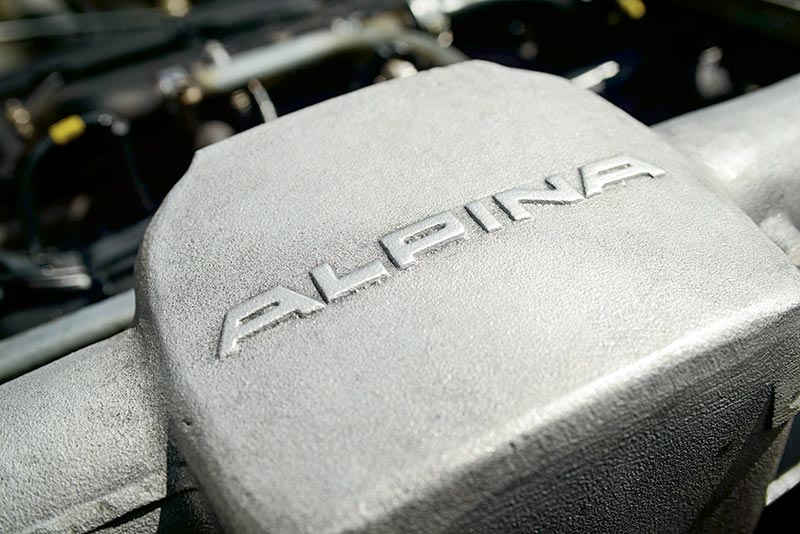 The E28 M5 is also a bit of a rare sighting here, although most people know what this car is. It's amazing some three decades after this car was new, how small it seems today. It takes up less space on the road than a modern Two Series yet at the time, this was a pretty senior thing. Out the back of the Unique Cars office is their magazine library and it's a bit of a gold mine. Scramble past the old tyres, gift bags for the 2002 Melbourne Show and all the old bikes that the editor's wife doesn't know about and there are years of old copies of Unique, Motor and Wheels. It's like the perfect car guy's man-cave.
I was expecting the Wheels review from December 1986 to laud the M5 as a landmark, something genuinely new, different and fantastic, and while Gavin Green's copy acknowledges the M5's performance and handling, he ends up preferring the slower but more modern Mercedes 190E 2.3-16. There's nothing there that hints that this is a watershed car that would change the way we looked at fast executive-class cars – spurring Mercedes-Benz to jump into bed with Porsche to bring us the 500E and Opel to cosy up to Lotus for the Lotus Omega. Much of the M5's problem was the asking price. Green criticised it for its bland styling, claiming that "it takes an expert eye to pick the difference between the M5 and the 520i." At around $120,000 the M5 was crushingly expensive, especially when you could pick up an HDT Calais Director for less than half that sum. You could buy a Ferrari 328 or a Porsche 911 Carrera for around $115k in '86 so the M5 was a proper undertaking.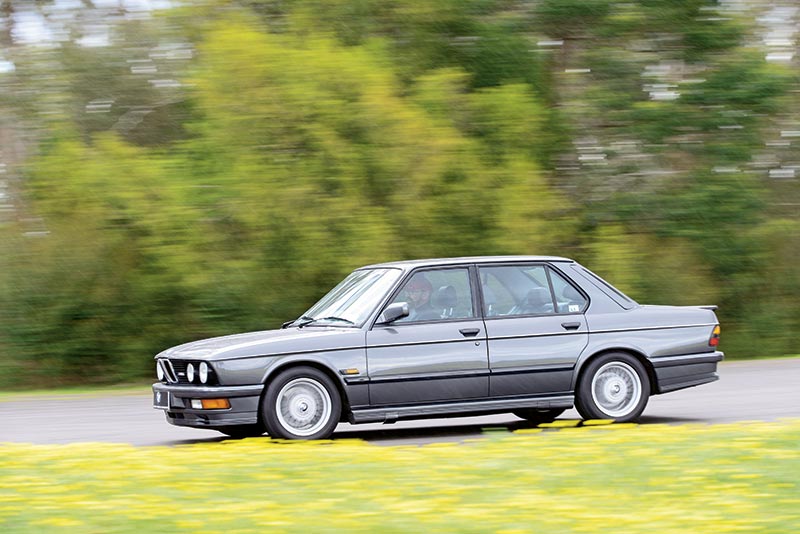 This South African market car shares with the 333i a lot of leather on the dash and feels fantastic to sit in. There's that idiosyncratic cant of the wheel that all right-hook E28 M5s share, the upright screen and the thin pillars that offer great all-round visibility. Then there's the electrically-adjustable seats that mark the interior down as being a long way from 520 fare.
The engine catches quickly after keying the ignition and settles into a busy thrum. This 24-valve, 3.5-litre M88 motor, originally designed for the M1, is undeniably exotic with its individual butterfly throttles and custom pistons and rods, while its Bosch Motronic fuel injection helped deliver the standing quarter in 14.6s. There were actually two engines available for the M5. The M88 is the hi-po lump, identifiable by the 'M Power' valve cover, while the catalysed S38 donk is shy of a handful of ponies and has the legend 'BMW MW Power' visible when you pop the bonnet.
I was expecting the M5 to be a bit of a ball-tearer given its 'widowmaker' reputation but that's a long way from the truth. Pedal it along with a bit of verve and you're instantly impressed with the sheer linearity of the engine's response, helped by a very long travel but instantly responsive throttle pedal. Unlike the 333i, this South African-built M5, built in the Rosslyn plant just outside Pretoria, is always travelling faster than you give it credit for. The engine sounds fantastic. Not lairy, just wonderfully gravelly and with a nice refinement at cruising speeds. It's only when you approach the redline that it really gets a bit testy.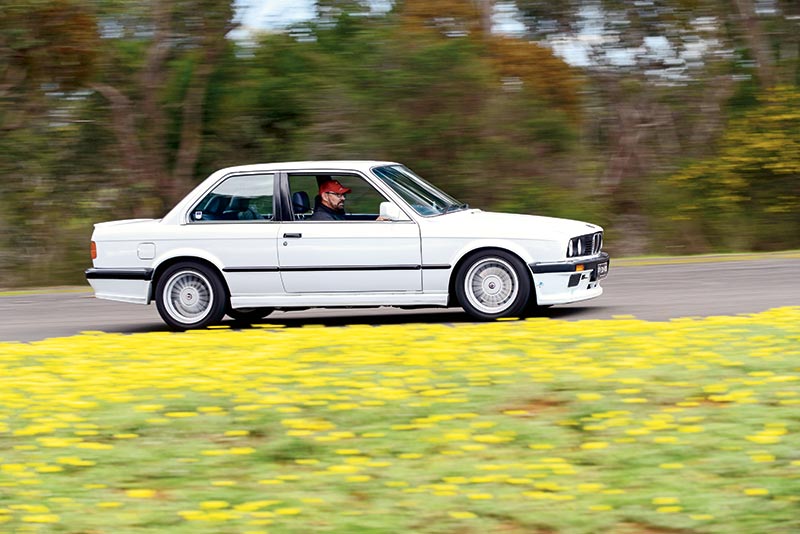 The gearchange isn't to be hurried through the gate and the pedal positioning isn't quite as sweet as the 3 Series, but the assisted steering is great, making it really easy to place the front end. The back end can be provoked, but this is a longish car and it's not the swapper that some have portrayed it. The M5's dampers were made by Bilstein until early in 1986 when they were ditched for the Boge items this car runs on. At the same time the front and rear anti-roll bars were beefed up. The ride and body control of this 1987 car are both excellent, but the brakes betray the car's age more than anything else, and if I owned one of these cars they'd be the first thing that'd come in for a bit of budget.
Only 96 South African E28 M5s were built from kits shipped to Rosslyn and this one's a gem. It kicked off a whole genre of its own and it spread the BMW M gospel the world over. It worked in South Africa, with racers like Tony Viana campaigning an M5 at Kyalami, and BMW opening the second biggest standalone M dealership in the world just outside Pretoria this year. Last year BMW South Africa was ranked fifth in the world in terms of overall BMW M market share. The pointy bit of Africa is clearly an M hotspot and it's all down to cars like these two. We might not have known they were icons at the time, but we've more than figured it out by now.
Unique Cars magazine Value Guides
Sell your car for free right here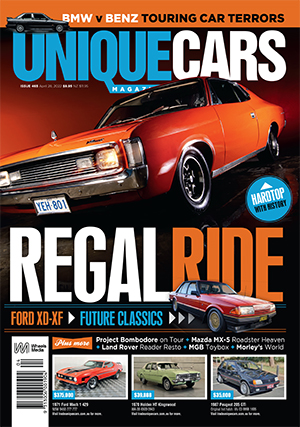 SUBSCRIBE TO UNIQUE CARS MAGAZINE
Get your monthly fix of news, reviews and stories on the greatest cars and minds in the automotive world.
Subscribe