Holden VF Commodore SS-V Redline + HDT VK Group A Review
---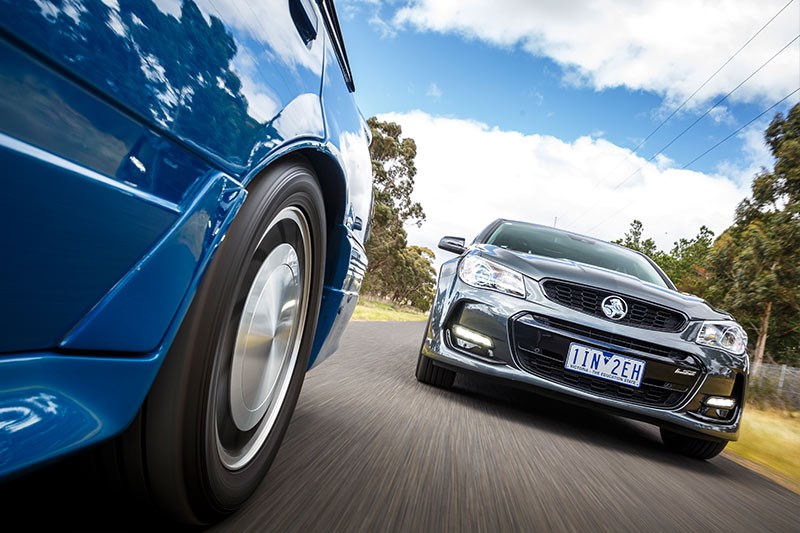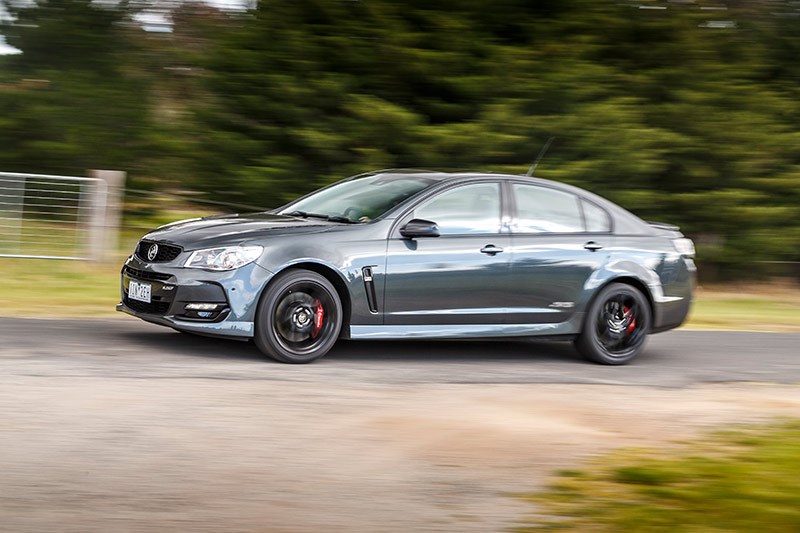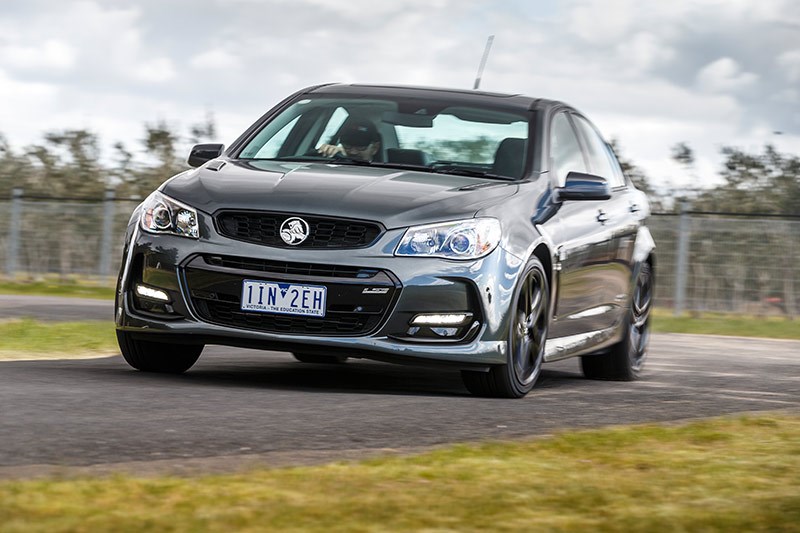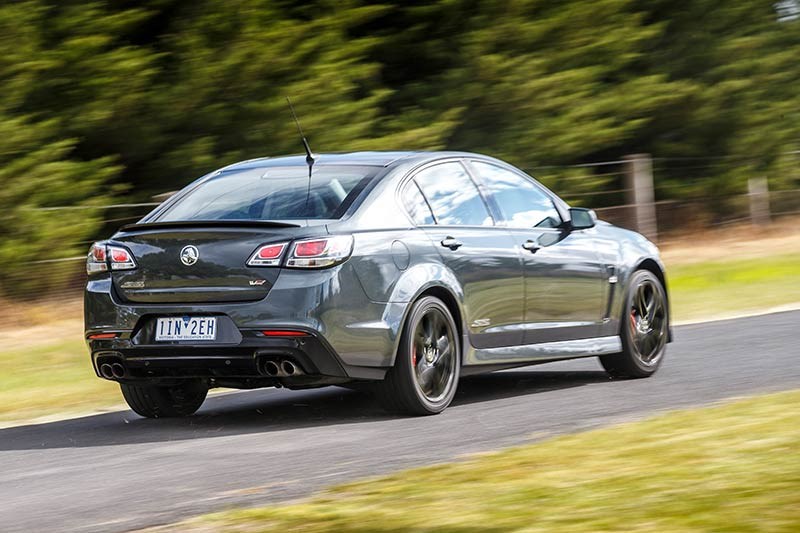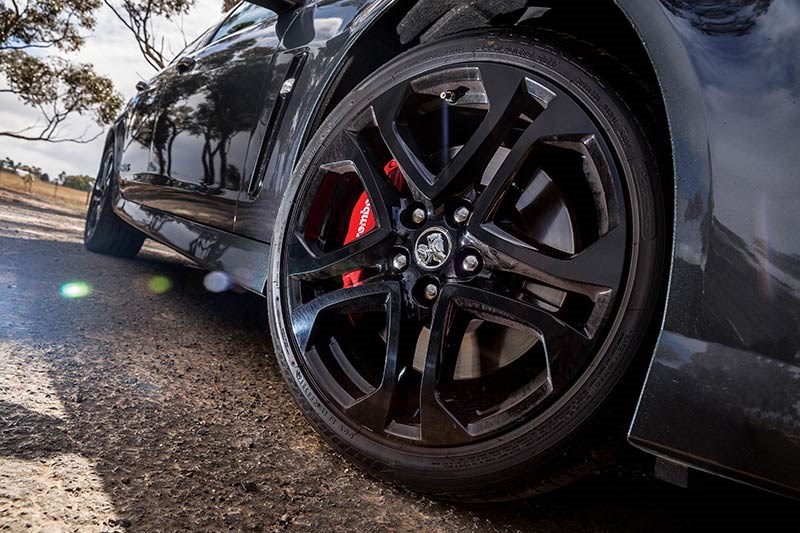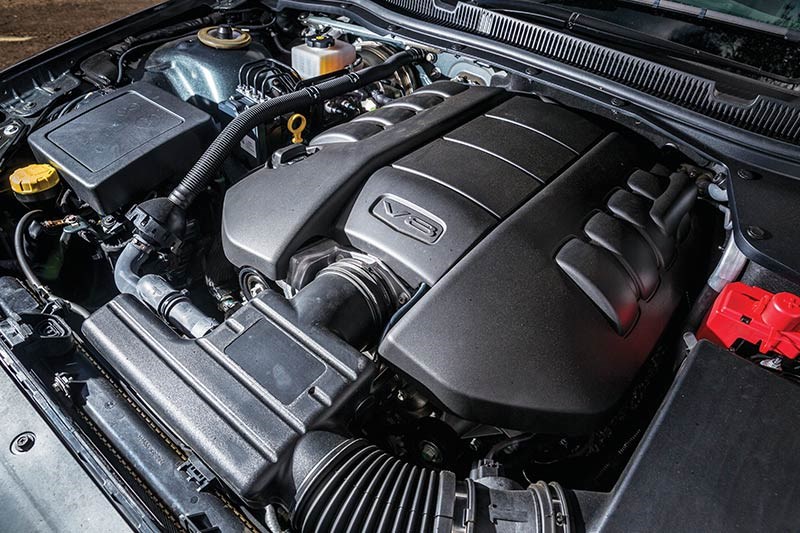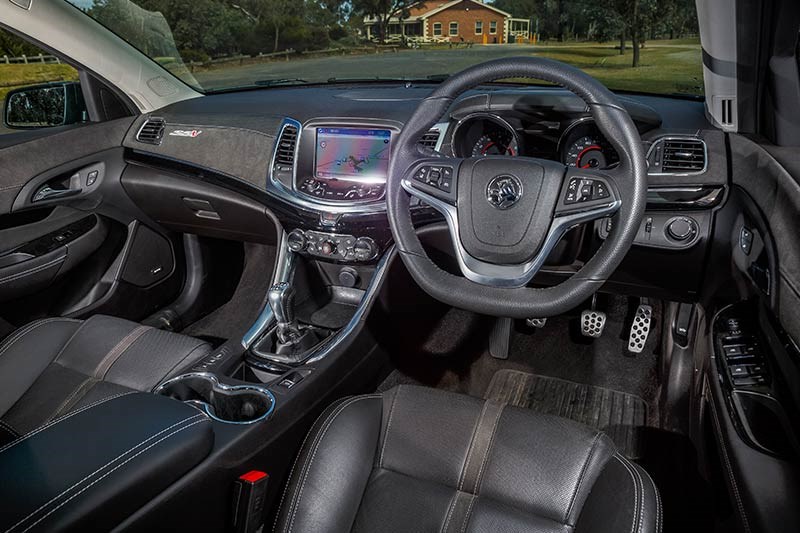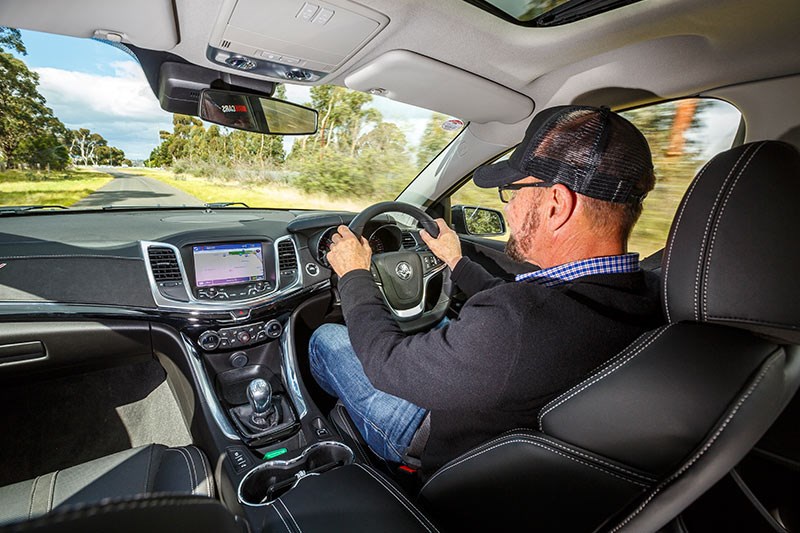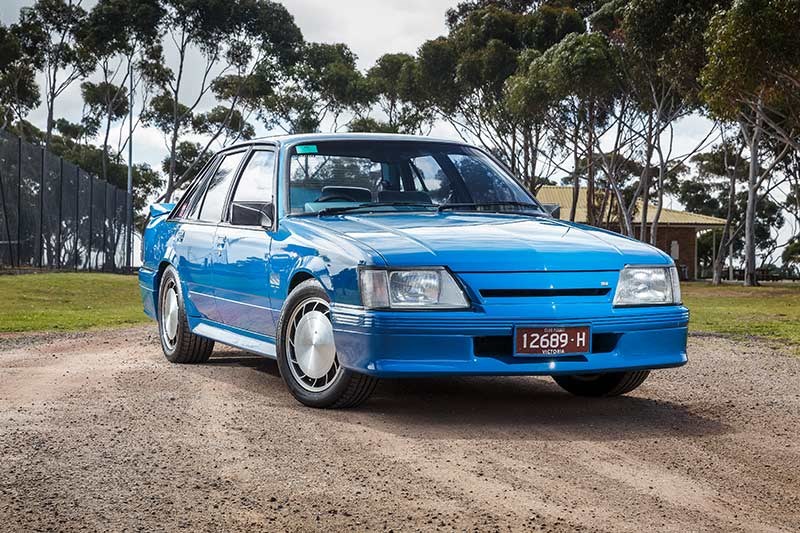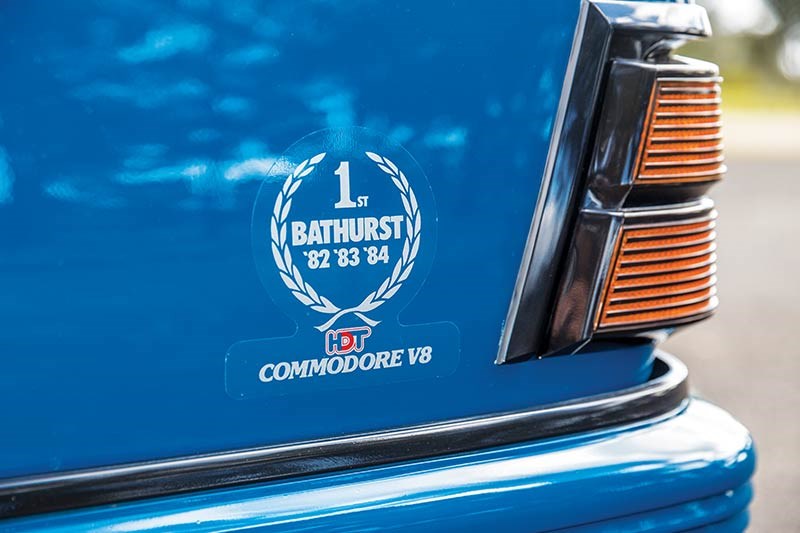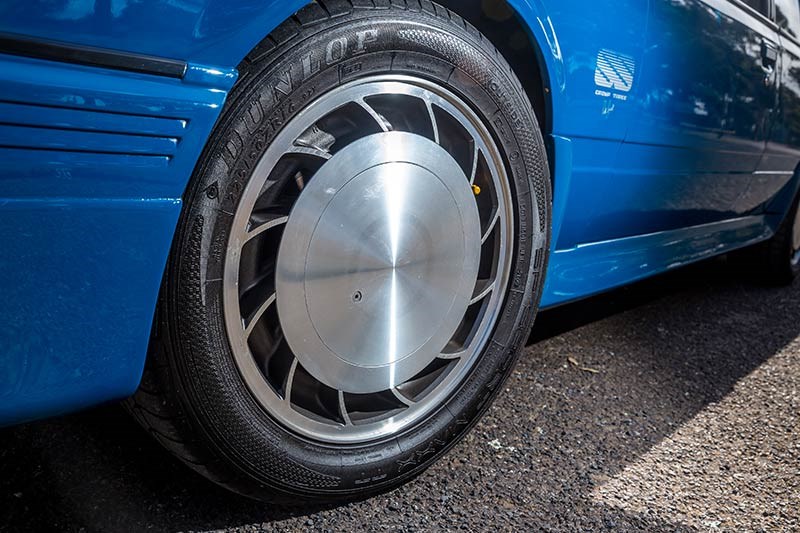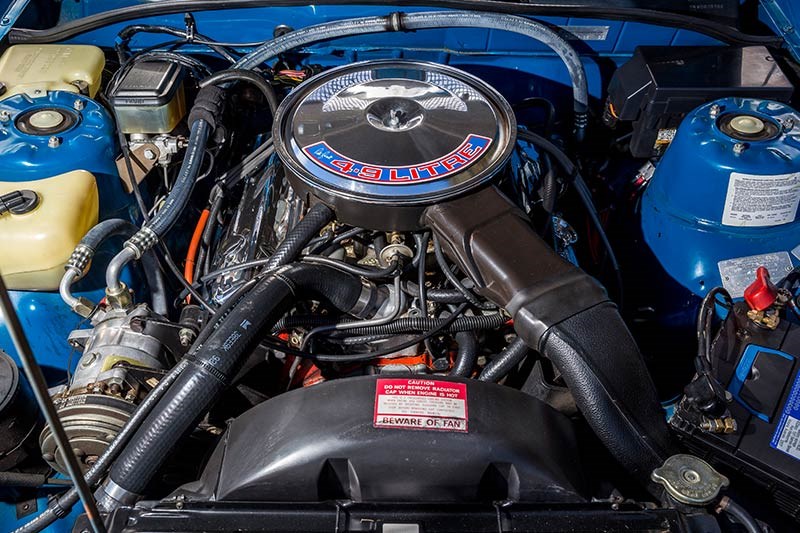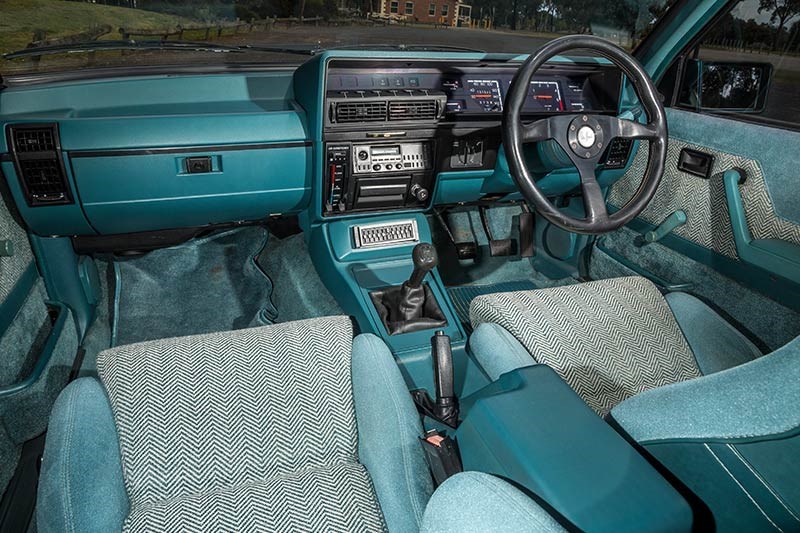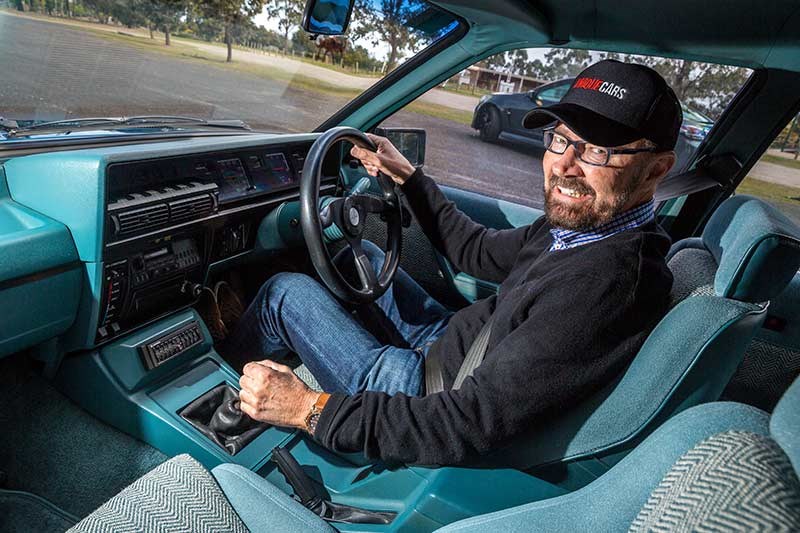 Here's a sight to make any Holden fan happy
Holden VF Commodore SS-V Redline + 1984-85 HDT VK Group A
Take a Group A/Group 3, 'Blue Meanie' of which 48 were made, and add the last hot Commodore, the VF Series II SS-V Redline.
One is already a bona fide classic and the other… Only time will tell, but given it's the last Aussie-built Holden muscle car, surely it's very likely.
Vanessa Williams hit song Save The Best For Last sums up the locally-made Holden Commodore after its 39 years in production.
| Video: Holden's hero Commodore VF & VK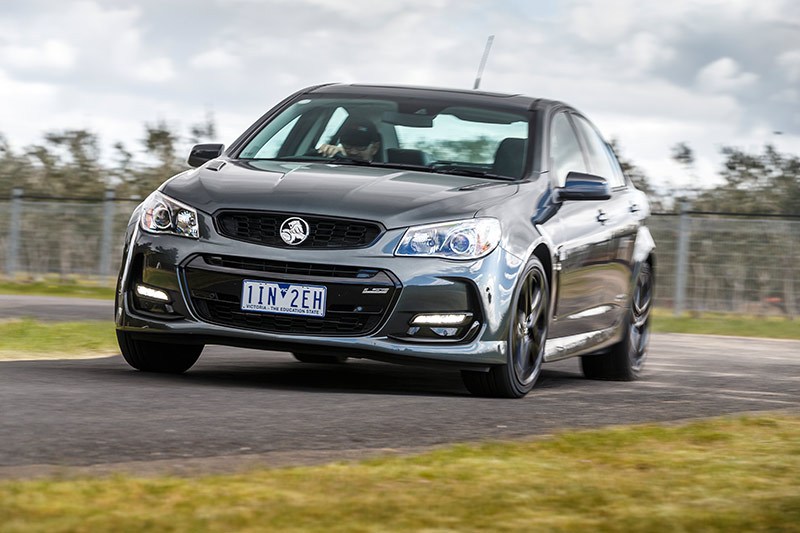 In this trim it's the most powerful and fastest factory-built Commodore ever.
The SS-V Redline is a fitting tribute to the Commodore's many Bathurst wins, Car of the Year awards and utter domination of the Repco Reliability Trial, when it conquered the country like no other in 1979.
We gave our resident ace steerer John Bowe both to go and play with.
"The SS-V Redline is a very likeable car. I love the low-down grunt and the way the 6.2-litre V8  delivers its power in such a linear fashion, although it is not as breathtakingly fast as I expected, probably due to its weight.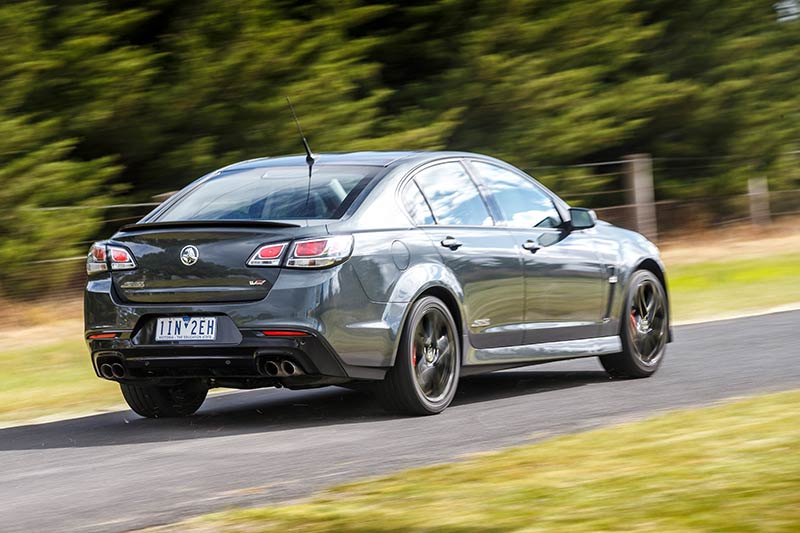 "When you give it a boot full, as you are inclined to do because that's what these cars are for, it has a good deep growl through the bimodal exhaust. The car delivers a rich mix of induction and exhaust noise.
"With a gentle clutch and relatively soft-shifting action I couldn't help swapping cogs more often than necessary in the six-speed box just to hear the exhaust crackle that heralds each gear change.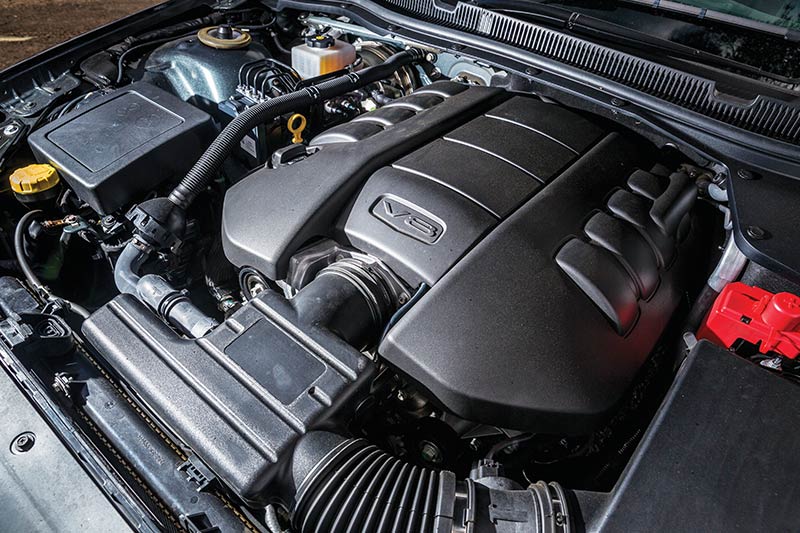 "Overall the handling is very good with little body roll and while the ride is firm, it is never uncomfortable, even on our crap roads. A lot of credit has to go to Holden's engineers who have done a great job with the electric power steering, that gives you plenty of feedback and doesn't feel artificial.
"I especially like the meaty Brembo brakes which offer plenty of stopping power and a smooth progressive action "There is no getting away from it, to me the SS-V Redline feels big. Due to the wide front pillars, rising waistline and roof shape, outward visibility isn't great compared to the 'glasshouse' feel of the Group A, but it is something you'd get used to as an owner. That said, it is very pleasant indeed.   "For a car with strong sporty overtones it's very well appointed and very luxurious without being ridiculous. The sports seats are comfy and hold you in all the right places and it is very easy to drive, despite its sheer size.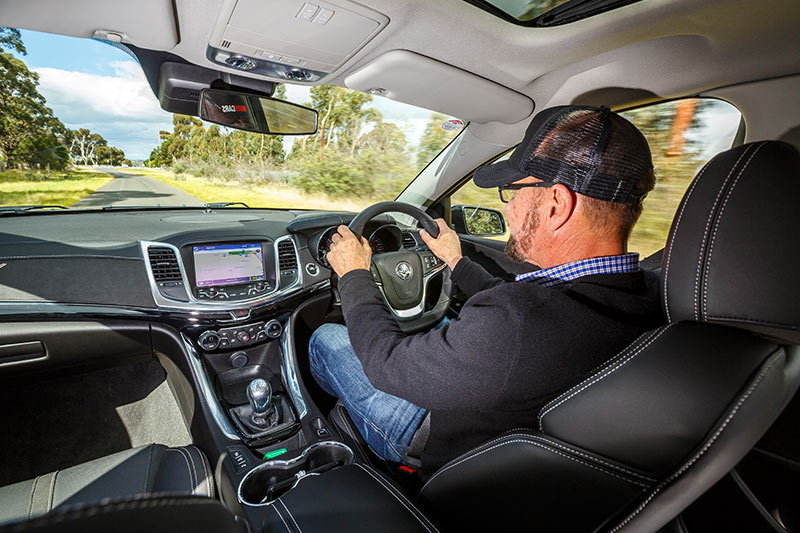 "To be honest, I have to say how sad it is we're no longer going to have an Australian motor industry that produces cars like this. Because to buy a Euro car that goes as well, handles as well, stops as well, while being as comfortable as the SS-V Redline, you've got to pay north of 150 grand.
"When new, the SS Group A/Group 3 cost around forty grand, which a hell of a lot of money back then and when you compare it to the fifty-five grand for the SS-V Redline today, you realise what fantastic value for money it is.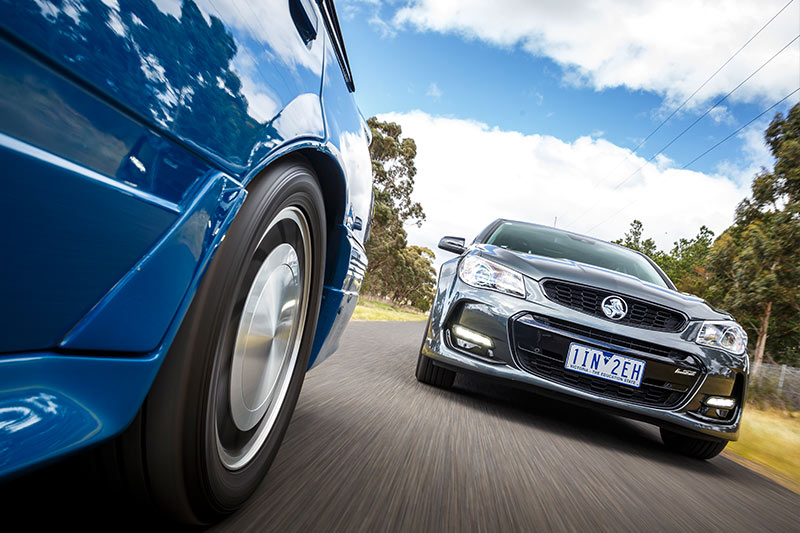 "It's unfortunate our politicians have ruined the industry over a number of decades.
"One day down the road a bit, and it will be a while yet, I think these will be very collectable, because they are the last of the breed, quite refined and they are a really good jigger, with lots of positives."
VK GROUP A JOHN BOWE DRIVE
"I reckon the Group A/Group 3 Blue Meanie is arguably the most iconic Commodore ever because of its ground-breaking performance, its colour and the reputation at the time enjoyed by Peter Brock, HDT and Holden.
It has loads of character and because of that I actually prefer driving it to the SS-V Redline. The SS-V Redline is brilliant, but like most new cars you can't drive them fast enough to explore their full capability.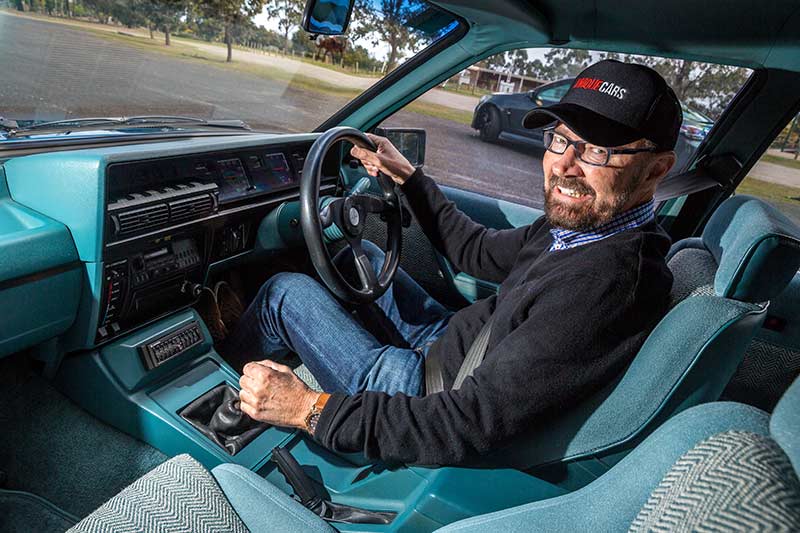 Driving the Group A your senses come alive. The steering wheel is smaller and it feels so connected to the wheels and I'd say the steering ratio is probably quicker than on the SS-V Redline. It is certainly more involving and engaging.
I am amazed how much more I could see out of the Group A with its narrow roof pillars and it's so much smaller than the SS-V Redline. It feels about the size of a small hatch of today. Through corners it is very stable and the Bilstein dampers do a great job. The ride is quite firm as back in the day stiffness was seen as better handling.
It's very Australian and as good a modern classic car as you are going to get."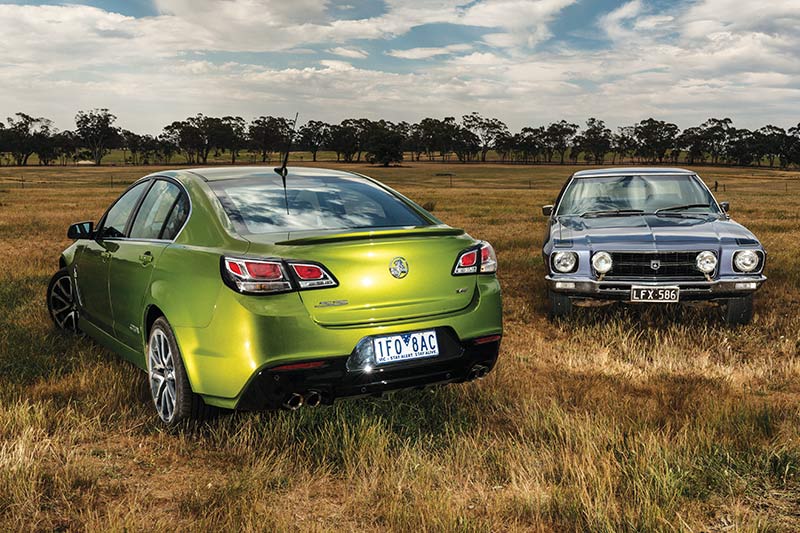 While the VF's pretty cool, the HQ still measures up well in the styling stakes
SS LINEAGE
The SS moniker was first slapped on an HQ Belmont, a sparsely kitted car that was fitted with a 4.2-litre 253ci V8, M-20 four-speed manual gearbox and Monaro diff. Its palette of wild colours included Ultra Violet, Lettuce Alone and Infra Red. Inside it copped the Monaro dash, its own steering wheel and bucket seats, but that's it. Holden designer Leo Pruneau penned the original SS and 3M provided the sticker kit.
The final SS iteration, the VF Series II Commodore is the opposite to its great-grandad. Loaded with grunt and luxury it has a 6.2-litre 304kW V8, six-slot manual or auto trans, sports suspension, overgrown wheels and tyres, aircon, sports seats, infotainment system, hi-tech safety kit. One thing's for sure, it is easy to see the DNA flow from the first to the last.

Holden VF Commodore SS-v Redline Specs
BODY 4-door sedan
ENGINE 6.2-litre V8
POWER & TORQUE 304kW/570Nm
PERFORMANCE 0-100km/h 4.9 seconds
TOP SPEED 250 km/h
TRANSMISSION 6-speed manual
SUSPENSION Front MacPherson Strut
REAR Independent Multilink FE3 Ultra Sport setting
BRAKES Front and rear Discs
WHEELS 19 x 8.5 front 19 x 9 rear
PRICE $54,990 (+ORC)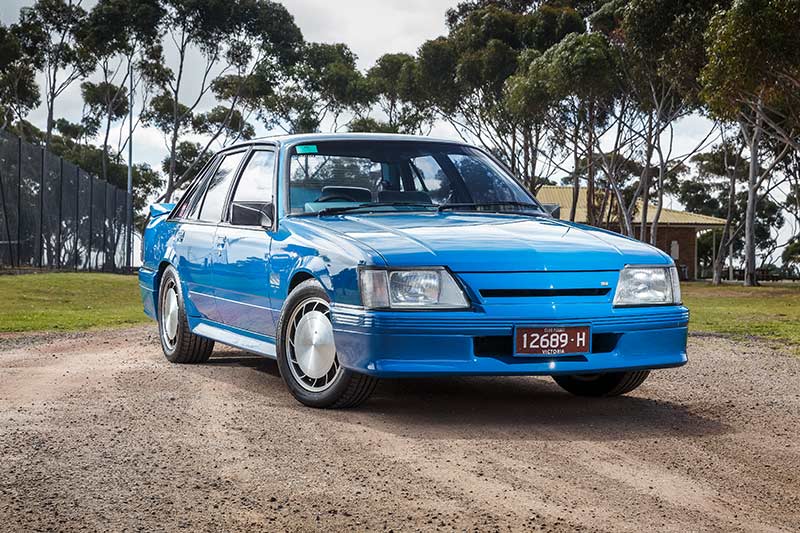 1984-85 HDT VK Group A Specs
NUMBER BUILT 502 (Group A) 
BODY integrated body/chassis four-door sedan
ENGINE 4987cc or 5044cc V8, OHV with single downdraft carburettor
POWER & TORQUE 196kW  @ 5200rpm, 418Nm @ 3600rpm (Group A 4.9)
PERFORMANCE 0-100km/h: 7.65 seconds, 0-400 metres  15.6 seconds (Group A 4-speed)
TRANSMISSION 4 or 5-speed manual, 3-speed automatic
SUSPENSION Independent with struts, coil springs and anti-roll bar (f); live axle with trailing arms, Panhard rod and telescopic shock absorbers (r)
BRAKES: Disc (f) disc (r) with power assistance
TYRES:  225/50 VR16 radial
Unique Cars magazine Value Guides
Sell your car for free right here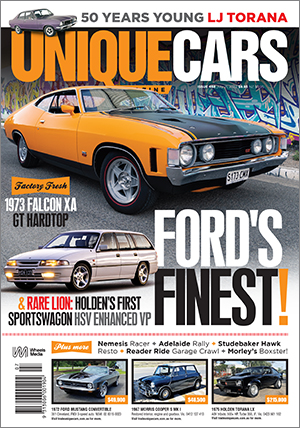 SUBSCRIBE TO UNIQUE CARS MAGAZINE
Get your monthly fix of news, reviews and stories on the greatest cars and minds in the automotive world.
Subscribe