Holden VK Group A Commodore 1984-1985: Buyer's Guide
---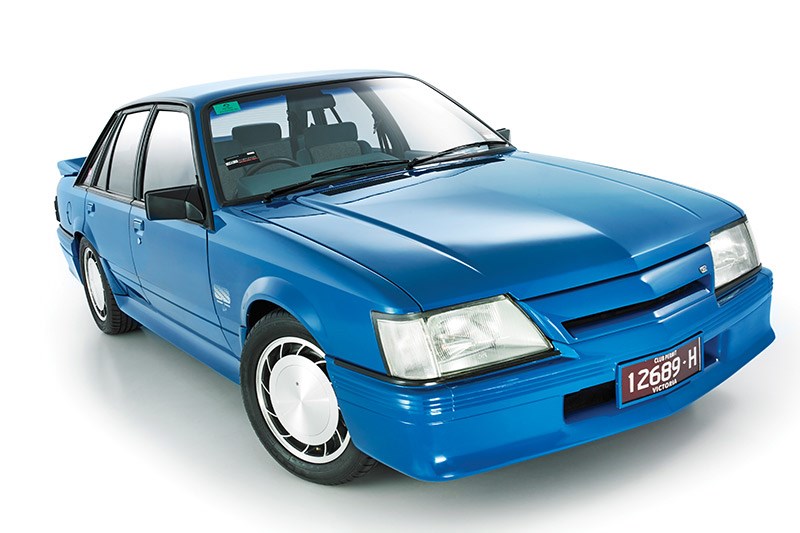 The greatest HDT to bear the Brock Imprimatur? That'll be the VK Group A, with the Group 3 Special taking top billing
Holden VK Group A Commodore
Every automotive brand –okay, almost all of them – has an iconic model or two that spring immediately to mind whenever the manufacturer's name is mentioned. Jaguar is defined by its E Type, Ford by the Mustang and in bygone times by the Model T, Ferrari... well, take your pick.
For HDT the car that stands out from the rest is the VK and specifically the Group A version which was nicknamed 'Blue Meanie'. It was the car that Peter Brock hoped would put his products on the world motor sporting stage.
By March 1984 when Holden released its face-lifted VK models, HDT was still working on a multi-model range of its own. Six months later a new SS arrived; available in two colours (white or Asteroid Silver) and basic or Group 3 trim levels.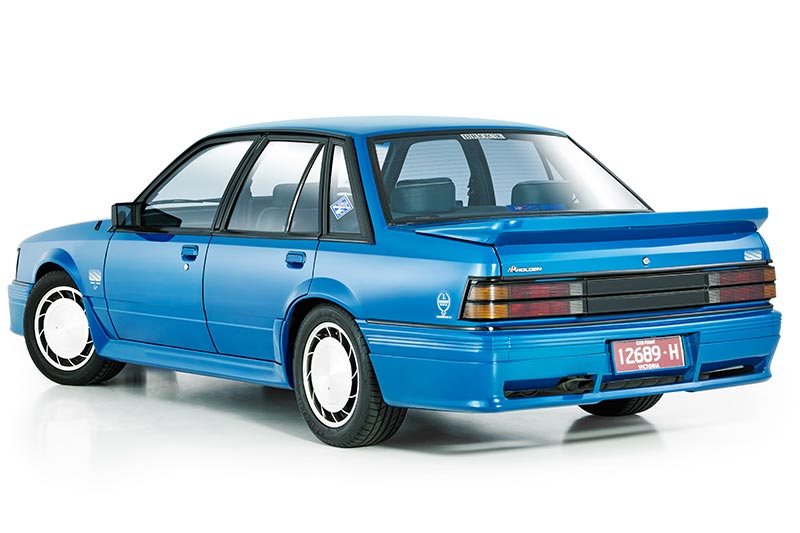 Both cars shared the well-known 5.04-litre V8, with the base model rated as slightly more powerful than the Group 3. The SS came with alloy wheels, sports seats and a basic body kit and sold without options for less than $20,000.
'At the price, nothing even comes close' was the catchphrase but buyers who bought an estimated 700 SS cars seemed to care little about how much they could save.
The Group 3 cost around $4000 more than a base model but setting it apart was a single-slot air-intake, full-length side skirts and 'Aero' alloy wheels. Inside were heavily-bolstered Scheel seats and a premium sound system with joystick control for the fader.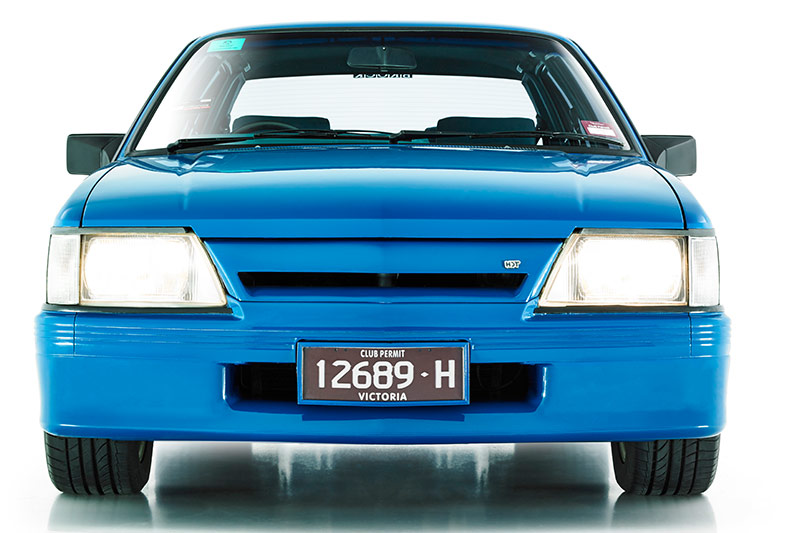 Anyone wanting a Brock with extra power and the kudos of being a competition car in-waiting needed themselves to wait until April 1985's announcement of the VK Group A. This car was still powered by Holden's long-serving V8 but in a different guise that shortened the stroke to ensure eligibility for international Group A events.
Accompanying the capacity reduction to 4987cc was the addition of roller rockers, a dual-row timing chain, L34 connecting rods, a revised camshaft and altered inlet manifold. The result was a gain in power of almost 20kW on the previous 5044cc motor and improved response across the rev range.
The VK HDT range included a couple of versions that were more add-on 'packs' than stand-alone models. Commemorating Peter Brock's first Le Mans foray – in a Porsche – the LM5000 took a basic VK SL V8, upped its power to 177kW then added a selection of dress-up and suspension improvements. The basic kit added just $4500 to the cost of an SL but still only 120 were made.
At the opposite end of the range was the VK Director. It was based on the plush VK Calais with Brock mechanical and styling upgrades then offered with an immense range of options that could push the price of 'loaded' cars to $35,000.
At the pinnacle of HDT production and certainly the most desirable of the VK versions sat the Group A/3. Using the same 196kW engine as other Formula Blue Group As, the A/3 was built on the better-appointed Berlina platform with a bonnet scoop as standard.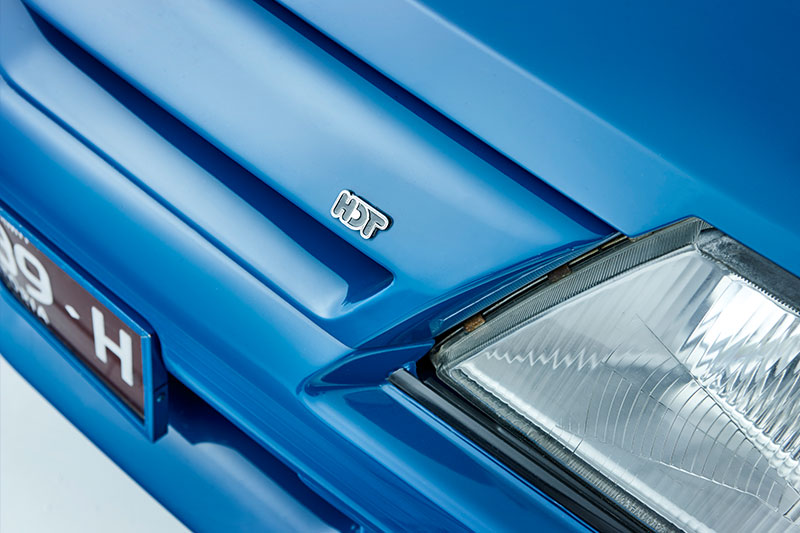 Five-speed transmission was reportedly optional (but every car known seems to be a five-speed) and added $2850 to a basic price. Some cars came with a sunroof, some were delivered with 16-inch Momo Star alloy wheels instead of the Group A's polished or white-painted Aero rims.   
ON THE ROAD
Road and race cars are vastly different creatures, to be sure. However when Peter Brock started selling modified Commodores the products that came to market were certainly intended to give buyers an inkling of what hero driver Brock was feeling as he two-wheeled a Group C Commodore through Mt Panorama's esses.
VK Group As weren't the fastest-accelerating of HDT cars. Lighter SS versions were said to register 6.7 seconds for the 0-100km/h sprint while the Group A in magazine tests returned 6.9-7.6 seconds. However it was the ability of the more durable engines to rev harder for longer coupled with impressive chassis balance that ensured driver enjoyment and an ability to gobble kilometres with amazing ease.
Unique Cars stalwart 'Uncle' Phil Walker knows our featured Group A/3 very well indeed. He bought the car new from a Victorian HDT dealer and used it as regular transport before selling it to the current owner.
"I've said this to many people over many years and I haven't changed my mind," Phil insisted. "That car was one of the best performance and touring cars in the world at the time, the equal of anything European, and one of the most enjoyable cars out of the many I have driven."
The VK wasn't Phil's first Brock (that by chance was a VC used in the Race of Champions events by resident racer John Bowe) however the differences between the two cars was dramatic.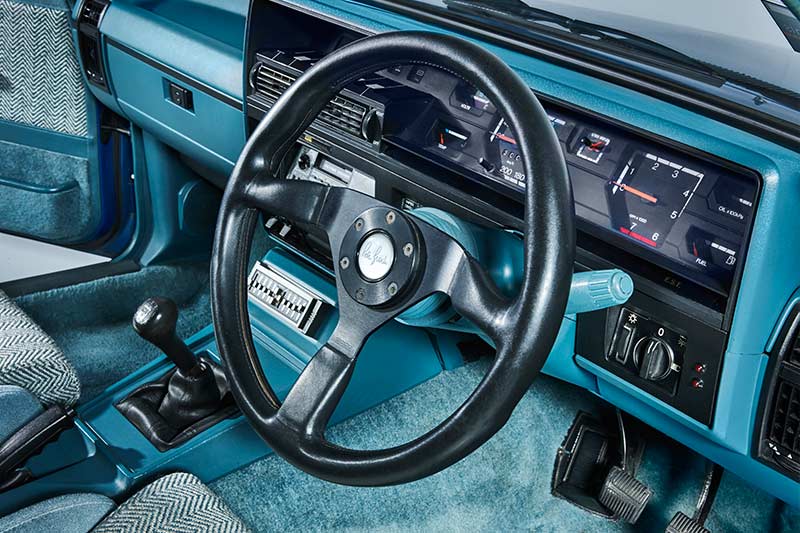 "Only a couple of years newer and the VK had a more lavish and comfortable interior with the very flash stereo and seats," Phil recalled. "Biggest difference of course was the five-speed gearbox which made it a much more relaxed car to drive but still very quick." 
"You could also get the bigger fuel tank in the Group 3, it was 80 or 90 litres I think, and that made it a good thing for doing long distances very easily," Phil recalled. "Really they were just a superb car and I would certainly have another one."
The standard 3.08:1 rear axle ratio gave a top speed of 215km/h and 281mm diameter discs, with ducted cooling, virtually eliminated fade. Suspension upgrades included a 27mm diameter front roll bar and 16-inch wheels running VR50 Series Bridgestone Potenza tyres.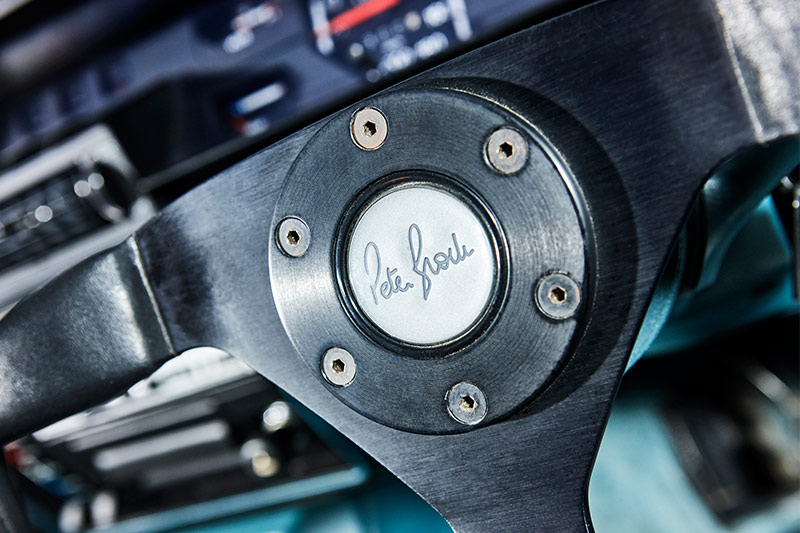 The steering at 3.3 turns lock to lock might seem a little slower than is desirable for a performance car but owners reportedly engaged in very little wheel twirling while keeping their VK moving quickly and controllably through bends. Great mid-range performance and surprisingly compliant suspension ensured that any of HDT's VKs could master the narrow and nasty back roads that characterise this country. Second gear in four-speed cars didn't run out of puff until the speedo hit 121km/h, making these cars punchy overtakers.
More than 30 years after the VK's launch its dash still looks to have been inspired by a 1980s Chiswell sideboard. The seats look decently shaped and have some appeal, even though the fabric trim might not have been very friendly  to shorts wearers.
"That was just about the only thing wrong with the Group 3." Phil Walker said. "The trim was harsh to touch and I thought it was going to wear quickly so while the fabric was still available and cheap I bought enough to recover both front seats. I still had it when I sold the car to the current owner and he probably still has it too."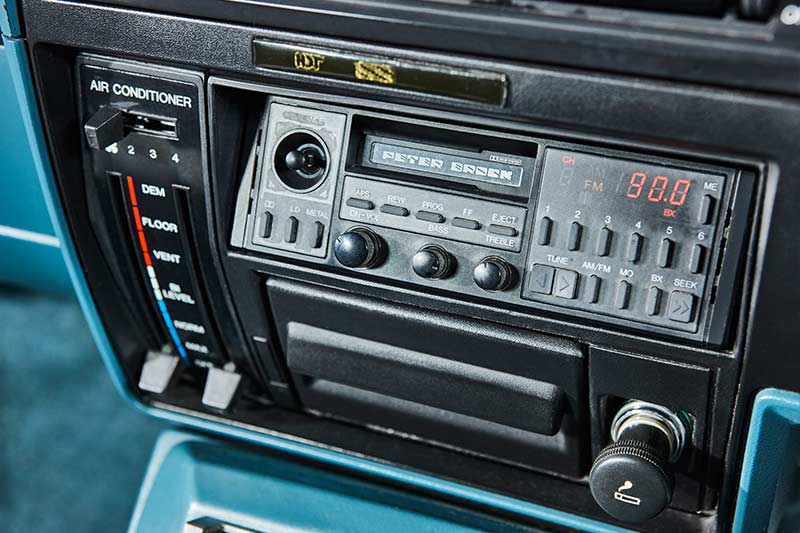 BUYING
The VK SS was at one time a pretty affordable portal to HDT ownership but today that door is today only barely ajar.
VK SS cars in good but not exceptional condition consistently sell for more than $30,000 and the well kept ones are headed for $50,000. But do you really want the most common VK Brock model when an LM5000, Group 3 or even Director is going to cost very similar money?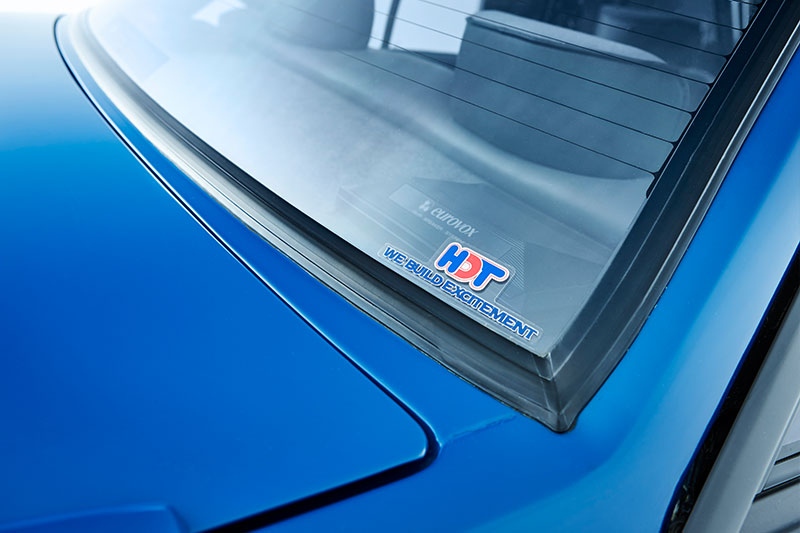 'Replica', 'tribute' and other non-authentic HDTs might appear to offer cheap tickets to Brock Commodore kudos but their value is dependent on the provenance of the vehicle used as the 'donor' car. A Calais or ex-police V8 has some intrinsic value but a six-cylinder SL with a V8 and body kit added is going to struggle even to maintain current pricing.
Topping the tree now and into the future are the Group A cars – but are their best years behind them?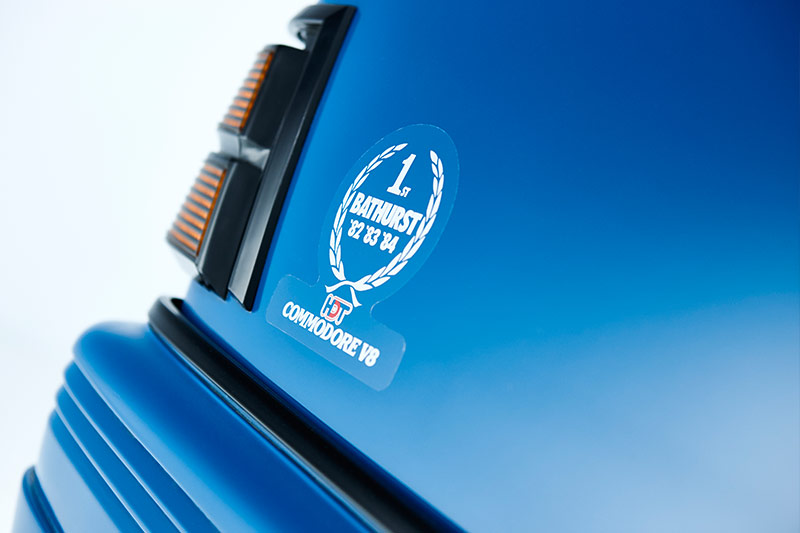 "Look back 10 years and you remember that some top-notch Group As were making  $150,000+ and some like this (our featured car) might have brought $200,000," Phil Walker recalled. "At the time and given what was being paid for other local performance cars that was probably fair money but then of course they all came back quite hard."
Values for good four-speed Group As currently sit in the $70-90,000 price bracket, with exceptional cars back above $100,000. However the current economic environment suggests we won't see prices back at $150,000 for some time, if at all.
BUYER'S CHECKLIST: VK GROUP A 
BODY & CHASSIS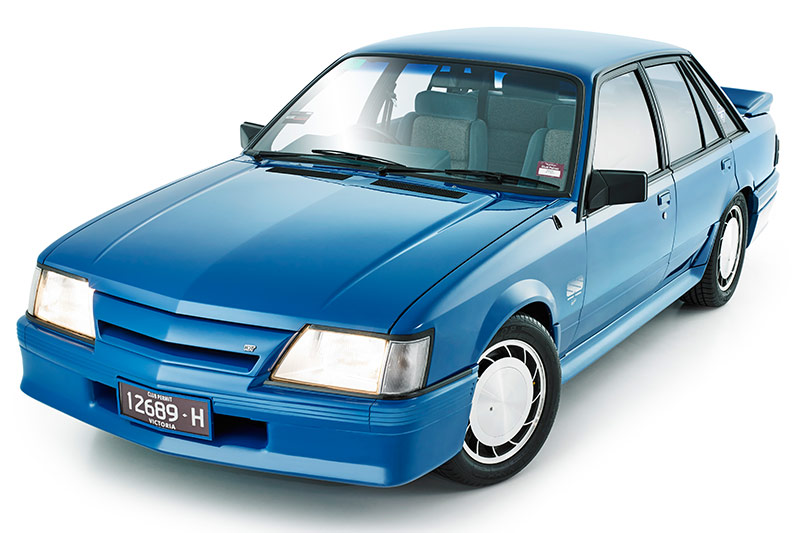 These cars due to their significance and the 'Brock' badge will most likely have been subject to greater care than a typical 1980s Holden. However, beneath the body kits is still a Commodore body with no special attention paid to rust-proofing and every chance that someone at some point might have caused it some damage. Rust if it exists will be most easily seen in floors (look from underneath as well as above), sills, lower door skins and the panel separating the rear window and boot aperture. Some rust repair sections are being remade and aren't expensive. Replacement body-kit sections are available but cost from $150-550 each so best to choose a car with all of its add-ons intact. The front air-dam needs particular attention to detect cracks loose or broken mounts.
ENGINE & TRANSMISSION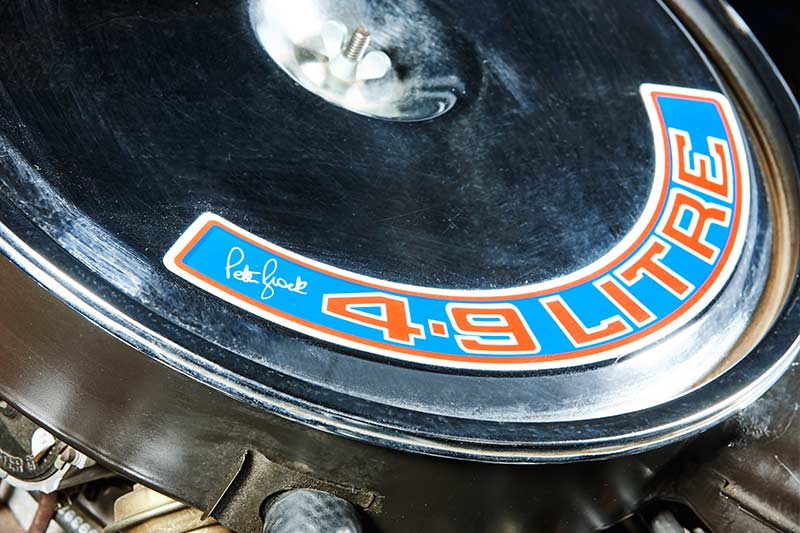 Neglect rather than high kilometres or driver abuse is most likely to afflict HDT mechanicals. Many cars are rarely driven and just fired up in the garage but then not run for long enough to properly warm the oil and engine internals before being shut down again. Check service history, not only for the years when the car was new but also recently to see how often and where engine and transmission oils have been changed. Look for coolant hoses that are perished, oil and fuel leaks. The M21 four-speed gearbox is a truculent thing even when in good nick, the T-5 a little more user friendly. The clutch may slip but can be replaced for around $1000 by one that copes more easily with 200kW and a lot of torque.
SUSPENSION & BRAKES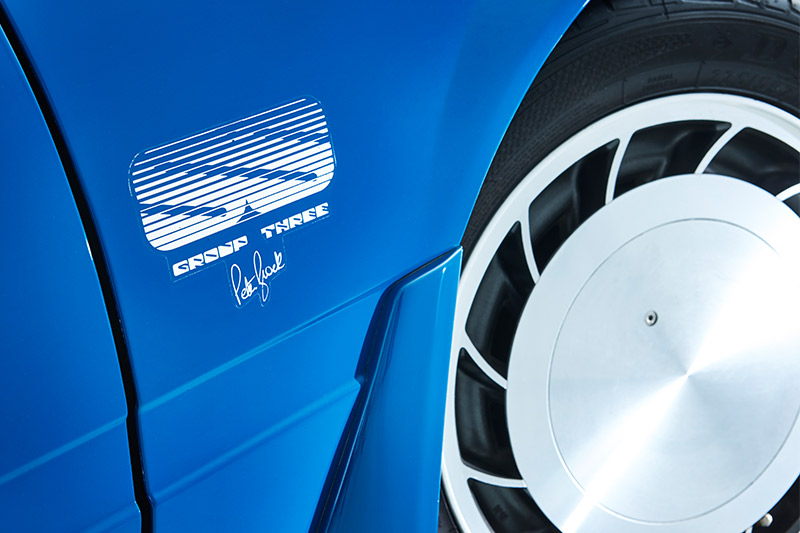 HDT did wonders with what was a basic and quite antiquated suspension system and modern components today can extract even more ride quality and grip. The springs, if original, will be tired and starting to sag but someone might hopefully have replaced the shock absorbers. However the replacements perhaps were cheaper and less effective than the HDT-spec Bilsteins. HDTs are renowned for their flat cornering stance and a car that rolls when entering a tight bend, displays indecisive steering and edge-worn tyres is in need at least of some shock absorbers and a wheel alignment. The all-disc brakes should stop the car without undue pressure and in a straight line but don't push too hard or the front wheels may lock and damage expensive tyres.
INTERIOR & ELECTRICS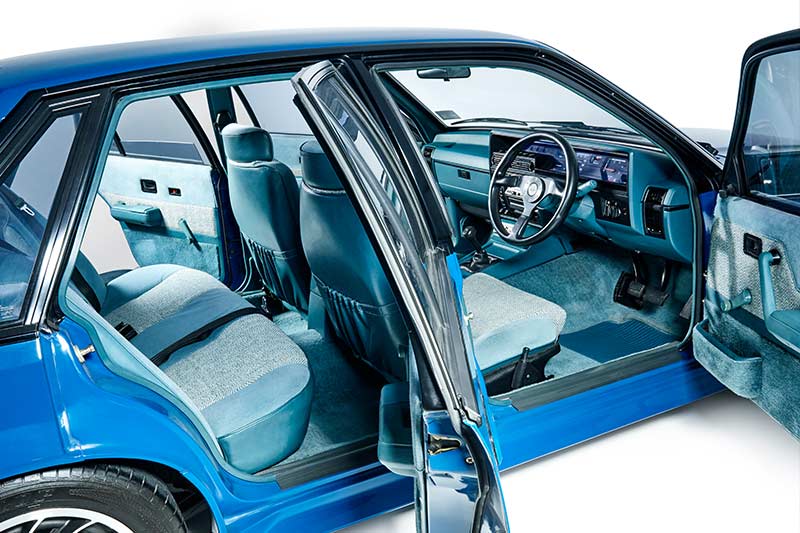 Here is the place where a lot of HDT sales can falter. Standard seat fabrics were fairly durable but 30 years' exposure to heat and sunlight plus the effect of occupants slithering across the side bolsters will cause wear. Make sure as well that the seat structure remains intact and the adjusters work. Plastic components like the dash, console and switchgear deteriorate with age as well so look for cracking and fading. Check that the power windows – where fitted - operate smoothly because internal door components can literally disintegrate with age.
SPECIFICATIONS
HOLDEN VK GROUP A
NUMBER BUILT: 502 (Group A) 
BODY: integrated body/chassis four-door sedan
ENGINE: 4987cc or 5044cc V8, overhead valves with single downdraft carburettor
POWER & TORQUE: 196kW  @ 5200rpm, 418Nm @ 3600rpm (Group A 4.9)
PERFORMANCE: 0-100km/h: 7.65 seconds, 0-400 metres  15.6 seconds (Group A 4-speed)
TRANSMISSION: 4 or 5-speed manual, 3-speed automatic
SUSPENSION: Independent with struts, coil springs and anti-roll bar (f); live axle with trailing arms, Panhard rod and telescopic shock absorbers (r)
BRAKES: Disc (f) disc (r) with power assistance
TYRES:  225/50 VR16 radial
PRICE RANGE 2016: $15,000-125,000
CONTACT: www.hdtownersclub.com.au
Unique Cars magazine Value Guides
Sell your car for free right here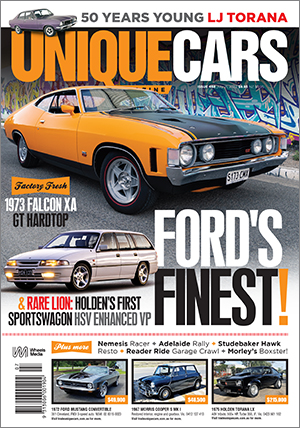 SUBSCRIBE TO UNIQUE CARS MAGAZINE
Get your monthly fix of news, reviews and stories on the greatest cars and minds in the automotive world.
Subscribe