Holden VK Commodore SS Group A
---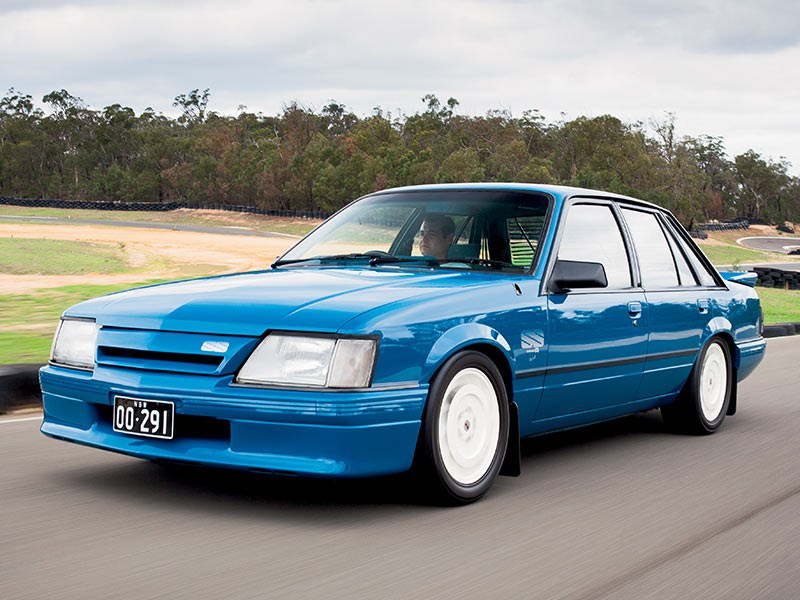 Holden VK Commodore SS Group A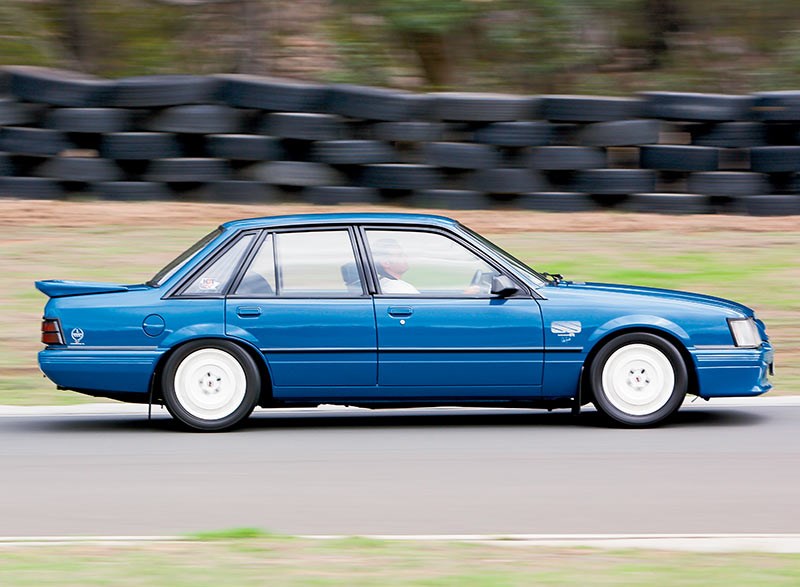 Holden VK Commodore SS Group A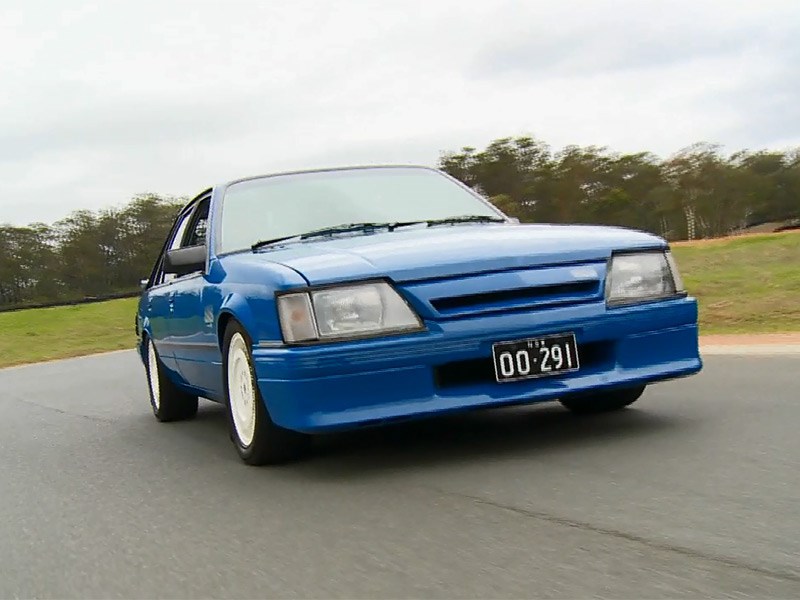 Holden VK Commodore SS Group A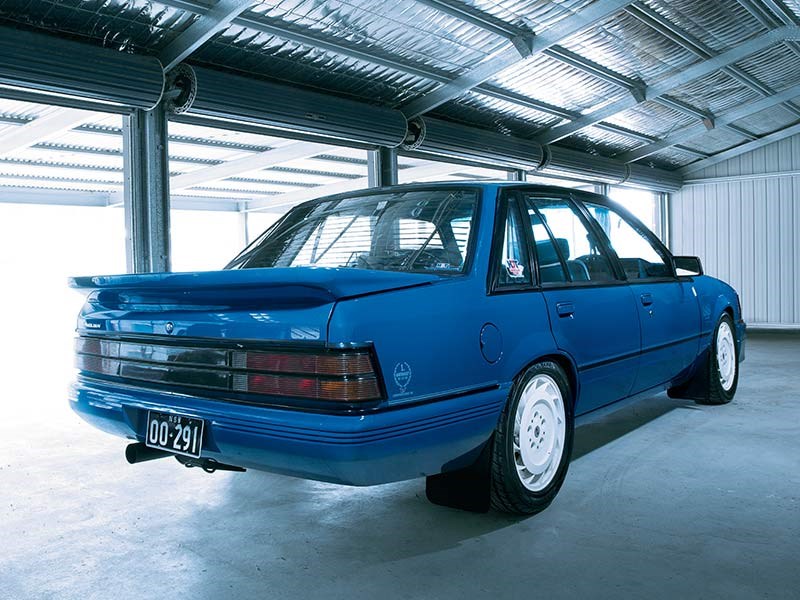 Holden VK Commodore SS Group A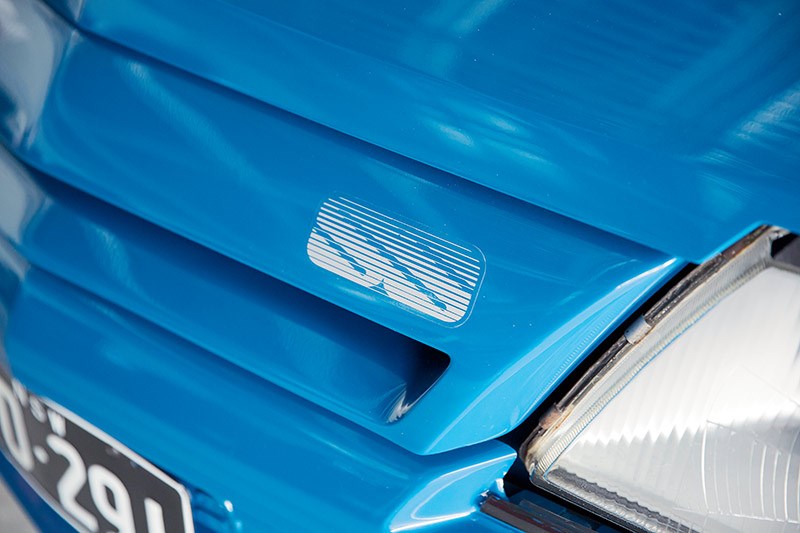 Holden VK Commodore SS Group A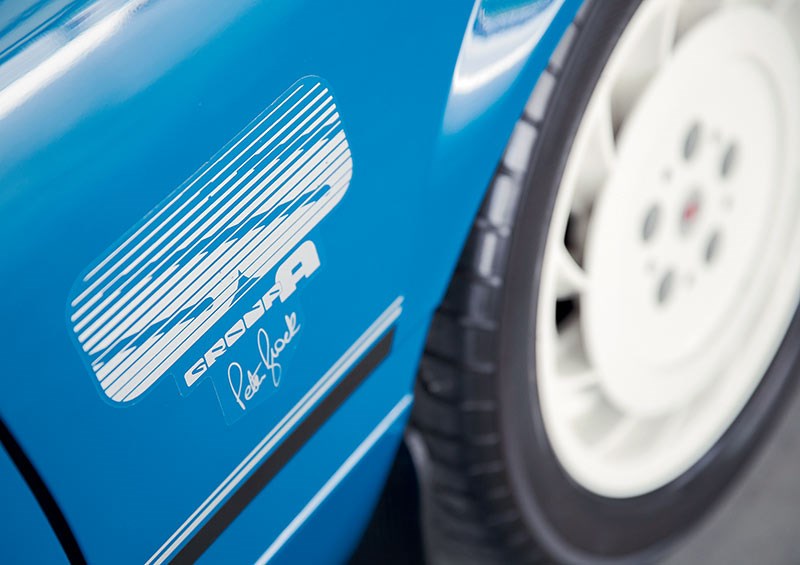 Holden VK Commodore SS Group A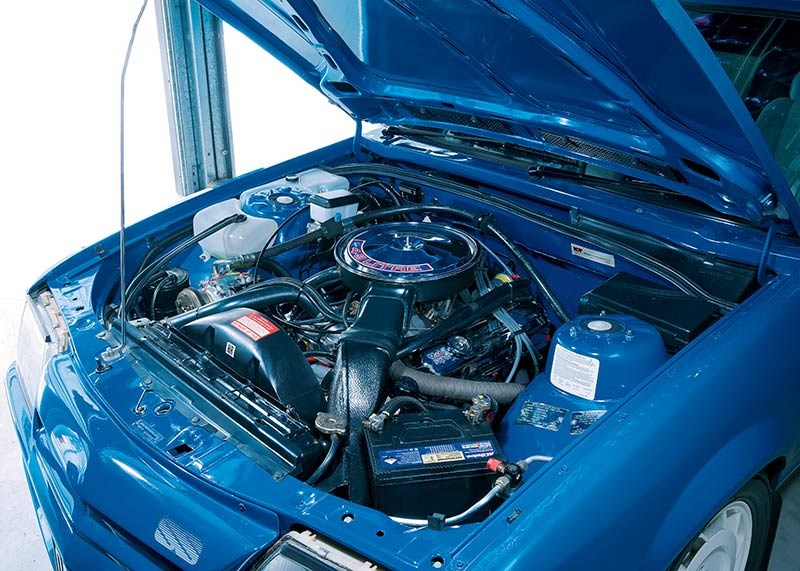 Holden VK Commodore SS Group A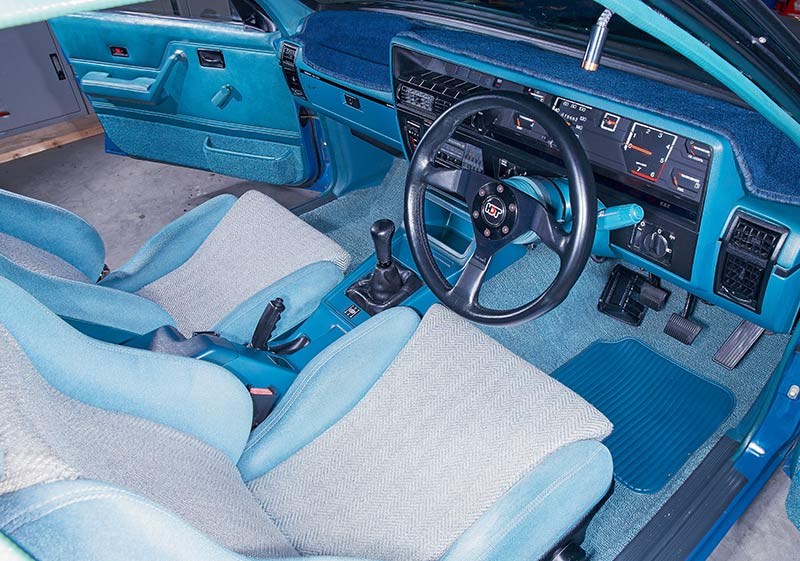 Holden VK Commodore SS Group A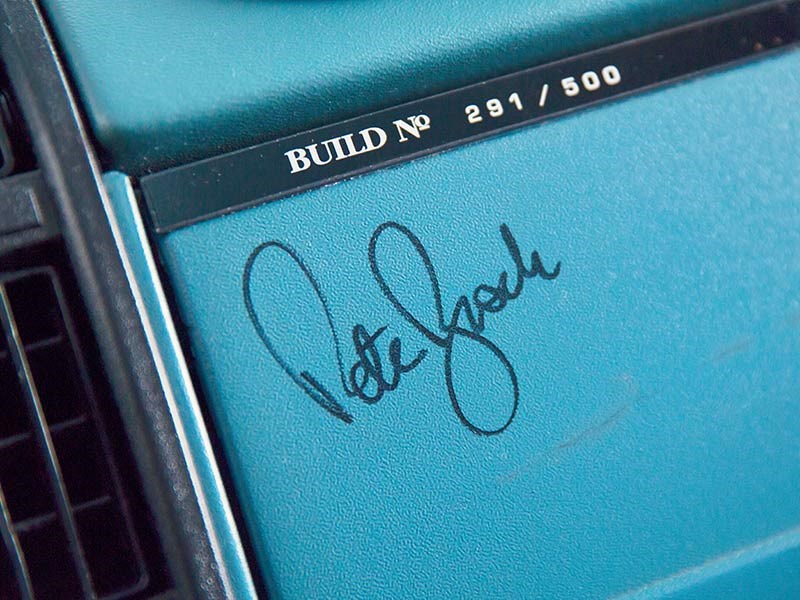 Holden VK Commodore SS Group A

The aussie muscle car that took on the world...
VK Commodore SS Group A
Top ten Holdens #3:
VK SS Group A: ringing any bells? Okay, what if we said 'Blue Meanie'? Ah, right, now those pennies are dropping like Abbott's approval rating.
The VK SS Group A was the first of a line of four models to be dubbed Group A and the VK was the very best of them. Back in 1985, Australian touring car racing switched to international Group A rules and, as well as making Bathurst a truly international event, it also meant that car makers had to build 500 homologation road cars to qualify for Group A events. In a nutshell, the VK SS Group A was the first of those.
Built by Peter Brock's HDT operation in Melbourne, the car was designed to form the basis of Holden's 1985 touring car season, but parts supply dramas meant that Brock couldn't finish all 500 cars by the August 1 deadline, meaning that race teams had to wait until the start of the 1986 season to get their Group As on the track. When they did, of course, history was written.
While it's Peter Brock we associate most closely with the VK Group A, it was actually Allan Grice who had the most high-profile local success with the thing. Grice and co-pilot Graeme Bailey won Bathurst in 1986 (remember the Chickadee car?) in a VK.
Being eligible for international events meant the VK Group A could be raced in Europe. HDT took two cars to Europe for Brock and Allan Moffat, while privateers Grice and Bailey took a Les Small-prepared VK to the Continent and led some races. The VK was raced at major European rounds of the championship as well as the Spa 24-hour event.
As an homologation special, the Group A would have suffered a weight penalty had the engine remained over five litres, so Holden re-engineered the 308 powerplant to create a slightly destroked version of the pushrod V8 with a displacement of 4987cc – just under the limit.
The road cars featured Scheel seats and a Momo steering wheel and gearknob. But these cars weren't luxury cruisers, so the radio was a simple, two-speaker job and you could forget about power seats or electric windows. Sixteen-inch alloy wheels were standard and, while some owners ordered the wheels in white, the standard issue was polished alloy. The homologation package was largely about the body kit for aerodynamics, but the engine also got stronger conrods and a double-row timing chain for reliability.
Driving an SS Group A now is to realise that Commodores were once light on their feet and could really side-step. They steer accurately and there's an almost delicate feel to the controls that has been lost as kerb weights have climbed from the 1340kg of this car to the 1800-plus kilos of late-model Commodores.
The old carburetted engine might seem a bit low-tech, but it has all the torque that helped make the cast-iron 304 such a great engine for a road car.
The standard four-speed manual feels a bit clunky, but that the M21 for you. Anyway, you could always specify the optional T5 five-speed, which was an all-round nicer thing.
JOHN WRIGHT'S INSIDE WORD
The day in March 1984 I met Peter Brock he proudly showed me a length of the turquoise cloth he had chosen for the forthcoming VK HDT cars. It was, I decided, wise to agree with his judgement of it as fabulous, and I soon discovered it was always wise to agree with Brock.
Arguably more than any previous HDT car – with the possible exception of the first one, the SL/E-based VC with its Irmscher alloys – Brock had put more of himself into this car.
The VK Group A displaced the Group Three (Alpine White, Asteroid Silver and Formula Blue) as the HDT flagship. This was the car to qualify Australia for the forthcoming Group A world championship series. It was the first local model to be homologated for international racing and 500 'evolution' variants were required.
The plan was to complete 500 Group As between March and June 1985 for an August 1 deadline, but it soon became obvious that this would be impossible. HDT even failed by 50 units to meet CAMS' revised deal to do 200 by the end of August (to prove the necessary rate of production) and homologation was delayed to January 1986.
By October, the 500 Group As had been completed and a further 50 special editions followed in the next two months. These cars rejoiced in the bewildering name 'HDT Commodore Group A Group Three' and had the full Group Three exterior and interior treatment.
The purpose of my trip to Leveson Street, North Melbourne, had been to drive the two-door HDT Monza in an exclusive for Modern Motor. But we'd been gulled: Wheels published a cover story that month.
It was a sign of the times that Peter Brock wanted to transform the sophisticated six-cylinder Opel coupe into a 250km/h V8 to give HDT more credibility against the Europeans; despite their raw speed, HDT's offerings were generally deemed way downmarket of BMWs. When I criticised the Monza for excessive wind noise, Brock nearly did his block.
A few months later, I phoned Brock about the Group A. "I wish you could drive it, then you'd know how good it is," he said. "There's a rattle in the right-hand rear quarter and I didn't want John Wright to be driving the car before it was 100 per cent. I think it's probably a loose speaker.
"There was a delay (but) we're swamped with them now. I looked around yesterday and the place was white. Now it's blue," he said.
Formula Blue, that is. The road cars were not Mobil 1 blue.
"The race car blue doesn't quite match the interior colour, which is a greenish blue," Brock said. "Phil Zmood [GMH's styling boss] pointed this out. 'No, you've got it wrong,' he said. So he attacked the problem himself. He added a bit of tinter to the race car colour and invented Formula Blue, which goes perfectly with the interior."
Or not.
THE MARKET TREND
If looking like a performance car is all that's needed to build investment credibility, the VK SS Group A has every box ticked. Only 500 were made, plus 50 of the body-kitted Group A/Group 3 race specials, and they confirmed Peter Brock's HDT as a star performer among the world's suppliers of enhanced motor vehicles.
Group A values grew steadily for more than two decades before the mid-2000s boom threw Avgas on performance car prices. VKs with low kilometres or particularly interesting history sprinted towards $150,000, although the majority remained in the $75,000-$90,000 range.
As scorched investors cashed out of HDT cars, enthusiast owners filled the void and helped mitigate the price plunge that savagely affected a lot of earlier Holdens.
SPECIFICATIONS
VK Commodore SS Group A
Production: 1985
Body: 4-door sedan
Engine: 4987cc V8, OHV, 16v
Power: 196kW @ 5200rpm
Torque: 418Nm @ 3600rpm
0-100km/h: 7.0sec (claimed)
400m: 15.0sec (claimed)
Gearbox: 4-manual/5-manual
Suspension: MacPherson struts (f); Live axle, coil springs (r)
Brakes: Discs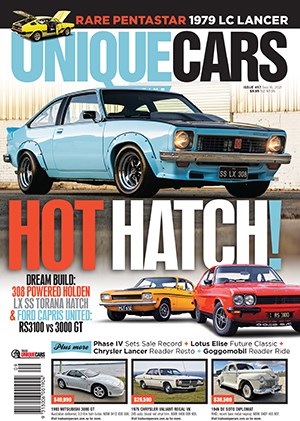 Subscribe to Unique Cars Magazine and save up to 42%
Australia's classic and muscle car bible. With stunning features, advice, market intelligence and hundreds of cars for sale.
Subscribe