1995/96 Holden Commodore VS Executive Ex-Police Car
---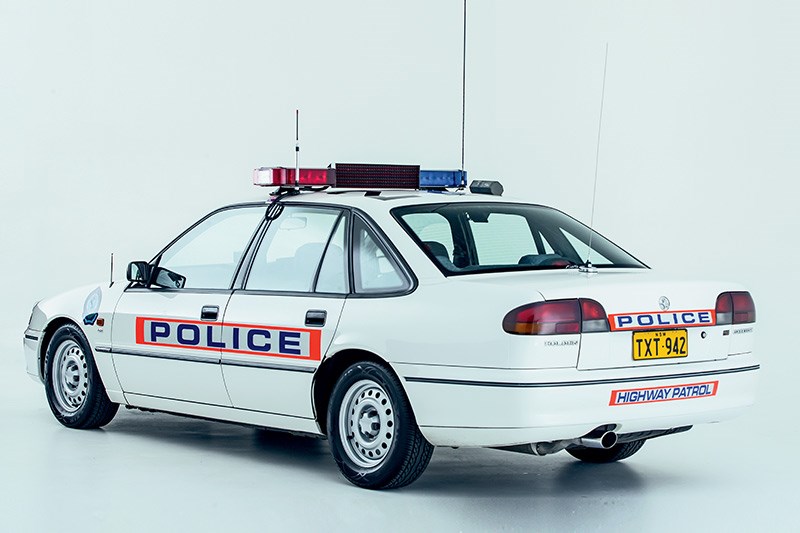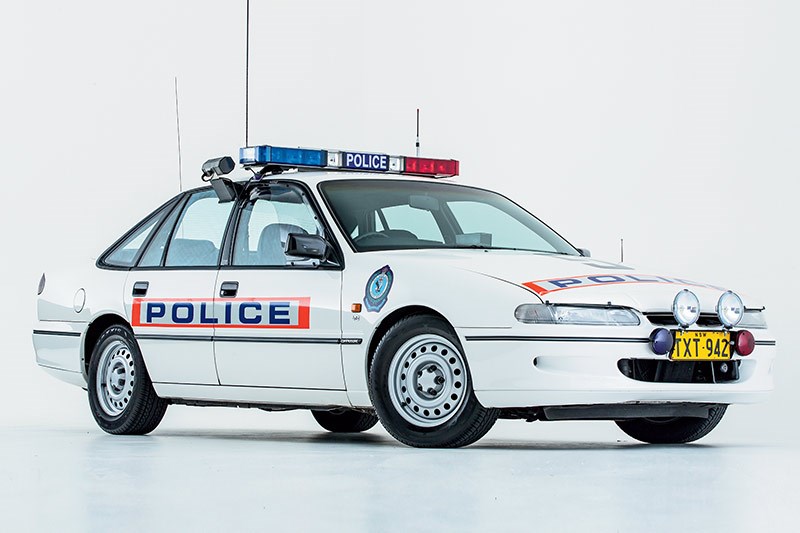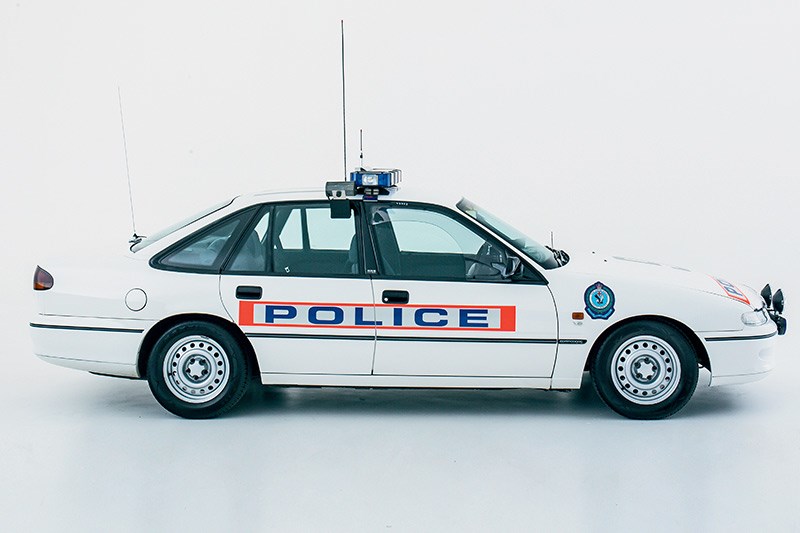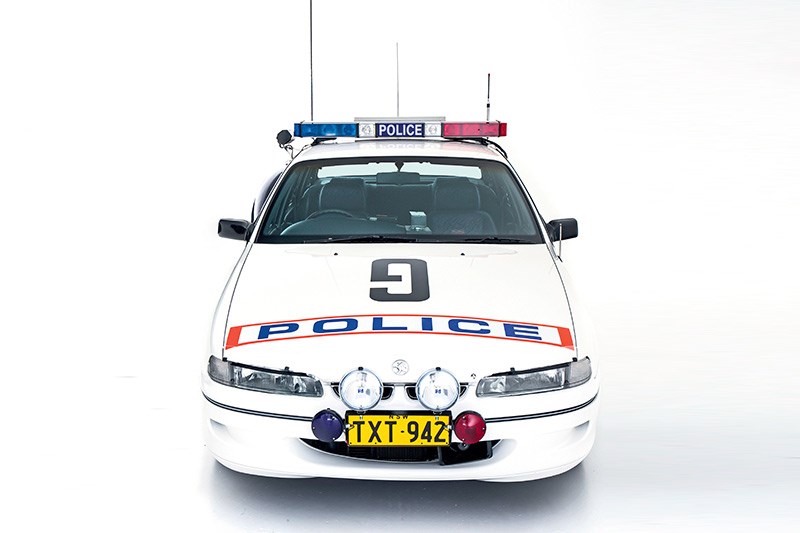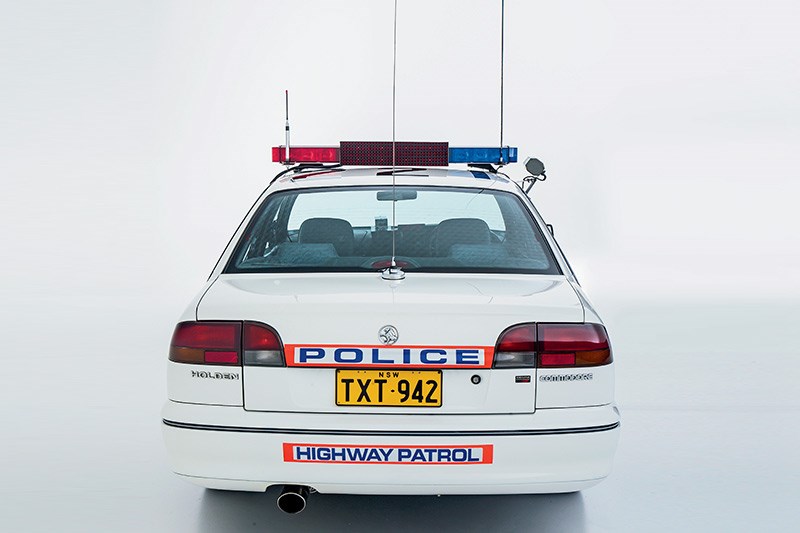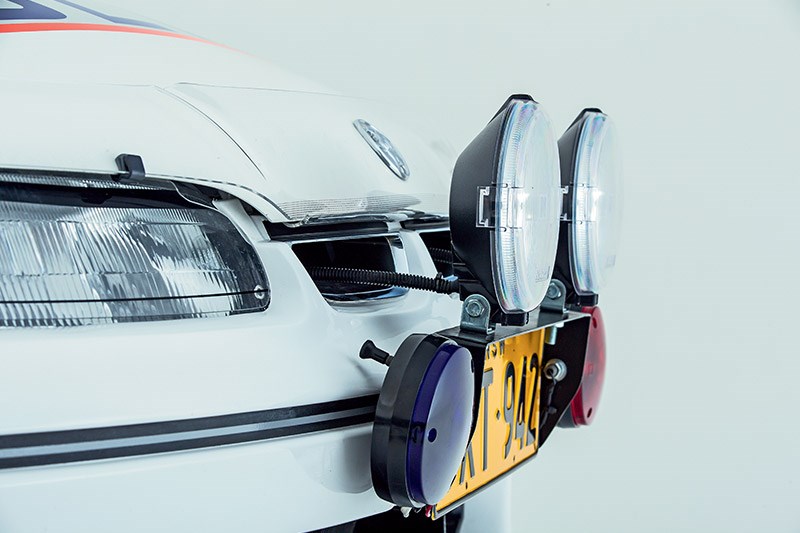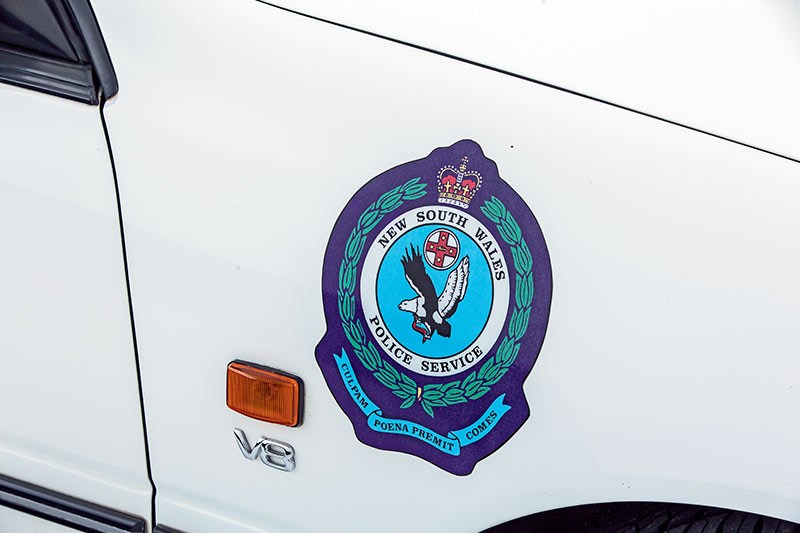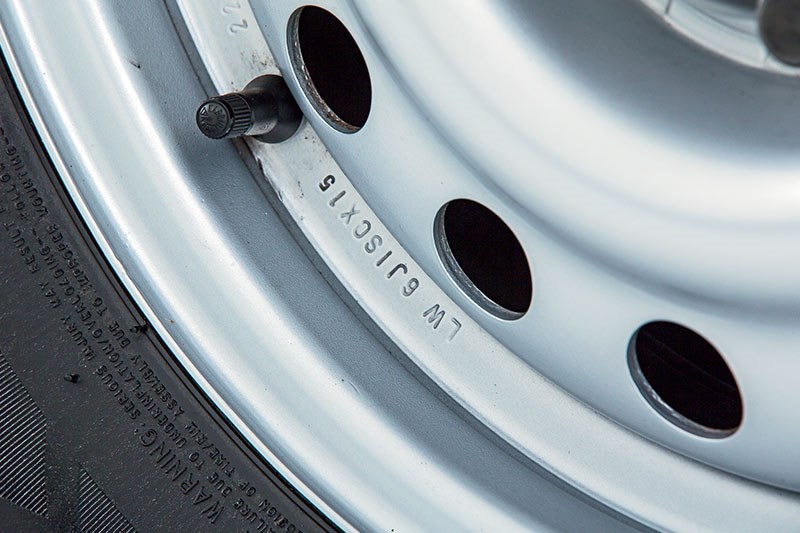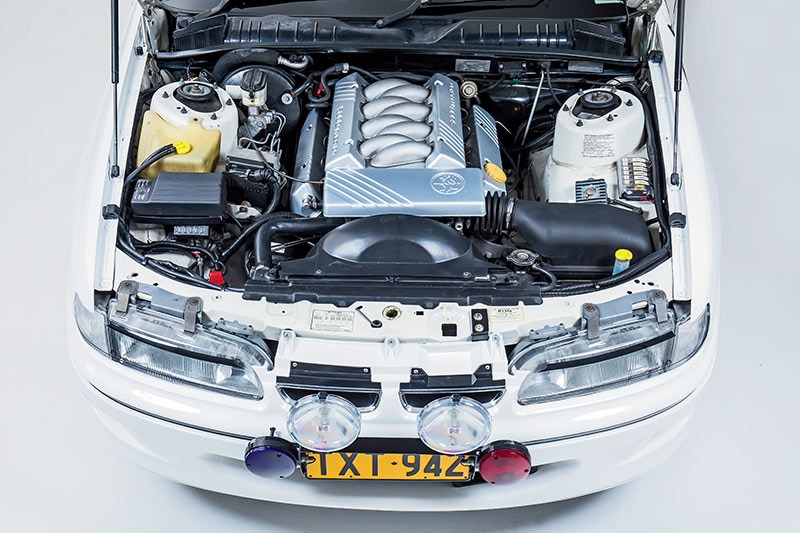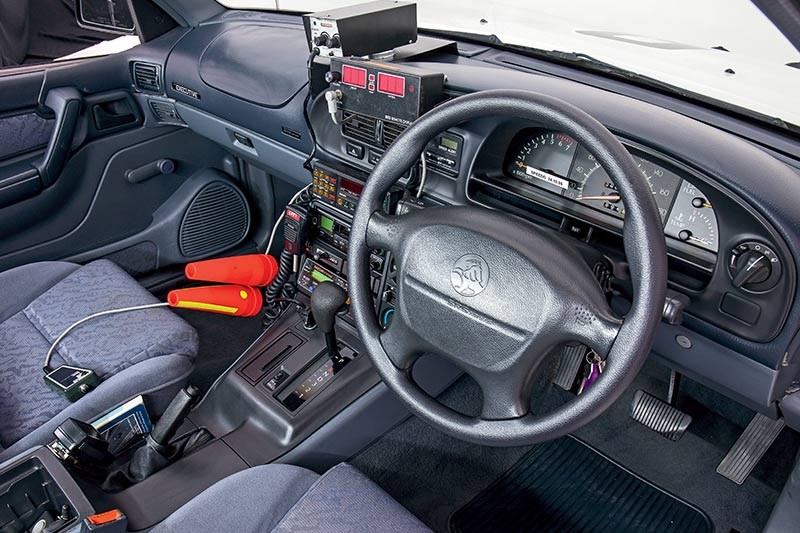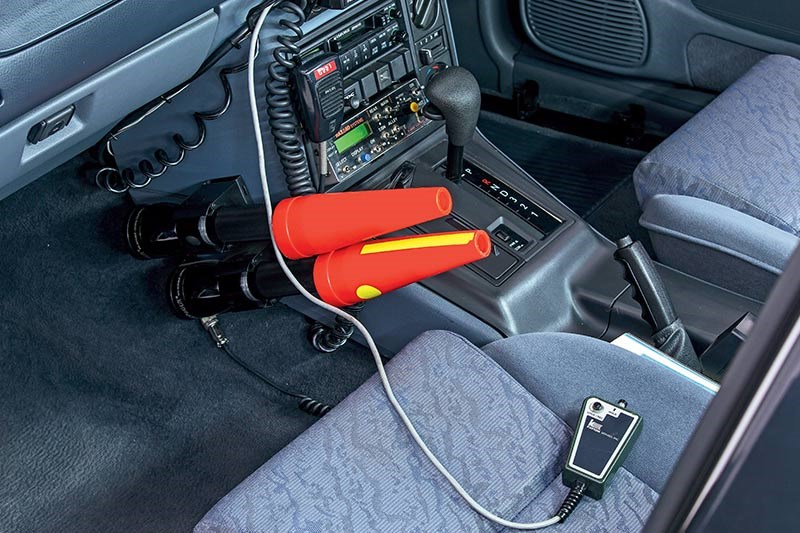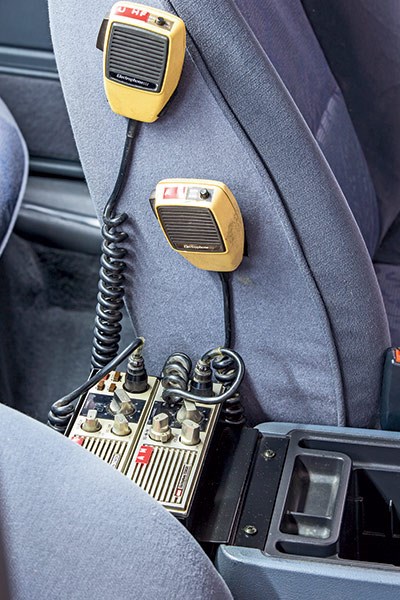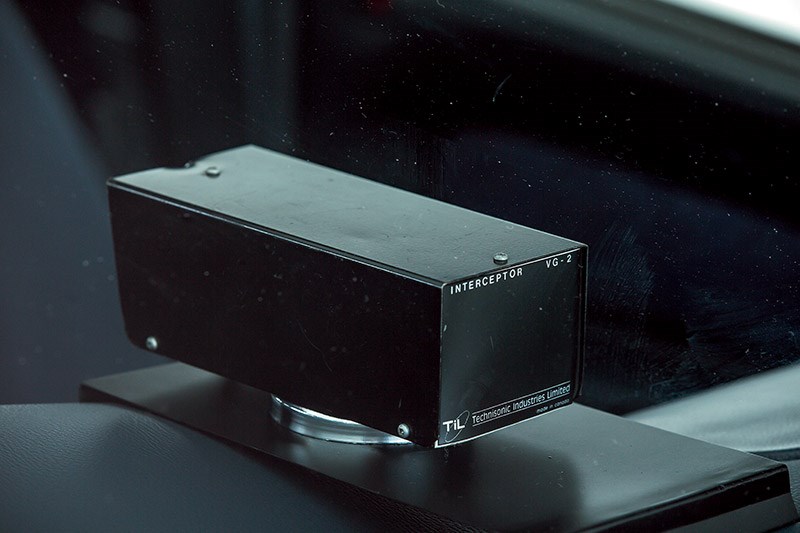 Retired Police chasers part 2 - 1996 Holden VS Commodore BT1 V8
 See part 1: Ford ELII XR8 chaser
1995/96 Holden Commodore VS Executive Ex-Police Car
Owned by Fire & Rescue NSW station commander Russell Airey, this 1996 VS Holden Commodore perfectly represents Holden's 'chaser' or 'interceptor' highway patrol cars of the 1990s. Badged Executive on the bootlid, but with SS seats, dual airbags, ABS brakes, 5.0-litre V8 motor with auto and lowered independent rear suspension (IRS) over plain steel wheels, this car is a Holden fleet-special build to provide all the performance/handling and safety hardware required by police operational requirements at a sharp price. Holden's police cars are usually tagged BT1 however, not all BT1s have the same hardware as Russell's car.
By the time the VS was launched in 1995, Holden had improved almost every aspect of its top-selling family (and police-spec) sedan that began with the '88 VN Commodore. Independent rear suspension (IRS) arrived in 1991 with the VP; standard under Calais and SS (and HSV's sedans) the IRS (and the ABS that arrived with VPII) was built into some police-spec cars, too.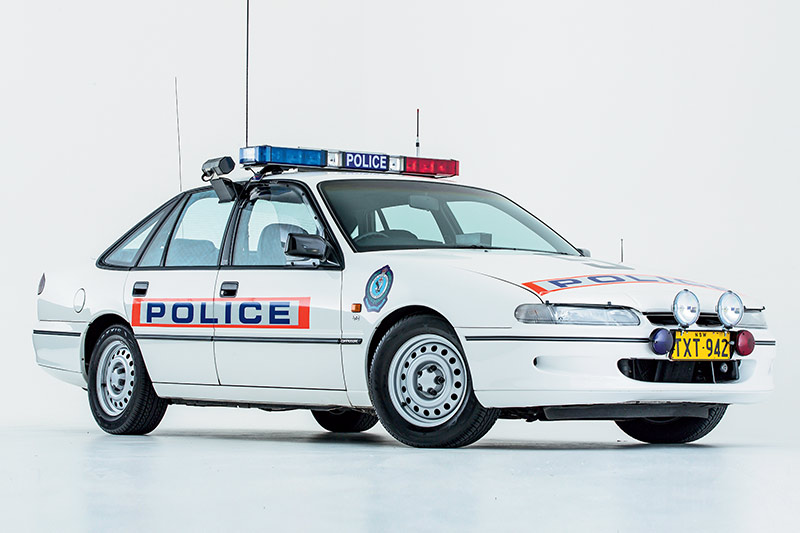 For 1993's VR series, the body was made smoother with close-fit plastic bumpers wrapped around new nose and tail styling. Underneath, there was a significant change in hardware for VR: The front suspension was re-tooled with different strut towers and new struts with better geometry to improve handling, roadholding and braking – especially important for police. Compared to earlier Commodores, the VR/VS's wider track filled out the wheel-arches quite nicely, too.
Inside there was a smooth new dash with adjustable steering column – always an asset for fleet cars and sadly lacking in earlier Commodores – and a driver's airbag. A passenger airbag was made available in the VS.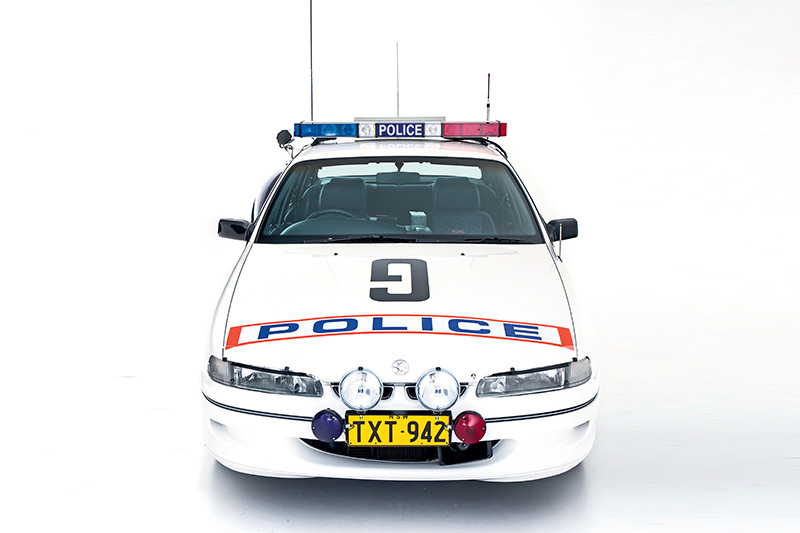 One thing that did remain the same, however, was Holden's lusty V8 engine: even though HSV offered its 185kW/400Nm version of the same Holden Engine Company-built 5.0-litre engine, police cars remained at the standard 165kW/380Nm rating with nothing more than an increased target idle speed in the management system to help keep police car batteries charged, while the car was stationary with flashing lights on. For the 1993 VR series (and of course the later VS) the new 4L60E auto transmission came under electronic control and had a power/economy button that changed the shift points in normal driving.
A distinctive feature of most Commodores built for police use is the silver-painted steel wheels. First seen on VL Commodore Turbos in 1986 this 15x6-inch wheel design was required to cover the bigger front brake callipers fitted to the Turbo. They were christened 'Chasers' or 'Interceptors' in the same manner as the police-spec cars they were fitted to. The suspension behind them for most police-spec cars was Holden's FE2 performance pack of springs, dampers and swaybars.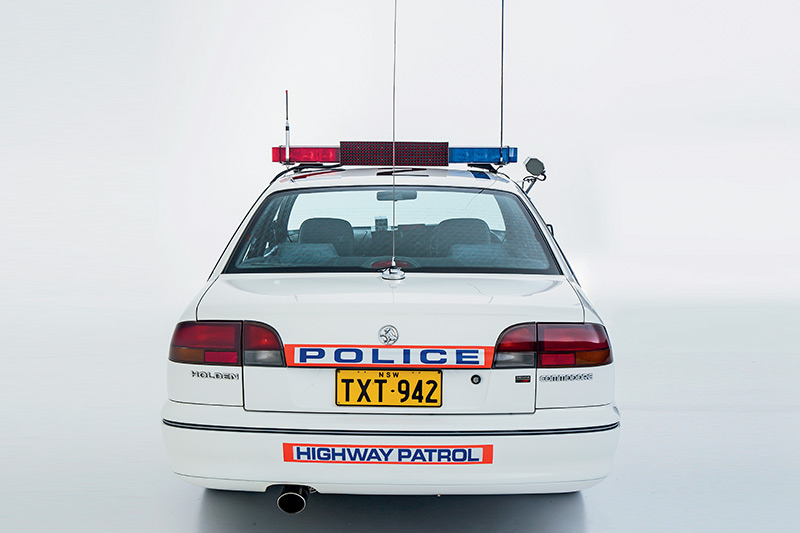 1996 Holden Commodore BT1
This 1996 Commodore Executive BT1 V8 served at Campsie Highway Patrol in suburban Sydney. Being a career fireman, its owner Russell has fond memories of these police cars as he worked side-by-side with them on many incidences.
"My best mate was Highway Patrol and that's what sparked my interest," he says. "I restored a VL Turbo ex-Highway car about 10 years ago. Family life changed, so I sold it but I wanted to get another." His next project choice was easy: "I've always liked these VS-era cars with the fuel injected V8."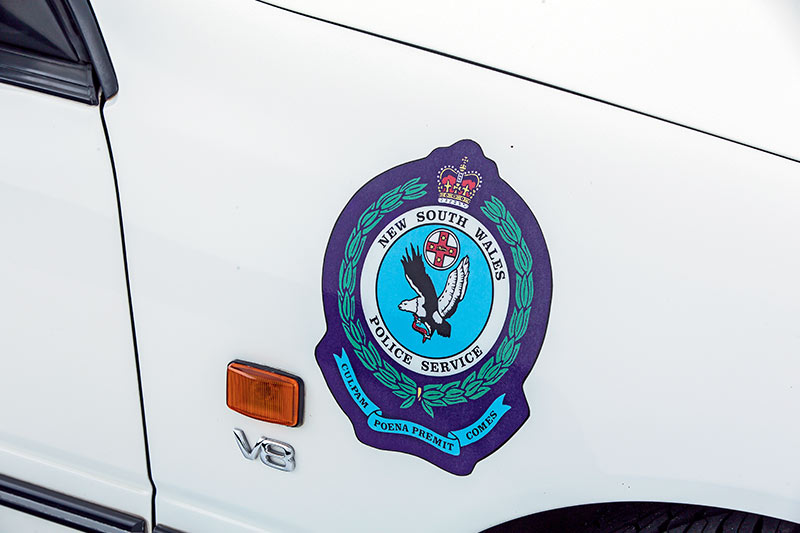 Russell started hunting various sales sites for an ex-HWP Commodore, finding one in Adelaide.
"From its specs, it was likely to be an ex-NSW Highway Patrol car," explains Russell. "I got in touch with the seller and asked him to send me a copy of the inside pages of the handbook and that verified it was a NSW car but it had been over there for 17 years. I did the deal and then had it shipped over."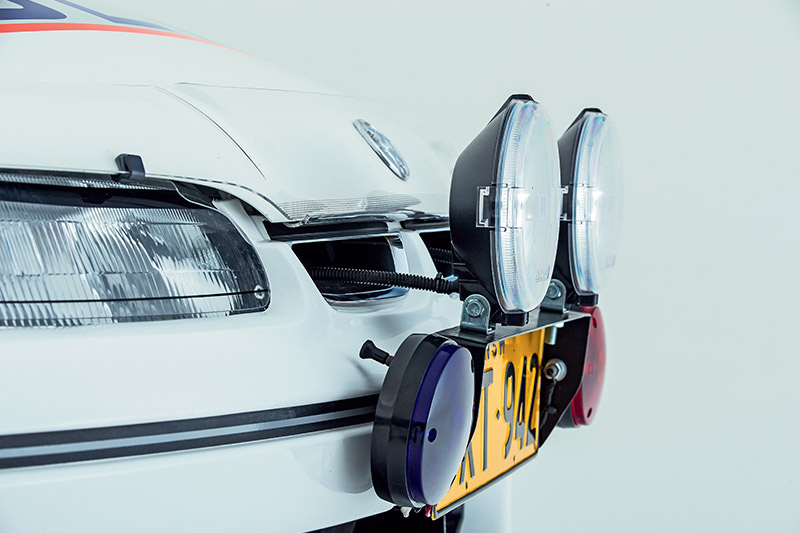 Jamie Gilligan, whom Russell met through another firefighter and who assisted with the Commodore's restoration, continues the story:
"Condition wise, this one was pretty good," he says. "It had been painted at some stage before we got hold of it but the paint was looking a bit tired and hungry. We ran a pad [buffer] over it and give it a good polish. Other than that, we added some new bumper bar covers. Someone had stuck on some shiny chrome-type tape along the sides and bumpers so we removed that.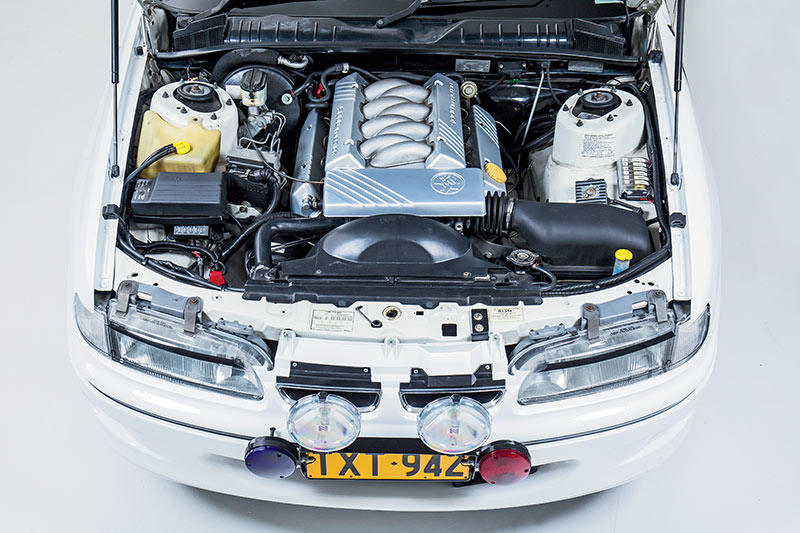 "It had some mag wheels on it – that's common for ex-police cars as not everyone likes the steelies – so we had to track-down and refresh the correct wheels for it. We had to refit the little grille inserts, too.
"But all up, although it was a little more work than the white Falcon, it was a good fun project."
SPECIFICATIONS
1995 HOLDEN VS Executive
BT1 - national police pack.
Engine: 4987cc all-iron OHV two-valve V8 with electronic multi-point fuel injection
Output: 165kW/4400rpm. 380Nm/3600rpm
Gearbox/Driveline: GM 4L60E electronically controlled dual-mode four-speed automatic with lock-up torque convertor. BTR diff with 3.08:1 ratio
Suspension (f): Struts with coil springs.
Power assisted rack and pinion steering
Suspension (r): Independent semi-trailing arm suspension. Anti-roll bar
Brakes: Four-wheel disc brakes: vented front and solid rear. Four-channel ABS anti-lock braking
Wheels/tyres: 15x6-inch steel wheels with 205/65 tyres
 See part 1: Ford ELII XR8 chaser 
Unique Cars magazine Value Guides
Sell your car for free right here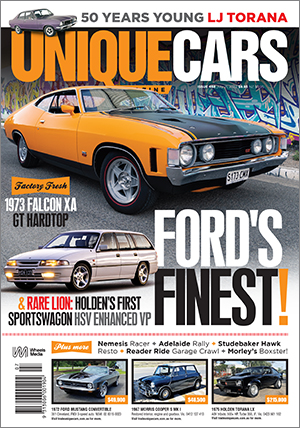 SUBSCRIBE TO UNIQUE CARS MAGAZINE
Get your monthly fix of news, reviews and stories on the greatest cars and minds in the automotive world.
Subscribe