1997/98 Ford Falcon ELII XR8 Ex-Police Car
---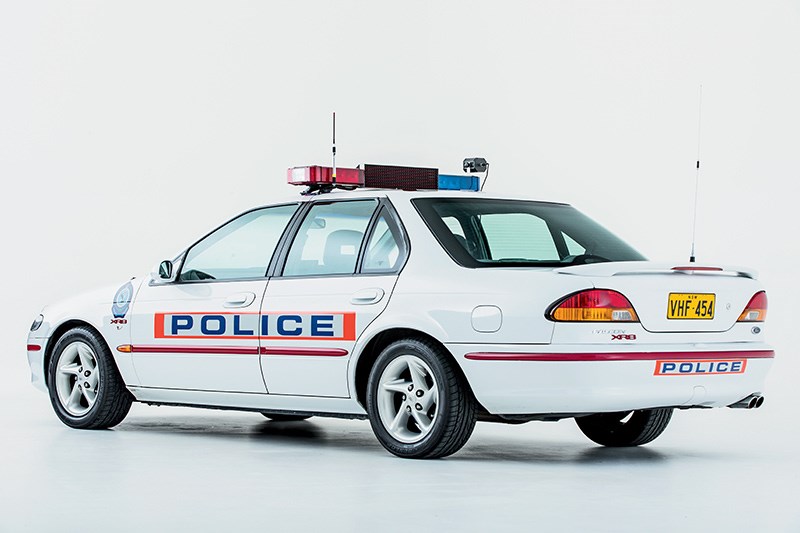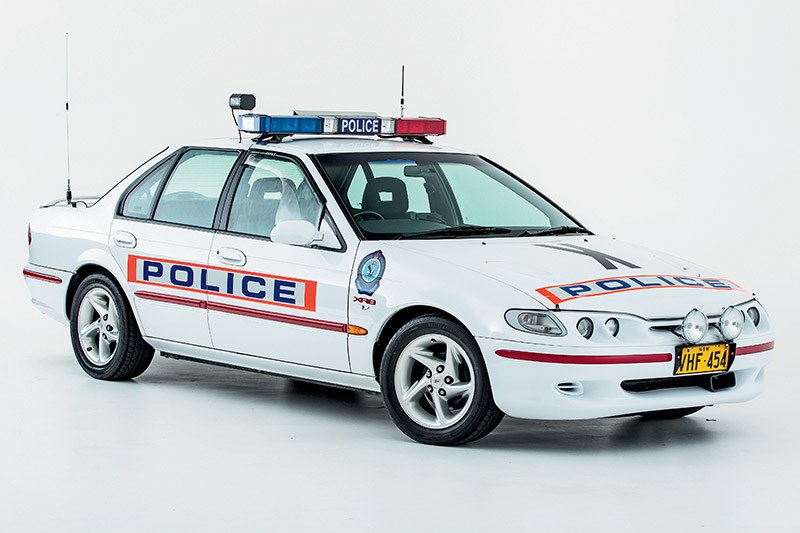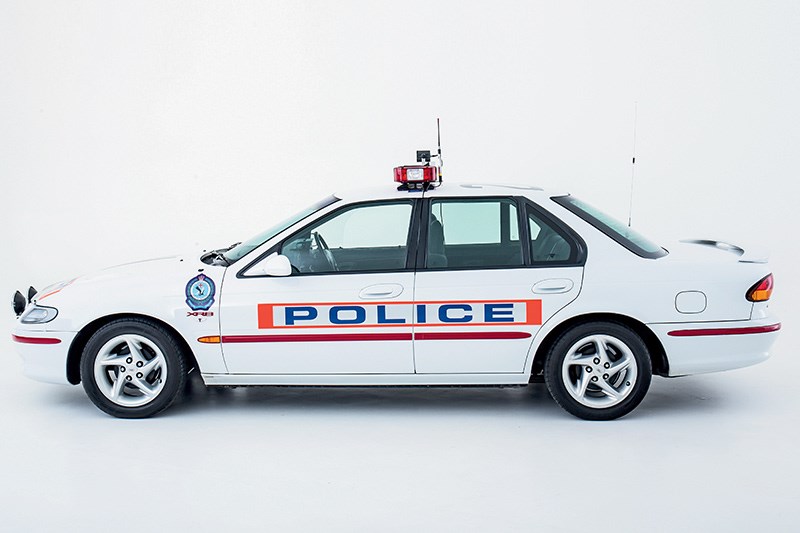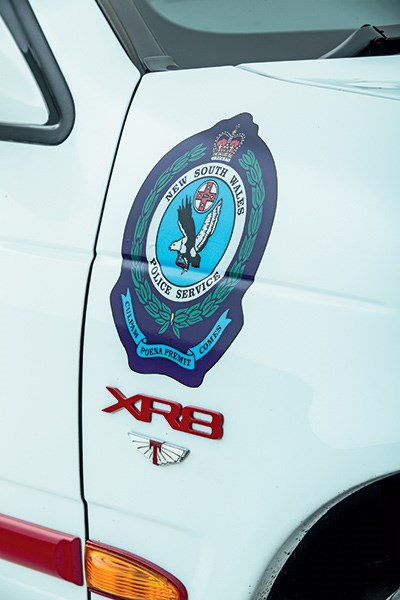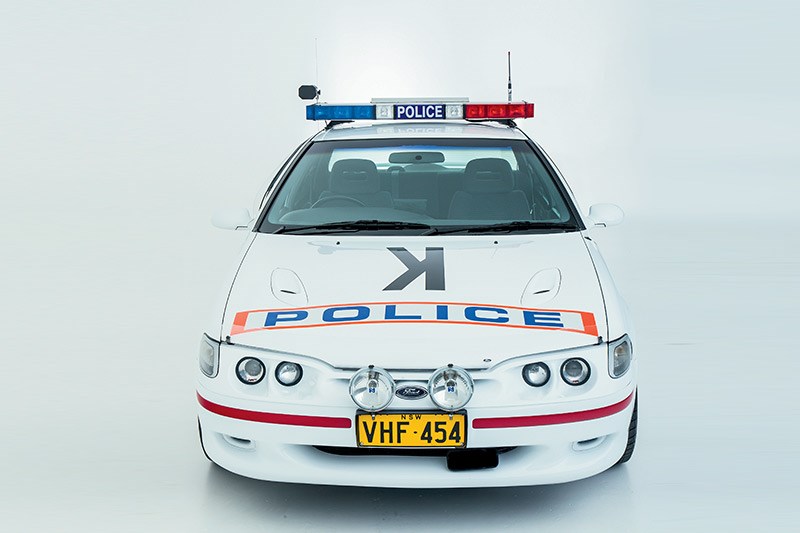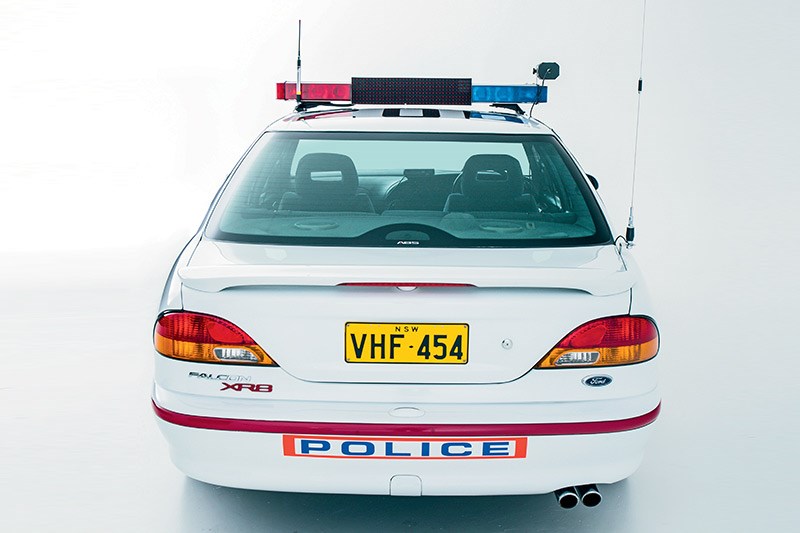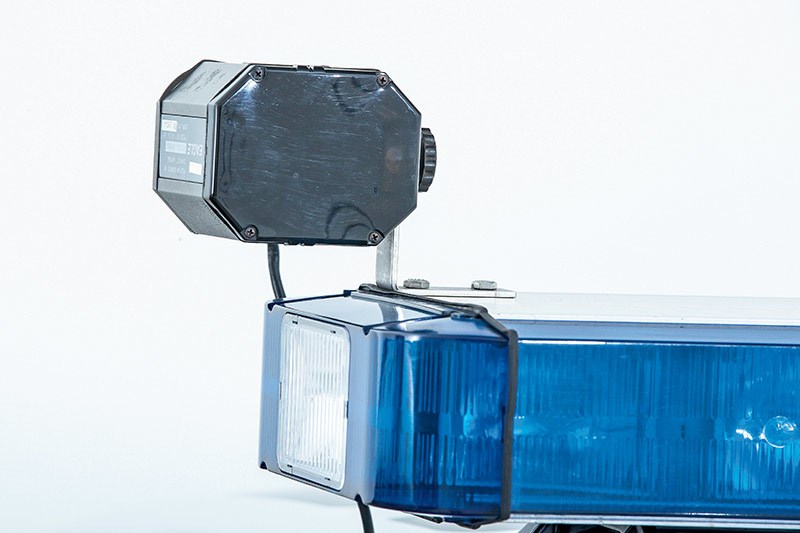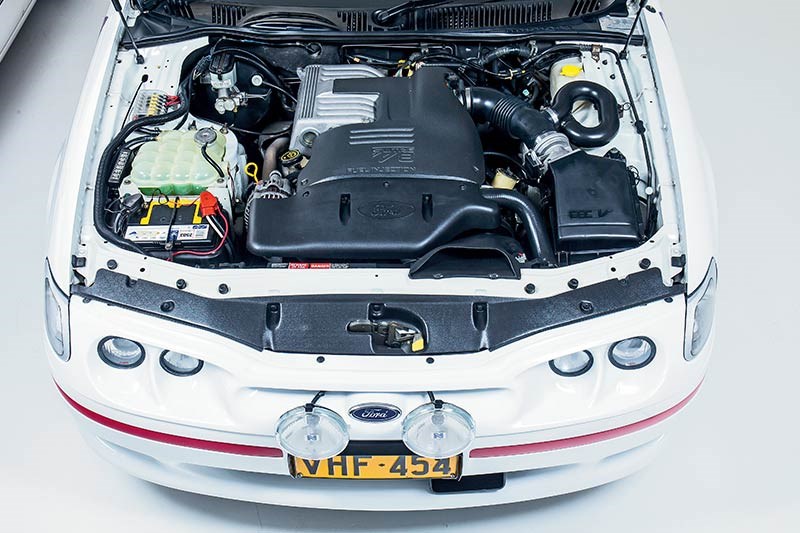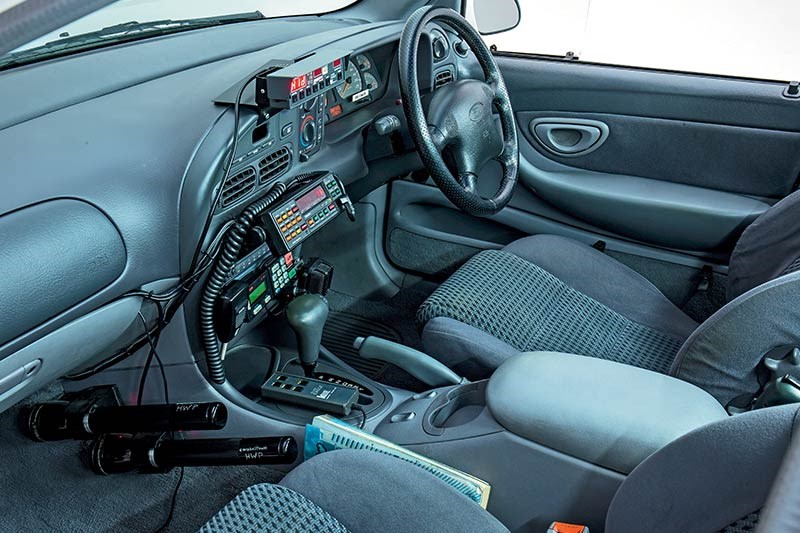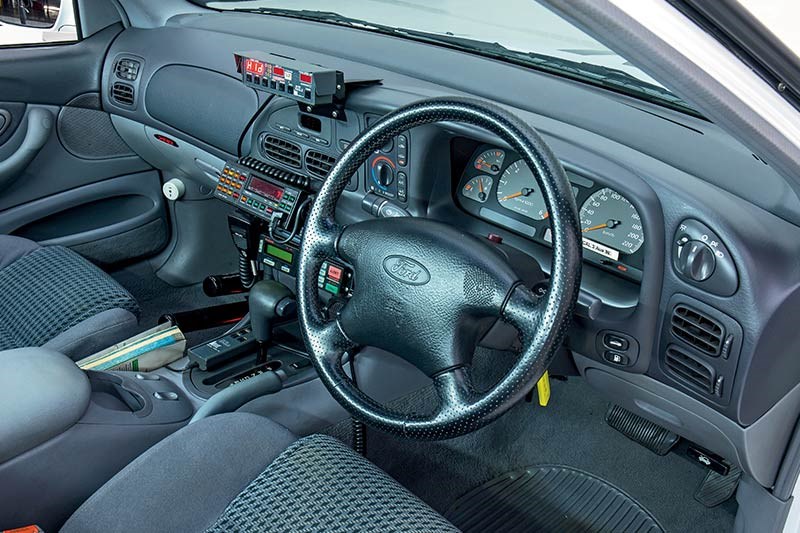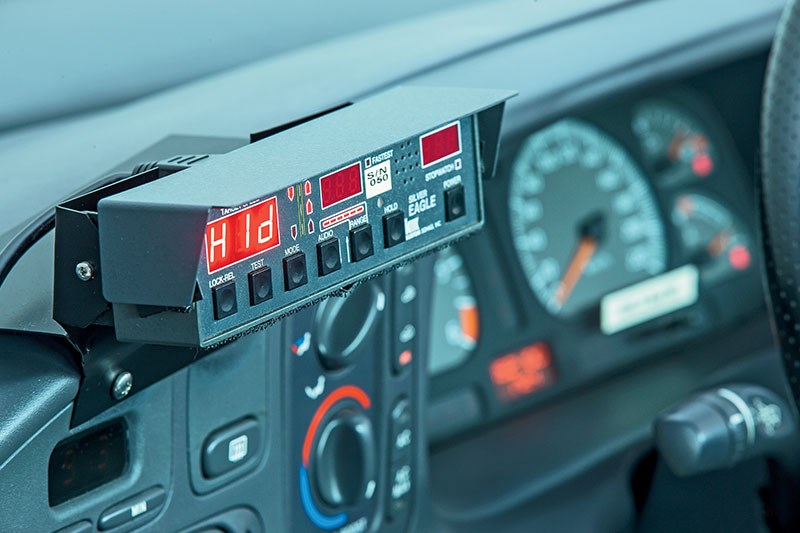 Retired Police Chasers part 1: Ford Falcon ELII XR8 OPT20
 See part 2: Holden VS Commodore chaser
1997-98 Falcon EL XR8
Owned and restored by Jamie Gilligan, this 1998 ex-NSW Highway Patrol ELII Ford Falcon XR8 OPT20 represents the peak of Ford's 1990s EA-EL Falcon generation. Thanks to Tickford's handling improvements, by the mid-90s the EL Falcon XR8 was a respected driving enthusiasts and cop car. After having almost identical engine hardware and tune from 1991, the ELII XR8 picked up a more powerful version of the long-running Windsor 5.0-litre. From the 165kW/388Nm of the EB-EF models (EL claimed 170kW) the new power unit (fitted from around October 1997 into ELII) had 185kW and 402Nm thanks to better-breathing heads and intake manifold and a few other hardware changes.
It was only 15kW on-paper (less than 10 per cent) but the difference between the old and new EL XR8 was like chalk and cheese; as well as more grunt, a 3.45:1 diff (from 3.23 of the earlier XR8) allowed the engine to rev a little higher at the same road speed which gave the car a more willing character. Ford didn't badge the model as Series II – or as a 185 – so there are no external clues for the car's power; it's only with the bonnet up the cast corrugations on the top surface of the 185's better-breathing intake manifold reveal the updated car's extra potential. That's a shame because the 'new' XR8 certainly deserved more razzle-dazzle – then as well as these days.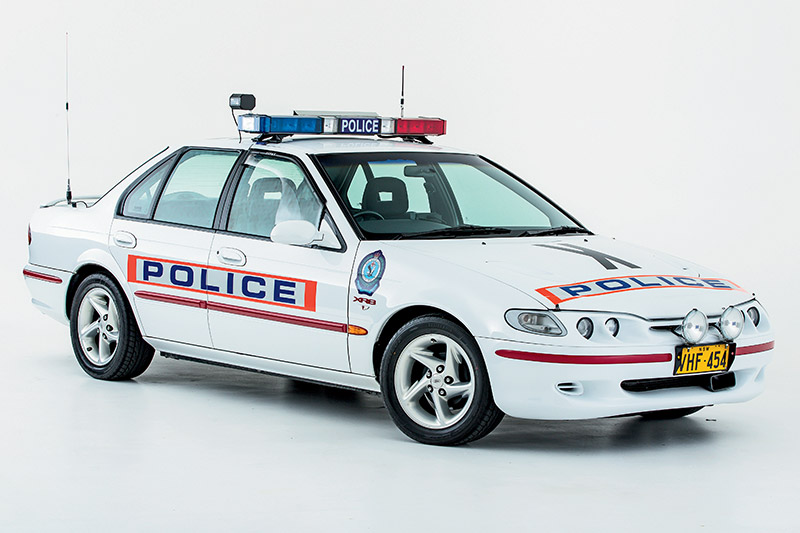 The remainder of the Ford XR8 was the well-regarded Tickford-tweaked package. Up front was the distinctive four-headlight front end debuted on the Tickford-developed XR6 and XR8 Falcons during the ED series – but with visual cues back to the Escort RS2000 of the 1970s. The Falcon's live rear axle (vs Holden's independent system – probably the biggest difference in hardware between the two brands) was set-up with lowered and stiffened springs and specially developed dampers and polyurethane suspension and sway-bar bushes. Most XR8s wore distinctive five-spoke 16-inch alloys and the seats – foamed and formed differently for XR8 compared to the lesser models – received new tartan-style trim. Like the Holden, the four-speed auto featured two modes, accessed by a switch on the centre console.
The OPT20 was developed for police (and other government agencies) to provide a few tweaks for better performance and to satisfy other requirements. OPT20 specs varied depending on the car/model but generally added a fine 2km/h increment speedo (with a calibration ability), a higher-output alternator, power steering and transmission coolers, the Ghia's extra interior lights, extra wiring pig-tails for police radios, a sump guard, and on lesser models, XR8-type suspension and seat foams and plain silver-painted steel wheels. On non-XR models the 180km/h speed limiter was removed (in conjunction with the factory fitment of an alloy tail-shaft) and the auto trans was calibrated to shift at a higher engine revs at full-throttle.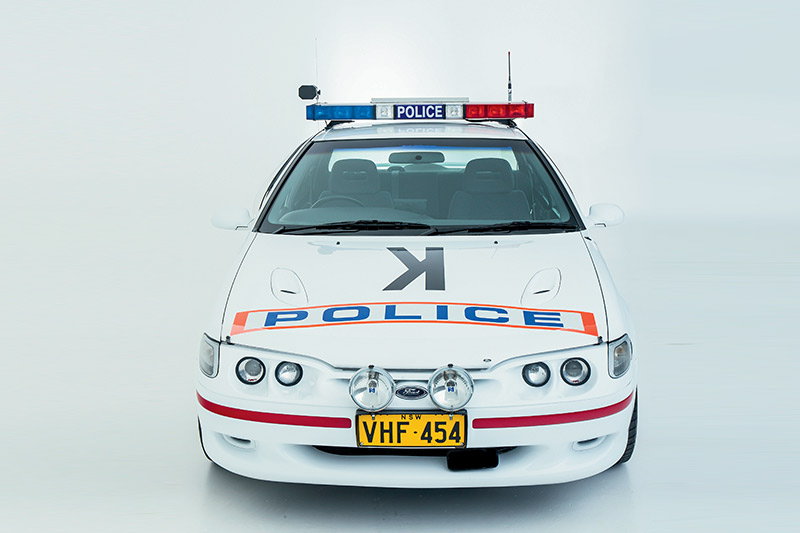 LAURA NORDER
THIS VERY Falcon XR8 served at Campbelltown, NSW. After being decommissioned, it was sold via Sinclair Ford in Penrith west of Sydney and ended up in Coomera on Queensland's Gold Coast. After restoring a Regency Red ex-unmarked Highway Patrol EL Falcon XR8, tradesman panel beater/painter – and former police officer – Jamie Gilligan saw this one for sale and bought it.
"The bloke who bought it after the cops, Brett, was looking to buy a brand-new XR8," Jamie explains of this car's transition to civilian life. "At that time, the new one was the AU [series Falcon]. He went to look at one and hated it! He was directed out to the yard to this car, second hand. He got into it and drove it and loved it. It was only when he got it home after buying it that he realised he'd been sold an ex-police car!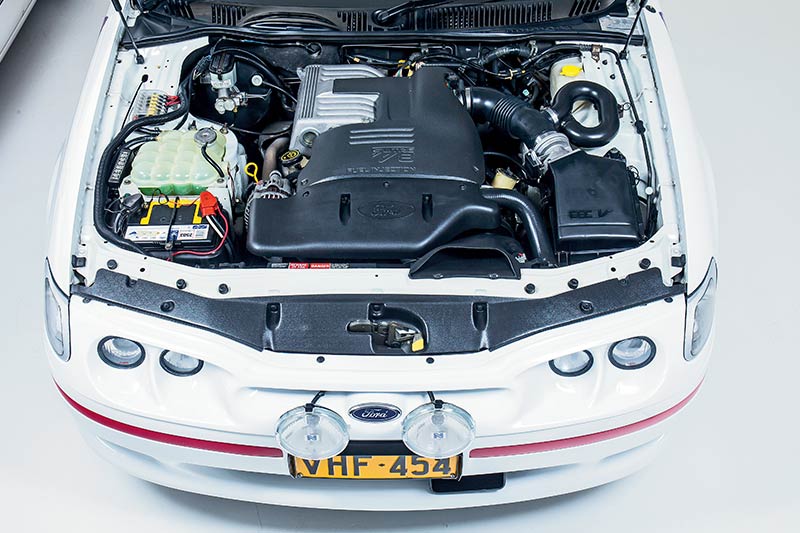 "When I first found it, the owner let me know it was an ex-police car – he still had the handbooks," Jamie explains. "I asked him if he could tell me the original registration number…. As it turned out, I already had a picture of this car, sourced from the internet, from when it was in-service – the original rego plates in the pic I had matched the owner's manual."
Very little body and paint work was required after Jamie bought the car but of course it needed the full suite of police equipment to be installed, which took considerable effort to track down.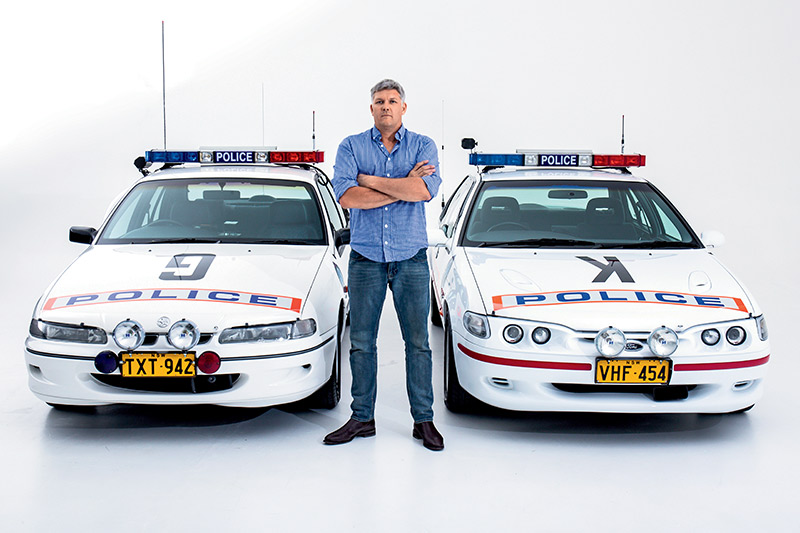 OWNER - Jamie Gilligan,
Sydney, NSW
Jamie Gilligan is a panel beater/painter tradesperson and was a NSW police officer for four years. His time in the cops may have been short compared to some long-serving officers but out of it grew a great hobby of sourcing and restoring former police cars in between tasks at his All Marques Body Repairs in suburban Sydney.
In 2014, Jamie bought an ex-NSW Police Highway Patrol unmarked EL Falcon XR8 car and decided to try restoring it to its in-service condition as a nod to his time 'in the job'.
"I was General Duties, not Highway Patrol," says Jamie. "But these cars were current when I was in the police.
"I thought I'd have a crack at finding all the gear for these cars: all the radios and era-correct light bars," he says. "It wasn't easy! I re-acquainted myself with some of the people I used to work with. I sent lots of emails to various officers. It was a big task. Lots of detective work!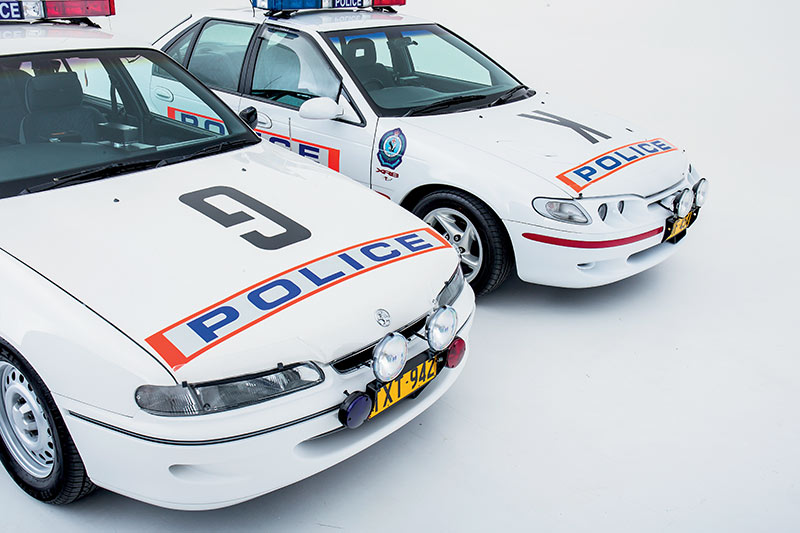 "I eventually got in contact with the blokes who used to drive it and got some pics of it when it was brand new, in-service at Mittagong [NSW police station]. Since that first project, I've done that with the other ex-Highway cars, too."
As well as restoring these two fine specimens in our pics and his own EL Falcon, he's restored another ex-unmarked Panther Mica VSII Commodore for Russell Airey (owner of the Commodore here) so together, the two men own beautiful examples of marked and unmarked versions of Holden and Ford police cars of the 1990s. Jamie has assisted other enthusiasts with police car projects and has another ex-HWP car, an XE Ford Falcon 5.8-litre V8, in-line for restoration, too.
Jamie and Russell also maintain a Facebook page, Classic Pursuit Vehicle Register Inc, as a resource and forum for enthusiasts of classic police cars.
SPECIFICATIONS
1997 ELII Ford Falcon XR8
OPT20 - national police pack
Engine: 4942cc all-iron OHV two-valve V8 with electronic sequential multi-point fuel injection
Output: 185kW/4500rpm. 402Nm/3100rpm.
Gearbox/Driveline: BTR electronically controlled dual-mode four-speed automatic with lock-up torque convertor. BTR diff with 3.45:1 ratio
Suspension (f): Short/long arm, long spindle layout with coil springs. Power assisted rack and pinion steering. Polyurethane bushes
Suspension (r): Live axle with wide-based upper and lower control arms and Watts link. Anti-roll bar. Polyurethane bushes
Brakes: Four-wheel disc brakes: vented front and solid rear. Four-channel ABS anti-lock braking
Wheels/tyre: 16x7-inch alloys with 225/50 tyres
 See part 2: Holden VS Commodore chaser
Unique Cars magazine Value Guides
Sell your car for free right here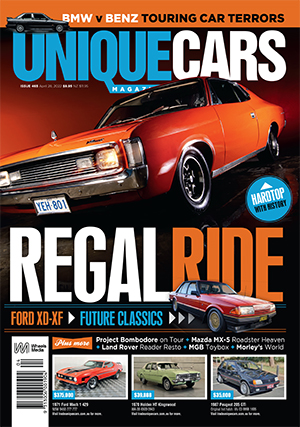 SUBSCRIBE TO UNIQUE CARS MAGAZINE
Get your monthly fix of news, reviews and stories on the greatest cars and minds in the automotive world.
Subscribe