1970 Ford Capri 1600 GT Review
---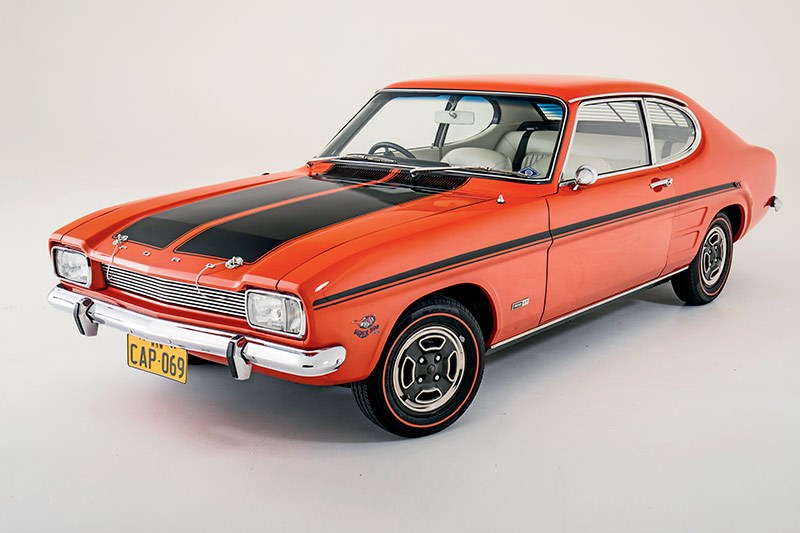 Here's living proof that you don't need a giant V8 to have an eye-catching car - meet the Mk1 Capri
Three utterly different Fords have carried the name 'Capri' but only one carried it off. The 1961 Consul Capri looked better than it went or sold. And Ford Australia's convertible succeeded neither at home nor in the US market for which it was designed.
The Capri was one of several exciting new European cars to arrive in the late 1960s. Starting with the Fiat 125 in the first quarter of 1968, a number of sports sedans and coupes became available but the Capri was the first coupe in the $3K zone. The Mazda R100 followed in June and the Torana GTR in November.
The locally assembled Capri was released in April 1969 and, blessedly, there was no entry level 1.3 to earn scorn. Both variants were manual 1600s, the $2600 Deluxe with 52kW $2600 and the $2950 GT with 65. All came with a sweet-shifting four-speed manual until automatic transmission hit the options list in 1971. It's worth noting that some sports models of the era still had column shifts. These included the Fiat 1500 Mark III which was replaced by the 125 in 1968, the redoubtable and unique Renault 16TS and that consummate touring car, the Peugeot 404.
It's also true that the Capri was more stylish to most eyes, offering the promise of more urge than its four-cylinder engines could deliver.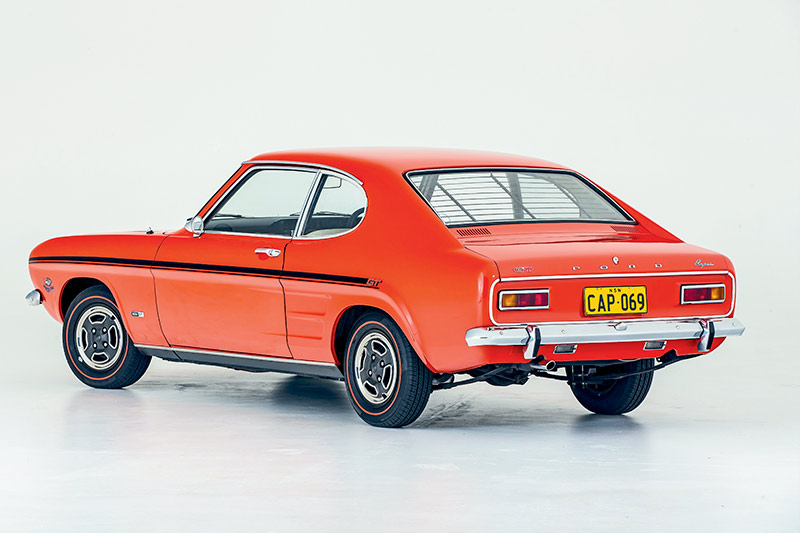 The Capri was half a decade behind the Mustang making it one of the last cars created under Ford's international Total Performance philosophy. The sixties really did swing for Ford under Henry II and his marketing dynamo Lee Iacocca who conceived 'Total Performance'. In 1963 he even persuaded Henry to try to buy Ferrari!
This Mustang-inspired coupe, which debuted at the Brussels Motor Show in January 1969, was an immediate success. We think of the Capri as English but more were made in Germany. They were made in Dagenham and Halewood but also in Cologne, Saarlouis and in Genk (Belgium).
The advertising campaign branded the new Capri 'The car you always promised yourself', which turned out to be a self-fulfilling prophecy for 1,886,647 customers (half a million of 'em in North America) by the time the last one rolled off the line six days before Christmas 1986.
This slick coupe would have been the Ford Colt (son of Mustang, and 'Colt' was its project name) but Mitsubishi owned the rights. 'Capri', despite Consul baggage was a good second choice. Following 'Cortina' it was Ford of Europe's second Italian model name.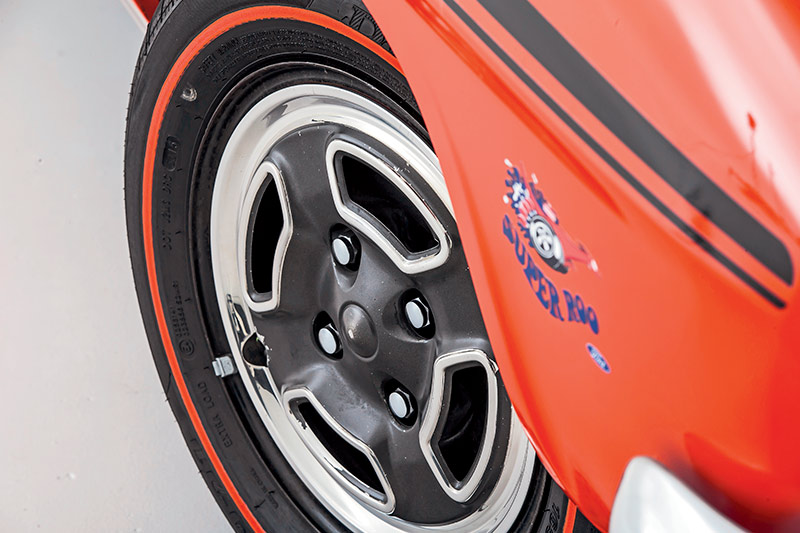 In its February 1970 edition, Wheels magazine compared the GT variant with the exciting new Torana GTR, which unsurprisingly proved much quicker with a 17.2 standing quarter mile compared with the 1.6-litre Capri's 18.5. But Ford Australia's answer to the Torana sixpack challenge was imminent.
On February 24, 1970 the 3-litre Capri V6 went on sale, priced at $3230. This newcomer rewrote the performance rules for cars of its size and had Mount Panorama written all over it. Not literally, but it did cash in on the GTHO's cachet with bonnet pins and Super Roo decals. Here was the marketing genius of Ford Australia managing director Bill Bourke at work.
At once Bourke linked the V6 with the Falcon GT while distancing it by calling it the 3000 V6, rather than the 3000 GT as it was known in the UK. The 1600 GT was renamed the XL. Both engine and gearbox were fully imported.
The 3000 V6 was assembled with 40 per cent local content. There were vibrant new colours including a smart metallic olive green and a very light ice blue. The bonnet got matt paint and a huge scoop. Beneath it sat a reworked version of the Zodiac 3.0-litre V6. Some pundits had predicted Ford Oz would use the heavy Falcon six which would have been a recipe for lack of balance and terminal plough understeer.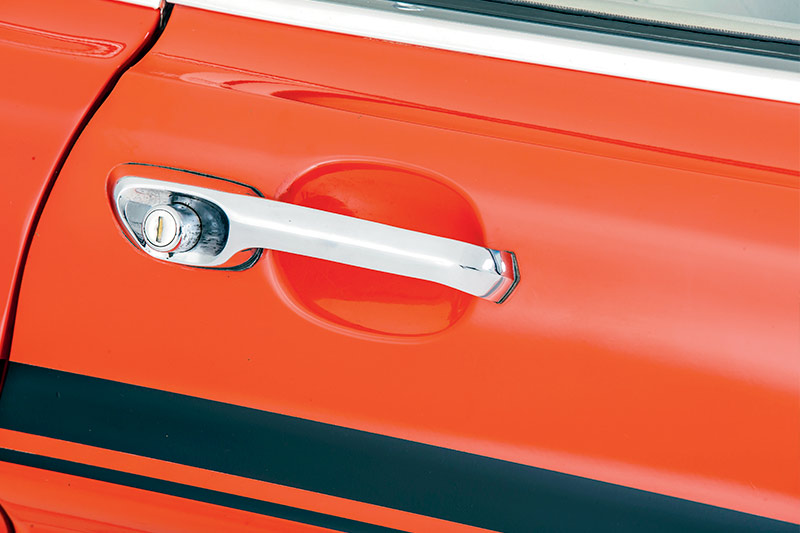 Even so, the V6 understeered more than its four-cylinder siblings. Leaf springs and narrow five-inch Rostyle rims did it no dynamic favours either. With three and a third turns lock to lock on a 10.35 metre turning circle, the steering was low-geared but no more so than, say, a Fiat 125's.
The 3000 V6 was low-geared in the fashion of the era. At its maximum speed of 114 miles per hour, engine rpm were 5,600. An overdrive would have been ideal but the Capri's low floorpan precluded this. To make the gearbox more compact, Zodiac Mark IV internals were used in a Zephyr Mark III casing.
Even so, it was not the best handling car on the road with the narrow-tracked rear-end showing some willingness to wag. Leaf springs and standard five-inch rims made a sturdy contribution to such waywardness. At three and third turns lock to lock on a 10.35m turning circle, the steering was quite low-geared.
At 1070kg the 3000 GT was 155kg heavier (say two adults) than its four-cylinder predecessor but 38 extra kW and double the torque cancelled that penalty two or three times over. It would cover the zero to 100km/h sprint in 10 seconds. Few cars in the price class (read also: Bathurst class) could match its standing 400m time of 16.8 – at least until the XU-1 boomed out its own challenge a few months later.
An extremely youthful James Laing-Peach, writing in the June 1970 edition of Wheels magazine, opined: "Our cryptic summation of the four-banger Capri was – getting to be a motor car rather than just a means of transport. Feel assured the Capri V6 has gone the whole way – it is a real motor car."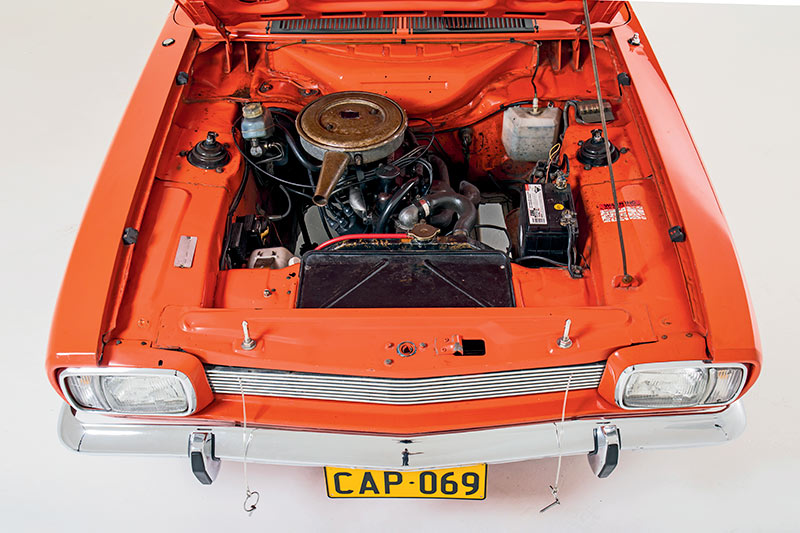 The Capri 3000 V6 had a fantastic road presence and the relatively low numbers in which it was sold gave it a real exclusivity. How I coveted one in 1970: my friend's dark green car so often parked outside in the street would have filled the bill;
If only!

CAPRI MARKET GUIDE
The Capri represents a generation preceding the LX Hatch. A child of the 1960s, this mini-Mustang arrived in Australia just as the first LC Toranas were starting to appear on local roads.
German designed, the Capri was one of the very first 'world' cars. Three versions came to Australia initially, followed some years later by a small batch of the RS3100 model.
First here in 1969 were the basic 1600 Deluxe and 1600GT. 3.0-litre cars would follow some months later. The 1600GT we have here was available for less than a year before being replaced by a more insurance-friendly XL model.
A short production life and slow sales make the 1600GT very scarce indeed, however none of the locally-sold Capris can be considered easy pickings. Most common are 3.0-litre V6 cars, but prices are inconsistent. Some cars have been advertised at almost $50,000 while others in similar condition were below $35,000. Manual versions generally cost more than the three-speed automatic.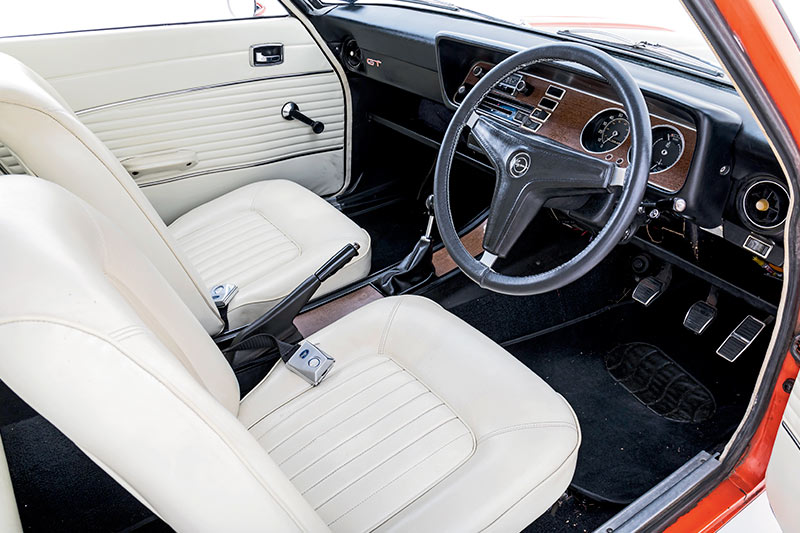 Head to a meeting of Historic racers and there will likely be a clutch of 3.0-litre cars; most of them authentic but occasionally including a converted 1600. Looking the part is half the battle and only an issue if a vendor attempts to present a non-genuine car as something it's not.
A more common scenario for 1.6 litre cars saw them serve as 'donors' for V8 engine transplants. Most have small-block Ford V8s but cars recently for sale have had Holden and Chevrolet blocks. Prices are in keeping with current V6 values however long-term prospects for cars with non-genuine engines aren't rosy.
Just 25 Capri RS3100s were officially imported; qualifying the model for Improved Production racing. Very few competed and the remainder occasionally appear in the market. Prices should now exceed $65,000.

CAPRI OWNER
Peter Kefalouros
sydney, NSW
Believe it or not, Peter bought his Capri to do a V8 engine transplant… but after receiving strong encouragement in the form of plenty of thumbs-ups at, and several 'Best Classic' and 'Top Tudor' trophies from, various Sydney shows for his little four-cylinder Capri, he's having second thoughts!
"I bought it in Perth and had it trained over," Pete explains. "I bought it sight unseen – but from looking at a whole lot of high-res pics. It replaced a car I had last year, another red Capri that was stolen from my driveway one Sunday."
Dammit! "I used to have an XY Falcon GT but I sold that in 2014 to help with some property finance," he continues. "This one has some cool old-school stuff; a louvre on the rear window, carpet on the rear parcel shelf and Voxson speakers! I've kept it all!"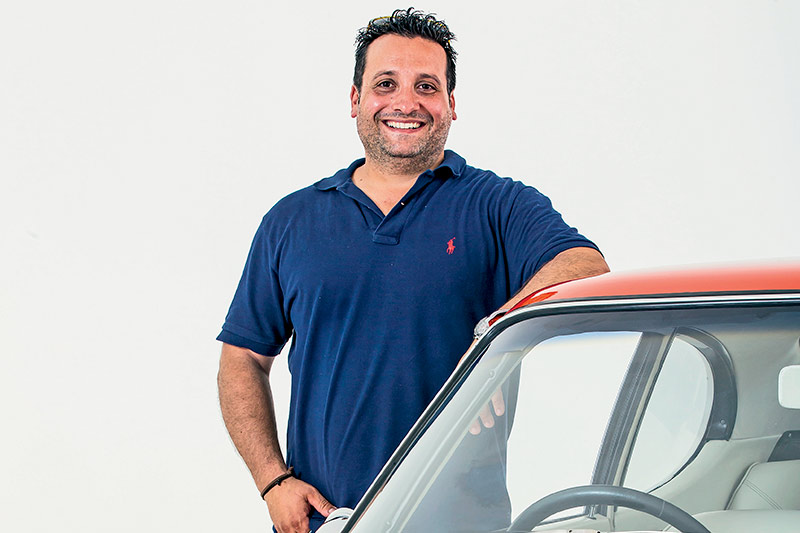 Mechanically the car retains its original specification 1600cc four-pot and four-speed and as you can see from our pics, with the intended V8 transplant, Peter hasn't bothered to restore or detail the little four - yet!
Since buying the Capri, all Peter has done is fix some minor paint issues (including painting around the grafted-in second exhaust cut-out for the now-unlikely V8 exhaust) replace the stripes (thanks to Nippy Signs in Sydney) and add red-band tyres.
V8 or not, Peter intends to do plenty of cruising with Sydney's Grand Tourer Muscle Car Club and the Northern Beaches Muscle Car Club.
"I want to thank my wife Dimi for putting up with it!" laughs Peter. "My kids James and Nicola love coming cruising with me."
SPECIFICATIONS
1970 Ford Capri 1600 GT
BODY: Two-door coupe
WEIGHT: 965kg
ENGINE: 1.6lt OHV in-line four
TRANSMISSION: 4-speed manual (auto optional)
SUSPENSION: Macpherson struts (f) Live axle with leaf springs (r)
BRAKES: Disc front, drum rear
POWER & TORQUE:
65kW @ 5400rpm,
130Nm @ 3600rpm
Unique Cars magazine Value Guides
Sell your car for free right here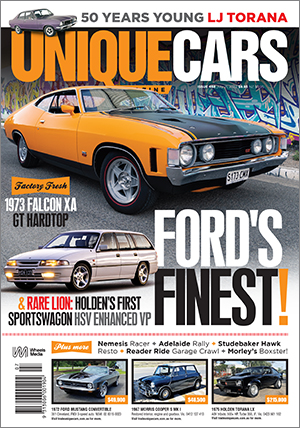 SUBSCRIBE TO UNIQUE CARS MAGAZINE
Get your monthly fix of news, reviews and stories on the greatest cars and minds in the automotive world.
Subscribe