Ford Capri V6: Buyer's guide
---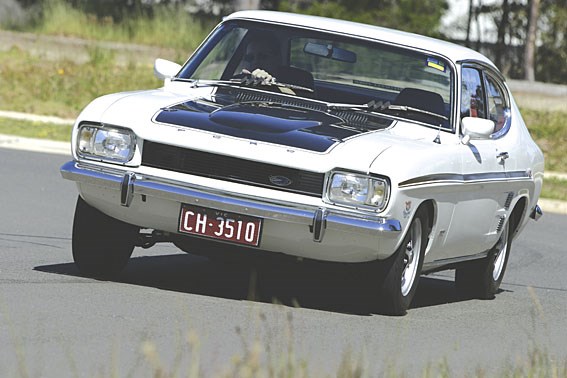 Ford Capri V6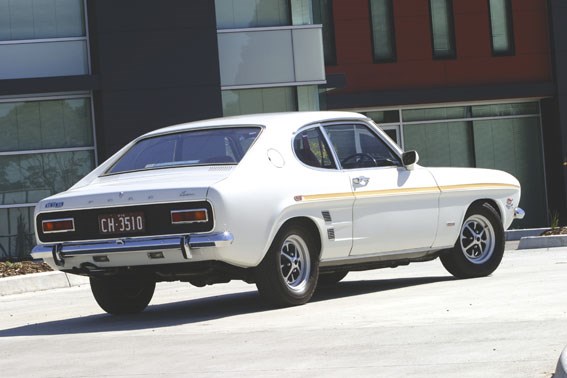 Ford Capri V6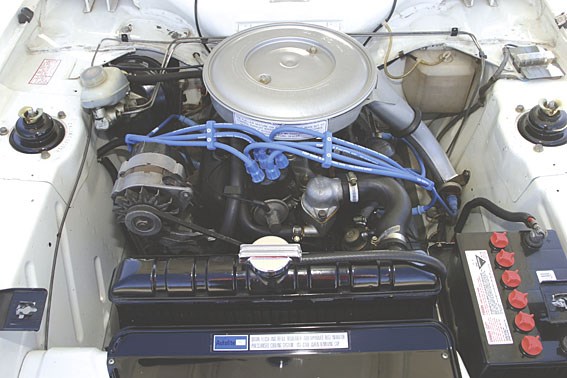 Ford Capri V6

Often lumped with the "mini Mustang" tag, the Capri has become highly desirable, particularly in V6 form
Ford Capri V6
Being saddled with the `mini-Mustang' tag and all its attendant responsibilities was a big challenge for the 1.6-litre Ford Capri that arrived on the Australian market in April 1969.
Work on the Capri had begun in 1964, just as Mustang fever was taking effect. Why the design took four years to come to fruition is unclear, especially since the final product was conventional in the extreme and with more than a few avoidable flaws. In four-cylinder form, the Capri offered European buyers an affordable means of jumping on the `pony car' bandwagon plus obvious potential for additional performance. The styling was a well-executed variation of Ford's long bonnet/short boot concept and even predated the Mustang's use of a recessed rear window but there was – in Australia at least – the little matter of price vs excitement.
Considering that it was pitched into territory occupied by six-cylinder Valiant Pacers and Holden's new GTR Torana, sales of the $2950 Capri 1600GT were remarkably good. However, cute looks and clever marketing couldn't totally mask the 1600GT's shortcomings and enthusiast buyers were forced to sit on their wallets for almost a year while awaiting the arrival of the more powerful 3000GT.
By comparison with the somewhat bland presentation of British and German versions, the V6 Capri offered to Australian buyers in February 1970 was a bit of a `boy racer' special, complete with crude bonnet pins, sidewinder stripes and `Super Roo' stickers. British `Rostyle' pressed steel wheels were standard with locally made Minilite-replica rims optional.
The 2994cm3 engine was lifted from Ford UK's big and stodgy Zodiac. In the Capri's sizeable engine bay the compact V6 looked a mite puny but its 107kW represented a 38 percent power boost over the 1.6-litre GT and its 69kW. Weight increased by 155kg to 1070kg.
Four-speed manual transmission was standard until 1971 when buyers were offered the option of a Borg-Warner three-speed automatic. The upgraded model that appeared for 1972 included replacement of the protruding bonnet pins with flush-mounted locks and improved seats.
Local Capri sales ceased in 1973 and we were denied the chance to experience the hatchback Capri II launched in February 1974. Among the last Series I cars built in Britain were 248 RS3100 Capris; produced as `homologation specials' for British Touring Car racing. Ambitious pricing and the oil crisis flattened demand and late in the year 50 of the unsold cars wound up in Australia. During the late 1970s and early `80s a phalanx of Capris dominated the 3-litre category of the Australian Touring Car Championship. 1981 saw Colin Bond and Steve Masterton finish 3rd and 4th outright in the title, while at Bathurst Bond finished 8th in a crash-shortened race.
The Capri II offered a variety of engine and trim combinations, culminating in the well-appointed 3.0-litre Ghia. As the fuel crisis took its toll on anything V8 powered, North American interest in the Capri – that had been sold by Lincoln-Mercury dealers since 1970 – was rekindled and the II sold in reasonable numbers until imports ceased in 1978.
That year brought a mildly restyled Series III which sold unchanged until 1981 when a fuel-injected 2.8-litre engine replaced the 3000 and revived enthusiast appetites for the ageing two-door. With a five-speed gearbox and 118kW the 2.8i would reach 205km/h and survived until 1987. Few Series III Capris have come to Australia.
ON THE ROAD
Capri driveability owes more to the way the car's suspension has modified and maintained than the original design. After 30+ years of existence, the vast majority of cars will have undergone some form of chassis enhancement to improve on the factory's less than perfect configuration.
In standard form, the V6 was a dogged understeerer with some high-speed stability problems. The unassisted rack and pinion steering is well weighted at low speeds but a little soggy and imprecise in faster bends. The semi-elliptic rear springs do little to control axle tramp under hard acceleration or braking and the disc front/drum rear brakes need to be used sparingly during fast descents. That's the bad news and for the most part the Capri's deficiencies are fixable.
Better news comes in the engine department with the muscular V6 delivering its 260Nm of torque at a very usable 3000 rpm. Despite having just four main bearings the engine is smooth and capable of delivering more than 150kW without compromising reliability. Power can be cheaply and sensibly boosted by replacing the standard Weber carburettor with a dual-throat Holley or similar, fitting modified cylinder heads, extractors and a dual exhaust.
Magazine tests criticized the manual car's low gearing but still managed to record 63km/h in first and 90km/h in second. Then came a big jump to 141km/h from the very usable third cog and – with a slight tailwind – 190km/h in top. Mechanical, wind and tyre noise combine to give the impression that the V6 is working hard, but at 100km/h the engine is rotating at an acceptable 2900rpm.
Standing start acceleration isn't startling with 0-100km/h taking slightly more than 10 seconds in a manual car and close to 12 seconds in an automatic.
Early V6s came with low-backed bucket seats that are your chiropractor's best friend. Those built after 1971 have seats with integrated headrests and slightly improved lateral support. Rear legroom is adequate for adults and fine for pre-teen kids. The dash is an ergonomic nightmare and reflections from the instrument panel are annoying. Despite a relatively small 51 litre fuel tank, boot space is minimal. V6 Capris came standard with grille-mounted driving lights – removed from our featured car.
Ken Jones has owned his 1972 model for ten years but in that time has added only 1500 kilometres to one of Australia's best unrestored V6 Capris.
"The car has only travelled 64,000 miles from new and was so good when I got it that I've really kept the use to a minimum," said Ken who also owns four other Capris.
"It was a special custom car built for B S Stillwell Ford in Melbourne with the full stripe kit and a red interior which is quite unusual in a white V6."
BUYING
Values for V6 Capris in Australia have risen dramatically in recent years. The cars that were largely ignored during the 1980s and `90s have finally been recognized as competent touring and commuter cars with the ability to double as competitive club racers.
Top-class Australian-delivered cars can now reach $15,000 – a rise of around 30 percent since the late 1990s. Poor-quality cars needing $10,000-15,000 in immediate expenditure are available below $6000 but pickings in the $7000-10,000 middle ground are surprisingly sparse. Scarce RS3100 versions in top condition and/or with competition history can top $25,000.
UK-delivered Series II and III cars exist here in small numbers and generally cost less than first-generation V6s. In their home market, top examples of the 1980s 2.8i sell for between 3000 and 3500 Pounds.
BUYERS CHECKLIST
Body & Chassis
Rust and poor-quality accident repairs are the major Capri killers. Corrosion attacks wheelarches, inner (check below the door from inside the car) and outer sills, the rear spring mounting points, the boot floor and around the windscreen and A pillars. Genuine V6 body shells are scarce and seriously damaged cars may have been repaired using a four-cylinder shell. Check additional for additional V6 strengthening around the cross-member mountings and gussets between inner guard and firewall. Door hinges can wear causing the doors to droop but this can also be a symptom of shoddy crash repairs. Examine the strut towers in the engine bay for rust and cracking around the bolt holes. Reproduction panels are available in the UK. Be especially careful when considering fully-imported Mark II/III cars which probably spent their early years in Britain.
Engine
Overheating and its attendant problems are the bane of Australian Capri owners. Many cars will already be running larger radiators and water pumps but checking for signs of blown head gaskets is essential. Compression on all cylinders should measure at least 100psi. The automatic choke can stick, with resulting poor performance once the engine is warm and excessive exhaust smoke.
Transmission
Second gear synchromesh wear is a common problem in manual cars and the gearboxes are notorious for linkage problems. While original gearboxes are scarce, Australian top-loader `boxes or British five-speeds are easily adapted. The Type 35 automatic transmission is durable and very cheap to overhaul.
Suspension & Brakes
Capri suspensions are simple, durable and have usually been upgraded by owners chasing improved ride and/or greater handling precision. Good-quality gas strut inserts and shock absorbers are recommended to sate the Capri's appetite for these items. Check the steering rack boots for rips and grease loss. Rear leaf springs – especially on the Capri II – can crack and sag but replacements are available. Front brake pads and rotors are prone to rapid wear.
Interior & Electrics
The interior of neglected Capris will likely be a disaster area. Seats collapse and the frame can wear its way through the covering. Dash pads crack as does the fake timber trim and parcel shelves can collapse. Early cars were prone to headlamp switch failure but most have now been fitted with relays and replacement switches are available.
SPECIFICATIONS
Ford Capri V6
Production: 1.88 million (all models including V6) 1969-87
Body: Steel integrated body/chassis, two-door coupe
Engine: 3.0-litre or 3.1-litre V6 with overhead valves, single downdraft carburettor or fuel injection
Power & Torque: 107kW @ 4750rpm 260Nm @ 3000rpm
Performance: 0-100km/h – 10.2 seconds, 0-400 metres – 16.8 seconds
Transmission: four speed manual or three speed automatic
Suspension: Front: independent with Macpherson struts, coil springs and anti-roll bar. Rear: live axle, radius arms and telescopic shock absorbers
Brakes: disc front, drum rear power assisted
Wheels/Tyres: 13 x 5 steel or alloy, 175 x 13 tyres
Club: Capri Clubs in most States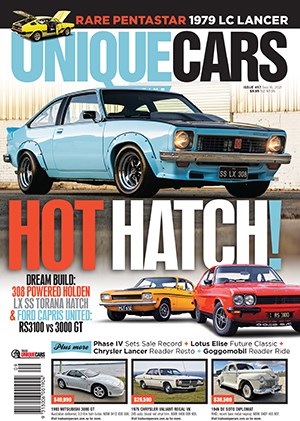 Subscribe to Unique Cars Magazine and save up to 42%
Australia's classic and muscle car bible. With stunning features, advice, market intelligence and hundreds of cars for sale.
Subscribe