2012 Dodge Charger SRT8 Super Bee Review
---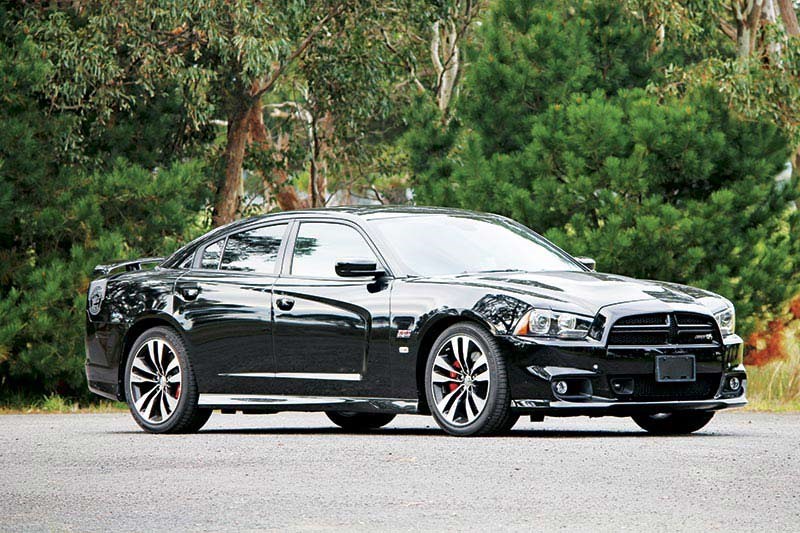 2012 Dodge Charger SRT8 Super Bee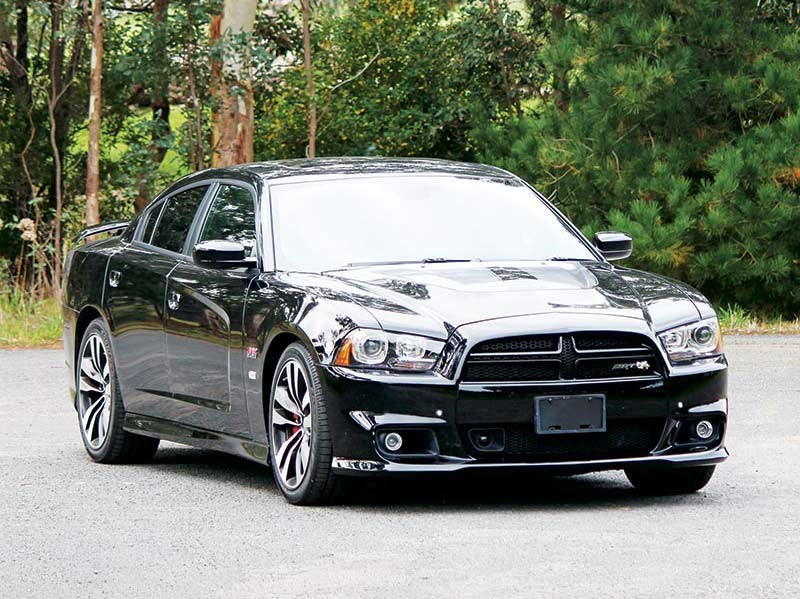 2012 Dodge Charger SRT8 Super Bee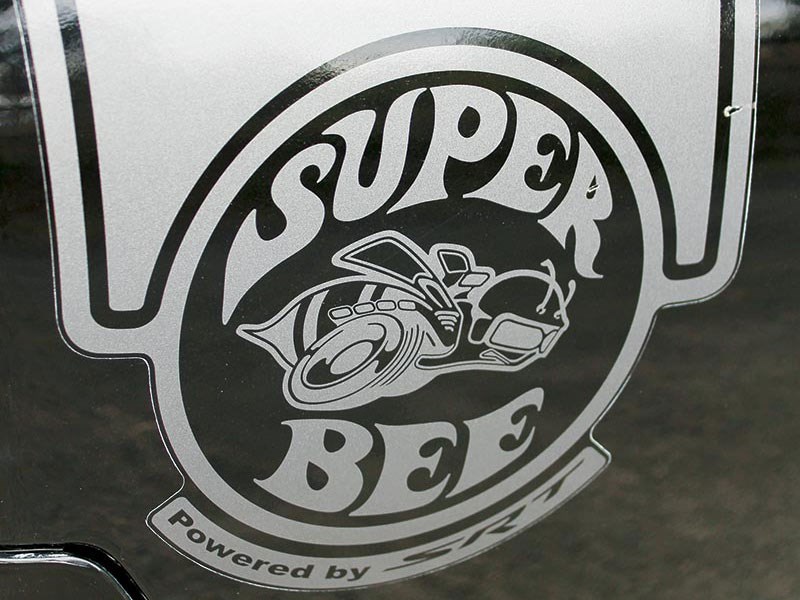 2012 Dodge Charger SRT8 Super Bee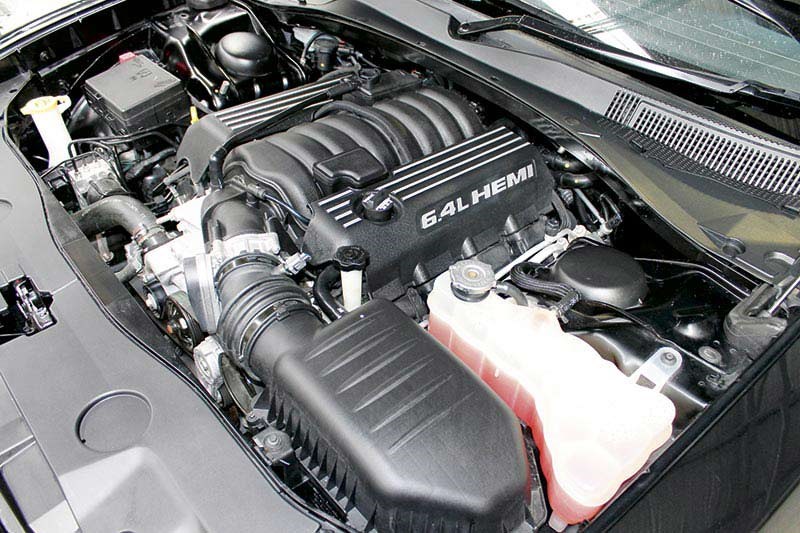 Under the bonnet: Chrysler's 6.4-litre claiming 470 horses and a respectable 4.2sec 0-100 time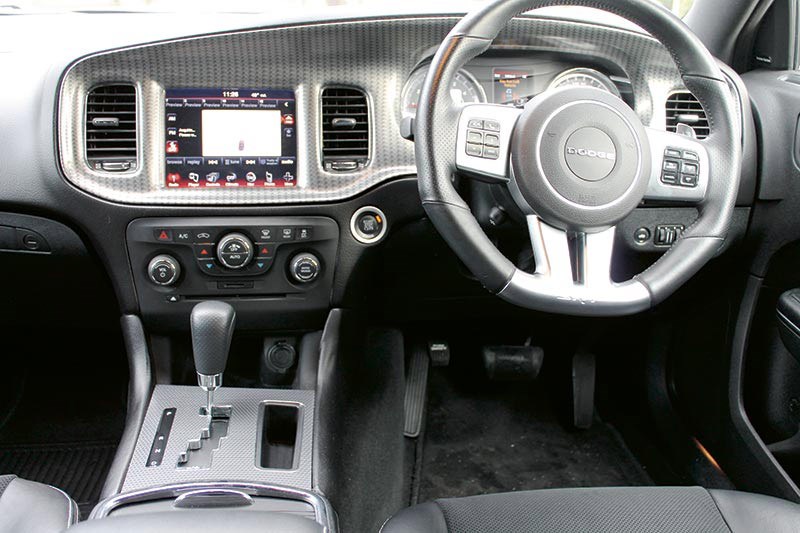 2012 Dodge Charger SRT8 Super Bee

With 470 horses lurking underneath, the Charger SRT8 Super Bee is a touch of luxury with a sting in the tail
Dodge Charger SRT8 Super Bee
There's something immediately attractive about climbing into a sleek black car, closing out the world on the other side of the double-glazed windows, and discovering the thing bolts when you plant the right foot.
The gadget we were playing with was a 2012 Dodge Charger SRT8 Super Bee (that's a hell of a mouthful!), converted to right-hand-drive by the folk at American Car Sales in Traralgon (Vic). They do a variety of machinery, including GM and Harley-Davidson.
Under the bonnet of the Super Bee is a familiar bent eight lump, namely Chrysler's 6.4 litre pushrod engine, with alloy heads and fuel injection. In this tune it claims an entirely believable 470 horses and a respectable 4.2sec 0-100 time.
Getting all this to the tyres is a five-speed auto with paddle shift. There is an eight-speed available on other models for this engine, though with this much grunt on tap you're hardly going to miss the extra three cogs.
It weighs a shade under two tonne, which is neither surprising nor unreasonable, given the level of equipment on board. We mentioned the double glazing. You can also get a sunroof, heated and cooled front seats, heated and cooled cupholders (?!), and heated rear seats. The stereo is a Bose unit with enough speakers to give parliament a run for its money, while the overall effect – including the wall-to-wall leather - is pretty damned luxurious.
Which is why the sheer grunt of the thing comes as a pleasant surprise – it's not simply a land yacht. Suspension is premium gear, with damping by Bilstein, and brakes are supplied by Brembo.
This isn't the most nimble car you'll ever drive, but there's a sense that you do have a decent level of control over your own destiny.
Corby from American Car Sales walked us through the right-hand-drive conversion, which is a story in itself. Evidently some 300C parts work, including steering rack and kick panels but, as usual, it was the less critical gear that caused some headaches. How, for example, do you successfully mirror-image the complex dash?
This is where modern technology can potentially shake up the industry. The solution was to 3D scan the dash, flip the image and then 3D print the end result. That was then used to create a plug from which they can make many more. Clever.
There are myriad variations on this general theme, such as Dodge Charger SRT8, the Super Bee in lots of different trim levels, and there's even a Hellcat variant which claims over 700 horses. Perfect for getting home before the fish and chips get cold.
If you're researching a potential purchase, it's worth keeping an open mind on what's available. The Super Bee was originally launched as a stripped-back SRT8, when the demo car had clearly been optioned up a long way in the opposite direction.
The Super Bee turned out to be a very likeable bit of kit in our brief acquaintance with the conversion prototype. So how much? Start thinking about $130k-plus, depending on the spec.
SPECIFICATIONS
2012 Dodge Charger SRT8 Super Bee
Body: Monocoque steel 4-door sedan
Engine: 6410cc pushrod liquid-cooled V8
Power: 350kW @6000rpm
Torque: 637Nm @4300rpm
Gearbox: 5-speed auto
Brakes: 4-wheel discs
Weight: 1950KG
Price: $130,000-plus
Web: americancarsales.com.au
---
Sign up to one our free weekly newsletters:
Receive more Unique Cars reviews and features here or get the latest unique and classic cars for sale here.
Subscribe to Unique Cars magazine
- Print edition
- Digital edition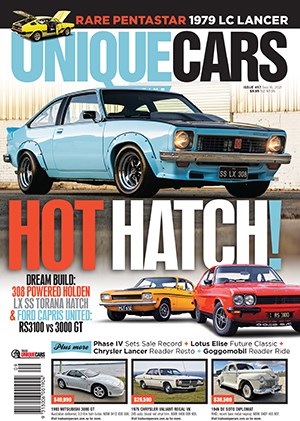 Subscribe to Unique Cars Magazine and save up to 42%
Australia's classic and muscle car bible. With stunning features, advice, market intelligence and hundreds of cars for sale.
Subscribe