General Lee: 1969 Dodge Charger
---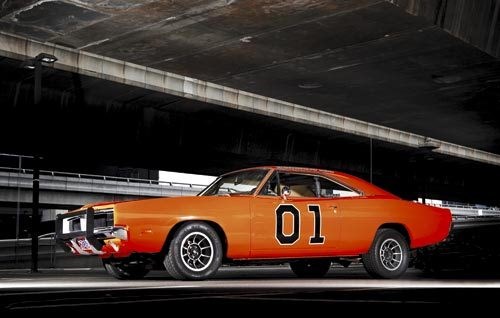 General Lee: 1969 Dodge Charger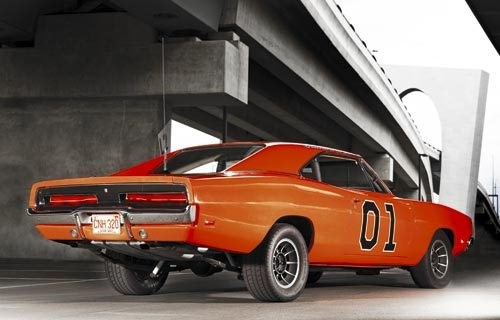 General Lee: 1969 Dodge Charger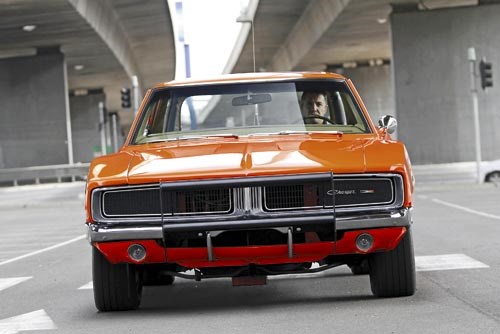 General Lee: 1969 Dodge Charger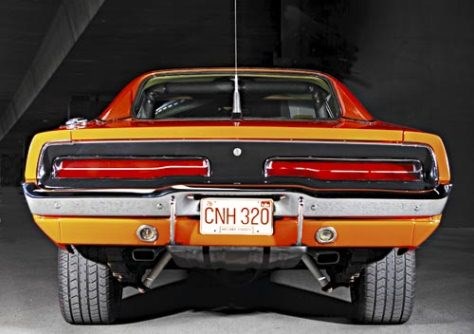 General Lee: 1969 Dodge Charger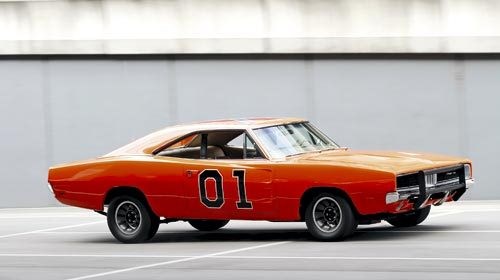 General Lee: 1969 Dodge Charger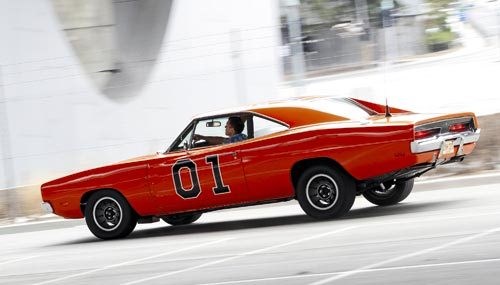 General Lee: 1969 Dodge Charger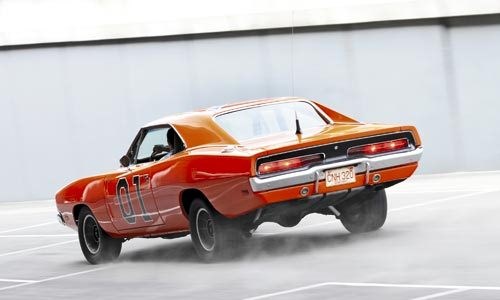 General Lee: 1969 Dodge Charger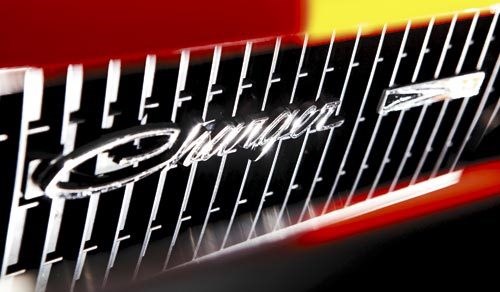 General Lee: 1969 Dodge Charger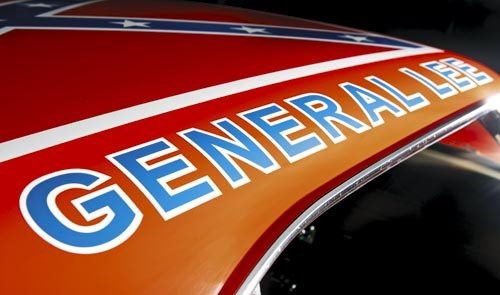 General Lee: 1969 Dodge Charger

General Lee: 1969 Dodge Charger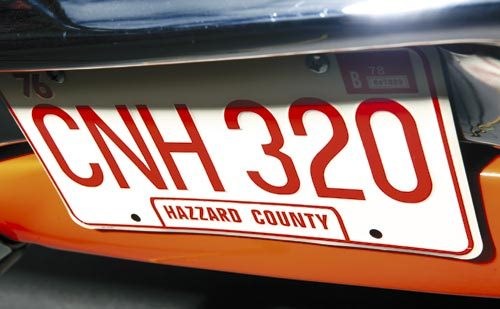 General Lee: 1969 Dodge Charger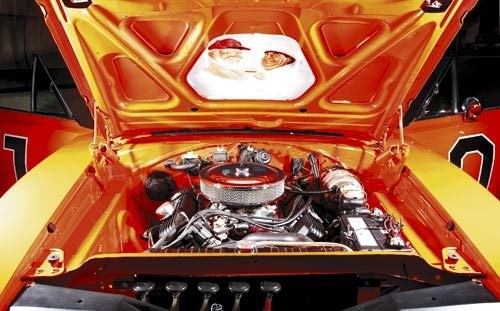 General Lee: 1969 Dodge Charger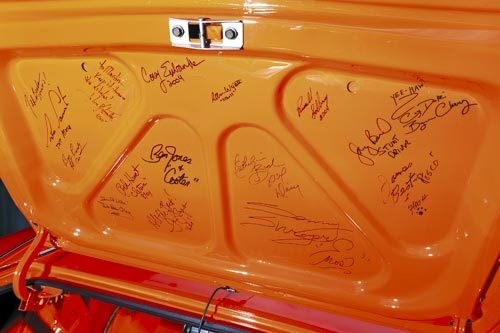 General Lee: 1969 Dodge Charger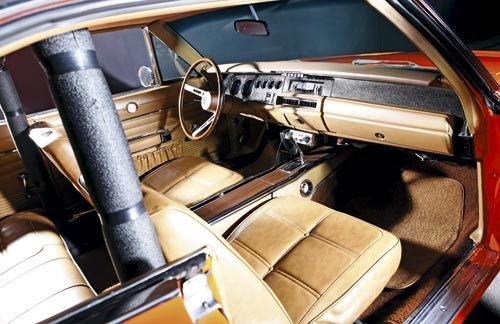 General Lee: 1969 Dodge Charger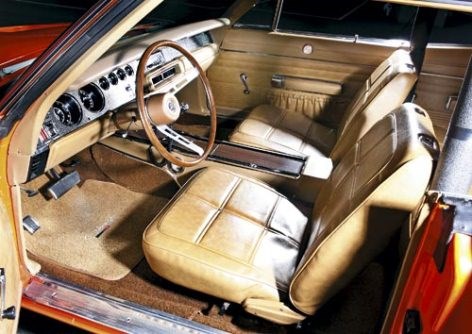 General Lee: 1969 Dodge Charger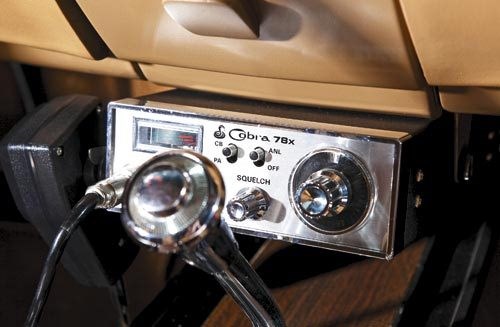 General Lee: 1969 Dodge Charger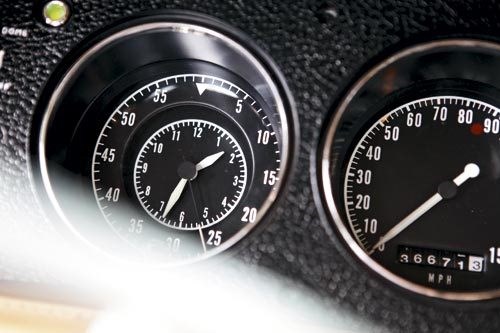 General Lee: 1969 Dodge Charger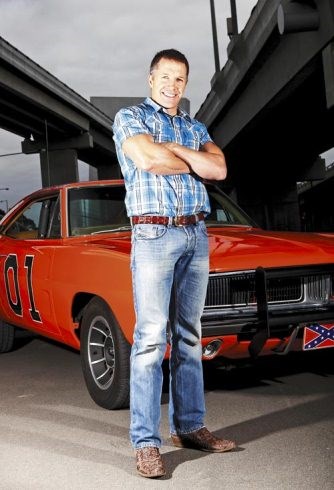 General Lee: 1969 Dodge Charger

A lifelong Dukes of Hazzard fan, James Scarlett set his sights on owning a 'General Lee'...
General Lee: 1969 Dodge Charger
Sound the Dixie horn and raise the confederate flag, Australia's best General Lee is well worth celebrating...
HAZZARD WARNING!
If there's one quality James Scarlett looks for in a car, it's perfection. So when he set his sights on owning a 'General Lee', simply buying an orange Dodge Charger with some decals on the side was never going to cut it. A lifelong Dukes of Hazzard fan, if James was going to park a tribute to the General in his garage, it had to be worthy of Luke and Bo themselves.
"I went to America for three months last year (2012). I was going to buy a new Chevy truck and fifth-wheeler [caravan] but I went off the idea. Before I left I was looking at General Lees on the computer; I wanted one because my son and I watch Dukes of Hazzard all the time."
It's ironic that the television show that did the most for the popularity of the Dodge Charger also did its best to force it into extinction. During the Dukes' seven-year run, almost 300 Chargers were sent flying through the air to their deaths.
Despite the best efforts of the editing team to make us believe that almost two tonnes of American muscle could sail a couple of hundred feet through the air and shrug off the landing with ease, the reality is that Dodge Chargers tend to fly (and land) with all the grace and subtlety of a refrigerator thrown out of an aeroplane.
Watch any Dukes jumps compilation and you'll see panels crease, chassis buckle and suspensions collapse under the immense forces involved. In fact, to fly properly at all, steel boxes were welded into the boots of the stunt cars then filled with bags of sand or concrete to offset the weight of the iron-block V8s in the nose.
On average, two Chargers met their demise per episode, but this vehicular destruction did have a benefit – viewers loved it. Not even Daisy Duke's denim cut-offs had as much appeal as the General's high-flying antics, but it did present the show's producers with a problem – the more cars they destroyed the harder it became to source donor cars.
Plenty of 1968 model year Chargers received a top-and-tail to turn them into '69s but during later seasons cars were repaired wherever possible, footage from earlier jumps was re-used and, for the more extreme stunts, remote control scale models were used, much to the dismay of the cast and crew.
Fast forward 30 years, however, and the show's enormous and enduring popularity means that sourcing a General Lee is no longer an issue, as James explains. "I started doing a bit of research and the Smith Bros. (a restoration workshop in Washington that specialises in General Lees) build them turn-key.
"They purchase the car for you, cut all the rust out, whatever it needs, paint it and decal it with all the General Lee stuff. I spoke to them on the phone but they'd have to build it so I thought I'd try and find something that was already done."
With time on his side, James bought himself a Chevrolet Suburban and began cruising the southern states. "I just started looking for General Lees and ended up going to Nashville to Cooter's Place." Cooter was the Dukes boys' mechanic in Dukes of Hazzard, played by Ben Jones, who has set up two stores in Tennessee dedicated to all things Dukes.
"I went down there and it was a bit of a day out for Dukes fans," explains James. "They had about seven or eight General Lees there and I was looking at [them] and seeing if anyone had anything available. There was one guy, Kevin, who had a real nice, tidy car. He had a mate with him, Martin, who said 'yeah, I've got one at home'."
Martin had built his General Lee from scratch in his shed at home, but admitted that he'd be prepared to part with it for the right price. Call it fate, providence, or luck – James had found his car. "Martin was a freak; he just lived and breathed Dukes of Hazzard. He'd been to all the movie sites, he'd been to where all the jumps were done, he had photos of him and all the cast and crew – I thought, 'if I want to buy a General Lee, this is the perfect guy to buy it off'.
"I drove down to his place and the car was as good as he said it was, the only problem was it had a knock in the engine. It was a fresh build, but being a 512ci stroker they advise you to put a big sump on them. This didn't have that big sump and where [Martin] lived was quite hilly. He was just taking it for a blast one day and the pick-up must have run a bit dry. He was going to get it repaired but I said 'don't worry, I'll sort the motor out'. I knew how good the car was."
With negotiations under way, Martin invited James to accompany him and his family to a Dukes of Hazzard show in Galax, Virginia. In addition to the General Lee, Martin and his dad had built a 'Rosco' police car, a Smokey and the Bandit Trans Am and a Sheriff Buford Justice police car, de-roofed just like in the Bandit movie.
"Martin and I drove the Bandit Trans Am, his mum and his sister drove the Rosco cop car and his dad was towing the Buford Justice chop-top cop car in a trailer," remembers James. "His cars were the hit of the show, Martin was a perfectionist and his dad was the same, anything they touched turned to gold."
For a die-hard Dukes fan, the Galax show was heaven on earth. "I've watched that much Dukes it's not funny," says James. "To see it all happen was awesome. They set up to do a General Lee jump in front of everyone; Bo Duke was there – just to see Bo it took me two hours in a queue. It was unbelievable the amount of people that just crave the Dukes."
Following the show, James set out to find an engine for his new purchase, visiting renowned NASCAR engine builder Ernie Elliot Inc. with a view to installing one of their engines in the Charger. Arrangements were made with Ernie's son-in-law, Jason, and the General was freighted from North Carolina to Atlanta. "I didn't tell [Jason] it was a General, just that it was a Charger. I rolled up before the car and one of Jason's kids had a General Lee t-shirt on and I thought 'oh, here we go'," grins James.
"The car rolls up and Jason was freaking. He goes 'I've been looking for one of these for ages, how much do you want for it?'." With James understandably reluctant to sell, work began on rebuilding the 512ci V8, with Jason advising "don't put one of these [NASCAR] motors in it, it's too good, you'll ruin it." A change of situation at Ernie Elliot led to the car being shipped back to Australia – "that was a bit of an ordeal with customs" – and the engine sent to Brett Niddrie of BNR Engines in Melton, Victoria, who had built numerous hot engines for James in the past.
"We freshened it right up; fixed the knock, put a bigger sump on it, new bearings, rods, rings and timing chain. Everything was as-new again – the motor had no work anyway, Martin hardly drove the car." With the car now running, James could now unveil his secret.
"It was kind of a surprise for my son as well. I didn't want him to know about it then have to fix the motor and have the thing not running. The day I got the car running, I ended up pulling up in it, tooting the horn, my son came out and that was it. He couldn't believe it – his dad was in a General. He's watched more Dukes of Hazzard than the cartoons, a lot of times we watch the show then go for a drive."
With his mission accomplished and a mint General Lee in his possession, James quickly found that there was a price to pay for perfection. "We've had a lot of fun times in it but wherever I take the car, it's just swarmed with people. You've got to keep an eye on it wherever you take it because it just gets a crowd around it. It's an exact replica; I've seen a few [Generals] here in Australia and they are not a patch on mine. I was just so lucky to meet Martin – the whole deal was just unbelievable."
With a shed full of other toys, James lets slip that while he doesn't need to or even want to sell the car, he could be persuaded to pass the General on to another die-hard Dukes fan if the price was right. If you're interested, drop us a line at uniquecars@bauertrader.com.au and we'll pass your details on.
GENERAL CHAOS
Running over seven seasons and 145 episodes from January, 1979 to February, 1985, Dukes of Hazzard became the car show of its era. It had the craziest chases, the wildest stunts and, in the General Lee, the coolest car. The first four seasons averaged around 20 million viewers, with many tuning in just to see the General fly.
The story revolved around cousins Bo and Luke Duke who, as part of their probation for running moonshine, were confined to Hazzard County (though that varied from episode to episode).
Inevitably, the two cousins found themselves in trouble with either the law – the inept sheriff Rosco P. Coltrane – or with corrupt county commissioner, Boss Hogg. Another key player was Bo and Luke's bombshell cousin Daisy (actress Catherine Bach's legs were famously insured for $1 million).
The franchise was revived in 2005 with the movie The Dukes of Hazzard, which featured some truly exceptional stunt driving and some truly awful acting.
SPECIFICATIONS
1969 Dodge charger

Engine: 8390cc V8, OHV, 16v
Power: 280kW @ 4600rpm*
Torque: 651Nm @ 3200rpm*
Weight: 1639kg*
Gearbox: 3-speed auto
Brakes: drums (f/r)
Top Speed: 225km/h*
*Stock 440ci Charger
*****
More reviews:
> 'Bullitt' 1968 Dodge Charger R/T review here
> Plymouth Superbird/General Lee Charger review here

Search used:
Unique Cars magazine Value Guides
Sell your car for free right here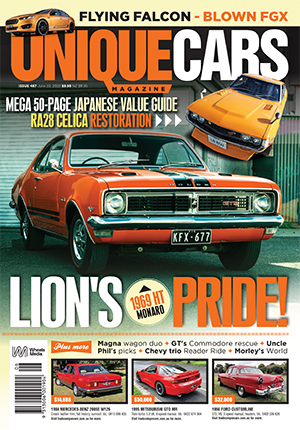 SUBSCRIBE TO UNIQUE CARS MAGAZINE
Get your monthly fix of news, reviews and stories on the greatest cars and minds in the automotive world.
Subscribe