1991 HSV VN SS Group A (Tooheys Group A)
---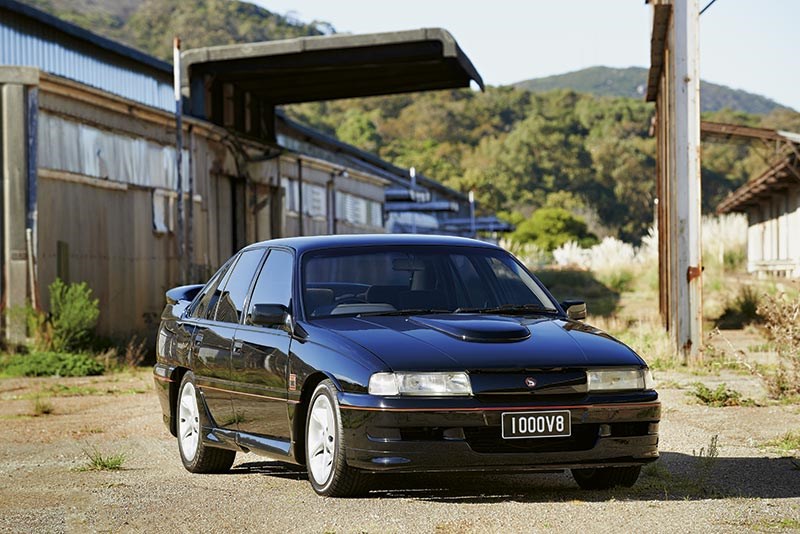 1991 HSV VN SS Group A (Tooheys Group A)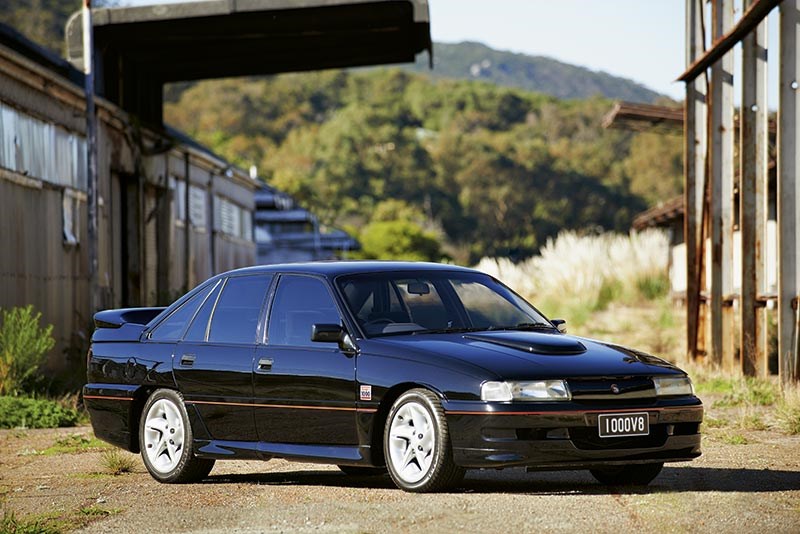 Billy Evans brought a lost Aussie muscle car back from the brink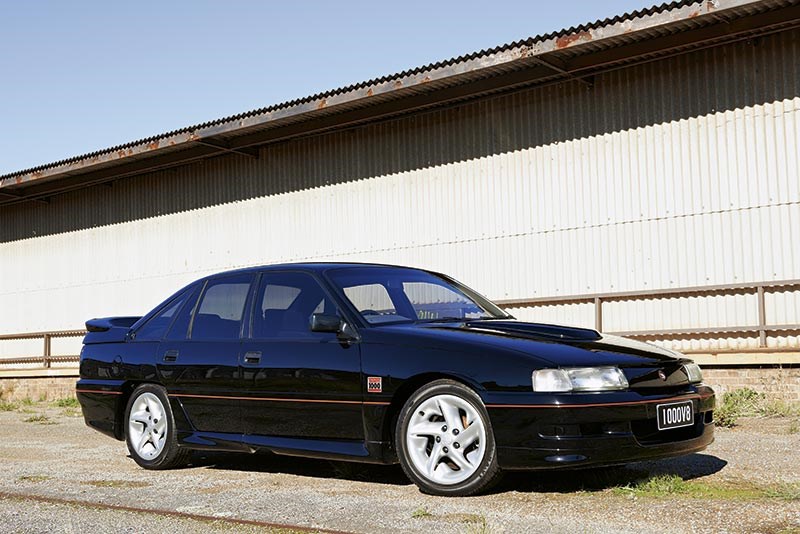 Authentic Group A 17-inchers with Z-rated 235/35s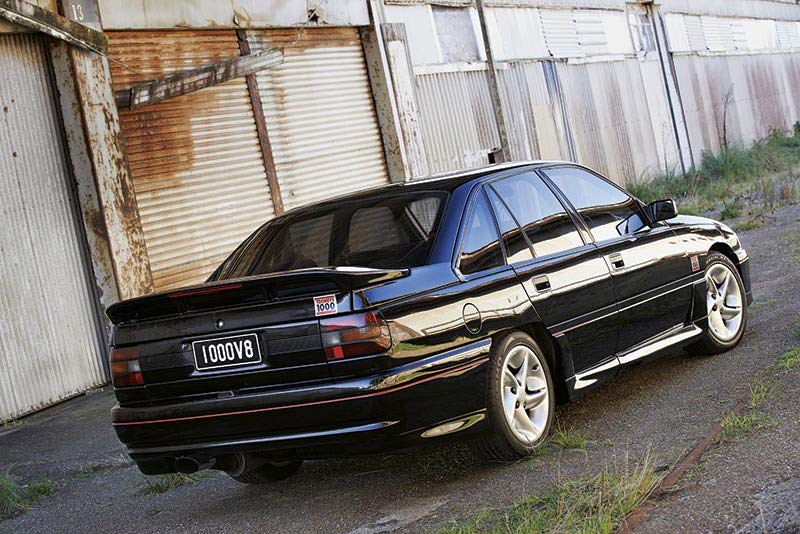 1991 HSV VN SS Group A (Tooheys Group A)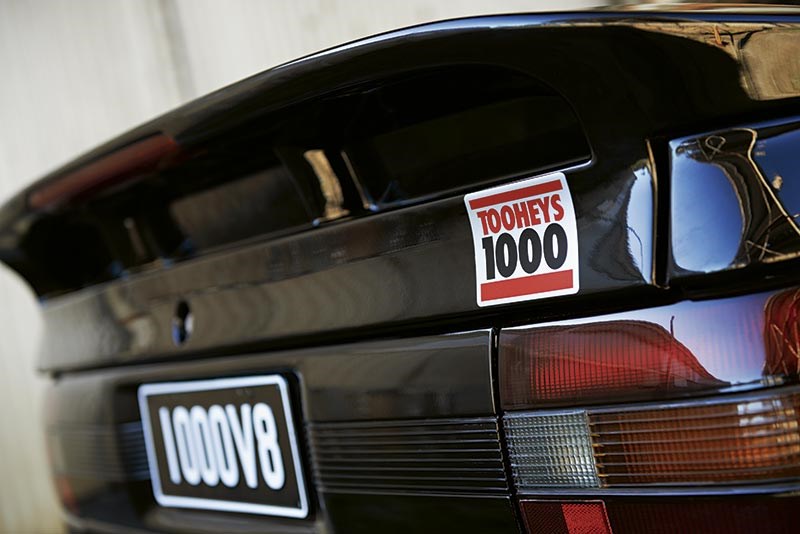 Billy replaced the incorrect Group A wreath stickers with these custom-remade Tooheys decals.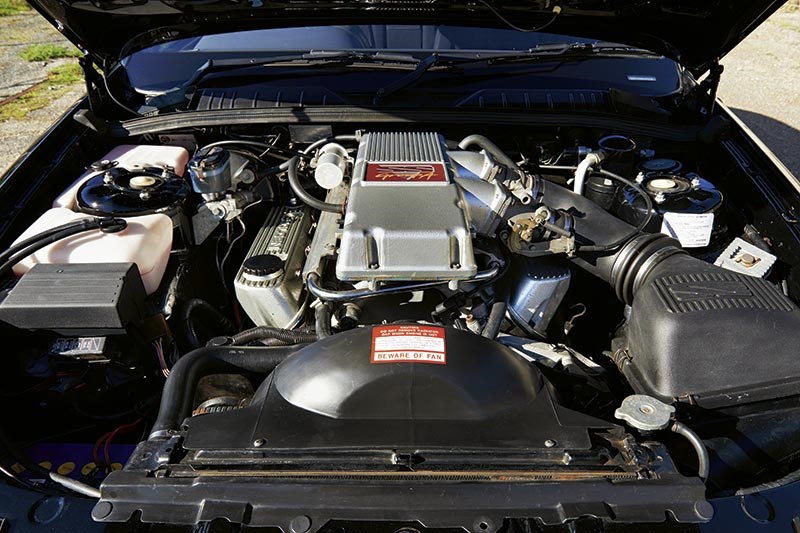 GM completely overhauled the 5.0-litre V8, including but not limited to twin throttle bodies, steel timing chain gears, stiffer valve springs and larger exhaust ports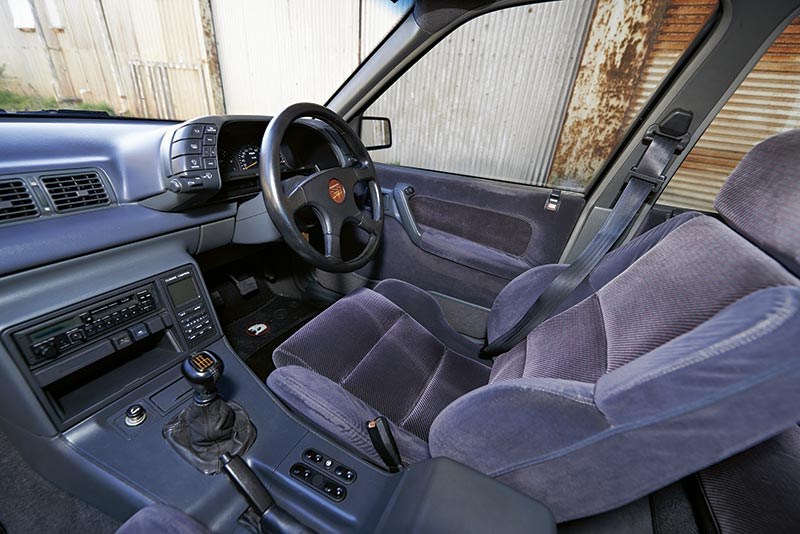 VN SS interior: a blend of Holden Calais, Walkinshaw and plastics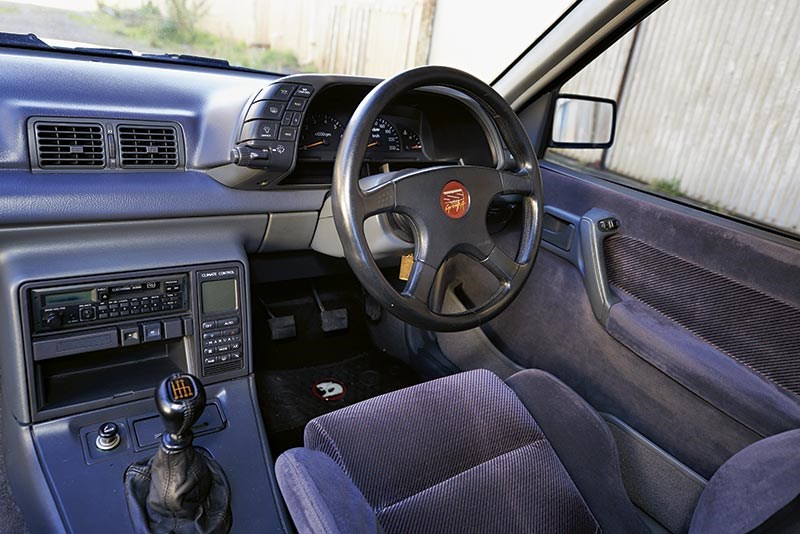 VN SS interior: a blend of Holden Calais, Walkinshaw and plastics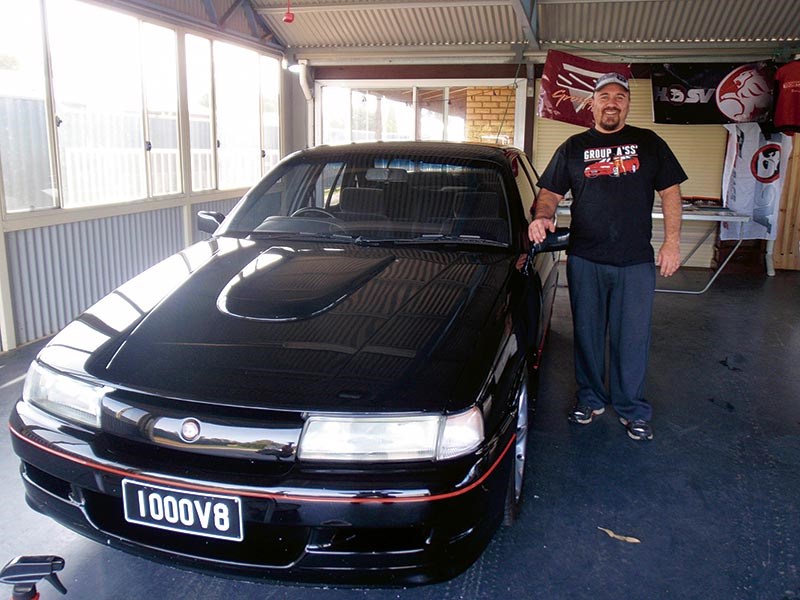 Billy Evans with one of the rarest Group A cars ever made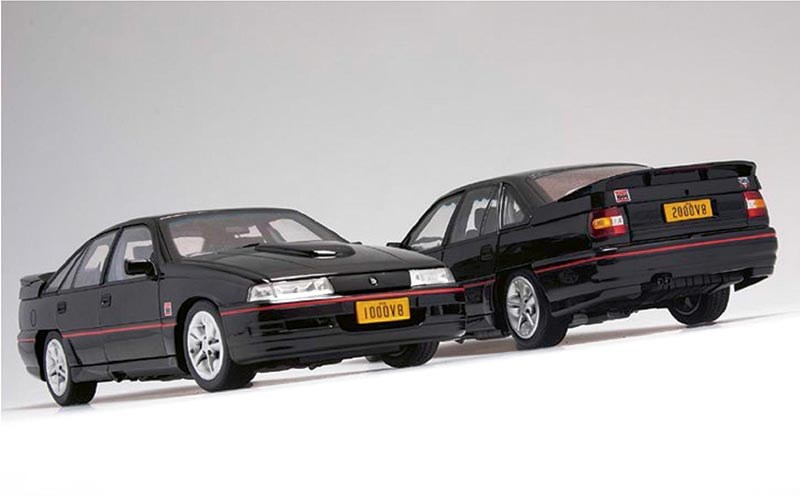 Biante's special edition Tooheys Group A scle models are in short supply too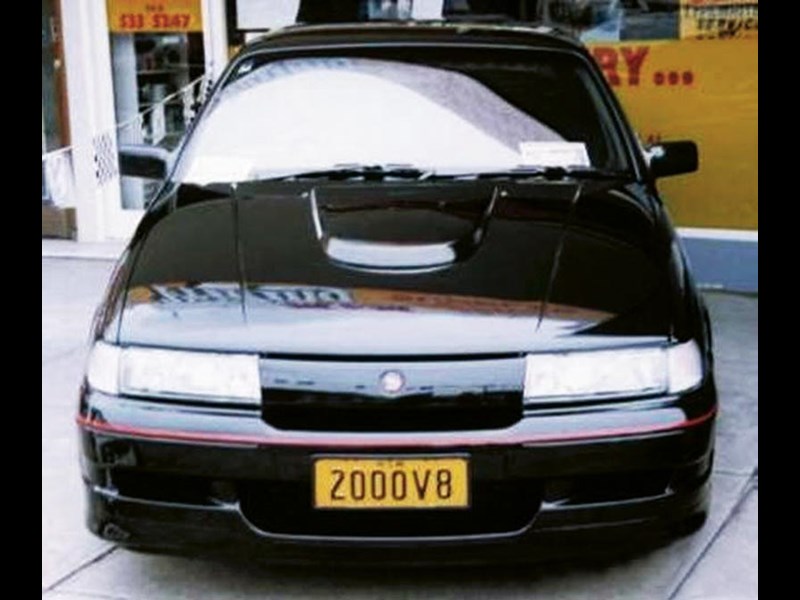 2000V8, or chassis 161 - the mystery car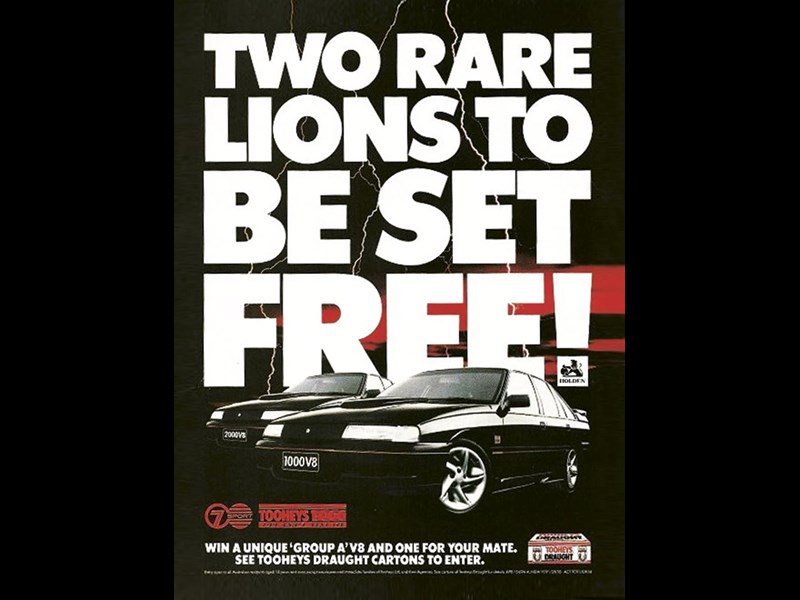 Tooheys poster

We attempt to track down the mythical Tooheys VN Group A giveaway cars.
1991 VN SS Group A (Tooheys Group A)
DRINK BEER, WIN CARS
Australia loves its one-offs: the oddballs and extra-curricular muscle cars, be they blown, lightened, luxed or limited. For every Mk, Phase, SV-this or Brocky-that you've ever heard of, there's a story of their inexorable decline in numbers. Well, here's another one. But you're looking at no ordinary VN SS Group A. It's believed to be the only surviving special edition Tooheys VN Group A, a pair of which were part of a sponsorship promotion and which, through hearsay and half-truths, sparked their own myth. This car exists because of one man's dedication to the HSV muscle car. It's had a hard life. It's been broken in spirit and was once disfigured and tortured, but let's start at the start.
During the Saturday Top Ten Shootout of the 1991 Tooheys 1000, Peter Brock, recovering from a Sierra hangover, drove like a man possessed. Rocketing over Mount Panorama with rear brakes adjusted for a full tank he nearly spun his Mobil VN at McPhillamy. The thing locked brakes, danced around in the rear, cocked wheels fore and aft, and roared its way into the mid-pack. But all the blood and thunder merely highlighted a sad reality. PB was nowhere near his former best, although there was a glorious symmetry about Brocky returning to Holden.
The VN campaign nearly didn't happen. Group A regs required 500 units be sold for homologation and the HSV VN SS Group As, built between 1990 and 1991, only shifted 302 units. Organisers CAMS bent the rules, GT-HO-style, and Holden Racing Team pilots Win Percy and Alan Grice, Neil Crompton and Brad Jones, plus Brock and Andrew Miedecke, got the green light to race at Mount Panorama.
Great Race sponsors Tooheys were all over it. Not only did they supply neck-oil in quantities today's race goers can barely remember, they ran a coupon competition on Tooheys Draught slabs. Not for tacky Chinese-made lanyards or bobble-head dolls, but for some serious HSV metal (and plastic). "Win a unique 'Group A' V8 and one for your mate", read the posters. In the paddock was a small fenced-off petting zoo with a stickered-up truck in the background and merchandise aplenty. The fate of those two black beauties was left to drunken chance.
Chassis number 123 wore a New South Wales 1000V8 registration plate, while chassis 161 (the number of race laps) got a 2000V8 plate. The lucky bugger who won both cars was announced during the 1991 Bathurst weekend broadcast and, so the rumours say, promptly gave chassis 161 to his son-in-law. It's unclear where chassis 161 is now. Some dedicated web-trawling found it for sale some time ago in a dealership, before the advent of eight-digit phone numbers. Chassis 123 (aka 1000V8) found its way to a West Australian owner where it was modified like Frankenstein. 1000V8 was sighted at a WA HSV Club track day where a source says it was "treated as a license to have fun" before being black-flagged off the track.
After originally going west in '92 to WA truck driver Ty Russell and passing through the hands of several owners, 1000V8 now resides with Billy Evans, another WA truckie who has dedicated himself and significant coin to bringing the car back to its original condition. It hasn't been easy. Chassis 123 has spent the best part of a decade in rehab, doing its best to forget the privations earlier visited upon it. "When I found this car it was a depressing sight. Every wheel was scuffed and nothing electronic worked, it had been "tuned" almost beyond recognition, and as I left to take it home, the previous owner told me he'd been doing burnouts, drag racing and sliding it around," Billy says with disdain.
"I don't know exactly who in its timeline did the damage, but it was nothing like the original. I spent four years hunting for one of these Tooheys cars. But every second person I spoke to said they were myths: that they didn't exist or they'd been crushed. It was hard to filter out fact from fiction," he says.
Billy was working in the veggie patch in 2006 when his wife ran from the house tell him she'd done it: she'd tracked down one of the near-mythical Tooheys cars. Billy made the call that same morning, placed a deposit that afternoon and was on the last plane into Sydney that night, literally with a backpack full of his hard-earned. "I was nearly mugged on the train," he tells us.
When Billy opened the bonnet the next morning in western Sydney, the engine bay was in a dismal state. "Backyard engineers had decided to 'enhance' the car by running a MoTeC II computer system. The result was that none of the gauges and electrics were working and it ran so rich that a set of catalytic converters would struggle to last 100 kilometres before self-immolating. My wife was not impressed," Billy laments. Thinking he may have bitten off more than he could chew, Billy spent many nights lying awake and stressing over a car which he'd always wanted. "Never meet your heroes," and all that.
Bill Lee runs his own automotive business in Osborne Park, WA and helped Evans perform life-changing surgery. He was utterly staggered by the car when it was brought to him. "The state it was in was pretty disgusting. A real mess," Lee says. "There was a drop tank hanging out the back and the engine management had the original Holden-tuned computer removed and replaced with this stupid MoTeC thing that didn't even speak the same language as the Group A."
It should never have ended this way. HSV turned themselves inside out conceiving the VN Group A, especially under the bonnet, and all in the middle of a recession. In the September 1990 edition of Wheels, Holden Engine Company's Warwick Bryce told scribe Angus MacKenzie that during Group A development they asked engine builders Larry Perkins and Les Small what they'd put on their wish list for such a car. "The main thing they wanted was to get more power out of it", Bryce told MacKenzie. To do that, virtually everything genetically VL Group A from the sump up was replaced. Chev NASCAR conrods were used for their extra mettle, which Bryce reckoned were bulletproof. German cog specialists ZF designed what was the first six-speeder fitted to a Holden, swish Calais switchgear, cruise and trip computer were added, an AP Racing clutch transferred the factory 215kW and both Tom Walkinshaw Racing and legendary Lion stylist Mike Simcoe took advantage of the MIRA wind tunnel in Britain to develop a slippery aero package. Holden even contemplated a tall F40-style rear wing which was ultimately nixed.
Holden's marketing manager at the time and former racer, John Harvey, says it was a Holden he also had a hand in. "It was a last minute thing (the Tooheys promotion) but we didn't have much time to do anything other than cosmetic work on those two Group As," he says. "But it was still a great car to drive for the time, I spent a lot of time at Lang Lang doing plenty of testing. It was the final development of all Group A cars given the regulations were about to finish up in motor racing, and that makes them special. Doing that wish list, we put down everything, knowing most requests would be rejected. But we did the best with what we had. A lot of people don't realise that. So to hear this Tooheys car has had such a hard life is a bit disappointing. But I'm glad to hear this one's been saved."
Billy Evans believes his Tooheys Group A VN is back to as close to original as he can get it. It's putting out a punchy 315kW, vastly more than the original 215 from HSV, the bittersweet legacy of its striped history. The coccyx-crushing Koni shocks were replaced with factory-correct Bilsteins, the gangsta 20-inchers were swapped for the correct wheels and the original Tooheys decals replicated.
It's taken Billy over five years to get her back to near original Tooheys-spec, tracing its history as far back as he can. But the mystery remains unsolved: 2000V8 eludes us. The last sighting is believed to be in a used car dealership, but the phone number in the window no longer connects anywhere. From there the trail goes cold. The competition winner was in his mid-seventies when he won the cars back in 1991 and would be well into his 90s by now. Chassis 161 was apparently given to his son-in-law but was it then sold off, and if so, to whom? Is it out there in Australia's suburban wilderness or has the Tooheys Group A gene pool dwindled to a sole survivor?
If you have any information regarding the Tooheys VN Group A (2000V8; chassis 161/302) please contact us at uniquecars@bauertrader.com.au
SPECIFICATIONS
1991 VN SS GROUP A
Power: 215kW @ 5200rpm
Torque: 411Nm @ 4800rpm
Weight: 1550kg (kerb)
Gearbox: 6-speed manual
Brakes: vented discs (f/r)
Top Speed: 253km/h
0-100: 6.4sec
Value: $100k-plus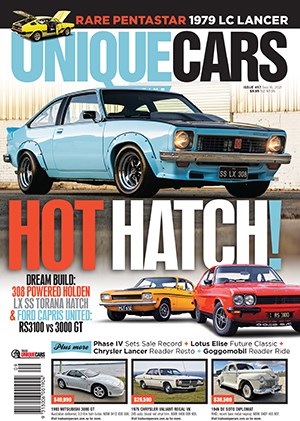 Subscribe to Unique Cars Magazine and save up to 42%
Australia's classic and muscle car bible. With stunning features, advice, market intelligence and hundreds of cars for sale.
Subscribe