HSV History: 1988 SV88 & VL GROUP A + 2000 VT II GTS + 2013 F-Series GTS
---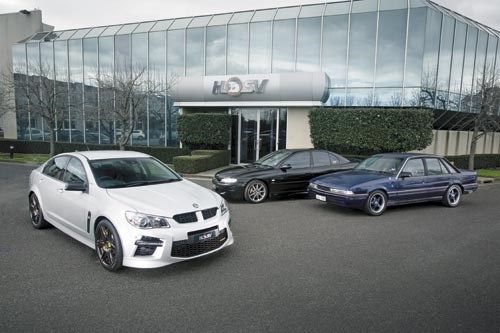 HSV History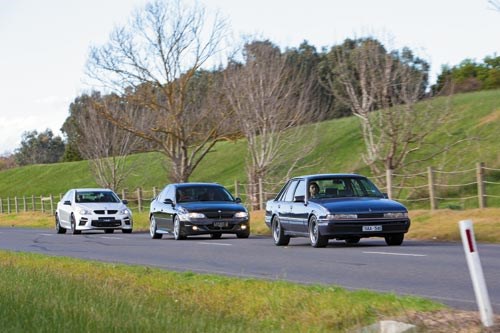 HSV History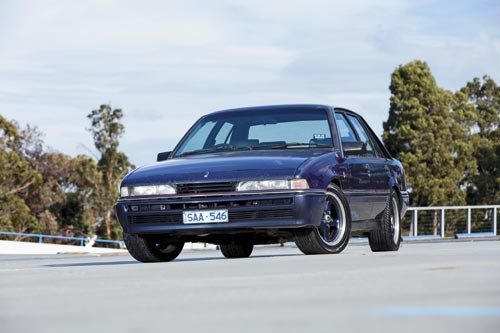 1988 HSV SV88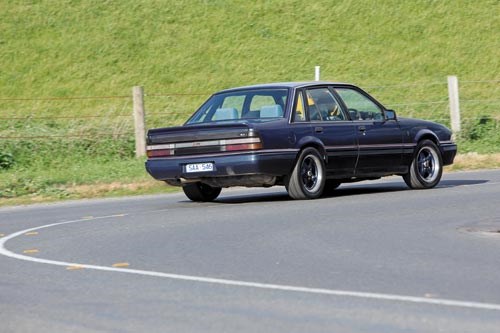 1988 HSV SV88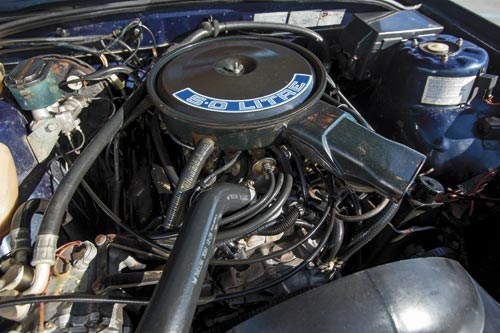 1988 HSV SV88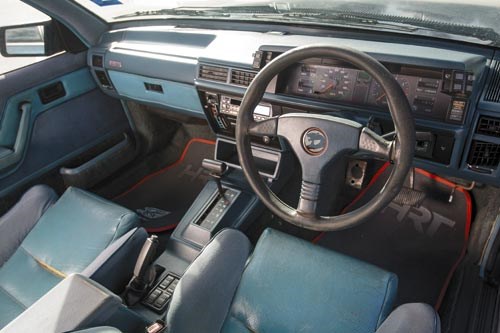 1988 HSV SV88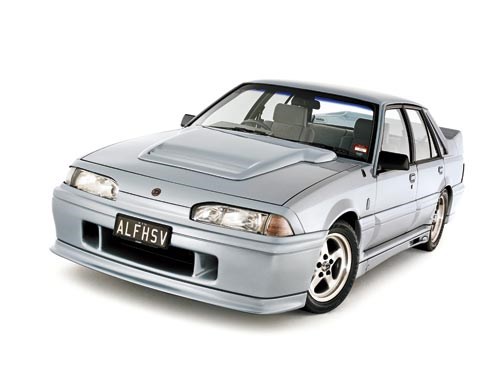 1988 HSV VL Group A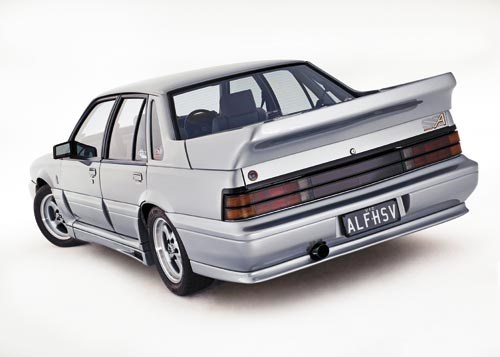 1988 HSV VL Group A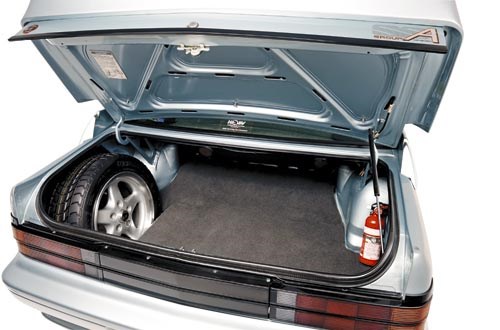 1988 HSV VL Group A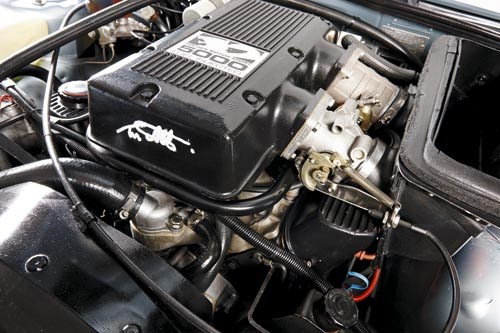 1988 HSV VL Group A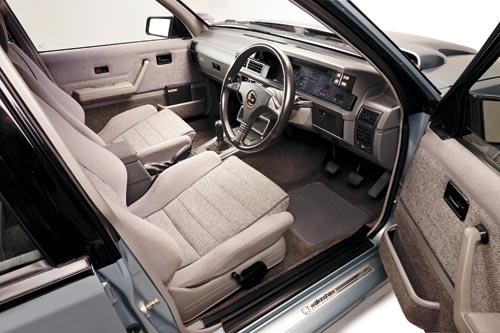 1988 HSV VL Group A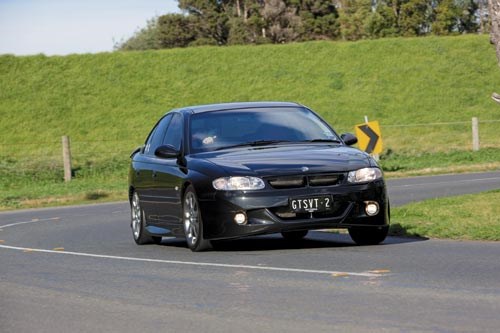 2000 HSV VT II GTS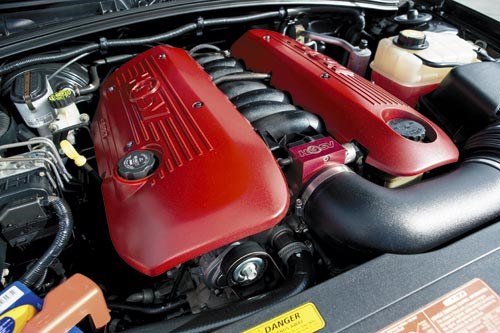 2000 HSV VT II GTS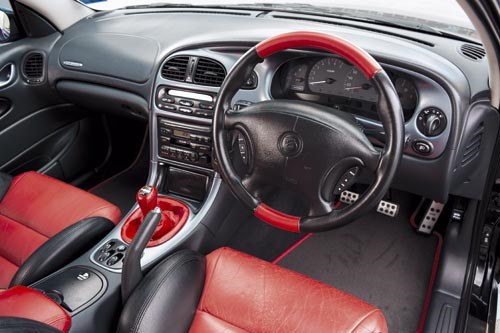 2000 HSV VT II GTS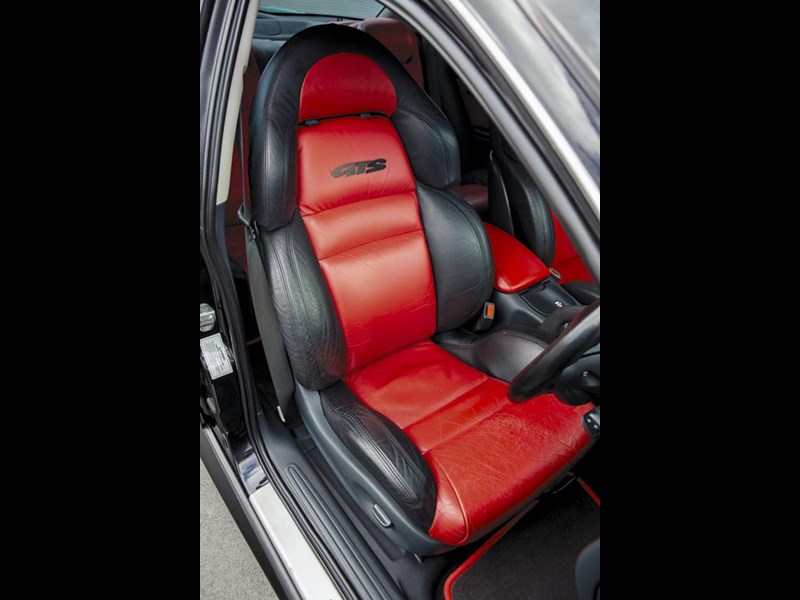 2000 HSV VT II GTS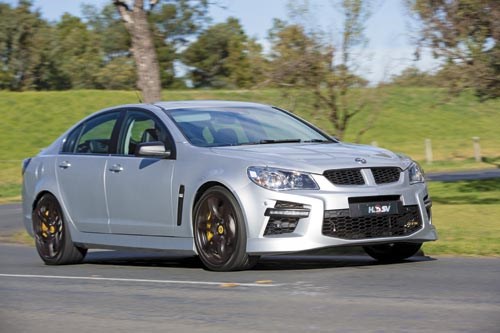 2013 HSV F-Series GTS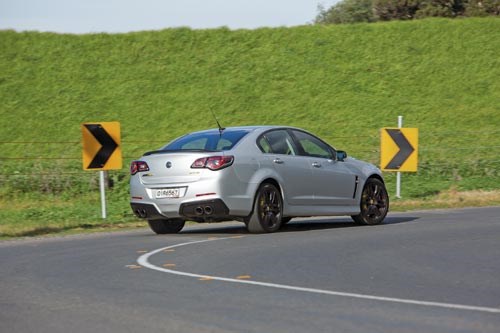 2013 HSV F-Series GTS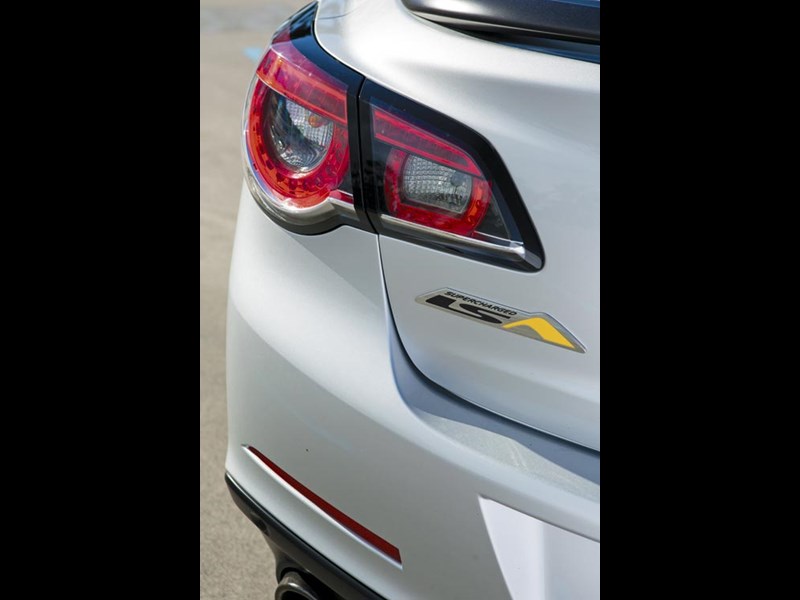 2013 HSV F-Series GTS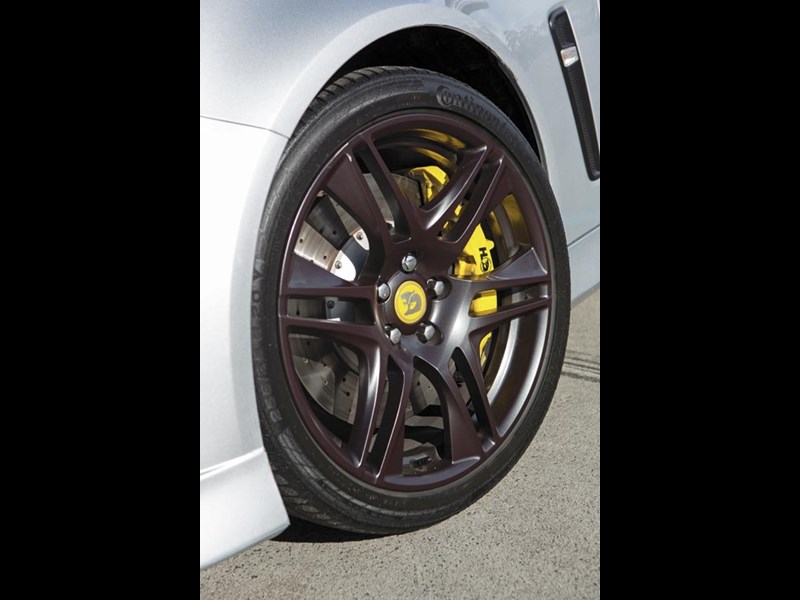 2013 HSV F-Series GTS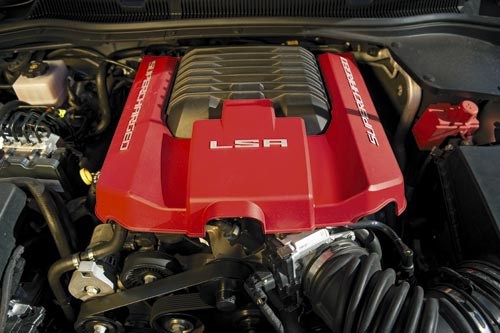 2013 HSV F-Series GTS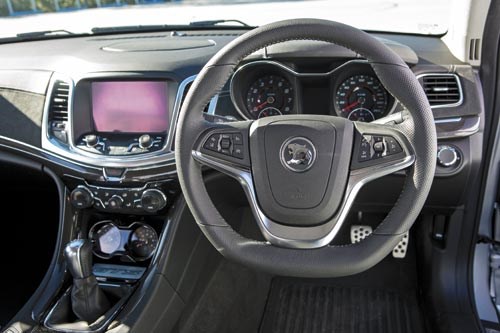 2013 HSV F-Series GTS

Rising from the ashes of HDT, Holden Special Vehicles has built its own Australian muscle legacy...
1988 HSV SV88 + 1988 HSV VL GROUP A + 2000 HSV VT II GTS + 2013 HSV F-SERIES GTS
LION KING
John Crennan left his job as national marketing manager at Holden to become Holden Special Vehicle's first Managing Director. He would drive the company for 20 years. John Harvey, handpicked by Tom Walkinshaw, took the senior role in marketing and public relations.
Harvey had been Brock's so-loyal lieutenant and co-driver but his first HSV task was to find a suitable property. "We were running out of time," he says. He settled on the original site at Notting Hill in Melbourne's non-descript industrial belt, even though he foresaw that parking would become a problem; no small matter when HSV had 500 cars to build in short order.
The VL Group A 'Walkinshaw' quickly earned the unfortunate nickname of 'The Plastic Pig'. It had possibly the world's most elaborate production body kit and when it was new few observers thought it beautiful. The poor fit of the kit didn't help.
"There were 21 or 22 fibreglass pieces," says Harvey, "each of which had to be painted separately. It was a massive task co-ordinating suppliers and painters. It was the hardest I ever worked. I rented another property and put all the parts on newspapers on the floor so they wouldn't be damaged. I regularly left home at six in the morning and went to one painter for the day and one for overnight to get them finished. I'd get home at six or seven and worked weekends."
Originally there was to be just the one batch of 500 cars to homologate this second VL Group A (the first having been HDT's Permanent Red model, with or without Polariser!), all of 'em Panorama Silver which was actually a very light and elegant blue. But when initial demand was strong, a (wrong and greedy) decision was taken to produce a further 250.
The Walkinshaw, scheduled for November 1987, was not launched until March 1988. In the context of the notably sleek EA Falcon, the VL Commodore – any VL Commodore – seemed a bit like the day before yesterday's car and we all knew that the next generation was nigh. When the VN appeared in August, many of the second batch of Walkinshaws remained unsold, going cheap.

By 1990 low-mileage Group As were on offer at dealers for $30,000 or less, having commanded $45,000 when new. If I had had the money I would have bought one! Some pundits predicted that the HSV Group A would never become collectable, but prices now range from about $50-$90,000.
There was a point to all the plastic. The VL traced its ancestry back to the VB Commodore of 1978, and a standard VL had a drag coefficient of close to 0.40. In Group A form that was reduced to 0.32.
Frankly, it wasn't all that fast. Zero to 100km/h took 7.0sec on the way to a 15.0-second 400m sprint – comparable to a VH 'Brockmobile'. Mechanical gains such as twin-throttle fuel-injection and new cylinder heads for peak power of 184kW were offset by a weight gain of about 100kg, now at 1410kg.
HSV's second model was the Calais-based SV88 (priced at $40,850, a 25 per cent premium over a Calais V8), a latter-day HDT Director. A claimed 15 per cent increase in power came from inlet and exhaust improvements. Firmer suspension, different grille and bespoke sports seats with leather inserts were highlights. All 150 made were two-toned in Dorward Blue over the only slightly darker Jewell Midnight.
Moving into regular production for the first time, in March 1989 HSV introduced the VN SV3800, where the '3800' refers to the capacity of the 'new' 3.8-litre Buick V6. No doubt the product planners were disappointed that there was no V8 engine on offer at that point.
Eight months later HSV introduced its most luxurious and fastest car to date, the inspirational SV5000. High compression pistons, a revised camshaft, a new high-flow air-cleaner with cold-air intake and tuned-length extractors helped it to produce 200kW, an increase of 35kW over the standard Holden V8 while retaining a single throttle body.
The SV5000 is one of the best HSV models in the context of its time. There had long been talk of the Holden Calais or a Fairmont Ghia ESP as local alternatives to a BMW 5-Series, but the SV5000 was the first Holden-based sedan to achieve the performance, luxury and elegance of a European muscle car. Under Crennan, the HSV team had gone to great lengths to add not only performance but also finesse.
Initially, the SV5000 was available only in SV Racing Green or Rose Grey but Imperial Blue was added in June 1991. Crennan told me: "I scoured the world for the right green. People warned me not to choose green because it is so difficult to choose the right shade." This remark reflected John Crennan's hands-on role in running HSV. Not all successive managing directors have so successfully identified with the corporate culture, although the current boss, Phil Harding, is now having his second stint in the job. Crennan, even more than Walkinshaw, created the HSV template.
Although based on the Berlina (so that less of the expensive stuff was discarded), the SV5000 was plusher than any VN Calais. Standard interior trim was a combination of suede and grey leather but you could opt for full Howe leather. The bodykit, consisting of 16 beautifully colour-keyed pieces, was as well finished as the Group A's had been rough.
At $52,750, it was the dearest shortwheelbase Holden-based car yet seen. Values aren't high yet but you'd have to think they eventually will be: The SV5000 combines rarity, style, performance and Australian muscle car provenance (albeit minus the Bathurst Factor).
A year later came HSV's second Group A variant, but where the VL had Executive underpinnings, the VN Group A was based on the Berlina and was a more advanced machine in every respect. Peak power was up by 30kW, though, despite twin throttles, the VN Group A only had 10kW more than the SV5000. There was also a six-speed gearbox, reworked by ZF in Germany, from the Corvette ZR1.
Wheels recorded a standing 400m time of 14.4sec to make this the first Australian muscle car in nearly 20 years to equal the GT-HO Phase III and Charger E49 over that distance.
Of course the $68,950 (!) VN Group A was finer in every other respect. I was at the launch at Eastern Creek Raceway and marvelled at the Group A's balance and quick turn-in, although it was easy to pluck fifth instead of third.
Three hundred and two were made, the last on 8 March, 1991. All but two were finished in Durif Red, the duo finished in metallic black and given away as prizes for the 1991 Tooheys 1000 promotion. One is currently for sale at $130,000, but typically a VN Group A commands half that money.
By the early- to mid-1990s HSV was accumulating a real range. In 1993 the $37,223 VR Maloo provided a new entry point while the Senator now topped $60,000.
Great as the 5.0-litre Aussie V8 was, over the coming decade it would provide a challenge for HSV's engineering and marketing executives. This was never more evident than in the mid – and even the late – '90s when Wheels and MOTOR frequently compared HSVs with the Subaru Impreza WRX, invariably to the credit of the latter.
At the 1995 Australian Motor Show in Sydney HSV had its custard-coloured ('XU-3 Yellah') GTS-R on display. By this stage the 5.0-litre engine had been stroked to 5.7 litres and the HSV hotrod (the 'R' being for Racing) promised 230kW from its (optionally) blueprinted engine. A six-speed manual and HSV's trick Hydratrak LSD had the job of transmitting the power.
But the January 1997 edition of MOTOR pitted the $86,500 (with blueprinted engine) GTS-R against the $40,990 WRX and the $78,465 Mitsubishi Lancer Evo IV. The all-wheel drivers out-handled the HSV, but they also out-sped it; while the GTS-R did the 400 metres in 14.4, the Rex was a tenth quicker. This was doubtless embarrassing to Crennan, Harvey and co. The GTS-R was the most potent car HSV had ever created yet it could not beat a $40,000 Subaru sedan in a fair fight.
The Clubsport, which first arrived in 1993, had been the company's mainstream car and it was always more extroverted, and faster, than an SS. But in 1995 HSV launched a new entry-level sedan, the Manta, which was priced at $46,675 and used the Clubbie's 185i engine. A comparable VS SS cost $41,910 and offered 165kW so the value equation added up.
But August 1997 brought the VT Commodore, the most sporting variant of which was the SS with standard 17-inch alloys. Immediately, the HSV people had a problem. So good was the SS that it ran the risk of making the lower level 5.0-litre HSVs look redundant. It was obligatory, then, to put 18-inch alloys on the entry level HSV, and so the rivalry between Holden and HSV would continue into the next century. By '97, when the VT SS looked great and now had 179kW – at a time when the $51,500 VT Manta developed just 16 extra kW for $6500 more – the equation became less compelling.
A glaring truth became apparent: As Holdens got better, it was always going to be harder for HSV to differentiate its cars sufficiently, not just in performance but also in aesthetics and equipment levels. (John Crennan has subsequently said that the Commodore SS always made things hard for HSV.) Insufficient 'specialness' for most HSVs has kept their resale values low, with only the standouts bucking this trend.
Fortunately for HSV, the Holden 304ci V8 was nearing the end of its long and gloriously winding road. With VT II in June 1999 the Commodore SS got a detuned 220kW version of the Gen III Chevy 5.7-litre V8 while HSV got the proper 250kW unit and that was just for starters. It's worth noting, too, that the entry level VT II HSV sedan, the Clubsport (the Manta having been dropped), had better performance than the GTS-R of less than three years earlier.
Those embarrassing lost comparisons with hot WRXs and Lancers would soon be a thing of the past, the top-line GTS gaining a special engine developed by famous American tuner Reeves Callaway to deliver 300kW and 510Nm. It had a six-speed Tremec manual transmission.
The GTS ($90,500) was now a true BMW M5 rival in a way none of its predecessors had been. Furthermore, it didn't require a crass custard livery and overt boy racer themes to make its statement. With the VT II GTS, HSV came of age. Remarkably, you can now secure a tidy example for less than $20,000.
While VT II was the major forward step of the VT/VX/VY/VZ range, HSV steadily increased exterior and interior differentiation. The 255kW GTO and 300kW GTS Coupes brought out the Monaro II's potential and the launch of the VY-derived Y-Series signified HSV's determination to put more road between its products and the donor Holdens.
Holden's Adventra led to the all-wheel drive HSV Avalanche and the Coupé 4, but the Avalanche was a slow seller which was discontinued with the demise of VY II. The Coupé 4 made it to April 2006.
In October 2004 the Z-Series arrived with the 6.0-litre LS2 V8 standard for a minimum of 297kW.
As ever, more was to come. The extraordinary W427 of 2008-09 had a 7.0-litre LS7 V8 from the Chevrolet Corvette ZO6 making 375kW and 640Nm as well as the most upmarket interior ever seen on any Holden-based vehicle. Priced at $155,500, the W427 polarised opinion between those who thought it was crazily dear and those who reckoned it would one day be highly collectable. At the time of writing a number of W427s were available for under $100,000.
The recurring problem for 'classic' HSVs is that there will always be a faster car with more equipment on the horizon. Indeed, the new GTS has already made the W427's destiny a little more dubious. For $100,000 you can drive away a brand new 430kW supercharged F-Series GTS for about the same money as a used, very good W427 or a superb Walkinshaw. It's an endless dilemma and I'm troubled just thinking about it.
More clear-cut is HSV's contribution to the fabric of our muscle car industry. After its ambitious founding a quarter century ago, it survived the fiery post-Brock years and emerged with Bathurst success to its credit. Today, HSV's premium standing sees it trading punches with AMG and M-Division at a time when local manufacturing is in turmoil.
It simply would not happen today, and it's a testament to the brand's strength. Aussie enthusiasts should be proud.
SPECIFICATIONS
1988 HSV SV88
Engine 4987cc V8, OHV, 16v
Power 136kW @ 4400rpm
Torque 355Nm @ 3200rpm
Weight 1379kg
Gearbox 3-speed automatic
0-100Km/h 9.0sec
Top speed 192km/h
Price new $40,850
1988 HSV VL GROUP A
Engine 4987cc V8, OHV, 16v
Power 184kW @ 5200rpm
Torque 380Nm @ 4900rpm
Weight 1410kg
Gearbox 5-speed manual
0-100Km/h 7.0sec
Top speed 235km/h
Price new $45,000
2000 HSV VT II GTS
Engine 5666cc V8, OHV, 16v
Power 300kW @ 6000rpm
Torque 510Nm @ 4800rpm
Weight 1700kg
Gearbox 6-speed manual
0-100Km/h 5.3sec
Top speed 262km/h
Price new $90,500
2013 HSV F-SERIES GTS
Engine 6162cc V8, OHV, 16v, supercharger
Power 430kW @ 5900rpm
Torque 740Nm @ 4200rpm
Weight 1882kg
Gearbox 6-speed manual
0-100Km/h 4.7sec
Top speed 250km/h (limited)
Price $92,990
*****

More reviews:
> Search more HSV reviews here


Search used:
Unique Cars magazine Value Guides
Sell your car for free right here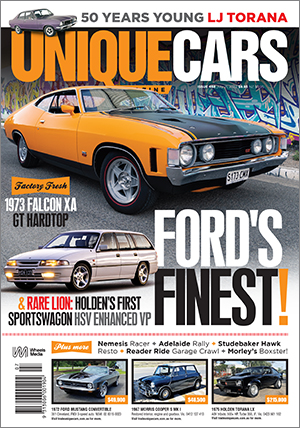 SUBSCRIBE TO UNIQUE CARS MAGAZINE
Get your monthly fix of news, reviews and stories on the greatest cars and minds in the automotive world.
Subscribe